Kitchen Remodel Contractor In Southern California
100% Satisfied Customers | Free Estimates and 3D Kitchen Rendering
[New Look Of Your Kitchen ]
We Are Experienced Kitchen Remodel Contractor
Looking to update or renovate your kitchen, look no further than Guilin Cabinets, Based in Irvine, California, we are a premier remodeling contractor and designer specializing in kitchen remodeling services.
Our team of skilled professionals has the expertise and experience to help you transform your kitchen into a more functional, stylish, and comfortable space. From replacing doors and refinishing cabinets to changing cabinet colors, installing new flooring, new countertops, and adding new appliances, we offer a full range of kitchen makeover services to help you create the kitchen of your dreams. If you need kitchen remodeling in California Contact us.
[ Guilin Cabinets Porfolios ]
Our Completed Kitchen Remodel Projects
[ Kitchen Styles ]
Most Popular Styles Kitchen Remodel
YOUR HOME – YOUR BUDGET – YOUR CHOICE
[ OUR SERVICES & WHAT CAN WE DO ]
From Ideas to Completion: Our Kitchen Remodeling Capabilities
As kitchens are a focal point in your home, it is the best way to transform the look of your home, while also increasing the value of the property itself.  You'll get the most out of your investment by replacing cabinetry, countertops, backsplashes, appliances, and flooring… Our team of experienced designers can create a custom design plan for you that will include materials, finishes, and appliances that suit your style and budget. Consult with our designers to bring your ideal kitchen to life!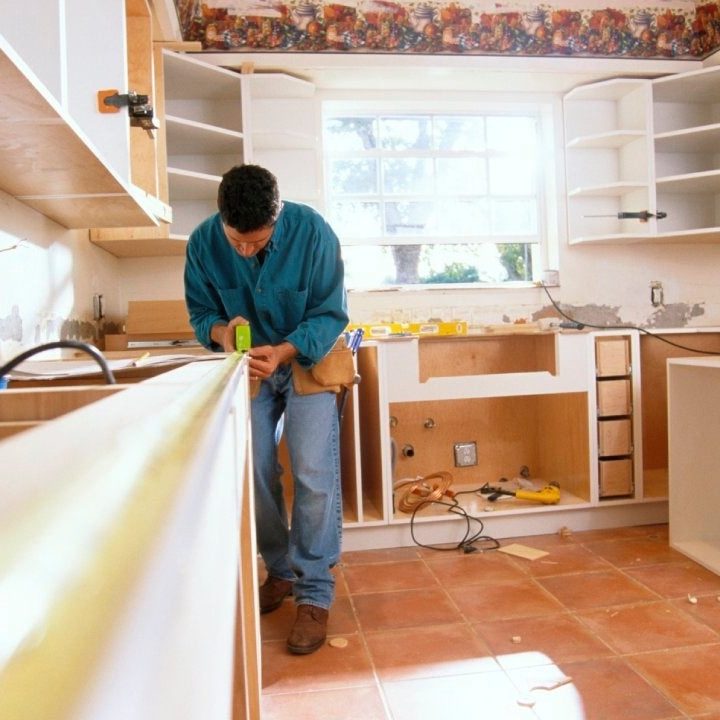 Kitchen Structural Changes
Depending on the layout of your kitchen, you may need to make structural changes such as removing walls or adding new ones. Guilin Team has the experience and expertise to deliver exceptional results that will enhance the look and value of your home.
Is More than just an update – it's a chance to elevate the style and feel of your Kitchen. Whether you're looking to install luxurious hardwood, sleek and modern tile, or cozy and comfortable carpet, our team of experts will work with you to find the perfect flooring solution for your space.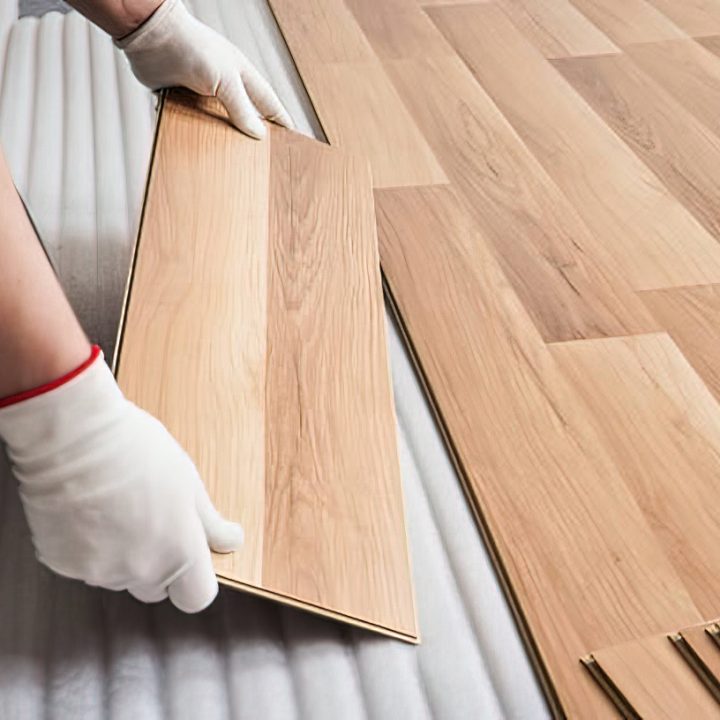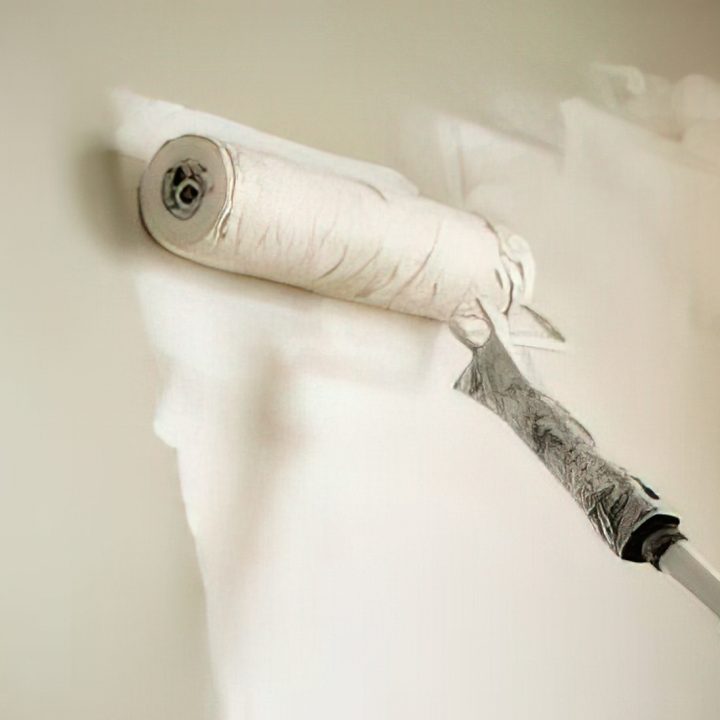 If you're looking to refresh the look of a room or cover up any imperfections, a fresh coat of paint can make all the difference. Repainting walls, trim, and cabinetry can help to breathe new life into your kitchen.
A great option for those who have cabinets in which their frames still have their structural integrity and can be re-used, and those who want to maintain their same cabinet layout. What's great about this option is that refacing can be done in a much shorter amount of time than replacing the entire cabinet, and the price is generally much lower than demolishing the old cabinets and replacing them with all-new wooden box frames.
Whether we're building custom kitchen cabinets from scratch or installing pre-made ones, our Guilin team of experienced professionals will work with you to design the perfect layout and style for your kitchen.
We can help to install new appliances, such as a refrigerator, stove, dishwasher, or microwave.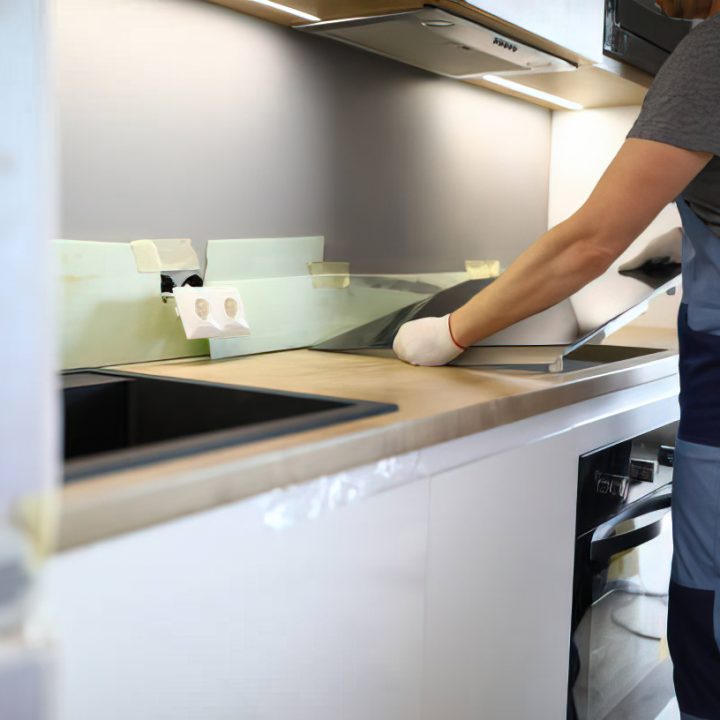 Enhance your brand new kitchen design with a stunning tile or Corian backsplash. Kitchen backsplashes come in a variety of materials; you can use ceramic, corian, mosaics, glass, and marble tile. It can even be as elaborate as a complex piece of art behind your countertop. This is a designer trick to add dimension to the aesthetic appeal of a kitchen design.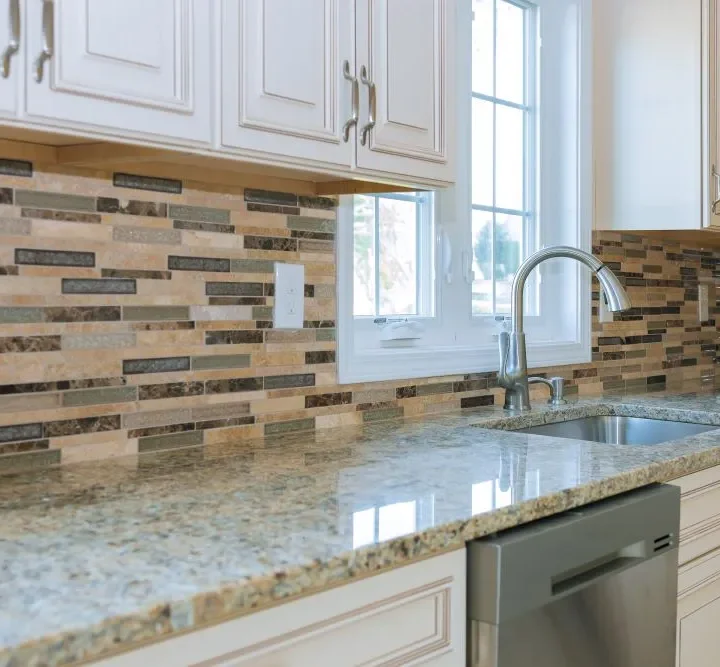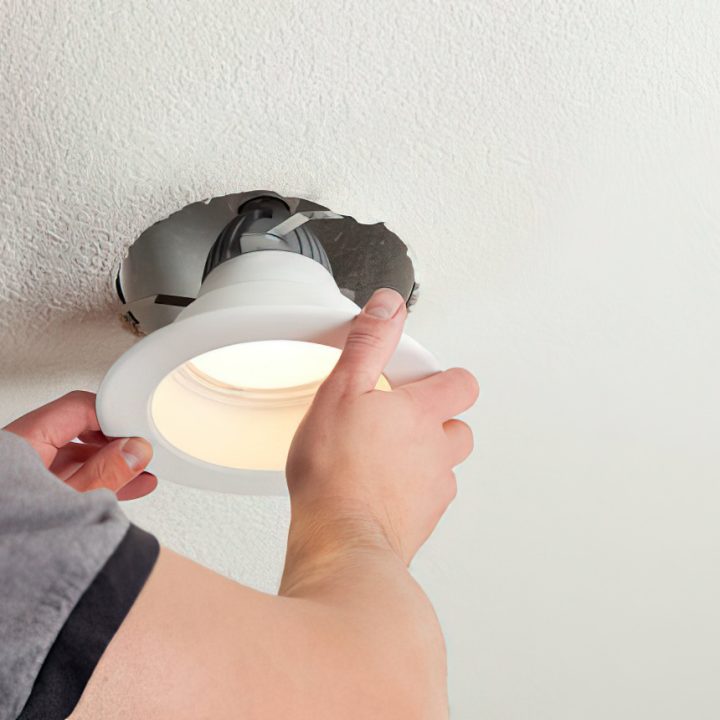 Improving Lighting Sytems
Lighting Sytems is key to creating a warm and welcoming kitchen. There are so many options when it comes to lighting, like installing task lights under cabinets, replacing outdated light fixtures with modern, energy-efficient options, as well as installing pendant lights over an kitchen island.
[ Our Proccess of Kitchen remodeling Service ]
Simplify Your Kitchen Remodel with Our Expert Team
Schedule an appointment

Call us to schedule an appointment at our showroom or your home to speak to a home design consultant.

Planning and Design

Our Planning and design team helps ensure that the kitchen remodel project stays on track, within budget, and meets the needs and expectations of the homeowner.

Permits and Approvals:

We will provide info of Permits needs depending on the scope of the project, you may need to obtain various permits and approvals from local building authorities.
Payment structure

Provided that you decide to proceed with the quote, we will payment structure. We have financing options available.

Project begins

We will schedule everything from demolition to installation and manage everything to ensure your kitchen remodel project goes as smoothly as possible.

Final inspection

Once the project is complete, a final inspection is typically conducted by the home owner to ensure all work meets the necessary codes and standards.
[View Our Unique Irvine Kitchen Remodeling ]
Update Your Entire Kitchen with Experienced Home Remodelers Contractor
We are a team of experienced professionals dedicated to helping homeowners transform their living spaces into their dream homes. Whether you're looking to update your kitchen, add a new bathroom, or completely renovate your home, we have the skills and experience to make it happen.
The possibilities for kitchen improvement are nearly endless! If you need more floor space in your kitchen, contacting us may be the best decision you've ever made. We will make a custom building and living space for you that you will enjoy and solve your kitchen issues.
[ testimonials ]
Our Reputation in the Customer's Words
[Service Area]
Guillin Cabinets Serves All of Southern California, Including the Following Cities:
Los Angeles: Agoura Hills| Beverly Hills | Burbank | Calabasas | Carson | Glendale | Hawthorne | Hidden Hills | Lancaster | Long Beach | Malibu | Marina Del Rey | Norwalk | Ontario | Pasadena | Santa Clarita | Santa Monica | Torrance | Palmdale
Orange County: Anaheim | Brea | Buena Park | Costa Mesa | Fullerton | Fountain Valley | Irvine | Huntington Beach | Garden Grove | Laguna Beach | Lake Forest | Laguna Niguel | Mission Viejo | Newport Beach | Orange | Santa Ana | Tustin | Westminster
Ventura County: Camarillo | Moorpark | Newbury Park | Oxnard | Simi Valley | Thousand Oaks
[ INSPIRATION ]
Insirastion Remodel Projects
Are you in need of some ideas for your kitchen remodel project? Check out our #inspirations! We have everything from kitchen remodel ideas, and buying guides, to style and design tips to help you get started.
[ our contact details ]
We Want To Hear About Your Kitchen Remodel Project
Give us a call or drop by anytime, we endeavour to answer all enquiries within 24 hours on business days. We will be happy to answer your questions.
[Frequently Asked Questions]
Guilin Cabinets Kitchen Remodel Services - FAQs
What Types Of Kitchen Remodeling Services We Offer?
We offer a wide range of kitchen remodeling services from simple updates like flooring, painting, replacing cabinets, and installing new countertops or backsplashes, to more extensive renovations like changing the kitchen structure or adding new appliances,...
How Do I Prepare For A Kitchen Remodeling Project?
Before starting a Kitchen remodeling project, it's a good idea to create a budget and a plan for the work that needs to be done. After that you should also consider whether you will need to temporarily relocate during the project, and make arrangements accordingly.
How Much Will It Cost to Remodel My Kitchen?
The cost of a kitchen remodel can vary greatly depending on the extent of the renovations, the quality of materials and finishes you choose. Some minor kitchen updates, such as refacing cabinets or installing new countertops, may cost a few thousand dollars, while more extensive renovations, such as a completely changing kitchen structure or the addition of new appliances, could cost tens of thousands of dollars or more. It's difficult to give an exact cost without more information about your specific project. That why we want to hear about Your Project and We will help you conclusion. Contact us to discuss your project.
Can I Stay At Home While You're Remodeling My Kitchen?
Depending on the project, it is possible that you can stay at home during the construction and completion. Safety is our top priority and we take that into consideration during every aspect of your kitchen renovation services.
How Long Will My Kitchen Remodeling Take?
Kitchen improvement project timelines can vary. Our team will provide an in-depth timeline specific to your home remodeling after we've met with you to learn more about your vision and goals. We will also keep you updated on your kitchen redesign along the way through our client portal.
How Do I Schedule Guilin Cabinets Remodel Services?
To schedule services with our company, Give us a call or drop by anytime, we endeavor to answer all inquiries within 24 hours on business days. We will be happy to answer your questions.
=> Our Contact Info: https://guilincabinets.com/contact