Modern and Rustic Master Bathroom Remodel in Los Angeles, CA
Modern and Rustic Master Bathroom Remodel in Los Angeles, CA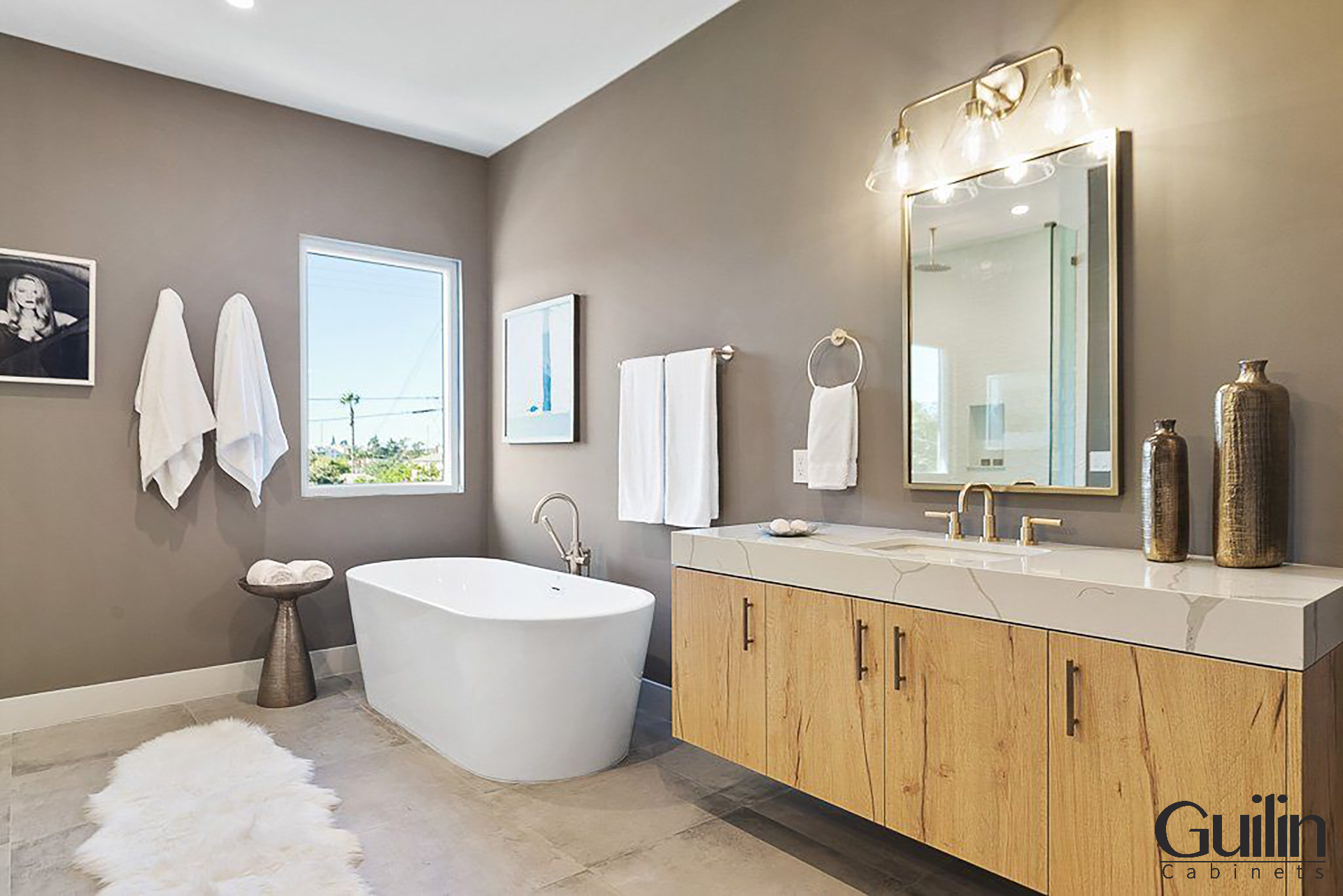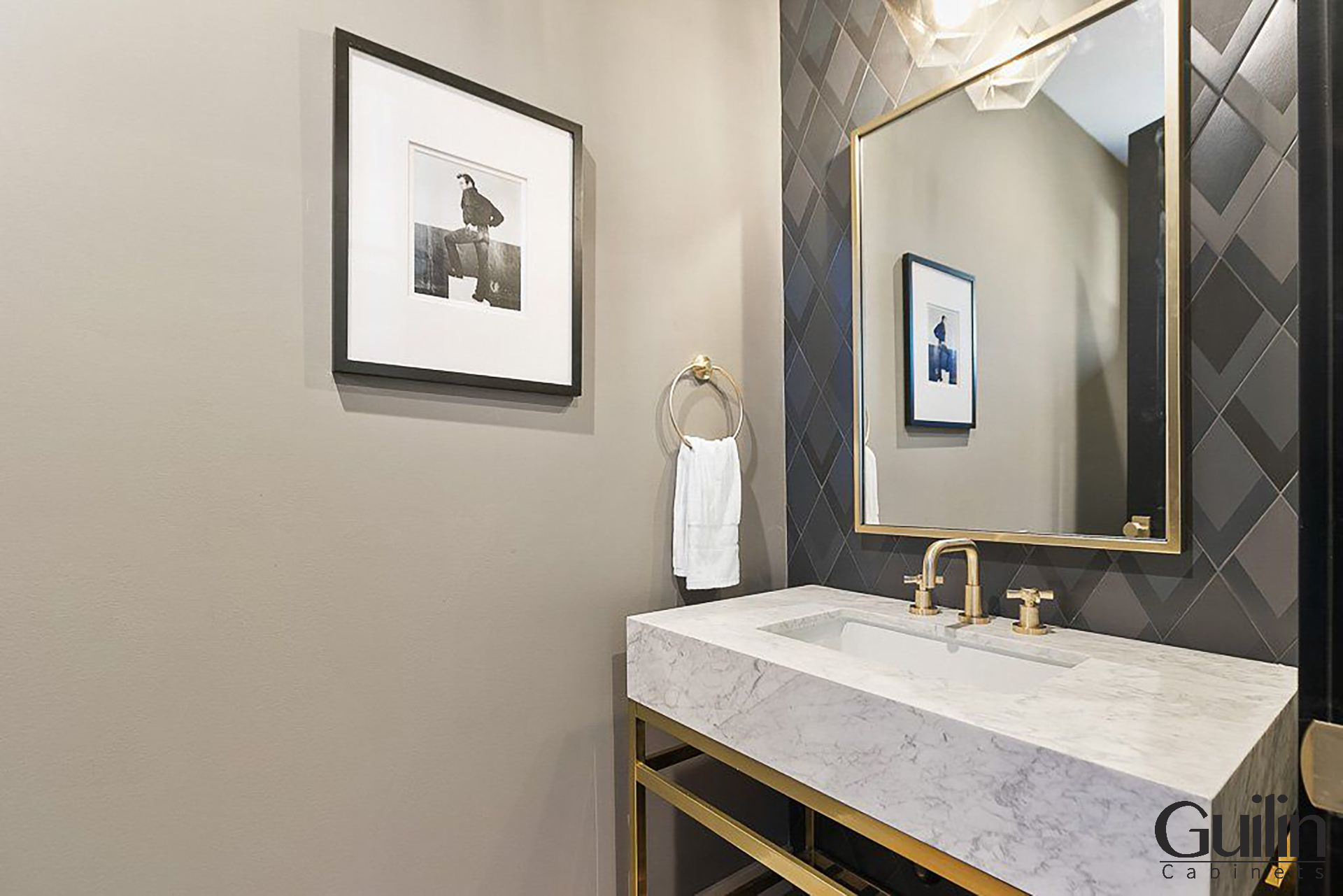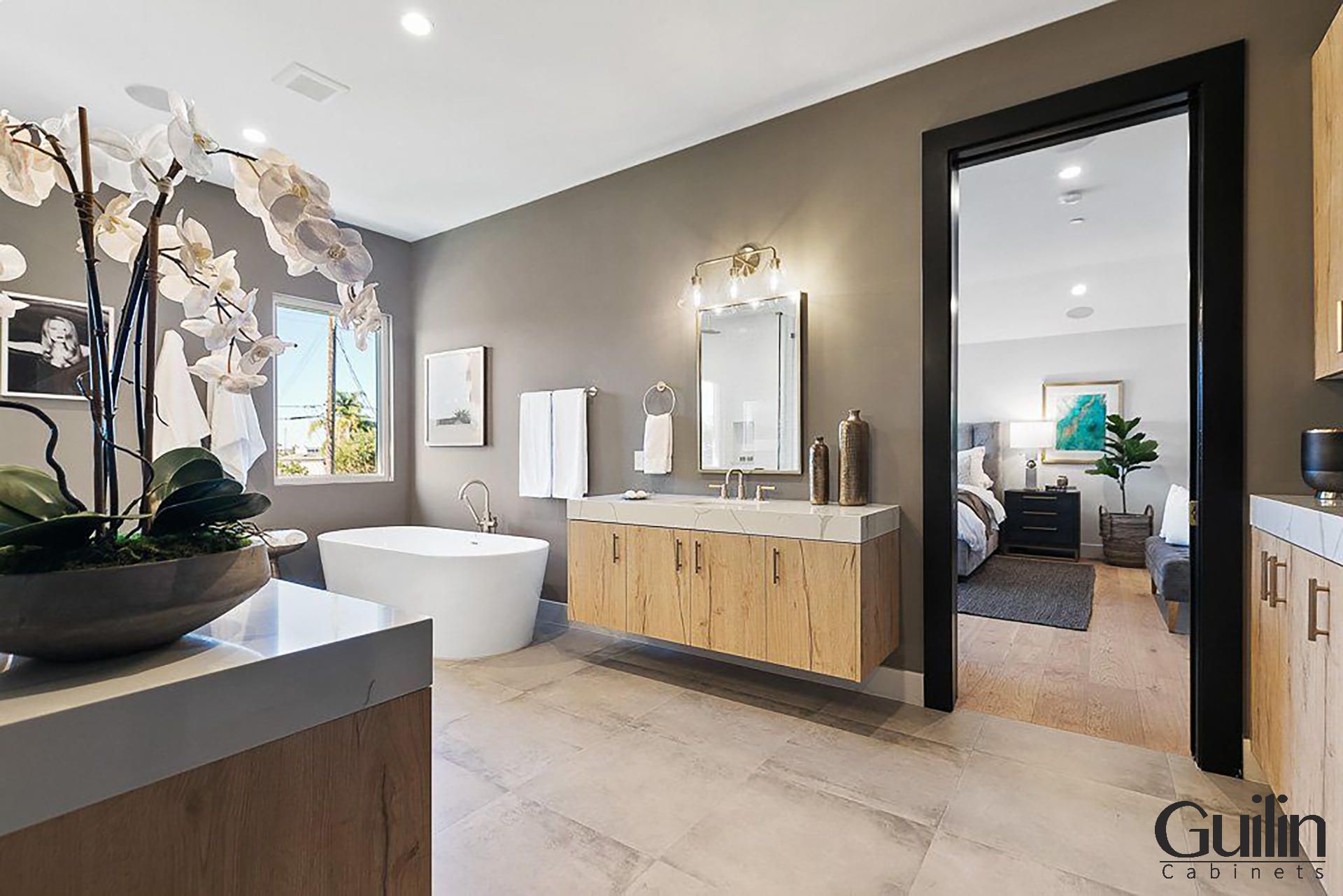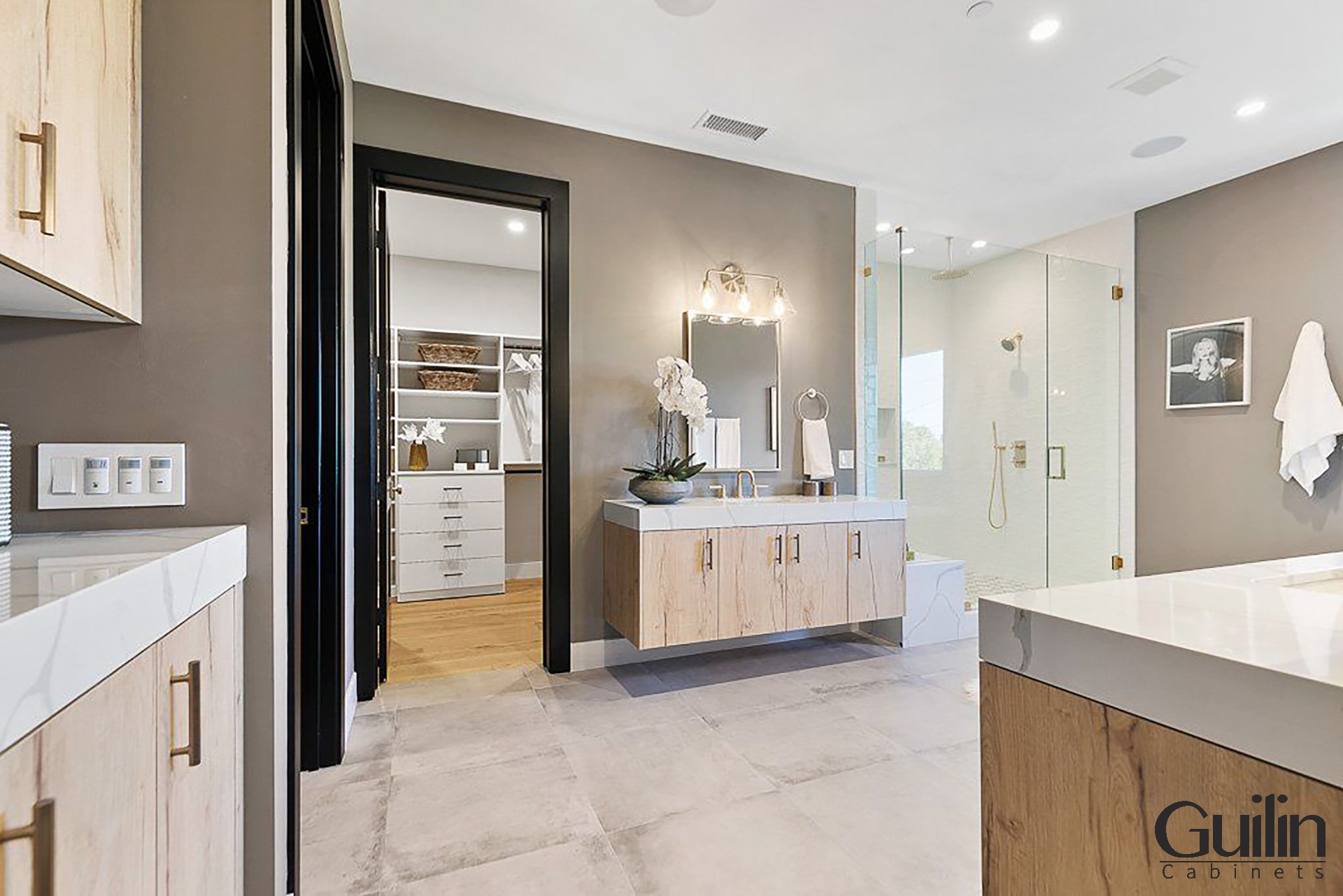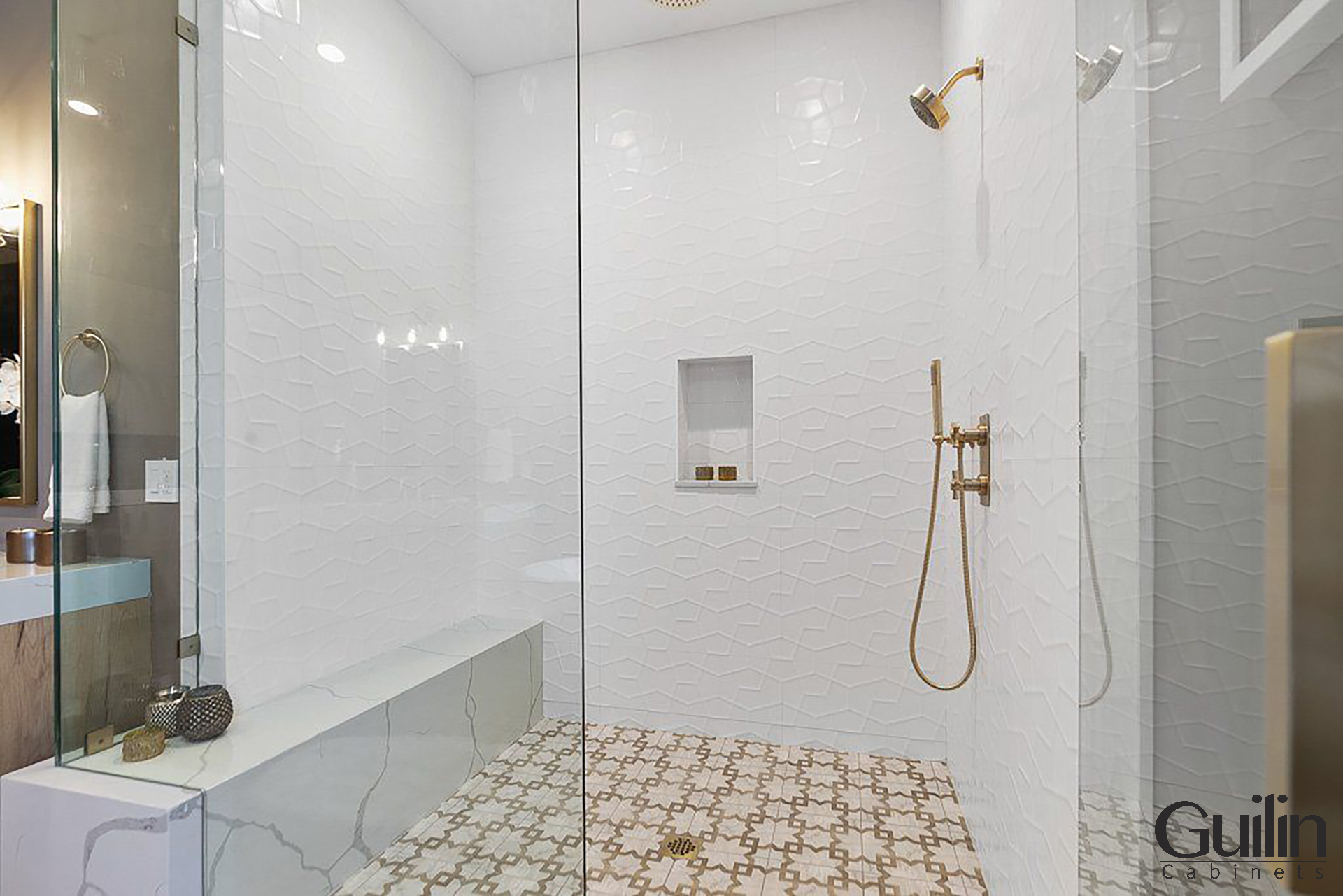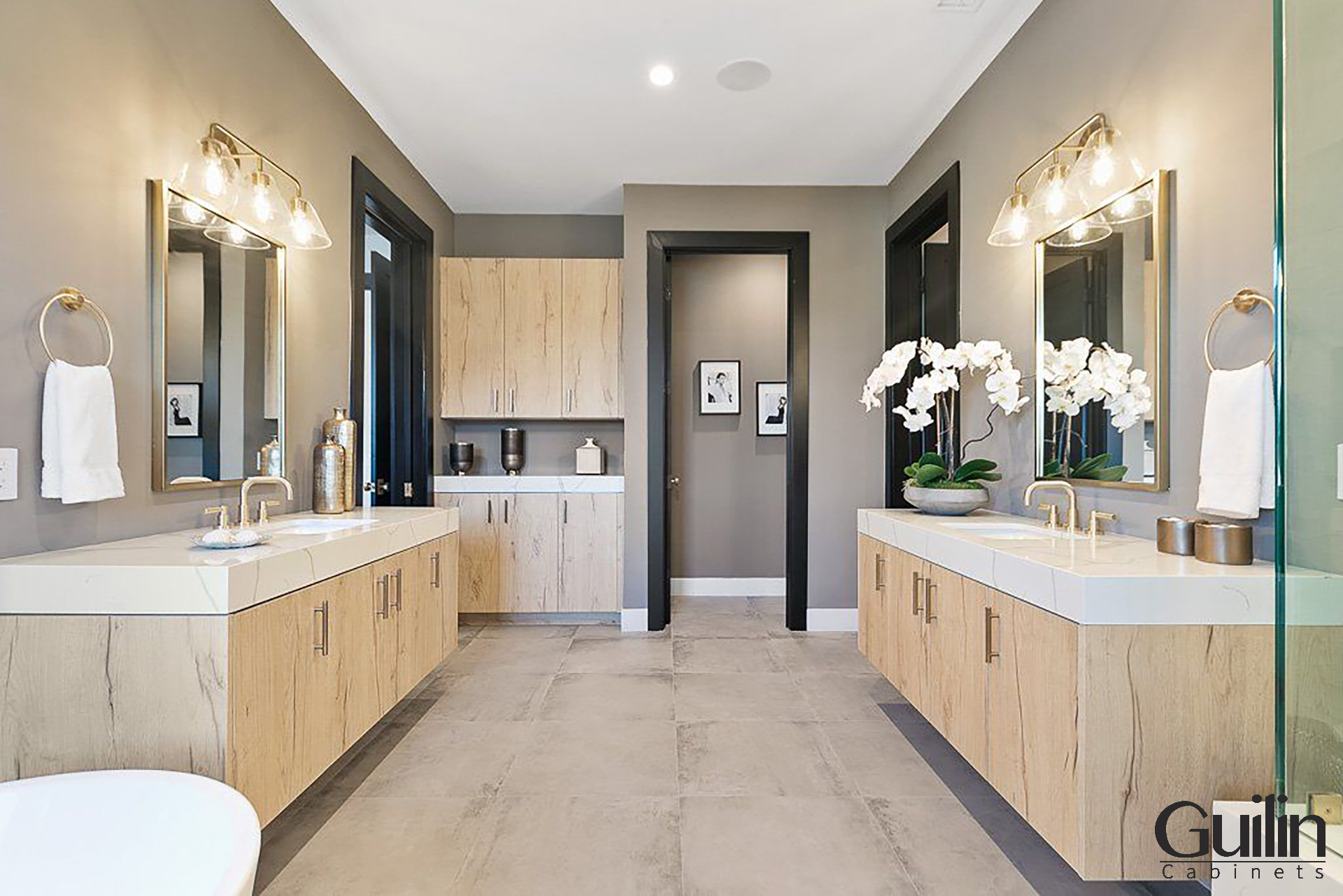 X2 Bathroom Vanity, X2 Bath Cabinets, X1 Wall-in Shower Room, X1 Closet Room
Bathroom, and Closet room Remodel
When Emily and Jeremy moved into their new house in Los Angeles, California, they knew that the master bathroom needed a complete overhaul. With outdated tiles, a cramped shower, and insufficient lighting, the bathroom was not befitting its modern aesthetic. After much research, they discovered Guilin Cabinets, a local remodeling contractor and designer specializing in kitchen and bathroom remodels in Irvine, California. They explored their website and saw that they had expertise in custom cabinetry, refacing cabinets, and custom vanities.
Excited about the possibilities, Emily and Jeremy contacted Guilin Cabinets to schedule an appointment. They discussed their vision for a modern and rustic bathroom, which would be both functional and luxurious. They wanted to incorporate natural materials, such as wood and stone, and also include modern fixtures and finishes. Using their expertise, Guilin Cabinets developed a plan that would transform the bathroom, creating a beautiful and serene oasis. With custom cabinetry in bold shades of espresso and cream and a sleek marble countertop, the vanity became the centerpiece of the space. A custom-built shower, complete with a rain showerhead, added to the luxurious ambiance.
To infuse some rustic charm, Guilin Cabinets added a wooden decors feature, complete with recessed lighting that highlighted the texture and grain of the wood. The flooring was updated with a sleek, gray tile that complemented the natural wood elements. With the remodel complete, Emily and Jeremy couldn't believe the transformation. They were thrilled to have a spacious, modern, and rustic bathroom that was elegant and functional. Guilin Cabinets had made their dream bathroom a reality, and they were grateful for the expert craftsmanship and attention to detail.
If you're looking for a reliable home remodel contractor, Guilin Cabinets is the company to call. With expert services in kitchen and bathroom remodeling, custom cabinetry, and more, We can turn your dream home into a reality. Check out our website at https://guilincabinets.com/ to see what We can do for you!
Choose Guilin Cabinets, and let us help you tell your unique remodeling story.