The master bathroom is more than just a space for hygiene and grooming; it's a sanctuary where you start and end your day. It's where you can relax and unwind after a long day at work or pamper yourself with a soothing bath. Whether you're a homeowner or a renter, the master bathroom is an essential part of your home. And that's why understanding its significance, and having a few tips and ideas up your sleeve, can go a long way in making the most of this space. In this blog post, we'll dive deep into the world of master bathrooms, exploring ways to create a luxurious and functional space that reflects you and your lifestyle. So, grab a cup of tea, get comfortable, and let's explore the world of master bathrooms together.
Understanding: What is a Master Bathroom
A master bathroom (known as a primary bathroom, or full bathroom) is a luxurious space in the home that is typically attached to the master bedroom. It is an intimate and relaxing oasis meant solely for the owners of the house. It is often characterized by its size, design, and amenities. Master bathrooms are intended to be a personal retreat from the daily hustle and bustle, and they are often designed to include a variety of features such as a large bathtub, a double vanity, a walk-in shower, and even a dressing area. In essence, a master bathroom is a place of comfort, relaxation, and luxury for homeowners.
=> Read more: Popular Types of Bathroom For New Home Remodel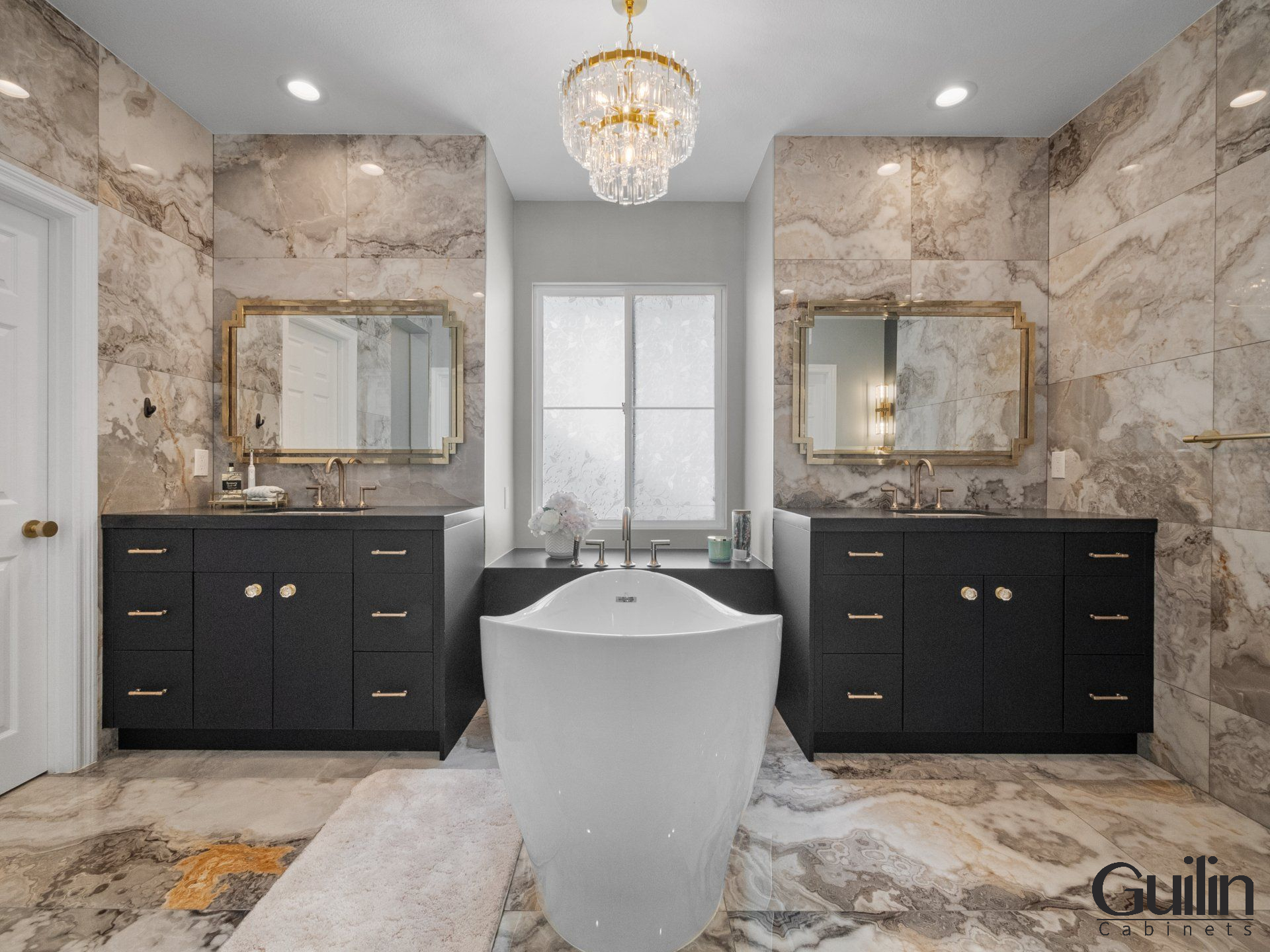 Part of Mater Bathroom
A Mater bathroom usually features a vanity, bathtub, walk-in shower, toilet, lighting, and cabinets. It's one of the most important components of a master bathroom.
Bathroom Vanity:
A bathroom vanity usually features a sink, countertop, and storage, such as drawers and cabinets. It's one of the most important components of a master bathroom, as it can set the tone for the whole space. A bathroom vanity should not only be aesthetically pleasing but should also be functional and provide enough storage space for your toiletries.
=> Related Article: Difference Between Kitchen Cabinets Vs Bathroom Cabinets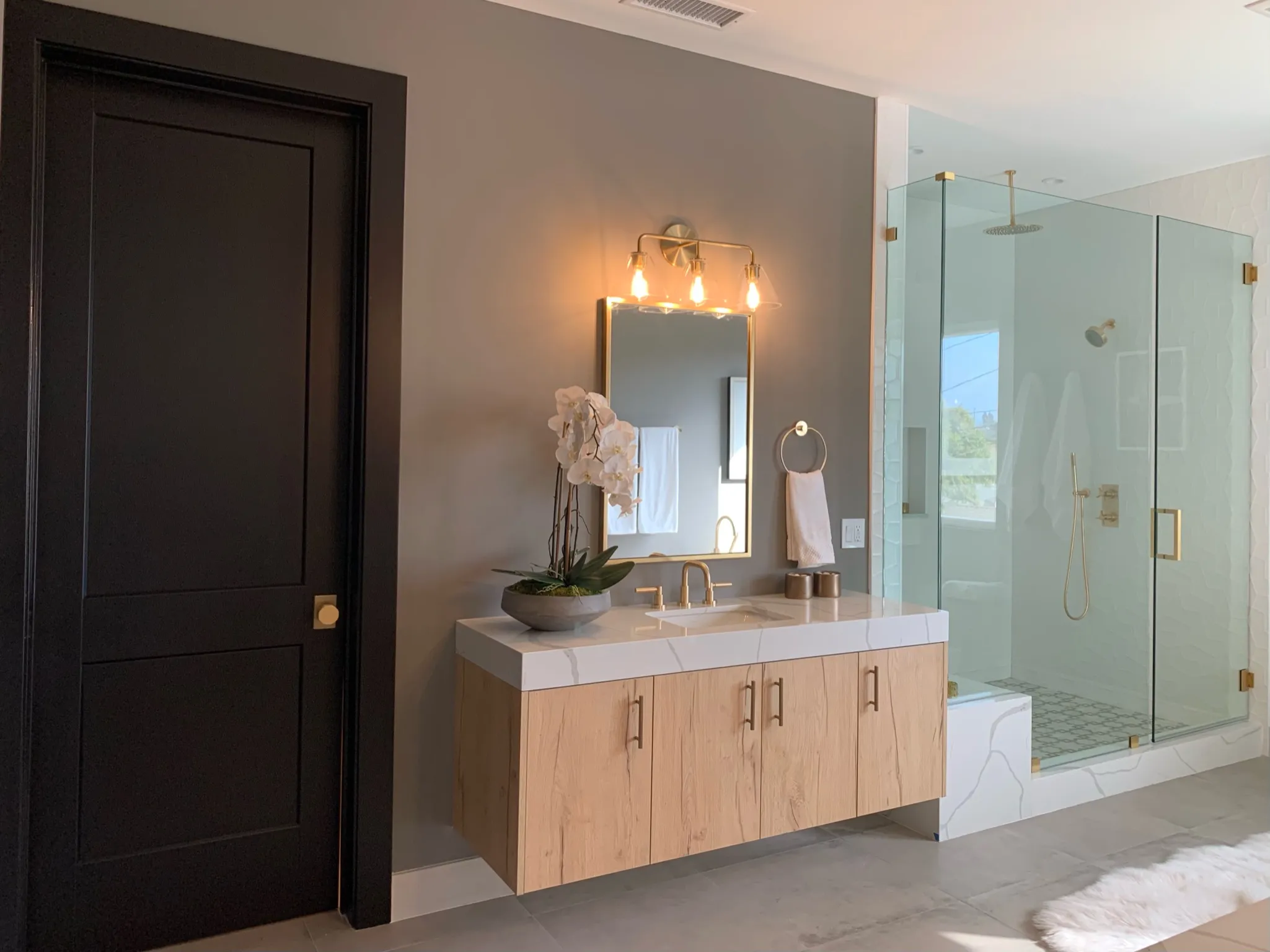 Bathtub:
A bathtub is a key feature in any master bathroom that creates a spa-like atmosphere. It's perfect for soaking after a long day at work or just relaxing your muscles. A bathtub serves as a focal point of a master bathroom and comes in an array of shapes, sizes, and styles. It's crucial to choose a design that matches your bathroom décor and reflects your style.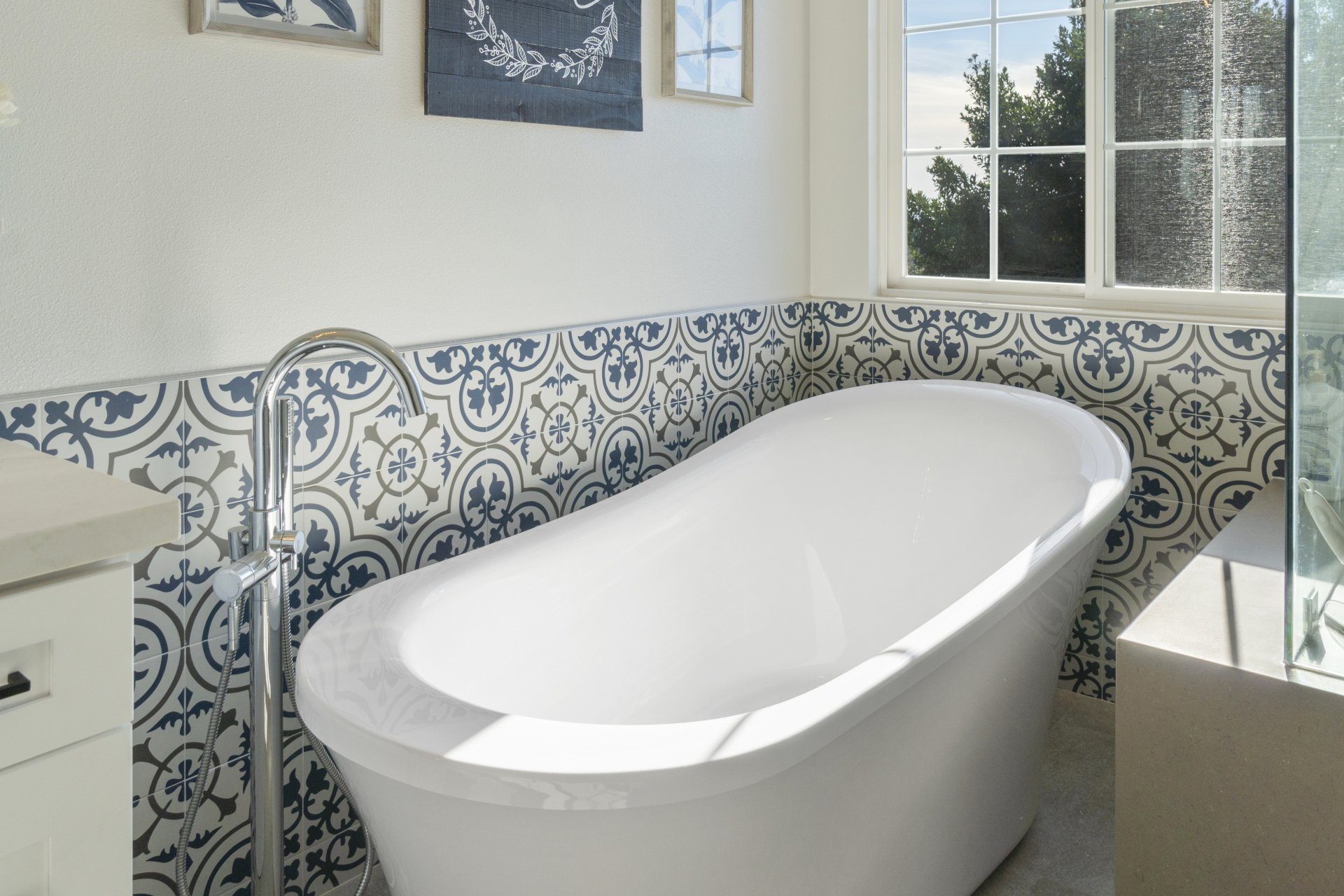 Walk-in Shower:
The walk-in Shower room is another crucial component of a master bathroom is a walk-in shower. It's perfect for those who don't have much time to bathe or want to rinse off quickly. A walk-in shower provides a luxurious and elegant touch to the master bathroom.
=> Related Article: Bathroom Walk-in Tub vs Walk-in Shower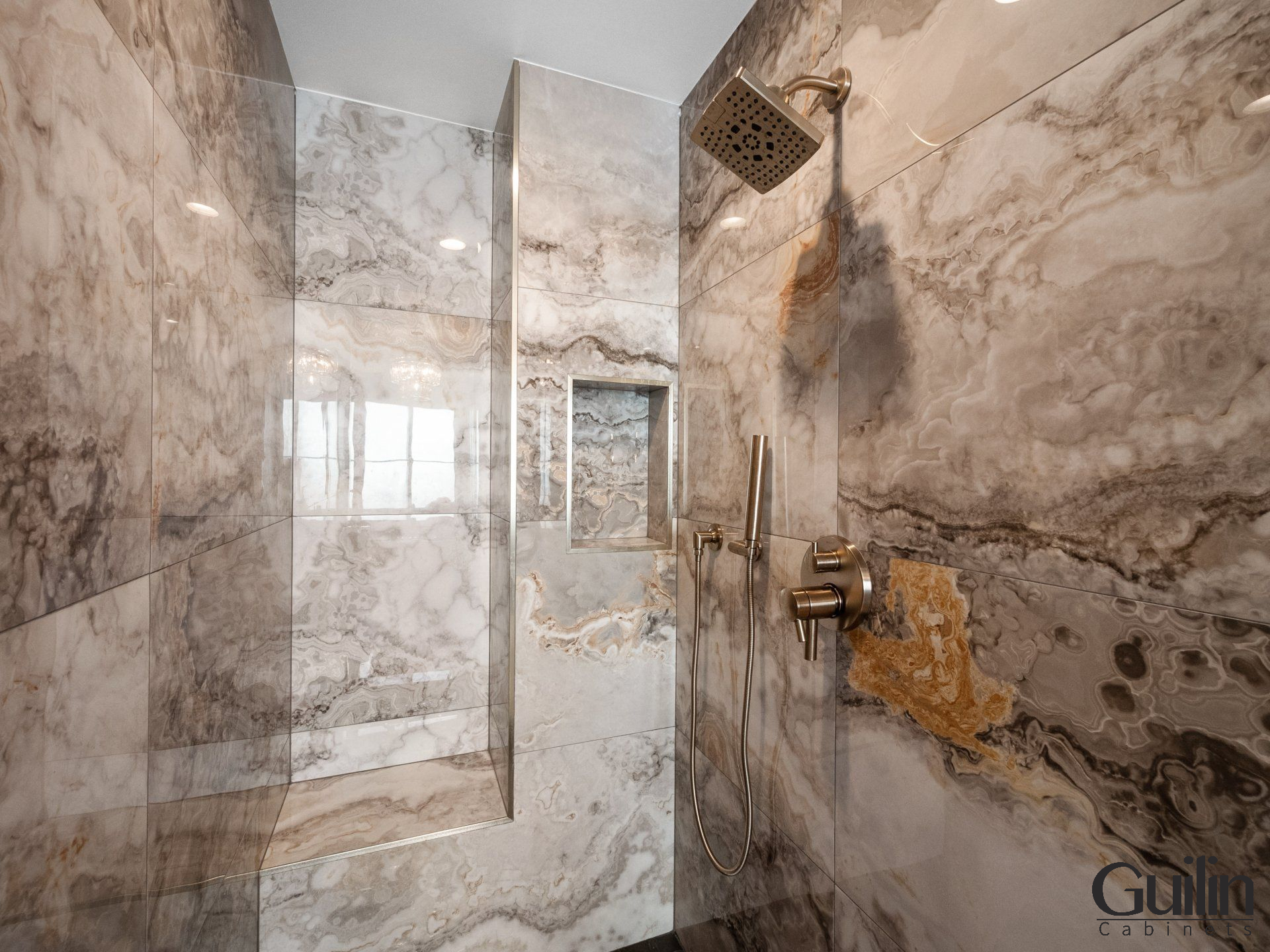 Toilet:
Although not as glamorous as the vanity, bathtub, or walk-in shower, a toilet is a critical part of a master bathroom. It's essential to choose a comfortable toilet, uses less water, and is easy to clean.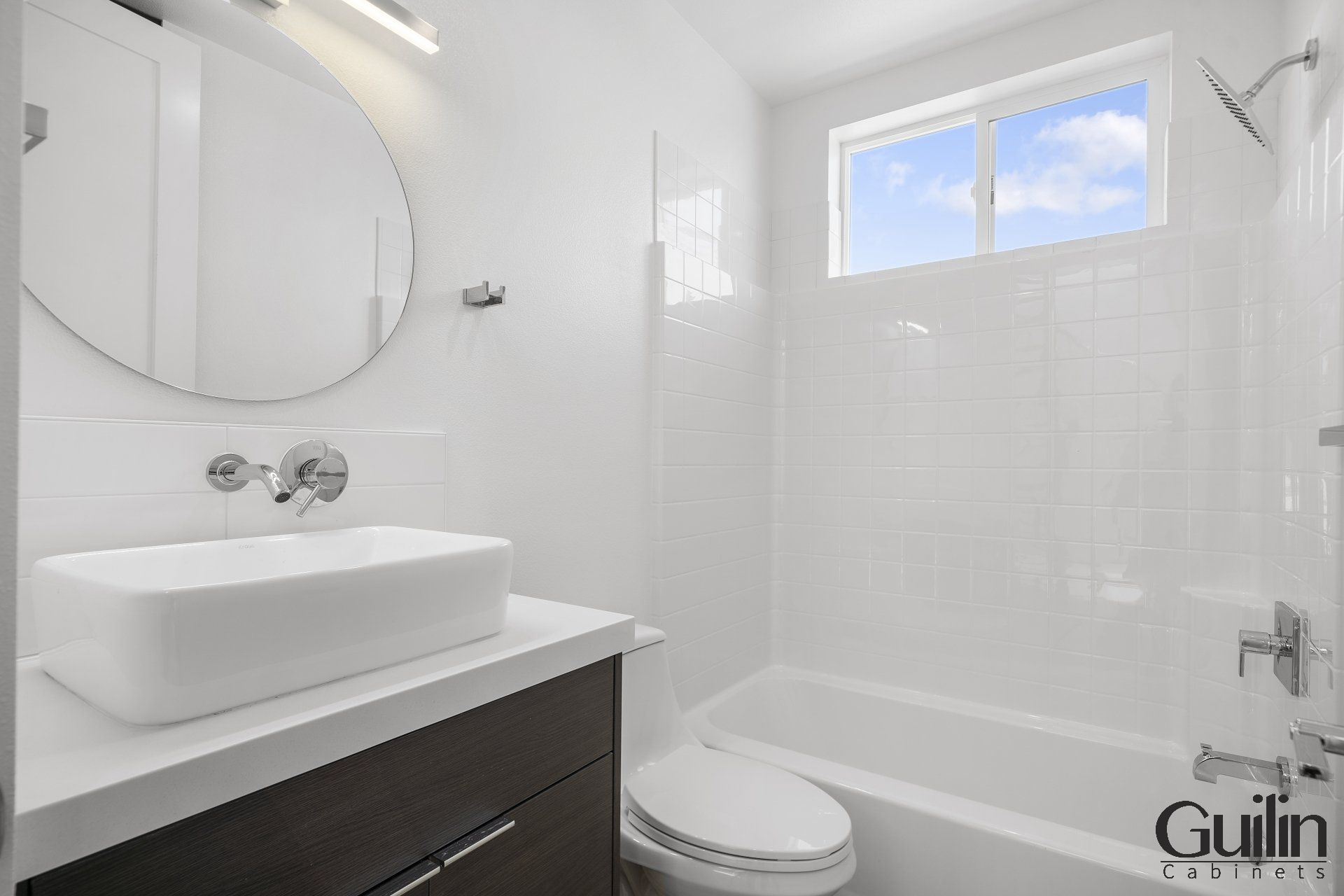 Lighting:
Proper lighting is essential in any bathroom. It can set the mood and help you relax. A good lighting system in a master bathroom should include task lighting for makeup application or shaving and ambient lighting for relaxing.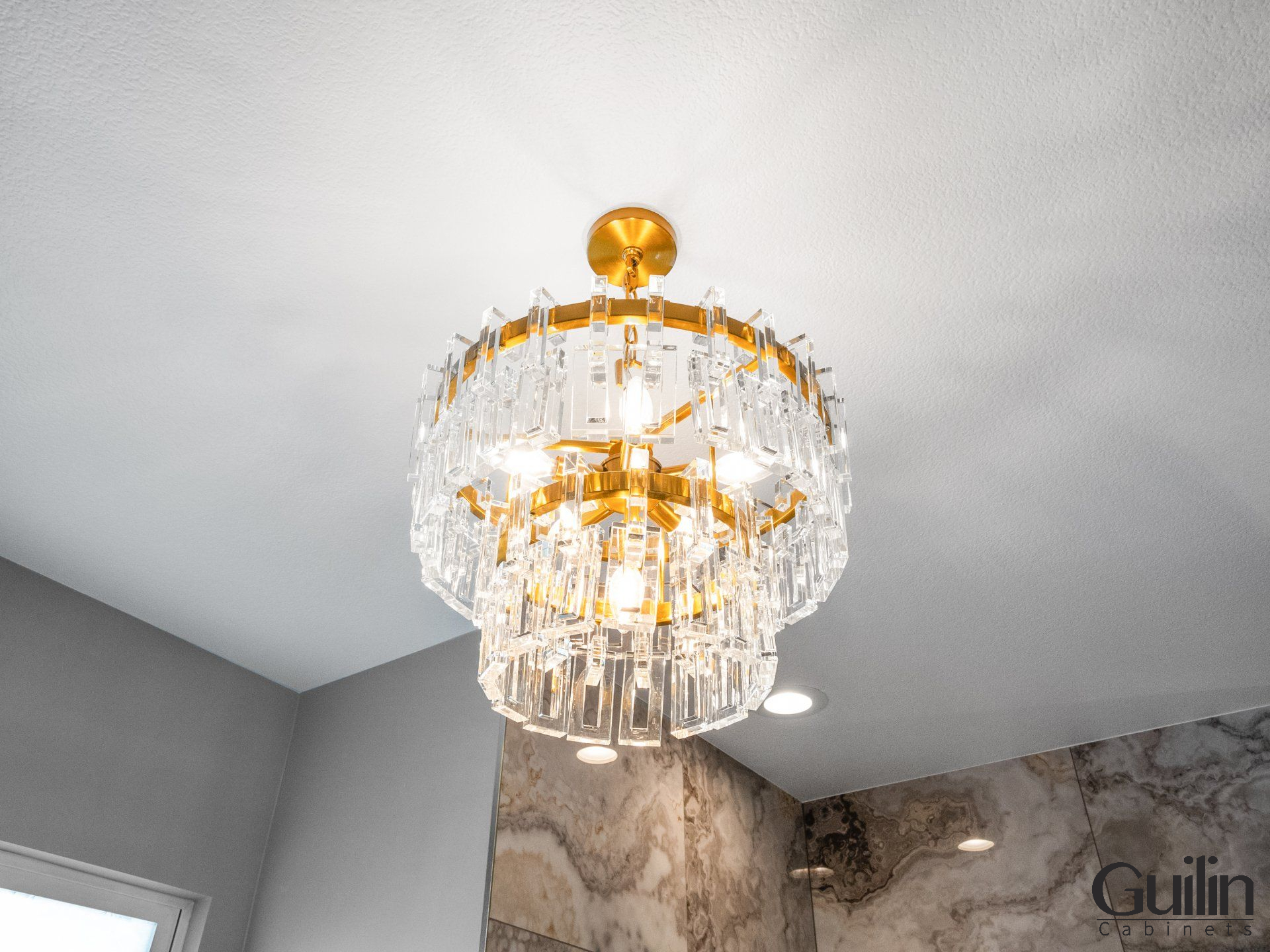 Mirrors:
A well-placed mirror can give an illusion of a more expansive bathroom while reflecting natural light to brighten up the master bathroom space.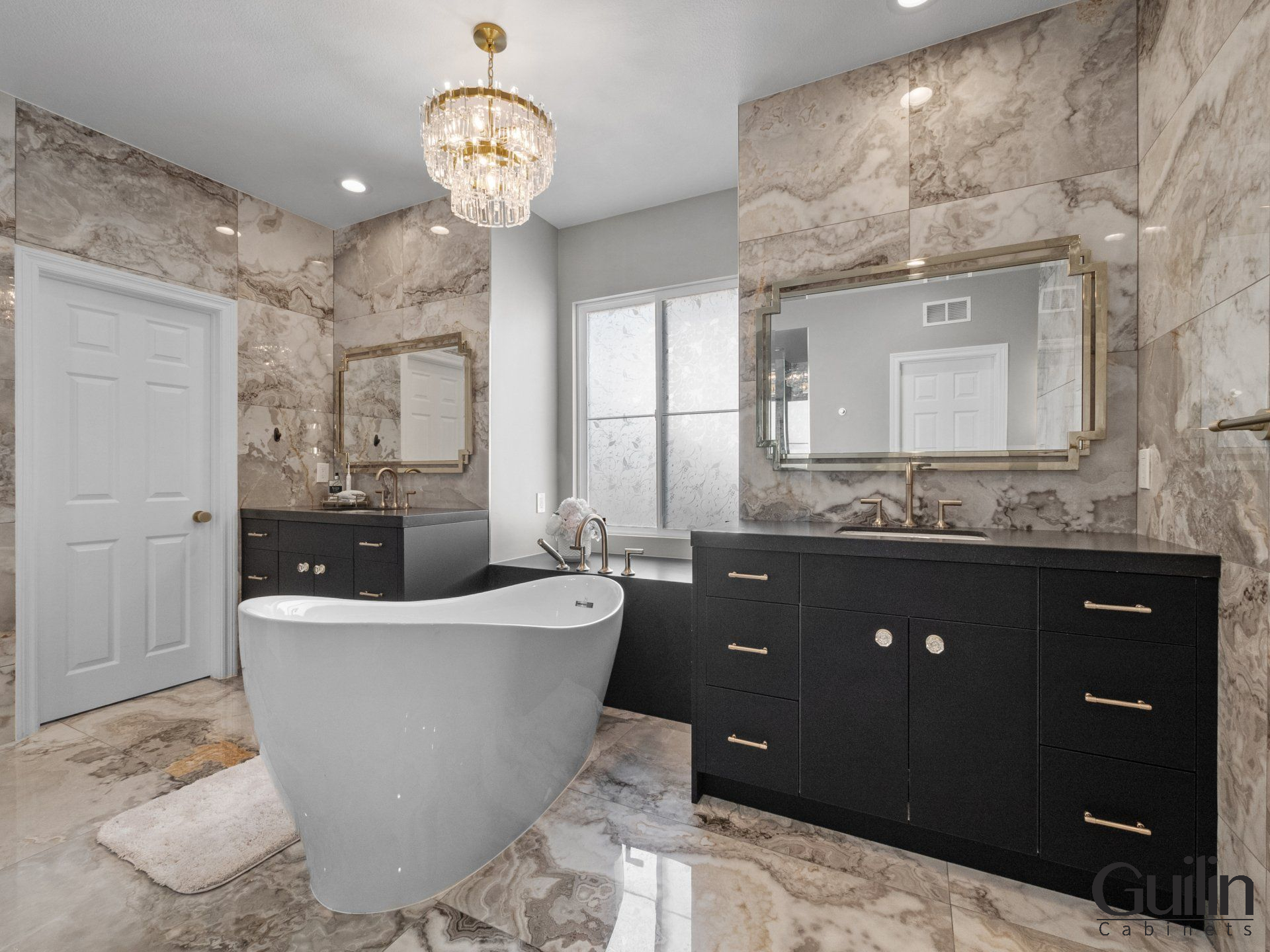 Heating and Ventilation:
The heating system is important in colder months, while ventilation is crucial to reduce humidity, which can lead to mold and mildew. A good heating and ventilation system will provide comfortable temperatures and fresh air while also promoting a comfortable environment.
=> Related Article: Bathroom Ventilation: Prevent Mold, Mildew Issues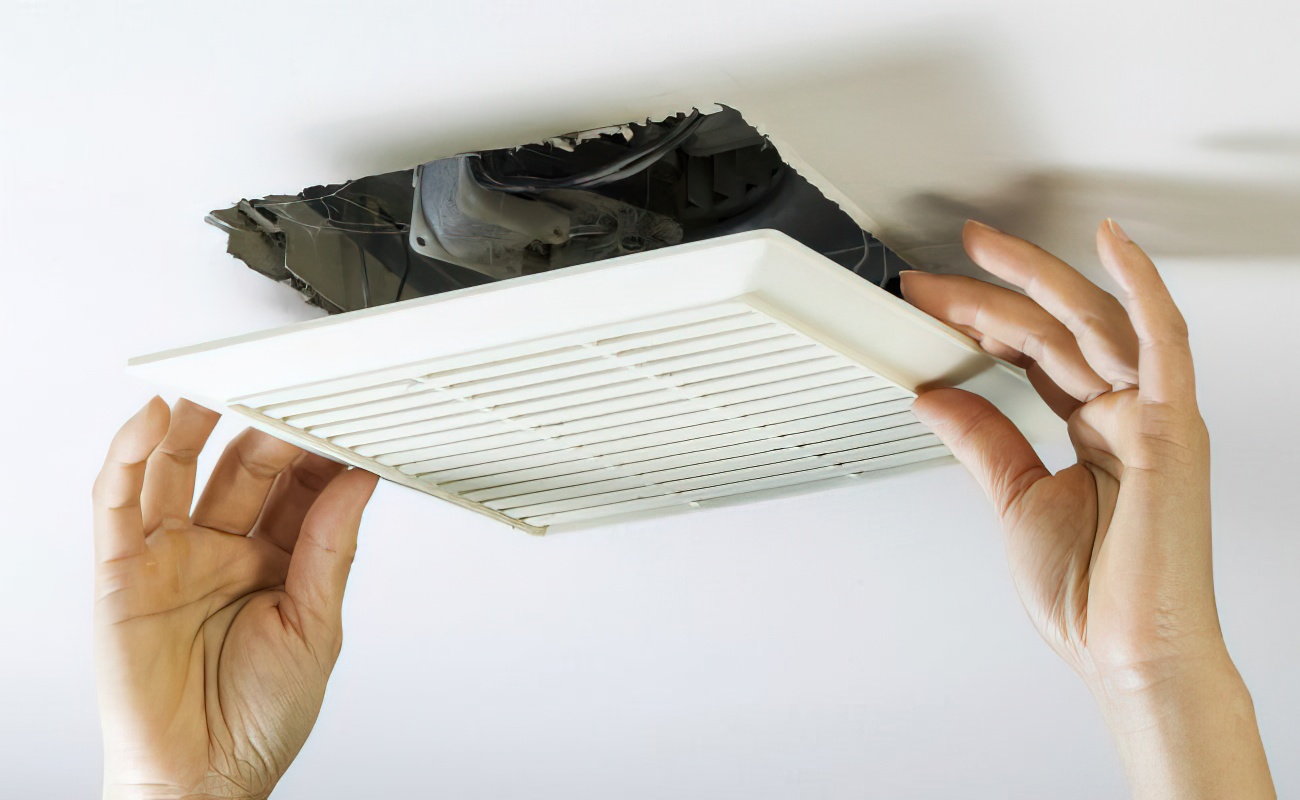 How Big Are the Dimensions Of the Master Bathroom?
Common master bathroom size:
There is no one right answer to this question as it depends on multiple factors such as personal preferences, available floor space, and budget. However, the trend these days is towards larger and more luxurious master bathrooms. Typically, a master bathroom is around 120 square feet, which is about the size of a small bedroom. However, they can range in size from small and cozy to incredibly spacious.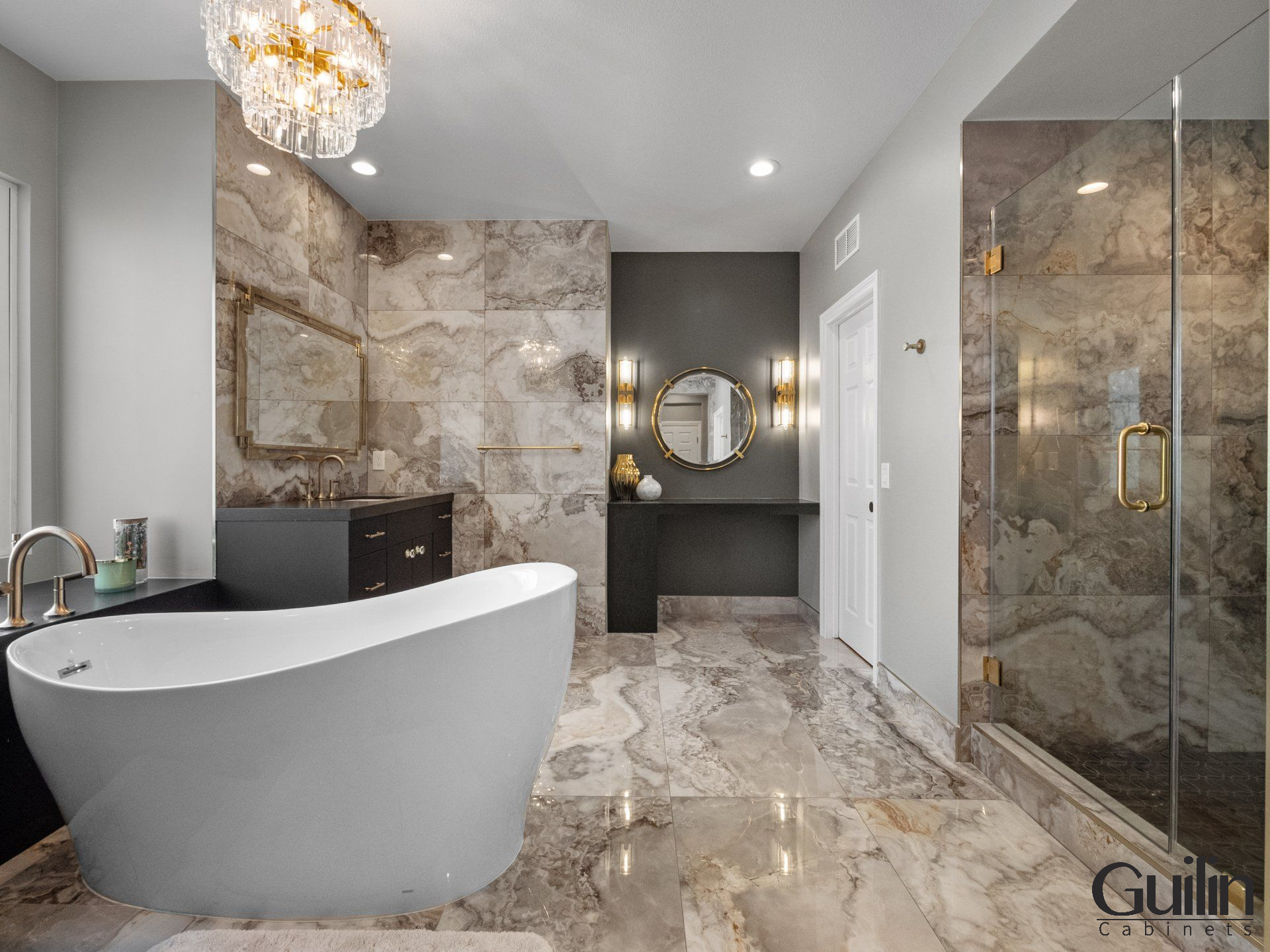 Minimum size for a master bathroom:
The deciding factor for the size of your master bathroom will be the available floor space. It is essential to ensure that it is spacious enough to accommodate all the necessary fixtures and provide a functional and comfortable space for the users. Generally, the minimum size for a master bathroom is around 50 square feet, allowing for a toilet, sink, shower, or bathtub. However, many homeowners prefer larger master bathrooms with double sinks, separate showers, and bathtubs, and a private toilet area. These extra features not only add comfort but also help increase the overall value of the property.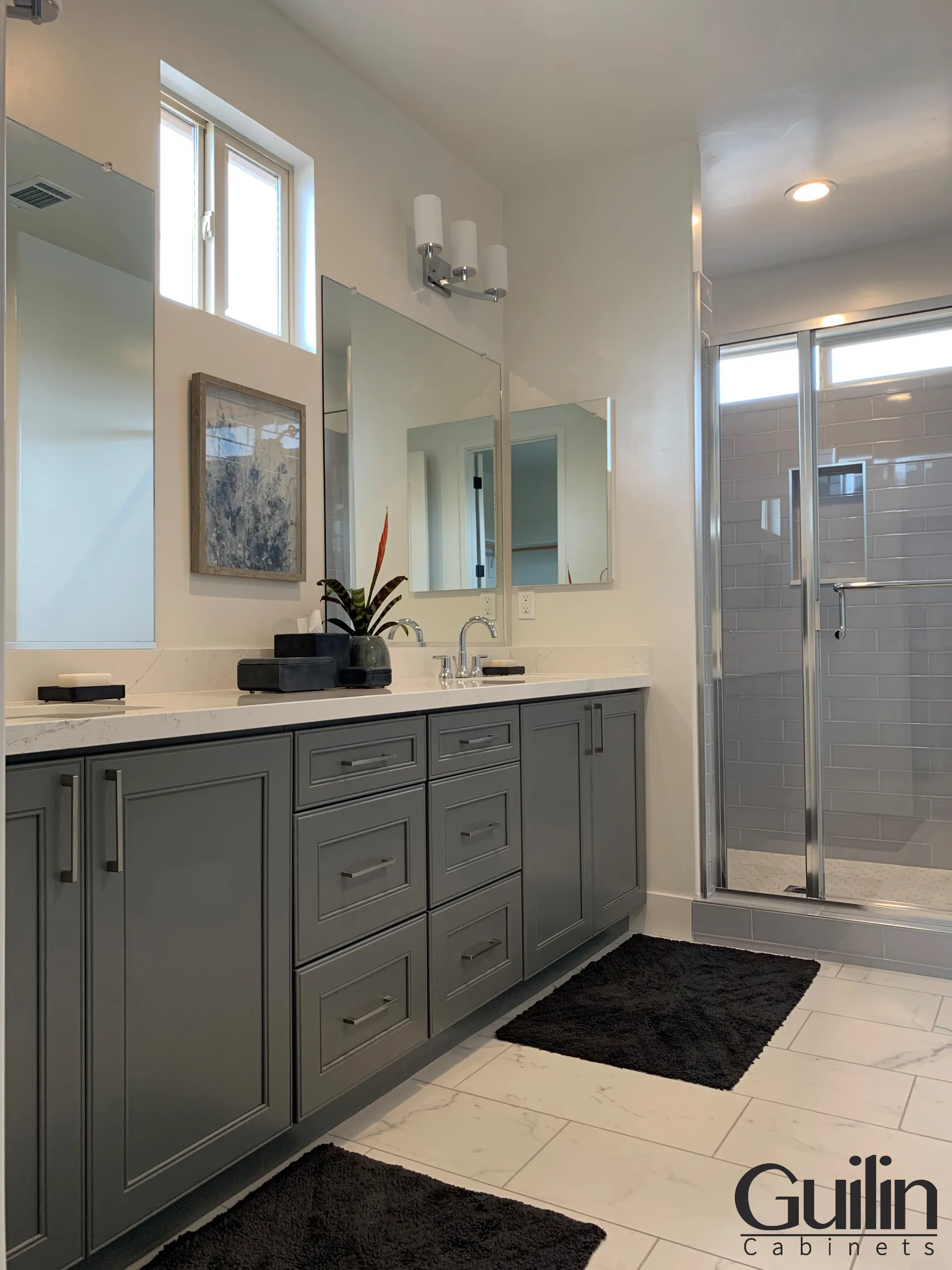 Tips for Designing, Building, or Remodel a Master Bathroom
Define your layout:
Consider the size and shape of your bathroom, and how it can best accommodate your needs. Maximizing space can be a challenge, but consider solutions such as storage options, or installing a shower instead of a bathtub.
One-Sided Bathroom Layout
Master Bath With Two Sinks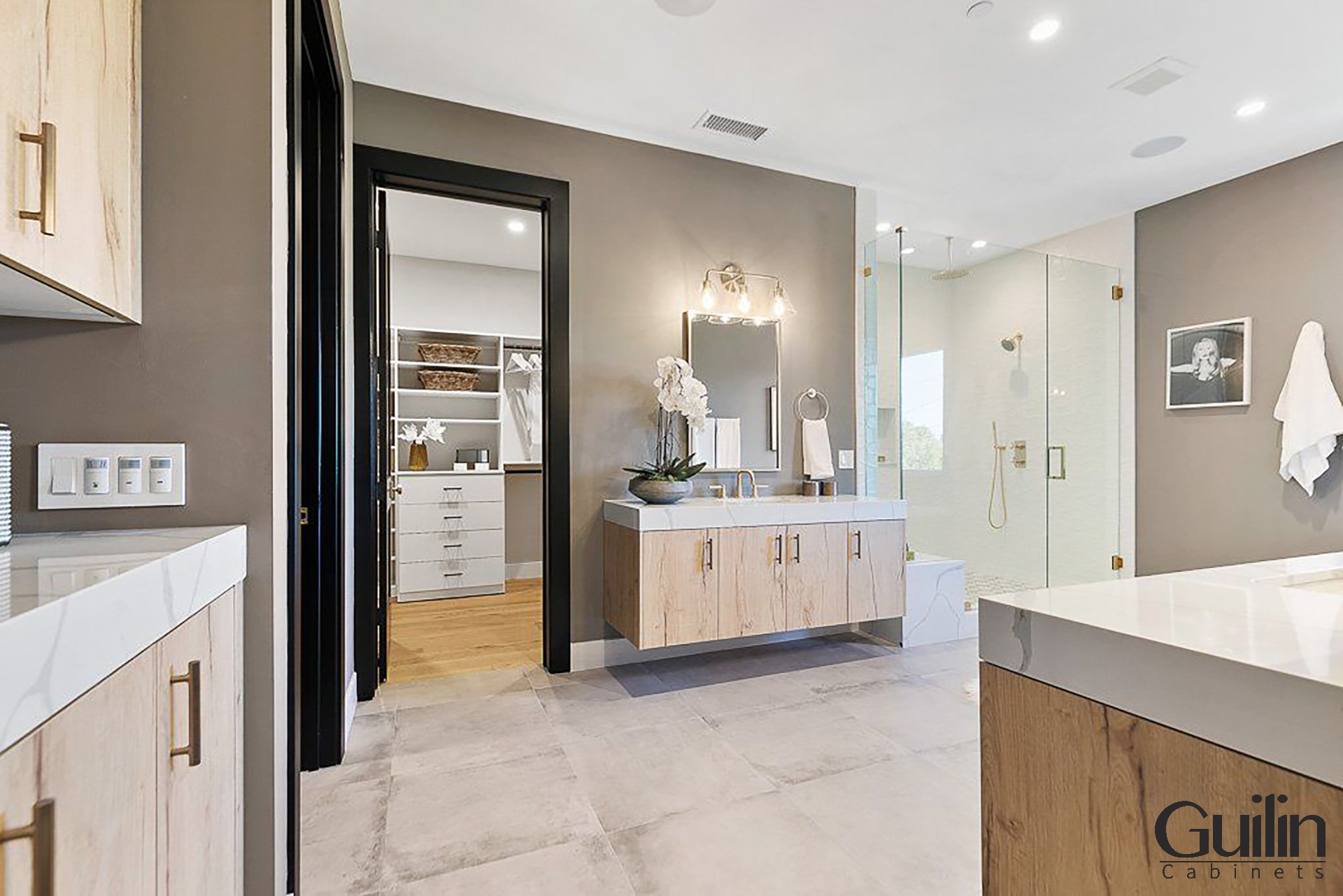 Determine your needs:
Curtailing your bathroom to match your lifestyle requires you to think about your daily necessities. Do you need a tub for relaxation or do you enjoy quick showers? You may require building storage space if you have a lot of items to store.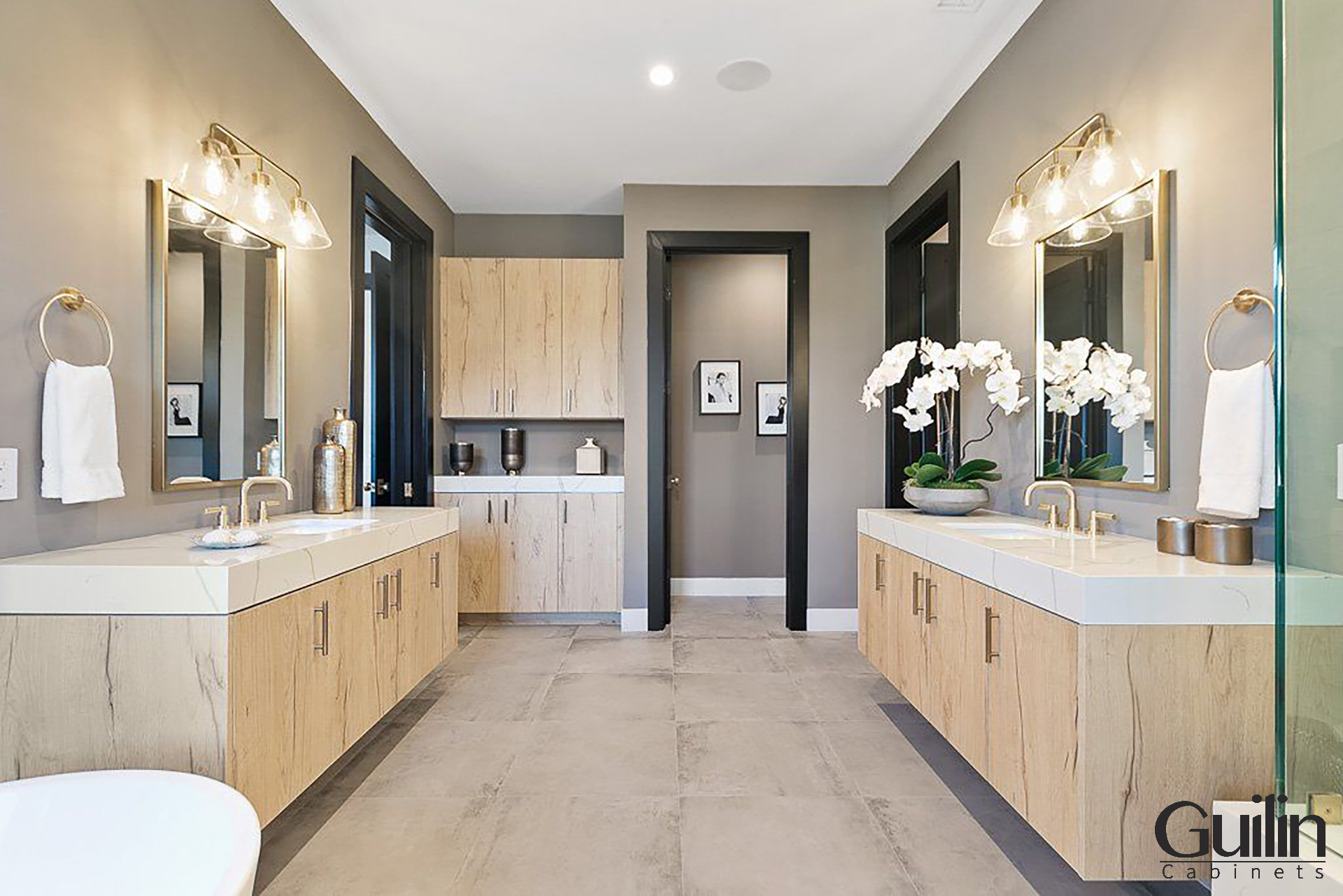 Make a list of your must-have features:
To get started, consider what is most important to you in a bathroom.
Do you have a specific vision in mind, such as a spa-like retreat or a sleek, modern space?
Do you need a double vanity or a separate tub and shower?
Are you looking for ample storage space or natural light?
As you start to brainstorm, make a list of all your must-have features, including both functional and aesthetic elements. Once you have your list, prioritize each item based on its importance to you.
Dual sinks and vanities
Built-in storage and organization
Shower and/or bathtub options
Toileting and bidet options
For example: if you love soaking in the tub, a large and luxurious bathtub might be at the top of your list, while a built-in makeup vanity might be lower down. If you share the bathroom with a partner, a double vanity with plenty of storage space could be a non-negotiable priority. On the other hand, if you have kids, safety features like non-slip flooring, rounded corners, and easy-to-use fixtures might be critical. By prioritizing your must-haves, you can make sure that you achieve your top priorities even if compromises are necessary in other areas.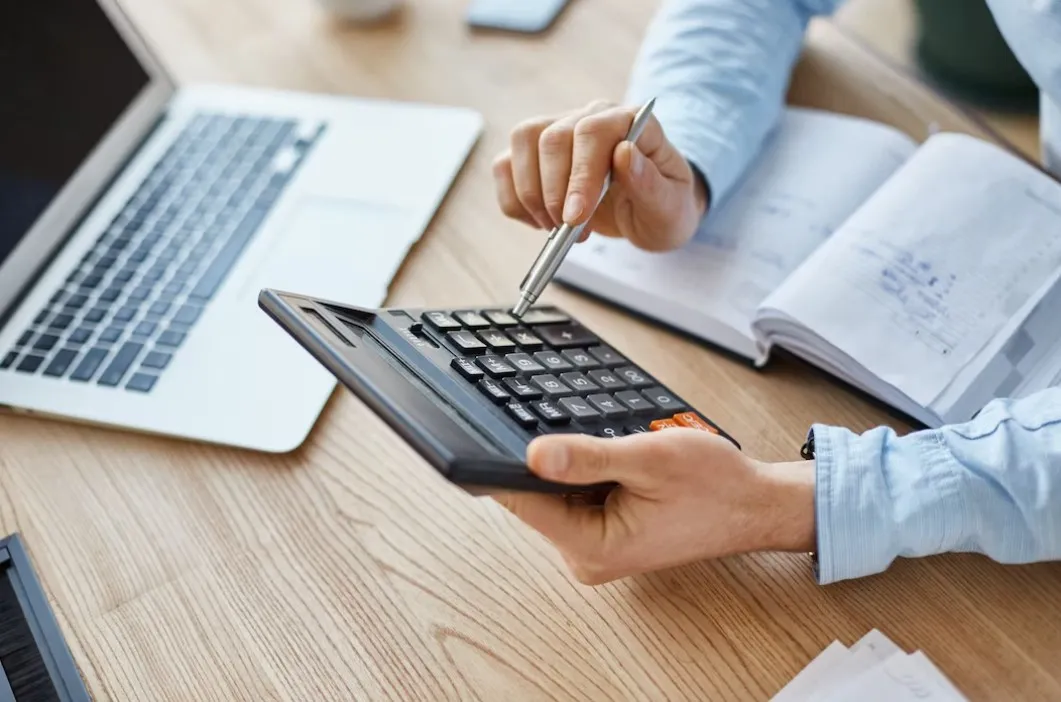 Evaluate your budget:
Designing, building, or remodeling a master bathroom is an investment, but it has to be realistic. Consider a realistic figure and compare it with the cost of materials, appliances, labor, and transportation that will be involved in building it. Your budget should be realistic, comfortable, and practical.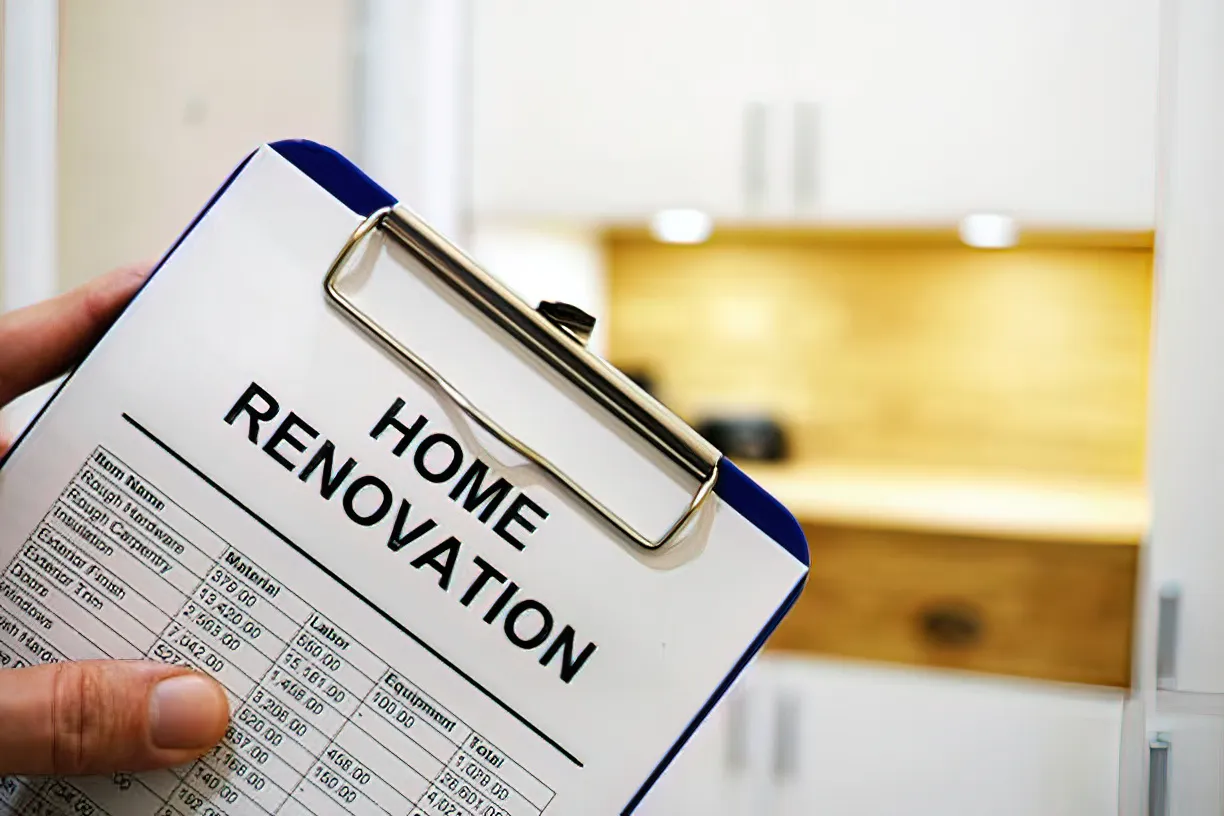 How to Maintaining and Cleaning Your Master Bathroom
Maintaining and cleaning your master bathroom is an essential part of keeping your home clean and healthy. However, many homeowners tend to neglect this area of their house, leading to the growth of mold and mildew. This can be detrimental to your health, causing respiratory problems and allergies. It is, therefore, crucial to understand how to prevent the growth of mold and mildew in your master bathroom.
Here are some tips to help you keep your bathroom clean and healthy:
Proper Ventilation – Ensure that your bathroom is well-ventilated. Open windows, run the exhaust fan often, and keep the bathroom door open for some time after using it. This will help in preventing the growth of mold and mildew.
Regular Cleaning – Develop a regular schedule for cleaning your bathroom. This should include daily cleaning of the toilet and sink, and weekly cleaning of your bathtub, shower, and walls.
Use the Right Cleaning Products – Use cleaning products that are specifically designed for use in the bathroom. This will help in killing germs, preventing mold and mildew growth, and keeping your bathroom smelling fresh.
Keep Surfaces Dry – After using your bathroom, ensure that all surfaces are dry. Wipe down your shower walls, bathtub, sink, and toilet, ensuring that there are no standing water or damp spots anywhere.
Grout and Caulking – Regularly inspect your bathroom grout and caulking, and repair any cracks or damage to prevent moisture from seeping in and leading to mold growth.
=> Read more: Bath Ventilation and How to Prevent Mold, Mildew Issues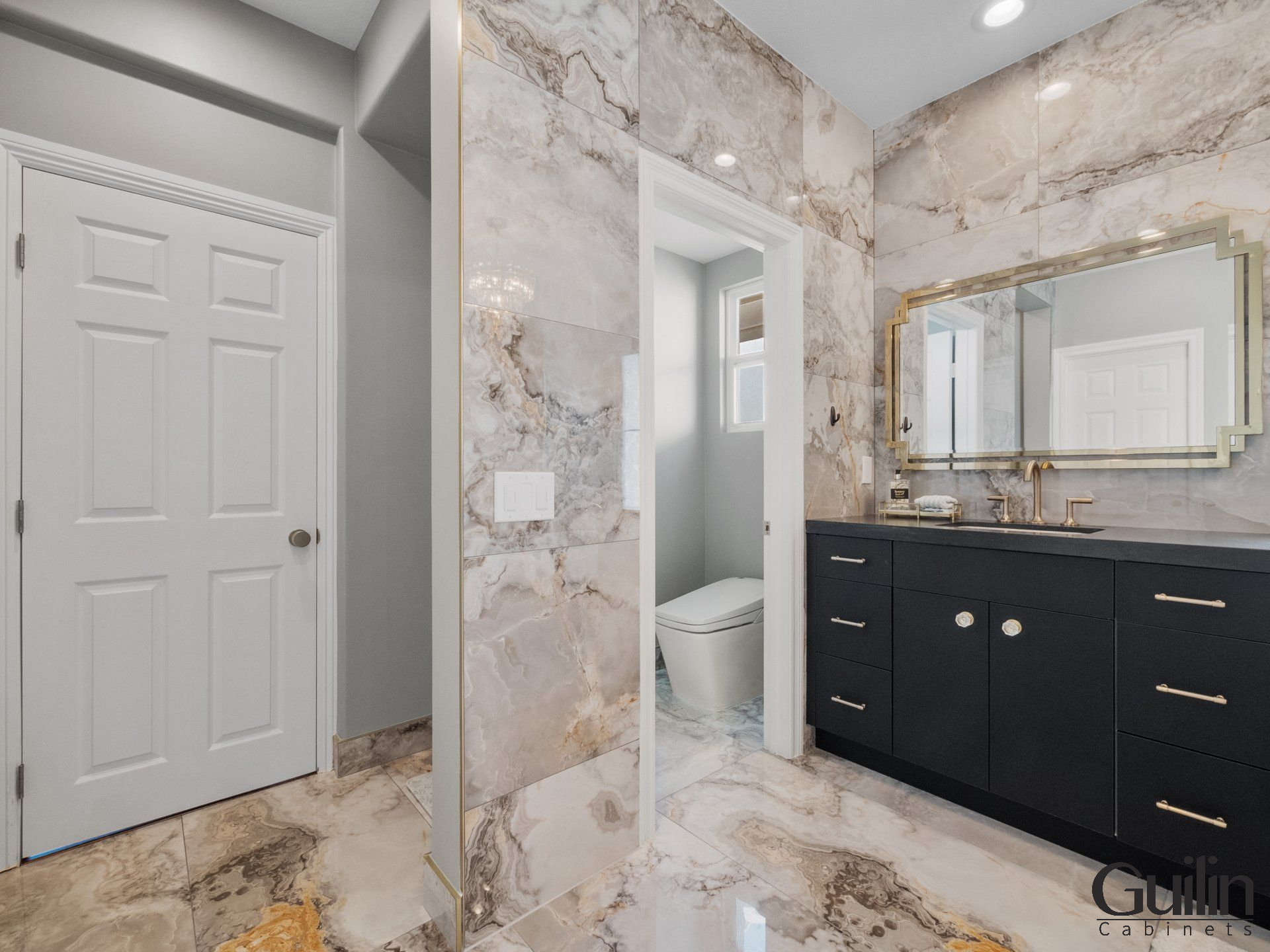 Master Bathroom Remodel Trends, Styles to Inspire Ideas for You From Guilin Cabinets Projects
Seaside Inspiration Master Bathroom Remodel Mission Viejo, Orange County, CA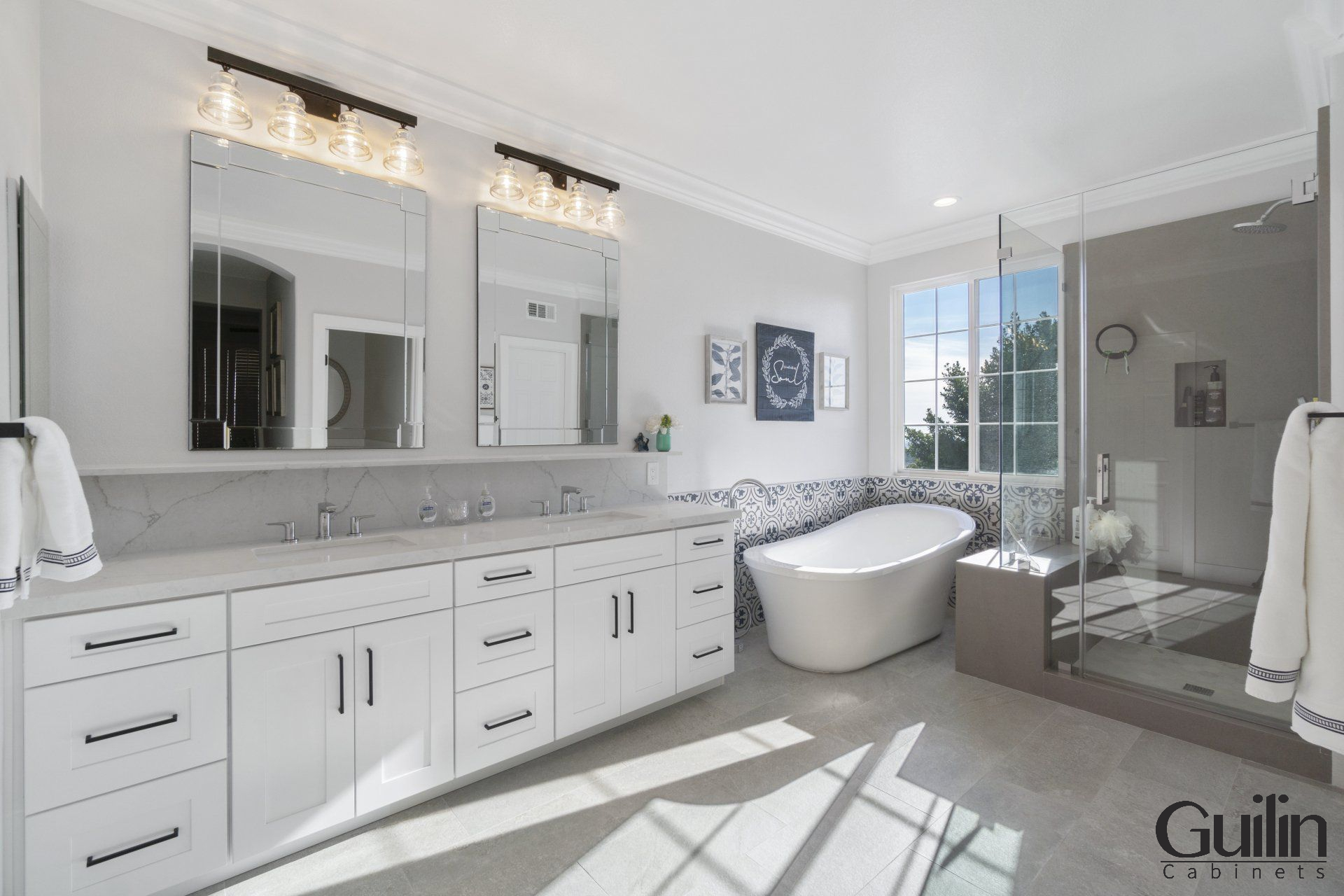 => Read more: https://guilincabinets.com/portfolio/seaside-master-bathroom-remodel-in-orange-county-mission-viejo-ca
Modern and Rustic Master Bathroom Remodel in Los Angeles, CA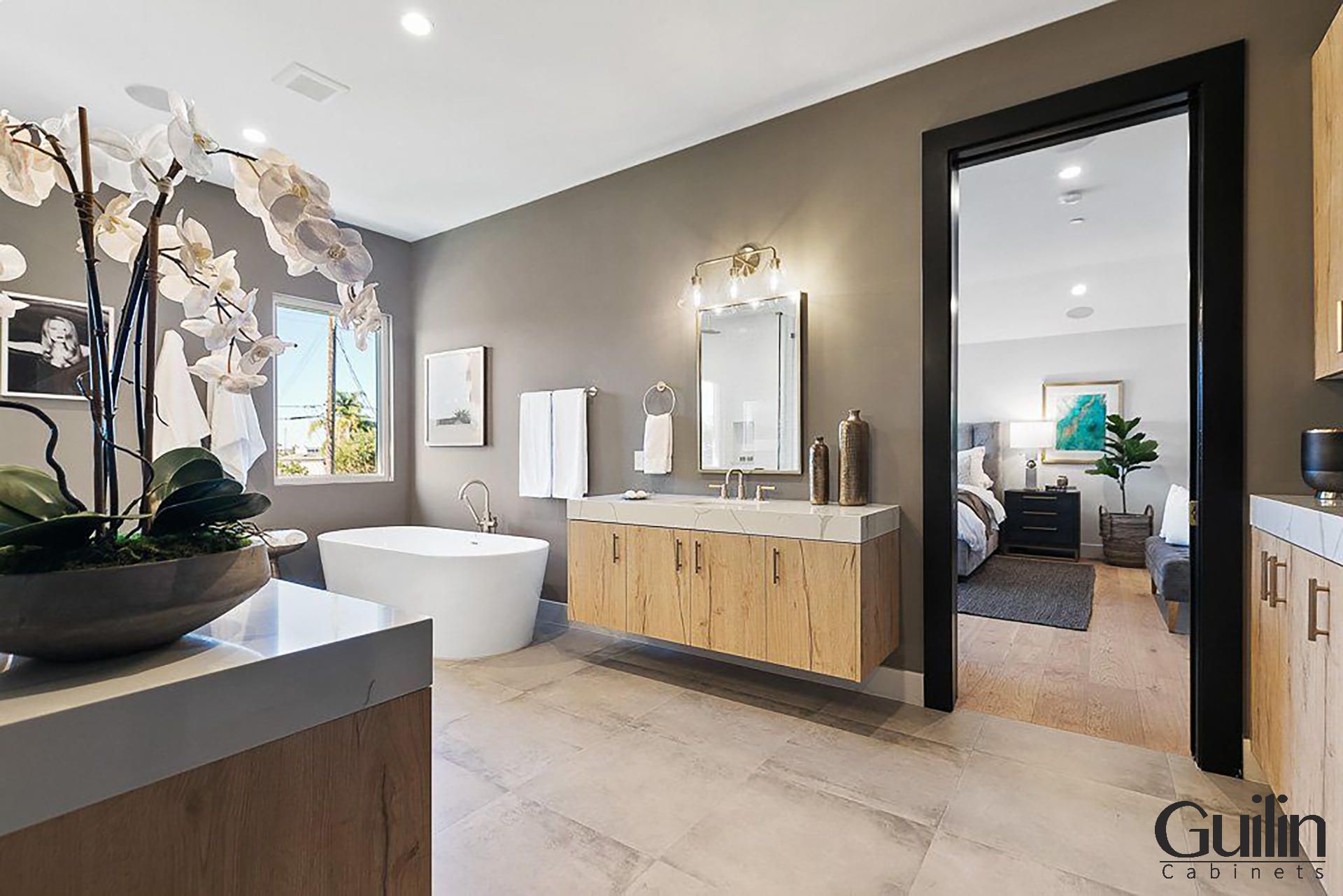 => Read more: https://guilincabinets.com/portfolio/modern-and-rustic-master-bathroom-remodel-in-los-angeles-ca
Majestic Master Bathroom Remodel in Orange County Irvine, CA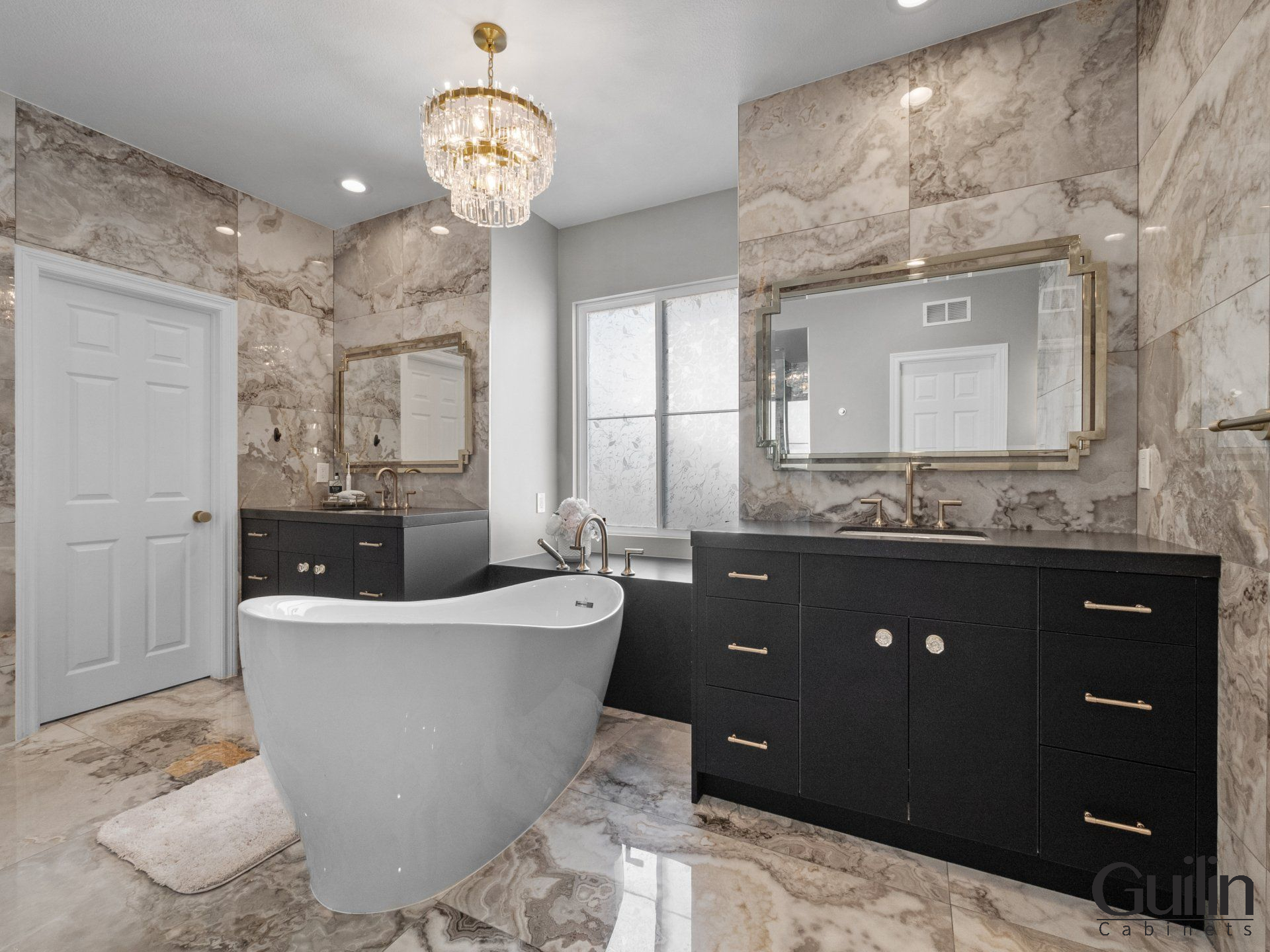 => Read more: https://guilincabinets.com/portfolio/majestic-master-bathroom-remodel-in-orange-county-irvine-ca
Master and Hall Bathroom Renovation in Orange County San Clemente, CA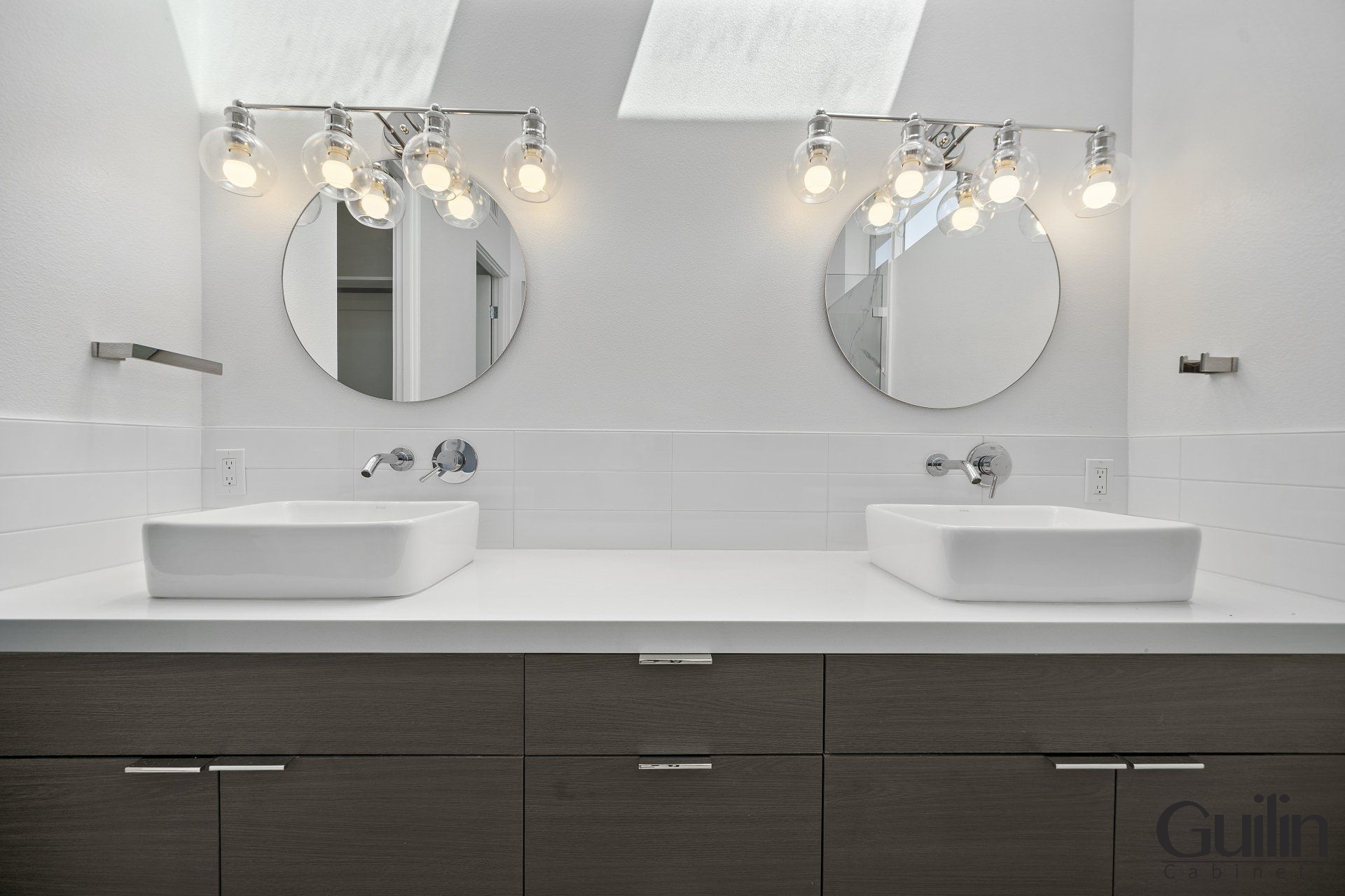 => Read more: https://guilincabinets.com/portfolio/master-and-hall-bathroom-renovation-in-orange-county-san-clemente-ca
Elegant Master Bathroom With Custom Vanity Remodel in Orange County CA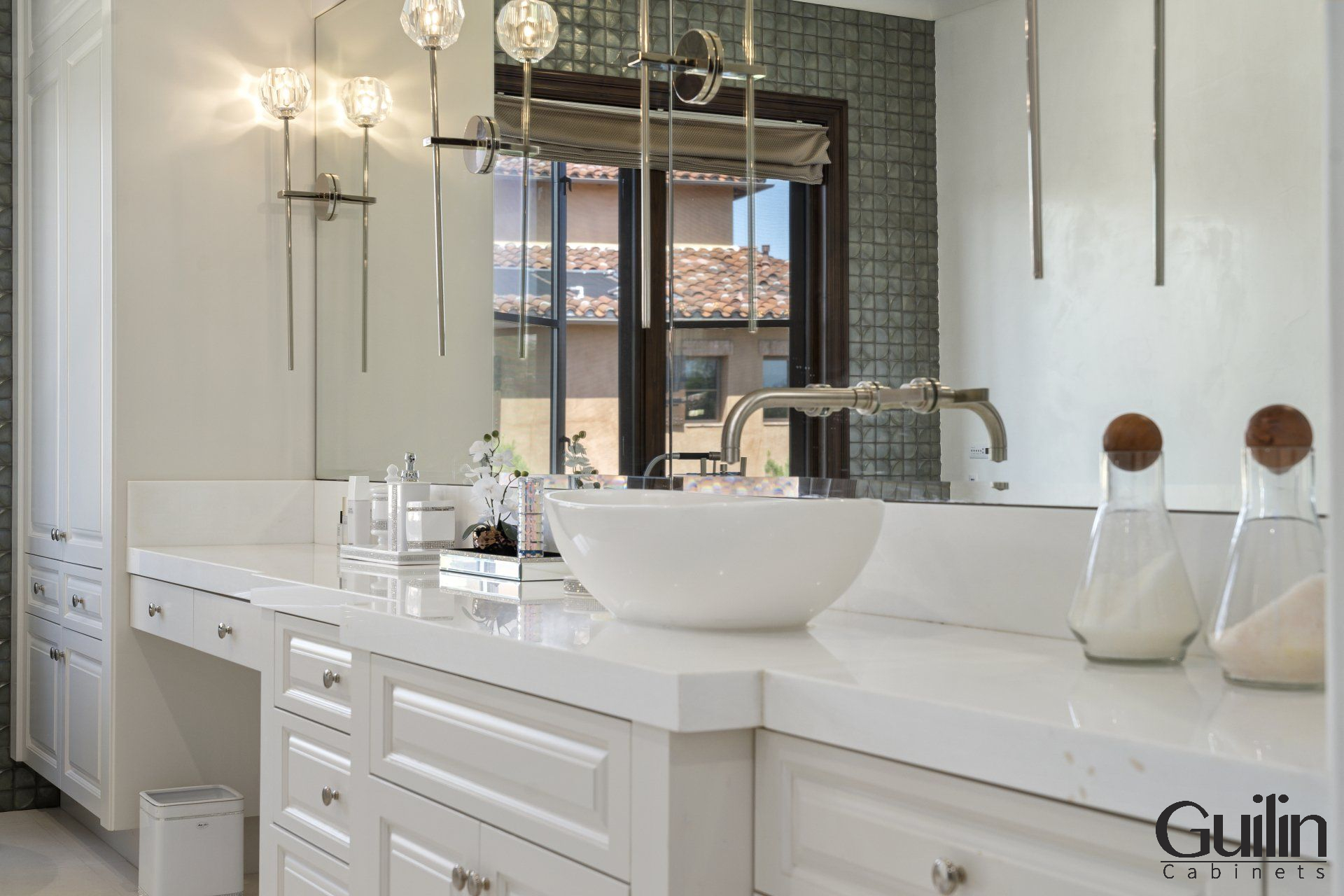 => Read more: https://guilincabinets.com/portfolio/elegant-bathroom-remodel-in-orange-county-irvine-ca
FAQs About Master Bathroom Ideas, Tips, Design,…
What is Exactly a Master Bathroom?
A Master Bathroom is a large bathroom in a house that is typically attached to the master bedroom. It is a place of sanctuary where homeowners can relax, unwind, and rejuvenate. With the right decor, fixtures, and accessories, a master bathroom can be a spa-like retreat that exudes luxury and comfort.
What are some tips for designing a Master Bathroom?
When designing a master bathroom, it is important to keep functionality and comfort in mind. Here are some tips to help you get started: – Determine your budget and stick to it. 1 Choose materials and fixtures that are durable, easy to clean, and maintain. 2 Prioritize your needs and want to ensure your bathroom meets your specific needs. 3 Consider lighting options to create a warm, comfortable atmosphere. 4 Think about storage and organization to keep your bathroom clutter-free.
What are some popular Master Bathroom design themes?
Your master bathroom's design theme should reflect your personality and style. Some popular themes include: 1 Contemporary: clean lines, neutral palettes, and modern features. 2 Traditional: classic fixtures, rich materials, and bold colors. 3 Rustic: natural materials, earthy tones, and distressed finishes. 4 Minimalist: simplicity, functionality, and space-saving design. 5 Zen: calming colors, balanced symmetry, and natural elements.
What are some must-have features for a Master Bathroom?
The features you choose for your master bathroom will depend on your preferences, lifestyle, and budget. However, some must-have features that can elevate the luxury and relaxation factor include 1 A large soaking tub or freestanding bathtub 2 A separate shower area with rainfall or dual showerheads 3 Custom cabinetry with ample storage space 4 Dual vanities for his and her sinks 5 Heated floors, towel racks or a warming drawer 6 Smart home technology for controlling lighting, temperature, and music.
How can I make my Master Bathroom feel more luxurious?
There are several ways to make your master bathroom feel more luxurious. Here are some ideas to get you started: 1 Add elegant lighting fixtures and dimmer switches. 2 Invest in high-quality natural stone or tile floors and surfaces. 3 Incorporate plush towels, bathrobes, and slippers. 4 Hang artwork or add a decorative mirror or chandelier for added elegance. 5 Install a fireplace or a large window that allows natural light and a scenic view. 6 Include aromatic candles or essential oils to create a relaxing ambiance.