Bathroom Remodel Service In Southern California
100% Satisfied Customers | Free Estimates and 3D Bathroom Rendering
[New Look Of Your Bathroom]
We Are Experienced Bathroom Remodeler
The value, usefulness, and general livability of your home depend on a number of factors. Bathroom renovations are one possible means of accomplishing this goal. Not only can it increase your home's value, but it can also have a positive impact on your personal well-being and health. So take the time to plan with us and execute a bathroom remodel and make your home a more enjoyable and functional space to live.
Guilin Cabinets is a HOME REMODEL COMPANY based out of Irvine, California specializing in remodeling services including bathroom, kitchen, and closet remodeling…  We can be updated by replacing doors, refinishing cabinets, changing the color of the cabinets, or by changing the flooring, or by adding new appliances…etc…
Quality Cabinetry: From design to delivery, we provide quality cabinetry at an affordable price.
Friendly Support: We provide competitive quotes and coordinate with our factory, delivery services, and your team to ensure your order is on-time, complete, and delivered.
Service: Our installation teams are staffed with professionals who ensure that cabinets are correctly installed on schedule and that product is distributed into proper units.
Get Incredible Design Right Now!
YOUR HOME – YOUR BUDGET – YOUR CHOICE
[ OUR SERVICES ]
From Fixture Upgrades to Full Bathroom Remodel, We Do It All
As a full-service bathroom remodeling company, Guilin Cabinet offers a wide range of services to help clients transform their bathrooms into the spaces of their dreams. Our team of expert professionals has the skills and experience to handle projects of all sizes, from simple fixture replacements to full renovations. With a commitment to excellence and a dedication to customer satisfaction, we strive to provide the highest level of service in every aspect of our bathroom remodel service. 
From start to finish, we work closely with our clients to ensure that their needs and expectations are met and exceeded. Bathroom is more than just a functional space – it's a place where you start and end each day, and where you relax and unwind. That's why we are committed to helping you create a bathroom to a place of comfort and peace. Contact us today to schedule a consultation and start planning your perfect bathroom.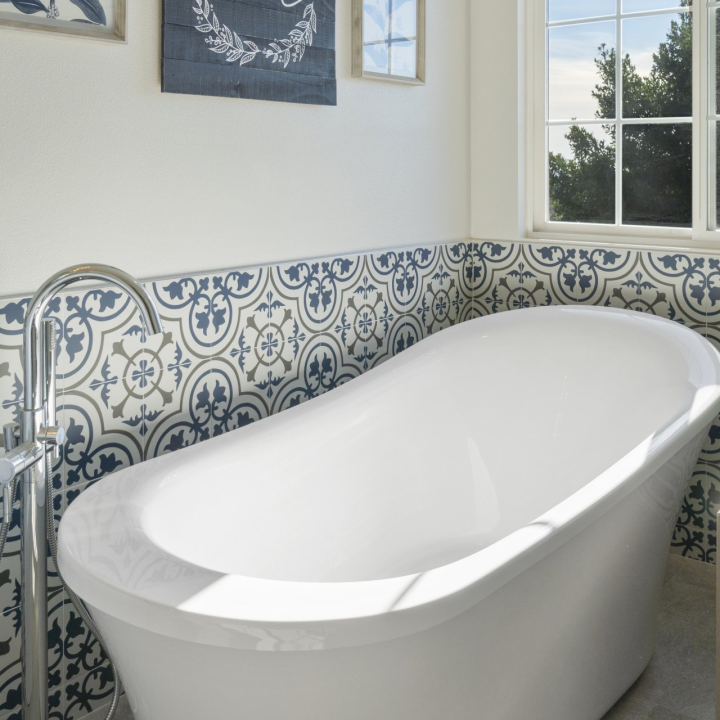 Expansions & Structural Changes
We can transform your bathroom into the haven you've always dreamed of with structural changes that include relocating fixtures, altering the layout or size, installing new showers or tubs, upgrading systems, and adding or removing windows, etc…
We offer a wide variety of tile materials to choose from, including ceramic, porcelain, natural stone, and more. Our team of expert professionals will help you explore the options and choose the perfect tile for your bathroom, based on your style preferences and budget.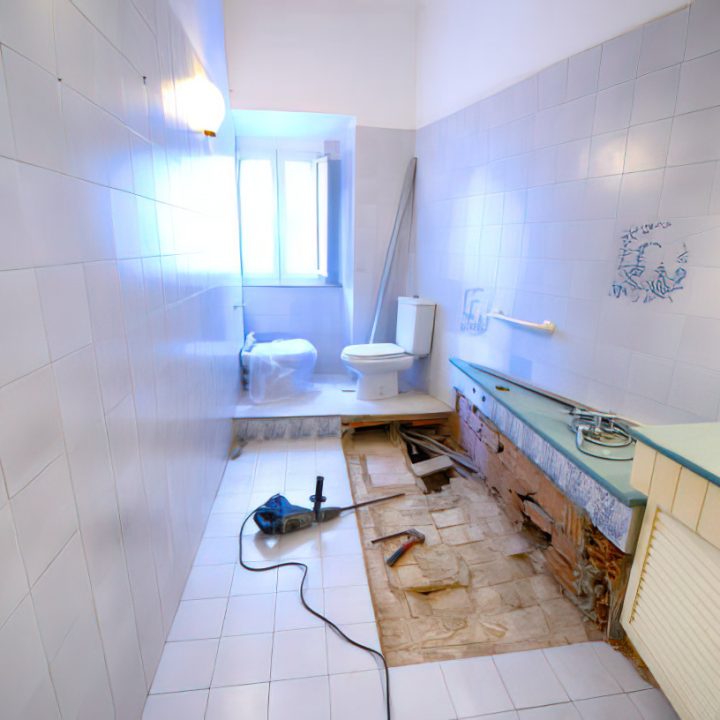 We offer a wide range of cabinetry services, including replacement and refacing options. Our team of expert professionals will help you explore the options and choose the perfect cabinetry for your bathroom
New toilets, sinks, showers, and tubs with a wide variety of materials, colors, and styles to choose from, we have something to suit every taste and every budget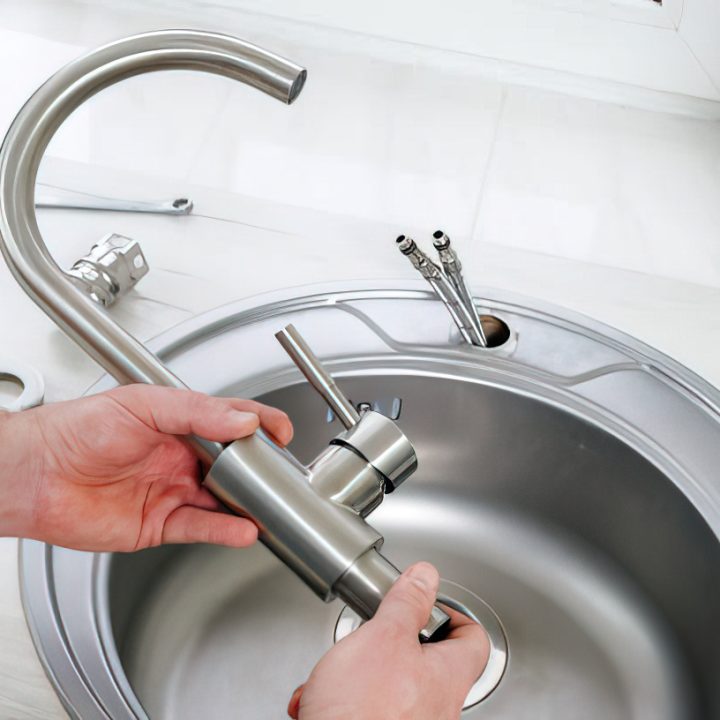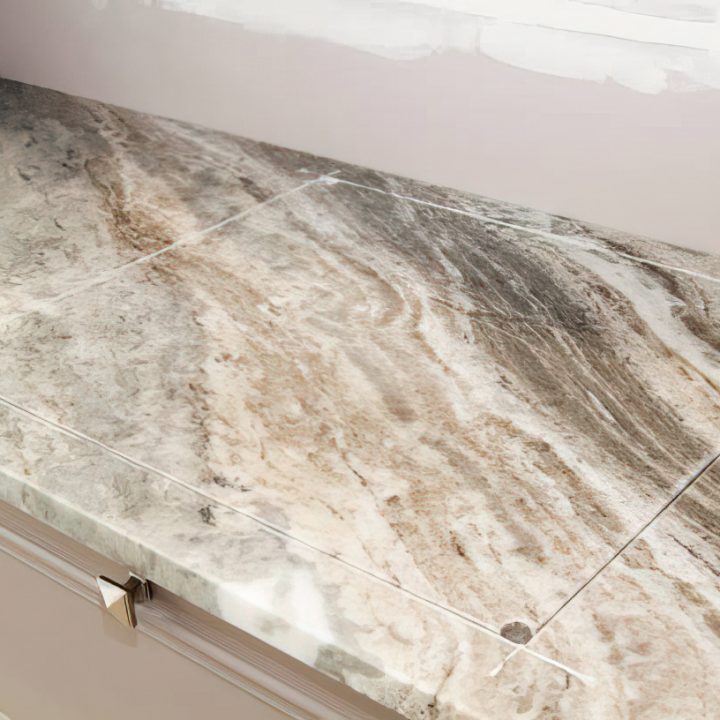 For cabinetry work, we take a meticulous and professional approach, ensuring that every detail is handled with care. Whether we're building custom cabinets from scratch or installing pre-made ones, our Guilin team of experienced professionals will work with you to design the perfect layout and style for your home.
The lighting in your bathroom can enhance the aesthetics, functionality, and safety of the space. New fixtures or energy-efficient bulbs can provide better illumination and reduce energy consumption. Plus, upgrading the lighting can increase the value of your home.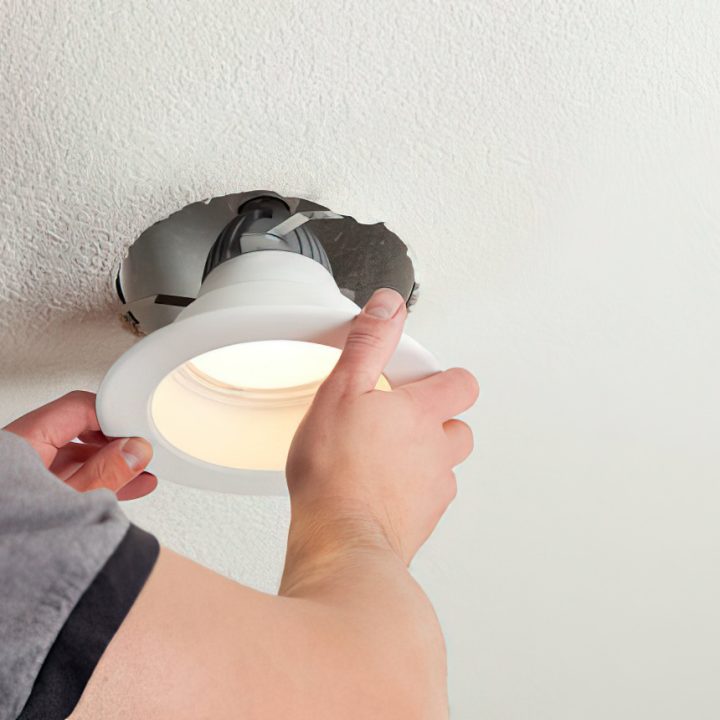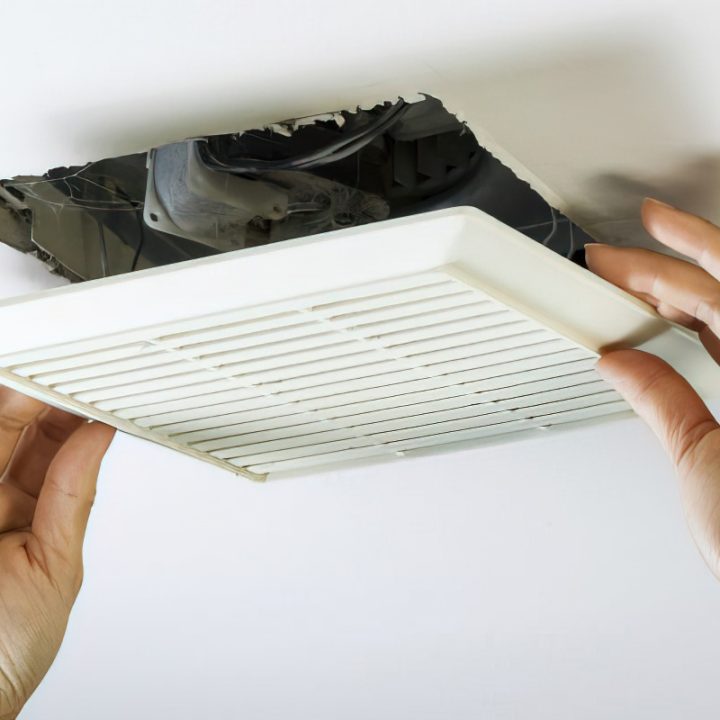 Upgrading the ventilation in your bathroom can improve the air quality and comfort of the space. New ventilation systems can help to reduce humidity, reduce the risk of mold and mildew, and eliminate odors. Plus, improved ventilation can help to extend the life of your bathroom fixtures and finishes.
[ Our Proccess ]
Simplify Your Remodel with Our Expert Team
Schedule an appointment

Call us to schedule an appointment at our showroom or your home to speak to a home design consultant.

Planning and Design

Our Planning and design team help ensure that the project stays on track, within budget, and meets the needs and expectations of the homeowner.

Permits and Approvals:

We will provide info of Permits needs depending on the scope of the project, you may need to obtain various permits and approvals from local building authorities.
Payment structure

Provided that you decide to proceed with the quote, we will payment structure. We have financing options available.

Project begins

We will schedule everything from demolition to installation and manage everything to ensure your project goes as smoothly as possible.

Final inspection

Once the project is complete, a final inspection is typically conducted by the home owner to ensure all work meets the necessary codes and standards.
[View Our Unique Irvine Bathroom Remodeling]
Update Your Entire Bathroom with Experienced Remodelers Contractor
At Guilin Cabinet, we are passionate about helping homeowners create the bathroom of their dreams. With years of experience in the industry, our team of expert professionals has the skills and expertise to handle a wide range of bathroom remodeling projects, from simple updates to complete renovations. We work closely with homeowners to understand their needs and desires, and we take a personalized approach to each project to ensure that the final result meets their expectations. Whether you want to update your existing bathroom or add a new bathroom to your home, we have the expertise to make it happen. Contact us today to learn more and start planning your bathroom remodel.
There is no shortage of design alternatives when updating a bathroom.  At Guilin Cabinets, we understand that every homeowner is unique, with their own style, budget, and needs. That's why we offer a wide range of bathroom remodeling services, including everything from simple updates to complete renovations. We work closely with our clients to help them explore the options and choose the perfect products, materials, and finishes for their bathroom. Whether you want to update your existing bathroom or add a new bathroom to your home, we have the expertise and experience to make it happen.
[New Look Of Your Bathroom]
Bathroom Remodel is a Smart Investment for Your Home
A bathroom remodels can also be beneficial for your home and your wellness by offering a relaxing and comfortable environment. Overall, such a remodeling project would have immediate and long-term benefits for your property and your lifestyle, more comfortable and enjoyable for you and your family to use.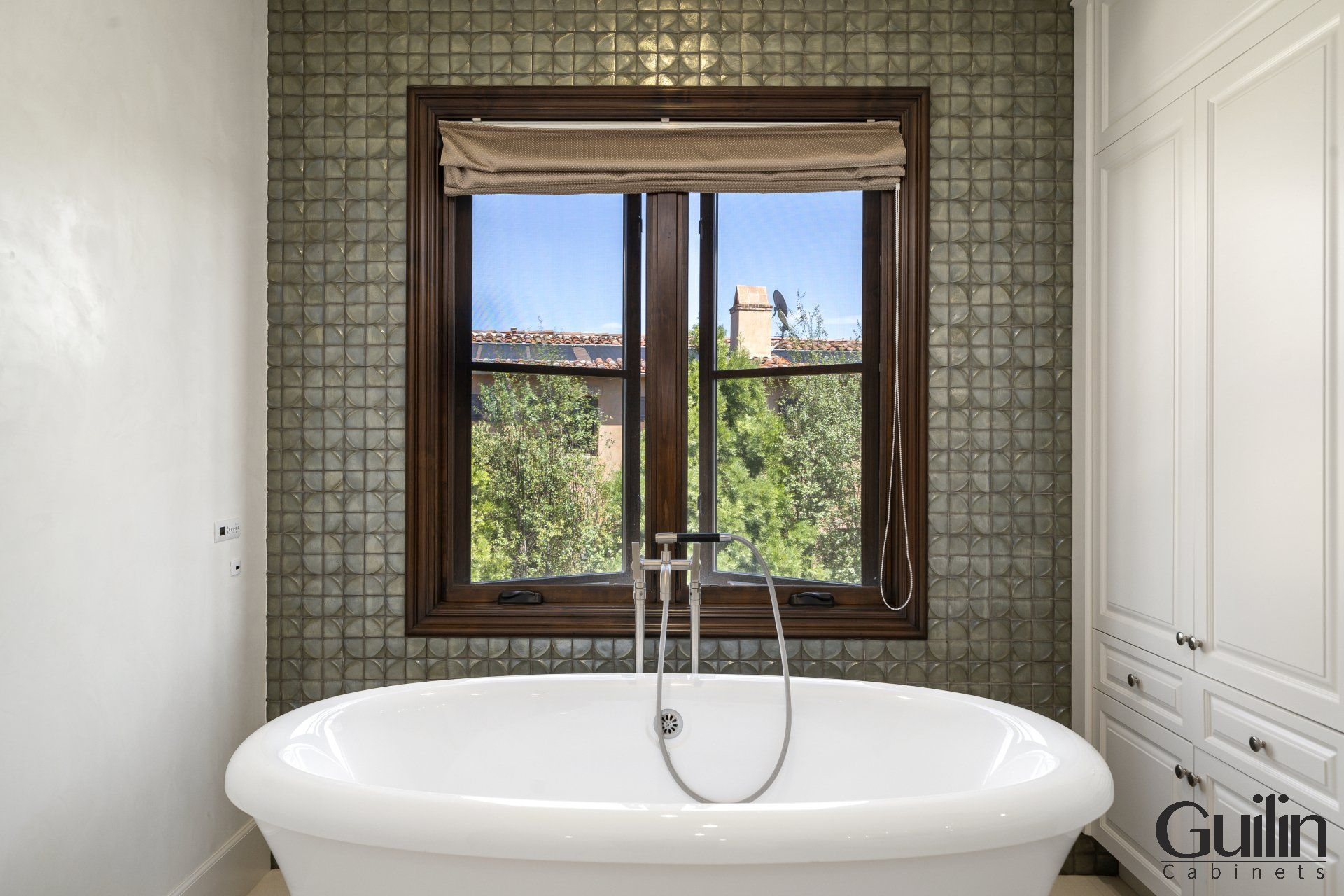 Bathtubs
Freestanding Tub

Soaking Tub

Jet Tub

Clawfoot Tub

Walk-in Tub

Corner Tub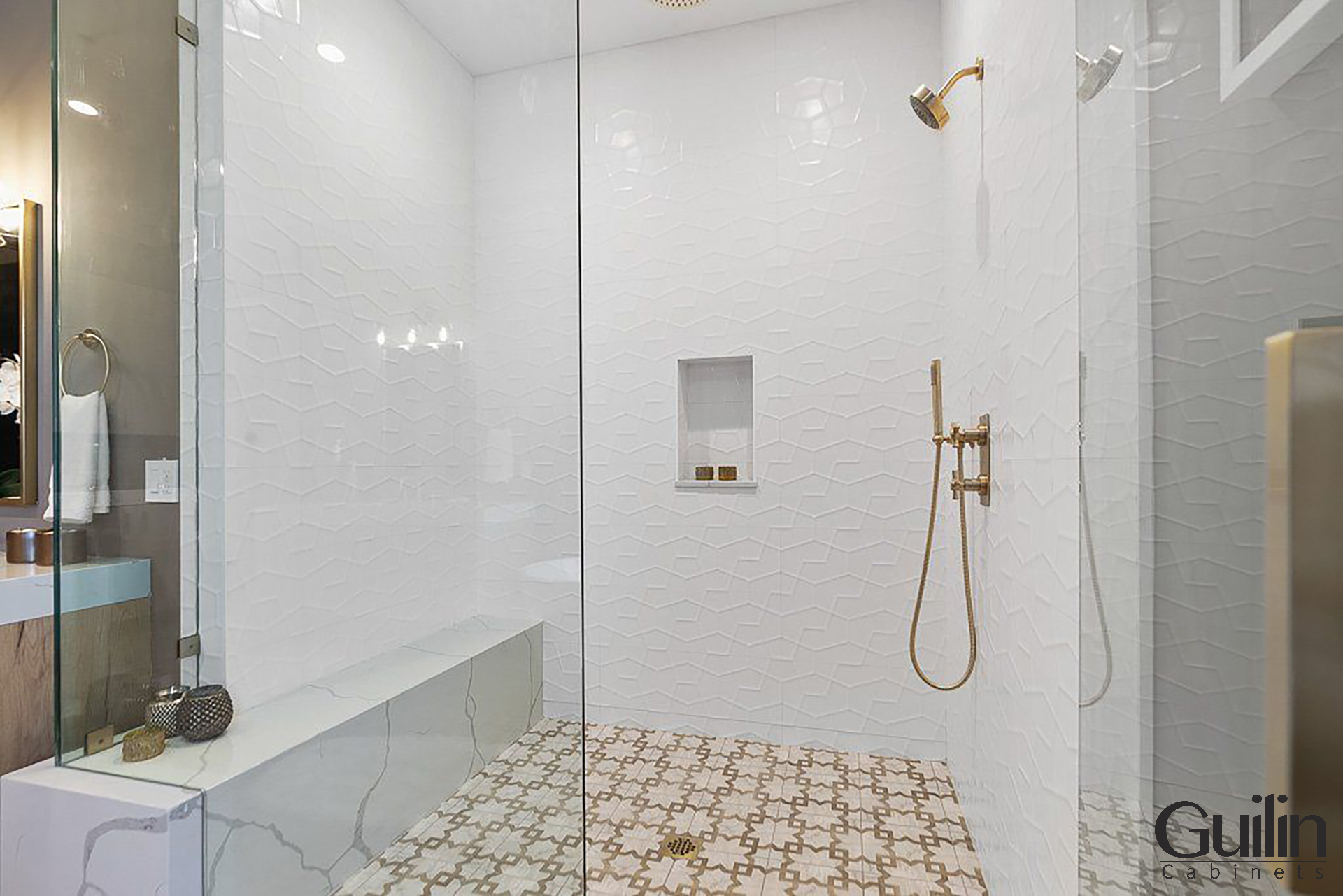 Showers
Tiled Shower vs. Walls / Surround

Sliding vs. Pivot vs. Fixed Door

Framed vs. Frameless Door

Shower Head(s) & Hand Showers

Shower Seat

Steam Shower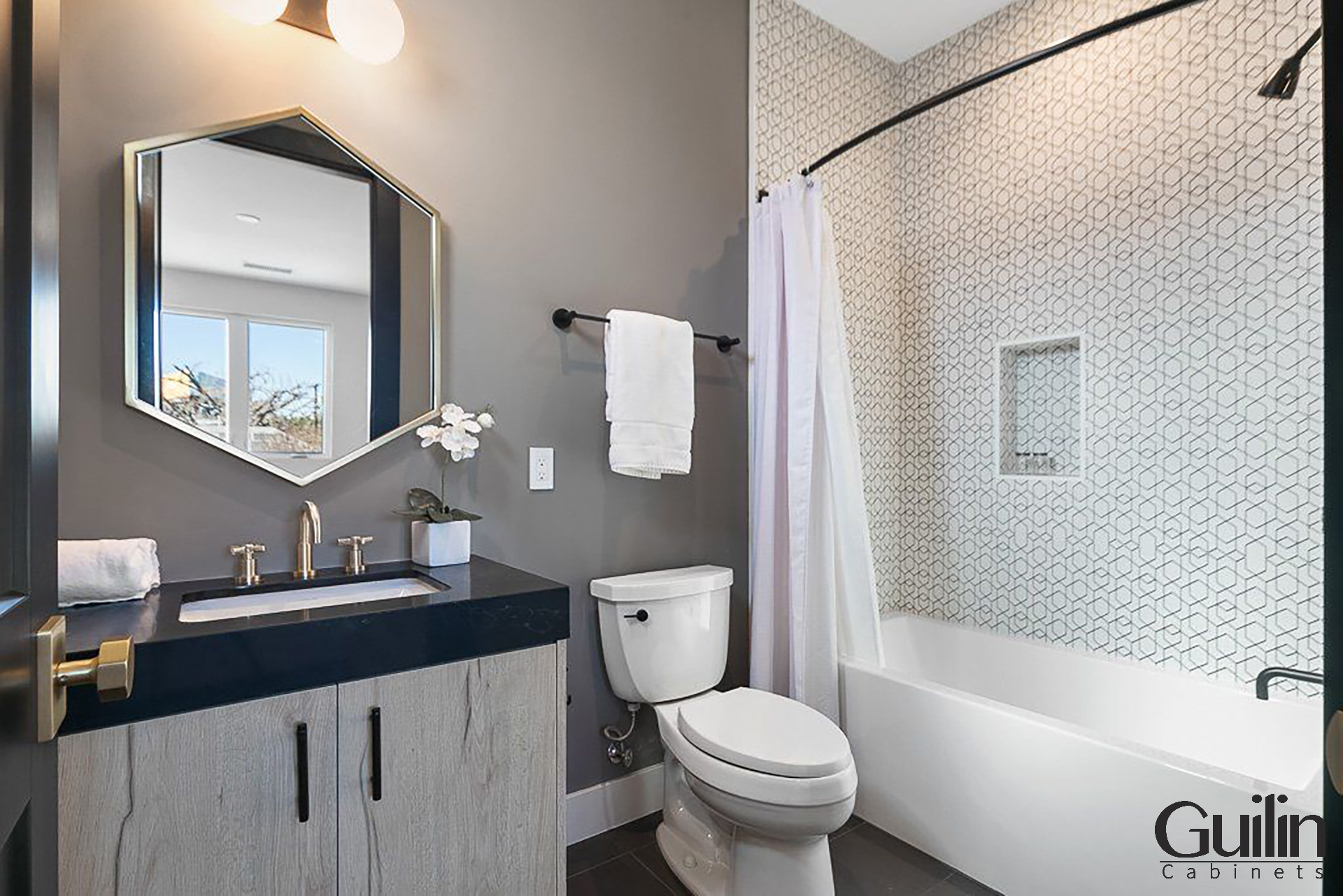 Toilets
Standard Height vs. Comfort Height

Elongated Seat vs. Round Seat

Heated Seats

Dual Flush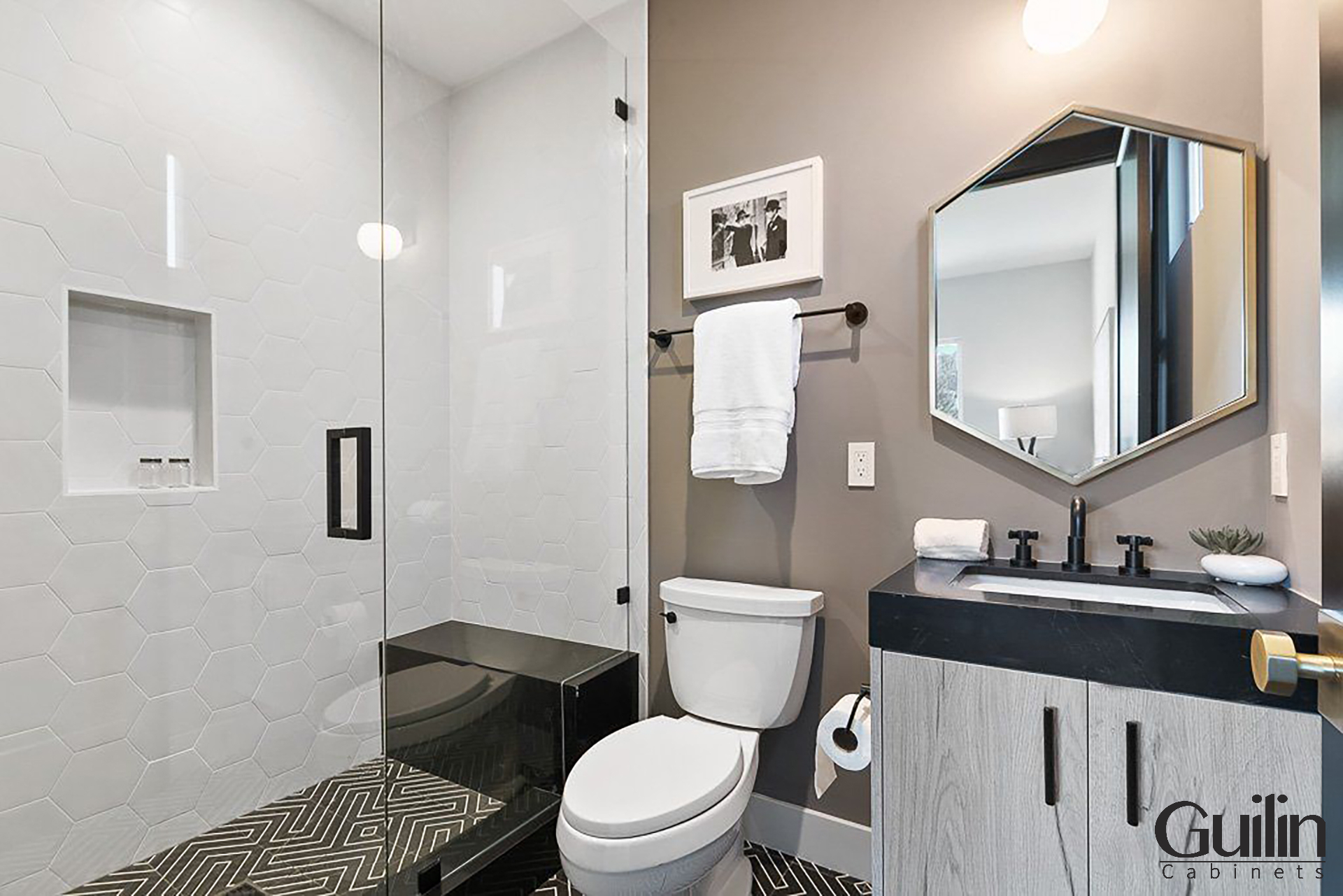 Hardware & Accessories
Toilet Paper Holder

Towel Bars & Rings

Medicine Cabinet

Mirror

Towel Warmer

Vanity Lighting

Bath Fan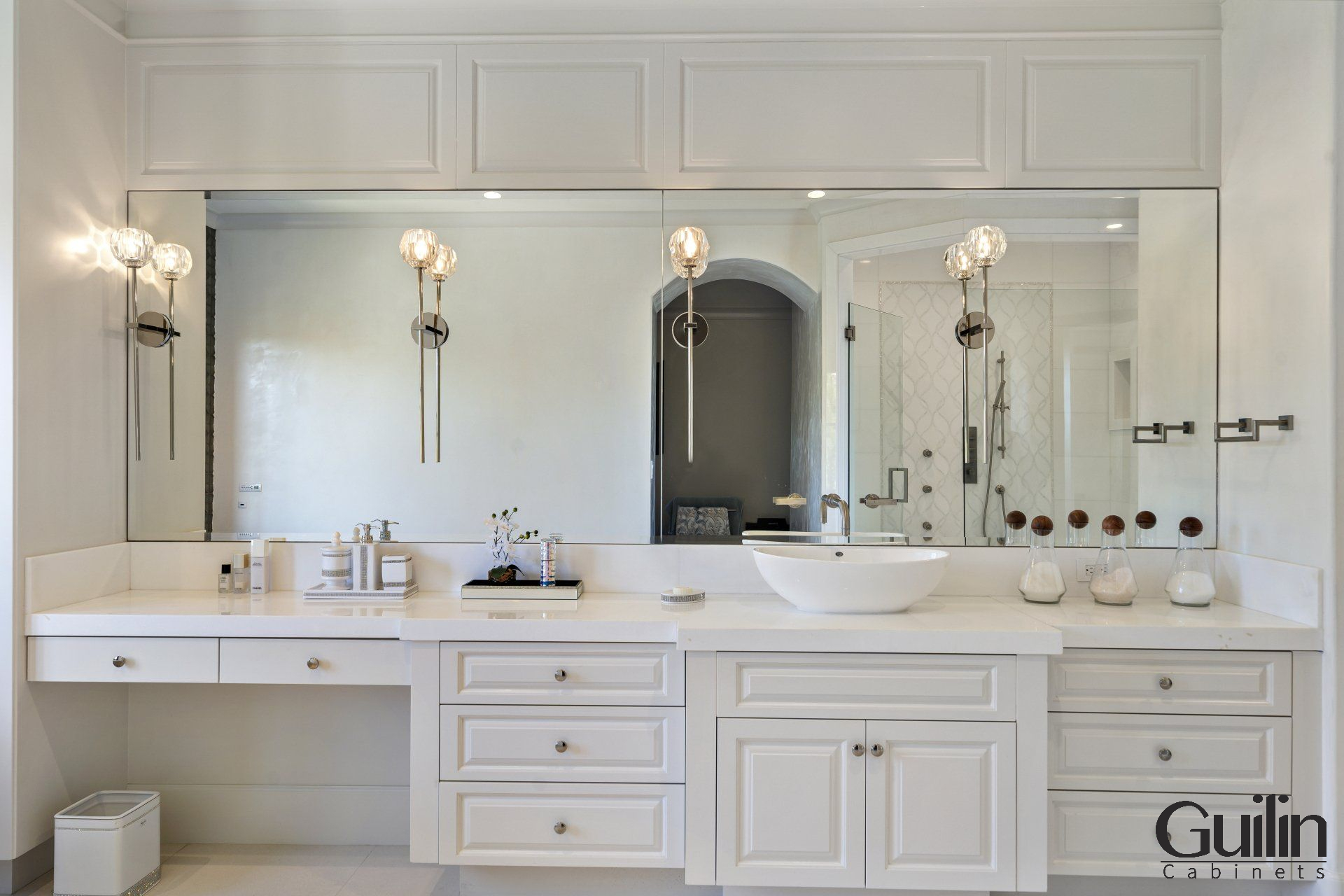 Vanities
Single vs. Double

Number of Drawers

Vanity Height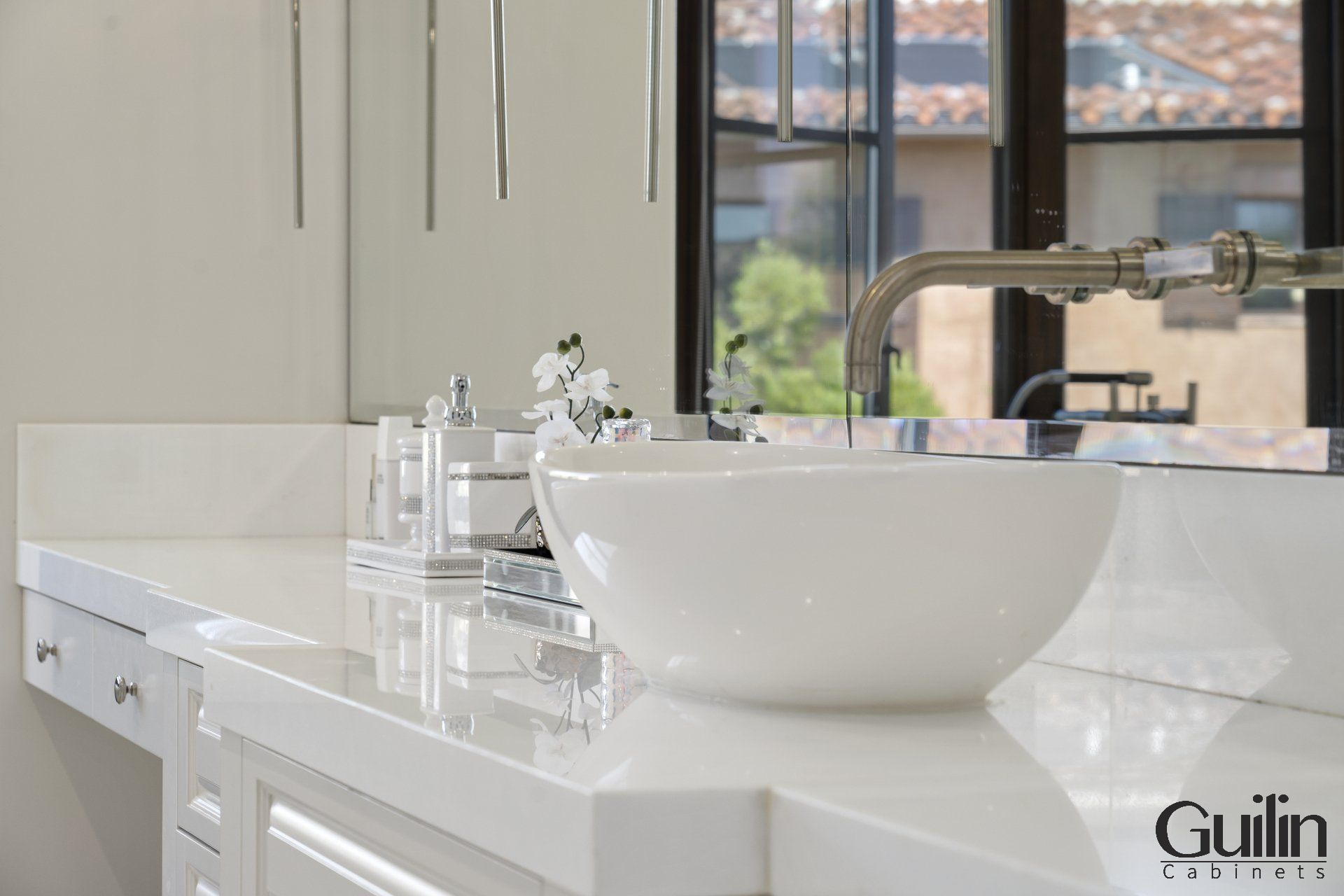 Faucets
Handle Type

Number of Faucet Handles

Required Number of Faucet Holes

Touchless

Walk-in Tub

Flow Rate
See Our Work Unfold on 3D Showroom
YOUR HOME – YOUR BUDGET – YOUR CHOICE
[ Testimonials ]
Testimonials: A Reflection of Our Quality
Our customers enjoy and Love working with us because we make home remodeling easy. We do everything from design to finishing work and handle all the small details so you can sit back and relax.
[ Cities we Serve]
Areas of Our Service
While Guilin Cabinets is headquartered in Irvine, CA, we service several areas in Southern California, primarily in Orange County, San Diego County, and Los Angeles County. With the real estate market hitting all-time highs, there are countless opportunities for helping homeowners with home renovations, whether it be kitchen remodeling, bathroom remodeling, or other home renovations. We believe in helping homeowners build out their vision for their ideal home. See below for the cities and communities we serve in Southern California.
Los Angeles: Agoura Hills| Beverly Hills | Burbank | Calabasas | Carson | Glendale | Hawthorne | Hidden Hills | Lancaster | Long Beach | Malibu | Marina Del Rey | Norwalk | Ontario | Pasadena | Santa Clarita | Santa Monica | Torrance | Palmdale
Orange County: Anaheim | Brea | Buena Park | Costa Mesa | Fullerton | Fountain Valley | Irvine | Huntington Beach | Garden Grove | Laguna Beach | Lake Forest | Laguna Niguel | Mission Viejo | Newport Beach | Orange | Santa Ana | Tustin | Westminster
Ventura County: Camarillo | Moorpark | Newbury Park | Oxnard | Simi Valley | Thousand Oaks
[ our contact details ]
We Want To Hear About Your Project
Give us a call or drop by anytime, we endeavour to answer all enquiries within 24 hours on business days. We will be happy to answer your questions.
[Frequently Asked Questions]
Guilin Bathroom Remodeling Contractors - FAQs
What Types Of Bathroom Remodeling Services We Offer?
We are proud to offer a comprehensive range of home remodeling services designed to help our clients transform their homes into more functional, comfortable, and appealing spaces. Our team of experienced professionals can handle everything from small updates and renovations to major remodel including Bathroom remodeling, kitchen remodeling, basement remodeling, smart home renovations, room additions, attic remodeling, home interior renovations, electrical work, plumbing, HVAC repairs, carpentry, painting And MORE....
How Do I Prepare For A Bathroom Remodeling Project?
Before starting a home remodeling project, it's a good idea to create a budget and a plan for the work that needs to be done. You should also consider whether you will need to temporarily relocate during the project, and make arrangements accordingly.
How Much Will It Cost to Remodel My Whole Bathroom?
Our whole home renovations are customized to each customer and their home. These custom home remodeling services include a design plan with a quote that stays within your requested budget.
Can I Stay At Home While You're Remodeling My Bathroom?
Depending on the project, it is possible that you can stay at home during the construction and completion. Safety is our top priority and we take that into consideration during every aspect of your home renovation services.
How Long Will My Bathroom Remodeling Take?
Home improvement project timelines can vary. Our team will provide an in-depth timeline specific to your home remodeling after we've met with you to learn more about your vision and goals. We will also keep you updated on your home redesign along the way through our client portal.
How Do I Schedule Guilin Home Services?
To schedule services with our company, Give us a call or drop by anytime, we endeavour to answer all enquiries within 24 hours on business days. We will be happy to answer your questions.