Transforming a Vintage Kitchen in Irvine, CA into a Transitional Haven
Transforming a Vintage Kitchen in Irvine, CA into a Transitional Haven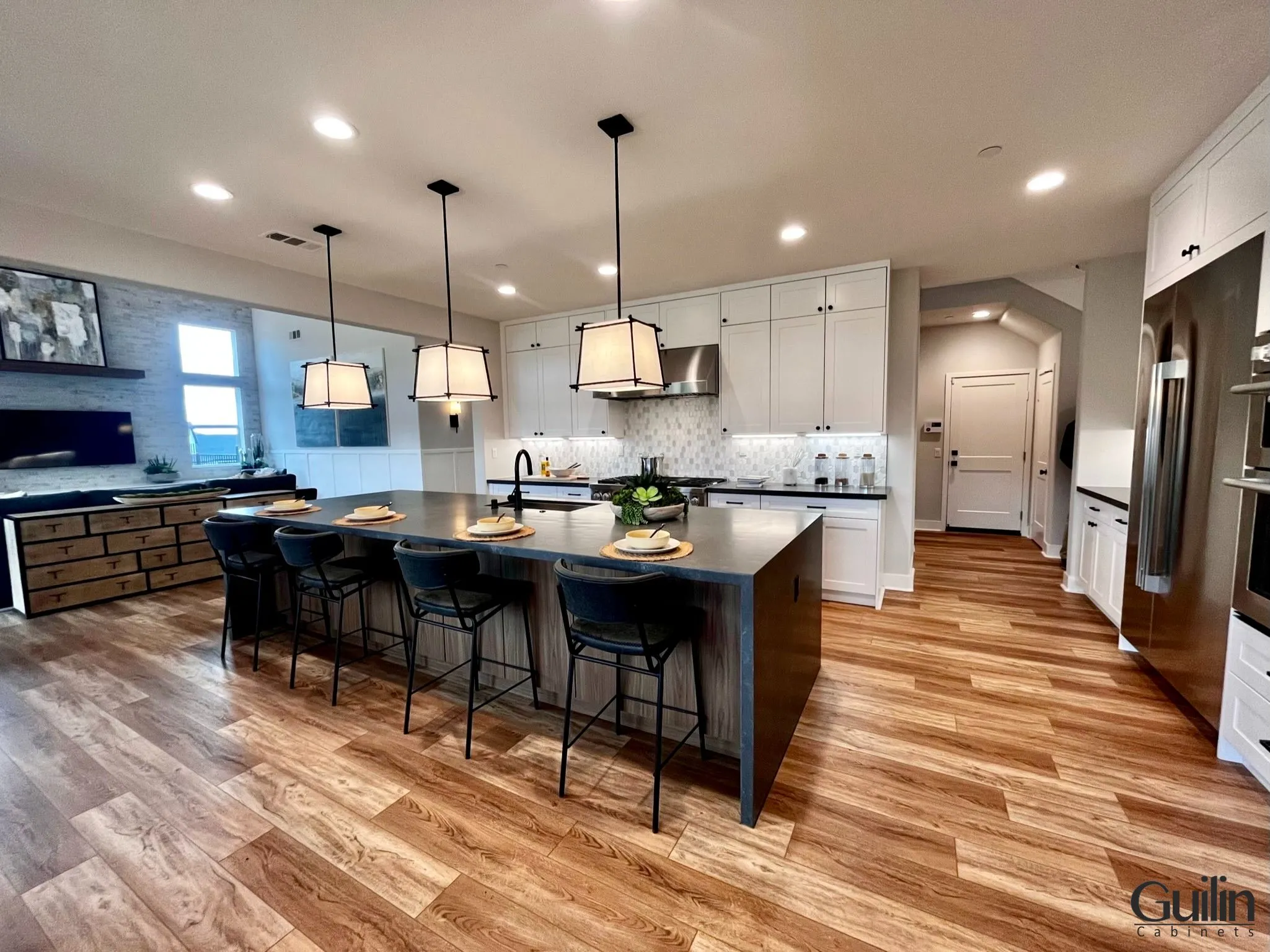 Permit | Labor | Material
Guilin Cabinets was recently hired to remodel an old vintage kitchen in Irvine, California. The homeowner was looking to modernize the dated look of their kitchen while still maintaining the charm of the original style. We at Guilin Cabinets were determined to make this dream come true.
At begin of the project, We carefully removed the existing cabinetry and countertops, taking care to preserve any original features where possible. We then replaced the cabinets with a modern, yet timeless design that complimented the existing vintage elements. To complete the look, we installed a custom cabinet made of bare wood (at the left of the photo) and quartz countertops that further enhanced the beauty of the kitchen.
The result was a stunning transformation that the homeowner had always dreamed of. We at Guilin Cabinets take pride in providing our clients with custom remodeling services that are tailored to their individual needs and style. Our team of experienced professionals strives to provide the highest quality craftsmanship and customer service, all while staying within the customers' budget. If you are looking to remodel your vintage kitchen, look no further than Guilin Cabinets for all your remodeling needs.
Choose Guilin Cabinets, and let us help you tell your unique remodeling story.