If you are unsatisfied with your old fashion home kitchen! and are you looking for an Effective way to give your kitchen an update? Do you want to have a solution that helps you solve problems without breaking your wallet, not mess and disruption, saves your time, keeps the existing structure of your cabinets, and Environmentally-Friendly… ? Refacing kitchen cabinets is a great solution for you. it can solve your problems and bring to your Kitchen a new outlook in an effective way without the expense of a full renovation. Take a look at the benefits of cabinet refacing in our Post below!
=> Related Article: Refacing vs Replacing Cabinets: Which is Better for Your Kitchen?
Refacing cabinets is an excellent home improvement option for updating the look of any kitchen. It is a great way to give a tired and outdated kitchen a fresh and modern look without the expense and hassle of a full kitchen remodel. Refacing is a process that involves replacing the exterior surfaces of existing cabinets, such as doors, drawer fronts, and hardware. The cabinet boxes remain in place and are usually refinished to match the new look.
Pros of refacing cabinets:
Easy and Cost Effect
Refacing kitchen cabinets is cheaper than replacing them and helps your home kitchen new look. They keep the existing cabinets and only replace the old doors, drawer fronts, and broken hardware, and cover them with a new laminate or veneer to give your old kitchen cabinets a new life. Refacing is a great way to keep the existing cabinets in good condition while still replacing certain parts that may no longer look appealing or broken. In addition, you can update them with more functions with added smart hardware, and task light for kitchen cabinets, that very popular and trending right now.
Here is a process for Refacing Cabinets: itself is quite simple!
First, the existing doors, drawer fronts, and hardware are removed.
The cabinet boxes are then cleaned and lightly sanded to prepare for the new veneer.
The new veneer is then applied and the doors, drawer fronts, and hardware are re-installed.
Finally, the new cabinet handles and drawer pulls are added to complete the transformation.
=> Read more: How To Choose The Kitchen Handles and Knobs For Custom Cabinets
Refacing is a solution much more cost-effective than replacing the entire cabinet set. make Refacing Cabinets Service an attractive option for those on a budget.
Quick, Save Time, and Convenient
As you know, in a remodel project more than 40% of the time and money will send on cabinetry. But, most homeowners always want their kitchen renovations to be both functional and beautiful, but they don't want to spend a lot of time, money, and effort to reach this goal. And refacing cabinets is a great way to save time and get the job done quickly and conveniently.
Your Kitchen remodeling can be done quickly, efficiently, and affordably with some of the latest kitchen cabinet refacing contractors like us – Guilin Cabinets. Replacing kitchen cabinets can take several weeks to complete. But with our Refacing cabinets service, it will be done within a few days. You won't have to wait weeks to see the results of your project, and you won't have to worry about the mess of replacing cabinets. We give you the opportunity to make the cabinets your own, choosing the exact finishes and hardware you like best.
Less Mess, More Ease
Replacing your kitchen cabinets can be a hard and time consumed task – not only is it time-consuming and expensive, but it can also cause a lot of mess and disruption in your home. Meanwhile, Refacing your cabinets causes less mess and disruption to your home than replacing new kitchen cabinets. Because the Process is much quicker and more affordable, In Addition, refacing your cabinets involves simply replacing the doors and drawers, along with the handles and hinges, to give your cabinets a brand-new look. This is much less labor-intensive than replacing the entire cabinet and it also helps keep the mess and disruption to a minimum. It won't require you to move all of your kitchen items and appliances around, allowing you to finish the project quickly and without much disruption. That is why refacing cabinets is less messy and easier.
Environmentally-Friendly
We all have a responsibility to protect the environment, But How we can do it with our hands? there's no better solution than refacing your kitchen cabinets instead of replacing them with brand-new ones. Not only is refacing cost-effective, but it also helps reduce waste and minimize our environmental impact. As existing cabinets are being reused, fewer resources are used to create new cabinets, thus reducing our carbon footprint. But not only that, Keep in mind that you can have just as much freedom to customize your kitchen's look when you reface your cabinets as you would when you replace them. You can choose from a range of colors, materials, and finishes that can be applied to the existing cabinets to give them a fresh, new look without any limits. It's a simple solution that not only helps the environment but can also save you money, too!
Cons of refacing cabinets:
Limited design options
One of the major cons of refacing cabinets is the limited range of design options. Unlike complete cabinet replacements that come with a wide range of customization options, refacing cabinets only allows you to choose from a limited number of door styles and finishes. This means that you might not be able to get the exact look that you want for your kitchen. In addition, refaced cabinets might not match the rest of your kitchen as well as fully replaced cabinets.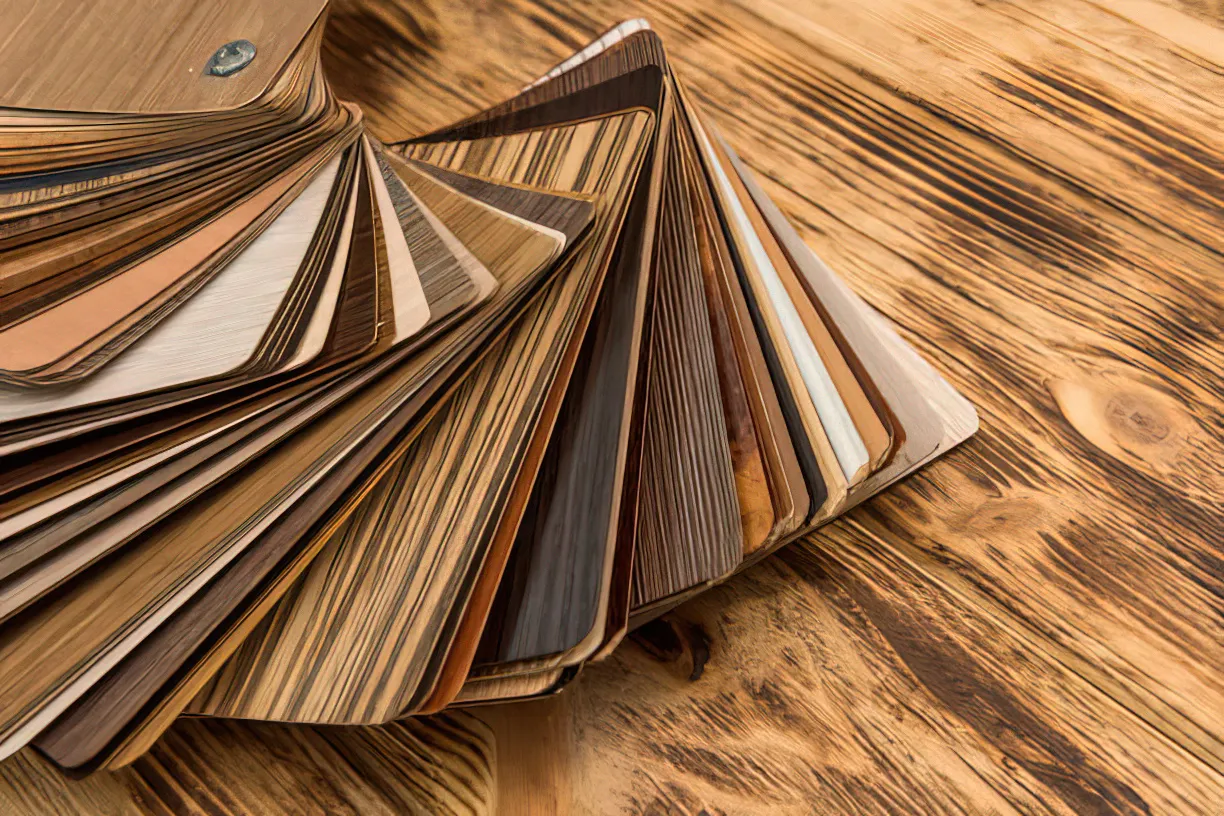 Not suitable for damaged cabinets:
This means that if your cabinets have structural damage, water damage, or mold damage, refacing may not be an option. Refacing involves removing the old doors, drawer fronts, and hardware, and replacing them with new ones to the existing cabinet structure. If the structure of the cabinet is compromised, refacing may not be possible, and you may need to replace the cabinets entirely.