Curate you flooring wisely when it comes to your bathroom, as moisture and water are the worst enemies for most types of flooring. Water damage can lead to costly repairs and health hazards like mold and mildew. When it comes to choosing the best flooring for your bathroom, waterproof options such as porcelain or ceramic tiles, luxury vinyl planks, and sheet vinyl are your best bets. In this blog post, we will discuss the top choices for waterproof bathroom flooring, their pros and cons, and how to make the best decision for your home.
Waterproof Flooring Materials
For your bathroom, it's important to choose a flooring material that can withstand the constant exposure to moisture and water. Here are some of the best waterproof flooring options to consider for your bathroom.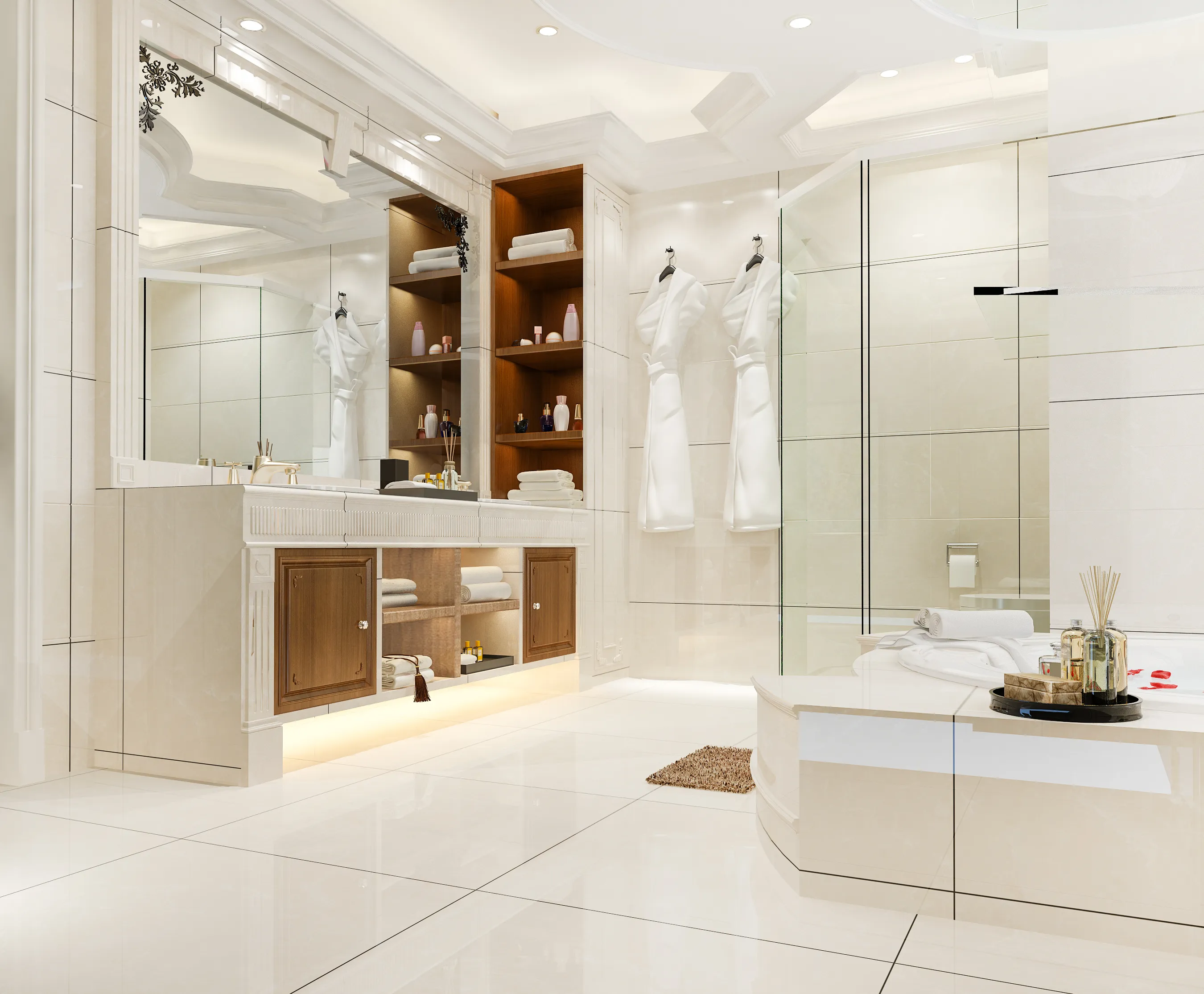 Ceramic and Porcelain Tile
Ceramic and porcelain tiles are popular choices for bathroom flooring due to their water-resistant properties. These tiles are highly durable and can withstand the constant exposure to moisture in your bathroom. Additionally, they come in a wide variety of colors, patterns, and textures, allowing you to achieve the look you desire for your bathroom. However, keep in mind that the grout between the tiles may require periodic sealing to maintain its waterproof properties.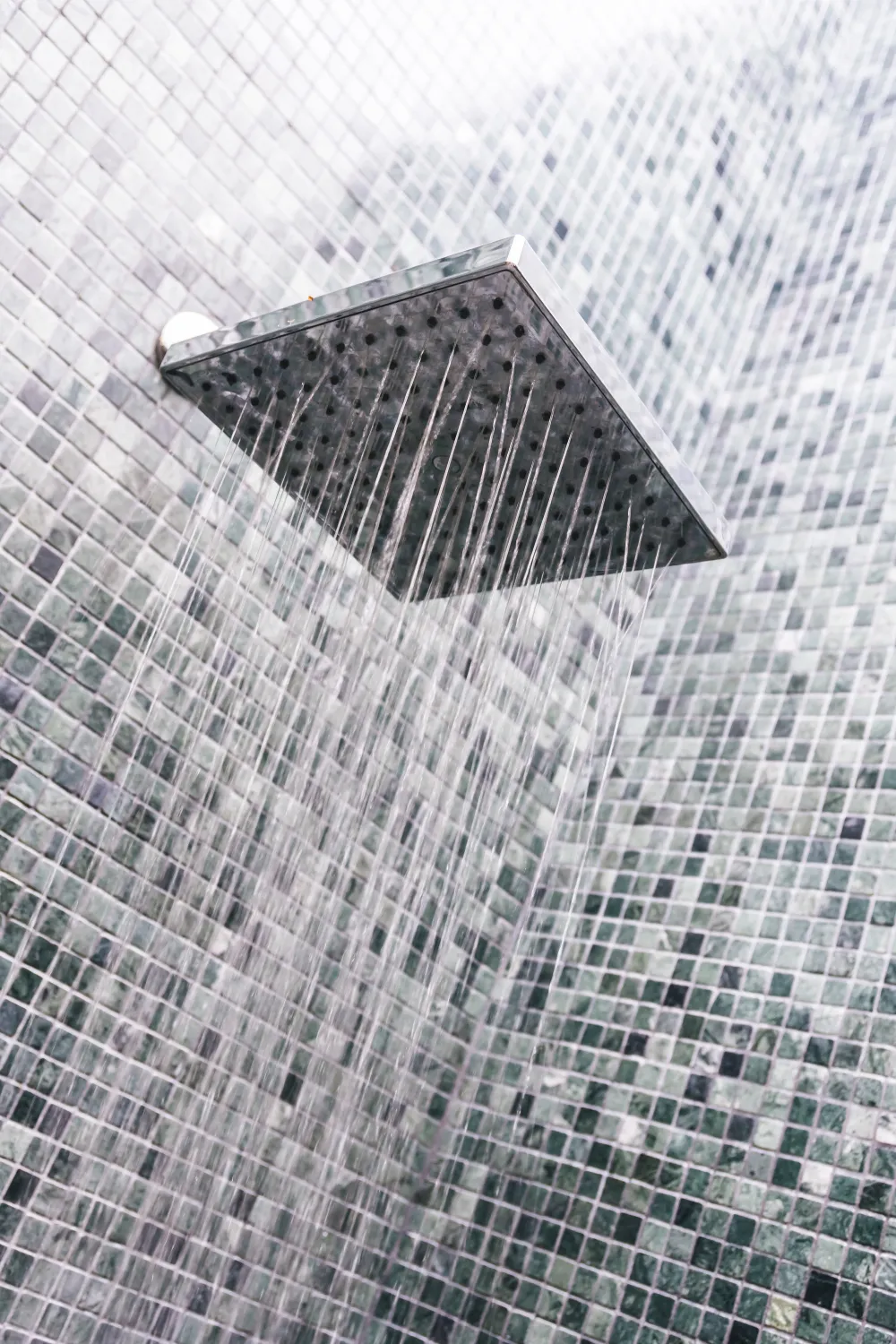 Natural Stone
If you're looking for a luxurious and elegant option for your bathroom flooring, natural stone is a great choice. Materials such as marble, granite, and slate are not only visually stunning, but also highly durable and water-resistant. However, it's important to note that natural stone can be more prone to stains and may require regular sealing to maintain its waterproof properties.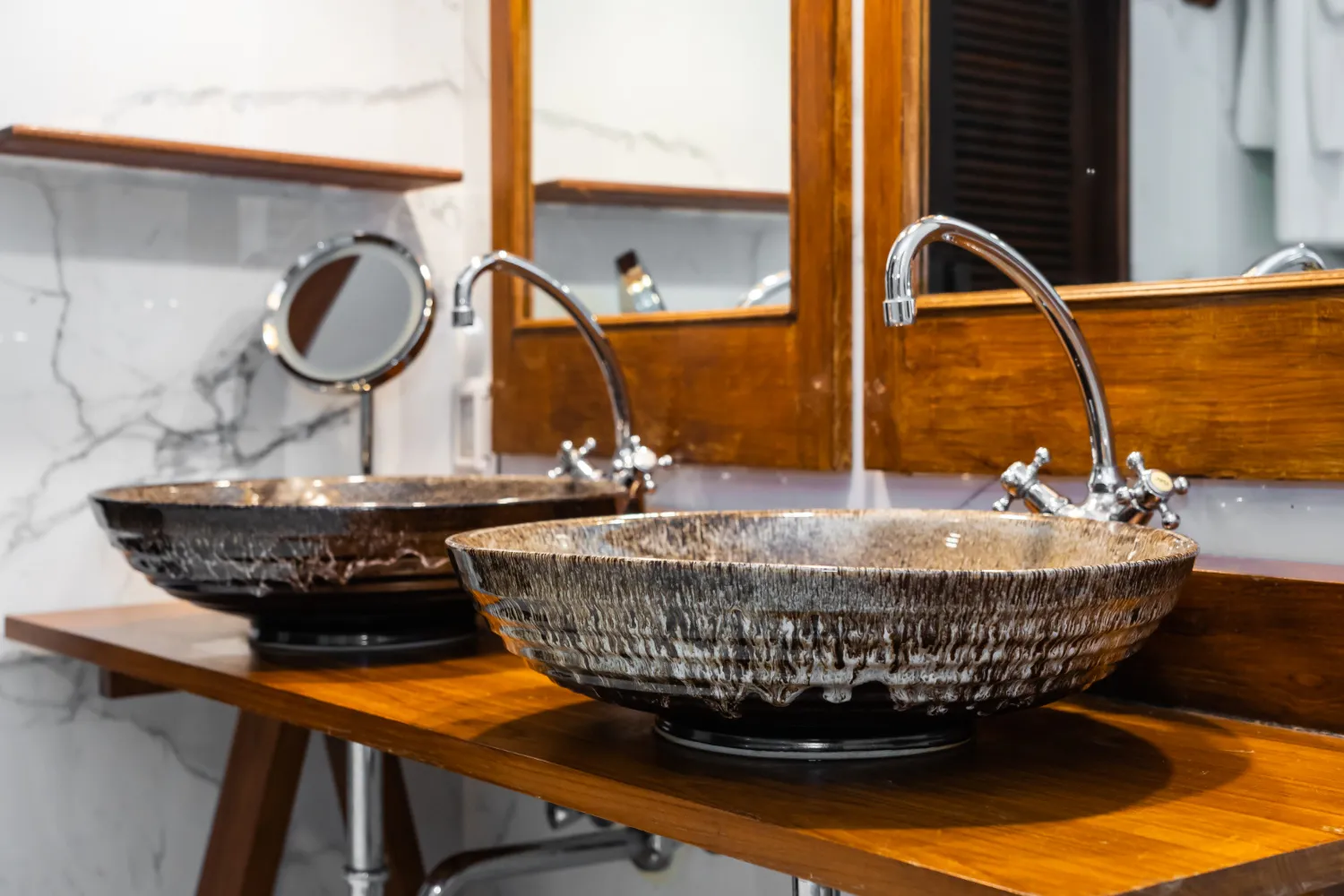 Luxury Vinyl
Luxury vinyl flooring has become increasingly popular for bathrooms due to its waterproof properties and easy installation. It is available in a wide range of styles, including designs that mimic the look of natural materials such as wood and stone. One of the biggest advantages of luxury vinyl is its ability to resist moisture and water, making it an excellent choice for your bathroom.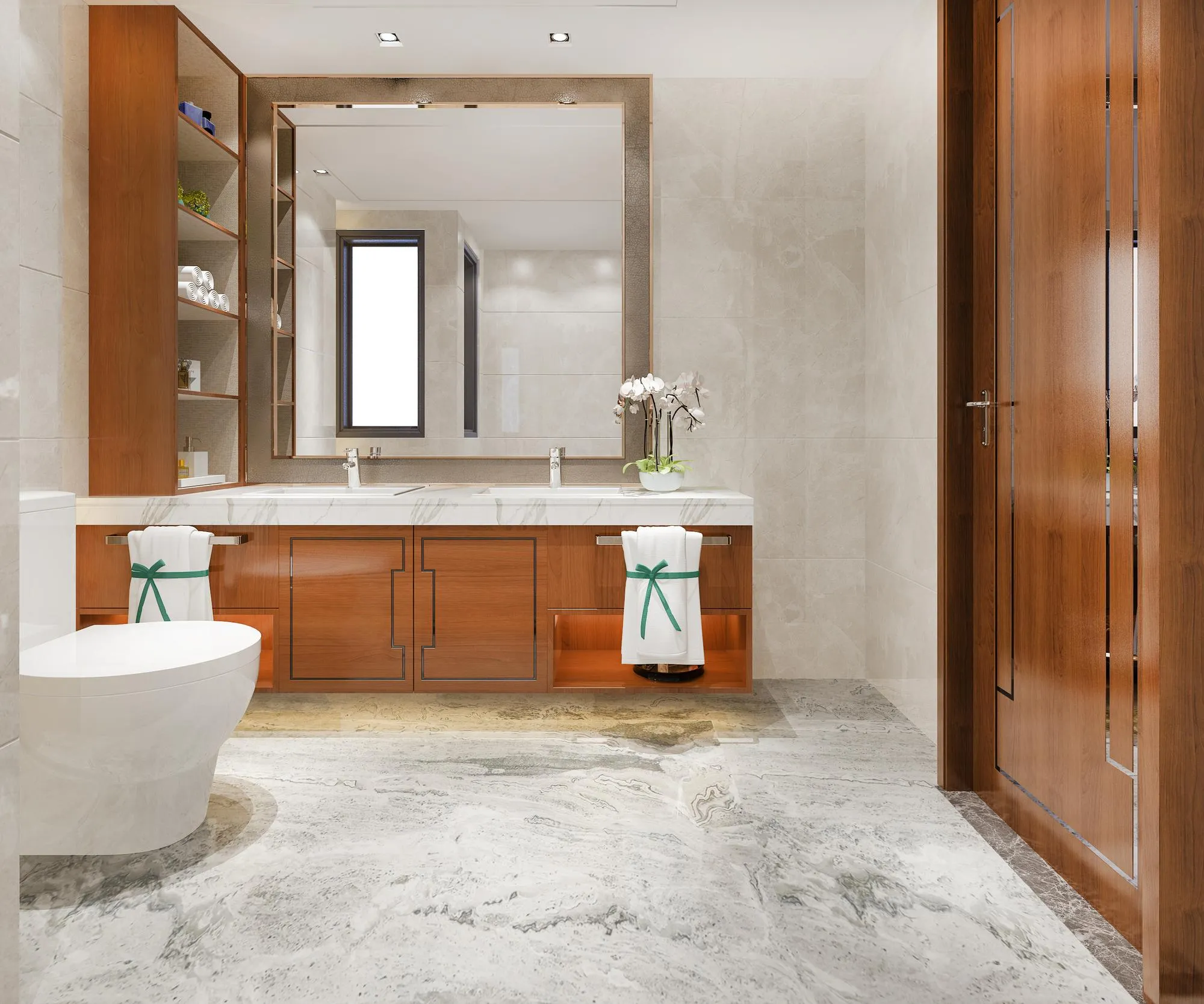 Concrete
Concrete that has been properly sealed is quite water resistant. New ways of coloring and texturizing concrete have helped it gain favor for use in Bathroom spaces, where it had previously been used only for utilitarian purposes.