Clearly, you want to make sure you're making the right choice when it comes to laminates for your kitchen cabinets. With so many options available, it can be overwhelming to understand the differences between them. This quick overview will help you grasp the essentials of laminates and their importance in your kitchen decor.
What is Laminates?
laminates are a type of material that is commonly used to cover the surfaces. They are made by pressing together layers of paper and plastic resin. This creates a durable and versatile material that comes in a variety of colors and patterns. Laminates are known for their low maintenance and durability, making them a popular choice for kitchen cabinets.
Types Of Laminate For Kitchen Cabinets
Matte-Finish Laminates
If you want your kitchen to look modern and chic, matte-finish laminates are a great option. The matte surface provided by these laminates is not only aesthetically pleasing but also functional in a number of ways. They are built to withstand everyday use on kitchen cabinets and other woodworking projects because to their resistance to dust and scratches.
Because of its superior features, laminates with a matte finish have exploded in popularity as a material for kitchen countertops. They're a popular option for kitchen features like bar countertops and islands. Their popularity stems from the fact that they are resistant to wear and tear even in heavily used locations. Because of this, they are a great option for homes where the kitchen is the focal point of everyday life.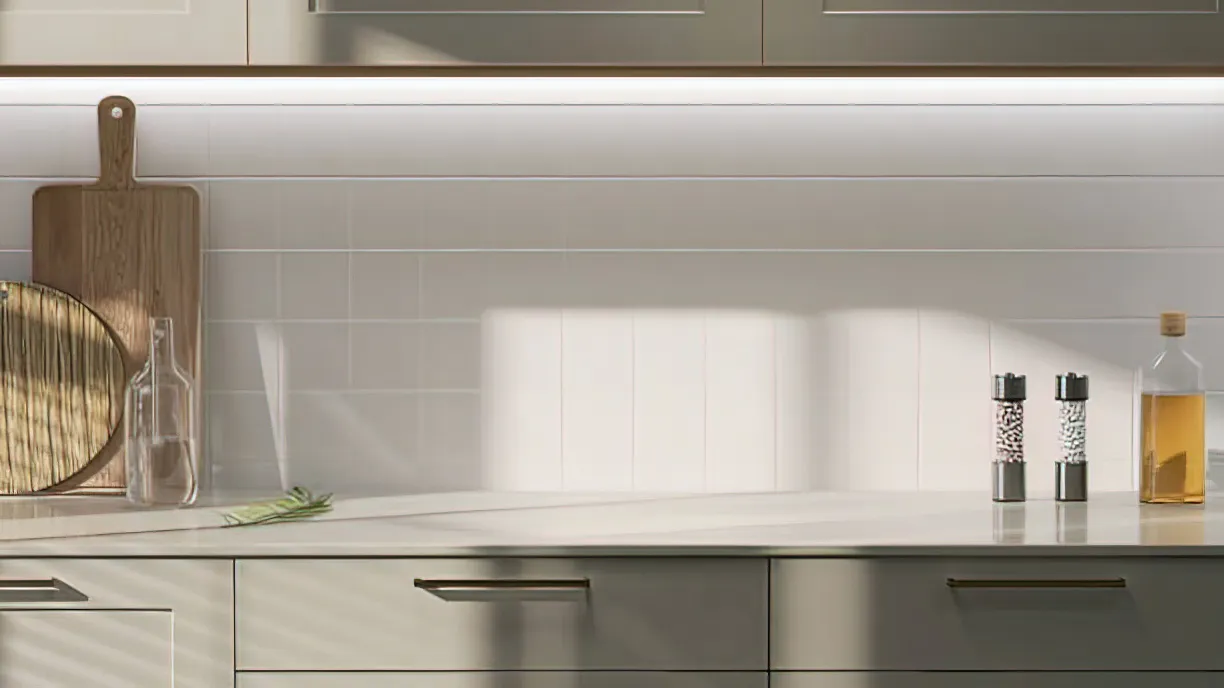 Gloss Finish Laminates
If you're looking to improve the visual appeal of your kitchen, glossy laminates are a great option. These laminates include reflecting surfaces that provide a mirror-like effect, instantly making your kitchen look more sophisticated. Gloss finish laminates are ideal if you want to highlight your kitchen cabinets without overwhelming the room.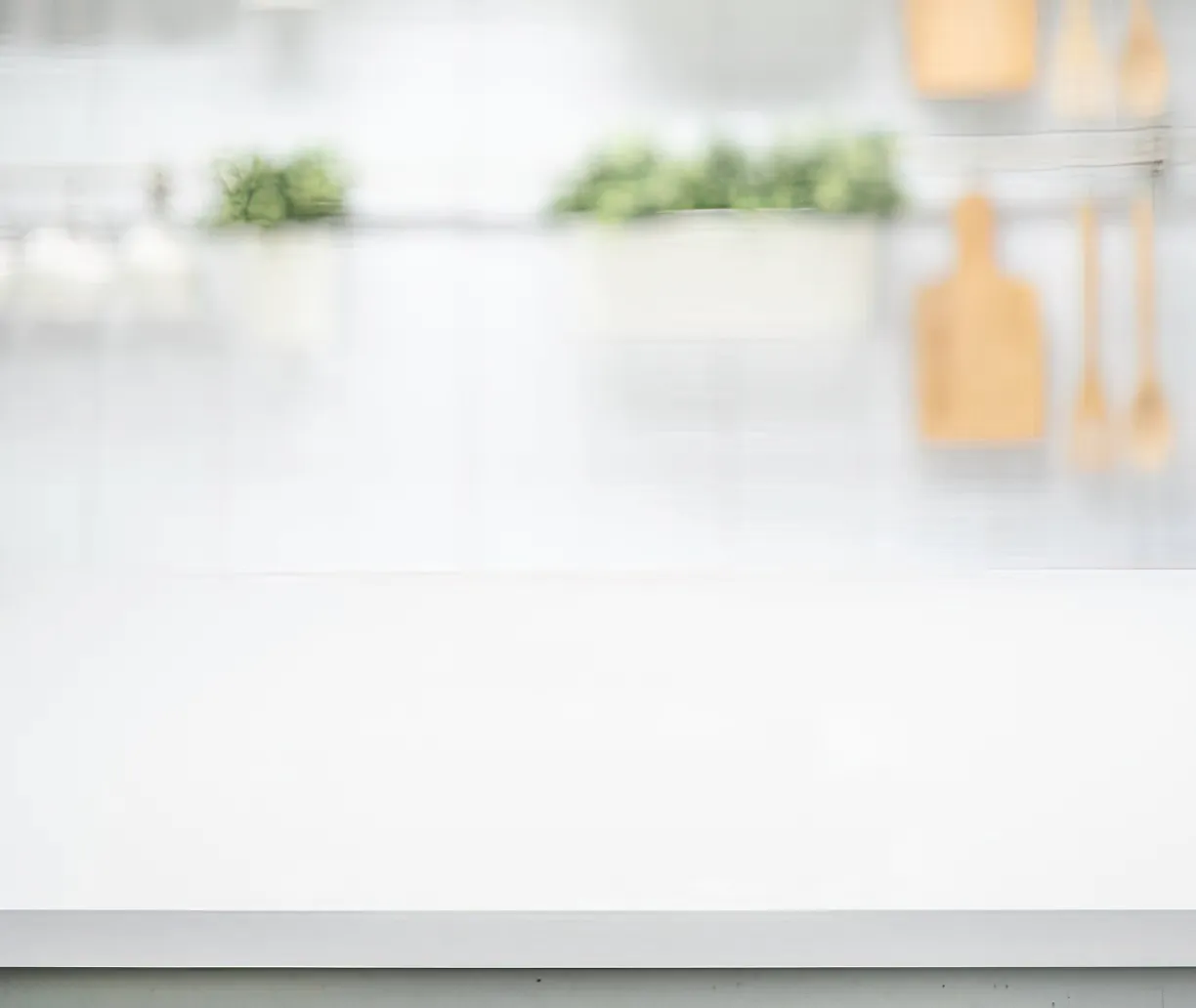 Textured Laminates
Textured laminates offer a unique opportunity to bring the beauty of natural surfaces into your kitchen. Whether you opt for a wood-textured laminate or another texture that suits your taste, you'll enjoy the timeless appeal, durability, and elegance that these laminates provide. Just be prepared for some maintenance in the form of regular cleaning to keep your textured laminates looking as stunning as ever.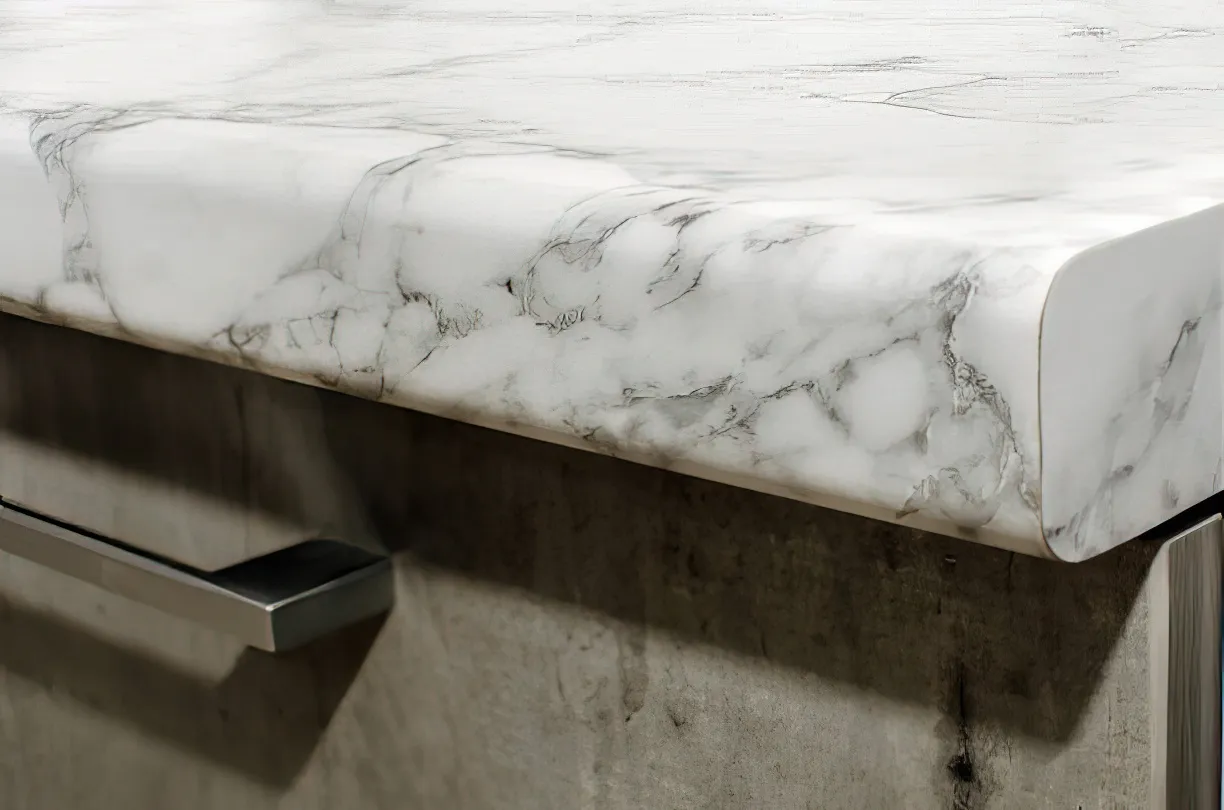 Metallic Laminates
These laminates' metallic sheen lends the kitchen a more contemporary air. These laminates are suitable for usage in contemporary and modern dwellings. Metal lamination comes in a wide variety of finishes, from brushed steel and stainless to gold, silver, and copper. These laminates come at a hefty price tag. But when utilized properly, they add a wonderful depth of flavor to any dish. Due to the sharpness of their edges, metallic laminates require special handling and installation procedures in the kitchen. These laminates can withstand high temperatures and are therefore safe to use in the kitchen.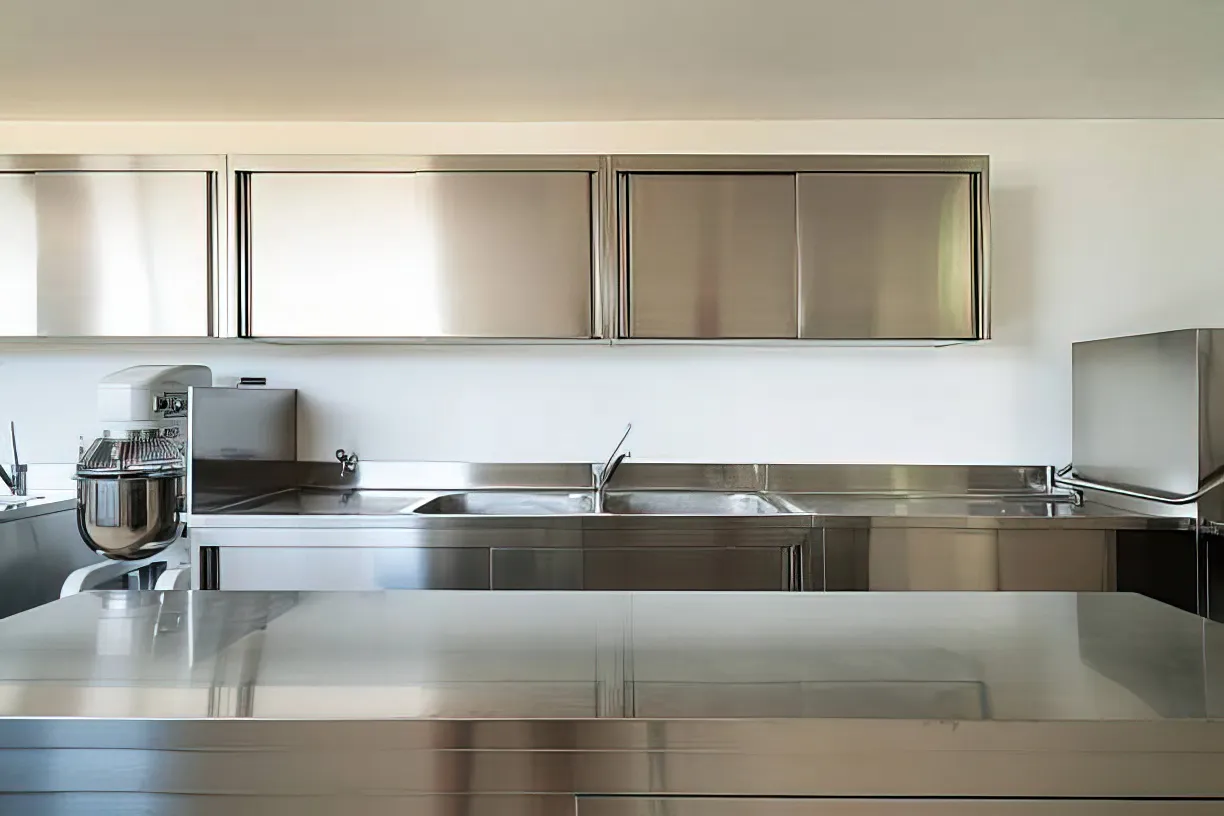 Antibacterial Laminates
These laminates create a clean and safe space for food preparation. They're made with special ingredients that prevent the spread of harmful bacteria, mold, and insects. They are harmless and safe to use in homes because to the antibacterial coating. The demand for such laminates rises as a result of their superior properties. Now, you may find antibacterial laminates in locations like hospitals, clinics, day spas, and even restaurants.
Acrylic-Finish Laminates
The high-buff acrylic finish used on kitchen cabinets is non-toxic and gives the cabinets a reasonably smooth appearance. A comparison to varnish can be made with this laminate. Thin layers of plain paper and plastic resin are often pressed together at extremely high pressure to create this material, which comes in a wide variety of colors.
Decorative Laminates
These laminates are produced utilizing cutting-edge production techniques and premium paper and resin. This makes them resistant to scratches and stains. In terms of design, texture, and finishing, these laminates are superior. These laminates are frequently used for kitchen cupboards, worktops, and entryways. They include a wide variety of possibilities and may be altered easily. They're long lasting and affordable.
Fire Retardant Laminates
For additional safety and fire resistance consider fire retardant laminates for the kitchen cabinets. Since these are treated with special chemicals, in case of a fire these laminates minimize smoke emissions, and do not release toxic smoke and there is a delay in the rise in temperature of the laminate.
Using fire retardant laminates for kitchen cabinets is a safety measure. These laminates are specially treated with chemicals to make them more fire-resistant. In the event of a fire, they produce less smoke, don't release harmful fumes, and take longer to get hot, which gives you extra time to deal with the situation or get to safety. This can help protect your home and your well-being in case of a kitchen fire.
FAQ – About Laminates for Kitchen Cabinets
How do I choose the right type of laminate for my kitchen cabinets?
Consider the overall design style of your kitchen, your personal preferences, and the existing color scheme when choosing a laminate. If you want a modern and sleek look, high-gloss laminates are a great choice, while woodgrain laminates are perfect for a more traditional feel.
Can laminates for kitchen cabinets be easily replaced?
Yes, laminates can be easily replaced if you want to update the look of your kitchen cabinets. This is one of the advantages of using laminates, as they allow for flexibility and creativity in kitchen design.
What are the benefits of using laminates for kitchen cabinets?
Laminates are durable, easy to clean, and resistant to moisture, making them ideal for use in the kitchen. They are also available in a wide range of designs, allowing for endless customization options.