Are you planning for your next kitchen remodel and seeking the perfect finishing touch? You can give a try to the beauty and durability of wood veneer. This underrated yet versatile material can transform any kitchen space into a warm and inviting oasis. From sustainability to affordability, the benefits of wood veneer are plenty and impactful.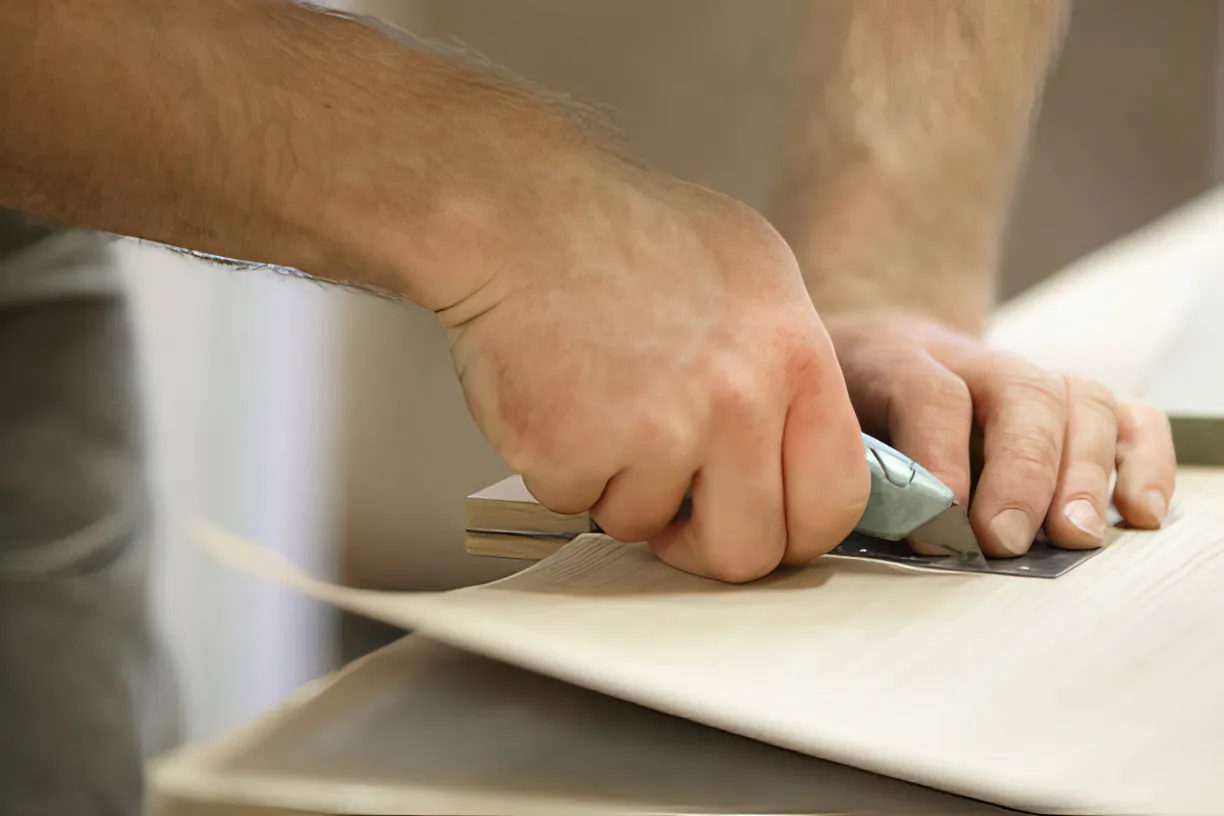 In this post, we'll explore the top 7 points why wood veneer is good for your kitchen remodel and how it can elevate your home to a new level of sophistication. So, sit back and grab a cup of coffee as we dive into this exciting and transformative world of wood veneer.
Natural Beauty Uniqueness
Wood veneer sheets are made from natural wood, which means they showcase the beauty of real wood. The colors and textures of different species of wood are unique, each sheet of veneer is one-of-a-kind and original because no two-grain patterns of any two trees are exactly alike. By choosing wood veneer, you can rest assured that your kitchen will boast a distinct and stunning look.
=> Related Article: Wood Veneer Cabinets: Pros and Cons to Consider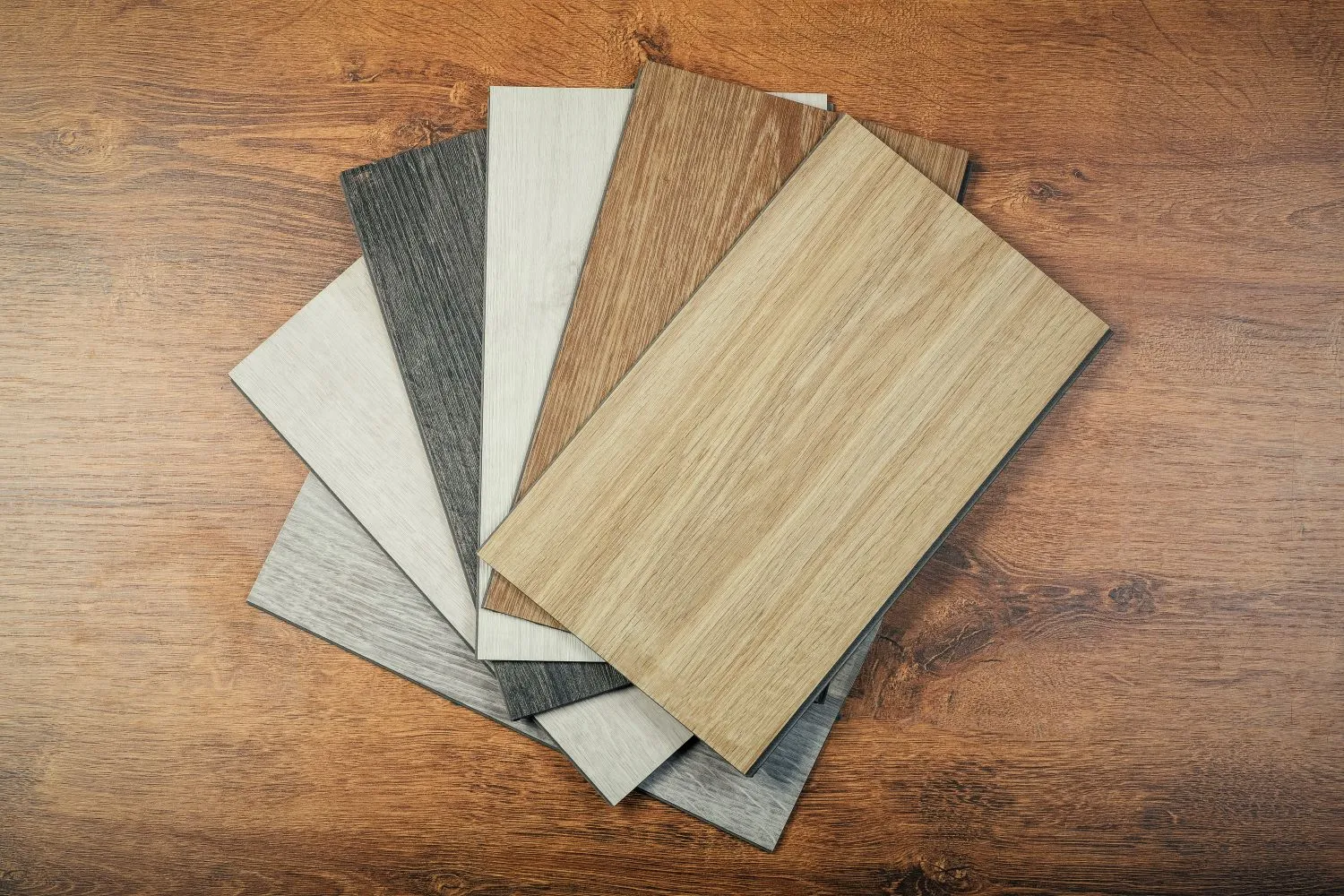 Variety Refinishing Options
Another reason for why wood veneer is a popular option for kitchen remodeling is it has a variety of refinishing options. It can be painted or stained like solid wood. In fact, latex paint is a quick-drying and excellent choice for kitchens. If you intend to stain or paint the veneer, it's crucial to check its condition after the stripping process. In some cases, the good quality veneer can be stained to bring out the natural beauty of the grain. With its refinishing options, you can easily customize its look to suit your style and preference.
=> Related Service: Refacing Cabinets Services | Breathe New Life into Cabinets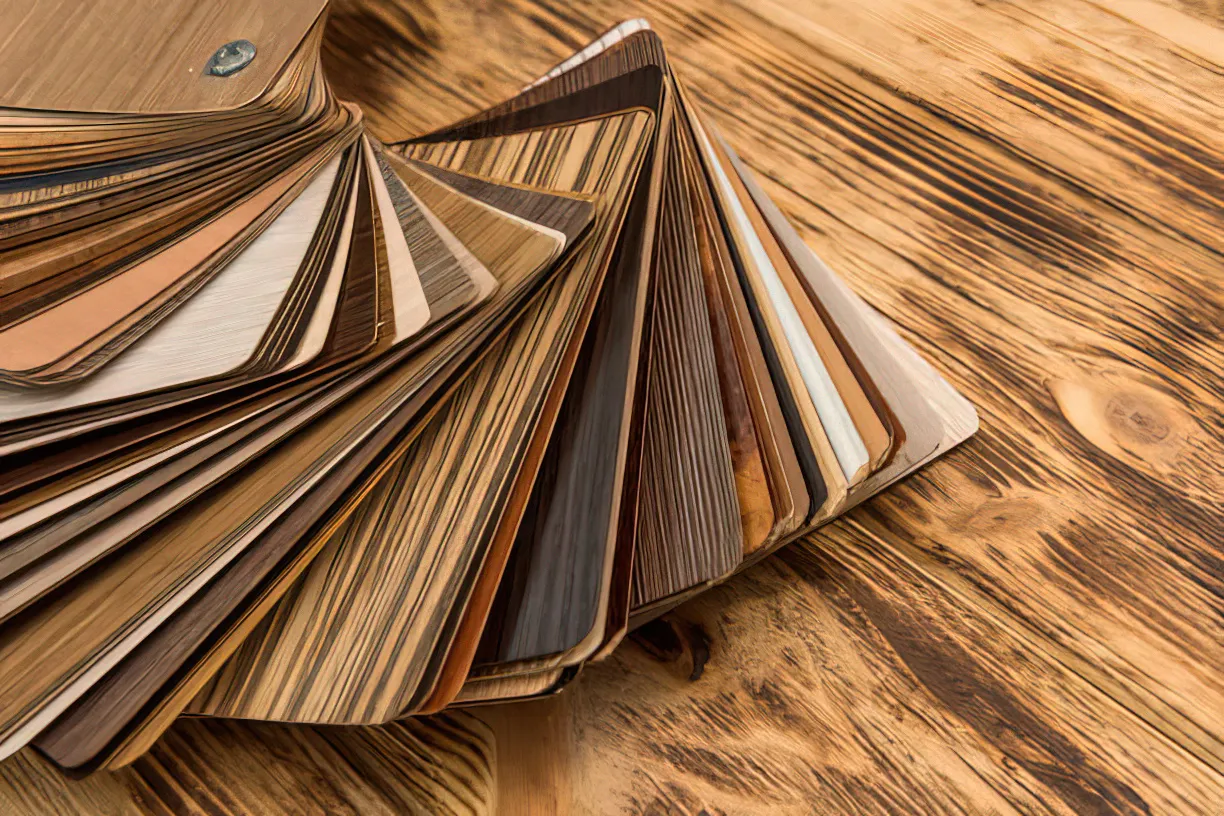 Flexibility in Kitchen Remodel Design
As you know, each sheet of wood veneer is unique, just like the tree it comes from. Wood logs have different layers, and each one has its own distinct pattern and texture. This uniqueness provides limitless design possibilities that will give your kitchen a distinctive and exclusive look. Wood veneers can be customized with polish or varnish to change the shade from light to dark, making it much easier to achieve the desired color for your kitchen cabinets or countertops.
=> Related Service: Full Kitchen Remodel Service in California | Guilin Cabinets
Moreover, wood veneers can be used for both edge and surface finishes with uniformity, giving your kitchen a timeless appearance. Compared to laminates, wood veneers are known for their versatility and natural look that can only be found in real wood.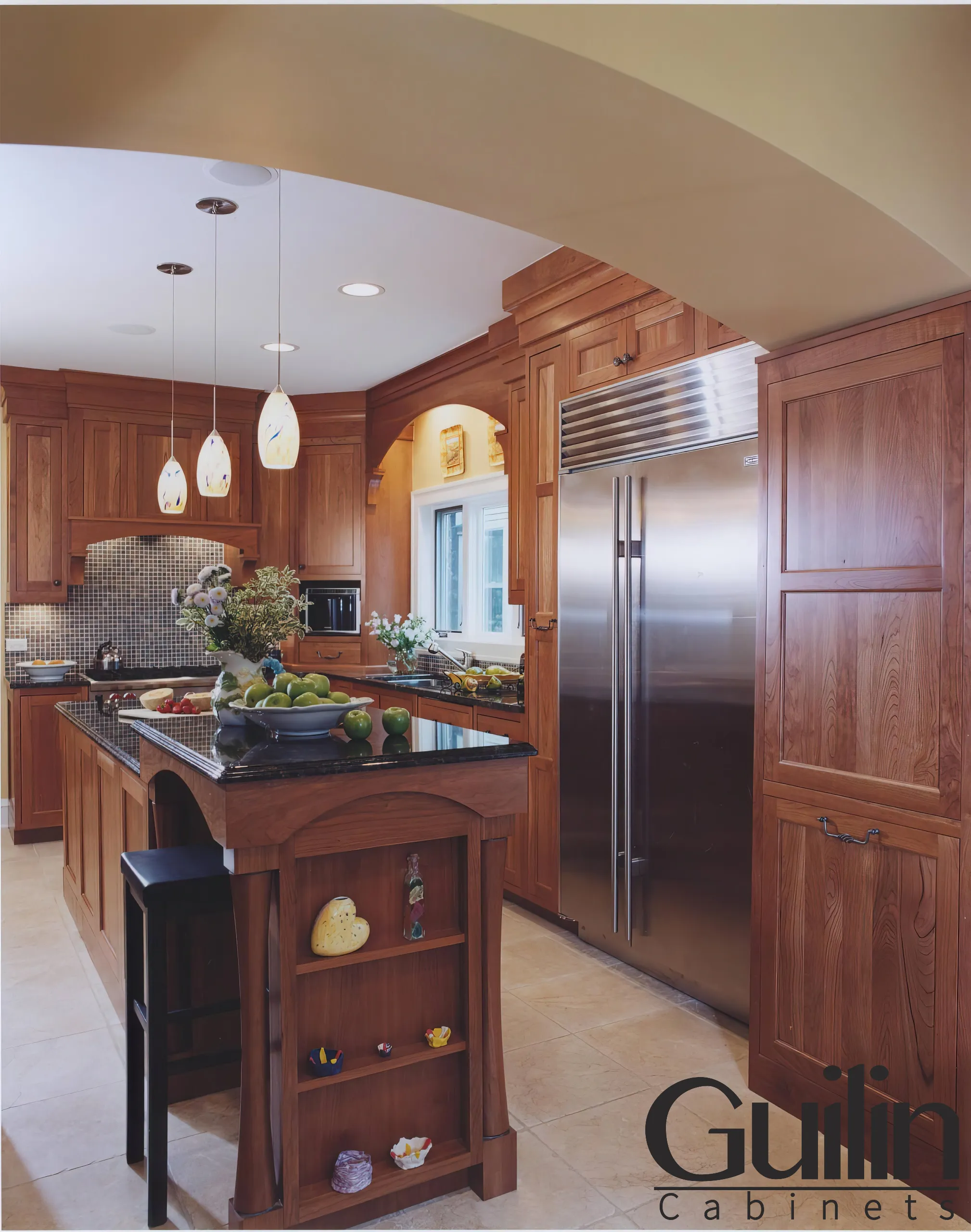 Good in Strength and Durability
Wood veneers not only enhance the aesthetics of your kitchen but also offer practical benefits such as increased strength and durability for the core layer of your cabinets. In fact, most kitchen cabinets are made of engineered wood like particleboard, MDF, and HDF are often weaker than natural solid wood, which can lead to damage and reduced lifespan. However, by using wood veneer sheets, you can reinforce these materials and protect them against water damage, warping, and fragmentation. This will not only extend your cabinet kitchen lifespan but also save you from costly repairs in the future.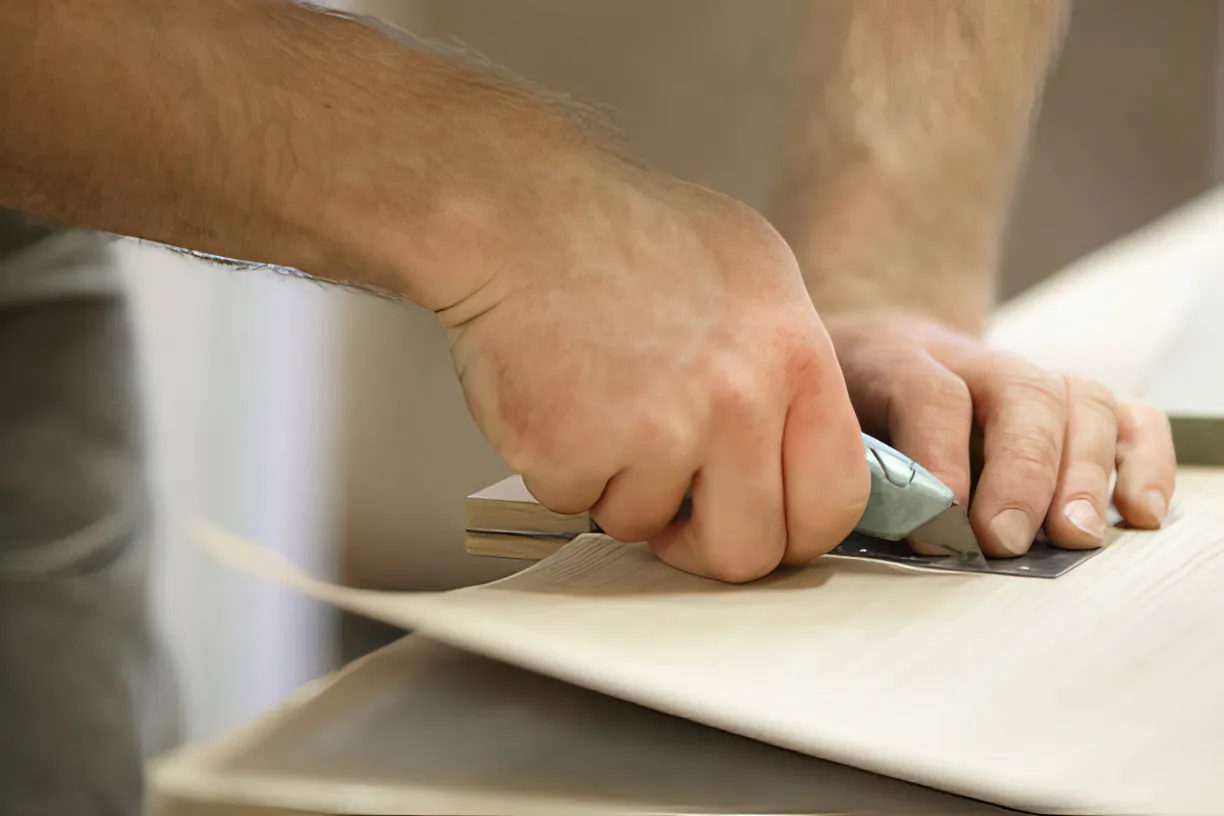 Non-Toxic and Safe For Your Family
Wood veneers are also safe for you and your family. Non-toxic wood veneers are made from natural materials that are generally non-toxic, ensuring that your kitchen space remains healthy and eco-friendly.
To apply wood veneer to your kitchen cabinet surfaces, you need to use non-toxic adhesives that are available in the market. These adhesives allow you to bond the wood veneer to your chosen substrate without the worry of toxic chemicals harming your family's health.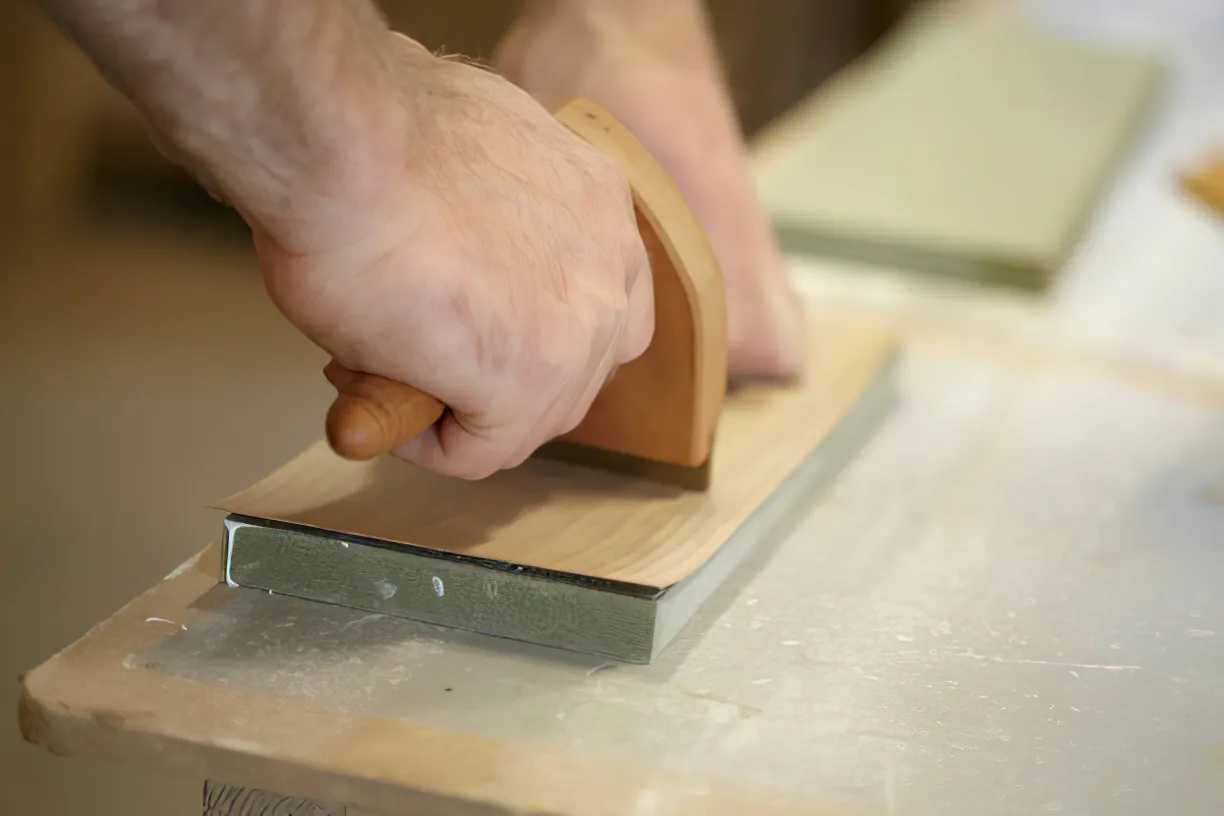 Recyclable and Eco Friendly
Unlike other types of engineered wood that use harsh chemicals and are not recyclable, wood veneers are recyclable. This means that they can be reused as wood waste, and the product obtained after recycling is equally as useful. Additionally, wood veneers are made from non-toxic adhesives, making them safe to use.
=> Read more: 10 Common Cabinet Materials: How To Choose Right!
Another advantage of wood veneers is that they are made using only a thin layer of wood, unlike hard solid wood furniture which requires whole logs. This makes wood veneers an optimal choice for minimizing the amount of wood needed and promoting the optimum usage of scarce tree species. This makes them an ideal choice for your eco-friendly kitchen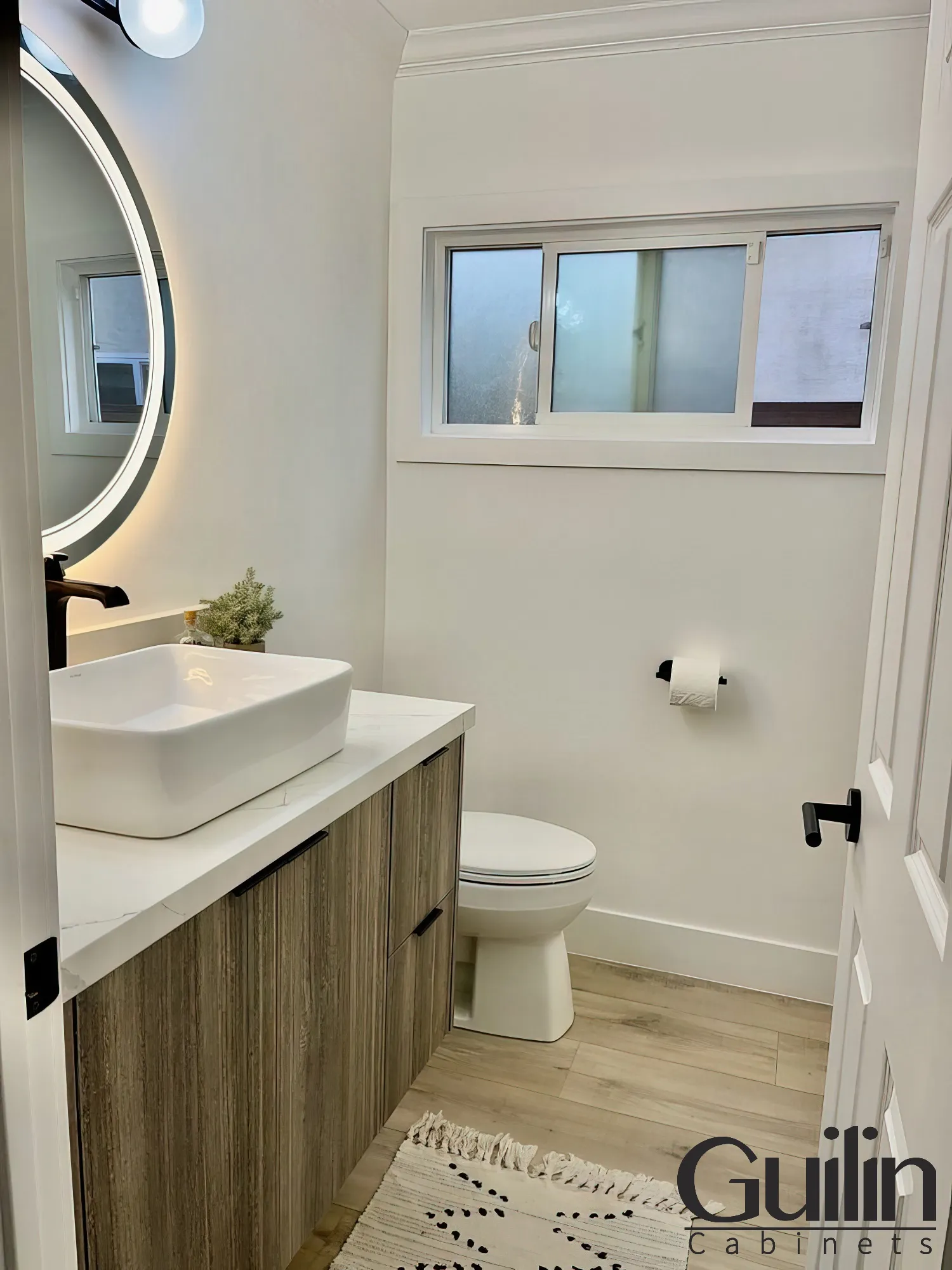 Save Your Money
Are you thinking of remodeling your kitchen but worrying about the cost of hard solid wood? Don't worry, wood veneers can offer you the same look and finish as hard solid wood at an affordable price. Not only do wood veneers replicate real wood beautifully, but they are also resistant to shrinking and warping. This means you can enjoy the benefits of hard solid wood without worrying about any issues that may arise with the real thing.
In addition to their durability, wood veneers are also sustainable and can ensure that your remodeling project is not only cost-effective but environmentally friendly too.