Most people don't make enough use of their garages. When garages are cluttered and disorganized, homeowners are less likely to use them as functional living space and more likely to use them as just another place to store things. With some ingenuity and some inexpensive storage solutions, however, your garage may serve as a number of other purposes than parking your vehicle and collecting dust.
Garage Cabinetry Options: An Overview
Garage cabinetry options encompass a wide range of choices, each catering to specific needs. Whether you're a DIY enthusiast, a sports equipment collector, or simply in need of extra storage space, there's a garage cabinetry solution for you.
Garage cabinetry can be customized to fit any space, and can be tailored to fit specific needs like overhead storage for bikes and other items. Additionally, custom garage cabinetry can help save time and energy by organizing items in a neat and orderly fashion.
Traditional
Wooden Cabinets
Traditional wooden cabinets are a classic choice that brings a touch of elegance to your garage. Crafted from sturdy materials, these cabinets offer durability and a timeless appearance. They are ideal for homeowners seeking a rustic or traditional look in their garages. Not only do wooden cabinets bring a classic look, they also provide a long-lasting solution to storage needs. Unlike metal cabinets, wooden cabinets won't corrode or rust, and they are much more resistant to scratches and dents. They also provide a natural insulation, helping to keep the garage cool in the summer and warm in the winter.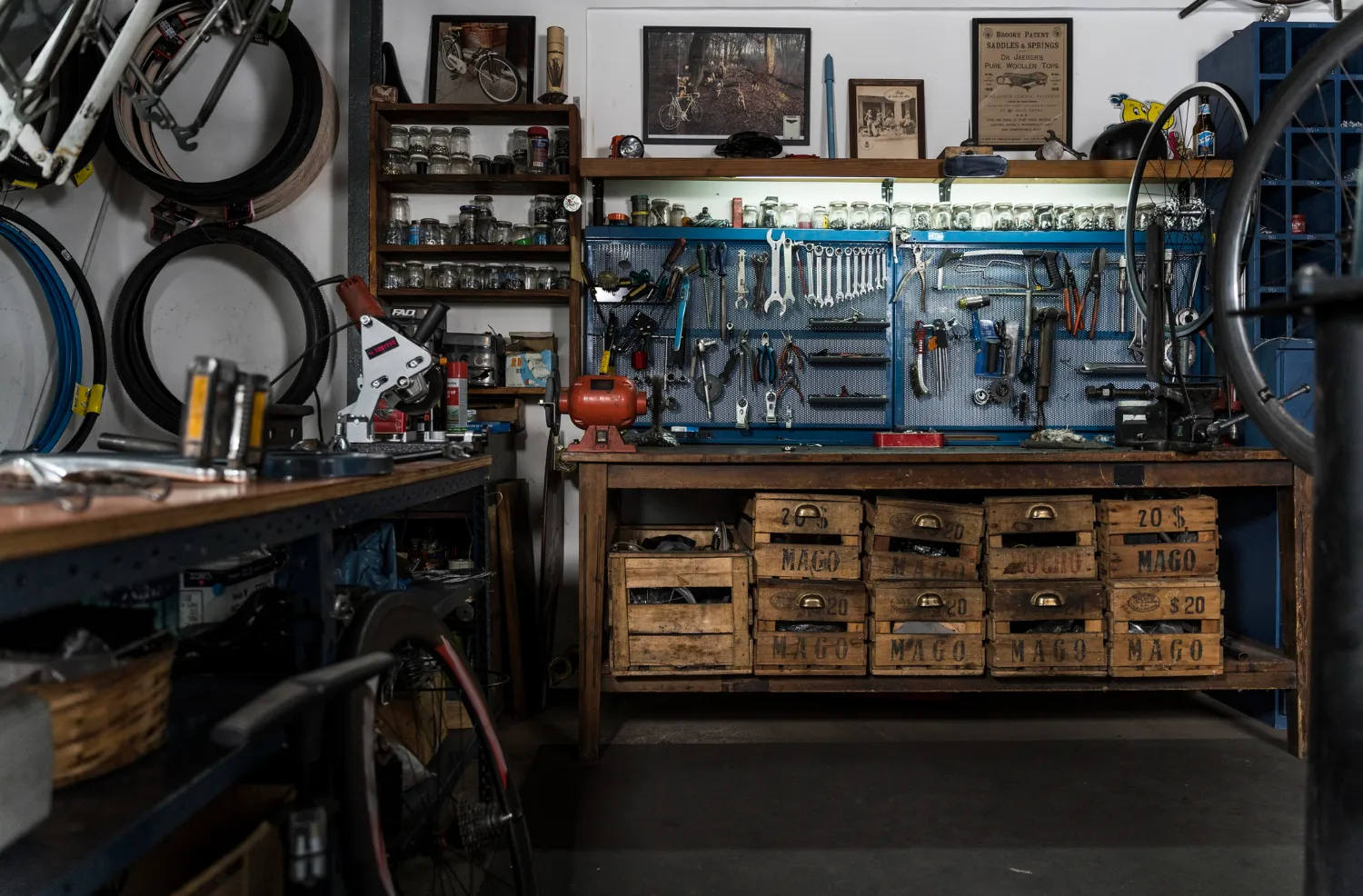 Metal
Garage Cabinets
Metal garage cabinets are all about durability and a sleek, modern appearance. They are resistant to moisture, pests, and fire, making them a suitable choice for garages that need to withstand harsh conditions. These cabinets are often favored by those looking for a contemporary aesthetic. They offer the perfect storage solution for any garage, as they are strong and sturdy, yet also come in a variety of attractive colors and styles. They also come with locking mechanisms, making them more secure than other types of cabinets.
Modular
Garage Shelving
Modular garage shelving provides flexibility in design and arrangement. These units consist of adjustable shelves and bins, allowing you to customize the storage space according to your needs. They are perfect for garage owners who frequently rearrange their tools and equipment. Additionally, modular shelving units are easy to assemble and dismantle, so you can easily change the configuration of your storage space whenever needed. Their versatility makes them ideal for garages where the tools and equipment are regularly rearranged.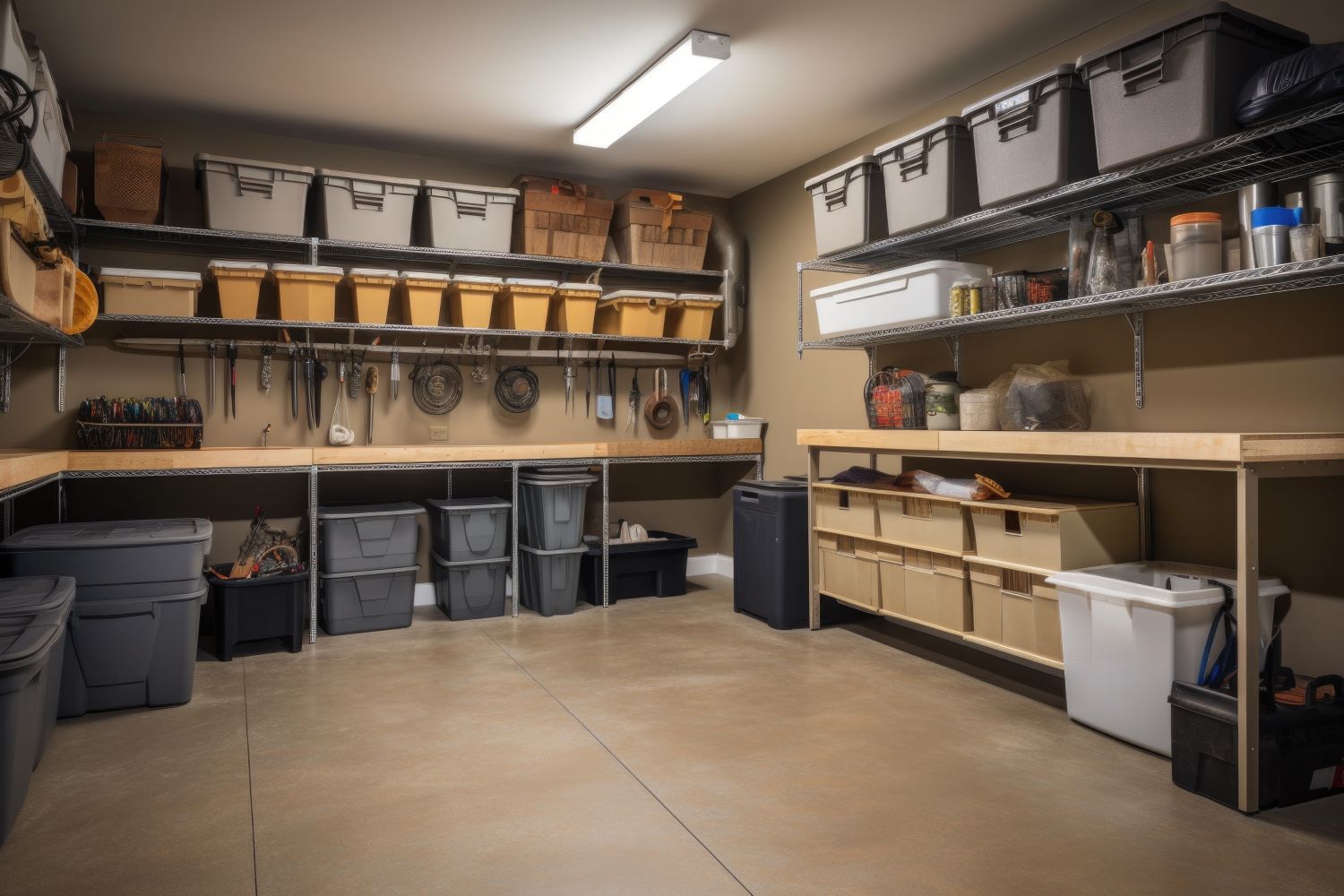 Overhead
Garage Storage
Overhead garage storage utilizes the often-neglected space near the ceiling. It's a brilliant solution for keeping seasonal items, such as holiday decorations and camping gear, out of the way. This option maximizes your garage's vertical space. This storage solution also provides easy access to items that are not used on a regular basis, as they can be quickly and easily retrieved when needed. With overhead garage storage, you can free up a lot of floor space, which can be used for other purposes.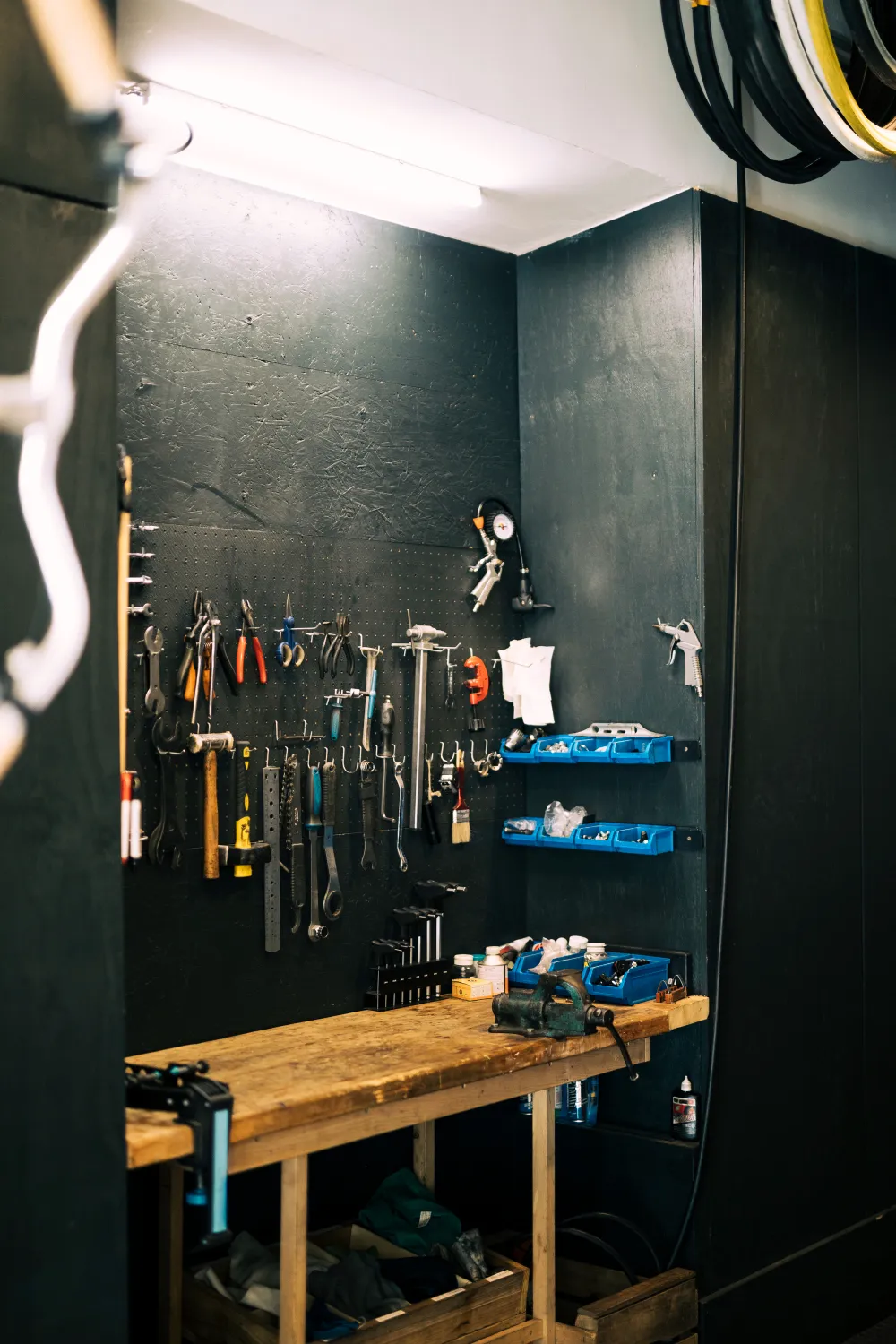 Garage Wall Systems
Garage wall systems are an efficient way to organize your tools. They typically consist of wall-mounted panels with various hooks, brackets, and bins that can be rearranged as needed. This setup keeps your tools easily accessible and well-organized. With such a system, you can easily find the tool you need without having to rummage through a cluttered box of tools. Plus, your tools will be more protected from dust and moisture, increasing their lifetime.