If you're looking to buy or sell a home, one of the key features that buyers consider is the number of bathrooms. Real estate listings usually provide details about the number of bathrooms, and one type you might come across is a three-quarter bathroom. In simple terms, a three-quarter bathroom typically includes a toilet, sink, and shower, but not a bathtub. This information comes from our friends over at Guilin Cabinets, and understanding the various bathroom types can help you in your next home search. Keep reading to learn more about the features and benefits of three-quarter bathrooms!
=> Related Article: Types of Popular Bathrooms For Your Home
How to Know My Bath is 3/4 Bath or Not?
Firstly, count the number of water-bearing features in the bathroom. These include the sink, toilet, tub, and shower. Each of these features counts as one-quarter of a bathroom. A bathroom that has all four features – sink, toilet, tub, and shower – is classified as a full bath. And the Bath has 3 features – sink, toilet, and shower – is classified as a 3/4 bath.
=> Related Article: Top Bathroom Design Trend in 2023
However, if a bathroom has a sink, toilet, and tub only, and no shower, it could still be considered a three-quarter bath. It's important to note that not all realtors or real-estate listings describe bathroom terms in the same way. Therefore, it is recommended to confirm the specifics of each bathroom with the agent or seller to be completely sure.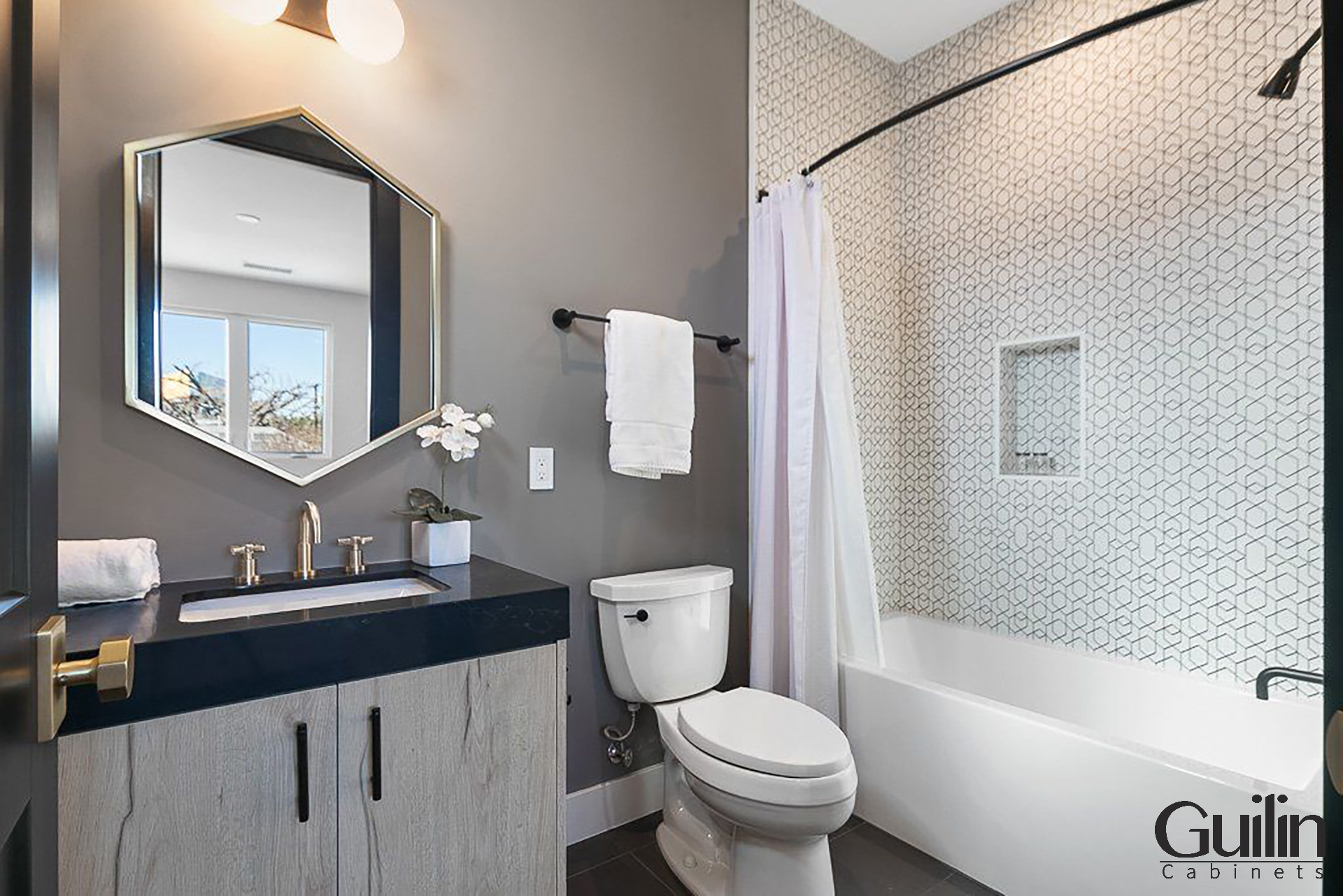 5 Benefits of Three-Quarter Bathrooms
Three-quarter bathrooms are smaller and more compact than full bathrooms, which means they take up less space and are easier to clean. They're also more cost-effective to install since they require less plumbing and materials. Additionally, a three-quarter bathroom can be a great addition to a home with older or mobility-impaired residents, as the shower is often easier to access than a bathtub.
=> Related Service: Bathroom Remodeling Company In Southern California
Saving Space
One of the best things about a three-quarter or 3/4 bath is that it can be installed in a smaller room, such as a closet or under the stairs. This makes it an excellent option for those living in apartments or small homes where space is at a premium. And because it's smaller than a full-sized bathroom, it's also easier to clean and maintain, which is perfect for busy homeowners who don't have a lot of time to spend cleaning.
If you're a homeowner with limited space, then a three-quarter bathroom is the perfect solution for you! It offers all the necessary amenities. Whether you're planning a home renovation or just looking to add a new bathroom to your space, the space-saving benefits of a three-quarter or 3/4 bath should be on your list of considerations.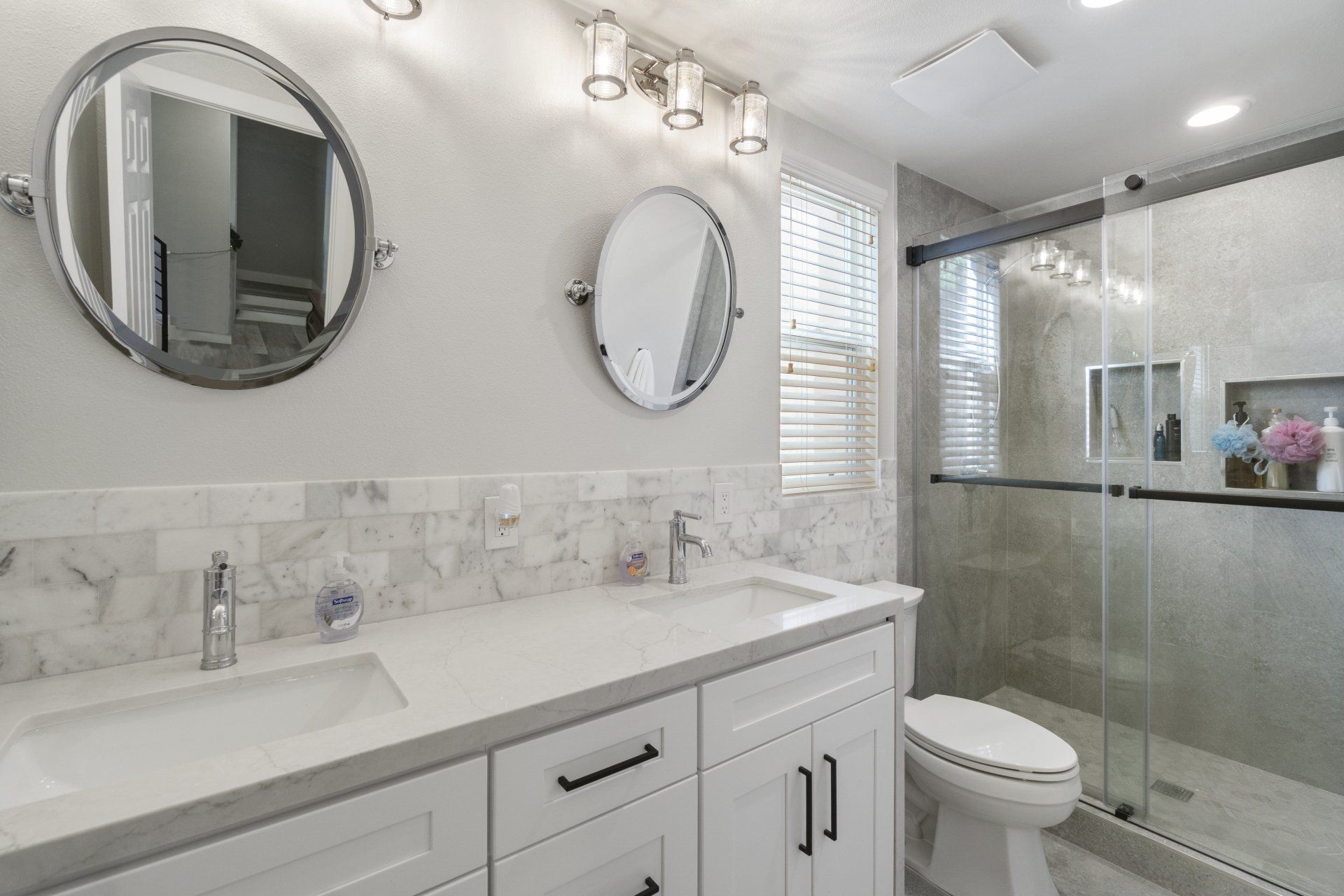 Increased Functionality
A 3/4 bathroom is typically equipped with a sink, toilet, shower, and/or bathtub. It's larger in size than a half bathroom, allowing for wider spaces to move around comfortably. The added shower or bathtub feature provides you with the option of washing up or relaxing, depending on what you need. This can be particularly beneficial if you have a busy household, with multiple family members getting ready at the same time.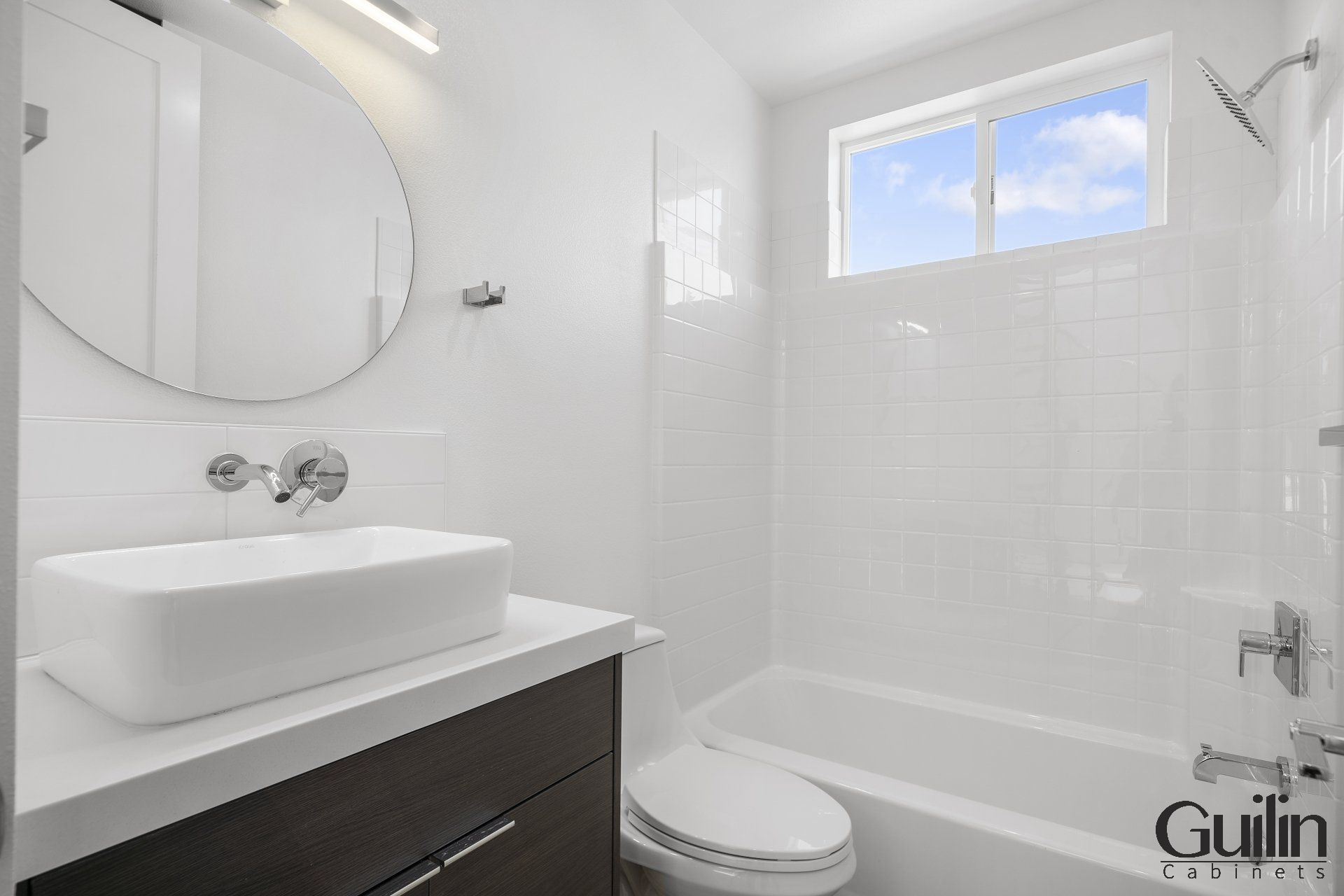 Moreover, if you have guests staying over, a three-quarter bathroom is a definite convenience. They won't have to worry about disturbing other family members while using the bathroom in the morning or evening. Instead, they can utilize the entire bathroom space to prepare for their day or unwind after a long day.
Efficiency and Cost Savings
Three-quarter bathrooms might not be the most common type of bathroom, but they can be an excellent way to save costs and maximize efficiency. By eliminating the need for a bathtub, three-quarter bathrooms not only save on space but also on costs associated with tub installation, maintenance, and replacement.
Additionally, when we compare the water and energy consumption of full and half-bathrooms with three-quarter bathrooms, the results speak for themselves. Three-quarters of bathrooms use far less water and energy than their counterparts, resulting in lower utility bills and environmental impact.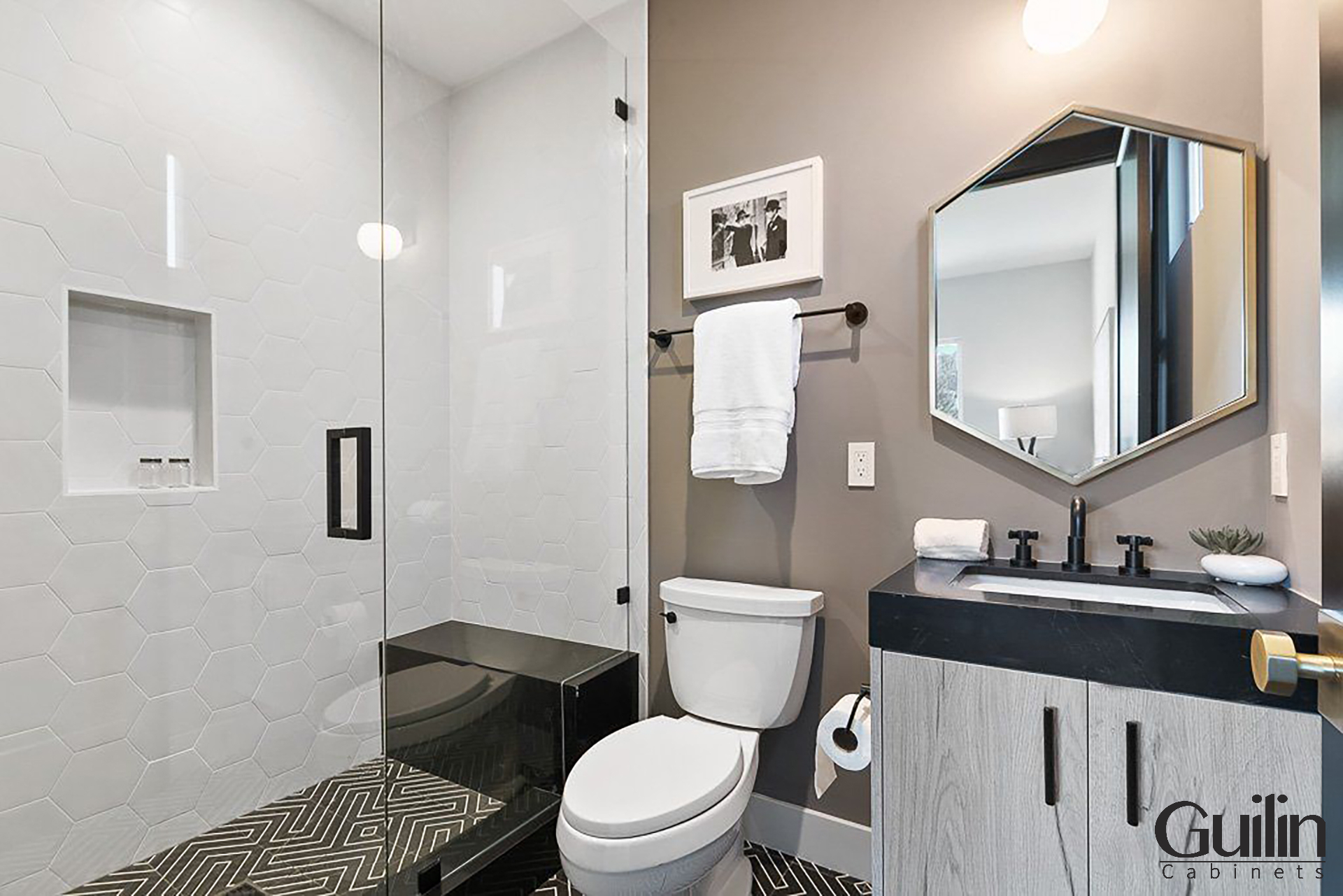 By using resources efficiently and saving costs in the long run, we can all contribute to a greener future. So, if you're looking to save money and reduce your impact on the environment, consider the benefits of a three-quarter bathroom – it might just be the right choice for your lifestyle and budget.
Added Value to Your Home
Adding a three-quarter bathroom to your home can significantly increase its value. Not only does it provide convenience and comfort, but it is also found to be a valuable asset in the real estate market. Homes with an additional three-quarter bathroom can be priced significantly higher than those without one. According to a report by the National Association of Home Builders, homeowners can expect up to a 6% increase in their home's value with the addition of a three-quarter bathroom. This is because such bathrooms offer more flexibility for families by providing an extra space to get ready without having to use a full bathroom.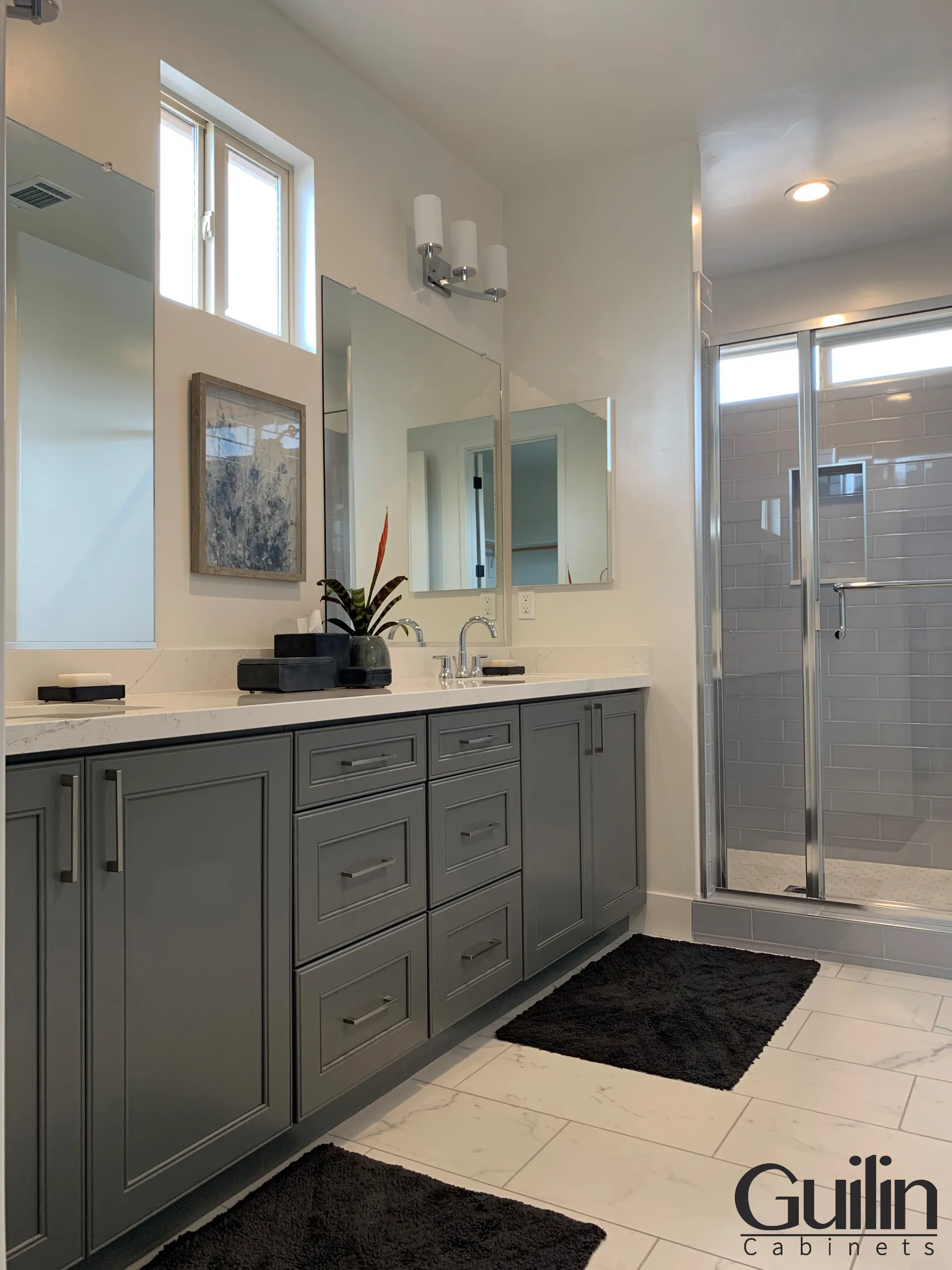 Maintenance and Cleaning Advantages
Three-quarter bathrooms are a homeowner's best friend to save time and effort on cleaning and maintenance. Compared to full- and half-bathrooms, three-quarters of bathrooms don't have bathtubs. They only have a sink, a toilet, and a shower, making them easier to clean and maintain. To keep your three-quarter bathroom in top condition, aim to clean it regularly with mild cleaning products and ensure that proper ventilation is installed to prevent mold and mildew. Not only will this save time and effort, but it will also keep your bathroom looking and feeling fresh and hygienic, making it a valuable investment in your home.