The look and practicality of your bathroom will benefit greatly from careful consideration of the bathroom vanity size you choose. It's a process that requires thought about things like how many sinks you'll need, how much room you have, and your own tastes. In this detailed tutorial, we'll discuss how to make a vanity top that fits perfectly in your bathroom while yet allowing you plenty of opportunity for personalization.
Related Articles:
About Bathroom Vanity Sizing:
Industry Standard Dimensions
Most bathroom vanities adhere to industry standard sizing, which offers a helpful starting point for your selection:
Standard Height: Bathroom vanities typically have a height range of 30 to 34 inches, providing comfortable access to the sink and countertop. However, some families may opt for "comfort height" vanities, measuring 36 inches, for added convenience, especially for taller individuals.

Standard Width: The width of bathroom vanities typically spans from 24 to 72 inches. This range accommodates various bathroom sizes and layouts. Your choice depends on the available wall space and your desired counter space.

Standard Depth: The standard depth of a bathroom vanity ranges from 18 to 21 inches. It's essential to keep the depth within a reachable range to access the faucet, items on the counter, and the mirror for cleaning.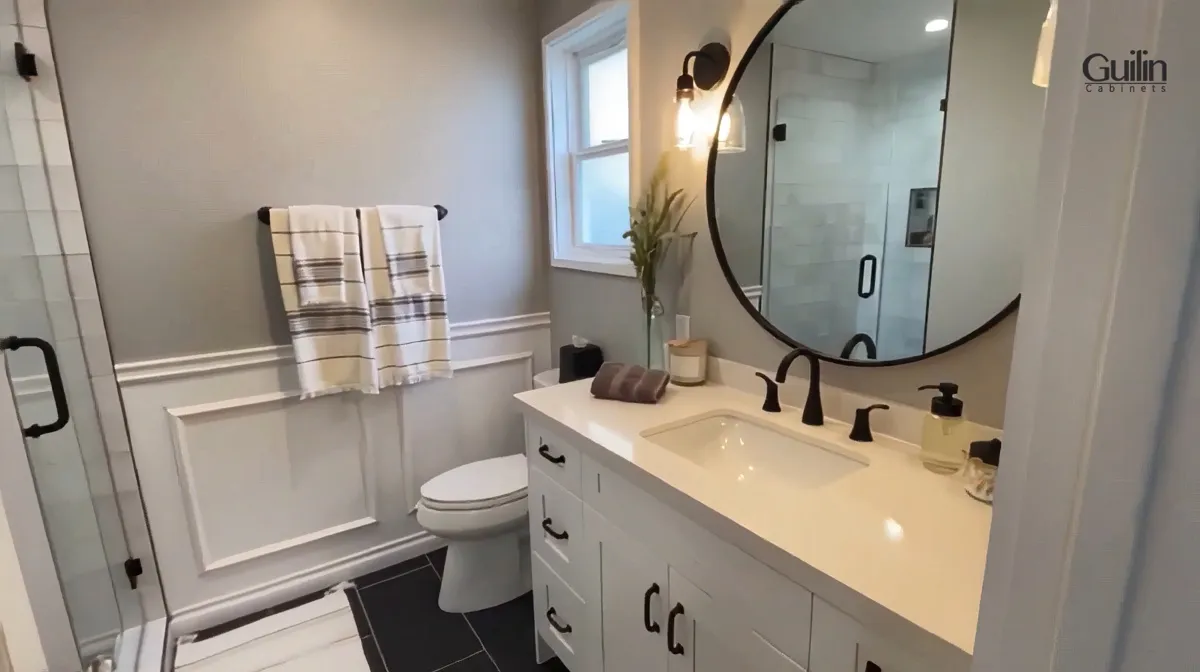 Sink Configuration
The overall size of your vanity largely depends on how many sinks you need in your bathroom. For larger bathrooms, a double vanity with two sinks is standard, providing convenience for multiple users. However, the choice ultimately rests with you. Some vanities come with sinks pre-installed, while others allow homeowners to select their preferred sink styles, enhancing the personalization of your space.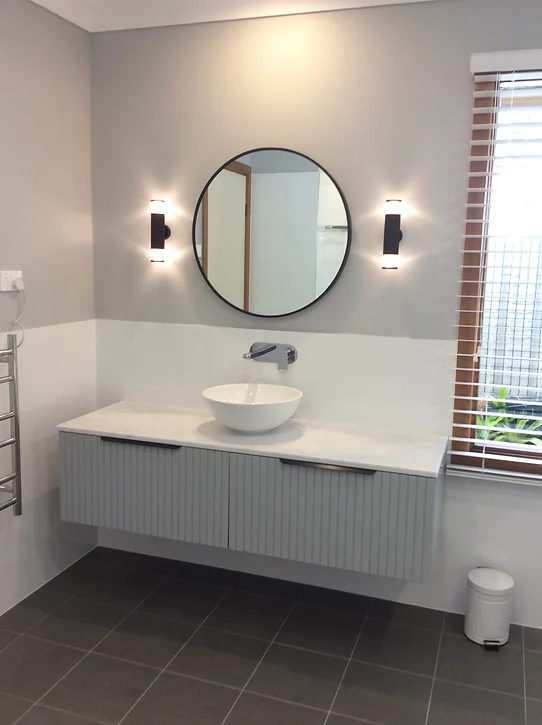 Customization Options
While industry standards provide a foundation, customization allows you to tailor your vanity to your specific needs. If you find that standard dimensions don't align with your preferences or bathroom layout, you can explore custom vanity options. Customization offers the flexibility to create a vanity that perfectly fits your space and requirements.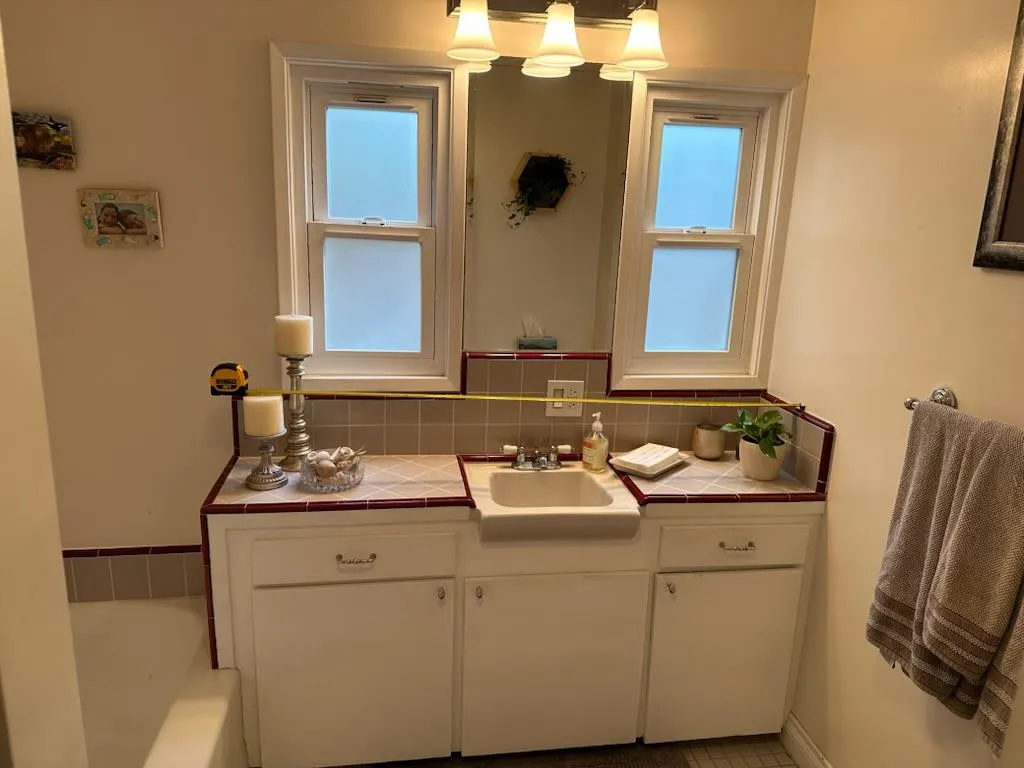 How to Fit Your Bathroom?
Assessing Your Space
To determine the ideal bathroom vanity size, start by assessing your bathroom's available space. Measure the wall where you intend to install the vanity, taking into account other fixtures like doors and shower enclosures. Ensure there's adequate clearance to maintain a comfortable flow within the bathroom.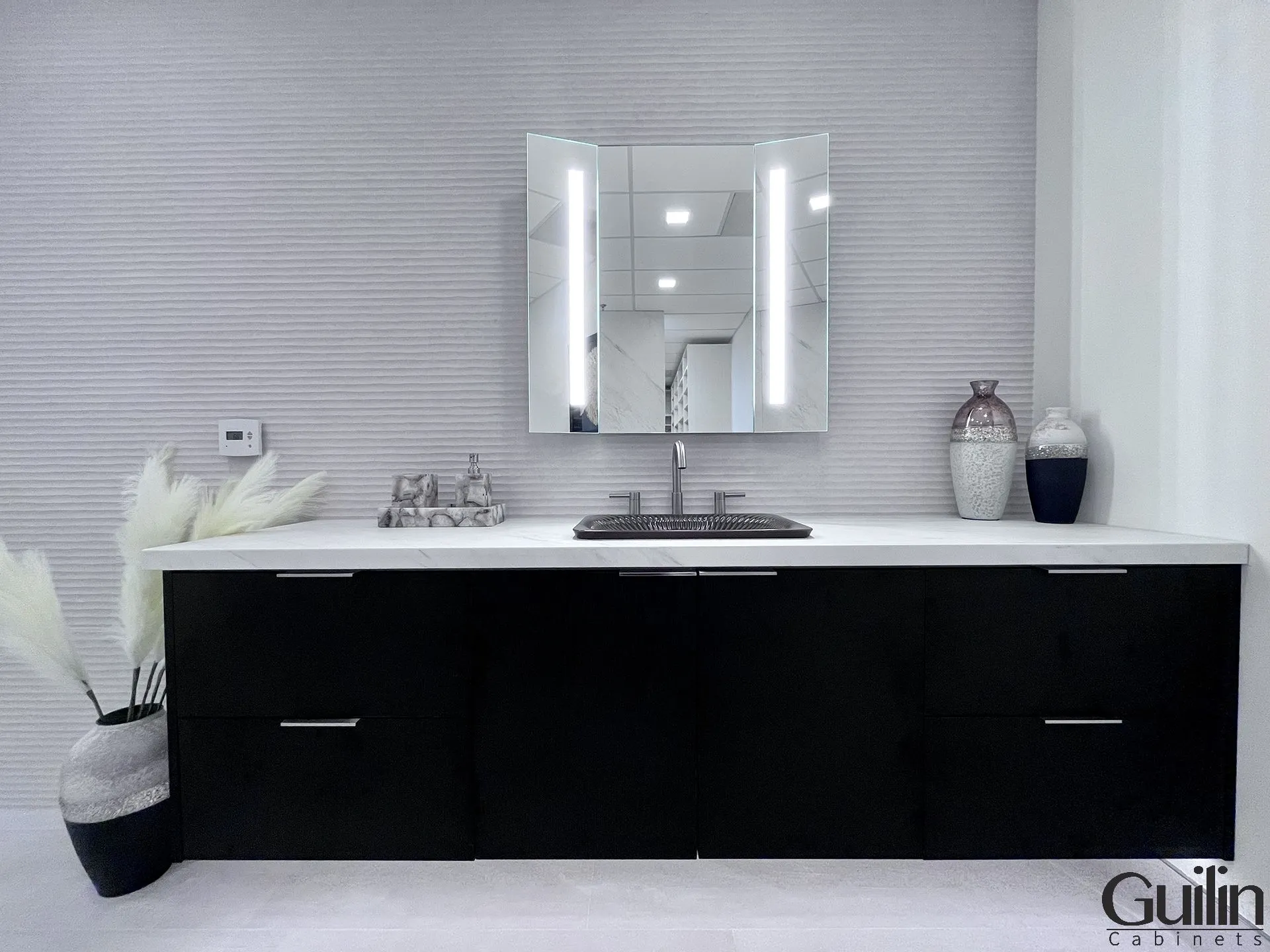 Personalizing Width and Depth
When selecting the width and depth of your vanity, consider your personal preferences and daily routines. Do you prefer a spacious countertop for grooming and storage, or are you looking to maximize floor space? Customization allows you to strike the perfect balance between aesthetics and functionality.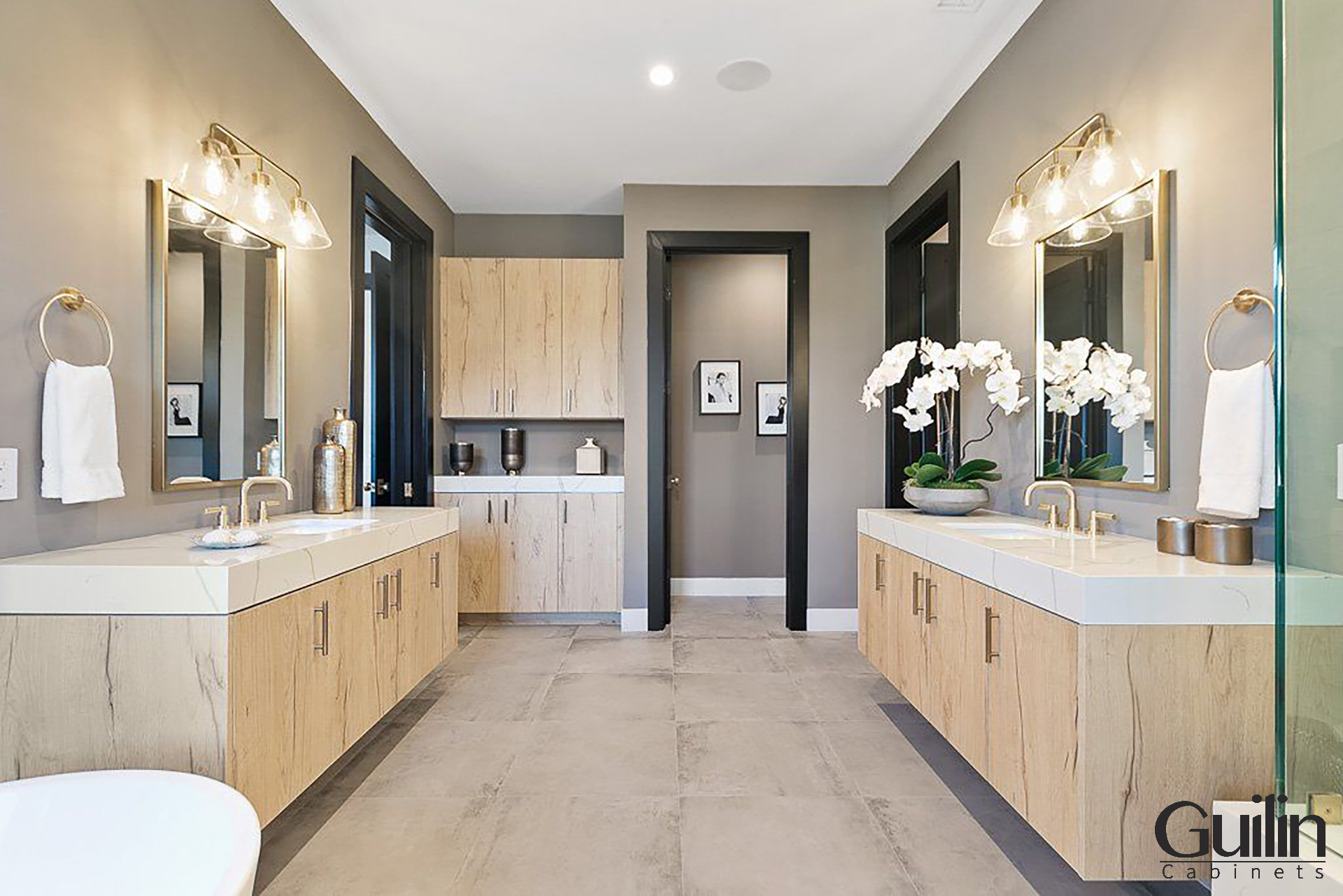 Conclusion
Careful consideration of sink configuration, industry standards, and customization choices is required to craft the best fit for your bathroom vanity. You may build a vanity for your bathroom that not only improves your everyday life but also fits in with the rest of the room's aesthetic by taking into account the aforementioned considerations. Keep in mind that a well-chosen vanity may enhance the functionality and beauty of your bathroom.