To improve your bathroom's functionality and appearance, you need to select the right vanity. It might be difficult to choose a high-quality vanity among the many that are on the market. In this detailed article, we'll go over everything you need to know to pick a high-quality vanity for your bathroom. Our findings come from analyzing the various components of a high-quality vanity, including its build, hardware, finish, and more.
Check the Construction
The construction of a bathroom vanity plays a pivotal role in determining its overall quality. Here's what you need to examine:
Fully Assembled or Ready to Assemble
In most cases, you can choose between two types of bathroom vanities: fully assembled or ready to assemble. Opting for a fully assembled vanity is generally the wiser choice. These vanities are factory-built and undergo rigorous quality and durability testing. This eliminates the possibility of user errors during installation, ensuring a hassle-free experience. For instance, fully assembled bathroom vanities often have more cabinet space, better plumbing, and stronger hardware than ready-to-assemble vanities.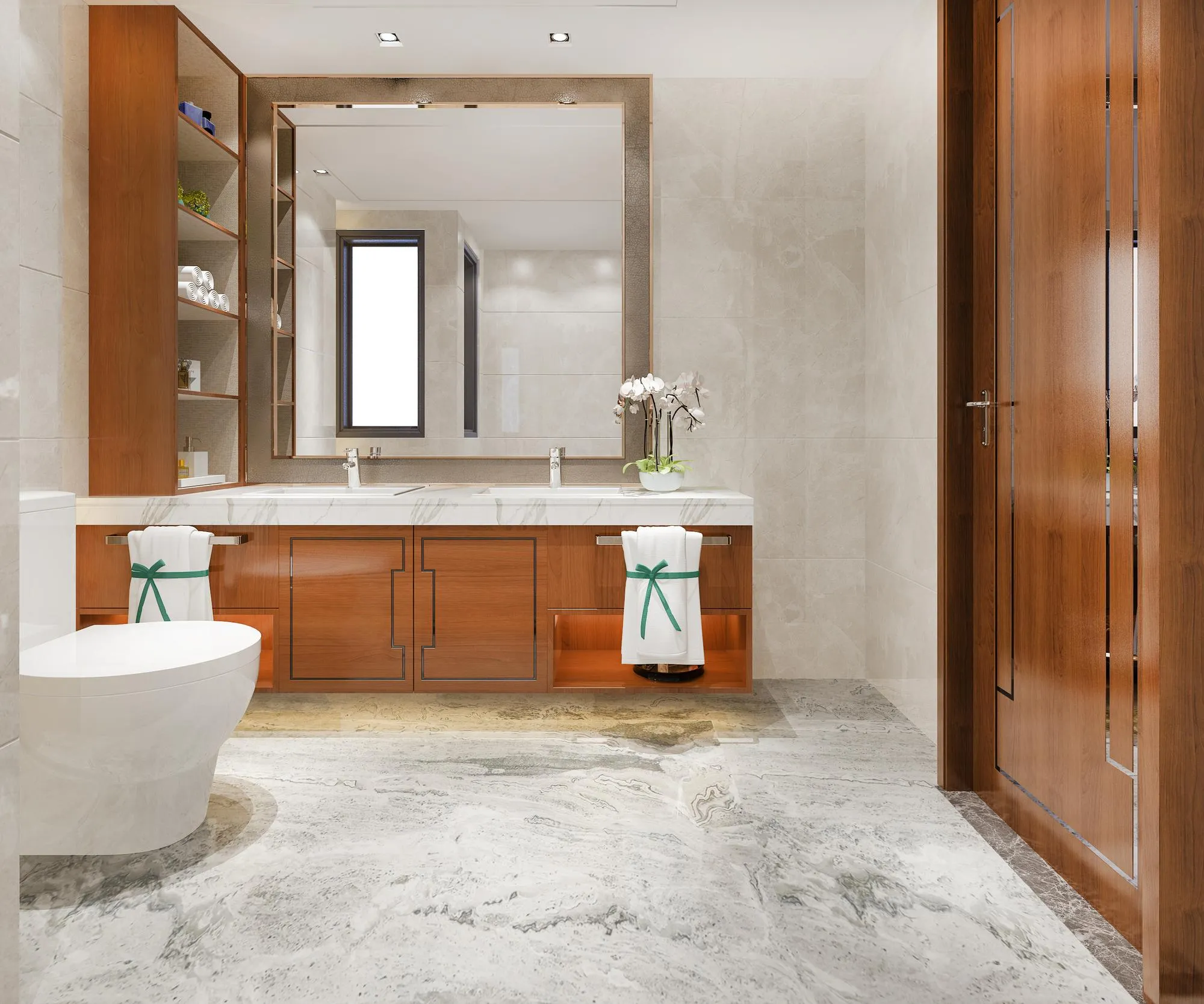 Drawer Construction
Good quality drawer constructions should have strong wood sides, backs, and bottoms. They should also be fitted with dovetail joints, which are stronger than other types of joints used in drawer construction. Additionally, they should have ball bearing glides, which allow the drawers to open and close smoothly.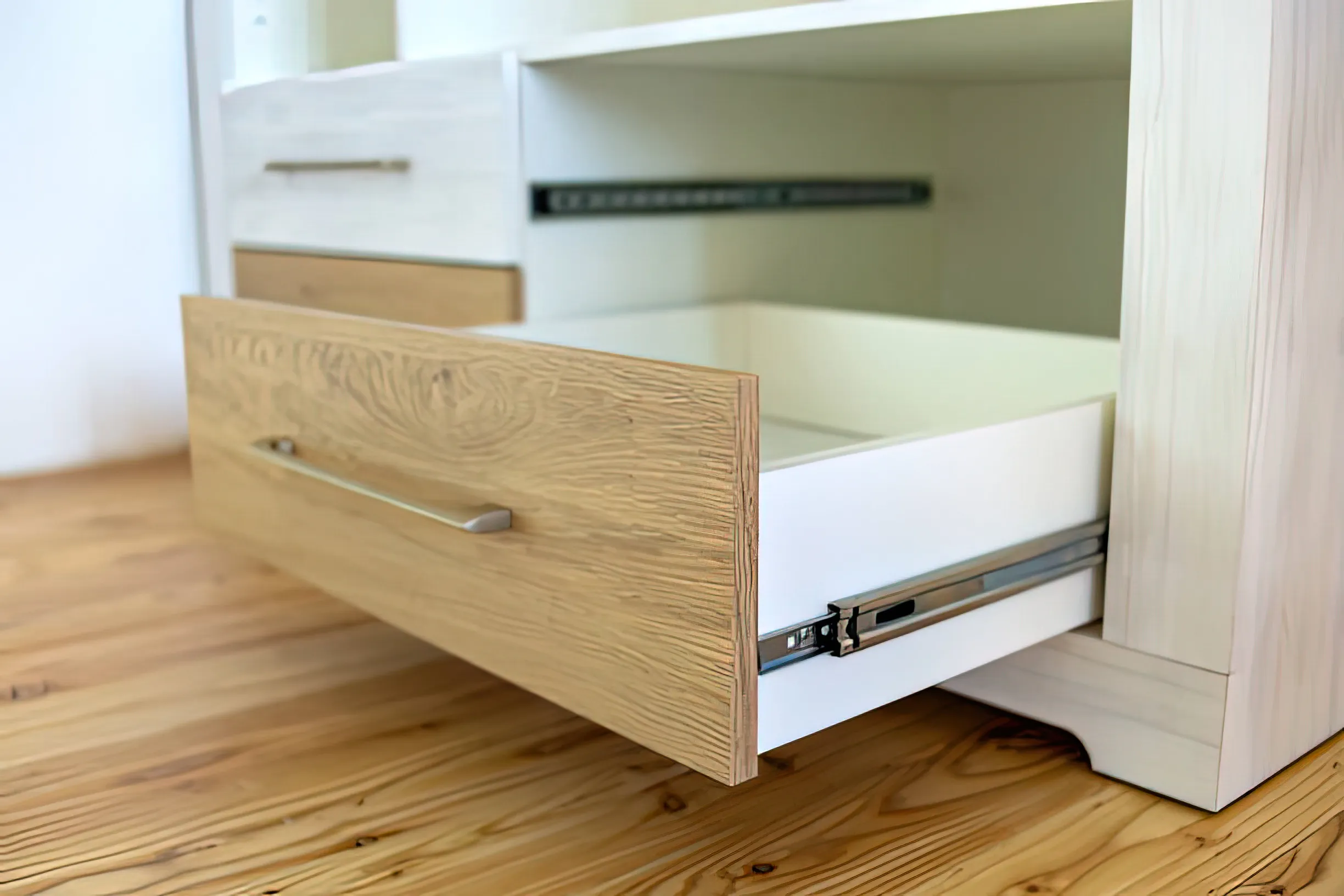 Materials Used
The choice of materials used in construction is paramount. Avoid vanities made primarily from particleboard, as it's associated with lower-quality products. Instead, consider solid wood or plywood with a solid veneer. These materials offer durability and a natural wood finish that can stand the test of time.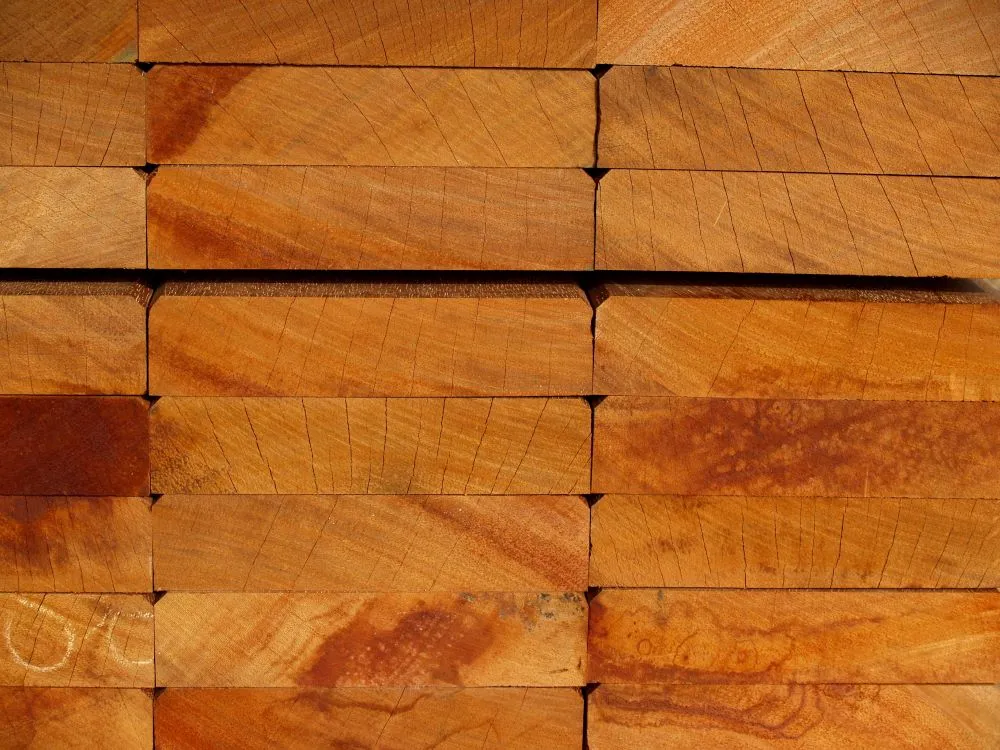 Check the Hardware
The hardware of your bathroom vanity is essential for functionality and longevity. Here's what you should look for:
Material Quality
Ensure that the hardware is made of metal rather than plastic. Metal hardware is more robust and enduring. It's less likely to degrade or break over time, providing you with a lasting vanity. Plastic hardware is more likely to break or crack due to wear and tear, so it won't last as long.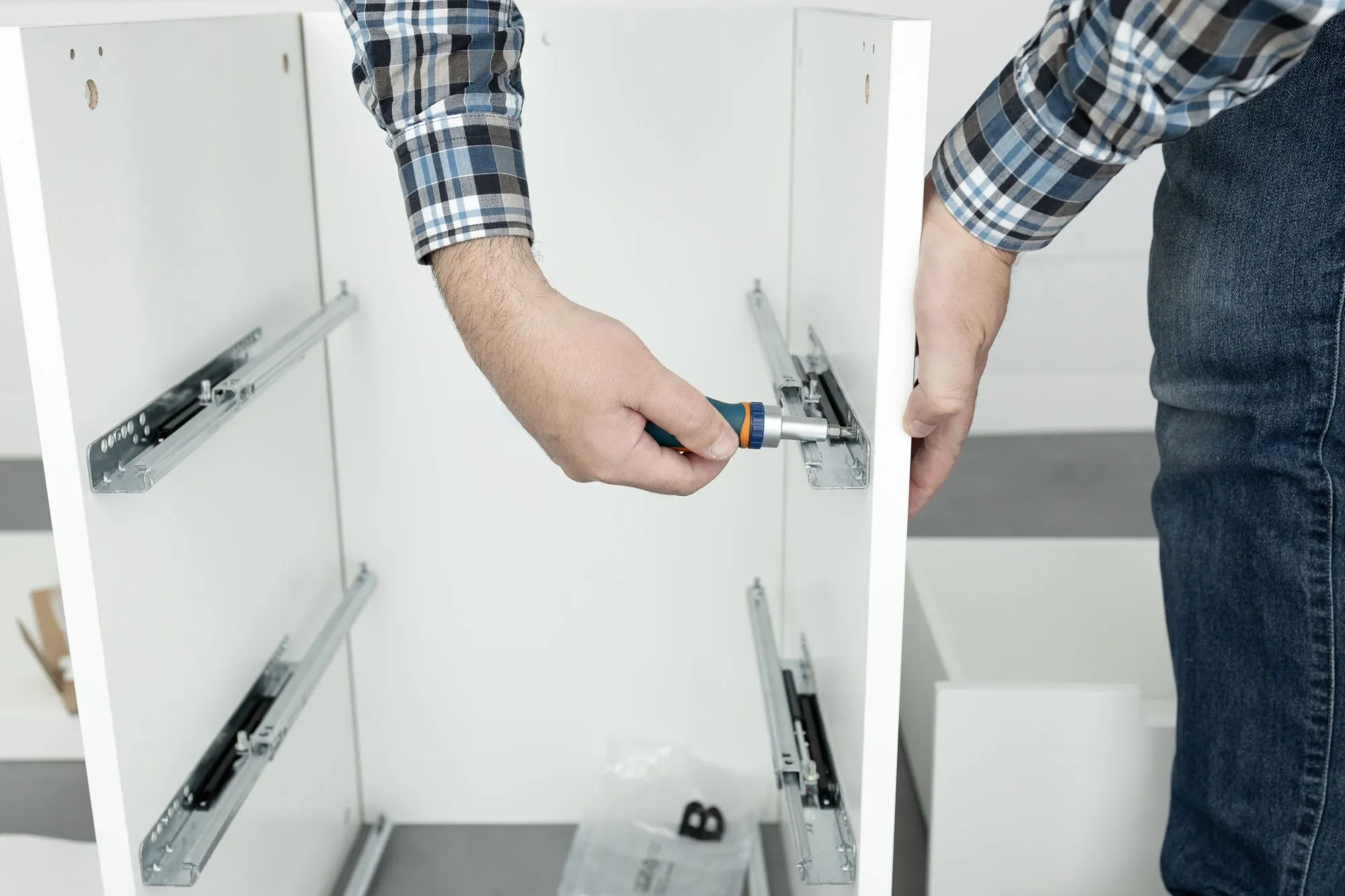 Soft-Close Hinges
To prevent noisy slamming doors and reduce wear on your vanity, select vanities equipped with soft-close hinges. These hinges ensure that doors close gently and quietly.
Drawer Slides
Check that drawer slides operate smoothly without any hitches or resistance. A high-quality vanity should provide ease of use and effortless drawer operation.
Door and Drawer Pulls
Inspect the door and drawer pulls. On a new vanity, they should not feel wobbly or loose. While they may require tightening over time, they should initially be secure.
Check the Paint or Finish
The finish of your bathroom vanity is critical for protecting the underlying wood or particleboard from moisture. Here's what to consider:
High-Quality Finishes
Look for vanities with high-quality finishes that include options such as oil-based polyurethane for natural wood finishes, varnishes that seal the wood, or lacquers and oil-based paints that provide both color and a sealed finish. Avoid vanities painted with latex paints, as they are prone to peeling, especially if not prepared properly before refinishing.
Faucets and Counters
While faucets and counters are often separate purchases, they should complement your vanity. Here are some considerations:
Faucets
Opt for reputable faucet brands known for quality and durability. Larger brands typically offer better warranties and easy access to replacement parts, ensuring a long-lasting investment.
Counters
Choose a countertop material that suits your needs, such as laminates, stone, or ceramic. Ensure it can handle moisture well, as bathrooms are humid environments. Stone is the most durable choice, but ceramics and laminates are also suitable options.
Conclusion
A well-executed bathroom remodel relies heavily on the quality of the vanity chosen. You can make a wise choice if you carefully consider the building's framework, hardware, finishes, and supplementary features like sinks and countertops. A high-quality vanity is an investment in the long-term beauty and functionality of your bathroom. Spending money on a high-quality vanity for your bathroom is an investment that will pay you for years.