It's no surprise that your laminate countertops can start to look dated and worn over time, with stains, scratches, and fading taking away from their luster. Fortunately, it is still possible to get them looking as good as new again with some simple cleaning methods. In this blog post, we'll take you through an easy step-by-step guide to restoring your laminate countertops to their former glory. We'll look at some of the best ways to remove stains, scratches, and dulling from your countertops and make them look good as new. So, whether you're looking for a quick fix or a longer-term solution, we've got you covered. Ready to get started? Let's go!
What Laminate Countertops?
Laminate countertops (known as formica countertops) are a popular option when it comes to kitchen and bathroom remodeling. They are composed of several layers of plastic laminate and paper, which are fused together under heat and pressure. The top layer is usually a wear layer and a transparent melamine resin layer, which provides protection and makes them resistant to heat and scratches. The plastic resins in modern, high-pressure laminates are made even stronger and more durable through the use of cellulose layers. This makes them a great choice for busy households where durability and ease of cleaning are important. Laminate countertops come in a variety of colors, textures, and patterns, so they can easily be matched to any existing décor. They are also highly affordable and easy to install, making them a great choice for budget-minded homeowners.
=> Related Article: Can Laminate Countertop Look Like Quartz?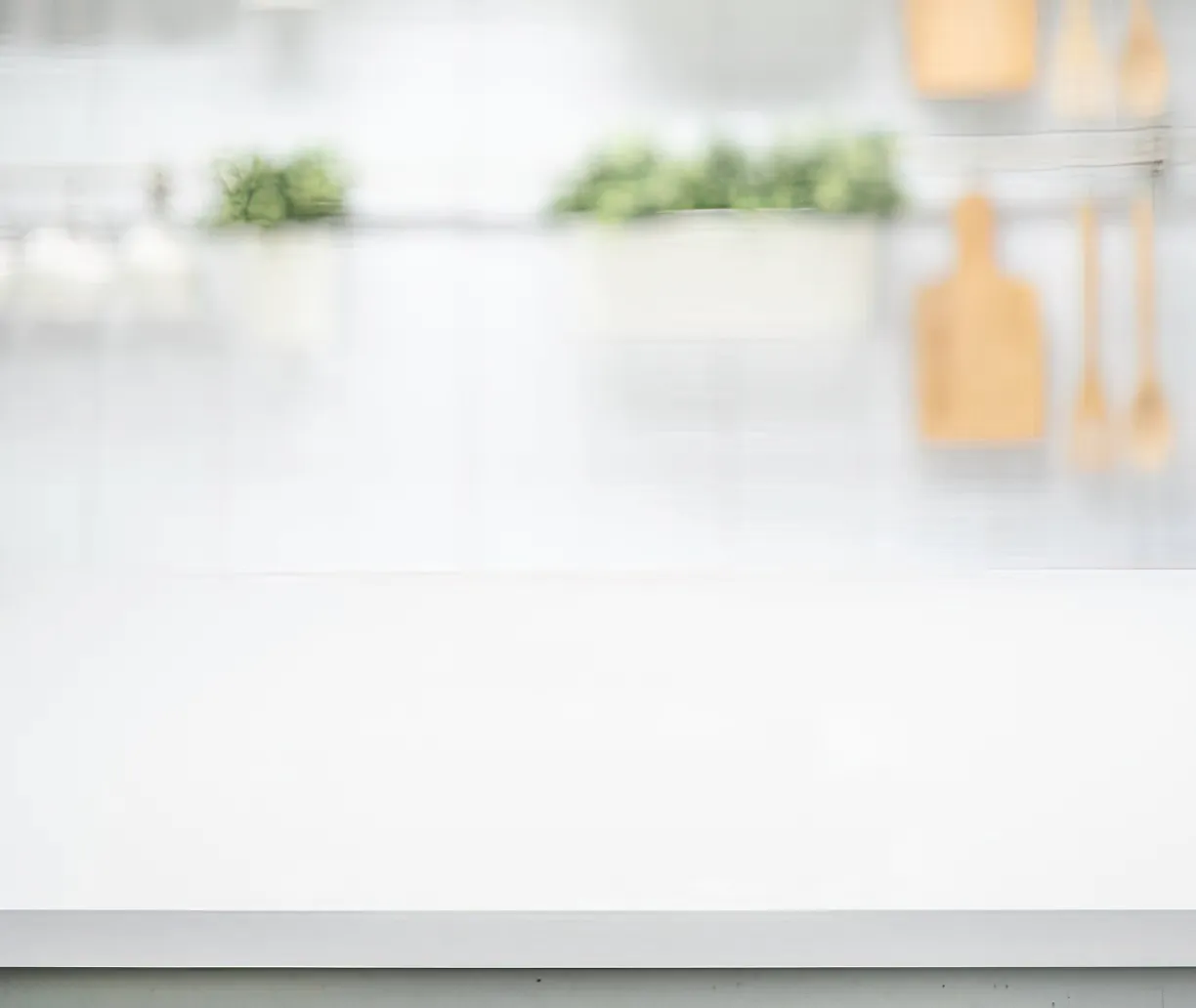 How to Maintain, and Clean Laminate Countertops:
Laminate countertops are made from plastic resins and have a number of benefits, from being easy to clean to being resistant to stains. To keep your countertops looking their best, start with a simple cleaning using soap and water. With a few easy steps, you should take to ensure that your countertops stay in good condition for a long time.
For Daily:
Daily, keeping your laminate countertops clean is the MOST important part of maintaining their beauty and functionality. Dirt, grime, and stains can build up on the surface over time, making it look dull and dingy. To keep your laminate countertops looking like new, it is important to regularly clean them is an easy, cheapest way to maintain your laminate countertops.
For small dirt and debris: Use a mild detergent and warm water to wipe away dirt and debris. Avoid using harsh chemicals or abrasives as they can damage the surface of the laminate.
For small stains: like coffee, tea, wine, and grease, you can use a non-abrasive cleaner and a soft cloth. Make sure to rinse the area thoroughly with clean water after cleaning.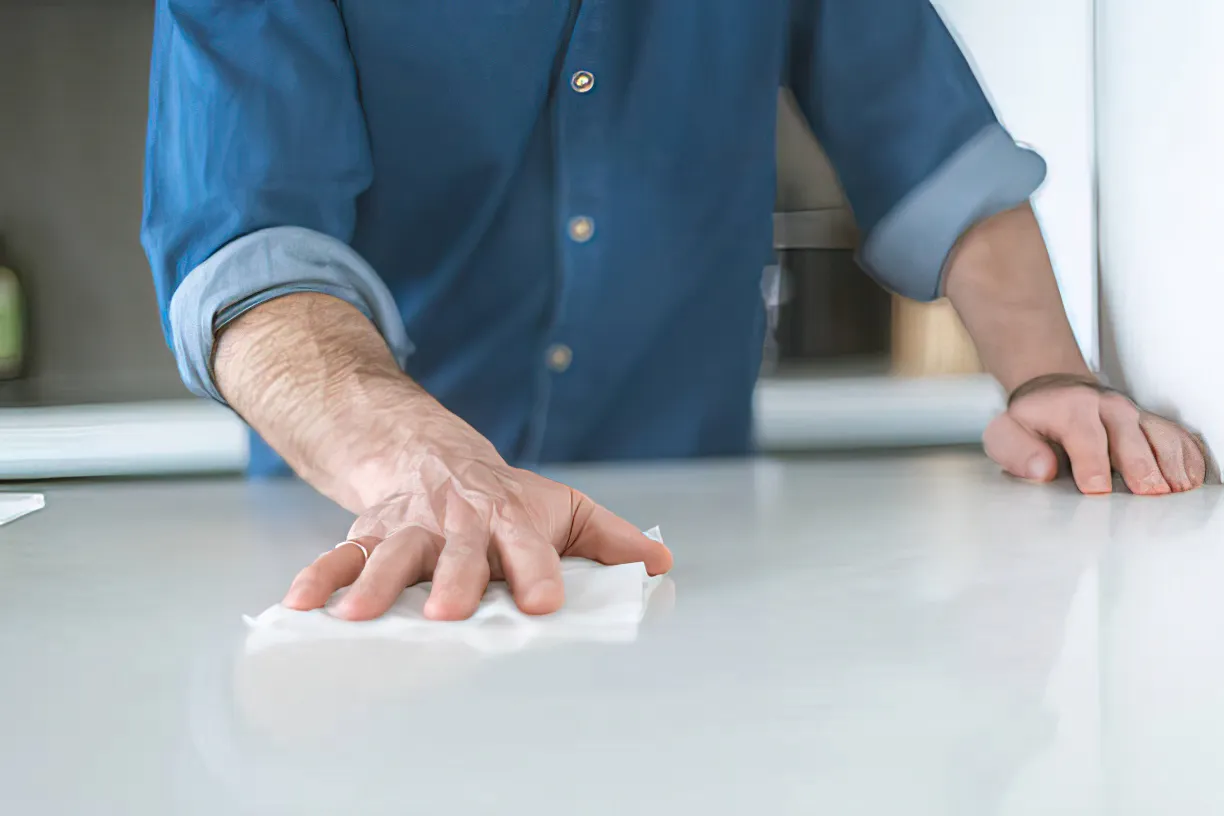 For Monthly:
Weekly cleaning can help keep the countertops looking their best and prolong their life span.
For stains: use a soft scrubbing brush and a gentle cleanser. Remember to rinse the area well and dry it with a clean cloth.
Use laminate sealant: Finally, to protect and seal the surface, use a laminate sealant, which will help to repel water and stains. With proper cleaning and maintenance, your laminate countertops will continue to look beautiful and last for years to come.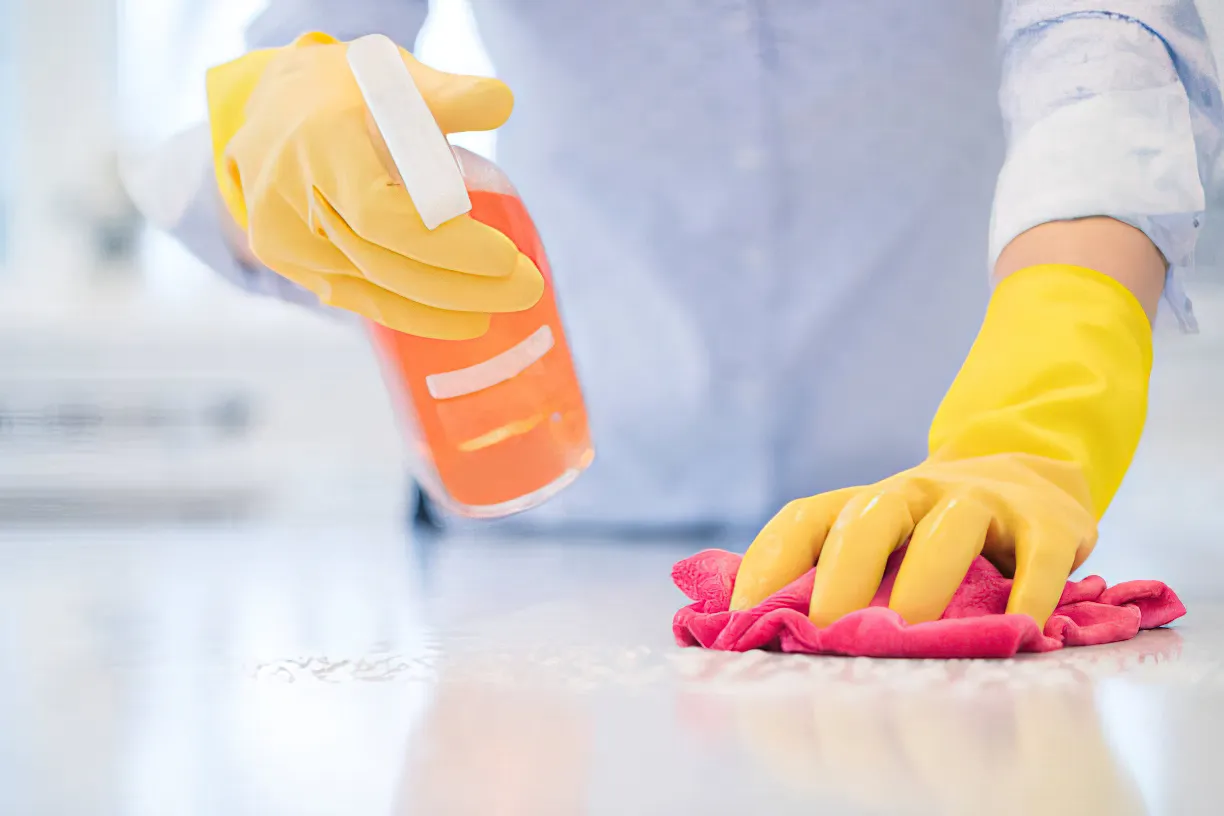 How to Remove Tough Stains of Laminate Countertops:
Removing tough stains from laminate countertops can't seem like a daunting task. With a few simple steps and the right materials, you can make it look new again!
Baking Soda Method:
If you're looking for a more natural approach to removing stains from your laminate countertops, baking soda is here to save the day! To start, mix baking soda and soda water until you have a thick paste. Apply the paste to the stain, then cover it with plastic wrap. Let the paste sit for a full 24 hours to give it the best chance of getting rid of the stain. After this period of time, you can simply wipe the surface clean with warm water and a washcloth. Voila – the stain should be gone! This baking soda method is a great alternative to harsh chemical cleaners, and it's a safe and easy way to get rid of pesky stains. Plus, it's inexpensive and you probably already have the ingredients in your pantry. So next time you find yourself with a stubborn stain on your laminate countertop, give this baking soda method a try – you'll be glad you did!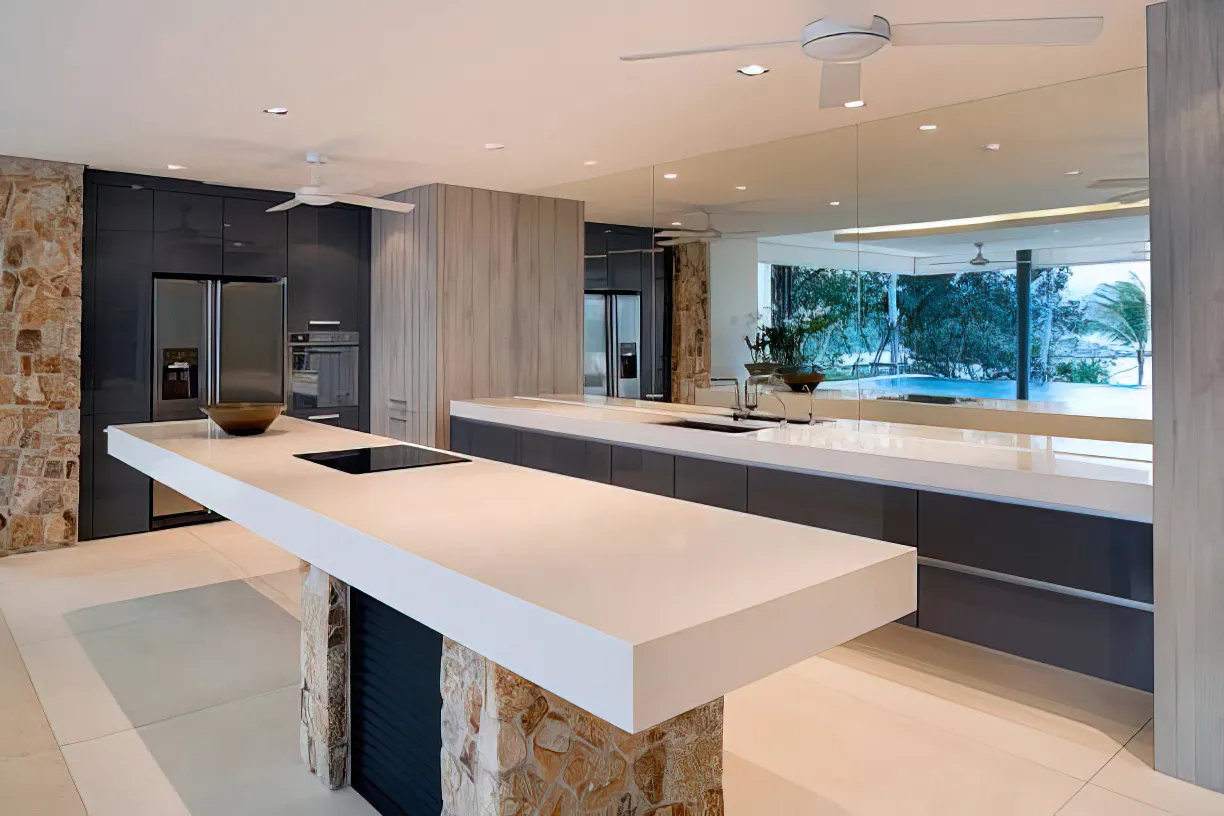 Own Home Cleaner Solution
If the baking soda doesn't quite do the trick, mix up a solution of 1 part vinegar and 3 parts water and apply it to the stain. Allow it to sit for several minutes and then use a soft brush to scrub the area. And Finally, with a little bit of elbow grease, you can easily remove the rest tough stains from your laminate countertops, leaving them looking shiny and new.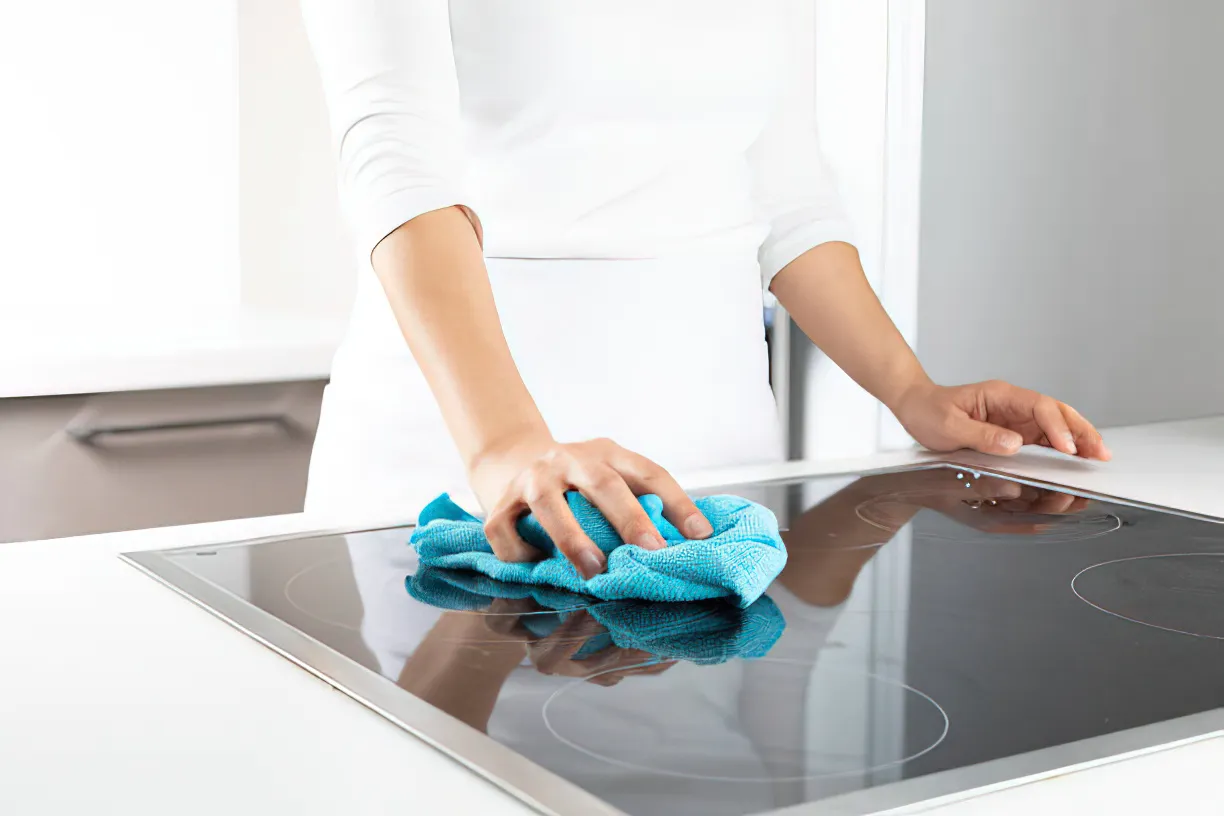 Use Nail Polish Remover
Still have a tough stain on your laminate countertop? there is an effective method of removing it with a nail polish remover. Start by testing a small, inconspicuous area of the countertop to make sure the nail polish remover will not harm or discolor the plastic laminate. Once you have confirmed that it is safe to proceed, apply a small amount of the nail polish remover to a soft rag or cotton ball, taking care to avoid any open flames and/or harsh fumes. Gently rub the rag or cotton ball against the stain, and you should see the stain start to come away. When the stain is removed, wipe down the area with a damp cloth to remove any residue. With this method, you can effectively remove tough stains from your laminate countertop without causing any damage.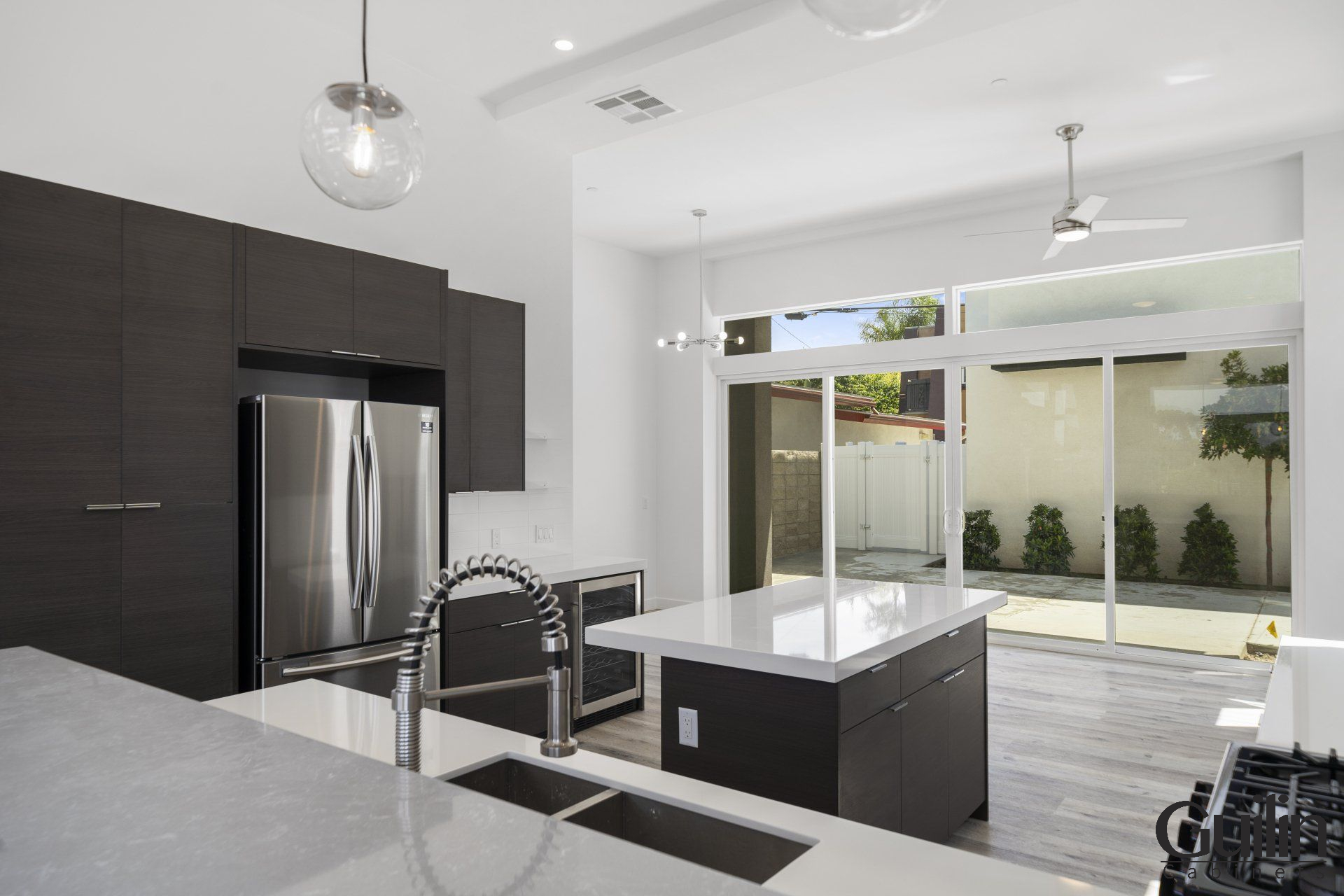 How To Revive Your Old-Laminate Countertops?
Do you have a laminate countertop that looks dull and lifeless? With the right polish, you can make it look brand new again!
=> Read more: Can Laminate Countertops be Painted? What Need to Know
Laminate Countertop Polish:
Laminate countertop polishes are an easy and effective way to revive laminate countertops. Unlike products containing high amounts of silicone, silicone-free polishes are ideal for laminate surfaces, helping to restore the original shine and luster. These polishes come in a convenient pump spray bottle and are perfect for all types of laminate countertops, including those made by Wilsonart, Formica, and many other brands. Not only will the polish restore and protect your countertop, it will also leave a beautiful citrus scent that will make your kitchen or bathroom smell amazing. All you need to do is simply spray the polish on your countertop after cleaning it with warm water (never hot). Once the polish has had a chance to absorb, buff it to a shine with a clean cloth and your countertop will look good as new!
Using Car Wax:
Using car wax to revive laminate countertops is another easy and affordable way to make them look brand new again. You can find car wax at most grocery stores for around $0.99 and it will last you a while. To apply the wax, just put a thin layer on with a soft cloth and then buff it off with a clean, dry cloth. Doing this every few months or as needed will keep your laminate countertops looking great. For an extra special shine, you can also use beeswax, carnauba wax, or another type of automotive wax designed for high gloss. This will make your laminate countertops look better than even the most expensive ones.
8 Easy Ways To Keep Your Laminate Countertops:
Daily clean your countertop with Water, use a soft cloth
Avoid harsh or abrasive cleaning products.
To remove stubborn stains, use a non-abrasive cleaner
Avoid placing hot objects directly on your countertop, as this can cause damage over time.
Use a trivet or a hot pad to protect your countertop from heat.
Use cutting boards or mats when preparing food to prevent scratches and damage.
Wipe up spills as soon as possible to prevent staining and damage.
To keep your countertop looking glossy and new, occasionally apply a coat of laminate polish.
=> Related Article: How Long Do Laminate Countertops Last?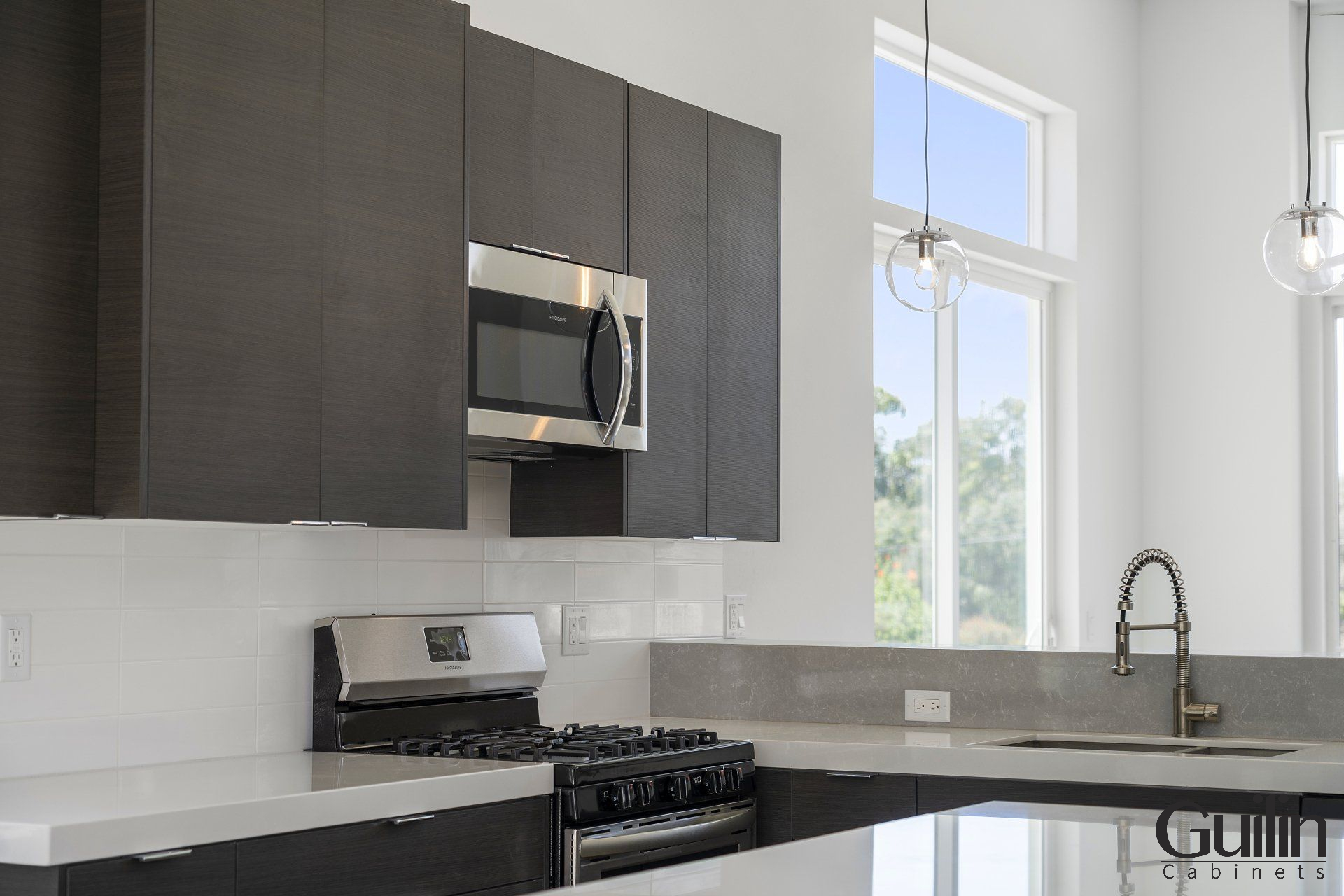 Need Pro Services for Resurfacing Countertops?
Are you dreaming of a kitchen makeover without spending too much money? Guilin Cabinets Professional resurfacing services in Irvine California can give your countertops a fresh new look in a cost-effective way. Whether you need to refinish your existing laminate countertops or install new ones, pros can give you the results you desire at a slightly higher price tag. With our expertise, you get the benefits of a quick turnaround, no tear-out, and a budget-friendly countertop redo. Plus, you can rest assured knowing that the job is being done by an experienced pro.
=> Contact us: Guilin Cabinets Professional resurfacing services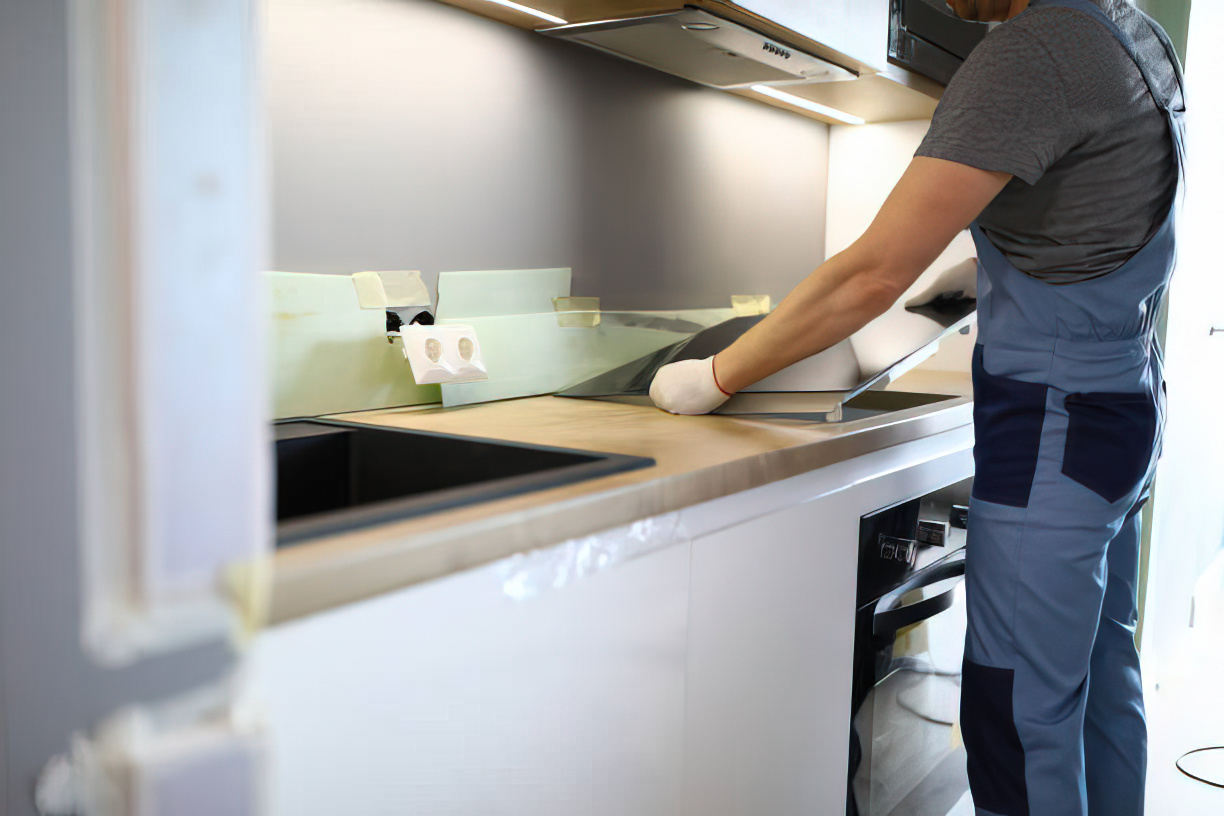 In conclusion, Cleaning and Maintaining laminate countertops is very important. Not only does it help keep the surface clean and free of debris, but it also helps to extend the life of the countertop. The right cleaning products and regular sealing should be used to help protect the countertop and keep it looking its best.