Is a kitchen remodel on your to-do list? Do you know how much this endeavor will set you back? It should come as no surprise that remodeling a kitchen may rack up a hefty bill. Cabinetry is very expensive, especially when compared to high-tech equipment and marble worktops. Weird, right? Let's look at the reasons why cabinetry is so pricey during a kitchen remodel.
Most Expensive Part of Kitchen Remodeling is the Cabinets.
70 – 80 % of your Kitchen is Cabinets. They're the first thing people will notice when they enter the room, and they can make or break your kitchen's functionality. That way, Cabinets are a Foundation in the kitchen, an essential part of any kitchen, providing much-needed storage and organizing your kitchen space. But they can also be the focal point of the kitchen, giving it a unique look and feel. With the right cabinets, you can make your kitchen the highlight of the entire house.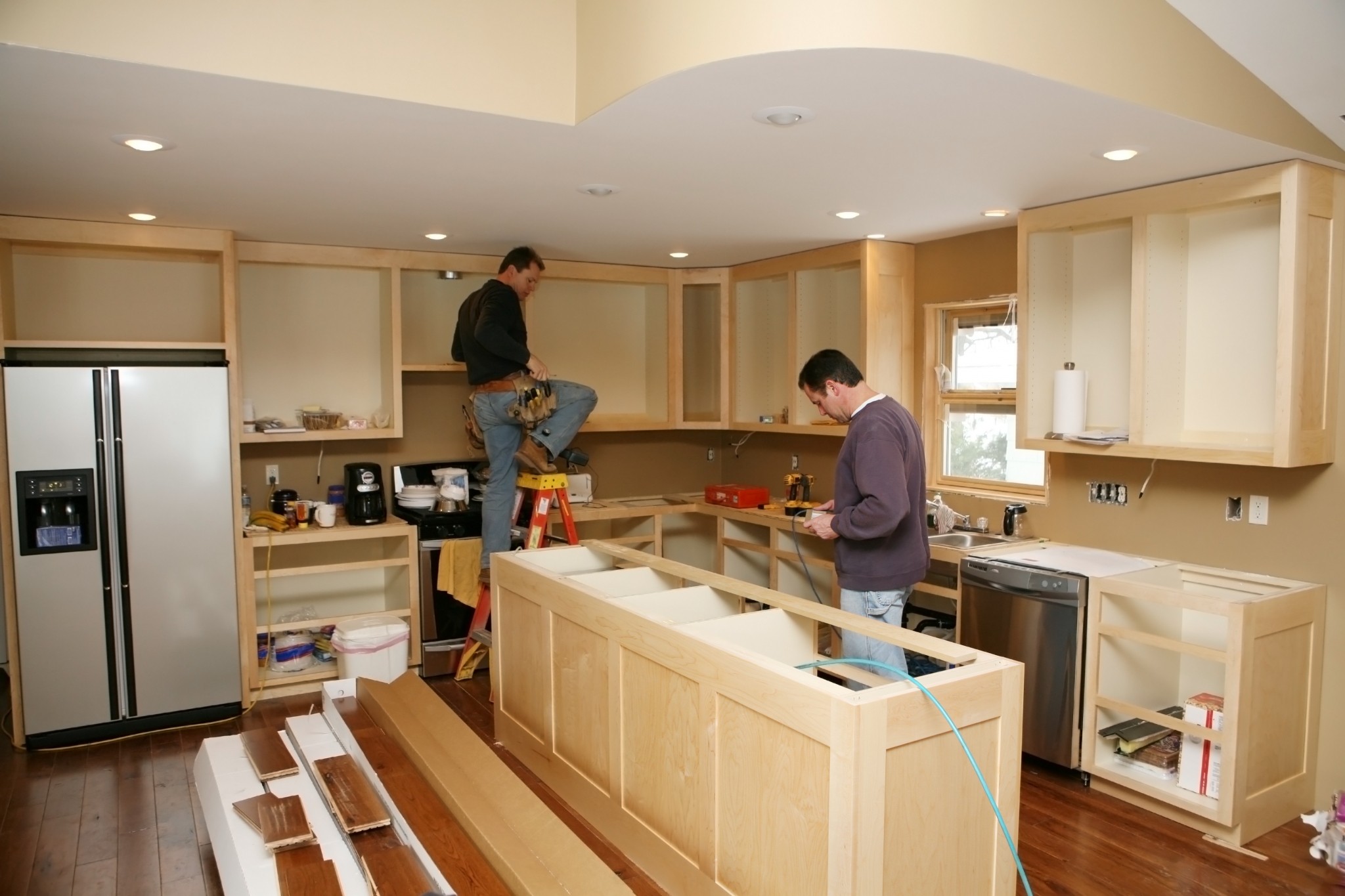 Factors that Affect the Cost of Cabinetry:
Types of Cabinets:
Custom Cabinetry: Custom cabinets can be one of the most expensive parts of the kitchen remodel. This type of cabinetry is typically made to order, and the cost can vary depending on the materials used, the design, and the size of the cabinets. Custom cabinets can cost anywhere from a few thousand to tens of thousands of dollars
Semi-Custom Cabinetry: Semi-custom cabinets are a great option if you want to save money while still getting a high-quality look. These cabinets are pre-made and can be customized with various finishes, hardware, and accessories. They tend to be less expensive than custom cabinets and can cost anywhere from a few hundred to several thousand dollars.
Stock Cabinets: Stock cabinets are the most budget-friendly option for kitchen renovation. These cabinets are mass-produced and come in standard sizes, finishes, and styles. They are typically less expensive than semi-custom and custom cabinets, but they may not be as durable or high-quality.
Cabinets Refacing: Refacing is a great option for homeowners who want to save money on their cabinets. It involves replacing the cabinet doors and drawer fronts while keeping the existing cabinets in place. This can be a cost-effective way to update the look of your kitchen without completely replacing the cabinets.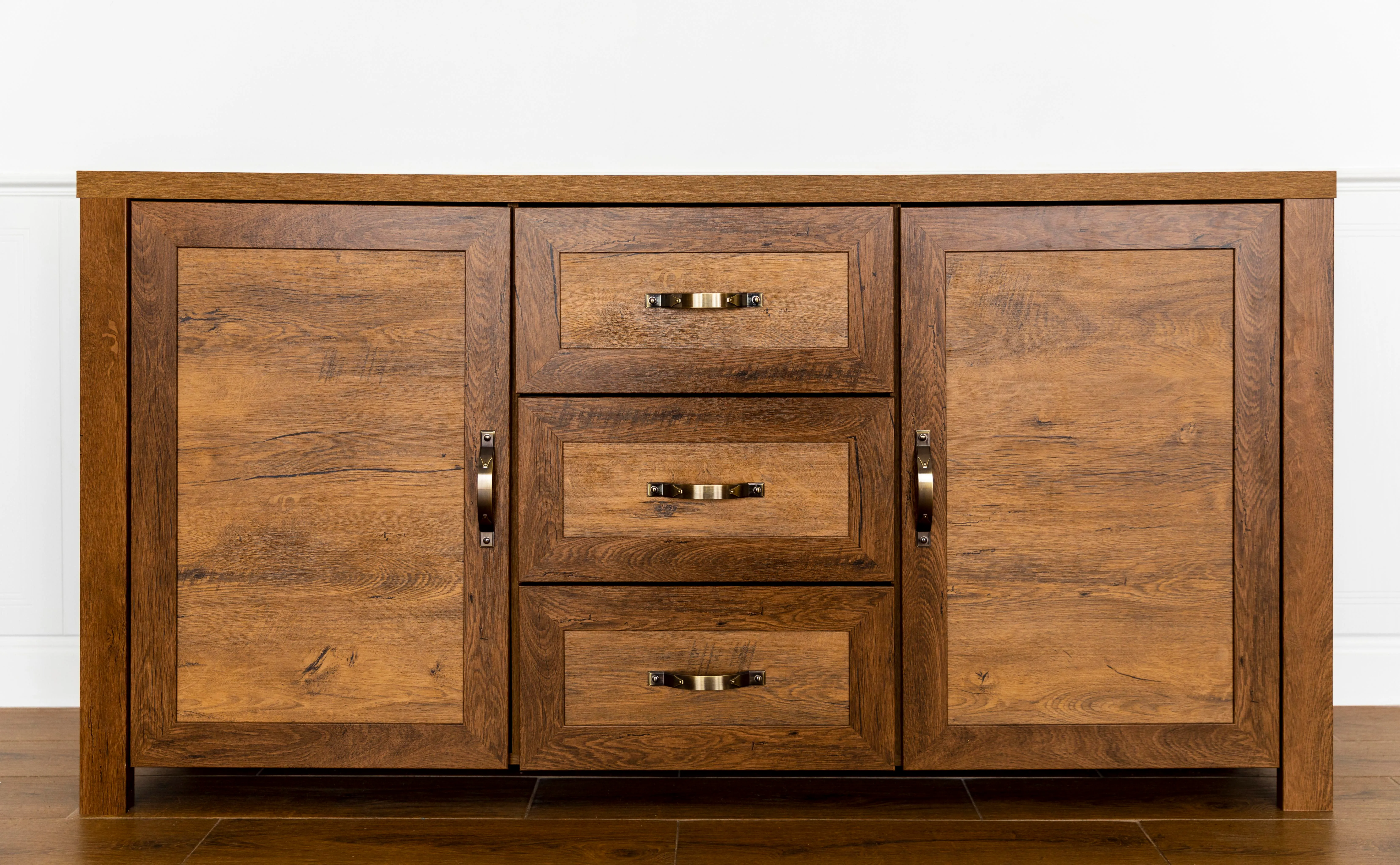 Cabinet Material:
Cabinet material plays a significant role in determining the cost of cabinetry.
Solid wood: is a popular cabinet material that many homeowners opt for due to its beautiful appearance and durability. However, Solid wood is also one of the most expensive options and the price is higher than MDF, and particleboard.
MDF, Plywood, Particleboard: MDF, Plywood, and Particleboard are cheaper and affordable. However, it is essential to remember that the durability and longevity of the cabinet are also dependent on the material used. If you're looking for a more affordable solution, MDF (medium-density fiberboard) or particleboard can be a great option.
Some of the materials are maybe more cost-effective, but still offer a decent level of durability. However, you need to keep in mind that cheaper cabinet materials might not last as long as more expensive options. You must consider your long-term goals and budget when choosing cabinet material. If you plan on living in your home for many years, investing in high-quality, durable cabinetry might be worth the additional cost.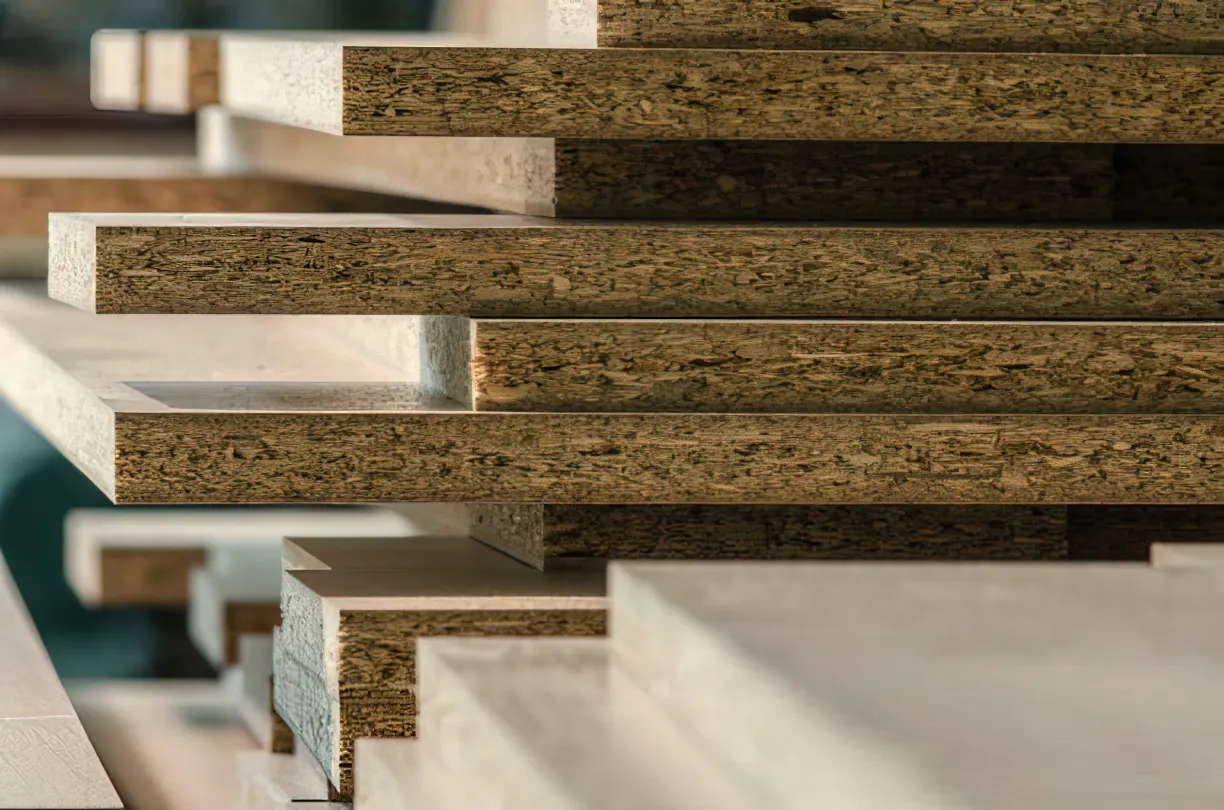 Cabinet Finish:
Cabinet finish plays an important role in determining the cost of cabinets. Finishes range from simple paint to complex laminates and veneers. Here is a list of the most common cabinet finishes and how they affect the cost of cabinets:
Paint: Paint is the most budget-friendly finish for cabinets. It is easy to apply and requires minimal preparation, making it the least expensive option.
Laminate: Laminate is a durable, long-lasting finish that is available in a variety of colors. This finish usually costs more than paint, but it is still relatively affordable.
Veneer: Veneer is a thin layer of wood that is applied to the cabinet's surface. This finish is more expensive than paint or laminate but offers a beautiful, natural look.
Staining: Staining is a process that involves applying a colored stain to the wood surface of the cabinet. This finish is more expensive than paint but provides a rich, natural look.
Glazing: Glazing is a process that adds a layer of transparent or semi-transparent color to the surface of the cabinet. This finish is more expensive than paint or staining, but it provides a unique and eye-catching look.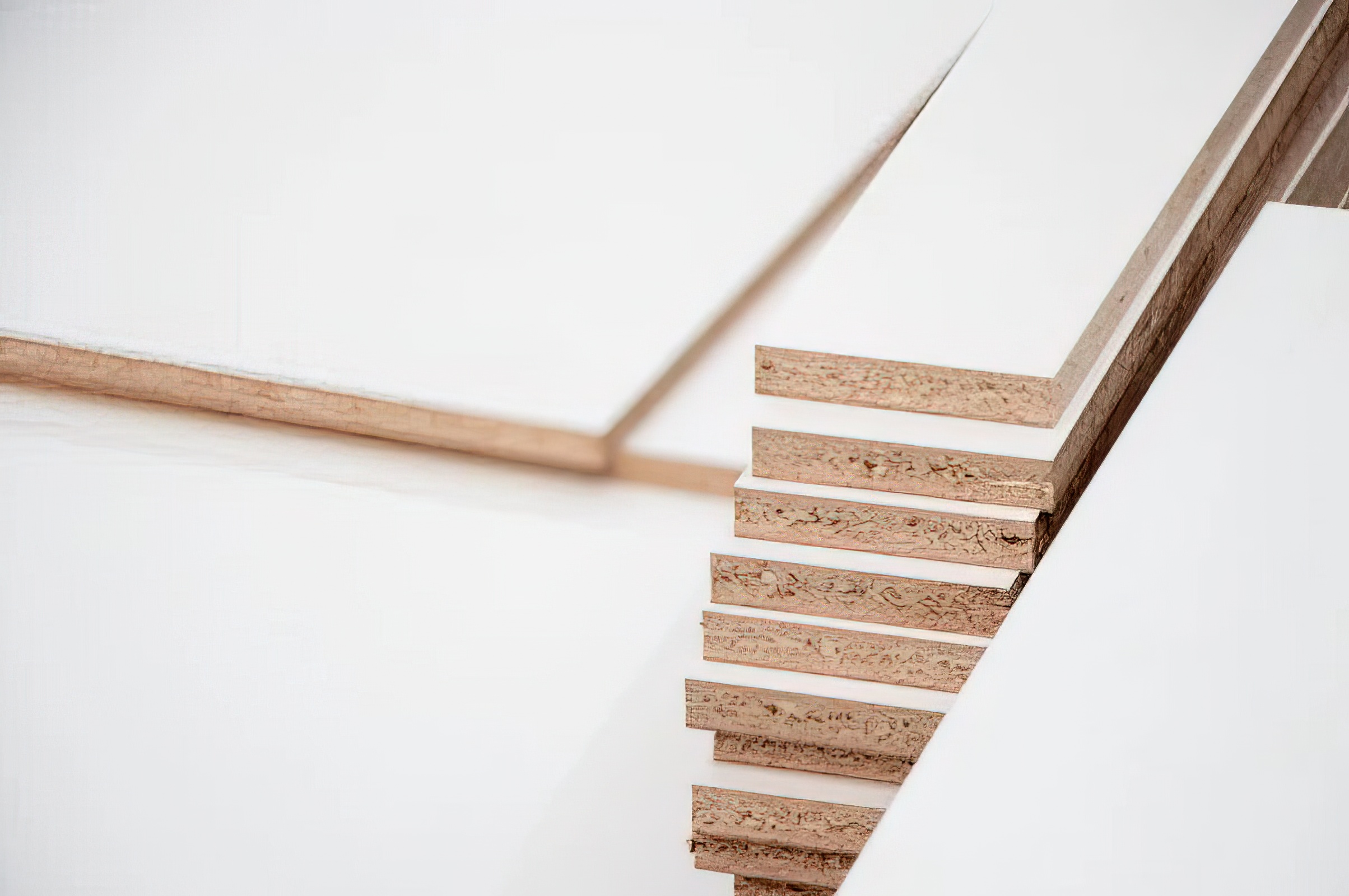 Cabinet Hardware:
Finally, One of the aspects that you'll have to pay attention to is the hardware you choose for your cabinets. The handles, knobs, and hinges may seem like tiny pieces of the puzzle, but they can add up quickly, causing a significant spike in your budget. You have plenty of options, ranging from traditional to modern, simple to ornate, and everything in between. You can choose from a variety of materials, such as brass, chrome, bronze, or stainless steel, among others.
Investing in high-end hardware can do wonders for the overall look and feel of your kitchen. The right hardware can elevate the style and function of your cabinets, and it can be the finishing touch that brings the entire project together. While cost is a significant consideration, you should also take into account the durability, longevity, and quality of the hardware. Cheap hardware may save your budget upfront but may need to be replaced in a few years, while high-quality hardware may last for decades.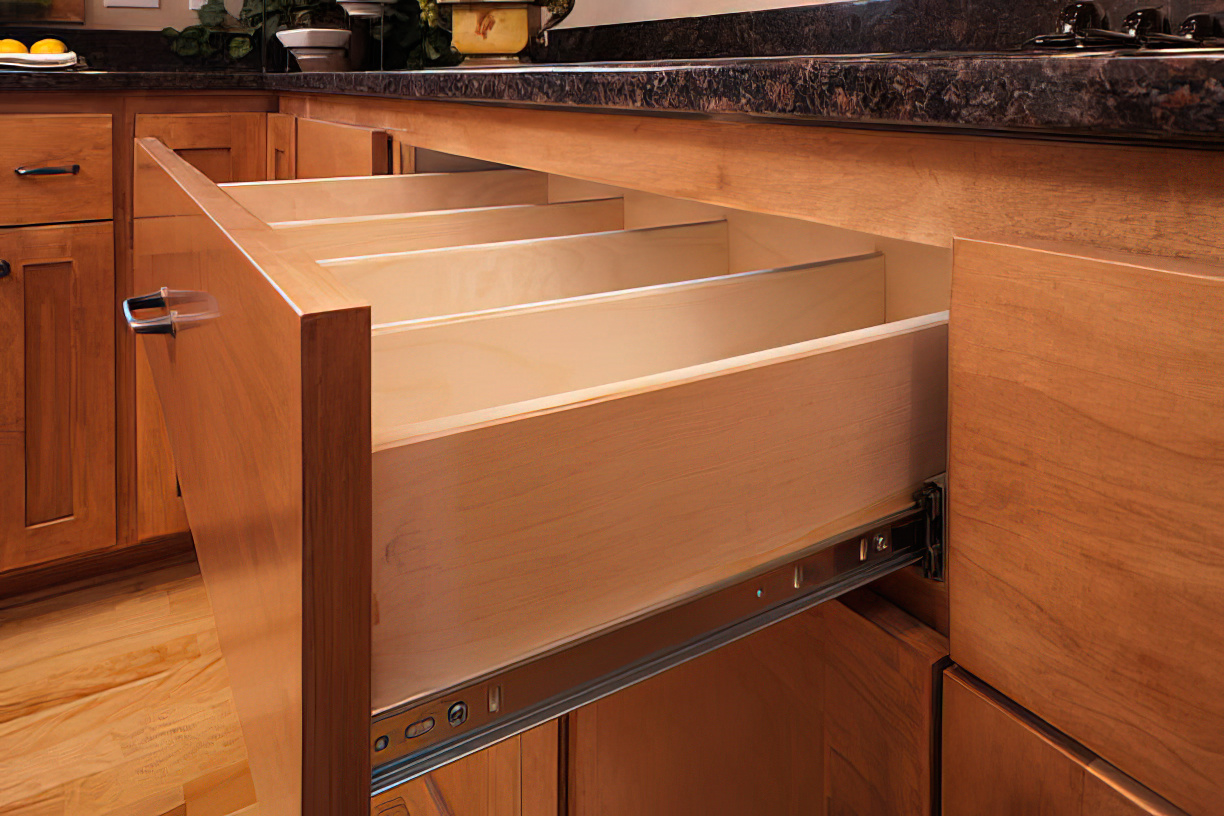 FAQs About Kitchen Renovation: Cabinetry
How can I reduce the cost of cabinetry?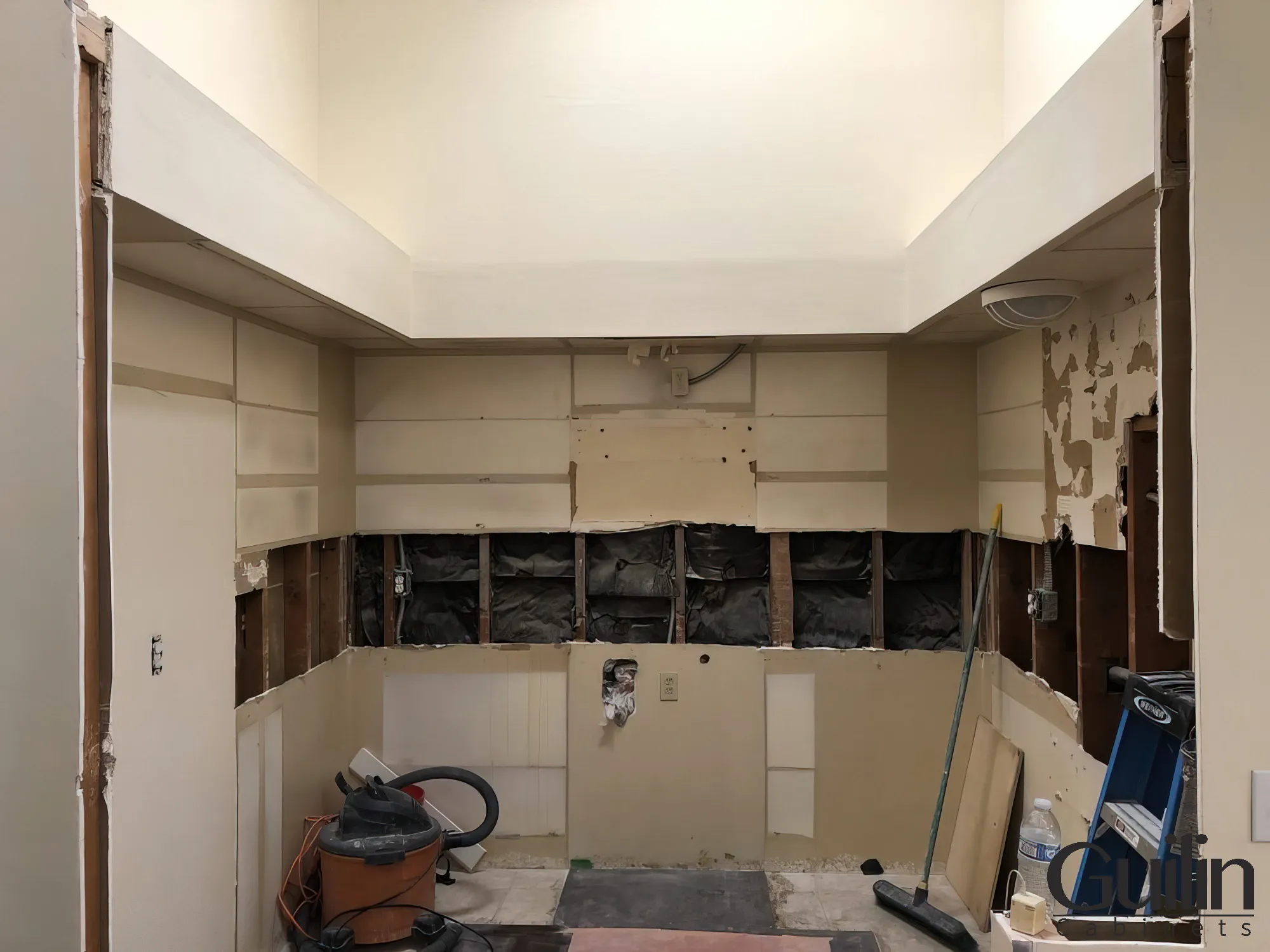 One way to reduce the cost of cabinetry is by choosing a less expensive material or opting for a simpler design. Moreover, You can consider purchasing ready-to-assemble (RTA) cabinets, which are cabinets that have already been built but require assembly by the homeowner. You can also save money by choosing stock cabinets over custom cabinets. => Read more: 10 Best Cabinet Materials: How To Choose Right!
How long does it take to install cabinets?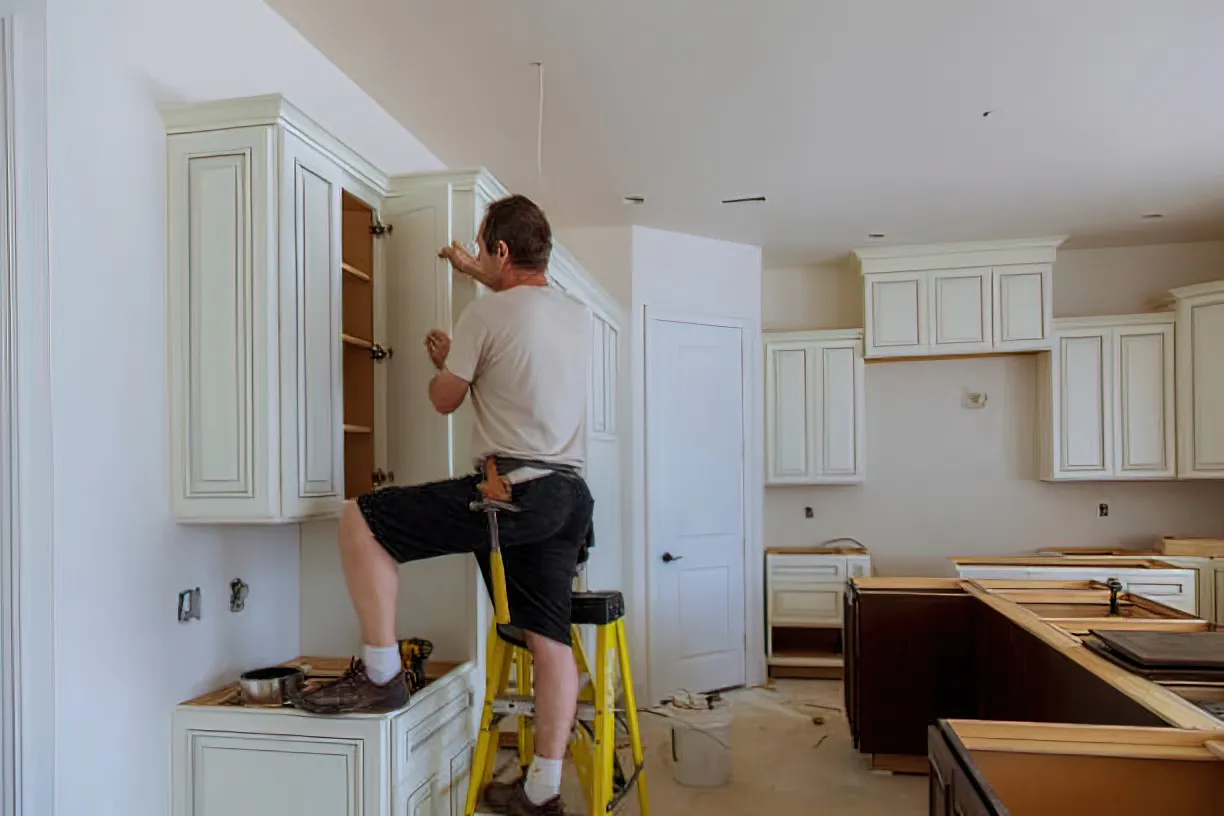 The installation time for cabinets depends on various factors such as the type of cabinets, the size of the kitchen, and the complexity of the design and you can DIY. Installing cabinets yourself can save money, but it can also be a very hard task. It requires a certain level of expertise and tools that may not be available to the average homeowner. However, a professional installer can usually install cabinets within 1-2 days.
How much should I budget for cabinetry in a kitchen renovation?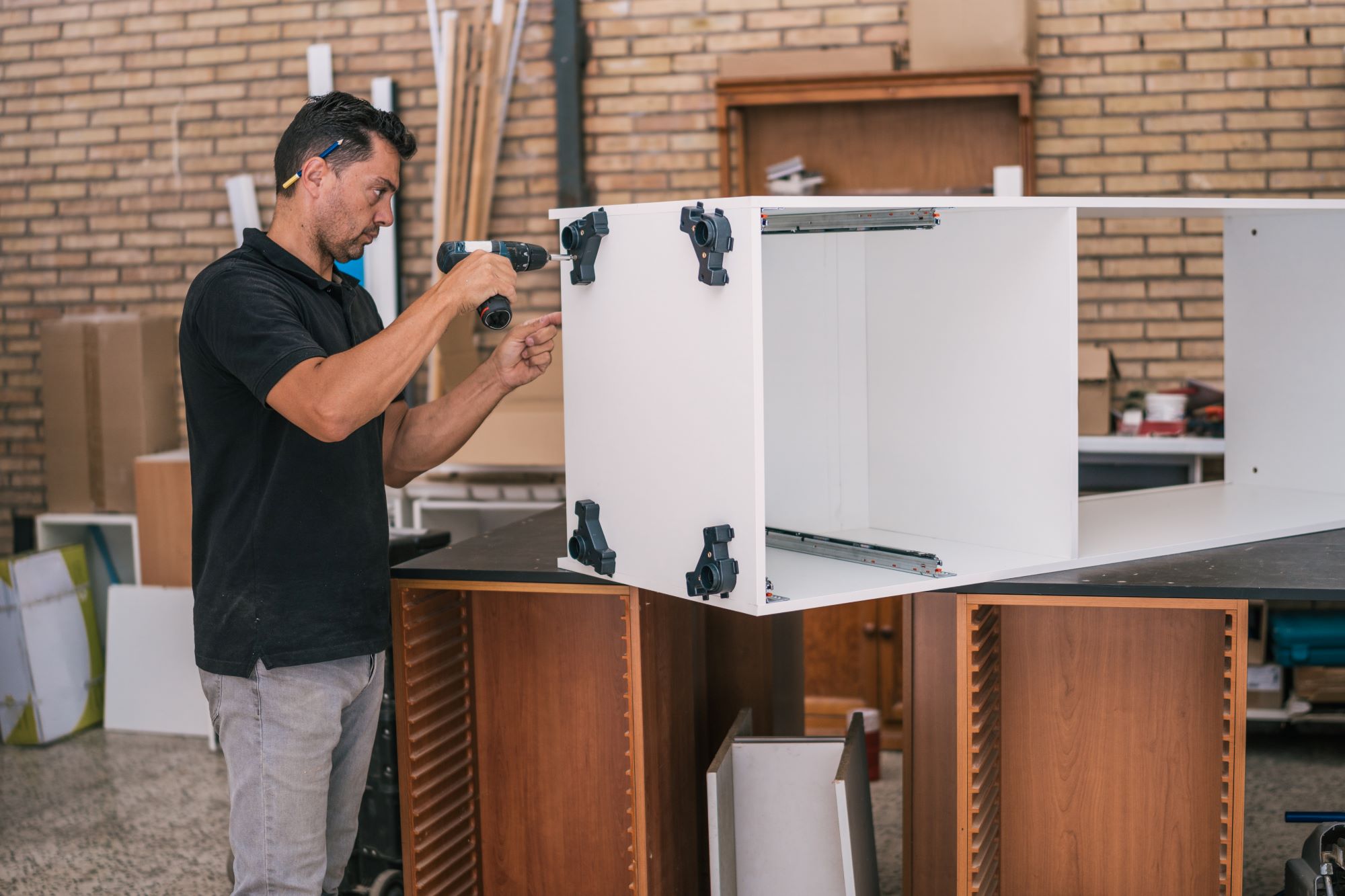 The cost of cabinetry varies depending on the type of cabinets, materials, finishes, and hardware. On average, homeowners should budget 30-40% of their kitchen renovation budget for cabinetry.
How can I choose the right cabinet style for my kitchen?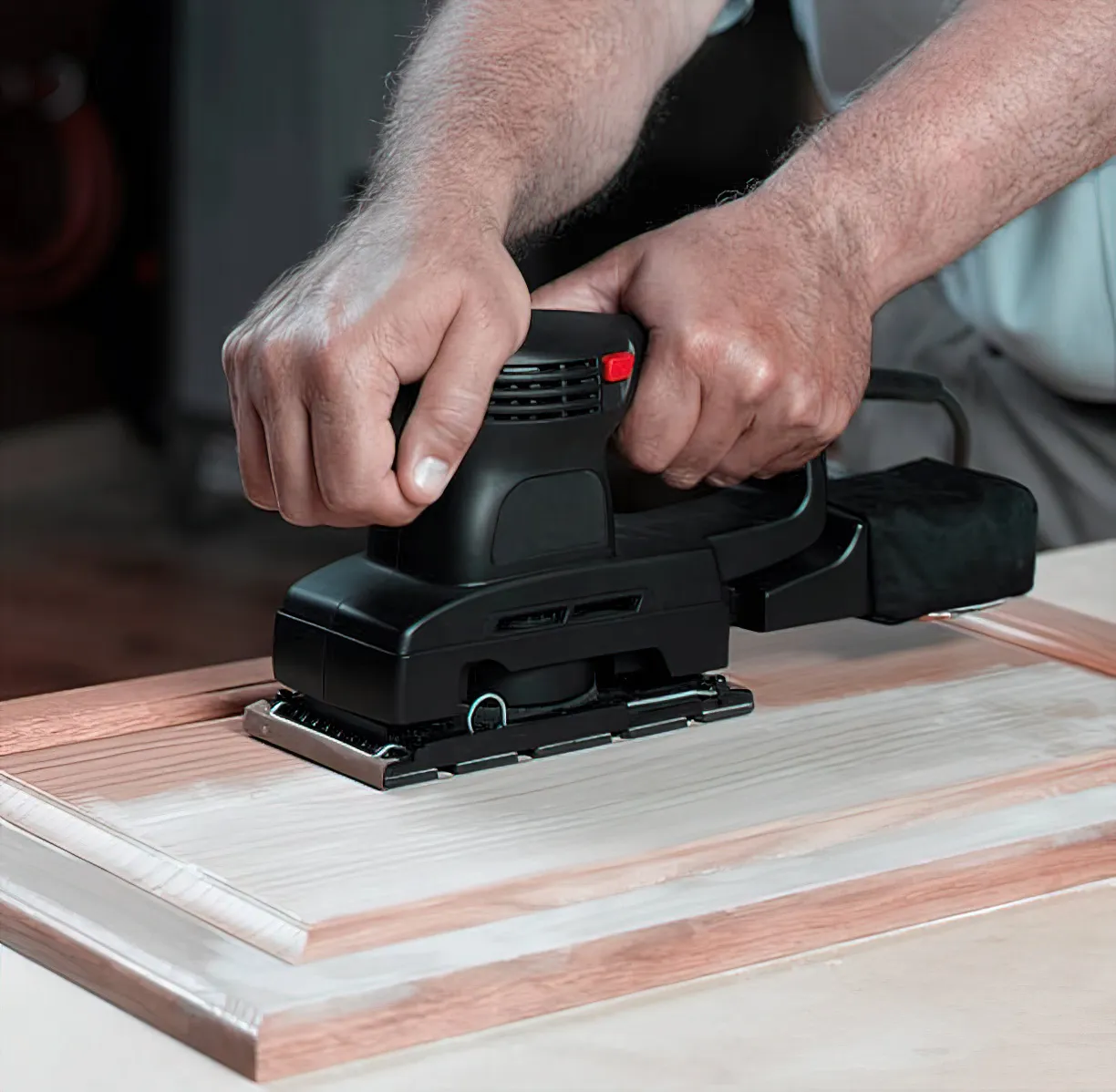 When choosing a cabinet style for your kitchen, consider the overall aesthetic you want to achieve. Look for inspiration in home design magazines, online galleries, and showrooms. You should also consider the functionality you need and the available space in your kitchen
How can I ensure my cabinets are installed correctly?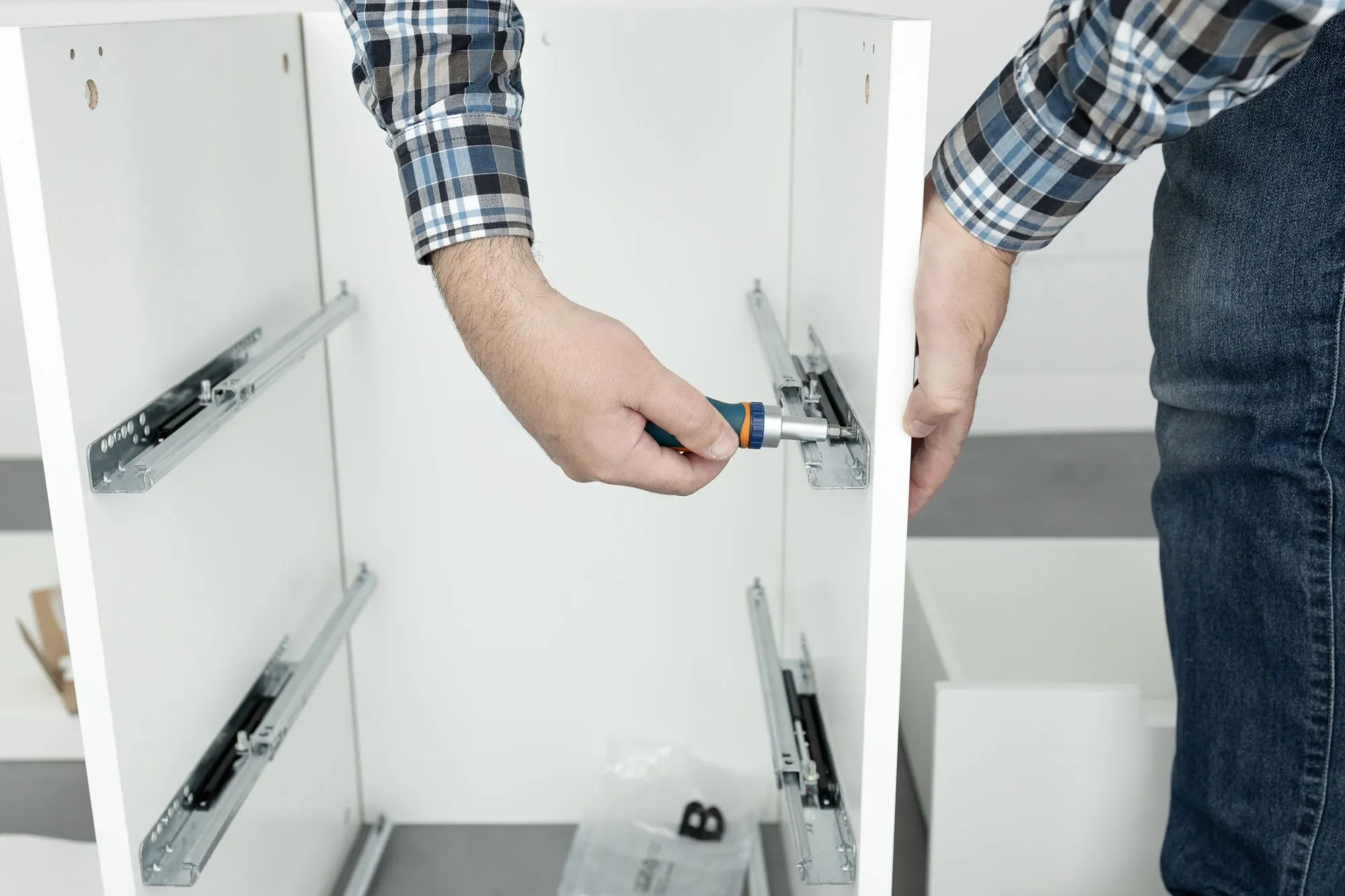 Hiring a professional contractor to install your cabinets is the best way to ensure they are installed correctly. Make sure to check their references and reviews before hiring. You should also communicate your design preferences and functionality needs to ensure the installation meets your expectations.