If you're looking to remodel bathroom countertops, you may have heard of bullnose edge countertops.
What is Bullnose Countertop Edge?
The bullnose countertop edge is edge has a smoothly rounded, convex design that curves downward to meet the underside of the countertop, Bullnose countertop edges are available in a variety of materials, such as granite, quartz, marble, and other natural stones. They can also be made from laminate, solid surfaces, or other synthetic materials. The material used to create the Bullnose edge will determine its durability, maintenance requirements, and overall lifespan.
=> Related Article: Bathroom Accidents – 5 Must-Know Safety Tips to Avoid Them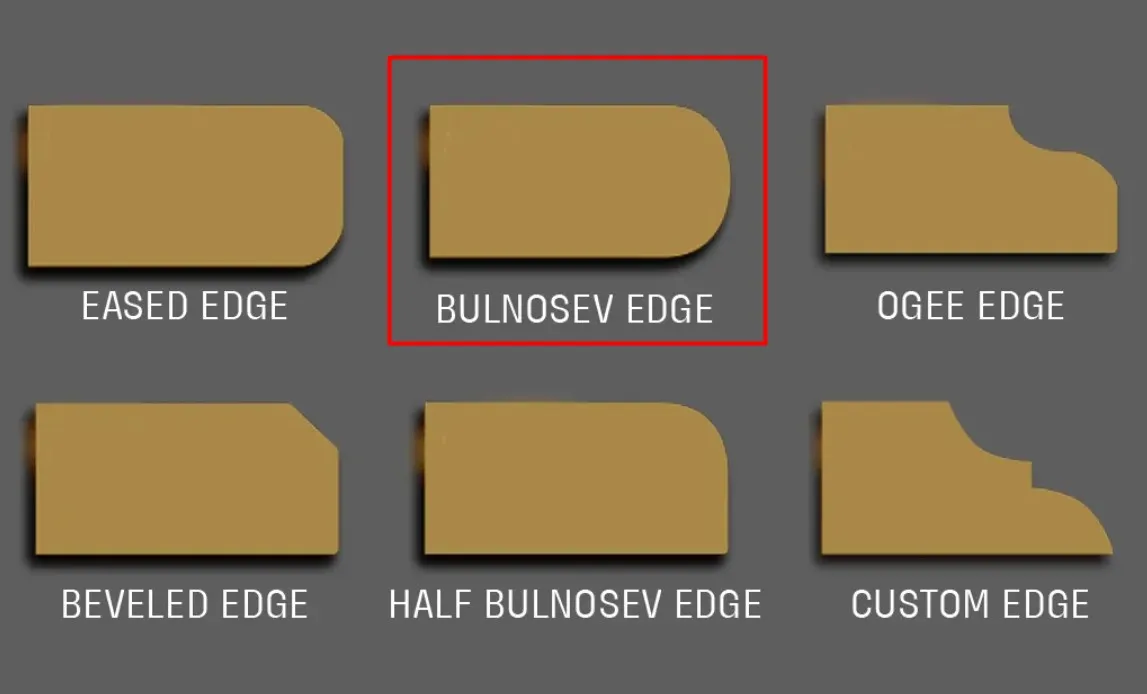 Why Bullnose Edge is Best for Bathroom
Safety:
Bullnose countertops are rounded at the edge, eliminating any sharp corners that may cause injury. This is especially important if you have children or the elderly in your home, as sharp corners can easily cause cuts and other injuries. In addition, the rounded shape is more aesthetically pleasing and helps to soften the look of your bathroom.
=> Read more: 5 Types of Countertop Edge | Which to Choose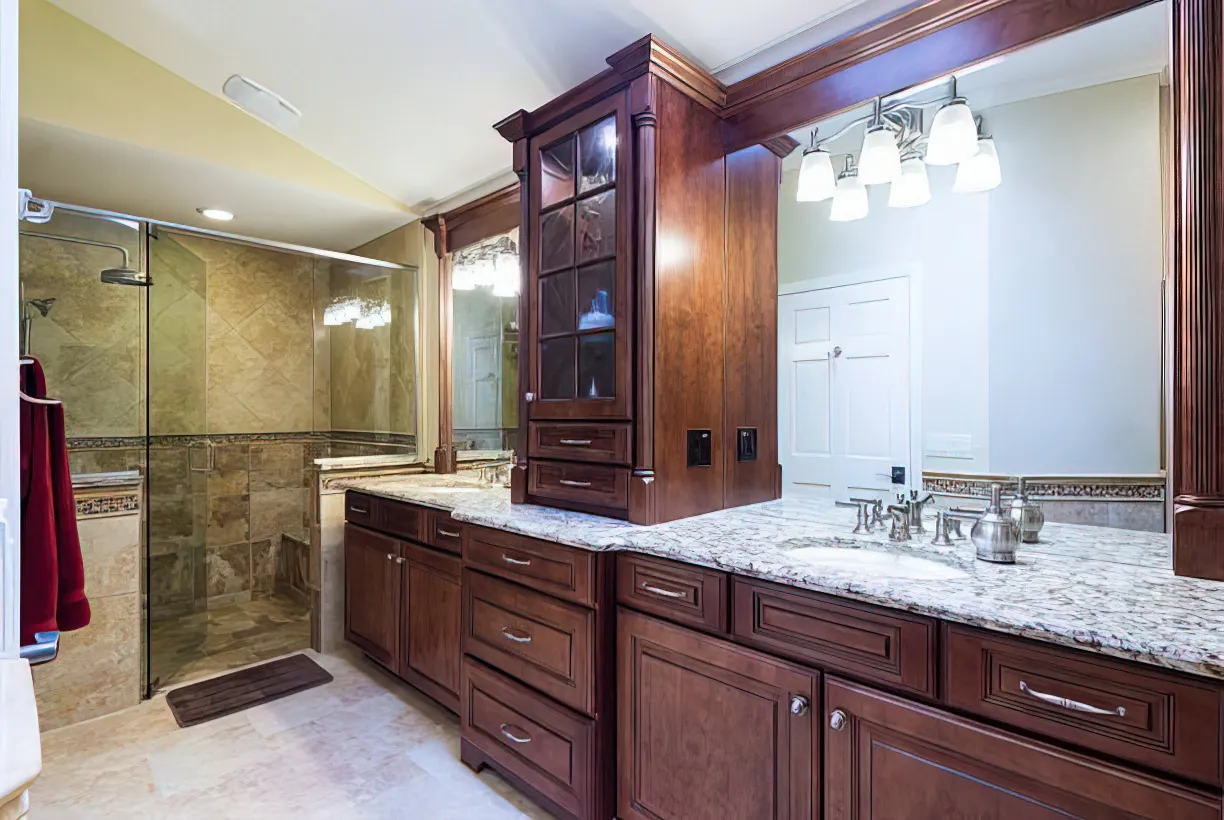 Easy To Clean:
Bullnose Edge is an ideal choice for bathrooms because it is very easy to clean. Because the edge is rounded, there are fewer places for dirt and grime to accumulate, so the area stays cleaner for longer. This makes the bullnose edge ideal for bathrooms, as dirt and grime can build up quickly in these areas.
Easy Maintain:
The Bullnose edge is a lot easier to maintain than a sharp, straight edge because the round edge also helps to reduce chipping and other wear and tear. This makes it ideal for busy households who don't have the time to constantly maintain and keep the bathroom vanity countertop.
Add Elegant, Luxury touch:
The Bullnose edge Adds an elegant touch to any bathroom. It gives the space a softer, more refined look and feels. The rounded edge can also help to create a more spacious feel in the bathroom, as it allows the eye to travel further across the room.
Efficiency & Functionality: 
The Bullnose edge creates a more spacious and efficient countertop space. It eliminates any sharp corners or edges that can get in the way of bathroom activities.