How to Pair Countertop Colors with White Cabinets? The popularity of white cabinets in kitchen design has continued to rise, seen in media such as HGTV and Pinterest. And, it's not hard to see why. White cabinets work with a variety of design styles, from traditional to modern, and everything in between. Plus, they can help make a space feel larger and brighter. If you're unsure where to begin, consider starting with the countertops. Choosing countertops that complement white cabinets can enhance the overall look and feel of your kitchen.
The Countertops Go With White Cabinets?
Granite Countertops
Granite is one of the best options available. The contrasts between the cool, bright white cabinets and the darker, more organic tones of granite create a stunning visual effect that's both timeless and elegant.
=> Related Article: How to Maintain, and Remove Stains Granite Countertops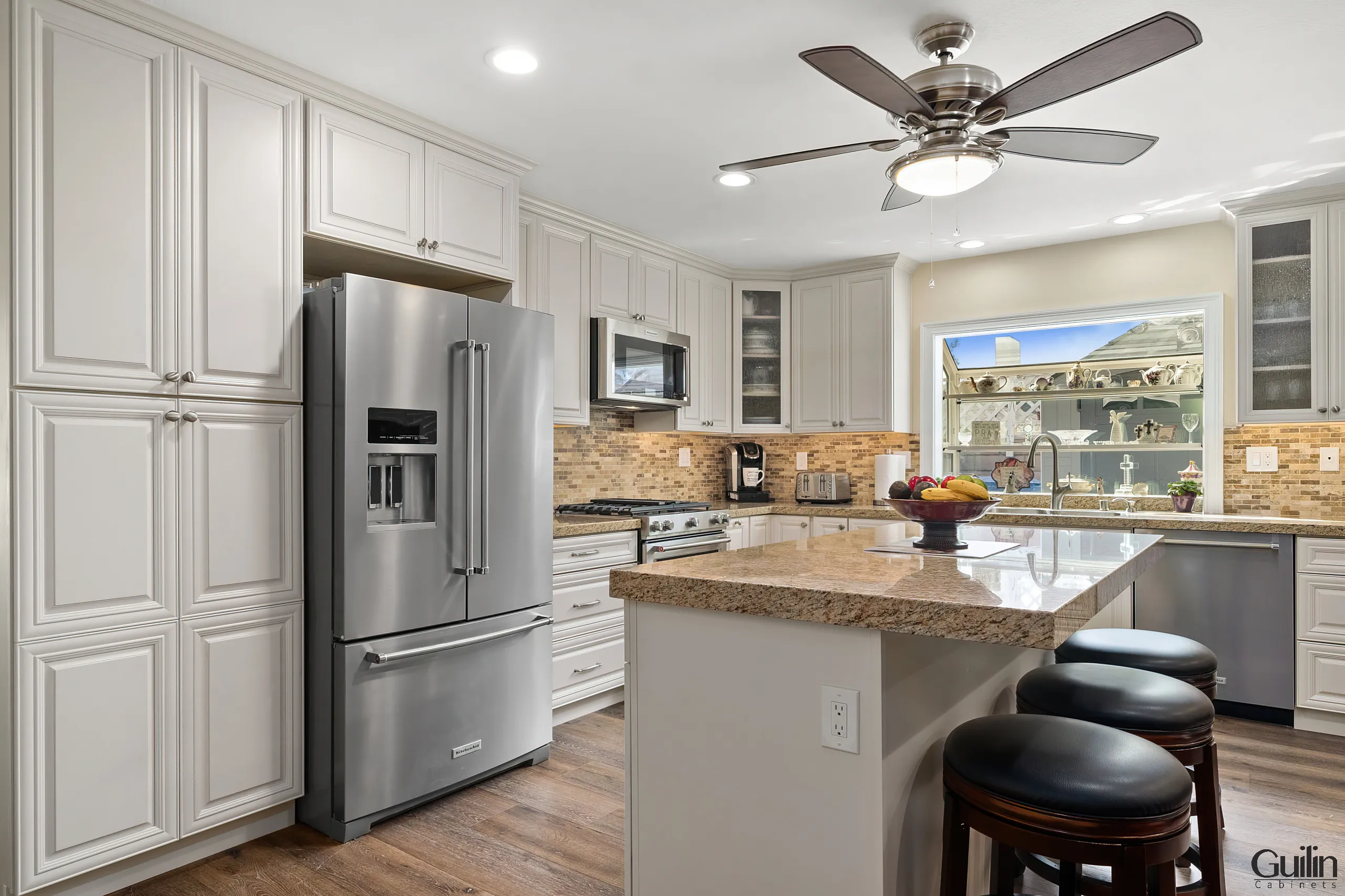 if you're on finding for a countertop to pair with your new vintage-style white cabinets, give granite a try, The beautiful granite countertop in a stately grey or black hue will not disappoint you. And With proper care and maintenance, Granite can last a long Lifetime.
=> Related Article: The Benefit of Granite for Your Countertops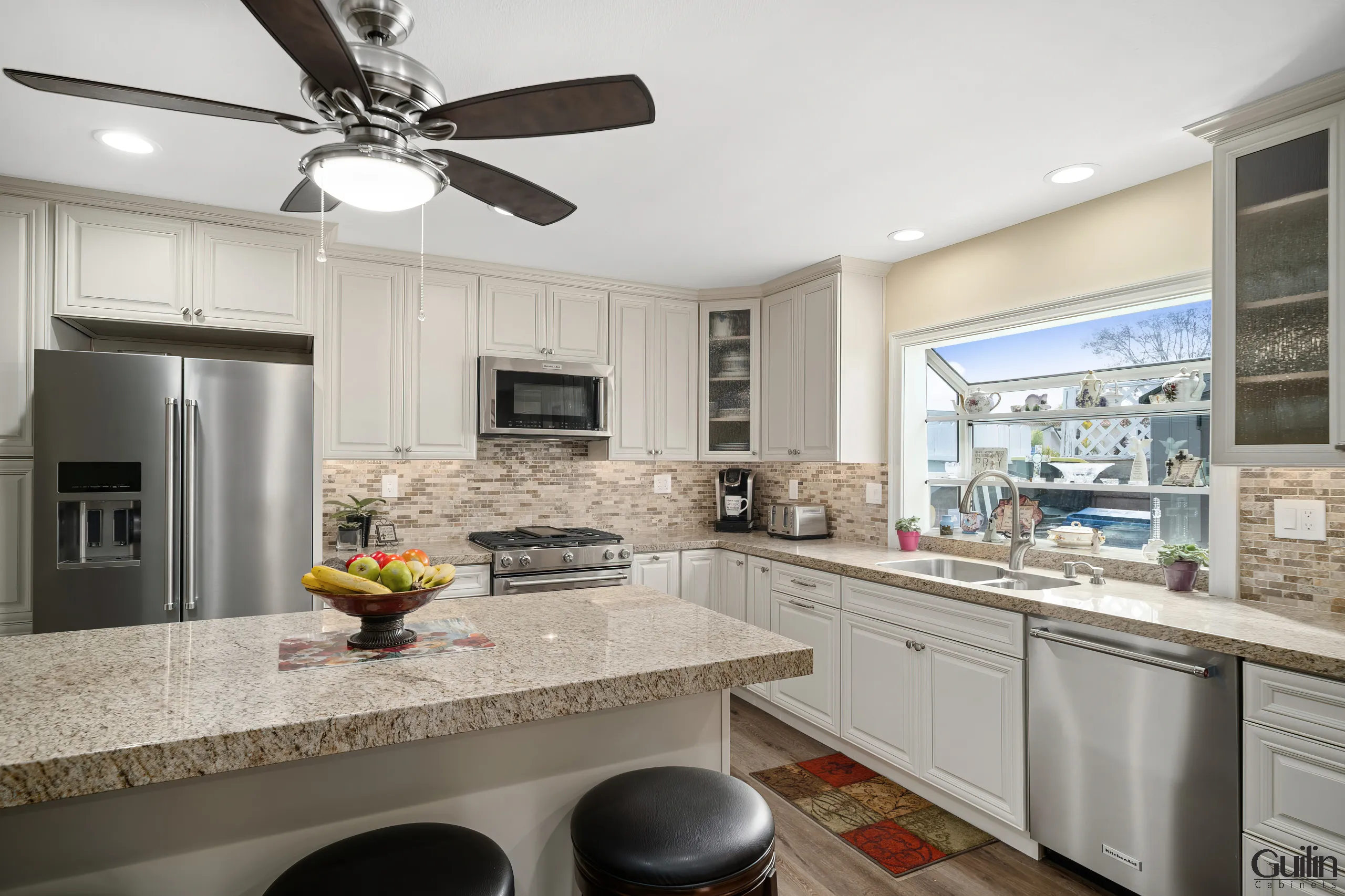 High Gloss Laminate Countertops
High Gloss laminate is well known for its sleek and shiny surface, adding a modern and sophisticated look to your kitchen. This innovative material is also an affordable alternative to expensive countertop options.
=> Related Article: How Long Do Laminate Countertops Last?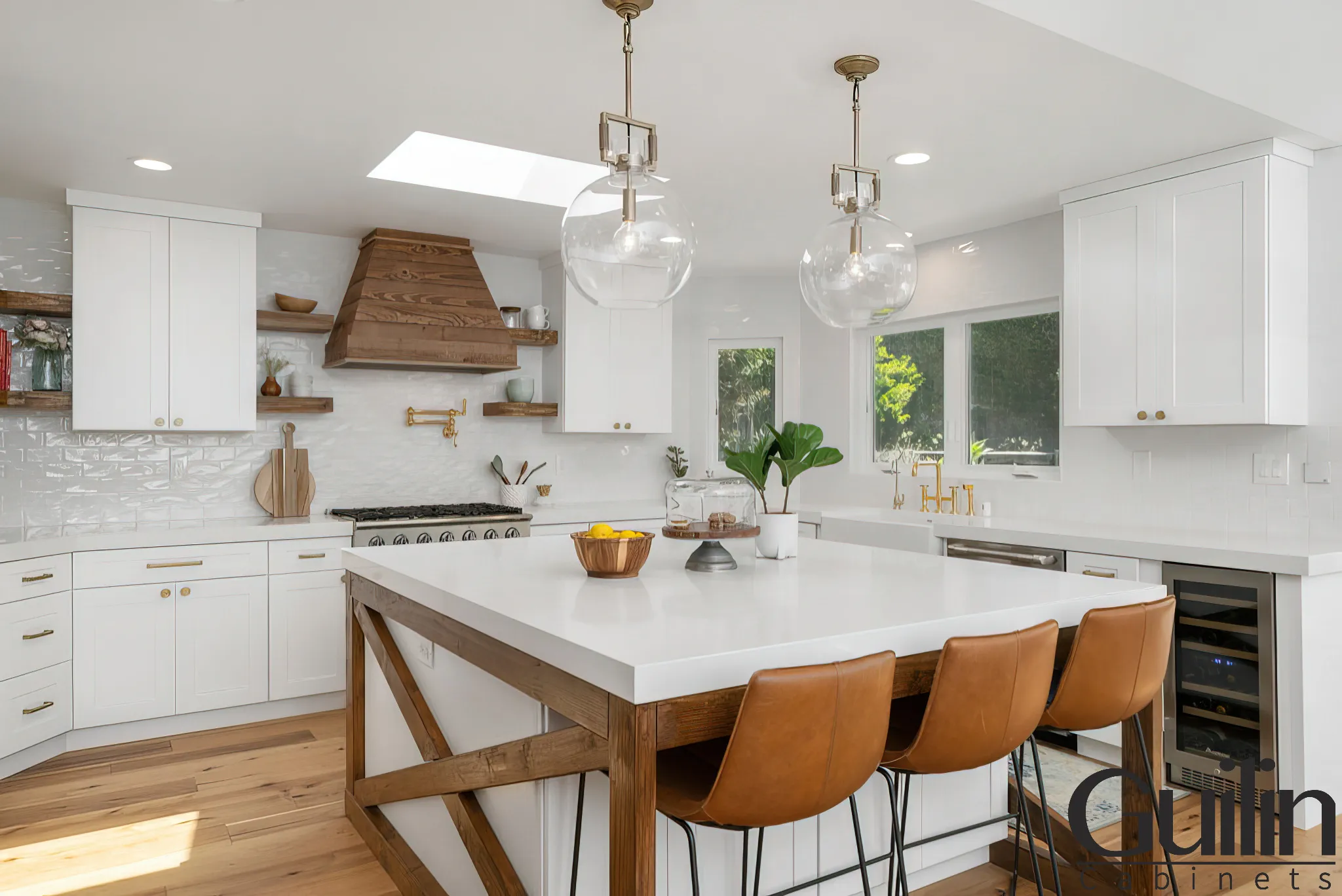 One of the notable features of a high-gloss laminate countertop is its mimics the look of finished wood, creating a warm and welcoming ambiance. When paired with white cabinets, it creates a light and airy atmosphere that makes cooking a pleasant task. Moreover, the reflective surface of high gloss laminate countertops enhances the natural light in your kitchen, making it appear more spacious and brighter.
=> Related Article: Gloss or Semi-Gloss For Kitchen Cabinets: Which is Better?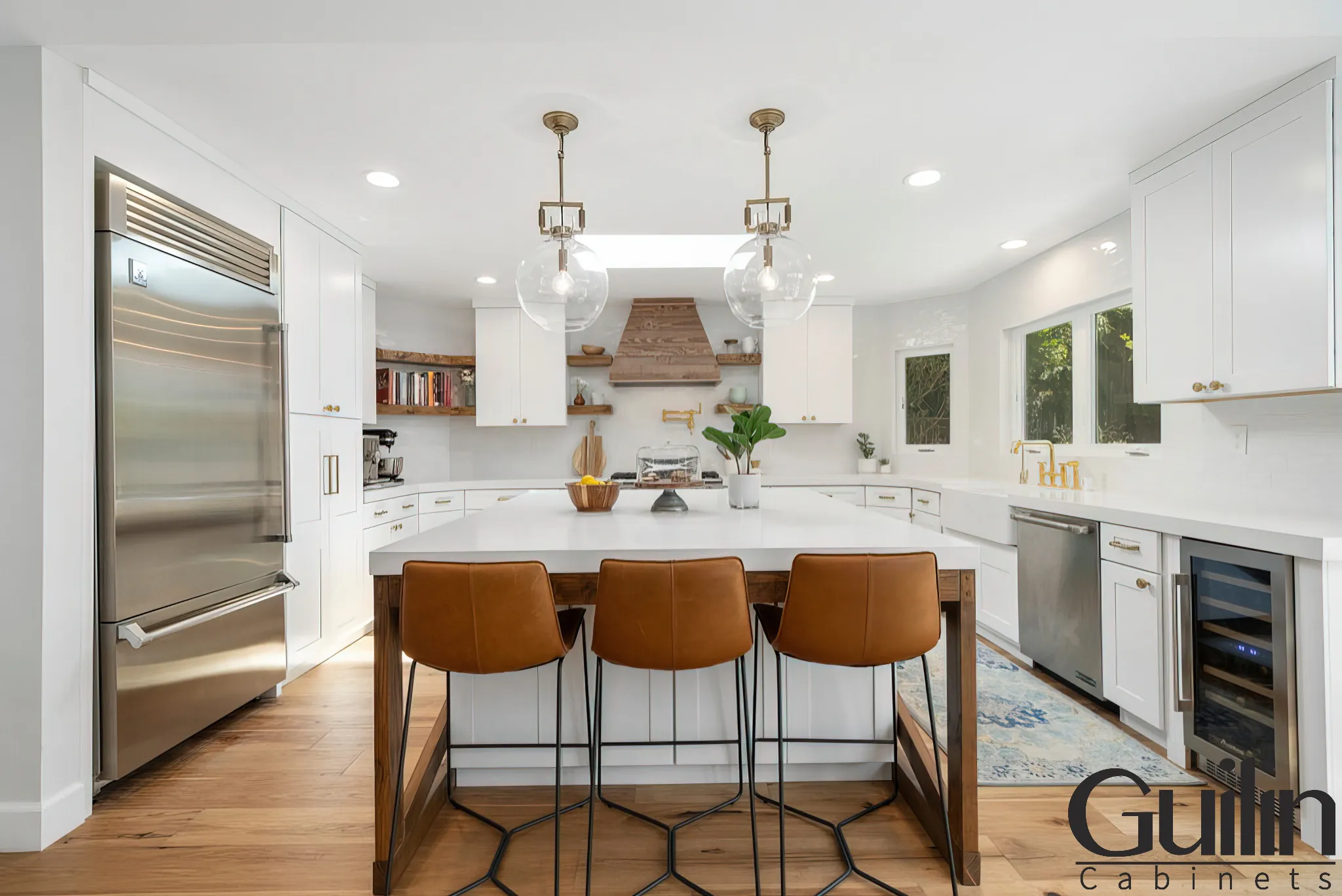 Black Quartz Countertops
Black Quartz countertops offer a high-contrast look that can be easily complemented with a variety of eclectic accents for your white kitchen. This durable countertop is simple, elegant, and built to last.
=> Related Article: Quartz Countertops Made of Anyways? Pros, and Cons of Quartz?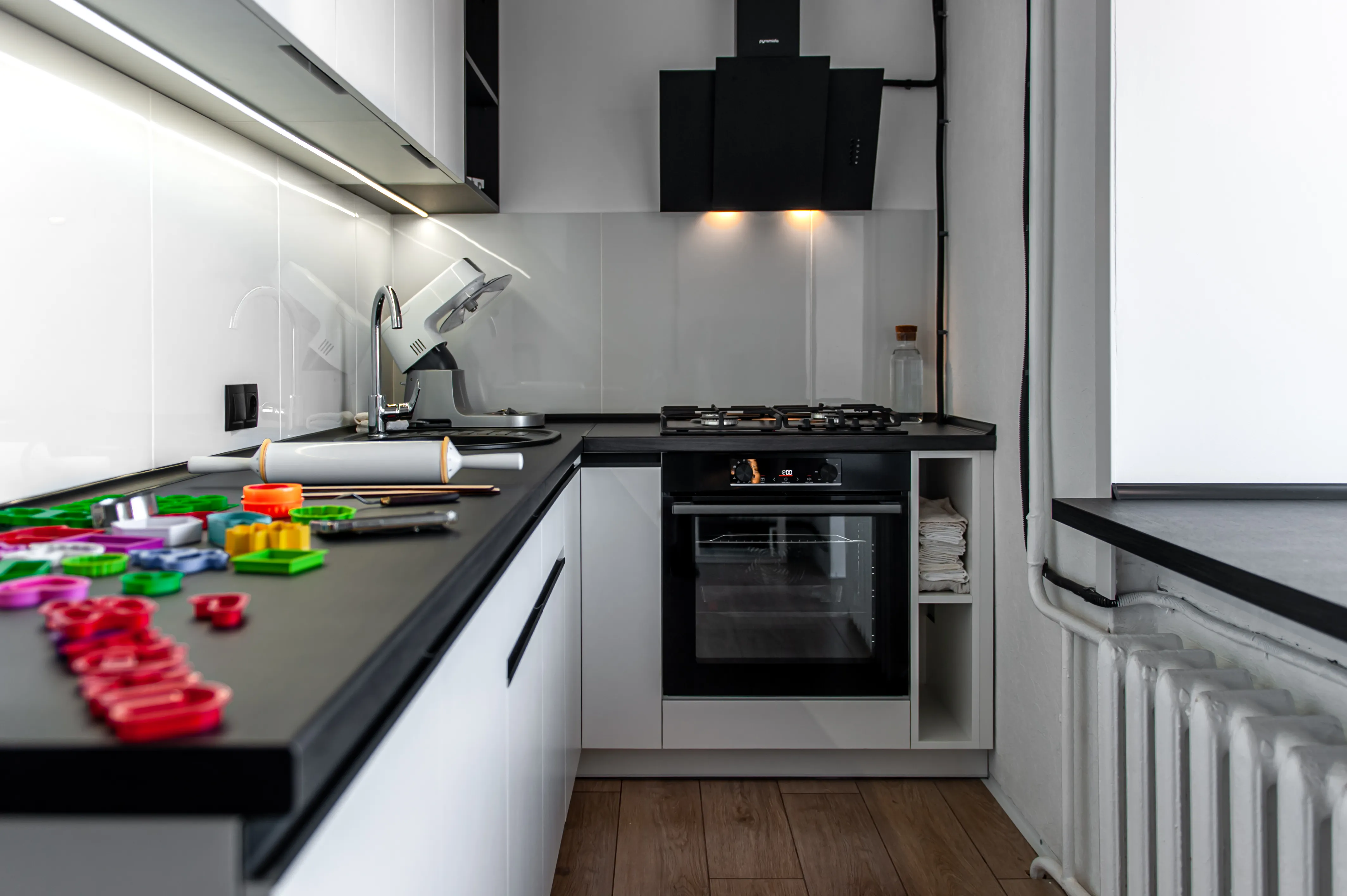 In addition to their sleek appearance, Quartz countertops are more resistant than natural stone, making them a practical choice for your kitchen. This countertop doesn't require any maintenance and is incredibly easy to clean. The ultra-hygienic surface offers germ and bacterial resistance, making it a great choice for those who prioritize cleanliness.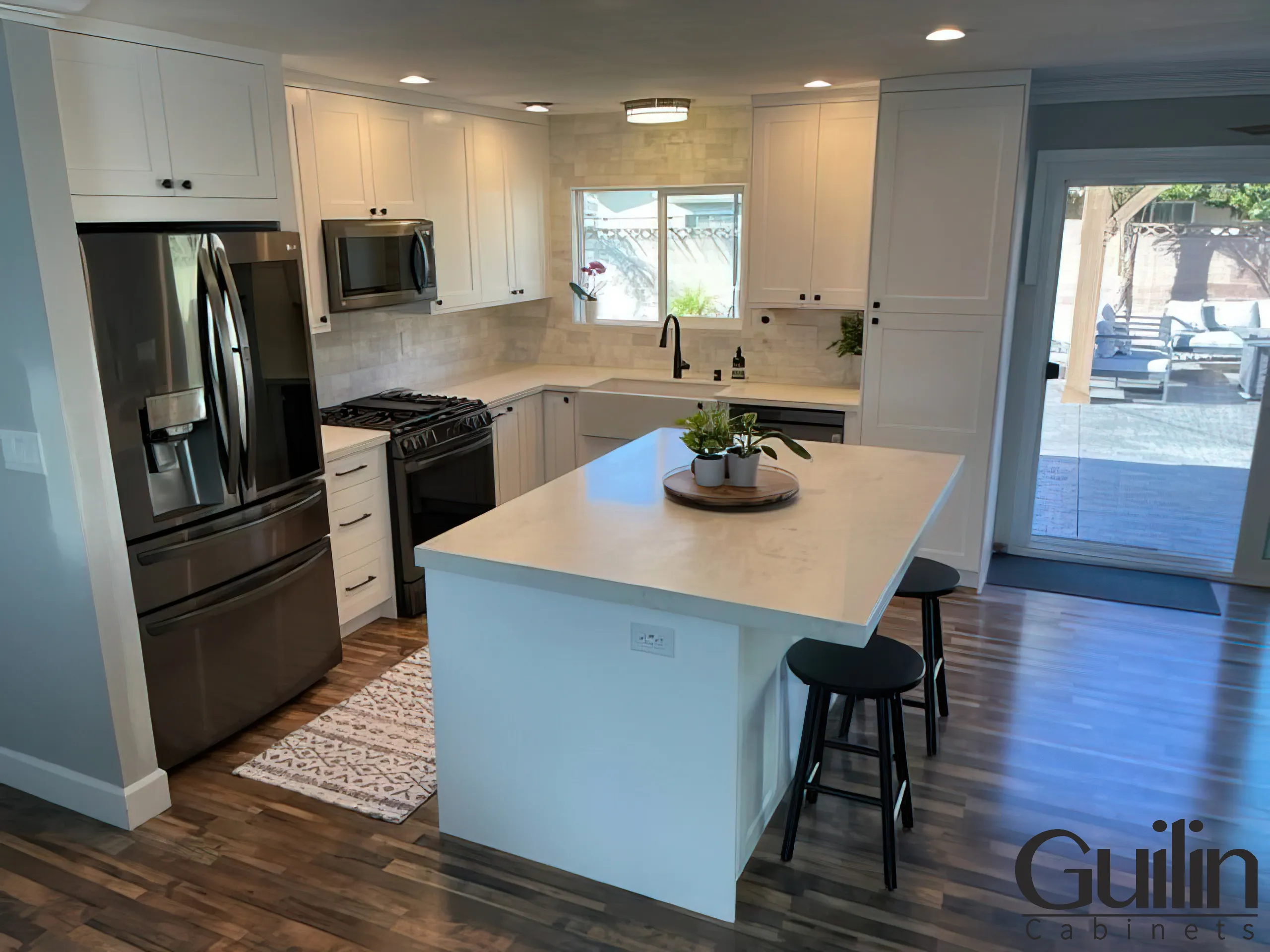 Marble Countertops
Marble countertops have long been associated with elegance and sophistication. With a wide range of styles and colors available, it's easy to find the perfect match for any kitchen design. When it comes to a neutral theme, you can't go wrong with a classic white and gray marble countertop. This stunning choice adds a touch of luxury and complements any color scheme beautifully, including your white kitchen.
=> Related Article: Marble Countertops: The Most Expensive Stone Countertop Choice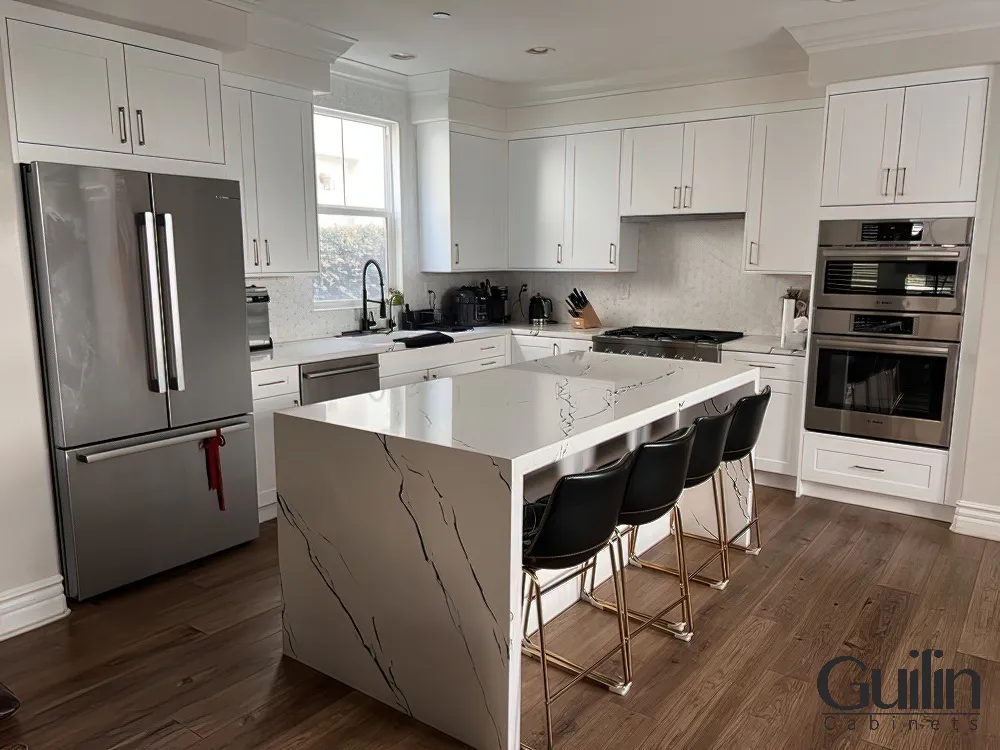 Wood Countertops
Wood countertops have gained popularity among homeowners for many reasons. They not only look stunning but also provide durability and functionality. With proper care and maintenance, they can last long without any significant damage. Adding wooden accents can provide a rustic and classic vibe to your home. It can also add warmth to your white kitchen while creating a cozy ambiance.
=> Related Article: The Average Price of Different Countertops – Guilin Cabinets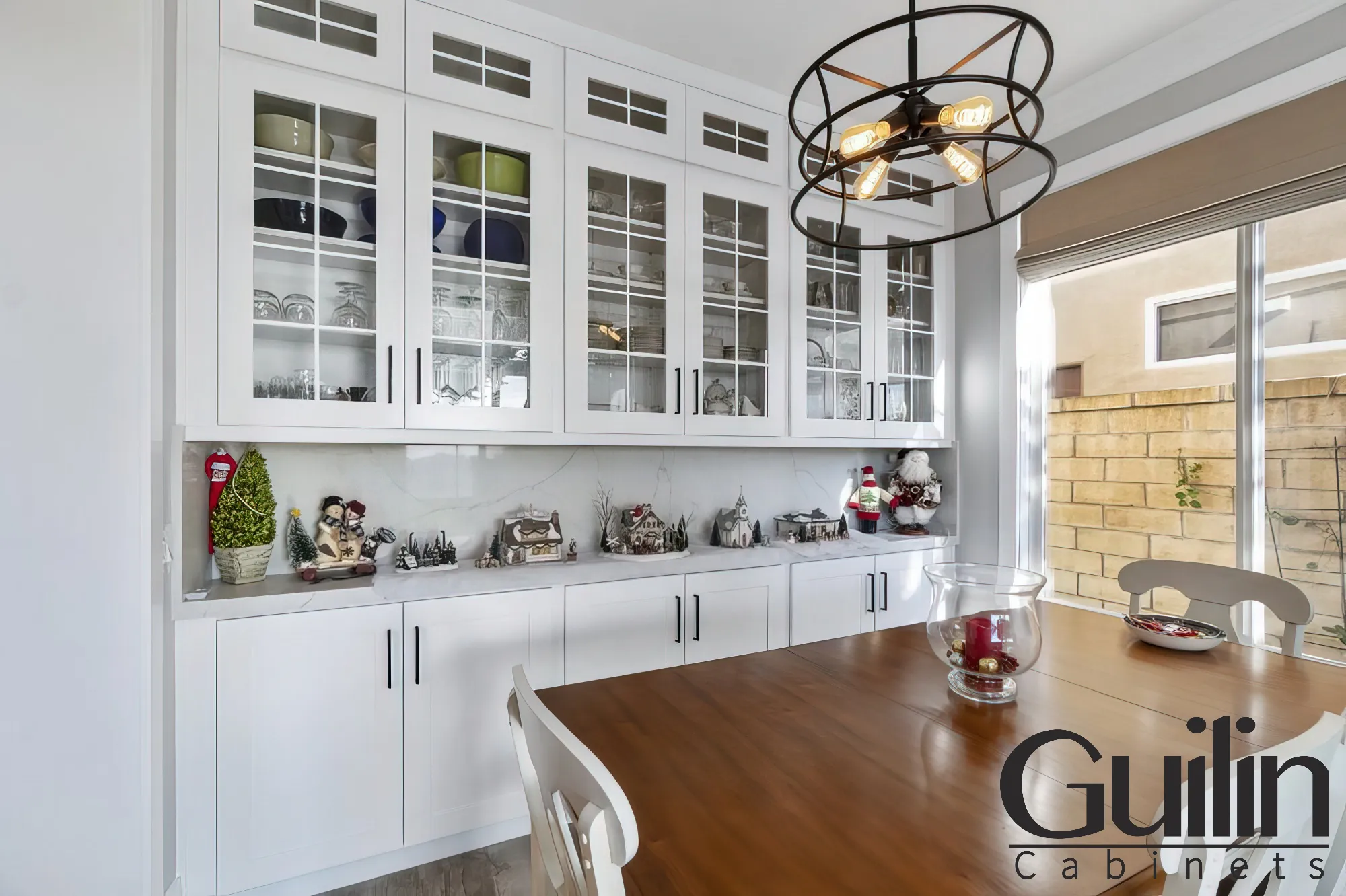 Pure White Quartz
For those who appreciate minimalism, pure white quartz is an excellent pick. Its clean and crisp appearance seamlessly integrates with white cabinetry, creating an uncluttered and modern ambiance.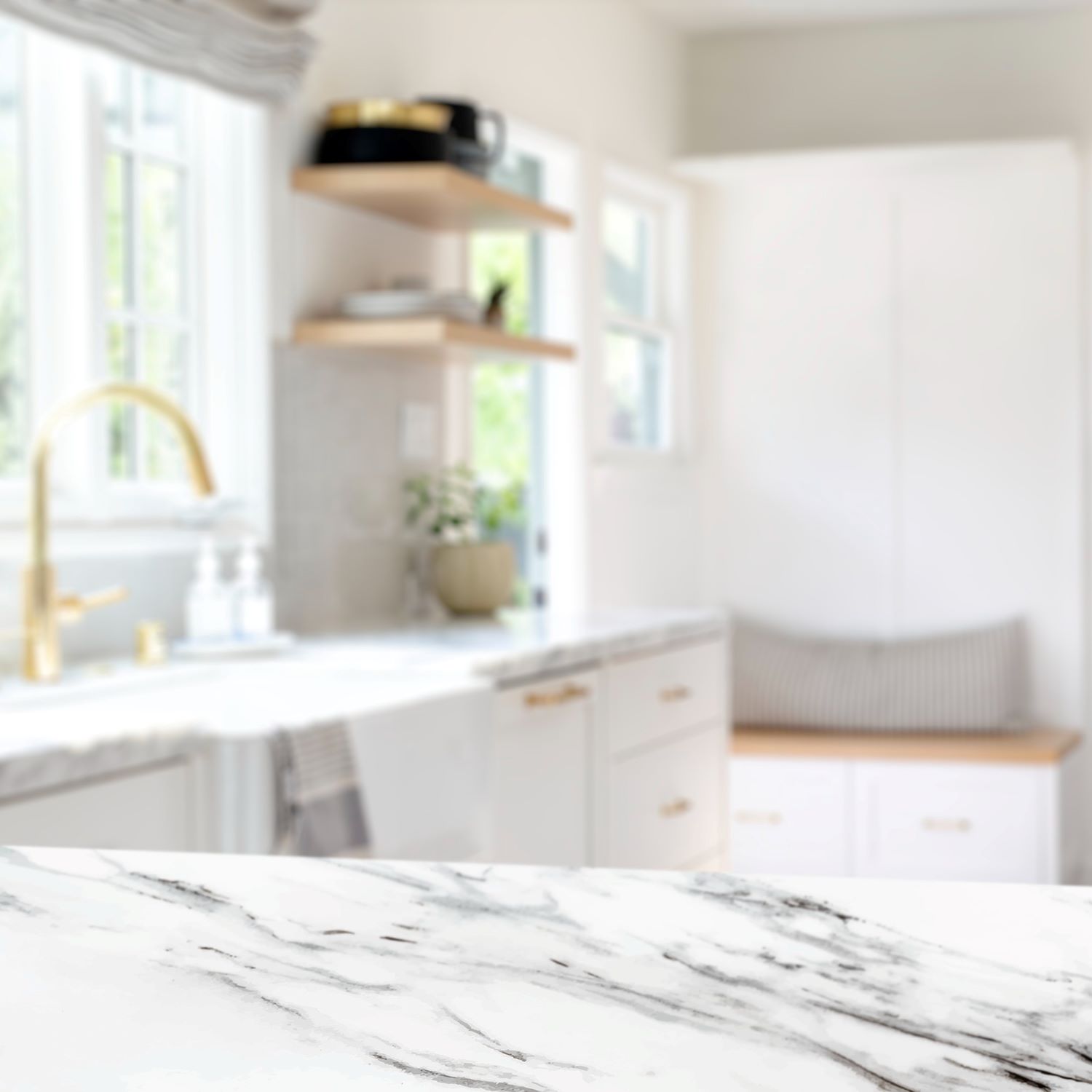 Stainless Steel Countertops
For a sleek and professional look, stainless steel countertops are an avant-garde choice. They reflect light, making the kitchen appear brighter, and their reflective surface pairs harmoniously with white cabinetry.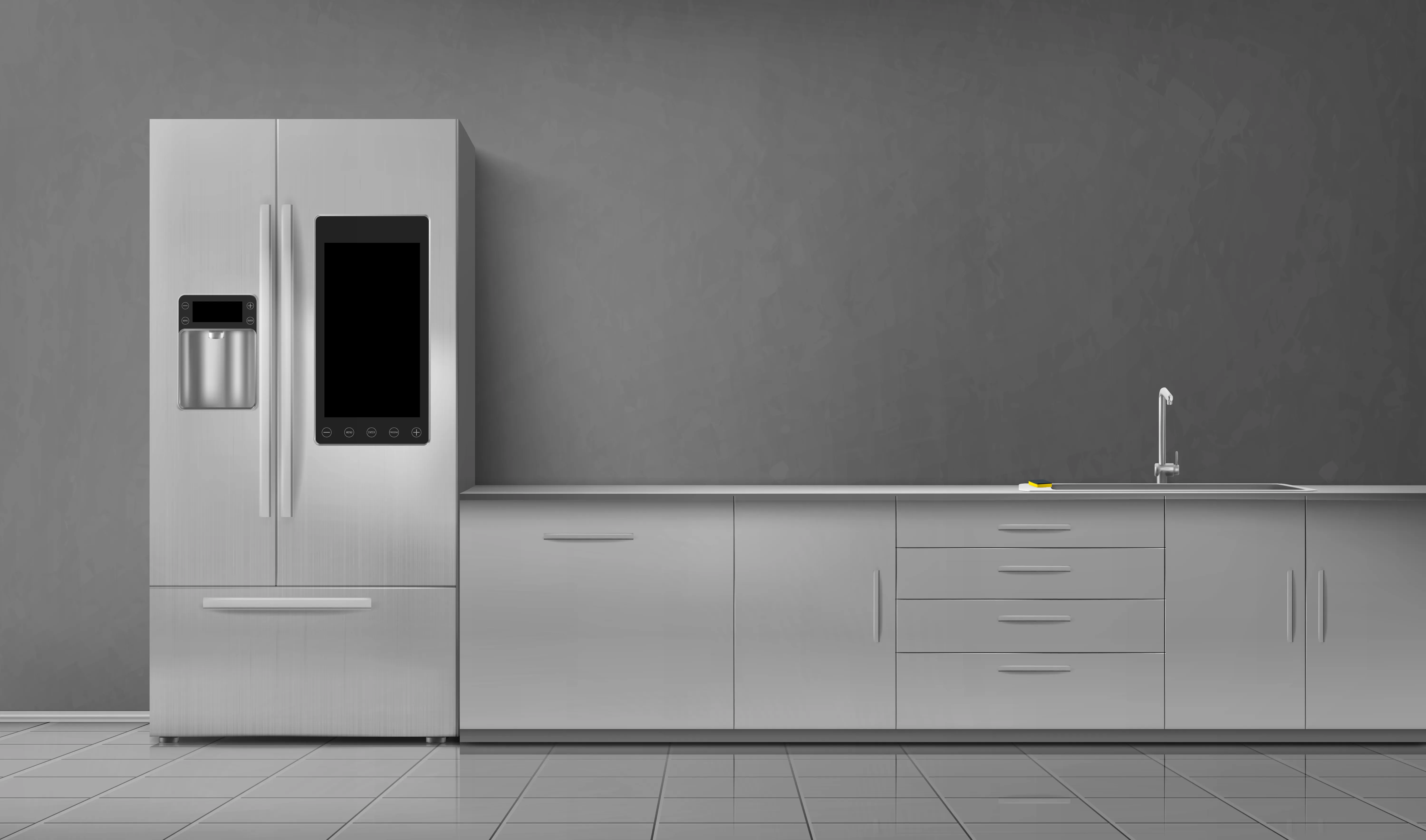 The Countertops Ideas For Kitchen With White Cabinets From Guilin Cabinet Projects