Designing a new bathroom or planning a renovation? If you want to create a bathroom that truly impresses, consider the addition of a free-standing bathroom vanity. These vanities combine the aesthetics of standalone furniture with the practicality of traditional vanities. They not only enhance storage but also create a sense of space. In this guide, we'll delve into the benefits of choosing a free-standing vanity and provide a step-by-step installation guide for a DIY project that can revitalize your bathroom.
Elegant and Luxurious
One of the foremost benefits of opting for a Free-Standing bathroom vanity is the immediate enhancement it brings to your bathroom's aesthetic appeal. These vanities are available in a wide range of styles, from contemporary to classic, allowing you to choose one that complements your bathroom's decor seamlessly. The elegant design and quality craftsmanship of these vanities make them a focal point in any bathroom.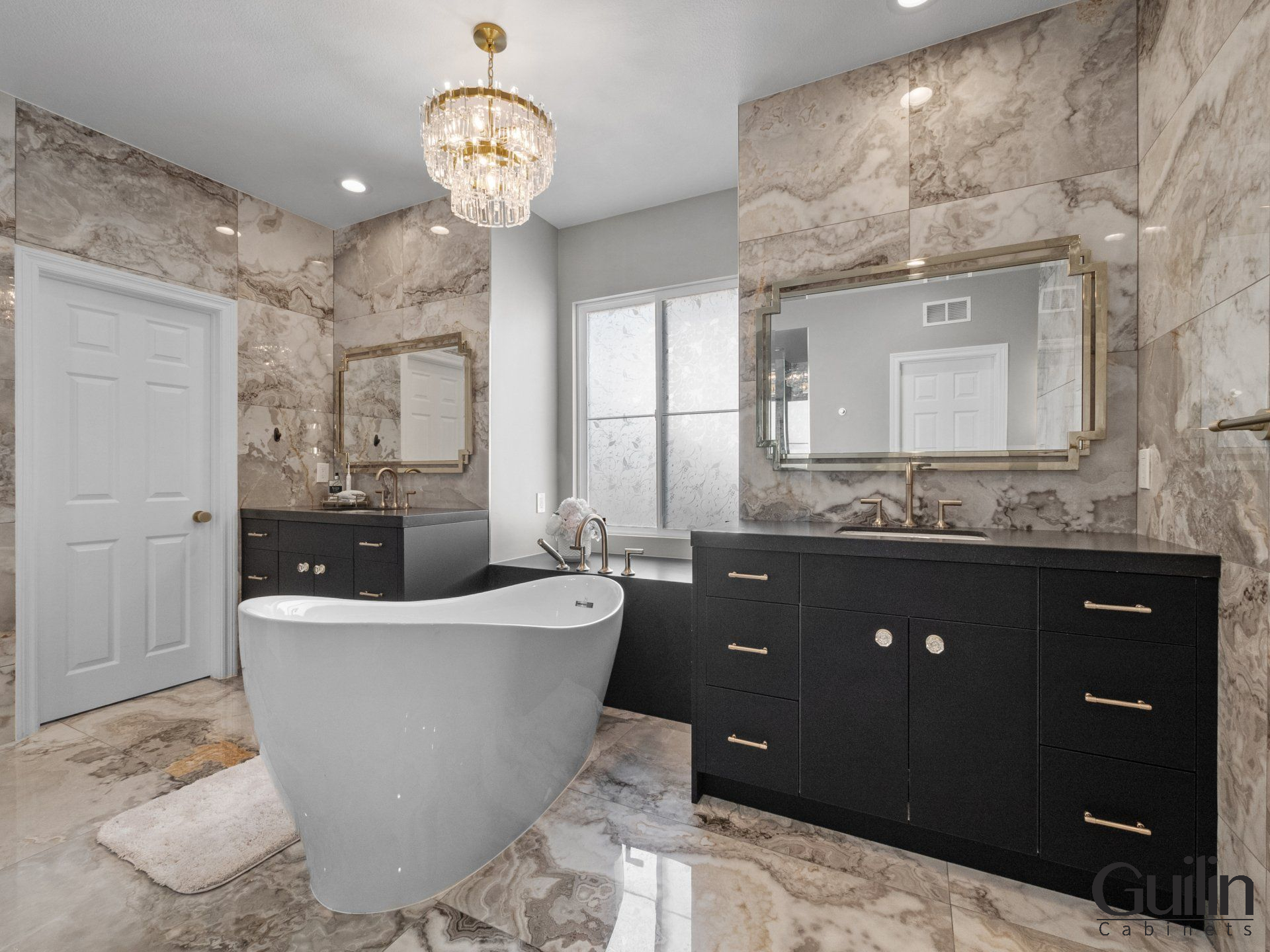 Imagine a sophisticated, high-end bathroom, and chances are it features a free-standing bath vanity. These pieces of furniture have long been associated with luxury and elegance. Historically, free-standing bath vanity, for instance, was a symbol of opulence, allowing space for servants to assist with bathing in the 19th Century. Today, they still convey a sense of grandeur and luxury. When you choose free-standing bathroom furniture, you signal that you have exquisite taste and appreciate the finer things in life.
Easy Installation and Replacement
Installing free-standing fixtures like washbasins, bathtubs, or other detached furniture is generally straightforward for plumbers or contractors. They don't need to tile around these fixtures as they sit on top of existing tiles. This not only simplifies installation but also makes it effortless to replace individual pieces when you want to refresh your bathroom's look. For example, installing or replacing a top-of-the-line free-standing toilet often involves drilling a few holes in the wall, screwing the unit in place, and connecting it to plumbing.
Greater Design Flexibility
Incorporating free-standing furniture into your bathroom design offers a higher level of design flexibility. Items like freestanding bathroom cabinets (excluding plumbed-in vanity units) can be easily moved to rearrange your bathroom layout. Additionally, free-standing bathtubs are not confined to the corners of your room, allowing you to position them wherever you desire. This flexibility empowers you to adapt your bathroom's design to your changing preferences.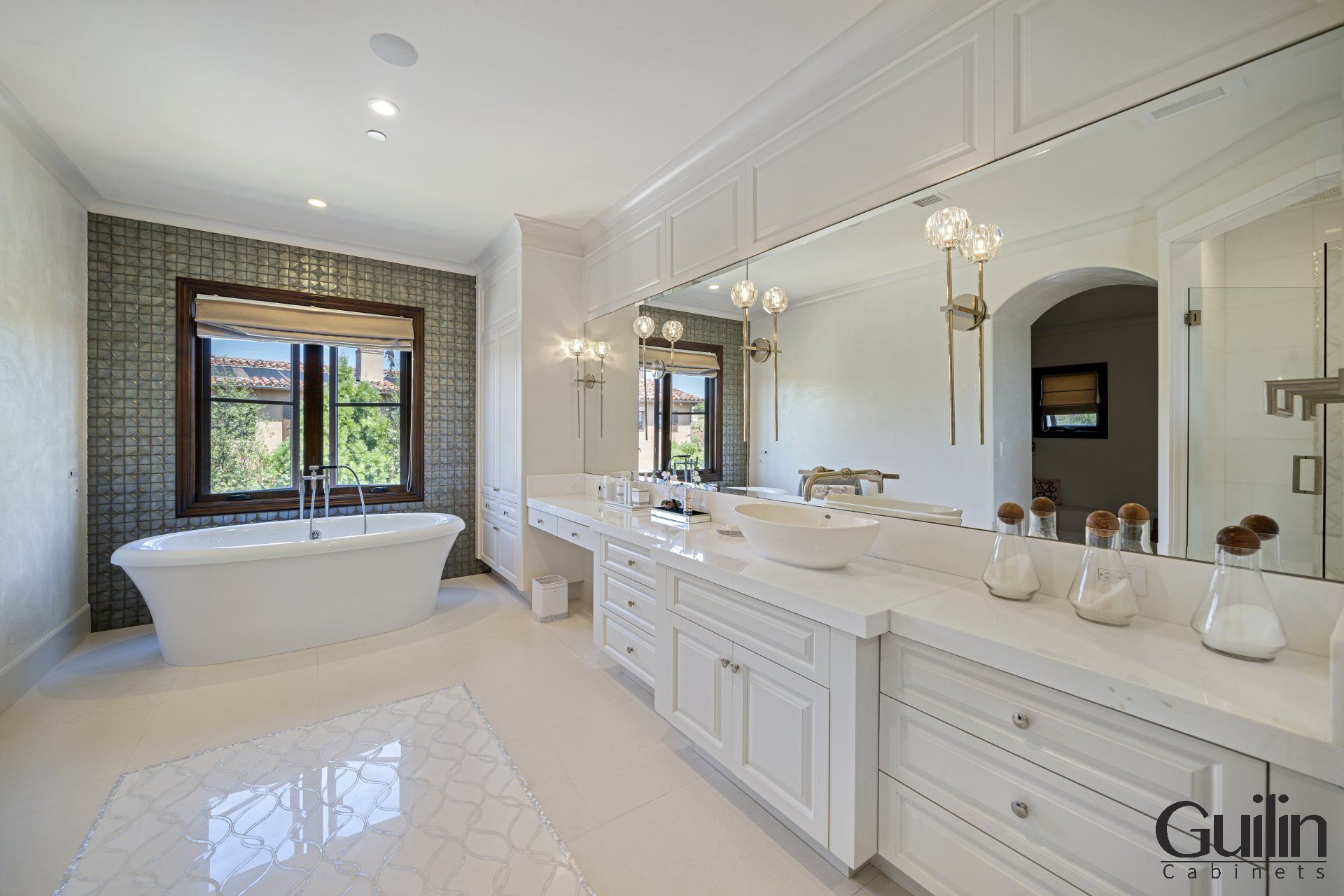 Varied Shapes and Sizes
One common misconception about free-standing fixtures is that they consume excessive space. In reality, free-standing furniture comes in a wide range of shapes and sizes to accommodate different bathroom dimensions. For instance, you can find freestanding bathtubs ranging from 130cm to 180cm in length, making them suitable even for compact bathrooms with careful planning. Moreover, contemporary designs like the slimline Taylor Black Marquina Marble Basin offer space-saving elegance. Conversely, larger free-standing pieces can add a magnificent and splendid touch to spacious bathrooms, creating a wow factor.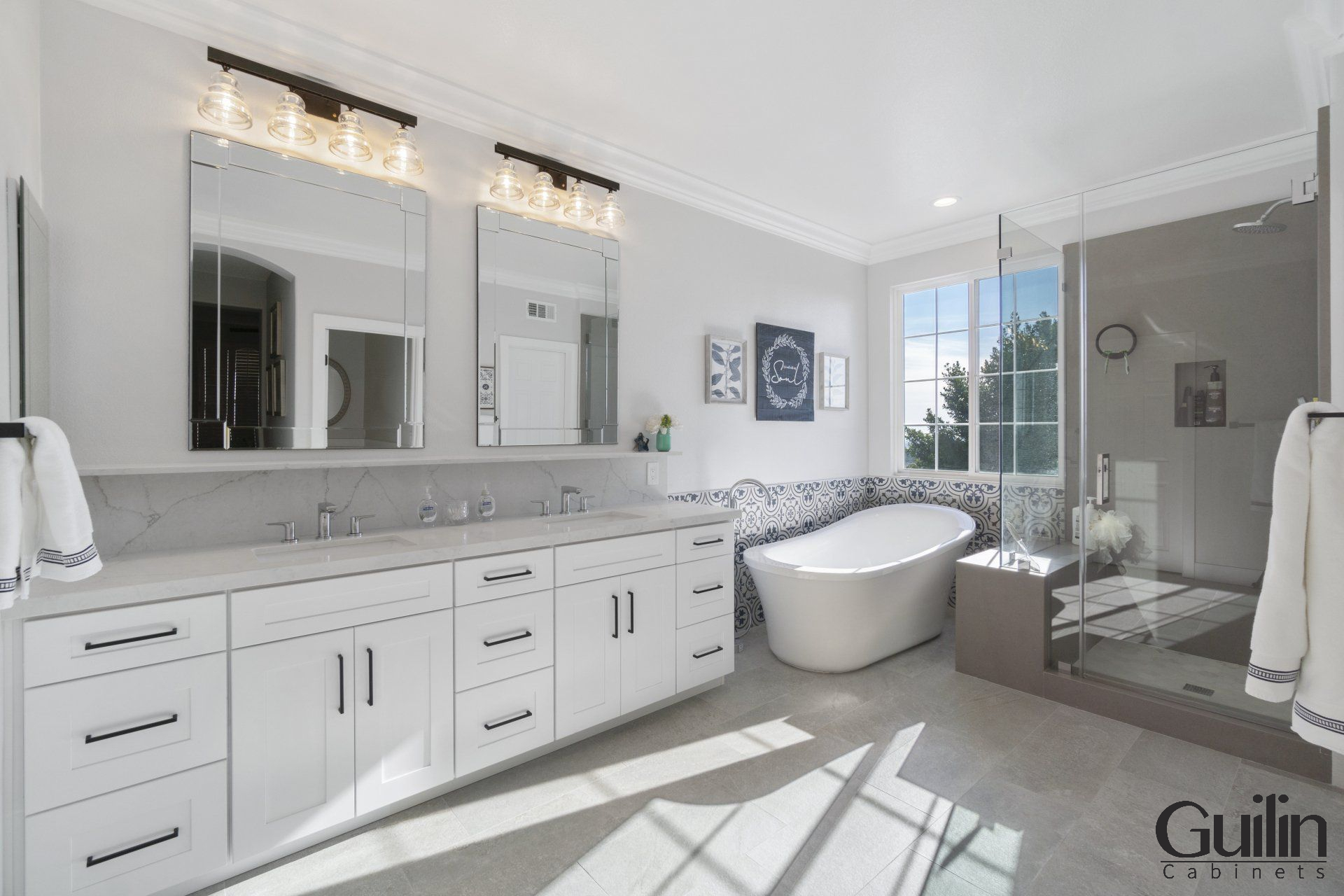 Cost-Effective Option
Despite their appearance as fully finished furniture, free-standing vanities are often more budget-friendly than built-in alternatives. They are typically prefabricated and portable, meaning you can take them with you if you ever decide to move. This makes them not only stylish but also a smart investment.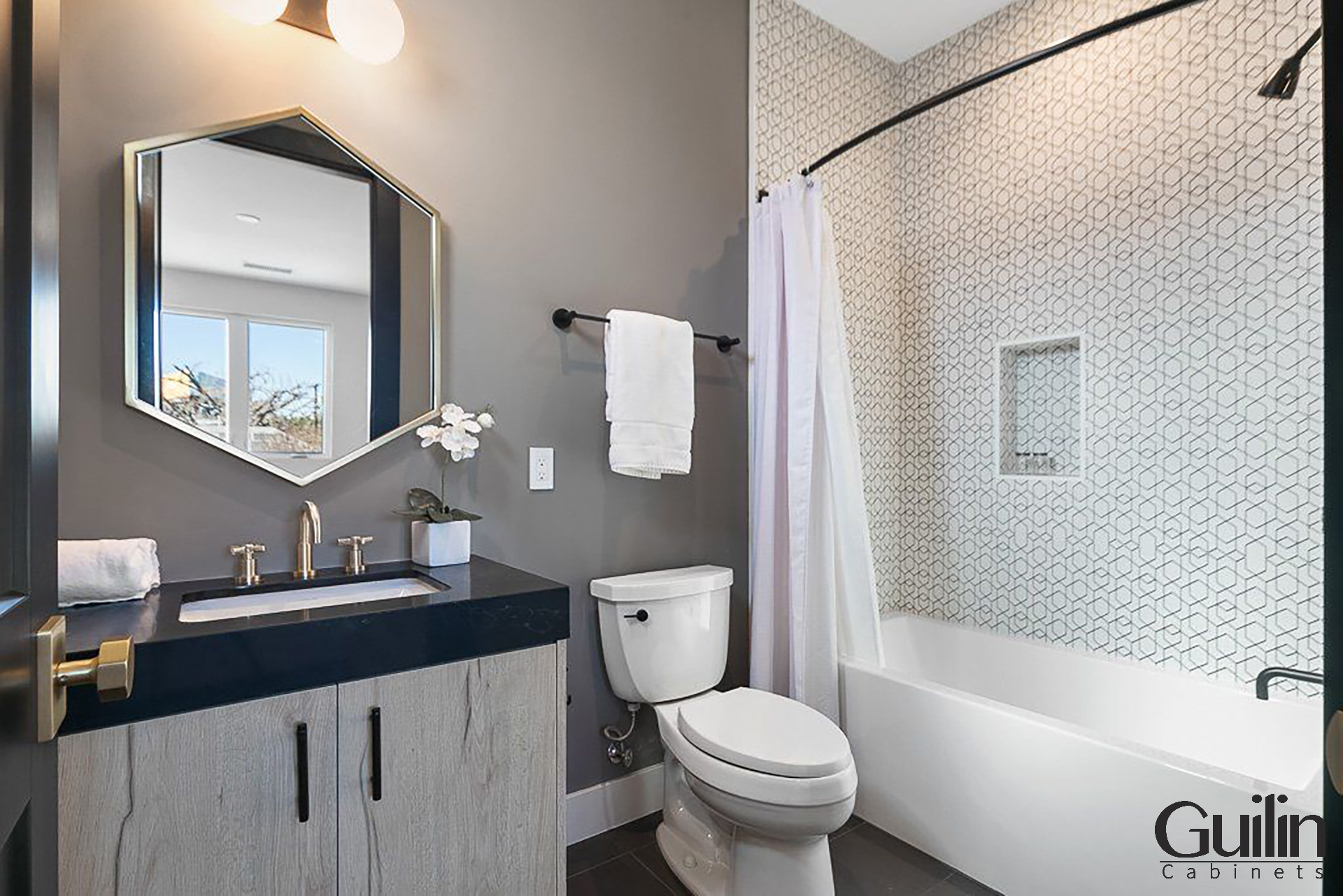 Incorporating free-standing bathroom furniture into your design not only adds an element of luxury but also provides practicality and design versatility. It's a choice that combines timeless elegance with modern convenience.