When remodeling your kitchen, you should seize the chance to optimize your storage space with innovative design solutions. Today's kitchen designers offer a plethora of practical ideas to expand your kitchen's square footage while maximizing your investment. Armed with the following clever suggestions, take advantage of the consultation with your kitchen designer to make the most of your storage capacity.
In this post, we will discover practical tips and strategies on how to effectively evaluate and optimize the storage space in your kitchen. From assessing your needs to utilizing smart storage solutions, this comprehensive guide will help you make the most of your kitchen storage.
Use Tall and Wall Cabinets
Have you ever noticed that there's often a ton of unused space above the upper row of cabinets in your kitchen? That space may be too high to stash your everyday dishes and pantry essentials, but it's the perfect additional storage spot for less used items in cabinets that extend all the way to the ceiling! By utilizing these extended cabinets, you can store less frequently used items and keep your kitchen looking clean and organized.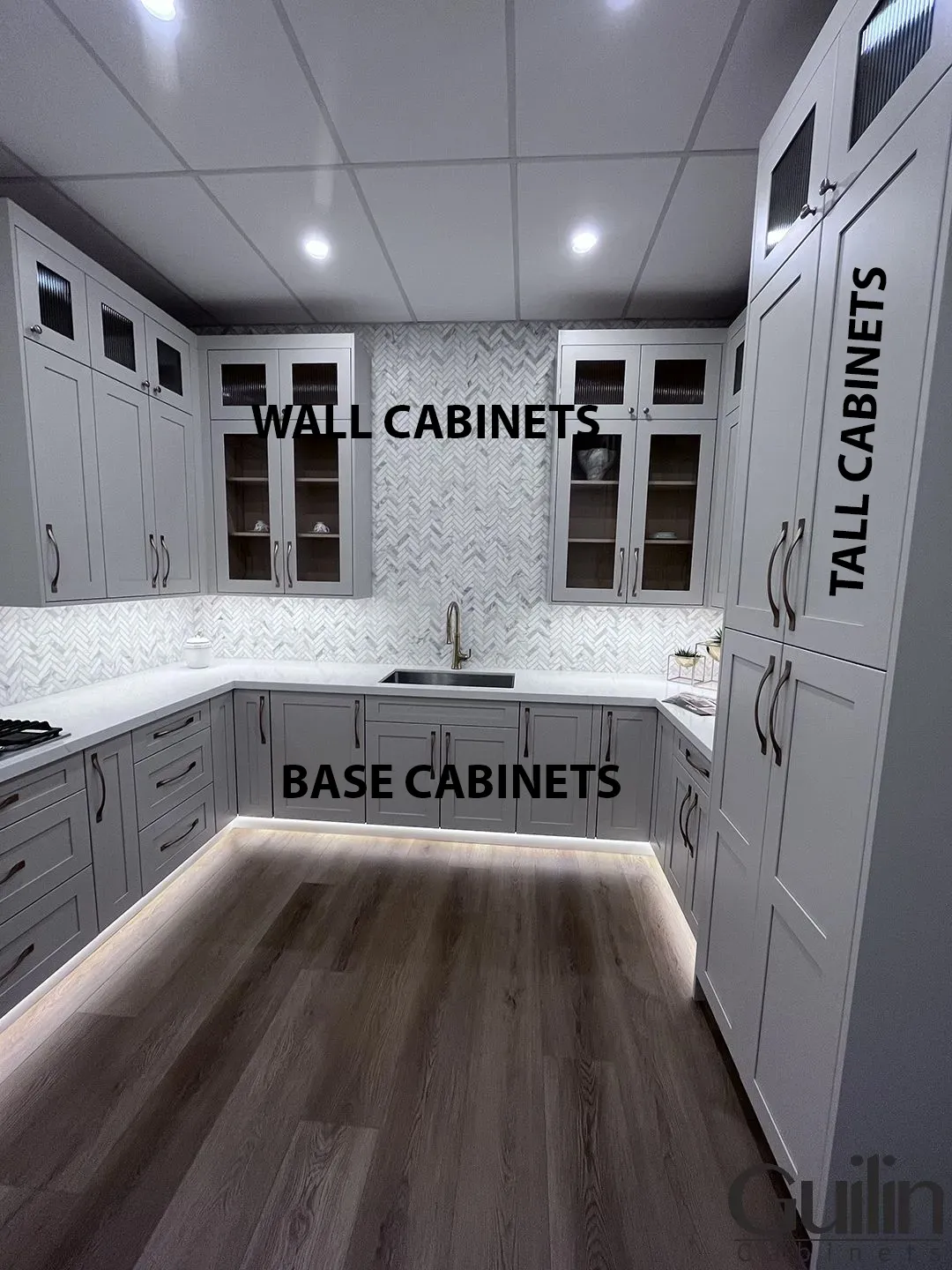 Not only will these cabinets keep clutter off of your countertops, but they'll also help you make the most of your storage space. No more wasting valuable square footage on miscellaneous items that you hardly ever use! Simply pop them up into your new cabinets and enjoy a kitchen that feels bigger and more functional.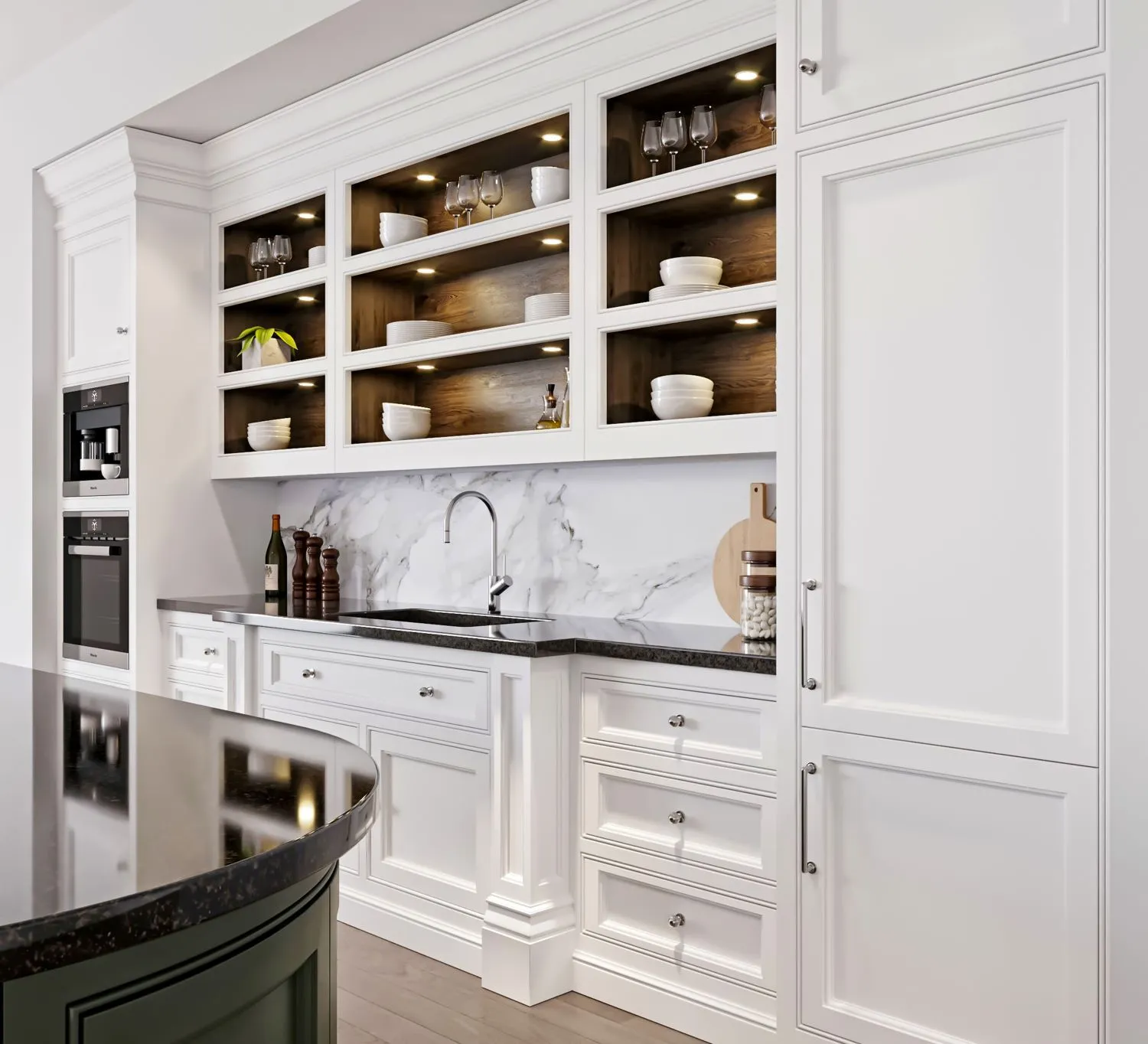 Unlike traditional cabinets that come with a face frame, frameless cabinets don't have this feature around their doors. This means that there's no lip around the openings, giving you more room to store larger items like restaurant-quality food processors, juicers, and bread machines. With frameless cabinets, you'll be able to keep your kitchen appliances neatly tucked away and out of sight, freeing up valuable counter space.
=> Related Article: The Benefits of Frameless Cabinets In Your Kitchen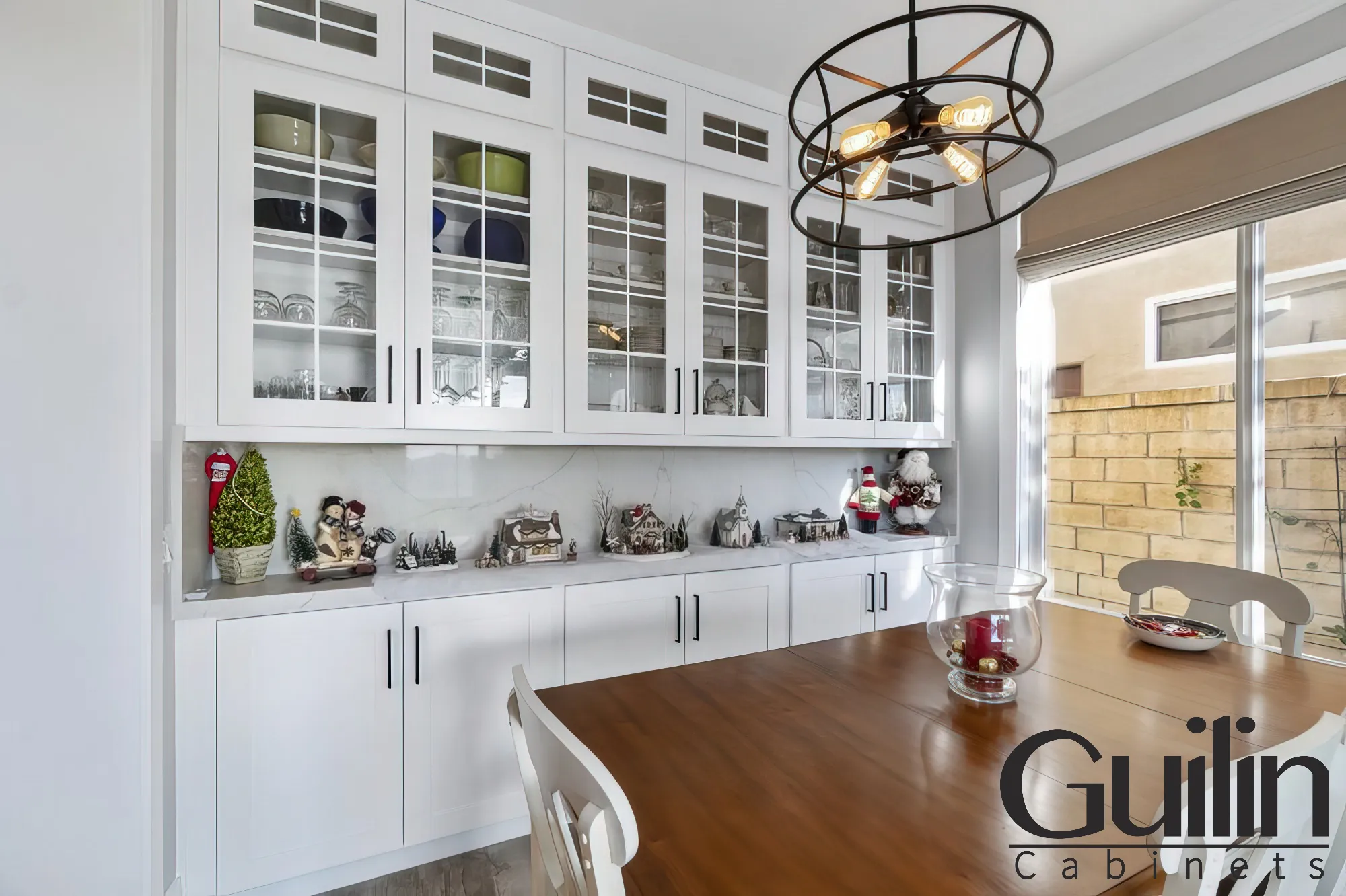 Use more Shelves and Hooks
Installing open shelves on your walls is a simple solution that you might have overlooked. These shelves can hold anything from your favorite recipe books to your cookware and utensils. Plus, they are easy to reach and give your kitchen a cozy, rustic charm.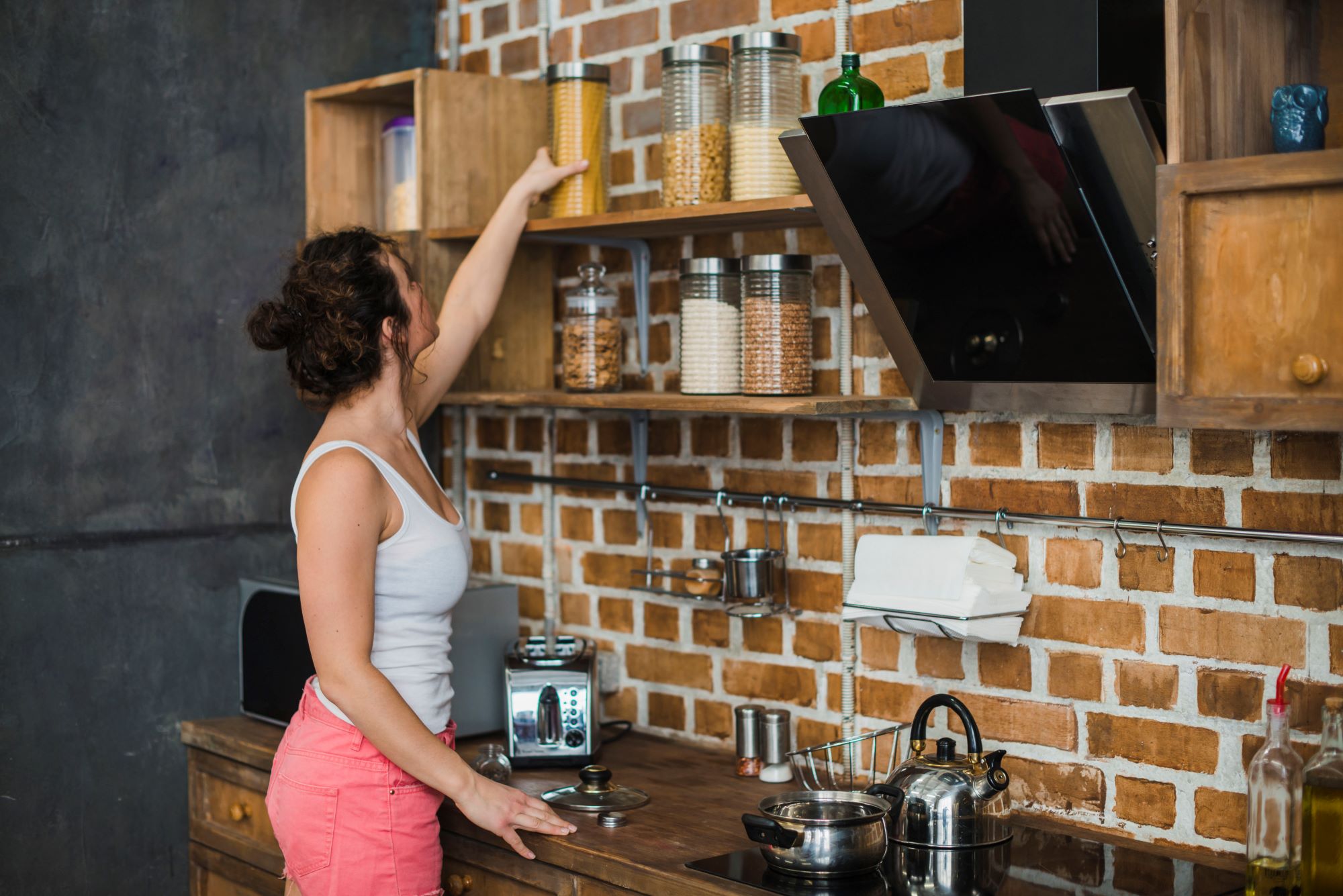 Hooks are another great way to create more storage space. By hanging up your pots, pans, and utensils, you can free up counter space cabinet space and keep your items organized. Hooks are perfect for those who have less kitchen counter space and cabinet storage.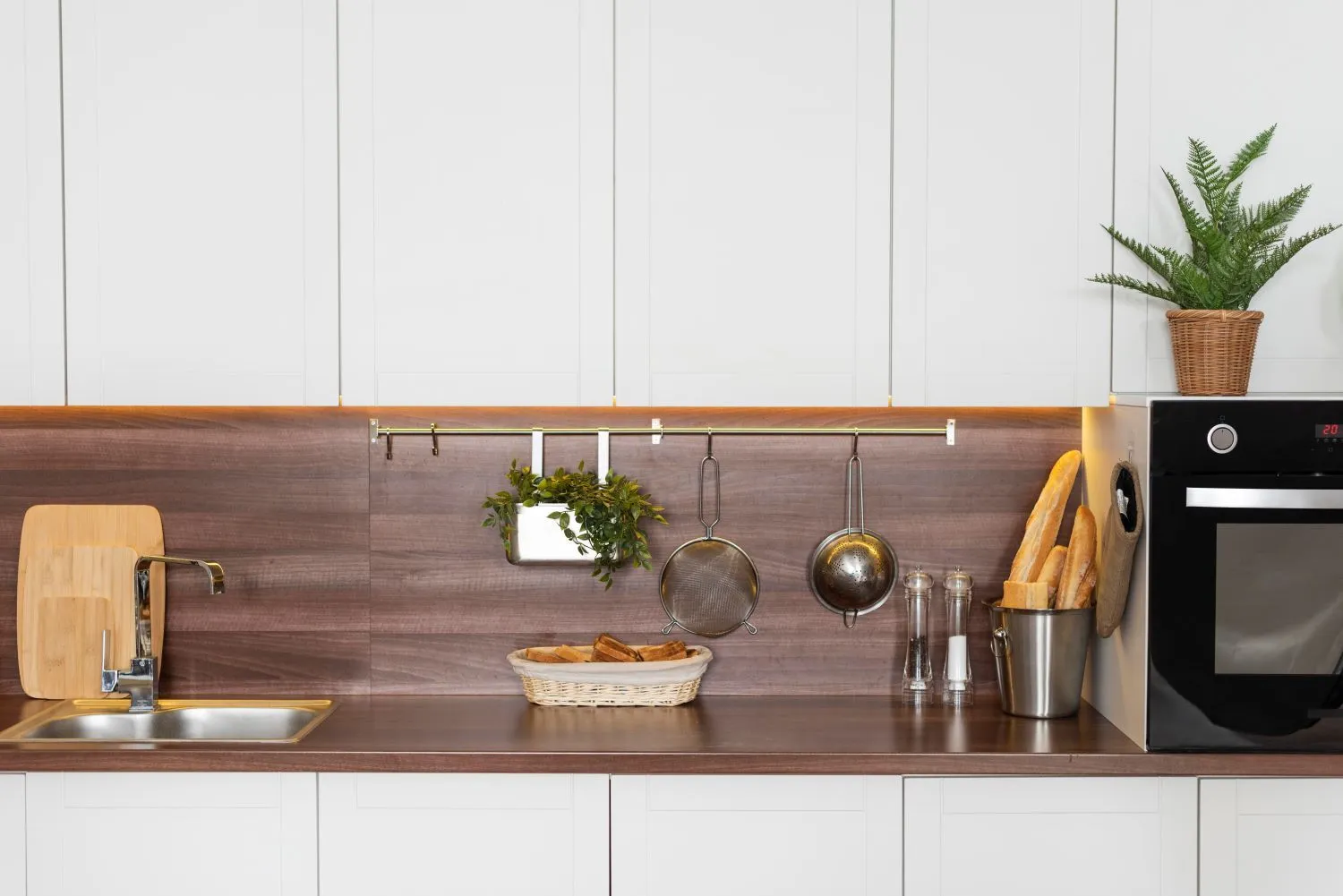 Use Drawer Dividers
Kitchen drawers can quickly become a chaotic mess of utensils and gadgets that take up your kitchen storage space and make it hard to find what you need when you need it. Drawer dividers are the secret weapon for creating dedicated compartments for different items in your kitchen drawers. Whether you need to separate your cutlery from your measuring spoons or keep your gadgets from getting tangled up, dividers are the perfect solution for optimal drawer storage space.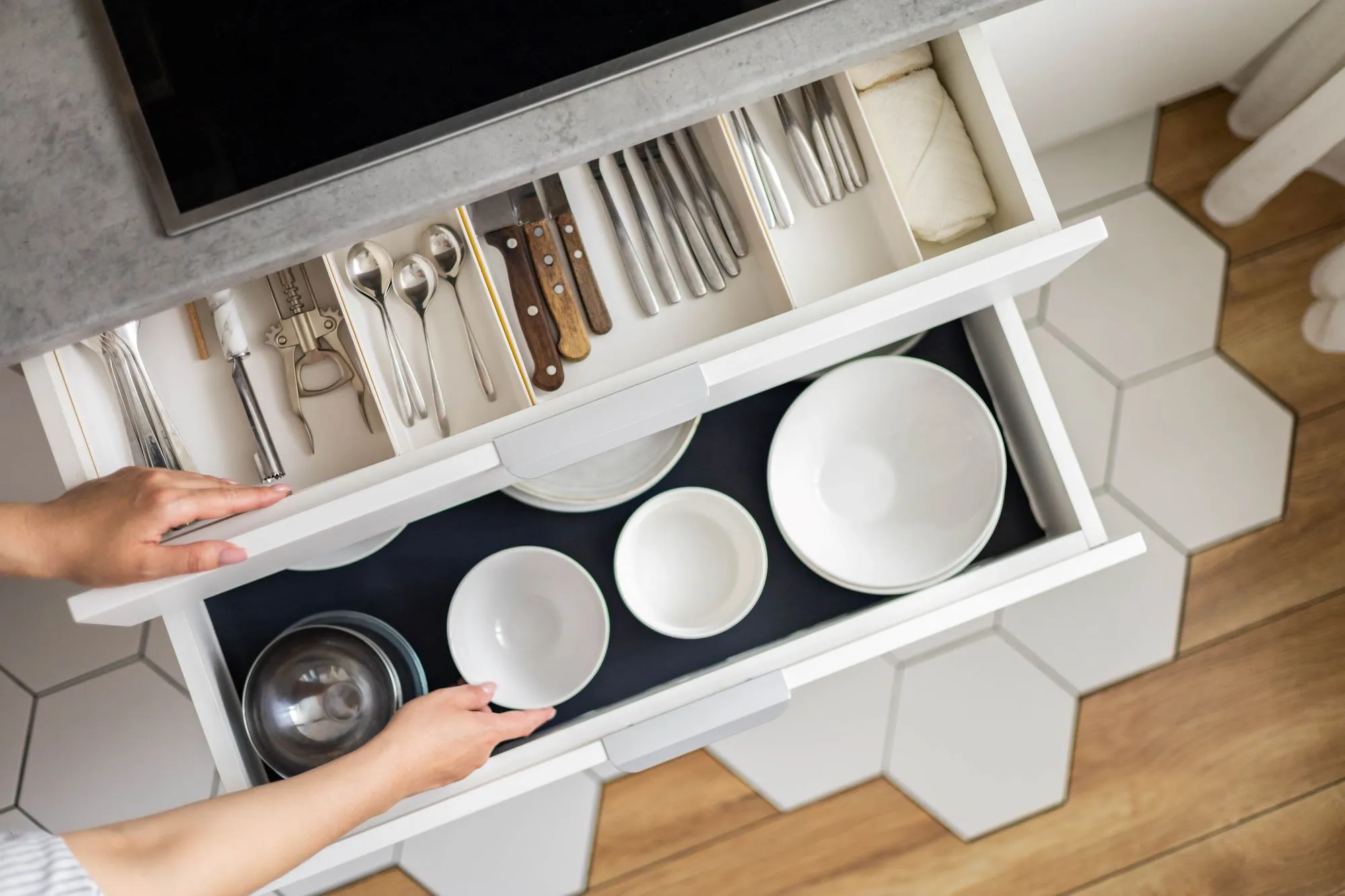 Consider Smart Corner Cabinets Solution
Clever Corner Cabinets are an ingenious way to turn the forgotten corners of your kitchen into valuable storage areas. By using the otherwise underutilized spaces, you can effectively declutter your kitchen and organize your cooking essentials and ingredients more efficiently.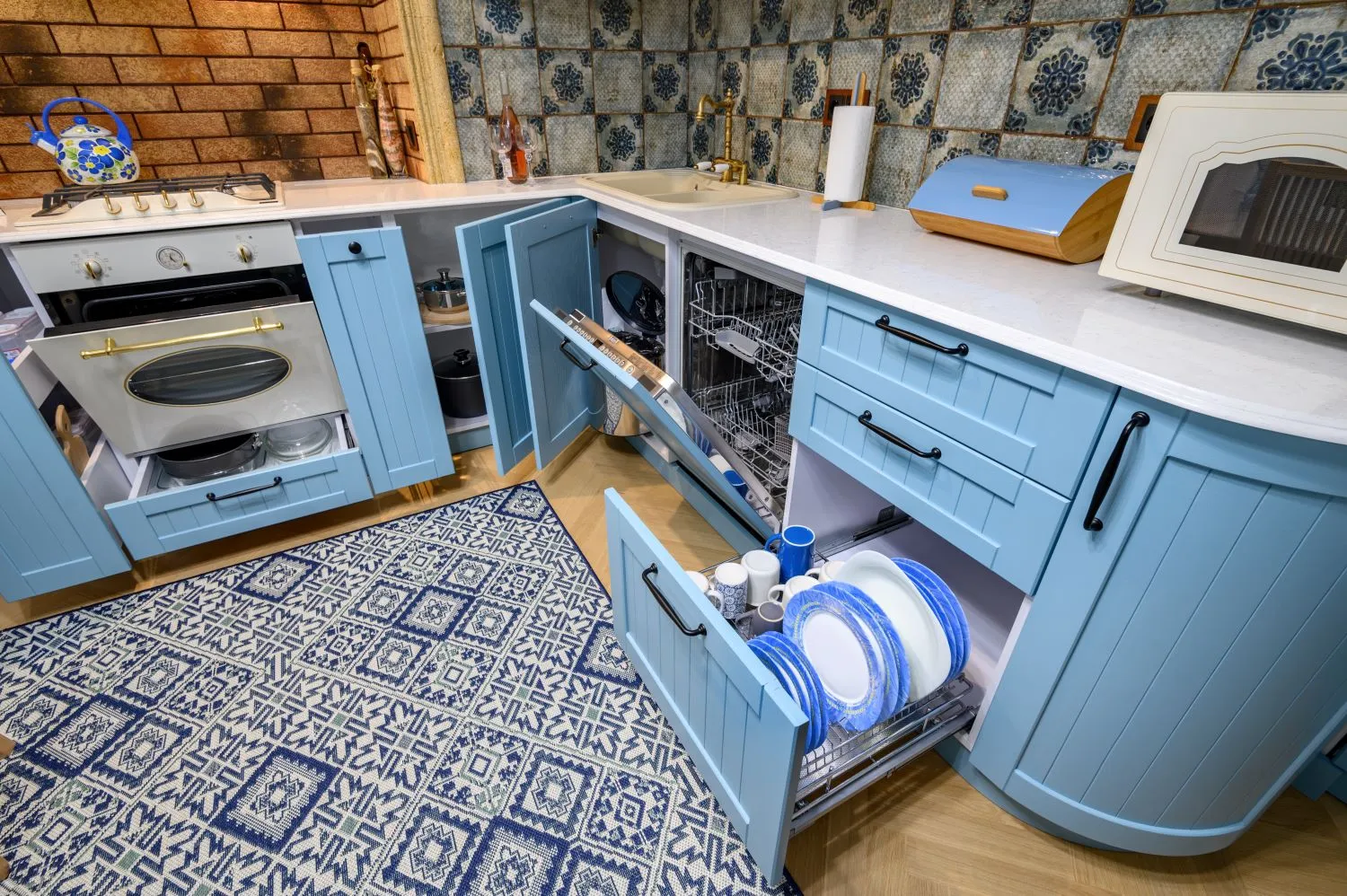 For example, The Lazy Susan cabinet design is a popular option to consider when you want to have a smart kitchen cabinet storage solution. They are designed with rotating shelves. This system makes it easy to access items stored at the back of the cabinet without having to awkwardly reach or move items around. The circular shelves maximize storage capacity and enable efficient organization. Whether you need to reach for a baking dish or a spice jar, the Lazy Susan cabinet ensures that everything is within reach.
=> Related Article: Corner Kitchen Cabinets: Ideas, Design, and Benefits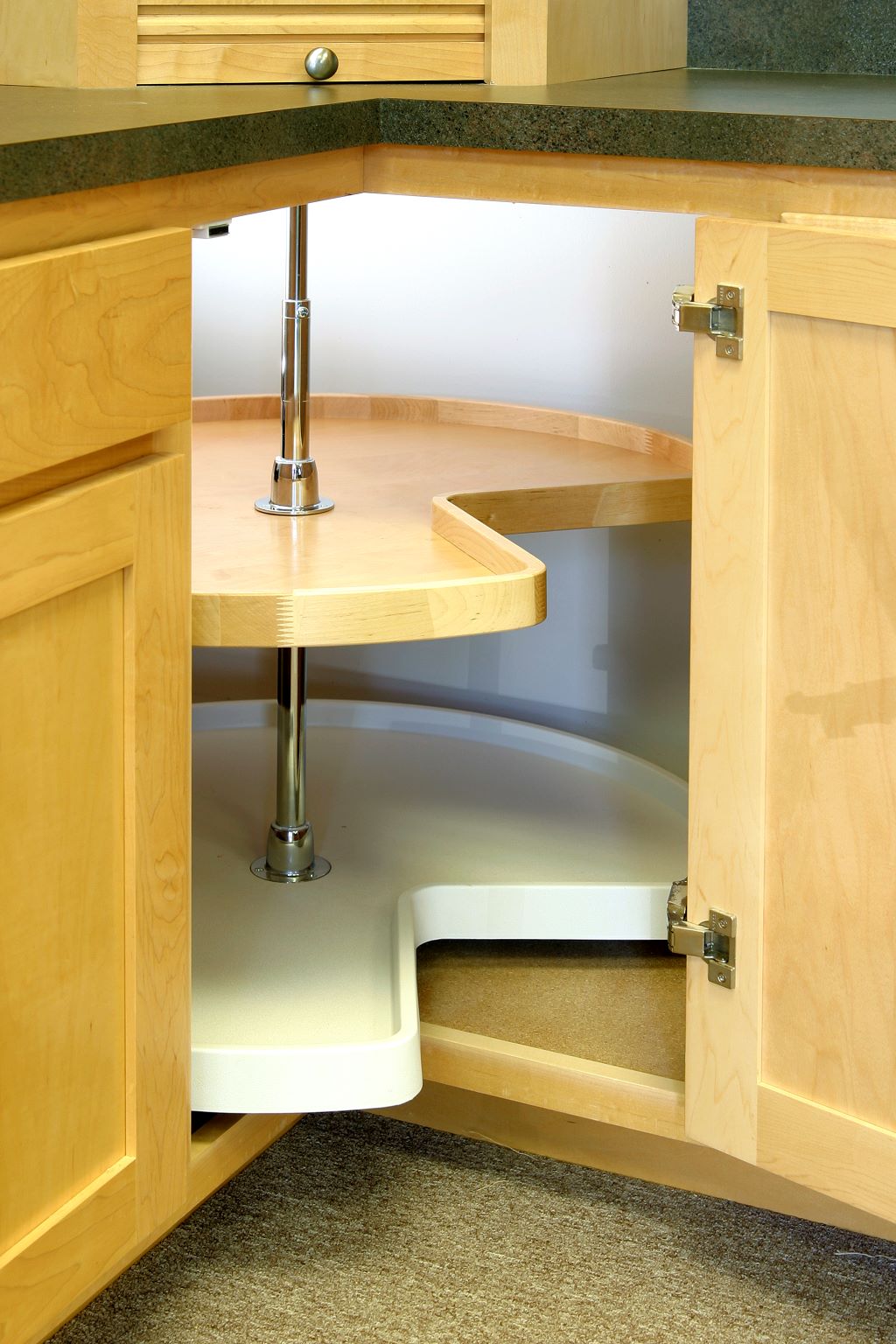 Use Pull-out Trash Cabinet
Seeing trash cans in a lovely kitchen is unappealing and distracts from the overall aesthetic. Trash cans installed within a kitchen cabinet are the optimal solution for clutter-free storage. The two large trash cans hidden away in this pull-out cabinet can be used for both garbage and recyclables without taking up floorspace or cluddering up the overall look of the kitchen.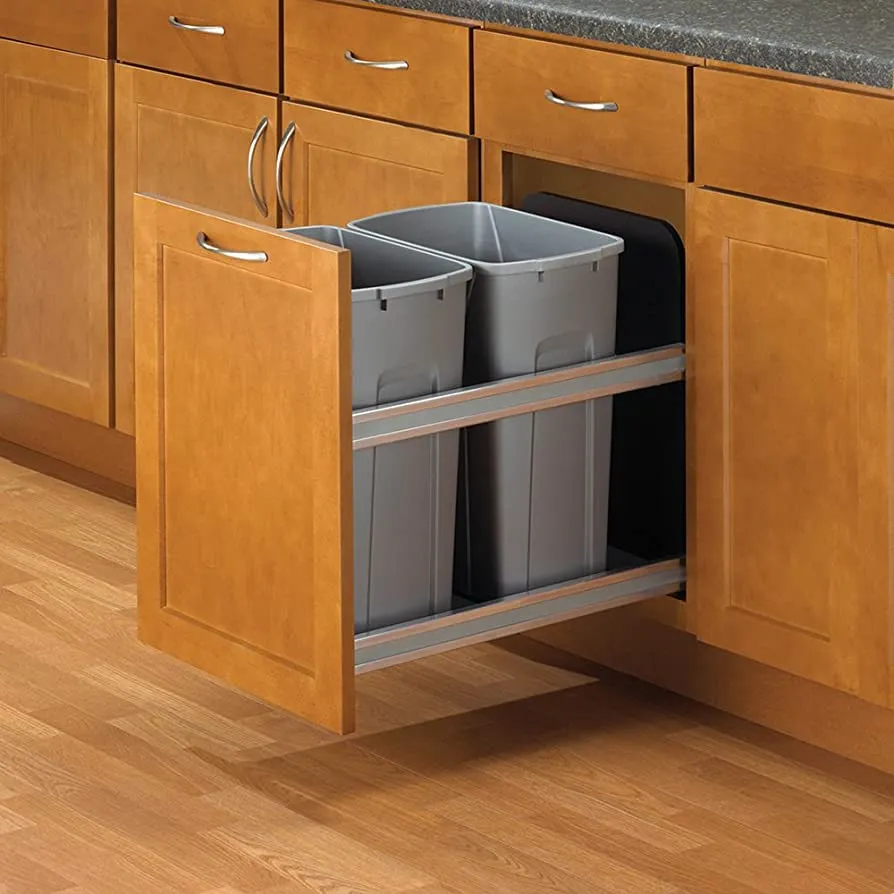 Pull-out trash cans are placed near the sink or the area where food is prepared to facilitate easy waste disposal and aid in the maintenance of a clean work area. Simply open the drawer and your trash cans are right there, saving you a trip across the kitchen. Your trash cans will be out of sight and out of mind, which is a huge plus for any kitchen.
Request Consulting From a Kitchen Remodel Contractor
If you've assessed your kitchen storage needs and find that your current space is insufficient, consulting a kitchen remodel contractor can provide valuable insights and professional guidance. At Guilin, our design experts specialize in optimizing kitchen layouts and storage solutions to create functional and efficient spaces.
=> Related Service: Full Kitchen Remodel Service in California | Guilin Cabinets
Guilin Cabinets is a remodeling contractor, and cabinet manufacturer in Irvine, California. We specialize in custom cabinets, closets, bathrooms, and kitchen remodeling. Our expert designers can help you design your dream spaces within your budget. Visit our luxurious Irvine showroom and design center to see a wide variety of cabinets, countertops, flooring, tiles, and more.