Are you tired of staring at your outdated kitchen cabinets but don't have the budget for a full kitchen renovation? Cabinet refacing is a popular, cost-effective solution that can transform your space without breaking the bank. But with so many contractors out there, it can feel overwhelming to find a reliable and affordable option near your home. Don't worry, we've got you covered. In this post, we'll give you actionable tips on finding the best cabinet refacing contractor to suit your needs and budget and near your home. Say goodbye to bland kitchen cabinets and hello to a fresh new look and feel!
=> Related Service: Refacing Cabinets Contractor In Southern California
Researching for Affordable Cabinet Refacing Contractor
Ask for Referrals From Neighbors
One of the best ways to find an affordable cabinet refacing contractor near your home is to ask for referrals from friends, family, and neighbors. Your neighbors might have already gone through the refacing process and can recommend a trustworthy professional who offers excellent pricing and top-notch customer service. Asking your neighbors for referrals is an easy and effective way to find a refacing contractor who can help you achieve your dream kitchen. You can simply approach them in person or join a neighborhood app or social media group to post a message.
Not only will you get recommendations, but you'll also get valuable insights into their experiences, from the quality of work to the estimated cost. The benefits of getting referrals from people you know personally are enormous. For one, it builds trust between you and the refacing contractor near your home. When someone you trust has had a positive experience, you'll have more confidence in your choice. Referrals are like personal endorsements, increasing the likelihood of finding a great deal while ensuring high-quality results.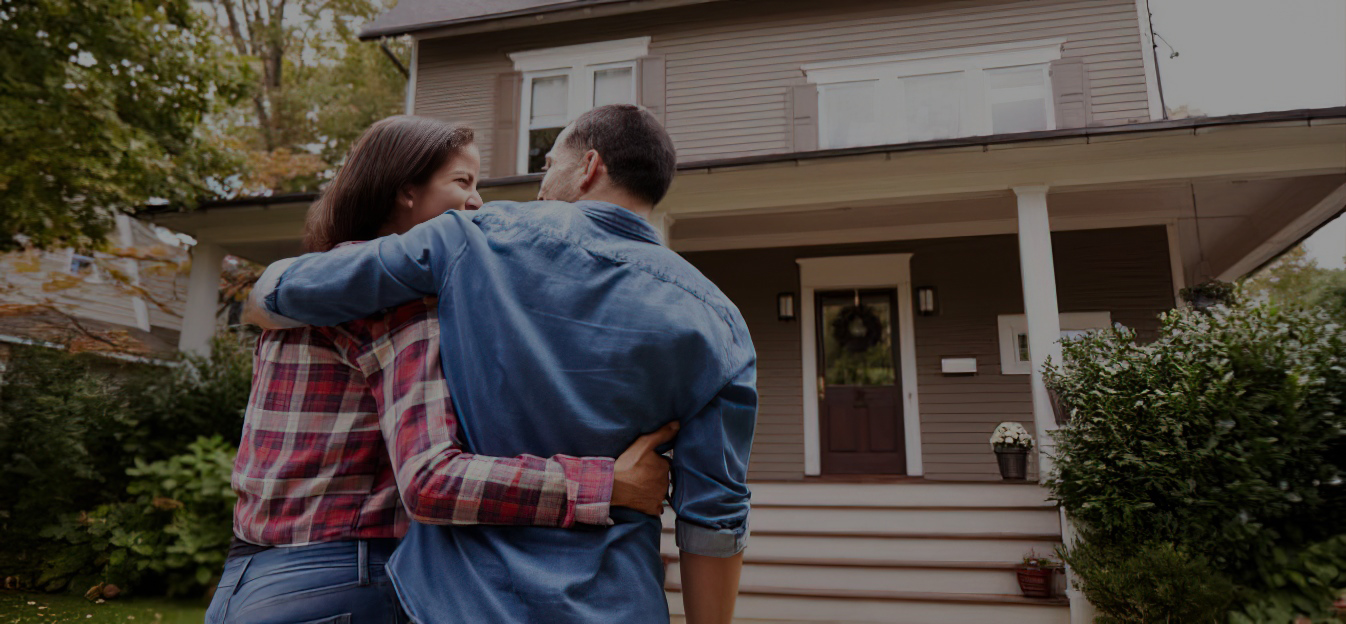 Research Online "Refacing Contractor Near Me"
Now that you've explored one option for finding affordable cabinet refacing contractors near your home let's move on to another: researching online! The internet has made searching for goods and services much easier than before.
In this digital age, many cabinet refacing contractors have websites where they showcase their services, portfolio, showrooms, and pricing. You can use Google or other search engines to search with the keyword: "cabinet refacing contractors near me". Look for websites that have clear information, customer reviews, and photos of previous work. For Example, you can google search the keyword: "Refacing Contractor in Irvine" and you can see google suggests Top cabinet refacing contractors near your Home.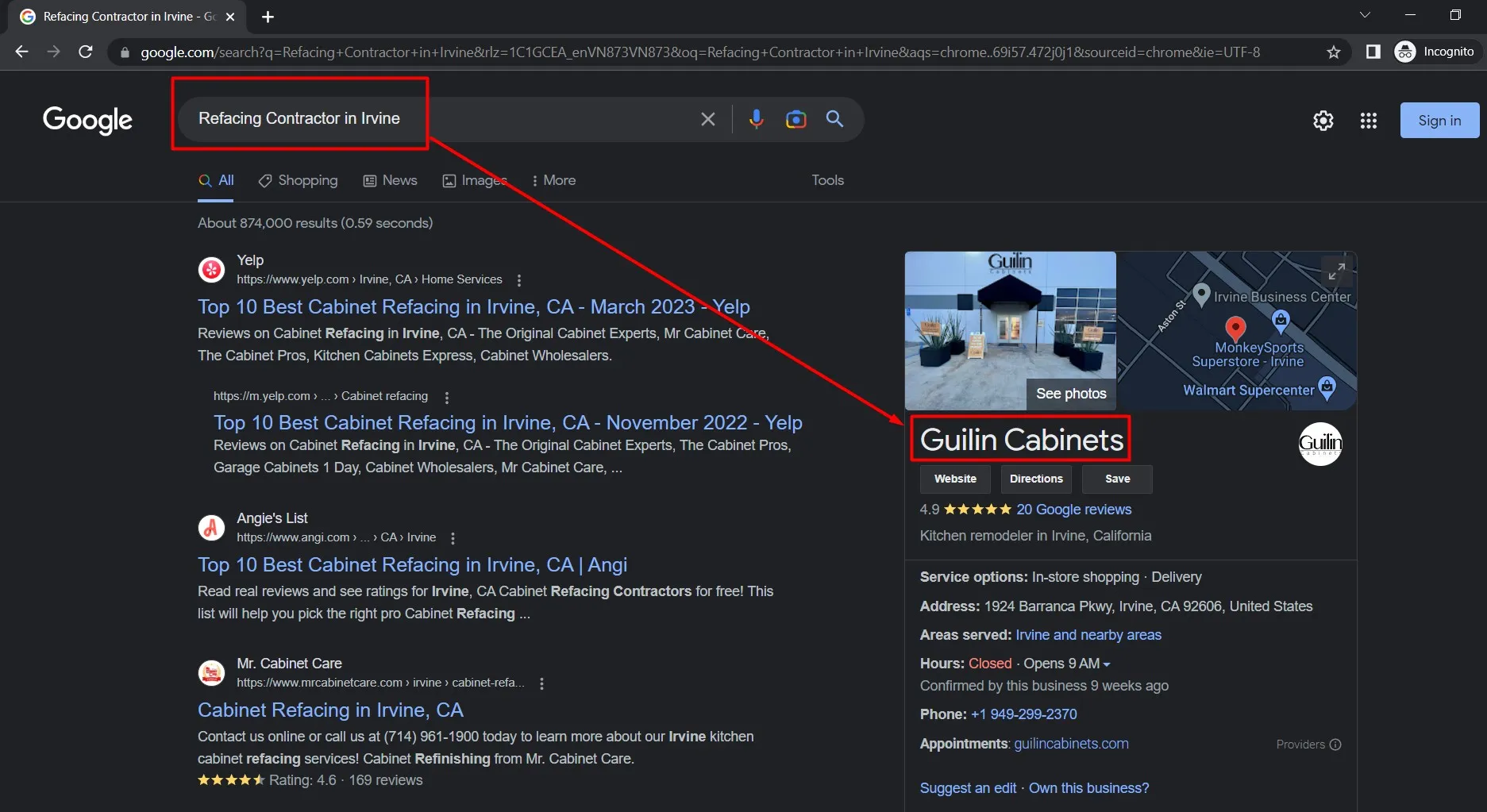 The world we live in today has been revolutionized by the internet. It has made our lives so much easier, by giving us access to a wealth of information at our fingertips. This has also extended to finding local contractors, including those who specialize in cabinet refacing. All we need to do is research online to find a cabinet-refacing contractor near our home. Utilizing the power of the internet is one surefire way of narrowing down your search quickly and efficiently while still ensuring quality workmanship from any chosen refacing contractor.
Checking With Local Hardware Stores
With so many contractors out there, it's hard to know where to start. Luckily, one great resource is your local hardware stores. Hardware stores often have a bulletin board where local cabinet contractors can post their business cards or flyers. This can be a great way to find local contractors who specialize in cabinet refacing.
In addition to the bulletin board, you can also speak with the employees at the store. They may know of local contractors who have recently completed a project or have provided excellent service to other customers. Some hardware stores may even have a contractor referral program in place, where they work with local contractors and provide their customers with a list of recommended professionals. This can be a great resource, as the store has already done the research and vetting process for you.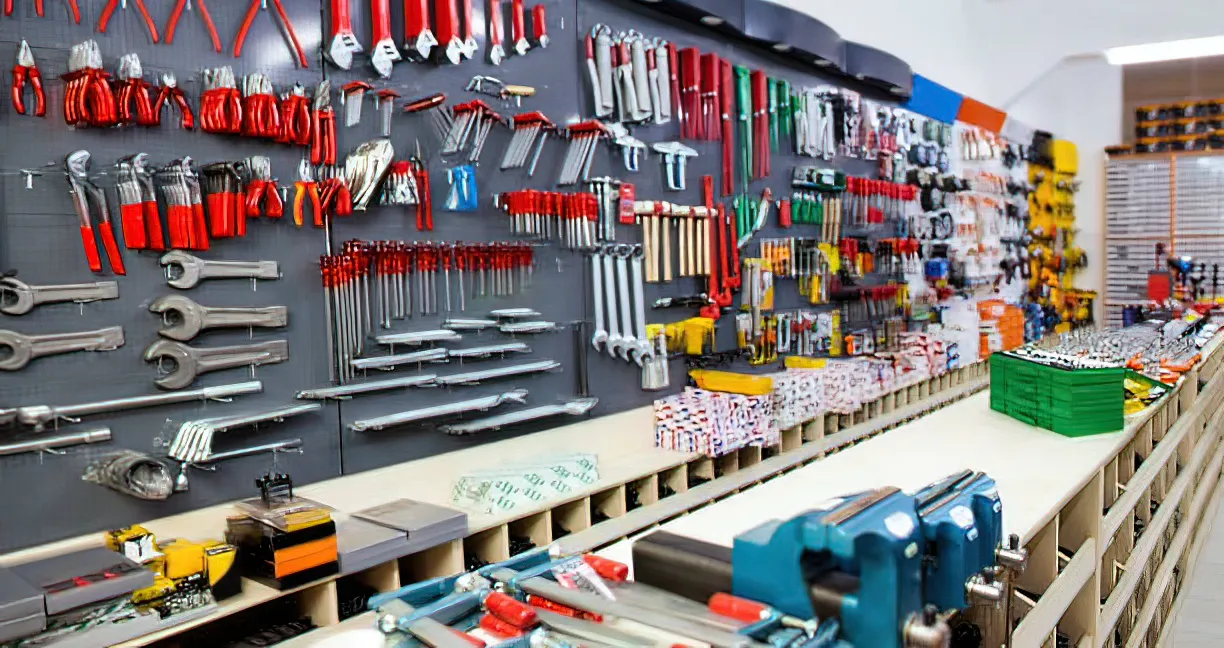 Evaluating Prospective Contractors
Check Contractor Credentials
Before settling for a contractor, make sure to check your refacing contractor credentials. The Credentials refer to a contractor's licensing, insurance, and certifications. This information is key because it ensures that the contractor is qualified to do the job and has the necessary qualifications to complete your project. A reputable cabinet refacing contractor will be more than happy to provide you with their credentials upon request. In fact, it's a good sign if they offer this information before you even ask. It shows that they take pride in their work and want to instill confidence in their clients.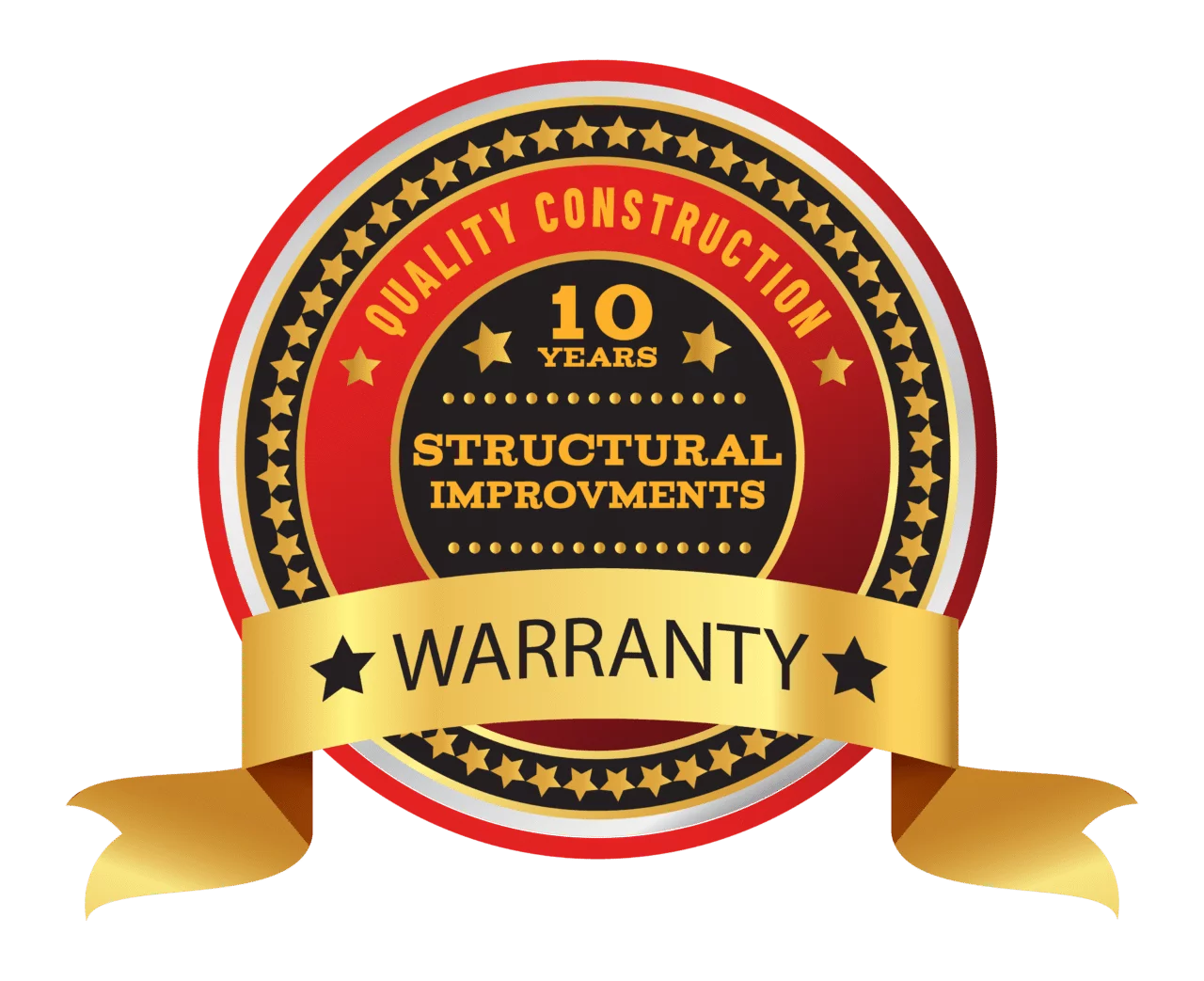 Ask for Quotes From Your List of Contractors
Once you've taken the time to narrow down your list of potential refacing cabinet contractors, it's time to reach out to them and request a quote. But before you do, be sure to gather all the necessary information. Measure your kitchen and get an idea of the size of your cabinets. Are they standard or custom? and about your cabinet conditions? Take note of any unique features or quirks your cabinets might have, too. The more information you can provide upfront, the more accurate your quote will be. Once you have all the details in hand, it's time to start requesting quotes. Be sure to reach out to each contractor on your list and provide all the necessary information. Don't be afraid to ask questions or clarify any concerns you might have.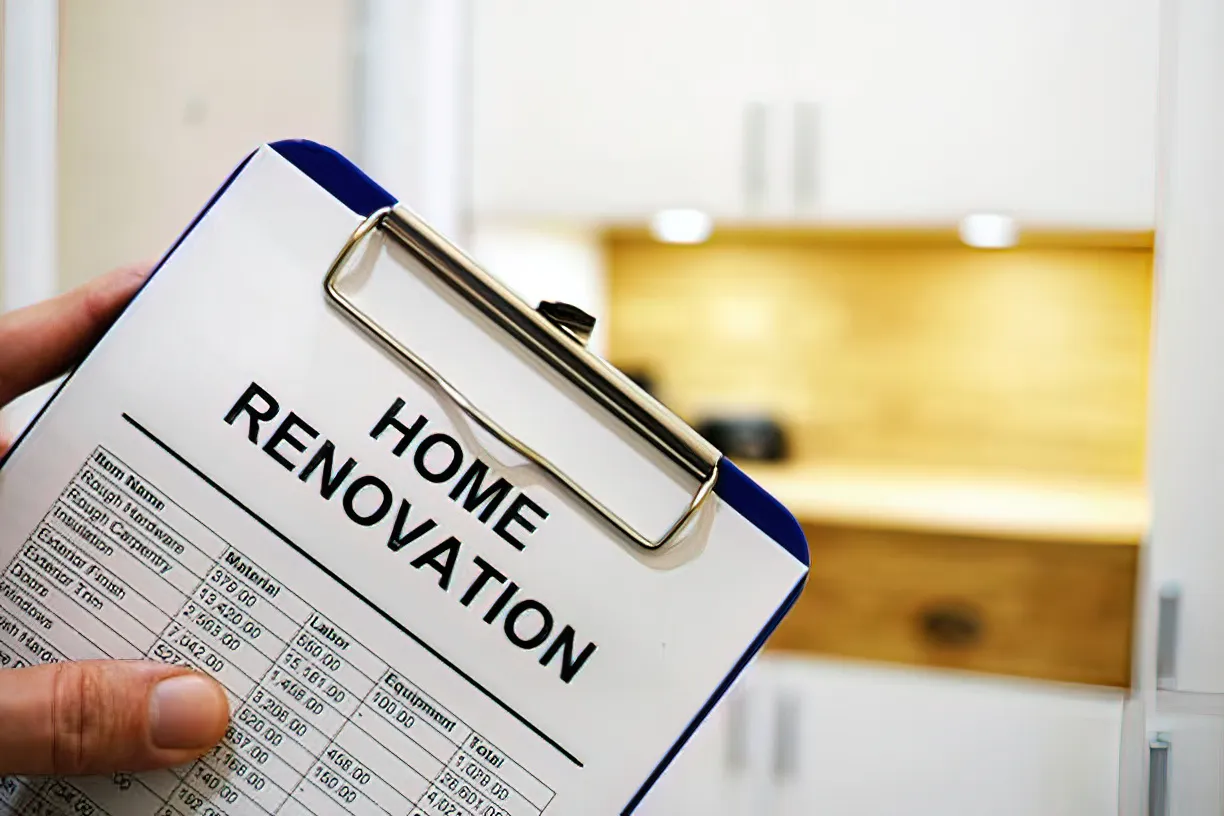 Look for Deals and Discounts From Contractor
Call and ask them for a Good Deal! Some cabinet refacing contractors may offer deals and discounts on their services when you call them. Keep an eye out for these promotions, as they can help you save a significant amount of money.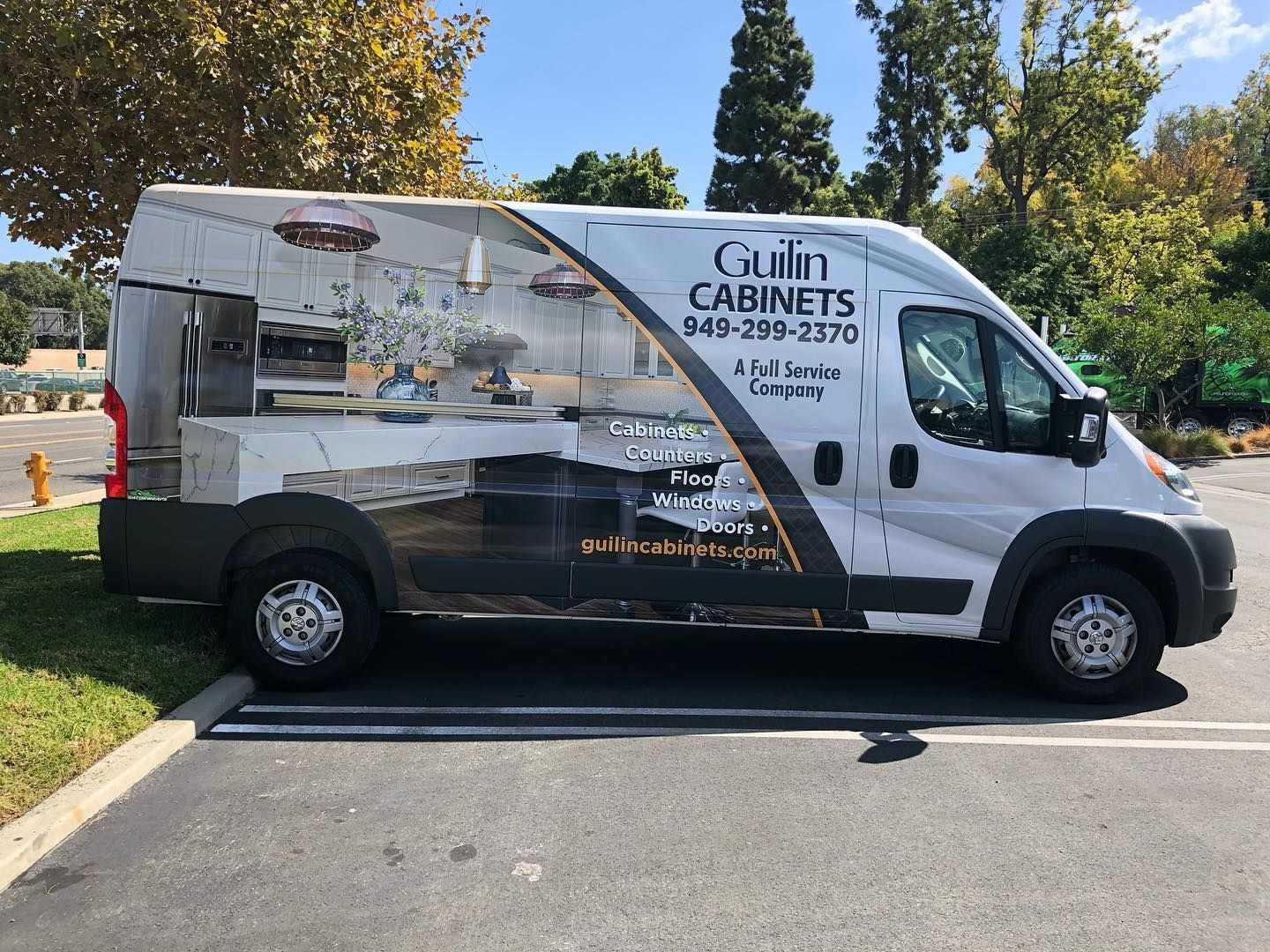 In conclusion, finding an affordable cabinet refacing contractor near your home is very easy with the right tools and resources, it can be achievable. Remember to do thorough research, ask for referrals from family and friends, and most importantly, have a clear idea of what you want to achieve with your cabinet refacing project. By following these tips, you are sure to find a reliable and affordable contractor who will bring your vision to life. Don't settle for shoddy work and outdated cabinets. Take the initiative to transform your home into a space that truly reflects your style and personality.
FAQs About – How to Find Affordable Cabinet Refacing
What is cabinet refacing service?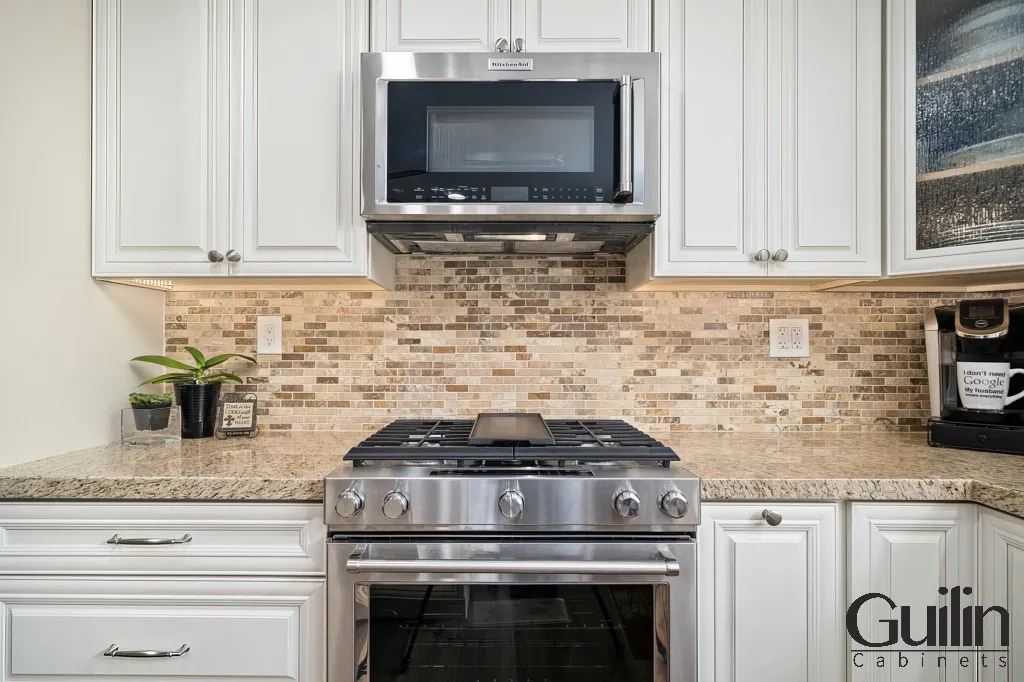 Cabinet refacing involves updating the exterior of your existing cabinets without replacing them entirely. It includes replacing cabinet doors, drawer fronts, and hardware, as well as covering the cabinet boxes with a new veneer or laminate. => Read more: Cabinet Refacing: Understanding, Where to Get Start?
Is cabinet refacing expensive?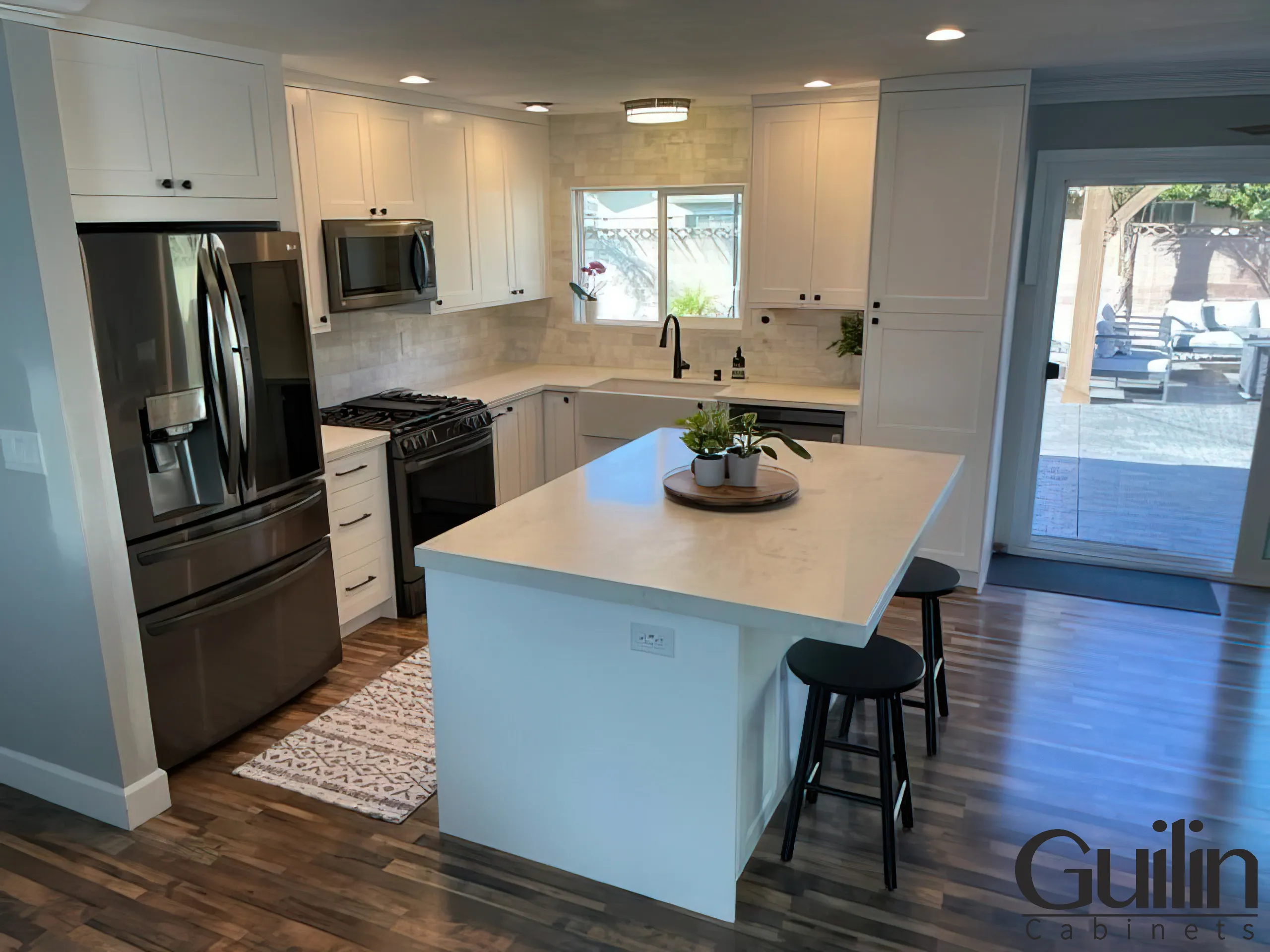 No! Cabinet refacing can be much more affordable than a full cabinet replacement. The cost can vary depending on the size of your kitchen and the materials you choose for your new cabinet fronts. => Read more: Refacing vs Replacing Cabinets: Which is Better for Your Kitchen?
The best way to find an affordable cabinet refacing contractor near me?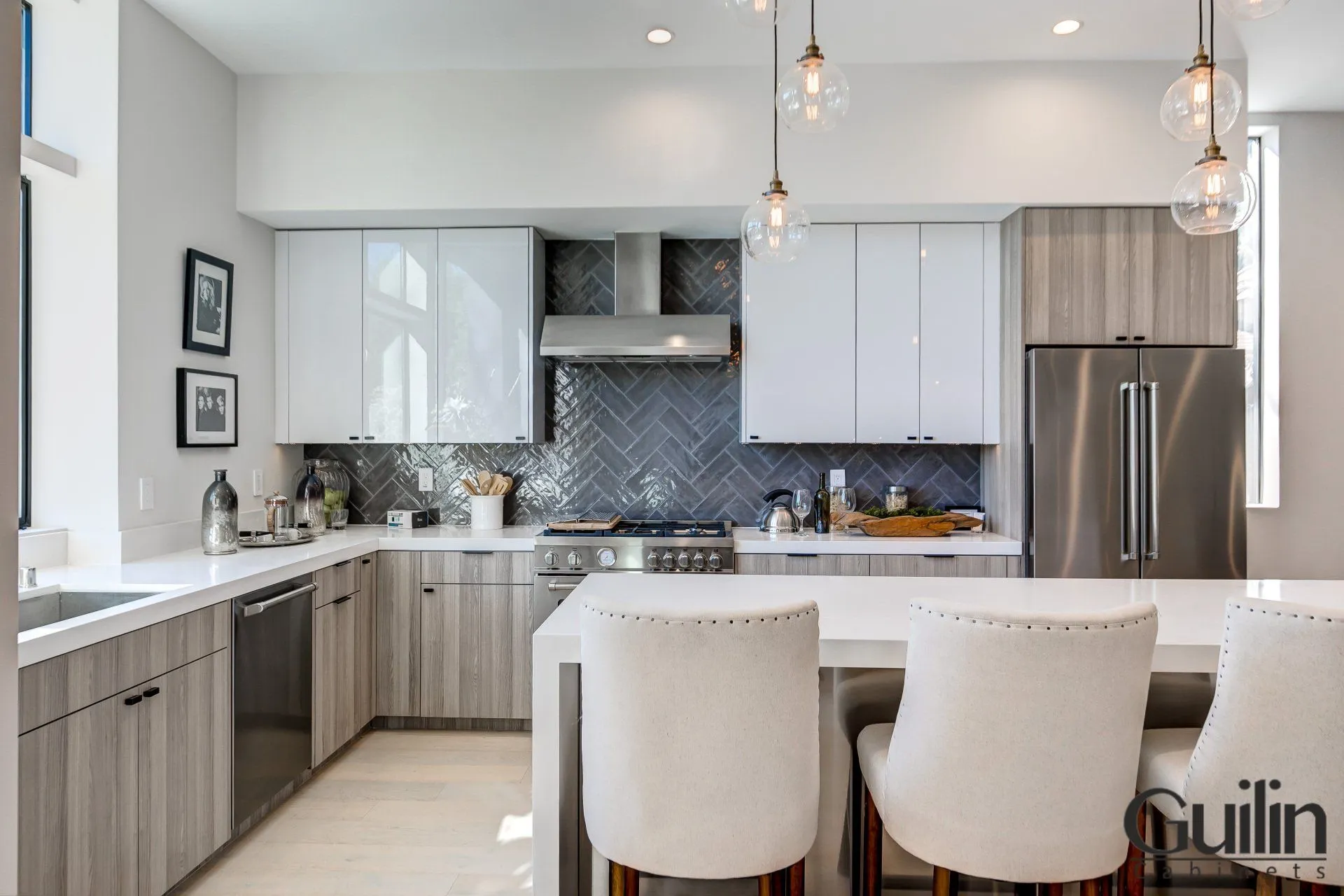 A great way to start is by asking for recommendations from friends or family members who have recently had their cabinets refaced. You can also search online for local contractors and read reviews from previous customers.
Should I hire a contractor for cabinet refacing or DIY?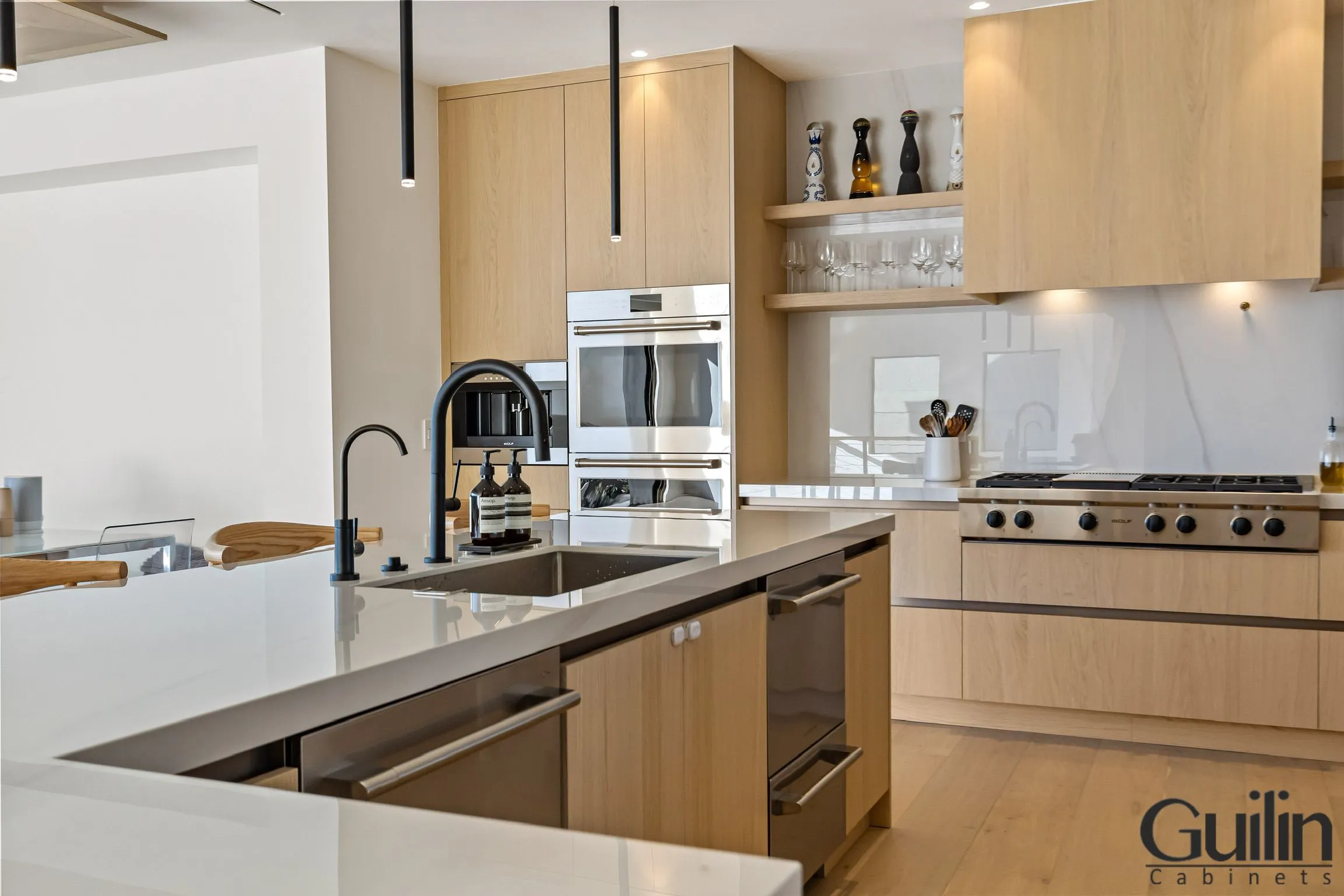 Unless you have experience with carpentry and cabinetry, it's usually best to hire a professional for cabinet refacing. They will ensure that the job is done correctly and efficiently, saving you time and potentially costly mistakes.
What should I look for in a cabinet refacing contractor?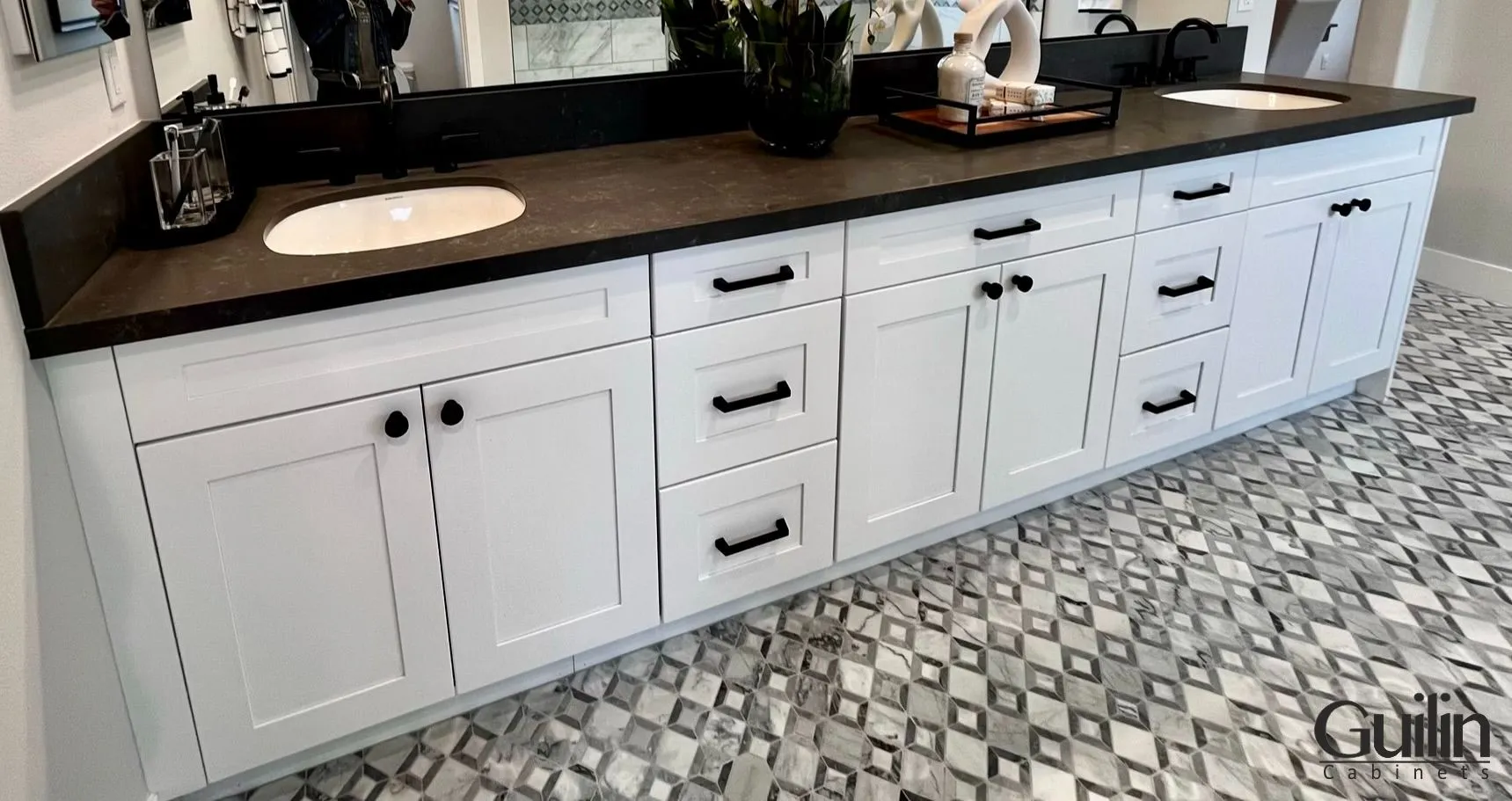 Look for a contractor who is licensed, insured, and experienced in cabinet refacing. They should be able to provide you with a detailed quote outlining the materials and labor costs. It's also important to ask for references and see examples of their previous work. Or maybe you can visit their showroom and Office for more refacing options. => See more: Our 3D Virtual Showroom – Guilin Cabinets