Managing a kitchen pantry can be challenging, as we usually store a variety of items in it – cookware, dishes, and numerous consumables. Luckily, there are many smart ways to organize your kitchen pantry. Open shelves, drawer inserts, lazy susans, and roll-out trays are clever solutions that can make your pantry tidier, more organized, and easier to navigate. Drawer organizers are particularly helpful in keeping things sorted and in order, so you don't have to rifle through a jumbled mess. So why wait? Start organizing your kitchen pantry cabinets today and enjoy a more pleasant and streamlined cooking experience.
=> Related Article: How to Adding More Cabinets to Kitchen
Ensures Every Thing Easy to Reach
The key to efficient kitchen storage is accessibility. By making sure your pantry is organized in a way that makes everything easy to find and reach, you can save time and reduce stress in the kitchen.
When you decide where to store items, prioritize accessibility. Keep frequently used items towards the front of your cabinets or on the countertop. For lesser-used items, store them towards the back of the cabinet or in harder-to-reach places. This ensures the items you need are always within reach, while less important items are tucked away.
=> Related Article: Kitchen Remodel Contractor In Irvine – Guilin Cabinets
Categorize each item by their functions
Rather than haphazardly putting everything in your cabinets, take a few minutes to categorize each item based on its function. Group all your baking supplies together in one area, your canned goods in a separate section, and so on. This not only saves space but also makes it easy to find what you need quickly.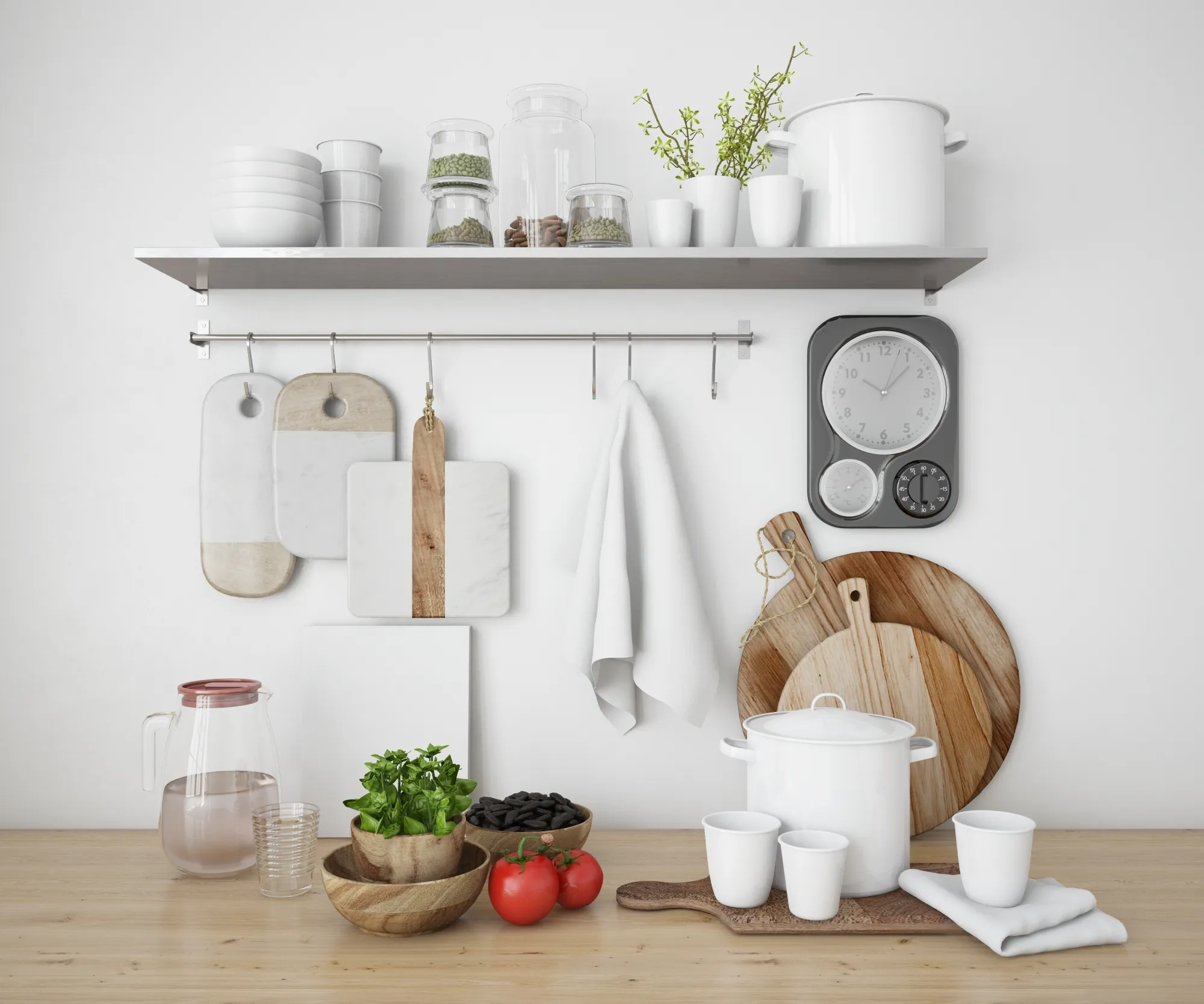 Keeping Consumables Separated
One other tip for organizing your pantry is to store consumables separately. When organizing your pantry, make sure to group like items together. For example, keep all your baking ingredients in one section and your snacks in another. This makes it easy to find what you need quickly and efficiently.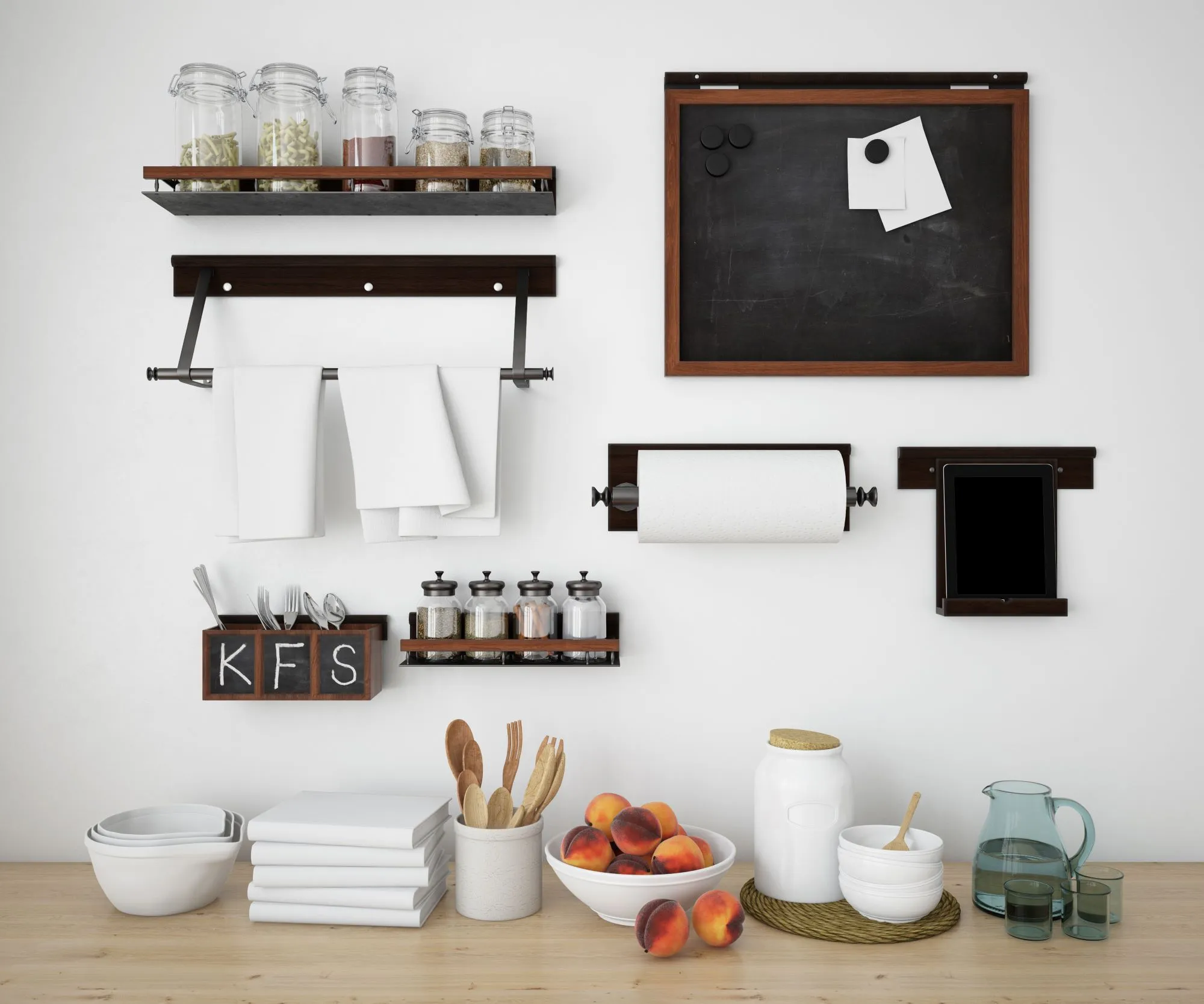 To do this effectively, you can use jars or containers to store your canned goods, cooking ingredients, and even your favorite snacks. This not only keeps your items in one place, but it also helps to preserve their freshness for longer. For dry goods and pantry staples, such as grains, salts, and sugar, it's best to store them in jars instead of bags. Not only is it more aesthetically pleasing, but it's also more effective for food preservation. This will prevent bugs and pests from getting into your food, and it also makes it easier to see what you have on hand.
Label Everything Clearly
Use a label maker or simply use masking tape and a permanent marker to label items in your pantry. It makes finding things a breeze In Addition, Labeling pantry items is especially helpful if you share a kitchen with others. No more searching for items or wondering who put what and where. Clear labels make every item easy to find and everyone can easily see where everything belongs.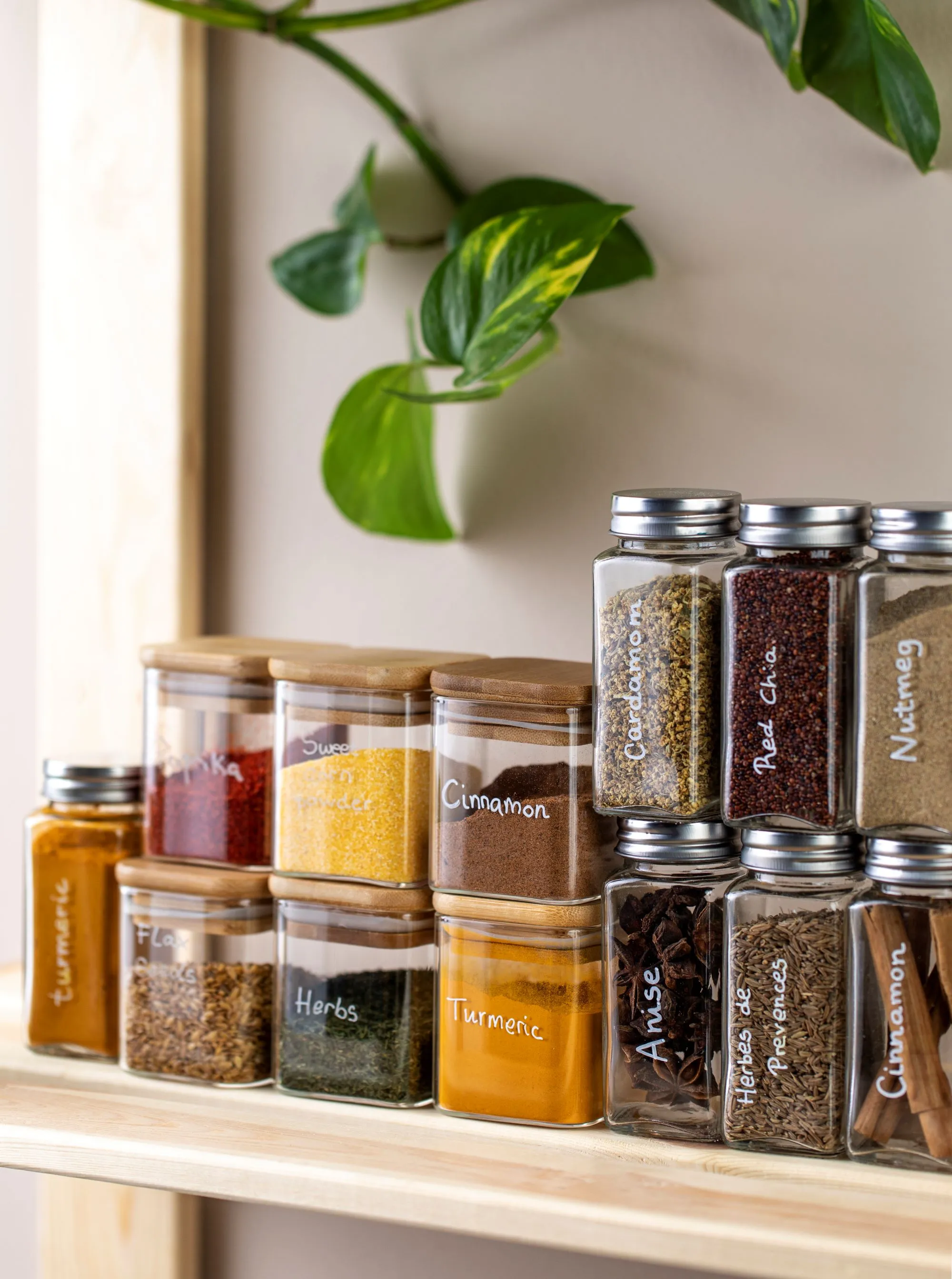 Use Containers That Better Fit The Space
Keeping your kitchen pantry organized can feel like an impossible task, especially if you have limited storage space. But with a few expert tips, you can turn your cluttered cabinets into an organized oasis. One of the best ways to make your small pantry feel more spacious is to decant your food into better-fitting containers. This allows you to maximize every inch of storage space and keep your shelves looking uniform.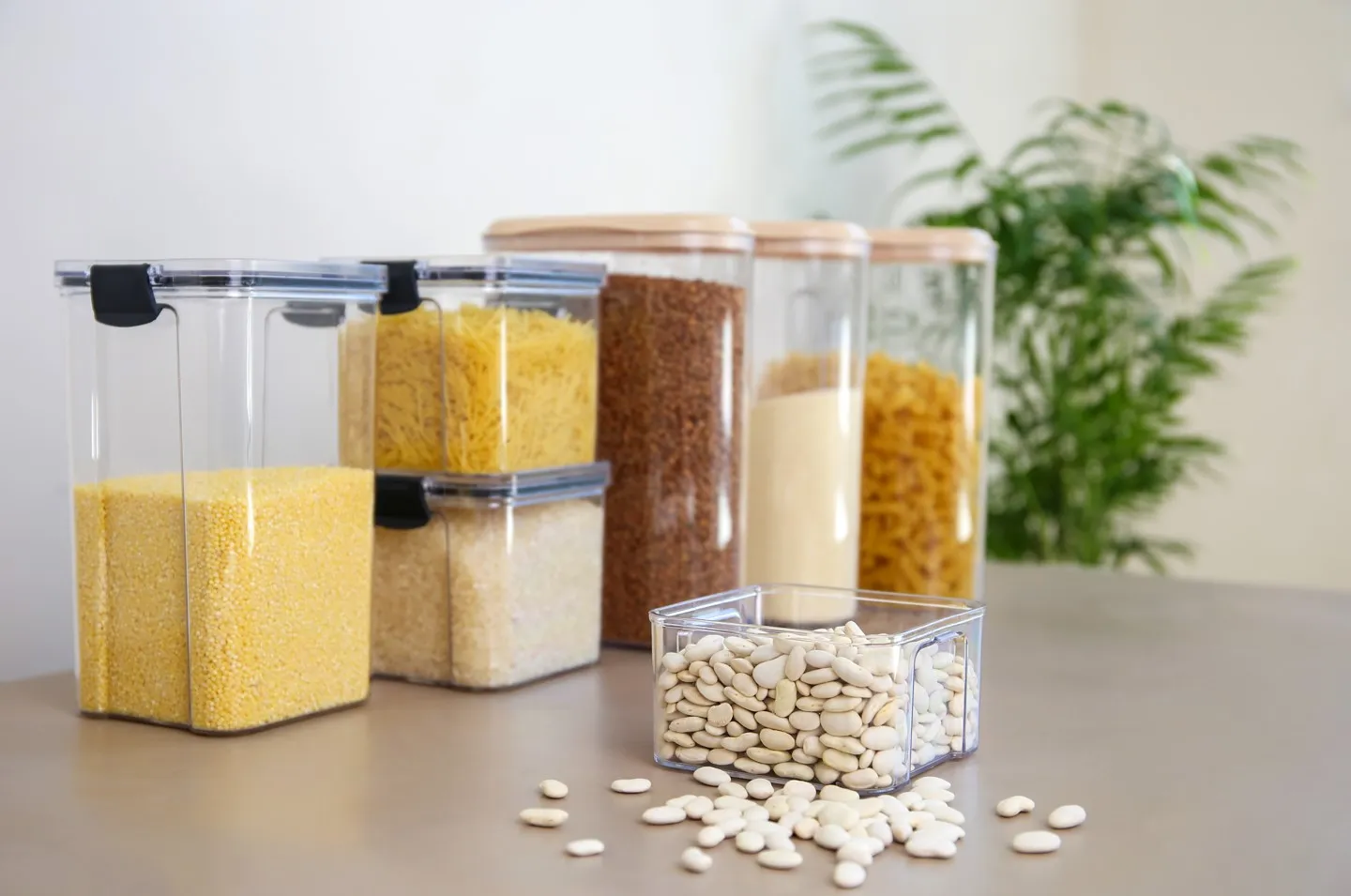 When it comes to choosing containers for your pantry, stackable canisters are a great option. They allow you to use the full height of your shelves while still keeping your food visible and accessible. A professional organizer recommends investing in square-based canisters, such as Brabantia's square jars, for maximum storage in a small space. They are ideal for storing pasta, flour, and other pantry staples.
Use Pantry Cabinet Tray Divider
You need to consider using a pantry cabinet tray divider to solve your organizational woes! These spacious and well-designed dividers provide easy access to all of your kitchen items while also keeping them neat and tidy.
Not only do tray dividers keep your kitchen items organized, but they also increase your storage space. You can nicely place food items on the trays as well, making them a functional and stylish addition to your pantry cabinets. By using pantry cabinet tray dividers, you can say goodbye to messy and cluttered kitchen cabinets. Your cooking items will be easily accessible, and your pantry will look clean and organized.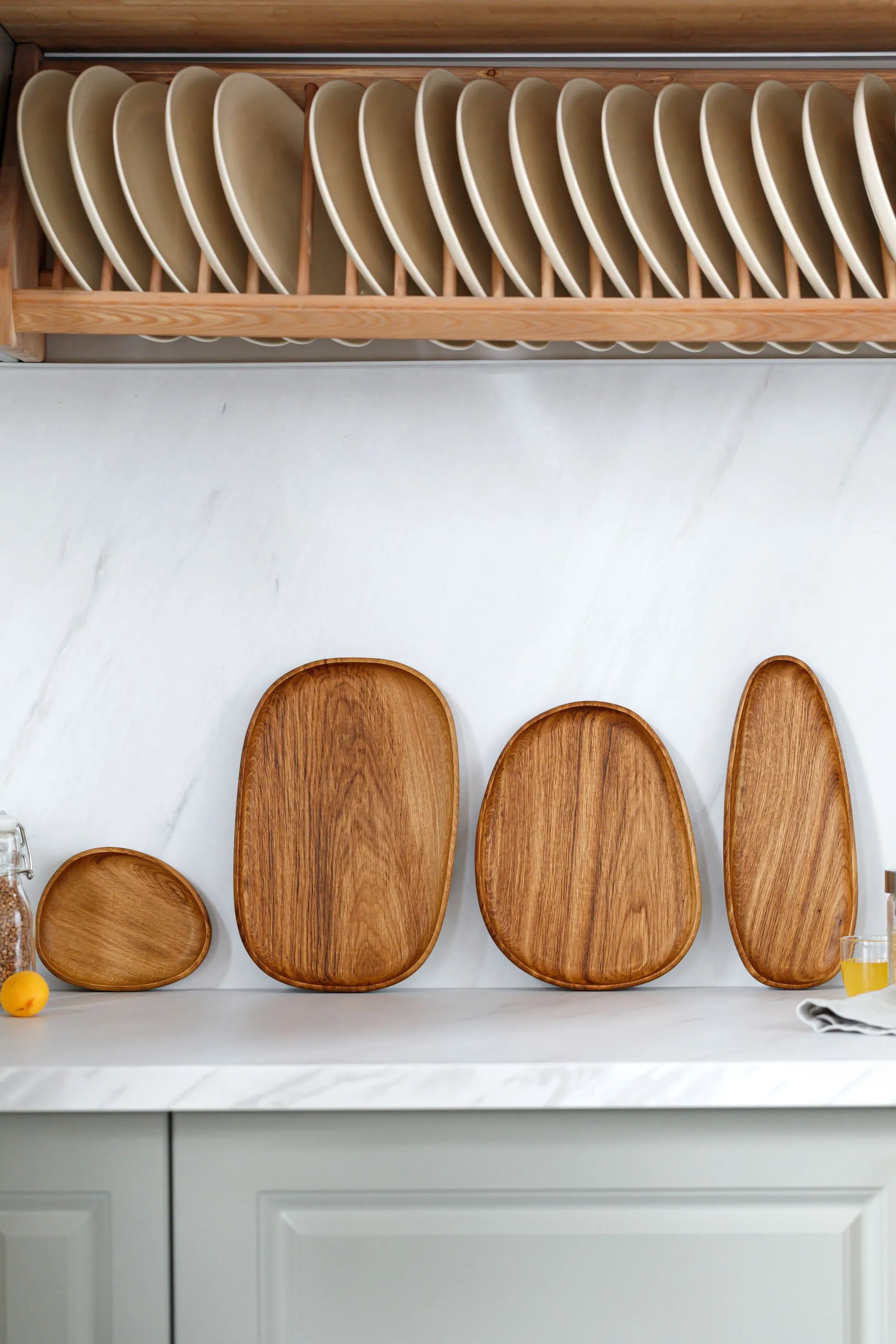 Use Cabinet Drawer Dividers
With the help of cabinet drawer dividers, you can avoid any confusion when trying to find specific kitchen items. This simple addition to your cabinets can make all the difference in maintaining a neat and tidy kitchen space. Not only does it make cooking convenient, but it also prevents your cabinet interiors from becoming clustered and disorganized.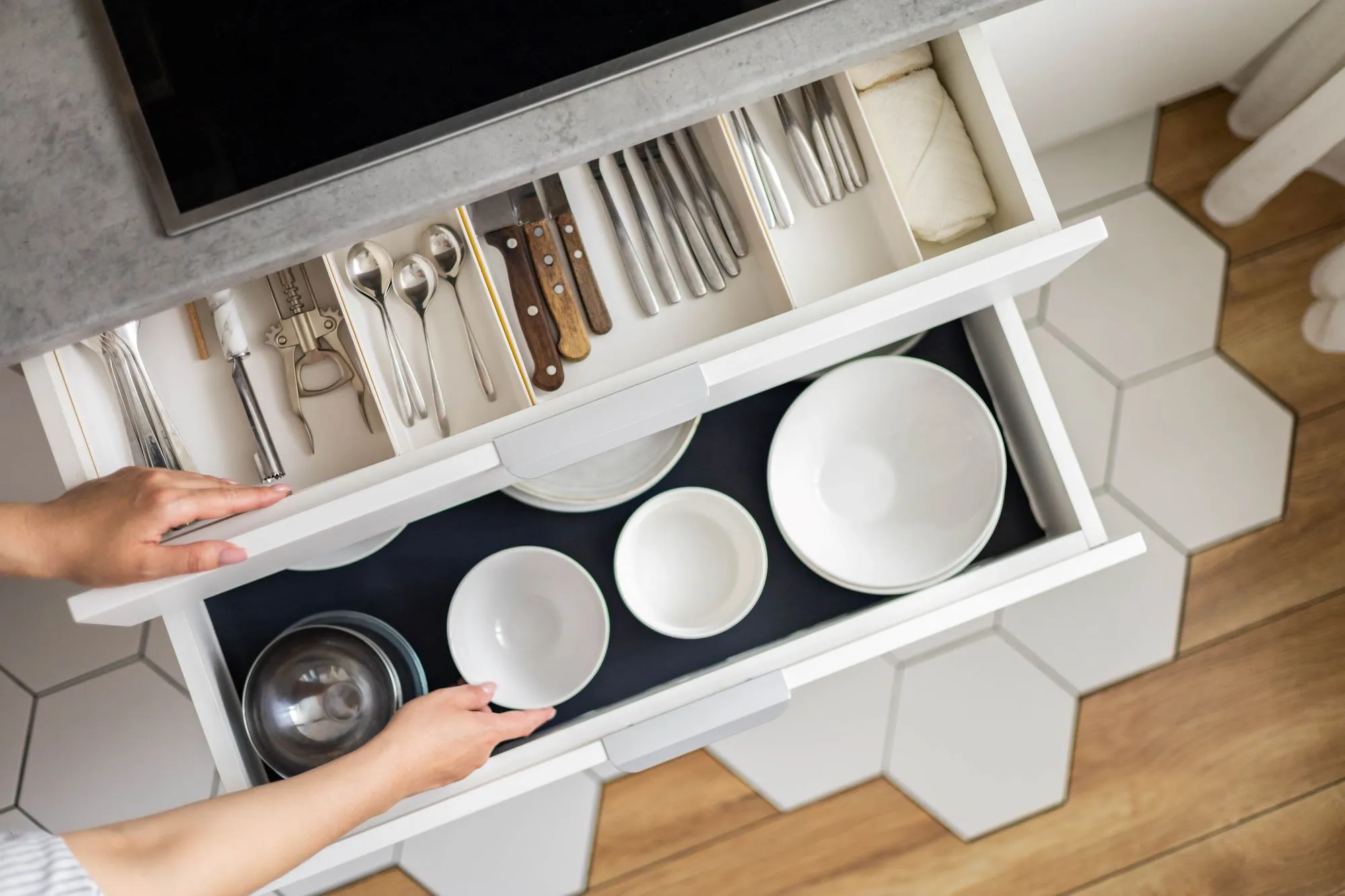 Use Stick-on Shelves
Stick-on Shelves are perfect for storing lightweight items that you need in the kitchen now and then. Whether it's spices, canned goods, or other small items, stick-on shelves can keep everything neat and tidy in your pantry.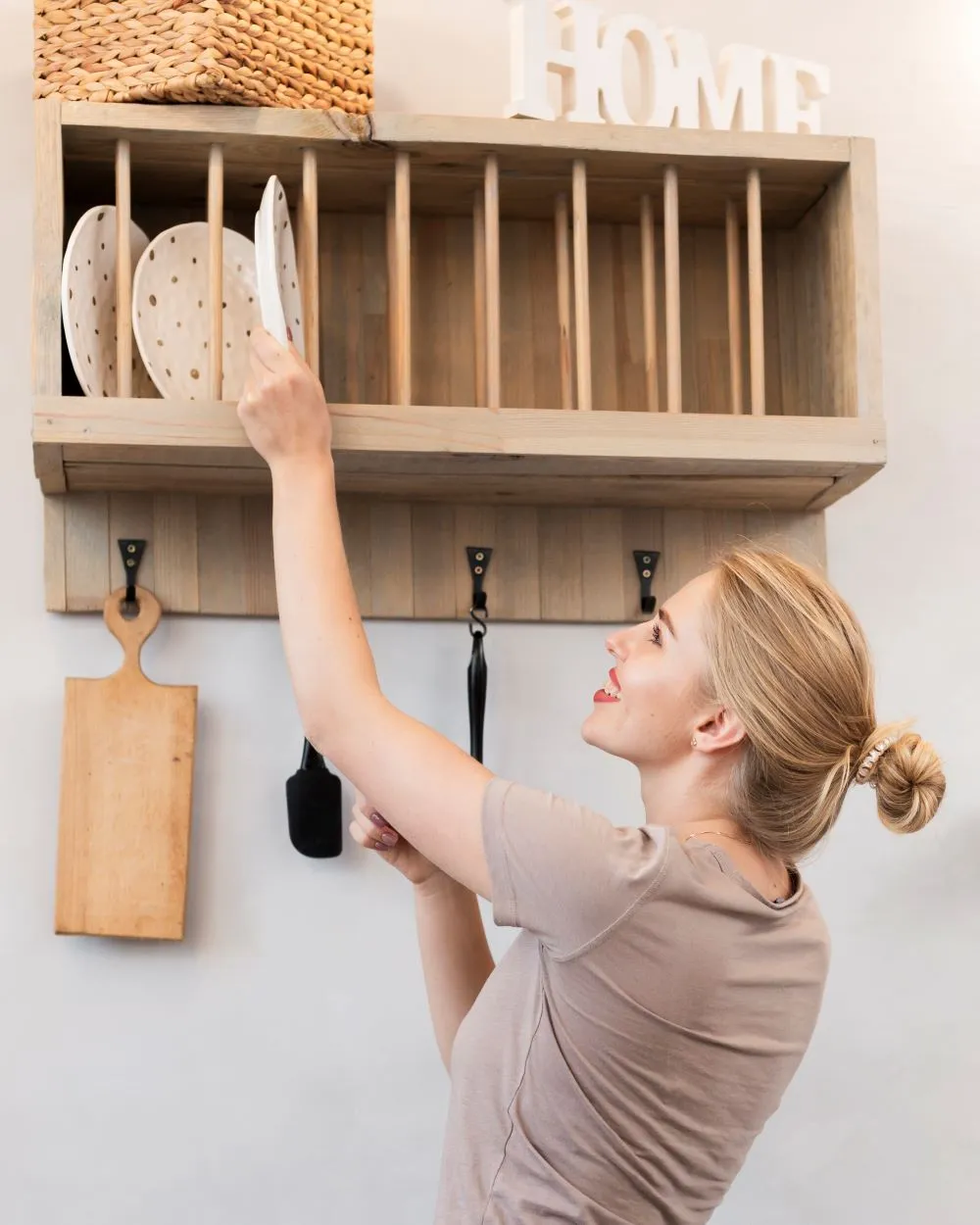 Use Magnetic Strips
But, what if you have no more space on your pantry wall? Don't worry; magnetic strips are also a great option for hanging light items and small appliances. You can easily incorporate them into your pantry wall as well.