Taking on a kitchen remodel is a thrilling and rewarding experience. In addition to improving the space's practicality and visual appeal, it also boosts your home's resale price. However, the true test will come when you try to recoup the cost of your kitchen renovation through a sale. Here are six guidelines to follow if you want your newly remodeled kitchen to be noticed by potential buyers.
Tip 1: Careful Use of Modern Designs
Kitchens that are up to date with edgy modern design trends tend to sell better in today's market but may be outdated in years to come. Adding some well-thought-out contemporary touches, however, can do wonders for the aesthetic value of your newly renovated kitchen. For example, stainless steel appliances, quartz countertops, and white or neutral-colored cabinets are modern, but stand the test of time in their simple beauty and effective utility. Buyers will find it hard to resist this space's modern aesthetic and practicality.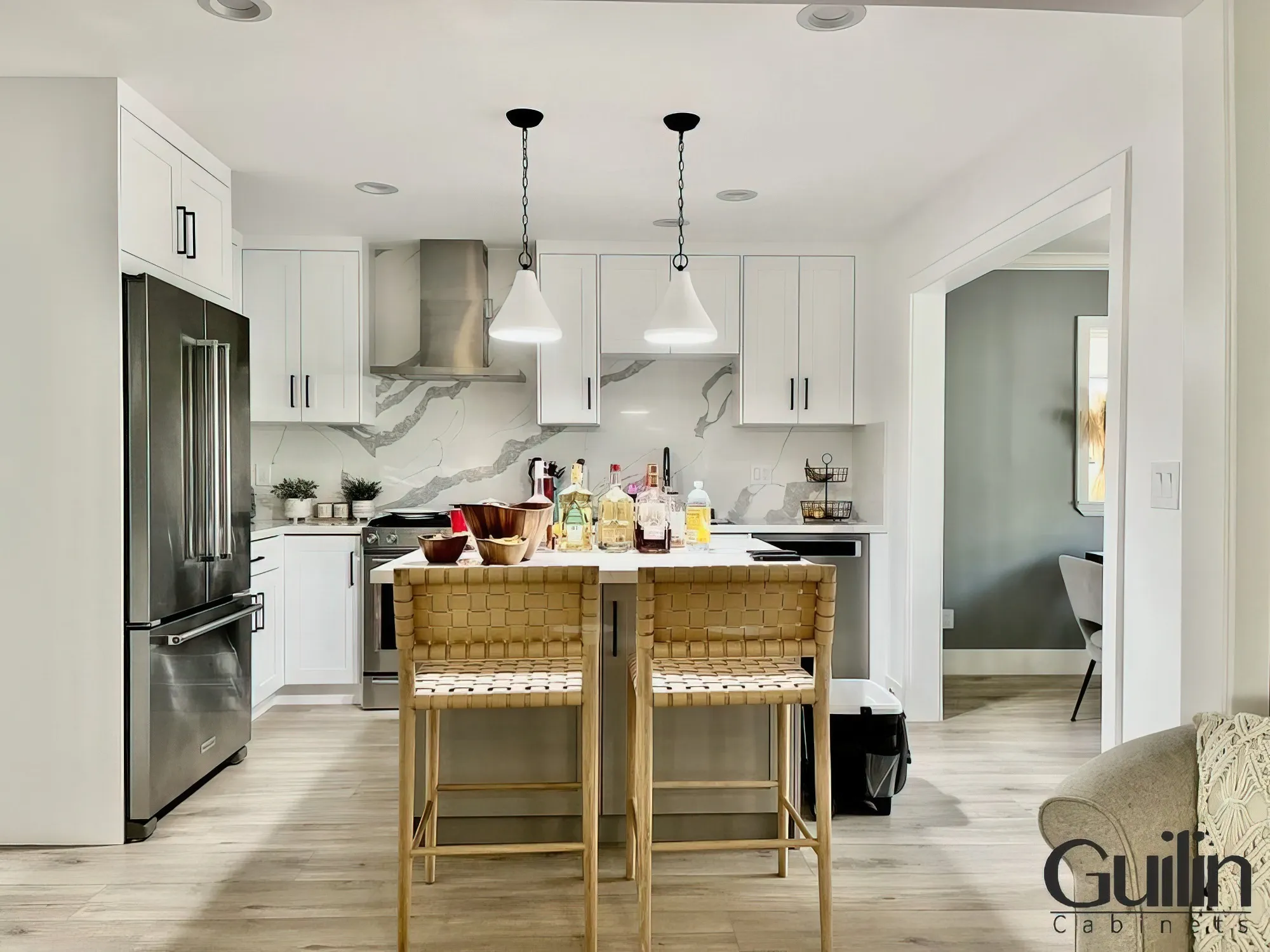 Tip 2: Optimize Storage Space
Kitchens with plenty of cabinetry and drawers sell quickly. Streamlining storage spaces should be a top priority during a kitchen remodel. To make the most of the available space, it is recommended to install vertical dividers, pull-out shelves, and concealed drawers to simplify storage. Potential buyers will remember a kitchen that is well-designed and well-organized.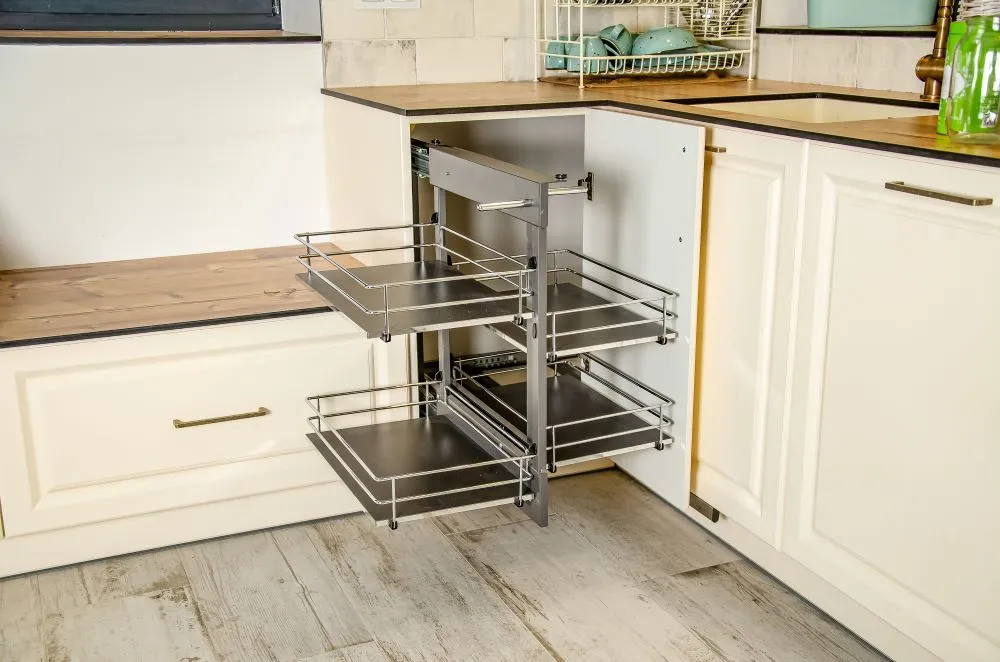 Tip 3: Upgrade Lighting Fixtures
Kitchens can undergo a remarkable makeover simply by upgrading their lighting. Upgrade the old lighting with something more up-to-date that illuminates the space well and fits in stylistically. Put in some recessed lights for general lighting, pendant lights for work areas or dining spaces, and under-cabinet lights for accenting. Well-lit kitchens are more appealing to potential buyers because they give off an air of warmth and spaciousness and are also easier to use.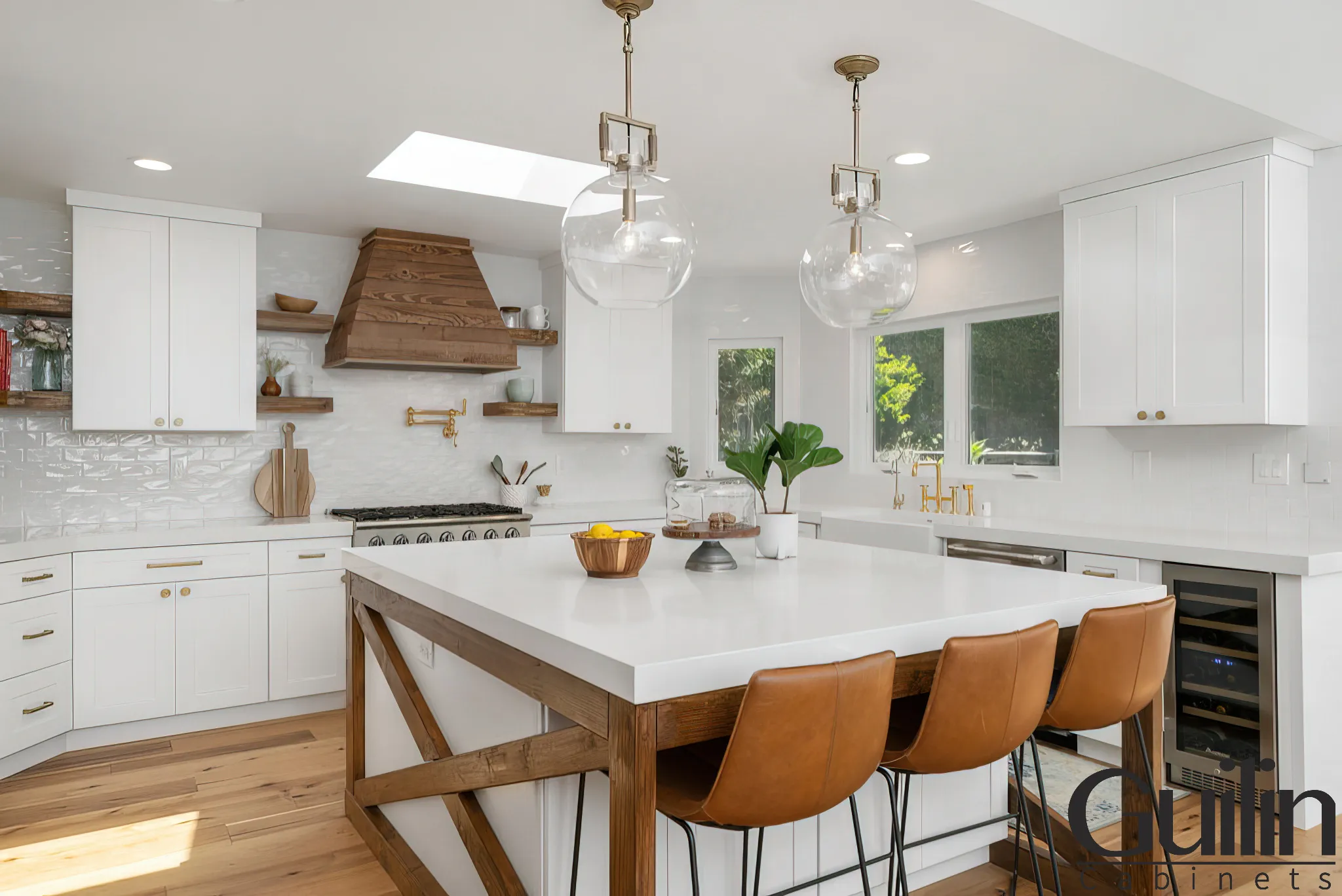 Tip 4: Enhance Energy Efficiency
Many consumers care deeply about energy efficiency. Look for the ENERGY STAR label on major appliances like refrigerators and dishwashers for a greener kitchen remodel. Replace your inefficient incandescent bulbs with more energy-saving LED alternatives. These upgrades not only save money on utilities but also attract eco-conscious homebuyers.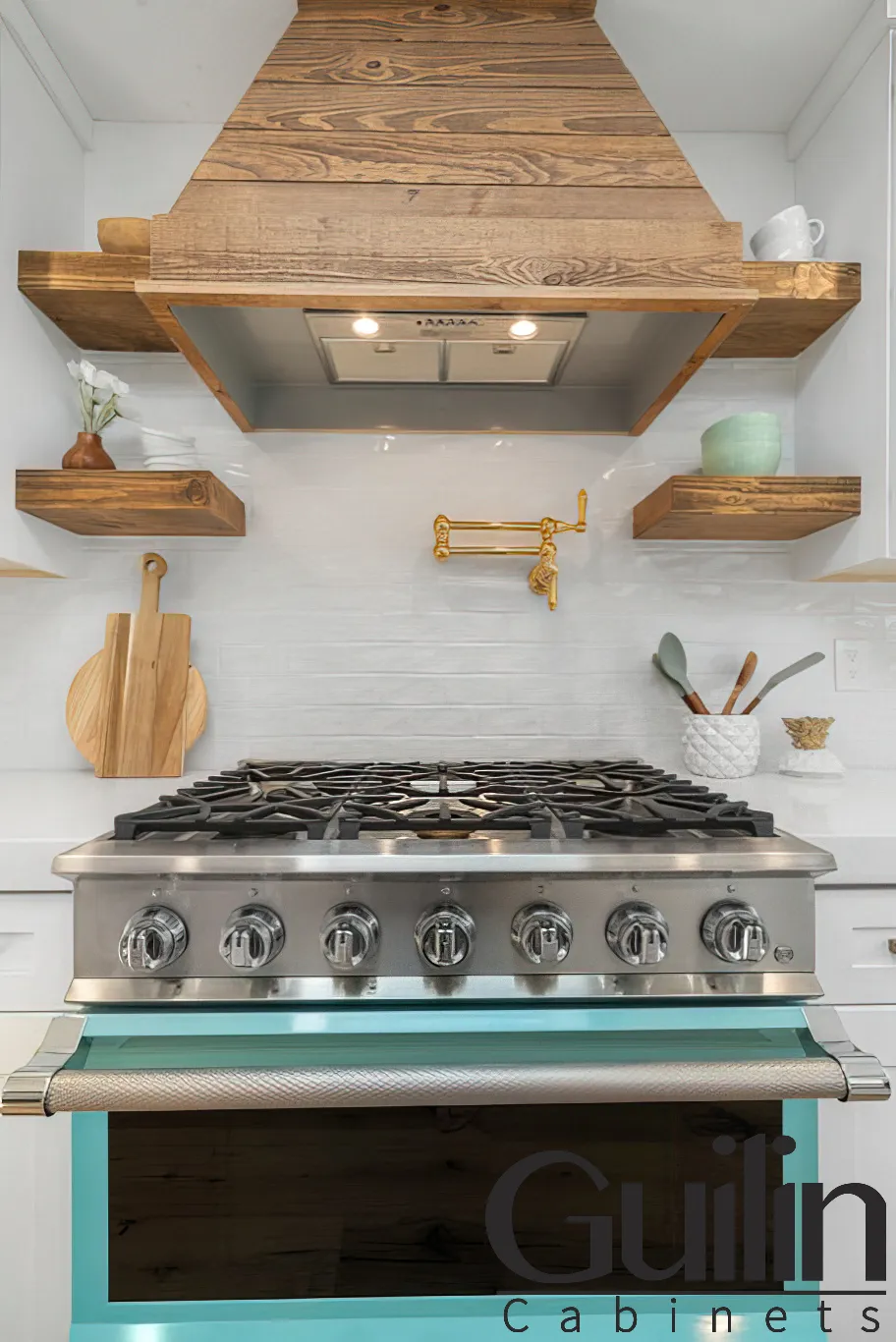 Tip 5: Make the Kitchen the Showpiece of Your House
How you remodel your kitchen greatly influences a buyer's impression. Presentation is key. De-clutter the countertops, put away personal items, and decorate tastefully to make the space more open and inviting. Add some life and color to the counter with a bowl of fruit or a vase of flowers. If you want potential buyers to picture themselves hosting dinner parties in your dining room, consider setting the table with fine china and silverware. Kitchen staging helps potential buyers picture themselves cooking and entertaining in the space.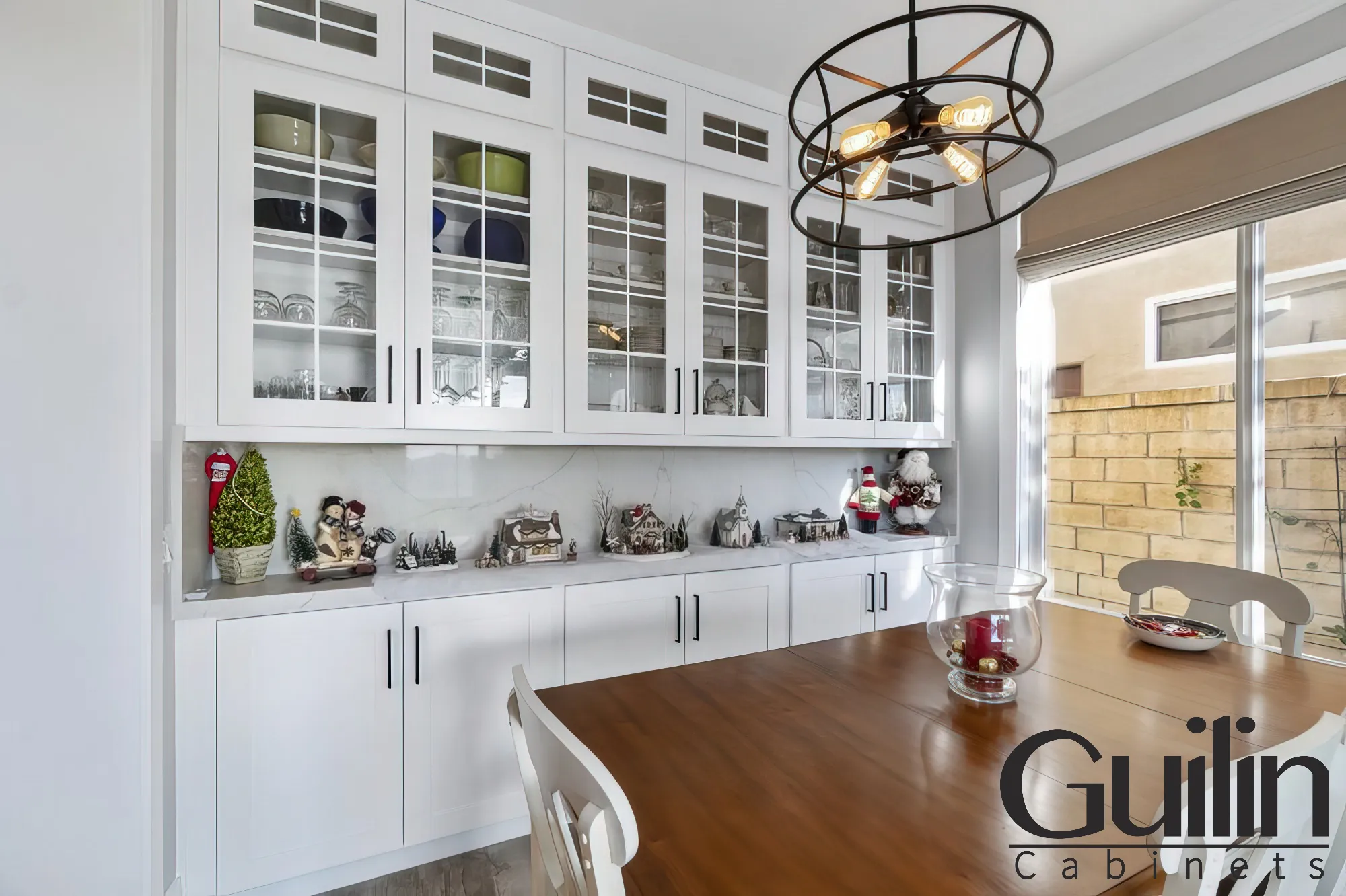 Tip 6: Convert Into Open Plan Kitchen Layout
Homes with open-plan kitchen layouts are highly desirable in the real estate market, potentially increasing your property's resale value. An open-plan kitchen provides a larger and more inviting space for entertaining guests, while also allowing for better flow between rooms. It also creates a feeling of airiness and openness, while making the space appear larger.
=> Related Article: How to Convert Your Kitchen to an Open-Plan Kitchen Layout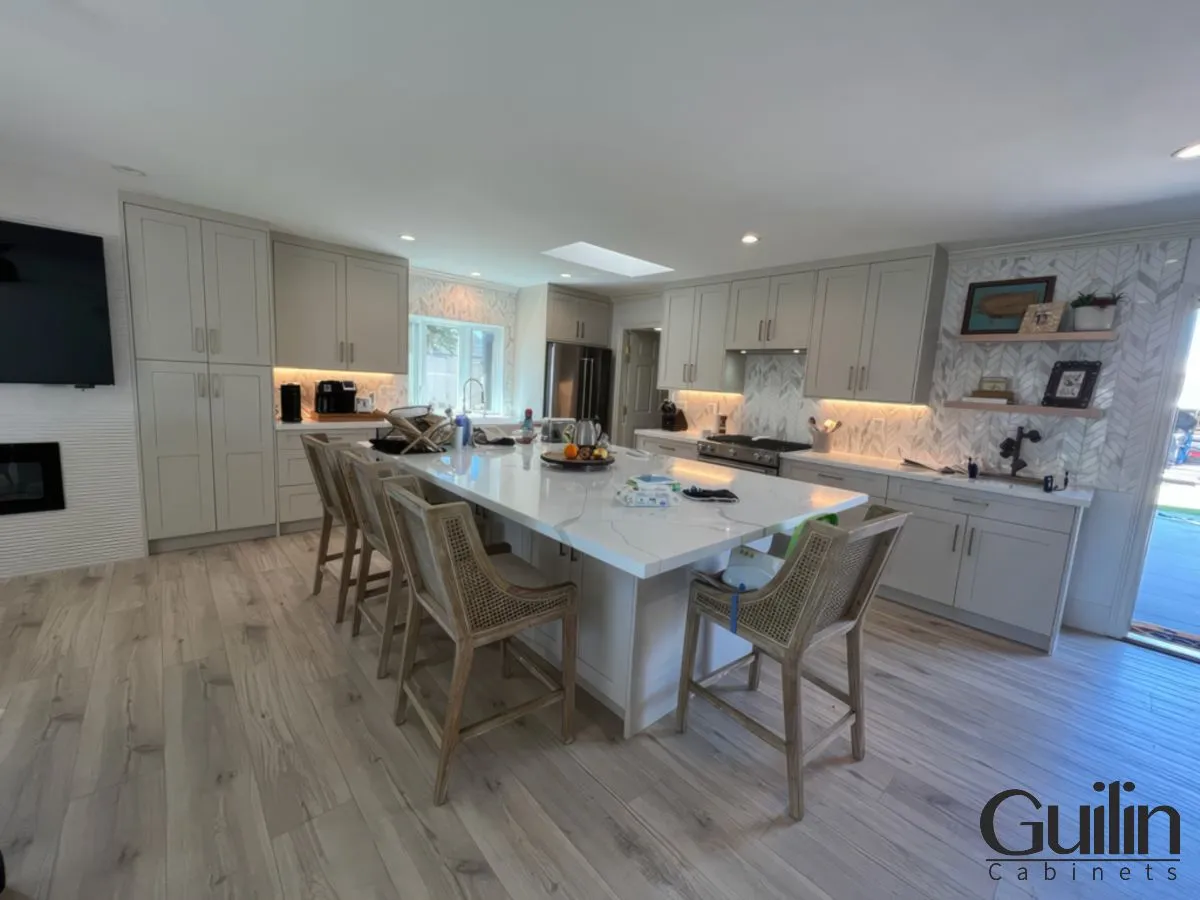 Tip 7:
Ask for Advice from The Contractor
By working with a Remodel Contractor, you can make sure your kitchen renovation is tailored to your needs and improves the space's resale value. When you collaborate with the Remodel Contractor, it's important to work closely with your kitchen remodeler before beginning the project. Talk about what you have in mind for the kitchen and how you would like it to turn out. Our professional remodeling team at Guilin Cabinets will listen to you carefully, provide insightful feedback, and offer sound advice based on their experience.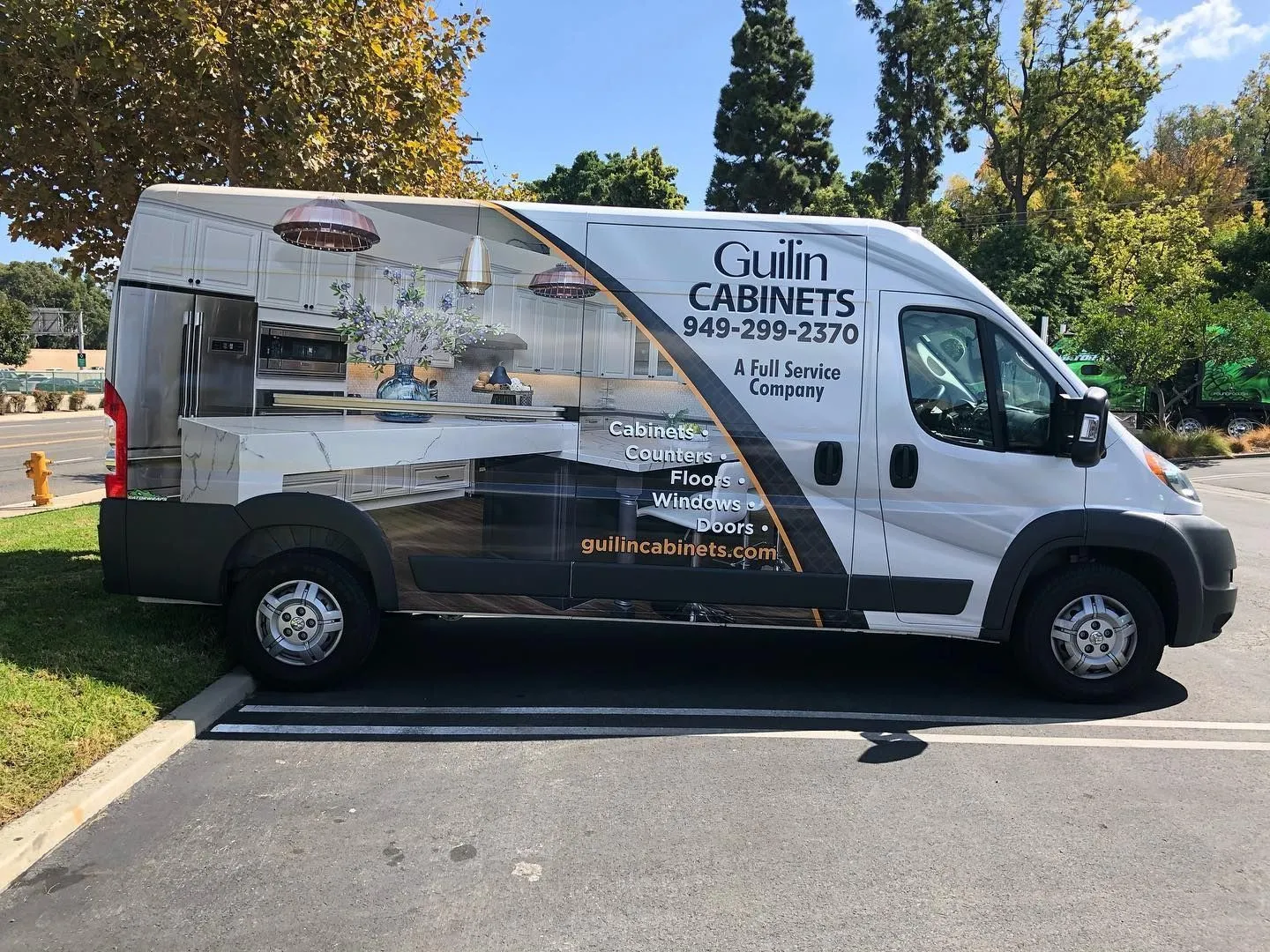 Please contact us at +1-949-299-2370 or info@guilincabinets.com if you have any questions or are ready to get started on your home renovation project. From taking measurements to placing an order, our knowledgeable sales staff is here to help.