Are you struggling to make the most out of every inch of your kitchen space? Do you find yourself constantly battling against a cluttered and disorganized kitchen? If so, have you ever considered incorporating corner kitchen cabinets into your design? These overlooked assets can provide you with a wealth of benefits that you might have never imagined! Research your options for corner kitchen cabinet ideas, and design, and get ready to create the kitchen you've always wanted.
=> Related Service: Full Kitchen Remodel Service in California | Guilin Cabinets
The Benefits of Corner Kitchen Cabinets
The corner cabinets are an ingenious way to turn the forgotten corners of your kitchen into valuable storage areas. By using the otherwise underutilized spaces, you can effectively declutter your kitchen and organize your cooking essentials and ingredients more efficiently.
=> Related Article: 3 Types Kitchen Cabinets: Size, Dimensions Guide
Corner kitchen cabinets offer several benefits:
They offer stylish and elegant design options to complement your kitchen decor
They provide easy access to hard-to-reach areas of your kitchen.
They help maximize your storage space, which, in turn, makes your small kitchen appear more spacious.
Corner cabinets ensure that you have all your favorite kitchen tools and ingredients within reach, saving you time and effort while cooking.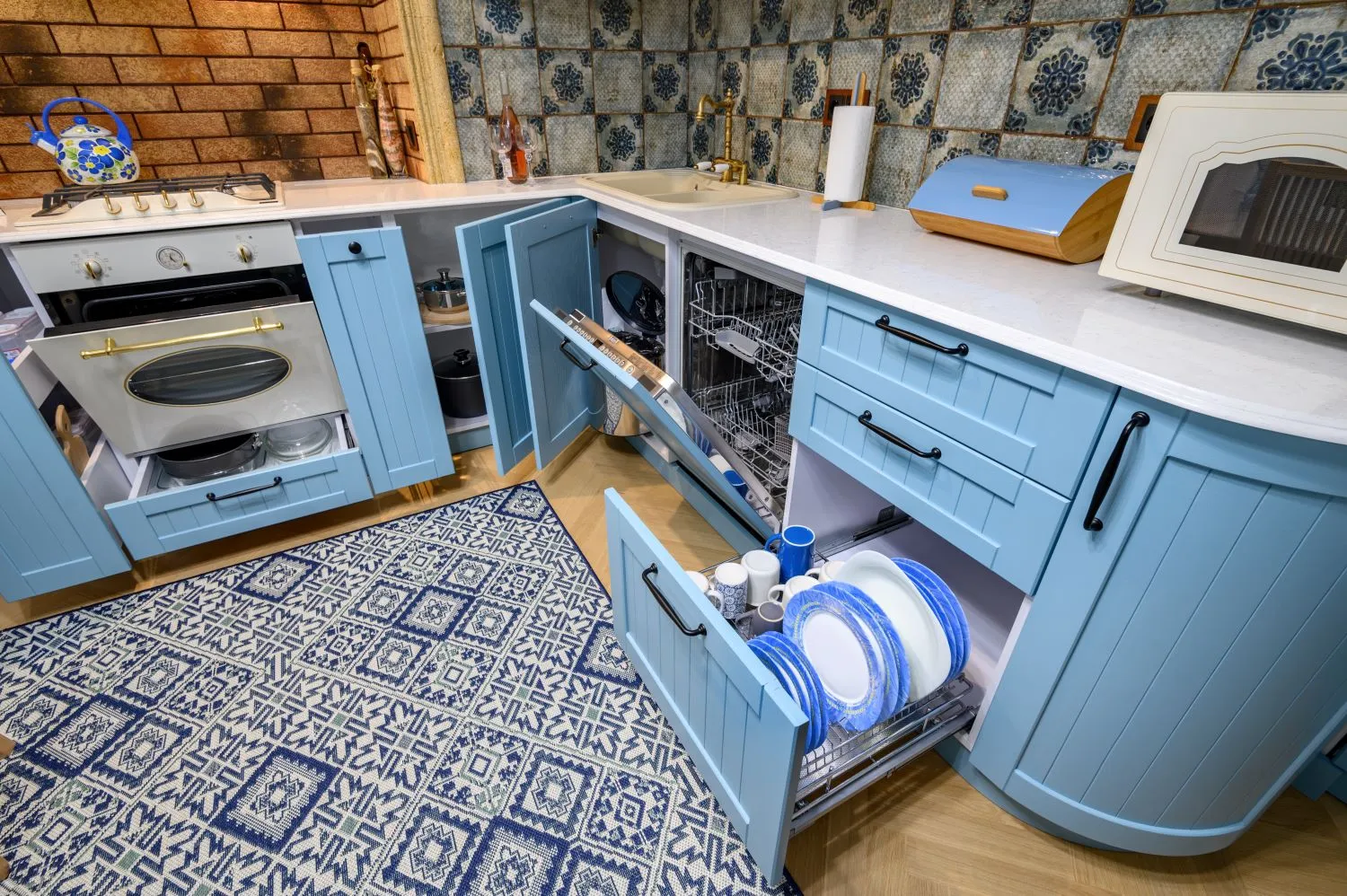 If you're wondering what creative corner kitchen cabinets can do for you, let's delve into some inspiring ideas and designs that will help you make the most of your kitchen layout. From pull-out drawers to open shelves to curved cabinets, there are plenty of options to choose from that will match your style, kitchen space, and storage requirements.
Corner Kitchen Cabinets Inspiring Ideas, and Designs
Lazy Susan Kitchen Cabinets:
The Lazy Susan design is one of the most popular options to consider when you want to replace your kitchen cabinets. They are designed with rotating shelves that make it easy to access items stored at the back of the cabinet without having to awkwardly reach or move items around. The circular shelves maximize storage capacity and enable efficient organization. Whether you need to reach for a baking dish or a spice jar, the Lazy Susan cabinet ensures that everything is within arm's reach.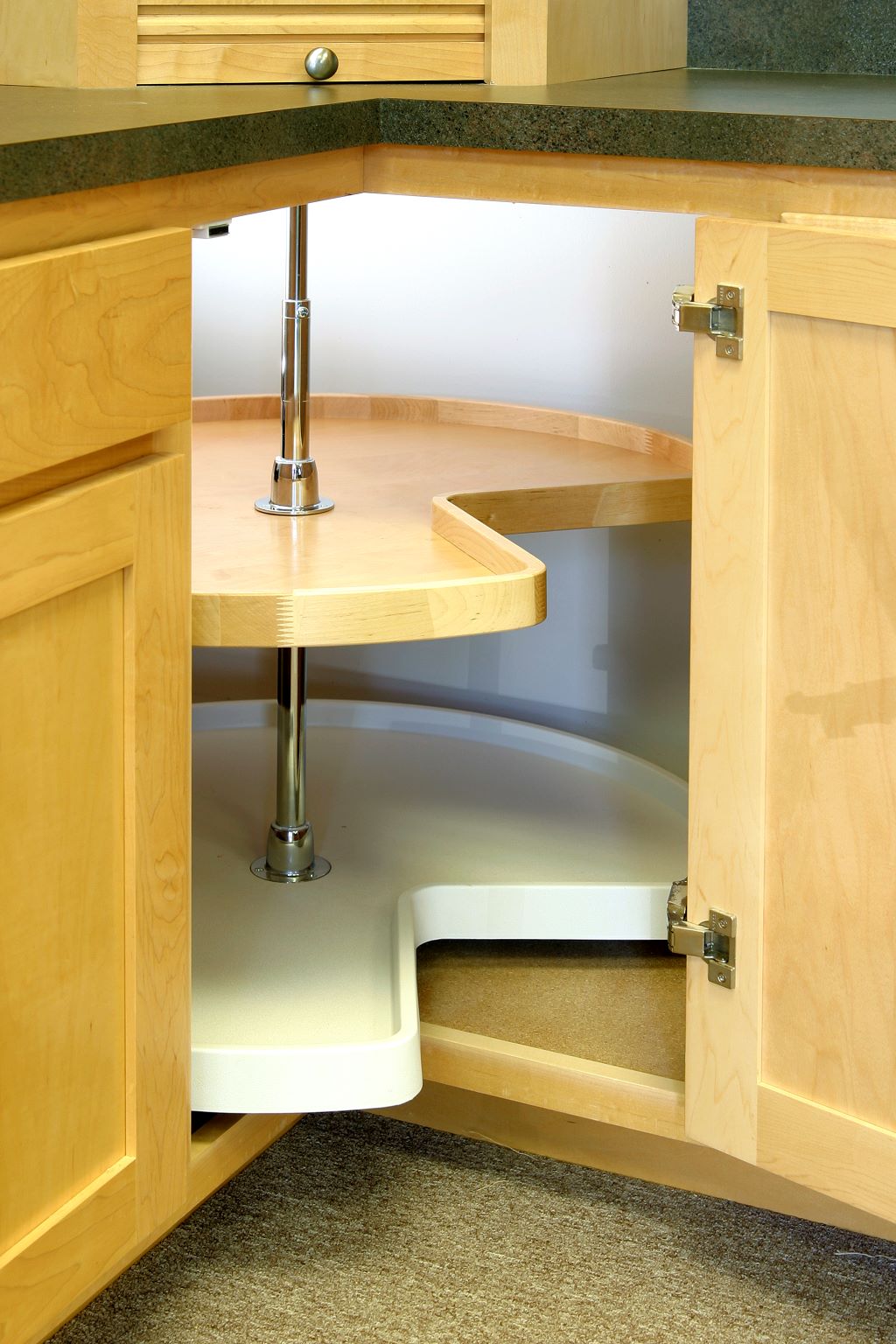 Diagonal Kitchen Cabinets:
Reinvent the corners of your kitchen with the help of diagonal kitchen cabinets. These cabinets add a touch of sophistication and elegance to your space while providing a practical storage solution. By angling the cabinet doors along the corner, you can create a seamless and stylish look, and best of all, you can easily access all your stored items. This feature provides additional storage space that may have been lost with a regular corner cabinet. Say goodbye to cramped and cluttered corners, and hello to a chic and organized kitchen.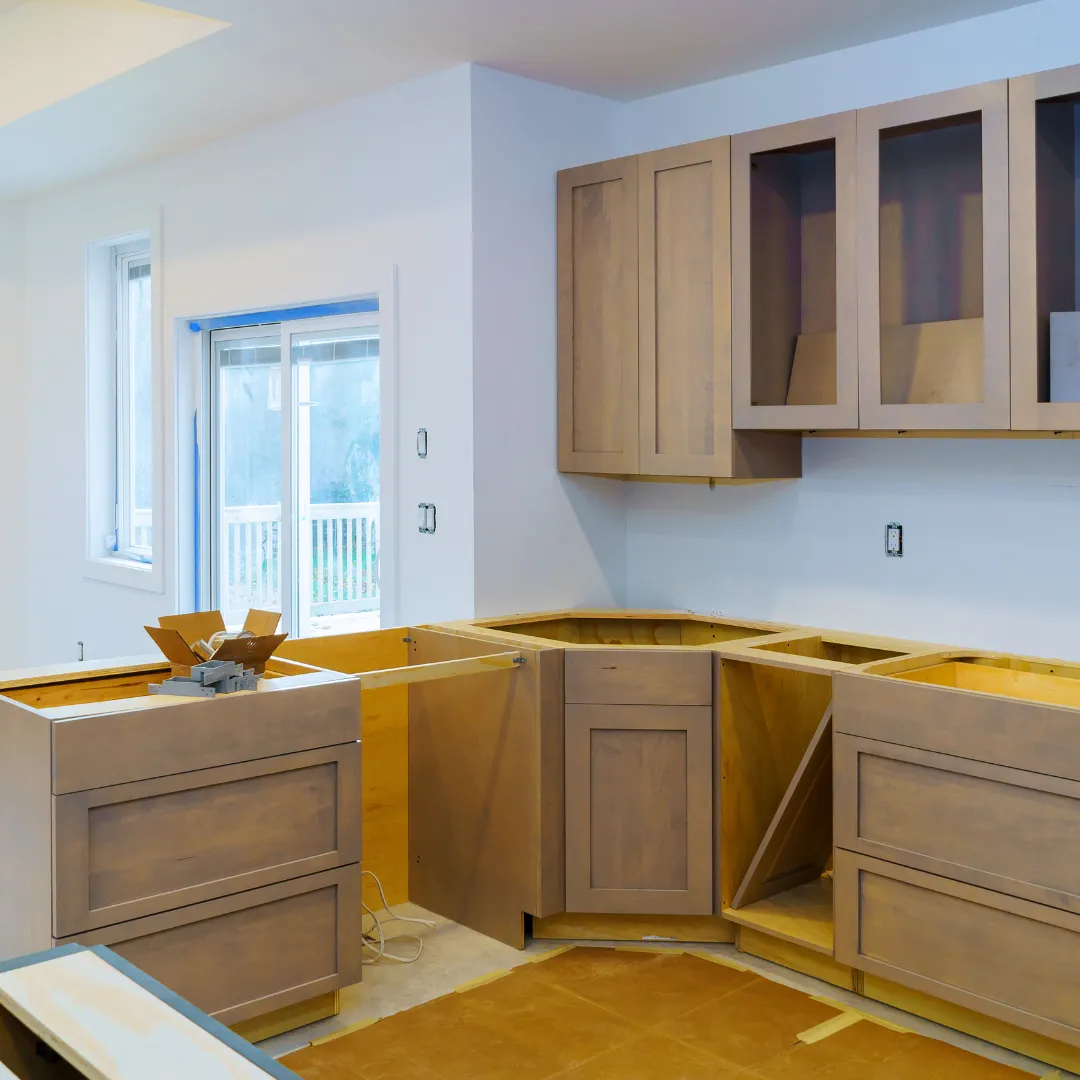 Pull-out Shelves:
Pull-out shelves (known as pullout solutions) could be the solution to your corner kitchen cabinet problems! These innovative shelves slide out smoothly to offer easy access to the items in the depths of the cabinet. Say farewell to rummaging through cluttered corners and hello to a well-organized kitchen with pull-out shelves.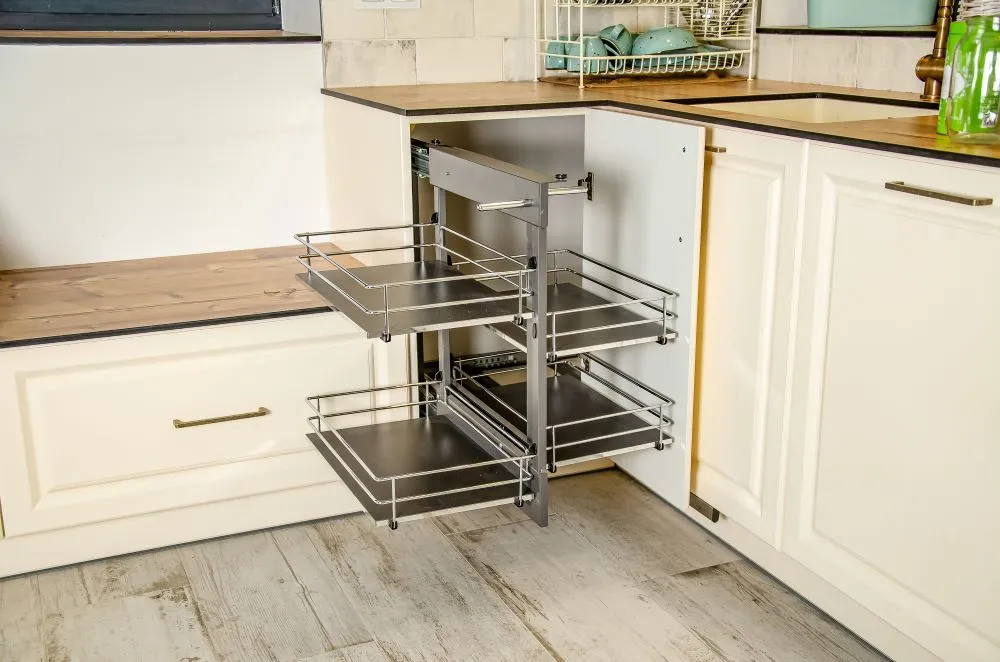 They are perfect for storing small kitchen appliances, pots, pans, and other cooking utensils. It can also be used to store food items, bowls, and plates. The innovative design of pull-out shelves allows everything to be neatly arranged and easily accessible, increasing the functionality of your kitchen.
Corner Drawers:
Efficient storage solutions are key to keeping your kitchen tidy and functional. That's where corner drawers come in! These innovative storage solutions are specifically designed to fit snugly into those tricky corners, making use of the available space.
With their multiple compartments and dividers, corner drawers make it easy to organize everything from cooking utensils to cutlery and beyond. Not only do they keep your kitchen essentials neatly stored and categorized, but they also provide a streamlined and polished look that can elevate any kitchen design.
Are you looking for new corner kitchen cabinets? Try Cabinets in Guilin Cabinets! We're a locally-owned cabinet supplier offering an incredible range of cabinet styles, from modern to traditional finishes. Our team of professionals is ready to assist you every step of the way, ensuring a stress-free renovation process. Discover more about our top-quality services and products by visiting our website at https://guilincabinets.com/. Alternatively, feel free to give us a call today and speak with one of our knowledgeable cabinet specialists. Trust us to make your dream kitchen a reality!