In the realm of kitchen design, the choice of cabinet finish can significantly influence the overall look and durability of your space. One finish that stands out as both popular and practical is the semi-gloss finish. In this article, we will explore why semi-gloss is a top choice for kitchen cabinets, its exceptional properties, and how you can effortlessly incorporate this lustrous finish into your kitchen.
=> Related Article: Gloss or Semi-Gloss For Kitchen Cabinets: Which is Better?
The Appeal of Semi-Gloss
A semi-gloss finish is a type of paint finish that offers a moderate sheen level. It falls between a high-gloss finish, which is very shiny, and a satin finish, which has a lower sheen. The semi-gloss finish provides a subtle shine that adds depth and dimension to kitchen cabinets. It is known for its durability, resistance to moisture, and ease of cleaning. Semi-gloss finish is the go-to option for many homeowners when it comes to cabinet finishes, and for good reason. Here's what makes it so appealing:
Brilliant Shine:
A semi-gloss finish is synonymous with semi-brilliance. Once light hits it, this finish shines and reflects, adding a touch of radiance to your kitchen. It strikes the perfect balance, providing a glossy appearance without being too overpowering.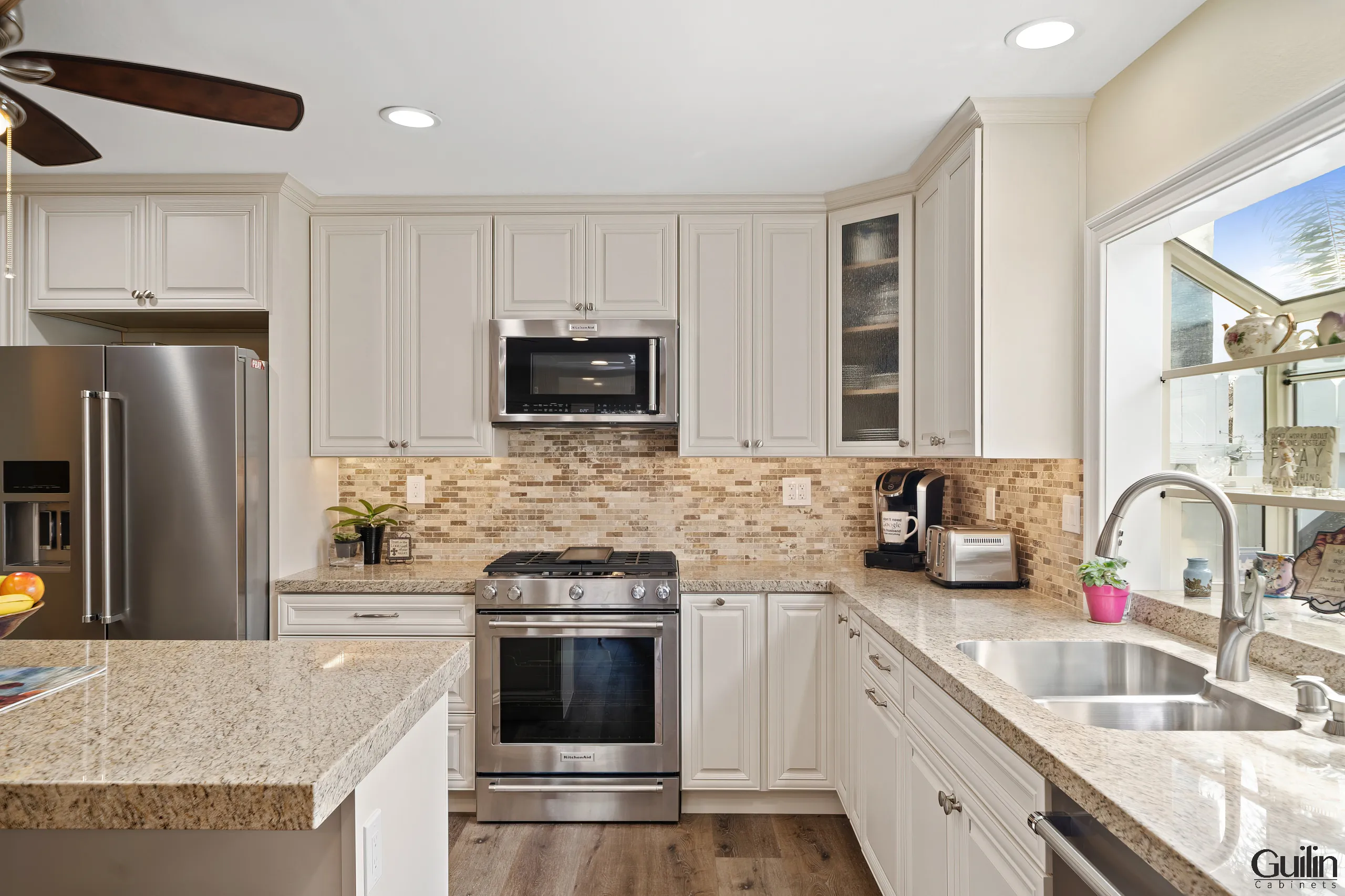 Easy Application:
One of the advantages of semi-gloss finishes, such as polyurethane, is their ease of application. Whether you're a seasoned DIY enthusiast or relying on professional help, applying a semi-gloss finish is relatively straightforward.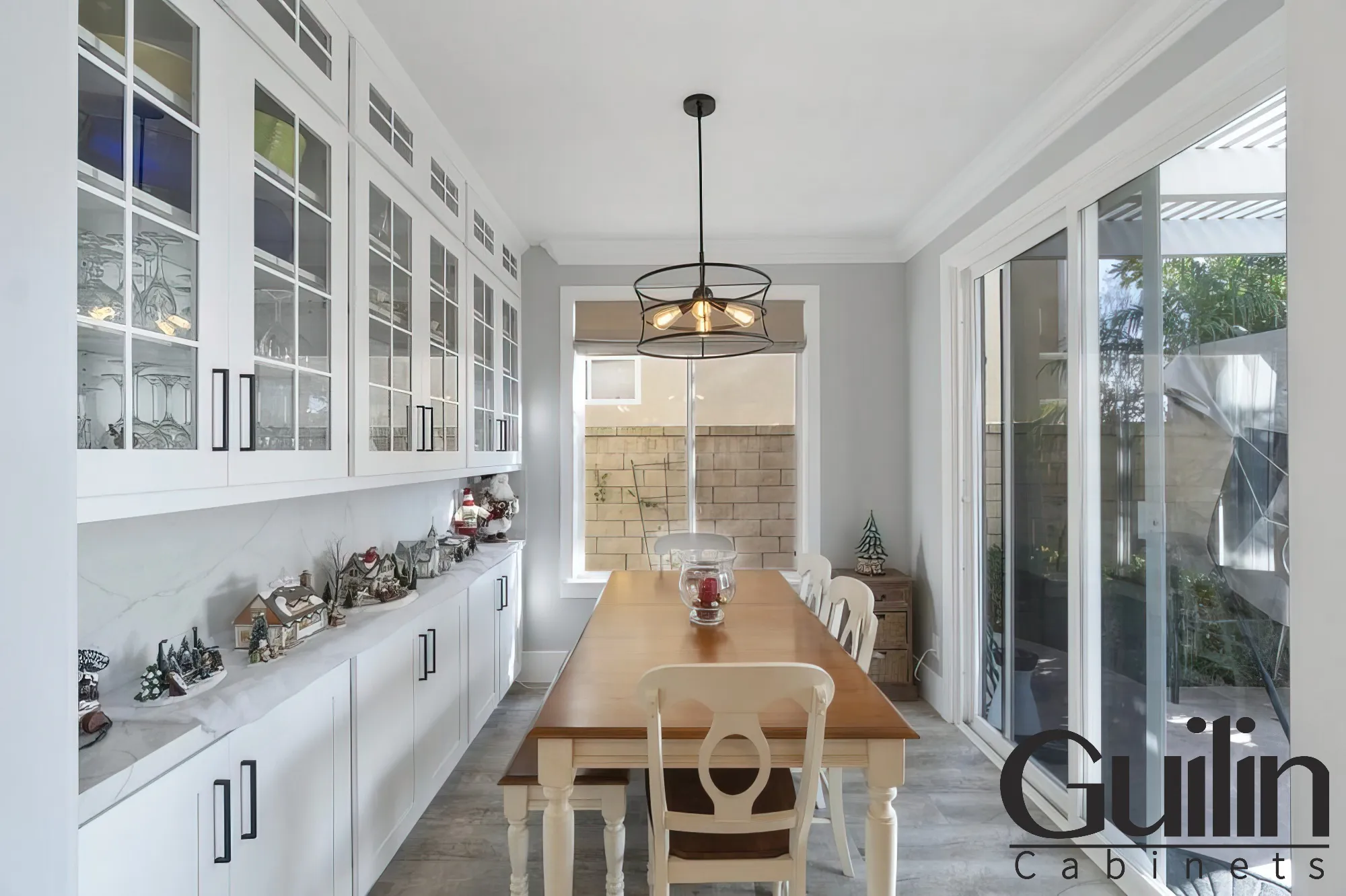 Exceptional Durability:
Durability is a non-negotiable factor when it comes to kitchen cabinets. A high-quality semi-gloss finish should excel in resisting various elements, including:
Heat: It can withstand the occasional exposure to heat without losing its sheen.
Chemicals: Harsh kitchen chemicals are no match for this resilient finish.
Scratches: It guards against scratches, ensuring your cabinets remain looking pristine.
Water: It's resistant to moisture, a vital trait for kitchens where spills are common.
Fungus and Mildew: Semi-gloss finish deters the growth of fungus and mildew, vital for maintaining cabinet integrity.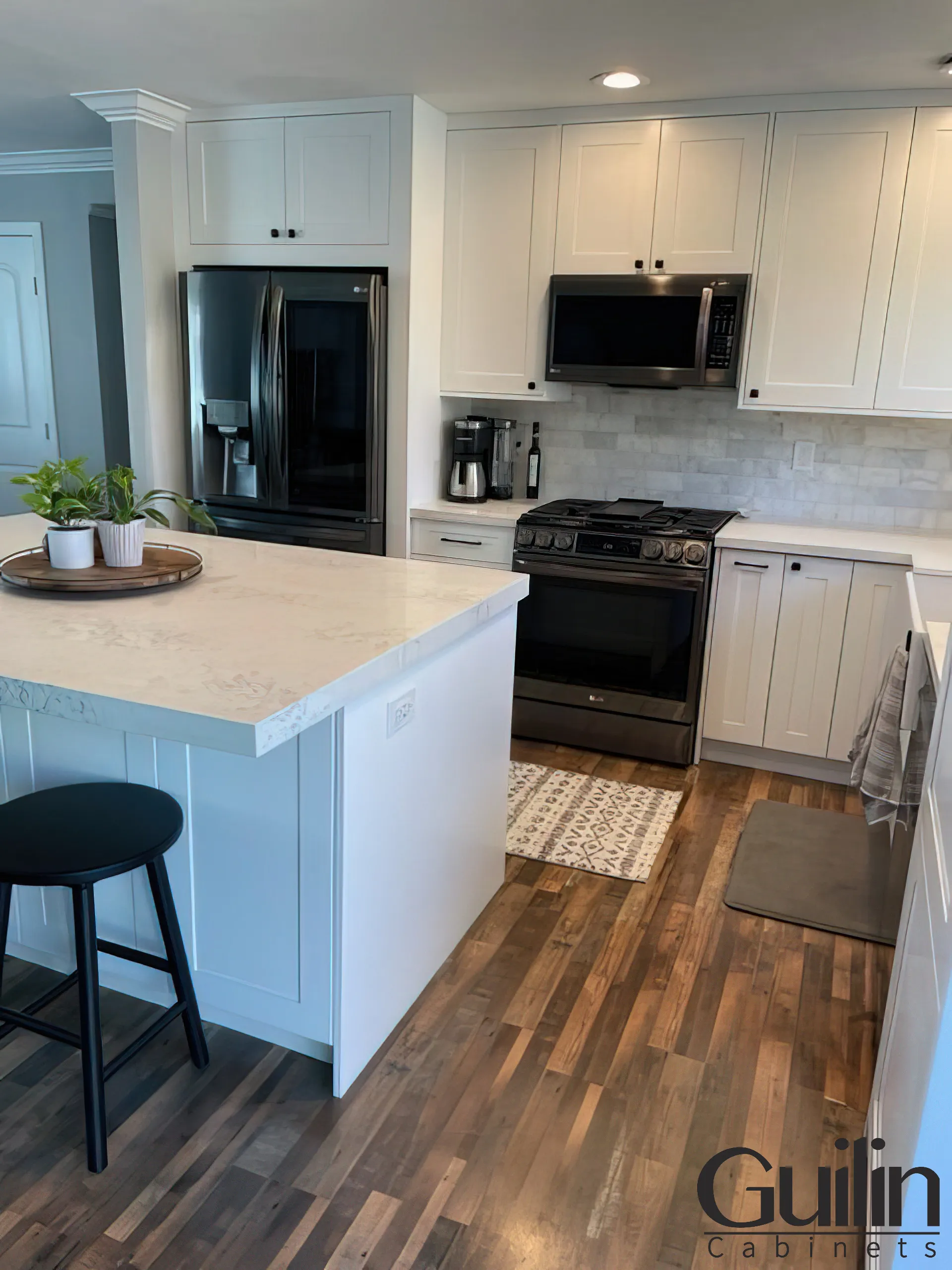 Smudge-Resistant:
The semi-gloss finish doesn't just fend off scratches and dents; it's also effective in resisting smudges and fingerprints. This feature is particularly handy in busy kitchens where cabinet doors are frequently touched.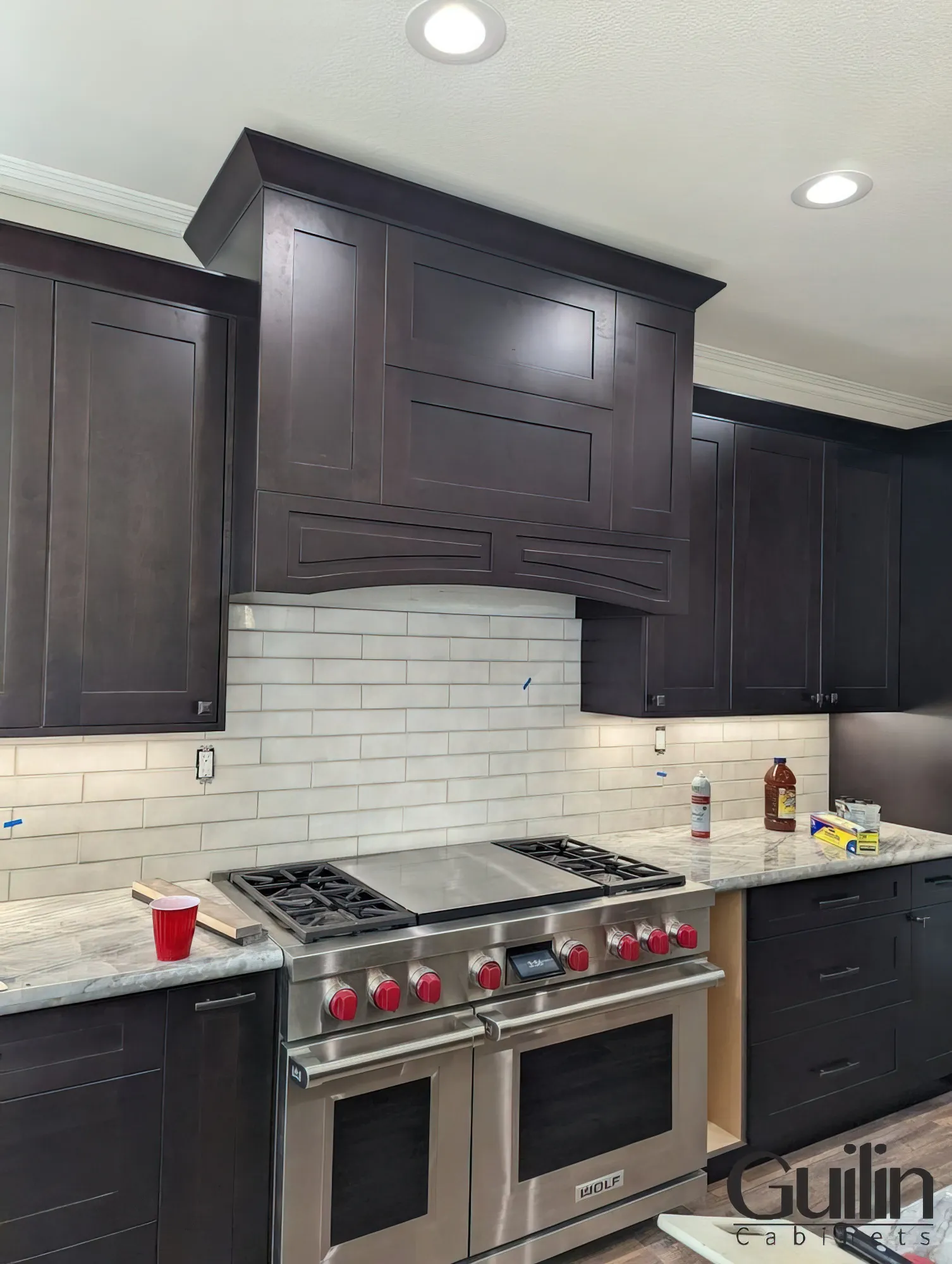 Enhances Wood's Beauty:
Opting for oil-based polyurethane in your semi-gloss finish not only provides durability but also enhances the natural beauty of wood. It deepens the wood's color and complements various wood species, making it a versatile choice.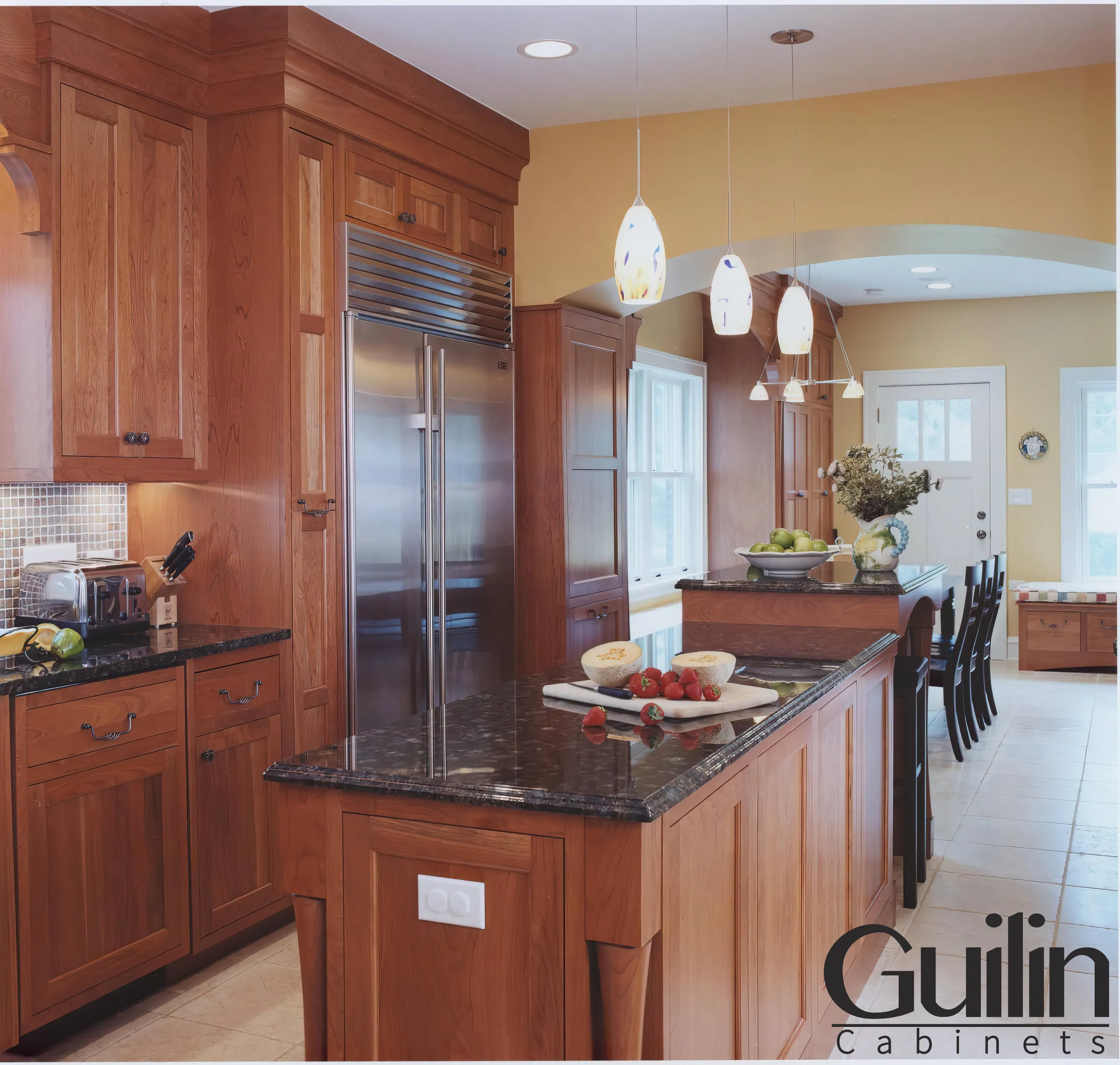 Considerations with Semi-Gloss Finish
While semi-gloss finishes offer many advantages, it's essential to be aware of potential considerations:
Number of Coats:
Achieving maximum durability may require applying three or four coats of semi-gloss finish. However, keep in mind that multiple coats can sometimes result in a plastic-like appearance, which might not be to everyone's liking.
May Be Yellowing Over Time:
Although semi-gloss finishes are durable, they may experience slight yellowing over an extended period. This change in color is a natural occurrence and may not be suitable for those seeking a pristine white look indefinitely.
Hassle-Free Semi-Gloss Cabinets
If you desire the captivating allure of semi-gloss kitchen cabinets without the hassle of application, painting, or refacing, there's a convenient solution. At Guilin Cabinets, we are a wholesale Kitchen Cabinets offers clear coat and painted cabinet doors with a stunning semi-gloss finish.
For More, If you're thinking about remodeling your kitchen in California but aren't sure whether Semi-gloss or Gloss Cabinets will work in your kitchen space and you need help right away. Please! Contact Guilin Cabinets Today for assistance!
Hotline: +1 949 299 2370
Email: info@guilincabinets.com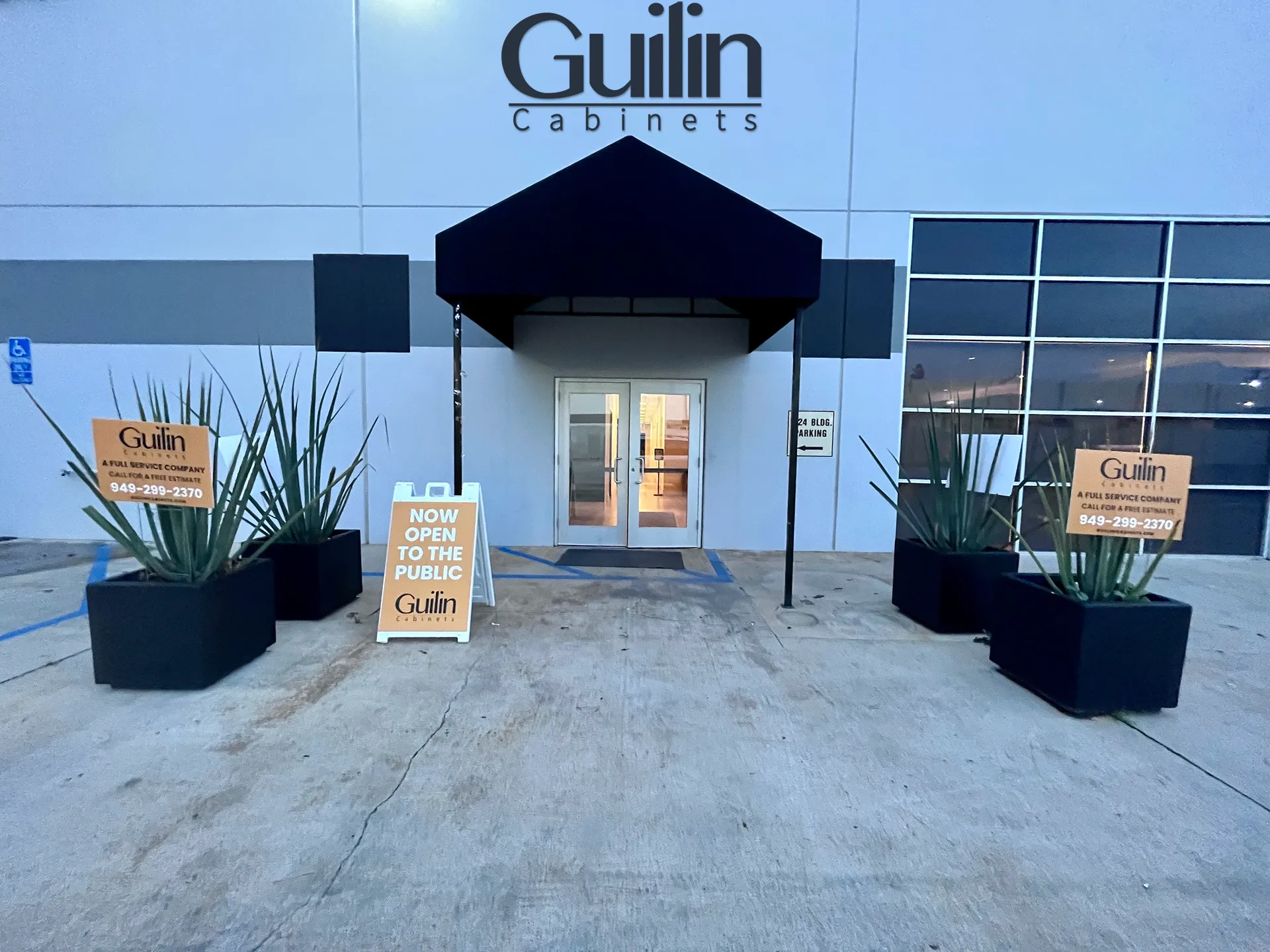 In conclusion, when it comes to kitchen cabinets, the semi-gloss finish is a top contender for its aesthetic charm, durability, and ease of maintenance. Its ability to shine, resist wear and tear, and enhance the beauty of wood make it a preferred choice for homeowners and designers alike. Whether you choose to apply it yourself or opt for pre-finished cabinets, semi-gloss is a shining star in the world of kitchen design.