Maintaining and cleaning marble countertops is essential to keeping them looking their best. Marble is a beautiful stone that is often used in kitchens and bathrooms, but it can be tricky to care for. While marble is known for its durability and elegance, it is also prone to staining and etching.
To keep your marble countertops looking their best, it is important to properly clean and maintain them. This guide will provide you with the necessary steps to properly maintain and clean your marble countertops, ensuring they will last for a long time.
Related Articles: How To Clean, Maintain, and Remove Stains of Stone Countertops
What Marble Countertop?
A marble countertop is a type of countertop surface made from natural stone. Marble is a metamorphic rock composed of recrystallized carbonate minerals, most commonly calcite or dolomite. It is a popular choice for countertops due to its elegant and timeless look, durability, and resistance to heat and scratches.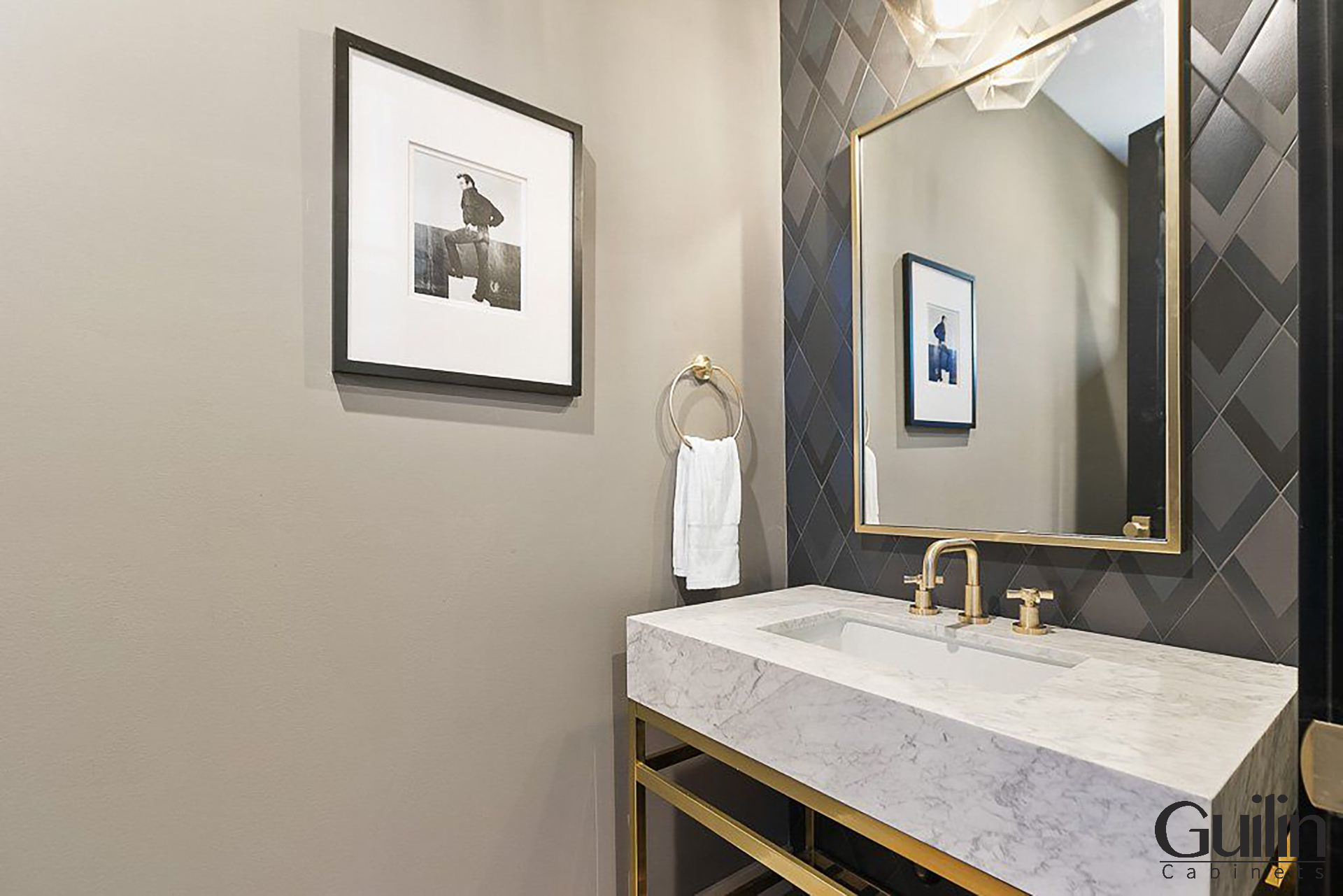 Marble countertops are available in a variety of colors and veining patterns, making them an attractive addition to any kitchen or bathroom. Marble countertops can be quite expensive and are prone to staining, so it is important to take proper care of them. Sealing the marble regularly can help reduce staining and ensure its longevity. Feature of Marble countertops:
High maintenance cost
Extremely good looks.
Remarkable material with attractive veining.
Vulnerable to heat cracking
Durable, lasting material
Damaged and susceptible
Not a good option for heavy-use areas.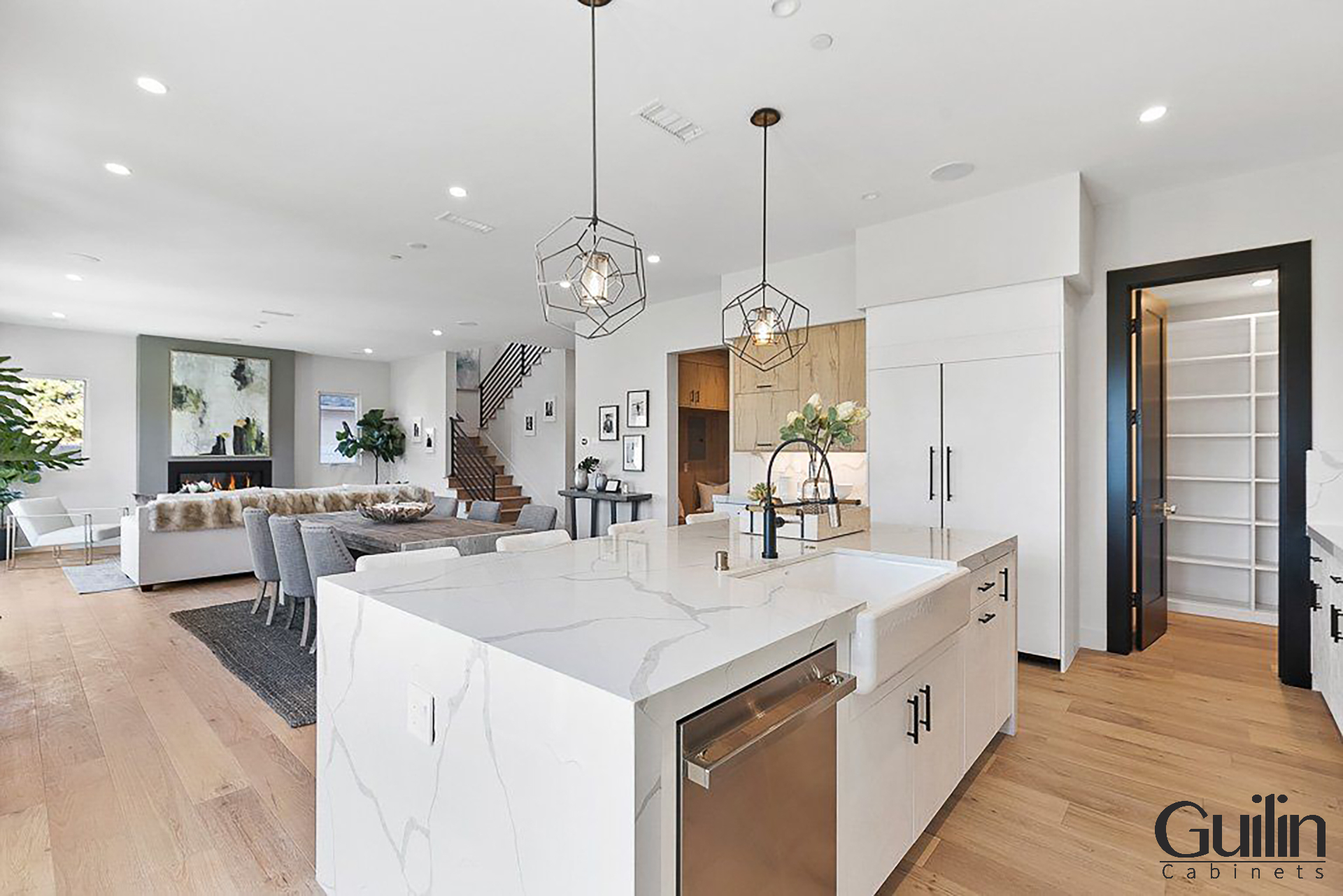 How to Maintain, and Clean Marble Countertops:
Marble countertops look stunning in any kitchen but they require a bit more maintenance than other surfaces. To keep your marble countertops looking like new and to prevent damage, here are some tips on how to maintain and clean them regularly. => Related Article: The Average Price of Different Countertops
For Daily / Clean Regularly :
Daily care for your marble countertops is fairly simple. A damp cloth, mild soap, and some little daily care and attention are all it takes to keep your marble countertops looking like new
For spills, small dirt, and debris: Wipe them down with a damp cloth after each use to keep dirt, oil, and other debris from building up.
For small stains, stubborn dirt, and grime: You can also use a mild soap and water solution to help remove stains and stuck-on messes.
For Monthly Checking:
Regular checking of your marble countertops is also important. To do this, start by removing any stuck-on debris with a soft brush. Next, use a gentle stone cleaner specifically designed for marble and a soft cloth to wipe down the countertop. Avoid using acidic or abrasive cleaners as they can damage the marble.
=>Remember: When cleaning your marble countertops, it's important to use a gentle, circular motion. This will help prevent the marble from becoming scratched or etched. Once you've finished cleaning the surface, use a dry cloth to remove any remaining cleaner and buff the marble to a shine.
=> Related Article: How to Choose a Perfect Bathroom Vanity Countertop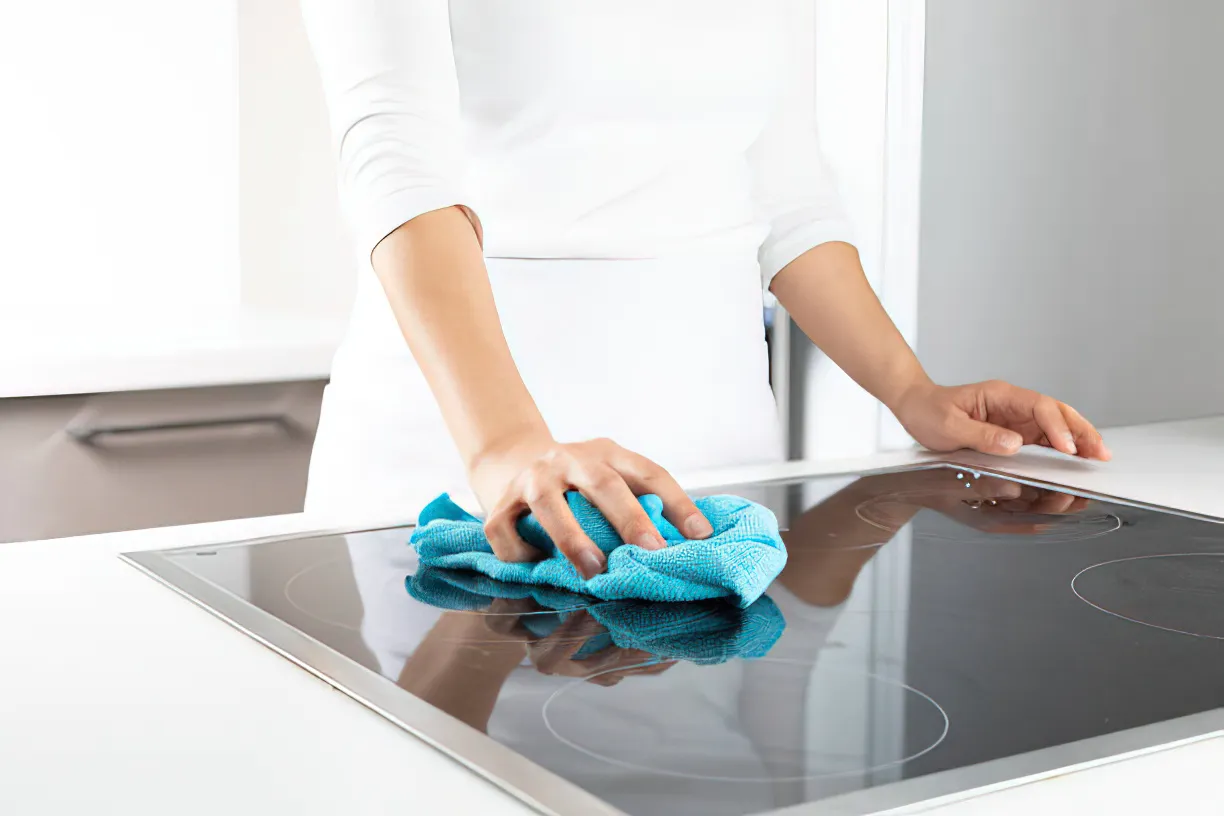 How to Remove Tough Stains of Marble Countertops:
Taking good care of your marble countertop is essential for keeping it looking great for years to come. While regular cleaning and careful attention will go a long way toward protecting your countertop, it's still possible that you may encounter some stubborn stains. It's important to address these stains as soon as possible before they become permanent fixtures on the countertop.
=> Related Article: How to Clean Bathroom Vanity Countertops
Deal with Stains Immediately
Dealing with stains immediately is an easy way to help ensure that your marble countertop looks beautiful. For oil stains, such as cooking oil: Clean the surface with a damp cloth and mild detergent. Then, apply a gentle cleanser to the stain. This should help to remove the oil and leave your countertop looking as good as new. Organic stains, such as those from food, and liquids like coffee, and tea: Can be removed with a small amount of baking soda with hydrogen peroxide.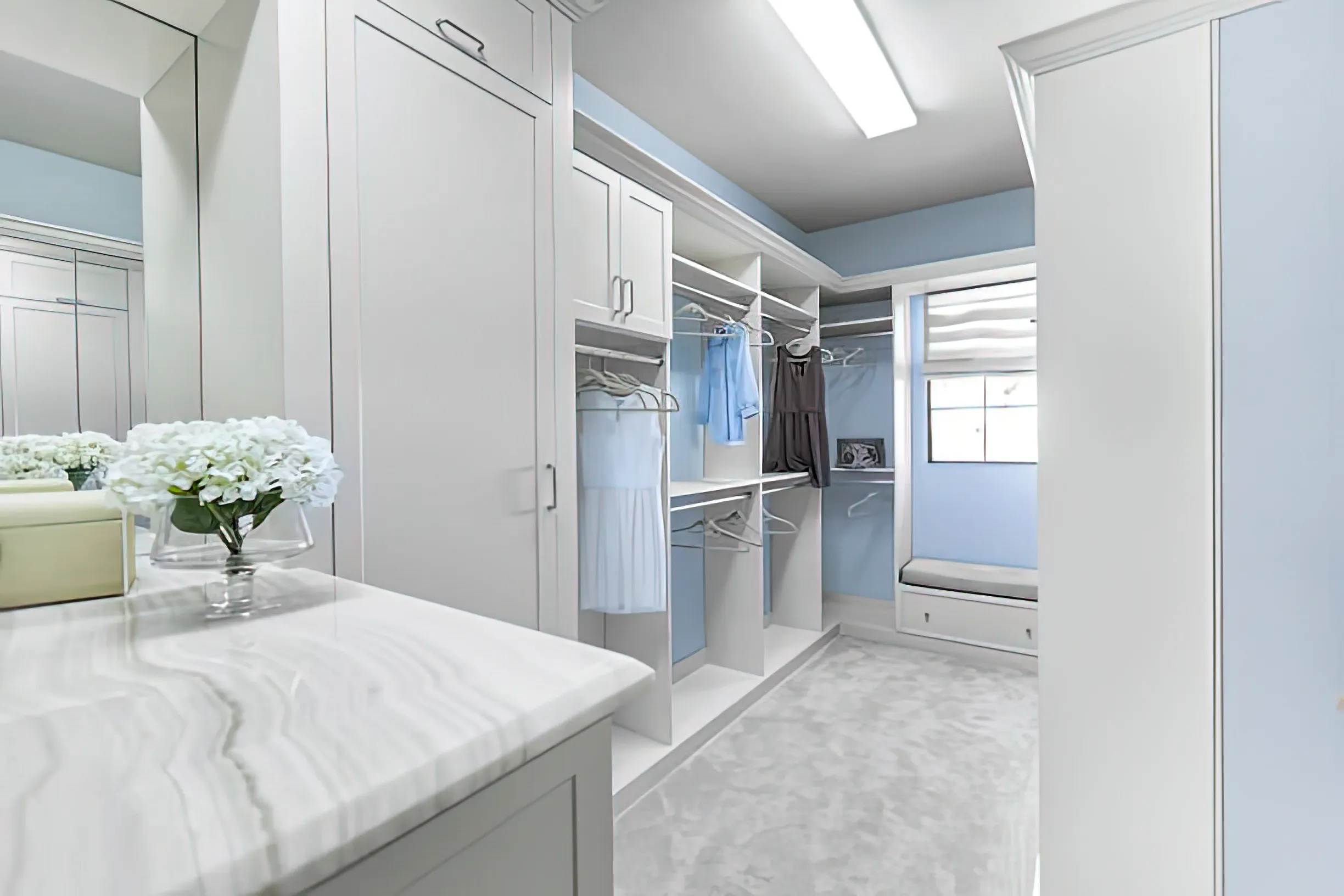 Using a Ph-Neutral Cleaner
To maintain the look of your marble countertop, you should use a pH-neutral cleaner designed for stone. Wiping it with a damp cloth and the cleaner should do the work for everyday cleaning. Be careful with porous, and acidic cleaners that can cause staining and discoloration.
Be sure to check with your countertop company for their recommended cleaner to ensure you are using the right one for your marble countertop. Regular maintenance with an appropriate cleaner is key to keeping your marble countertop looking beautiful and stain-free.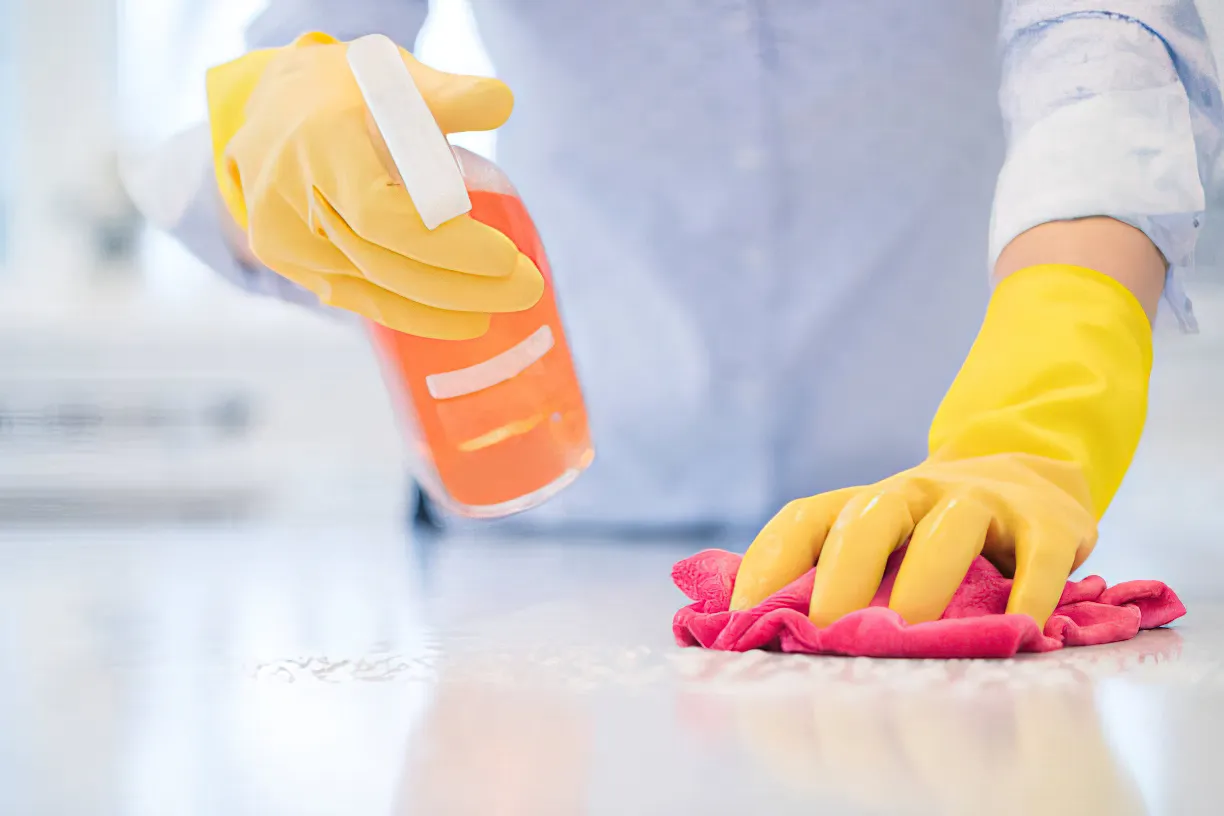 Using mild detergent solution
If you want to clean your Marble countertops by Using a mild detergent solution, it is important to make sure that the detergent is gentle and not abrasive to prevent damage. It is also important to wipe the countertop down with a wet, dish towel and then dry it with an absorbent towel afterward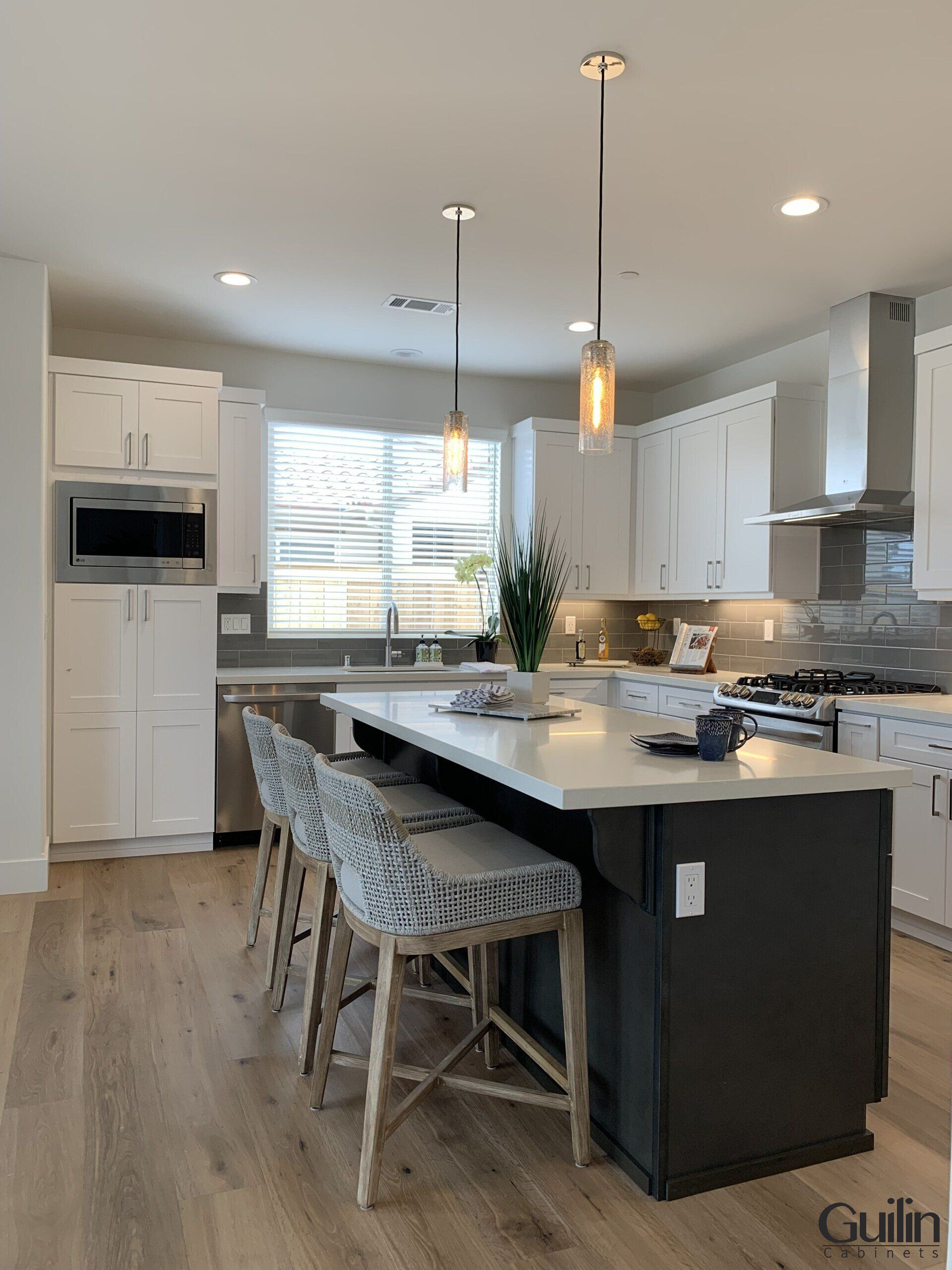 Using baking soda Solution
You can use baking soda to remove tough stains from your marble countertops, keeping your marble countertop in pristine condition, baking soda is the perfect solution! It is a great way to achieve a deep clean. Baking soda is known for its deodorizing, sanitizing, and stain-removing properties, but it must be used with care and caution to avoid damaging the marble.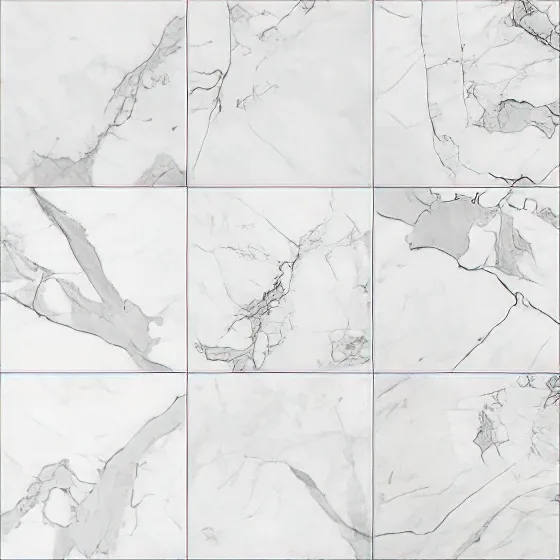 To clean marble countertops with baking soda, sprinkle a small amount on the surface and rub it in gently with a soft cloth. Be sure to work quickly and not let the baking soda sit on the surface for too long. After you've rubbed in the baking soda, rinse the area with water and dry it well with a soft cloth. This is important because baking soda is alkaline, and the water will help to neutralize the surface when rinsed off. The use of baking soda can help to keep your marble countertops looking great, just be sure to use it carefully.
Rubbing alcohol solution
Rubbing alcohol solution is an effective and safe way to restore shine. A simple solution of a few drops of dish soap, 1/8 cup of rubbing alcohol, and water mixed in a clean spray bottle can work wonders on light stains and make your marble countertops look like new! Shake the bottle before spraying it on the surface, and let the mixture sit for a few minutes before wiping it off with a soft cloth.
The rubbing alcohol solution will help to remove light stains and bring out the natural luster of your marble countertops. As with any cleaning method, it's important to test the rubbing alcohol solution on a small, inconspicuous area of your countertop before applying it to the entire surface.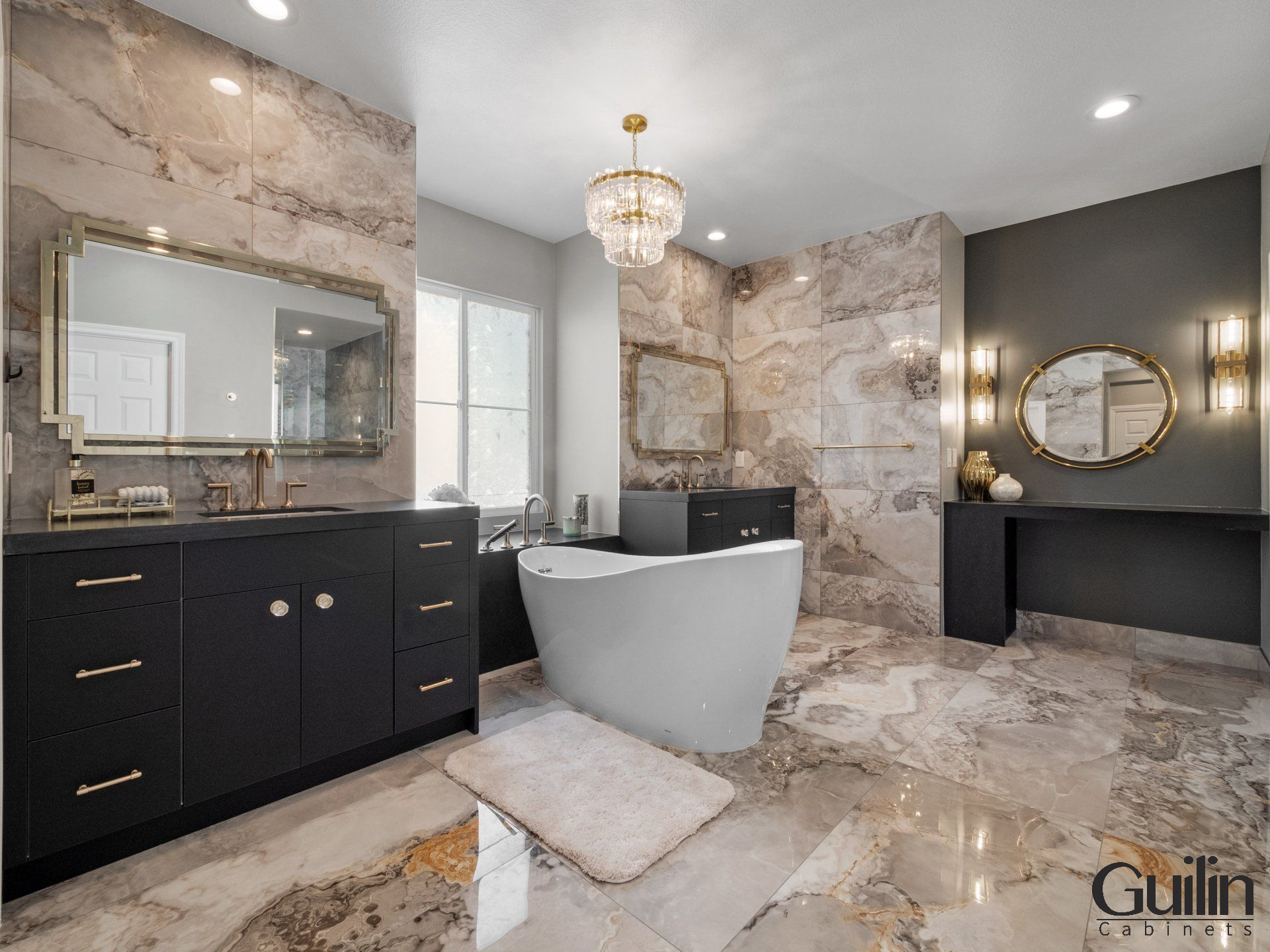 Polish Marble Countertops With Baking Soda
Polishing and restoring marble countertops is a simple task that can be accomplished with the use of baking soda. That is the same when you use baking soda to remove stains on natural stone countertops. To begin, lightly sprinkle a layer of baking soda onto the marble surface, being careful not to use too much. Then, take a soft, damp cloth and gently rub the baking soda into the marble.
This should be done in a circular motion in order to evenly distribute the baking soda. After the baking soda has been applied, it is important to rinse the surface with water to neutralize the pH and then dry it with a soft towel. This will prevent the solution from being in contact with the marble surface for too long.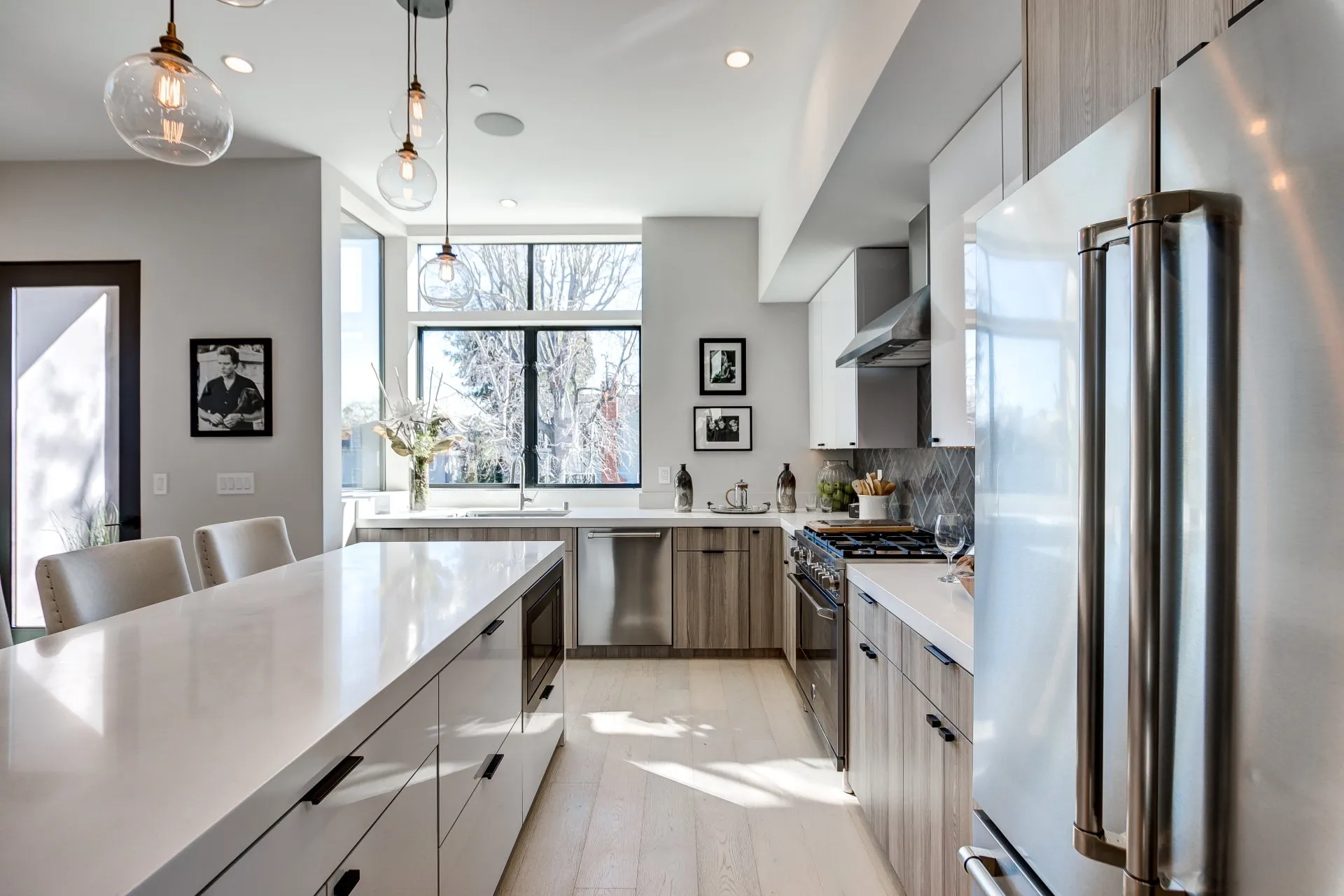 Need Pro Services for Resurfacing Countertops?
Are you seeking to give your marble or natural stone surfaces around California a fresh new look without spending too much? Look no further than Guilin Cabinets Professional Resurfacing Services in Irvine. Our team of expert stone and marble professionals can help you achieve beautiful results quickly and cost-effectively. By working with us, you can enjoy the benefits of a quick turn-around, no tear-out, and a budget-friendly countertop redo. Our team has the experience and knowledge to help you save time and money while still providing top-notch customer service and results. Whether you need to refinish your existing countertops or install new ones, you can count on us to get the job done right the first time.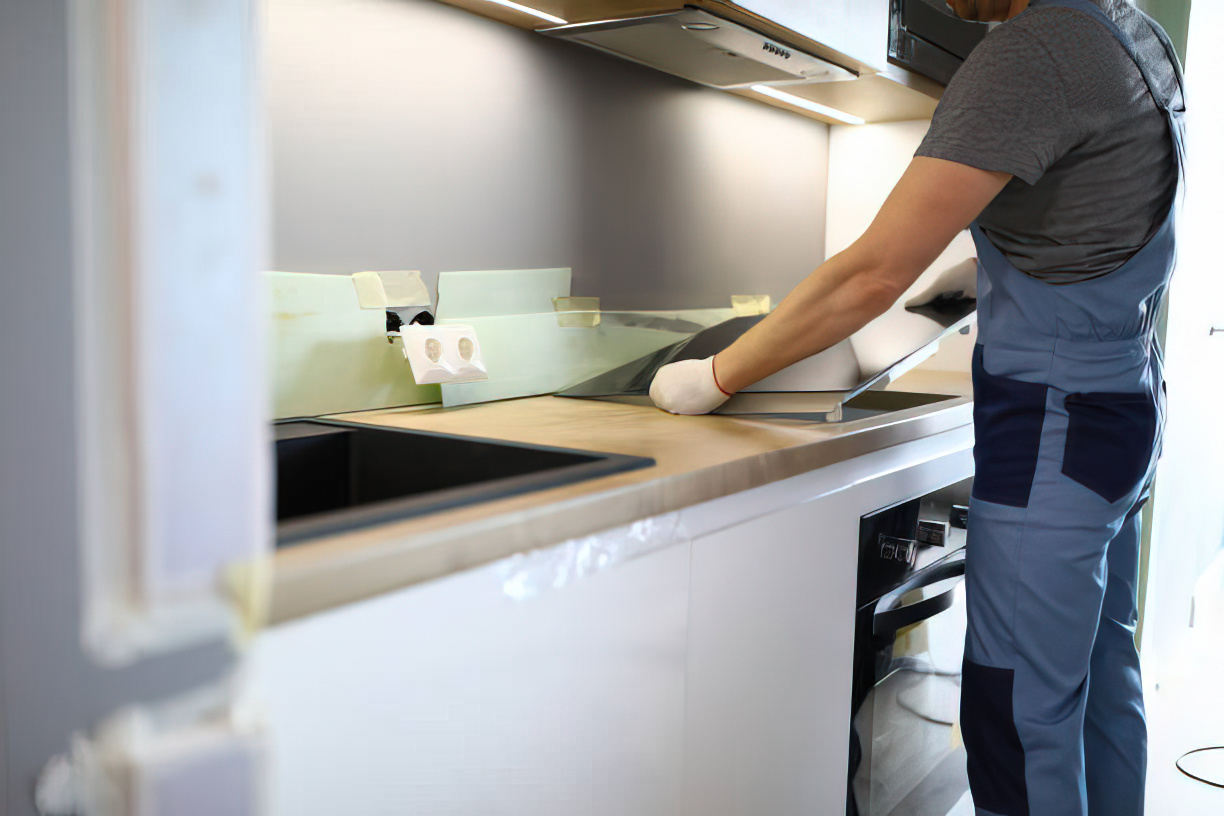 Guilin Cabinets Professional resurfacing services in Irvine California can give your countertops a fresh new look in a cost-effective way.