Granite countertops are one of the most popular materials for kitchen countertops. They are extremely durable, come in a variety of colors and patterns, and can add a touch of elegance to any kitchen. However, maintaining your granite countertops can be challenging. In this blog post, we'll take a look at some steps you can follow to keep your countertops looking beautiful.
=> Related Articles: How To Clean, Maintain, and Remove Stains of Stone Countertops
What is a Granite countertop?
Granite countertops are a type of countertop material made from hard, igneous rock. They are popular in kitchens and bathrooms due to their durability, ease of maintenance, and attractive appearance. Granite is available in a variety of colors and patterns and can be polished to a glossy finish.
=> Related article: Top 5 Kitchen Countertop Materials Ranked by Popular
Granite is also highly heat and scratch resistant, making them ideal for busy kitchens. They are also non-porous, meaning they won't absorb liquids or bacteria, making them easy to clean and maintain. With proper care, granite countertops can last for many years with minimal signs of wear and tear. Granite countertops are also a popular choice for outdoor kitchens, as they can withstand extreme temperatures and weather conditions. Feature of Granite countertops:
Sophisticated furnishings that adorn any room
Sturdy and highly heat-resistant.
Thousands of unique hues are available.
Medium maintenance cost
Chips can spoil if they are not sealed.
=> Read more: The Benefit of Granite for Your Countertops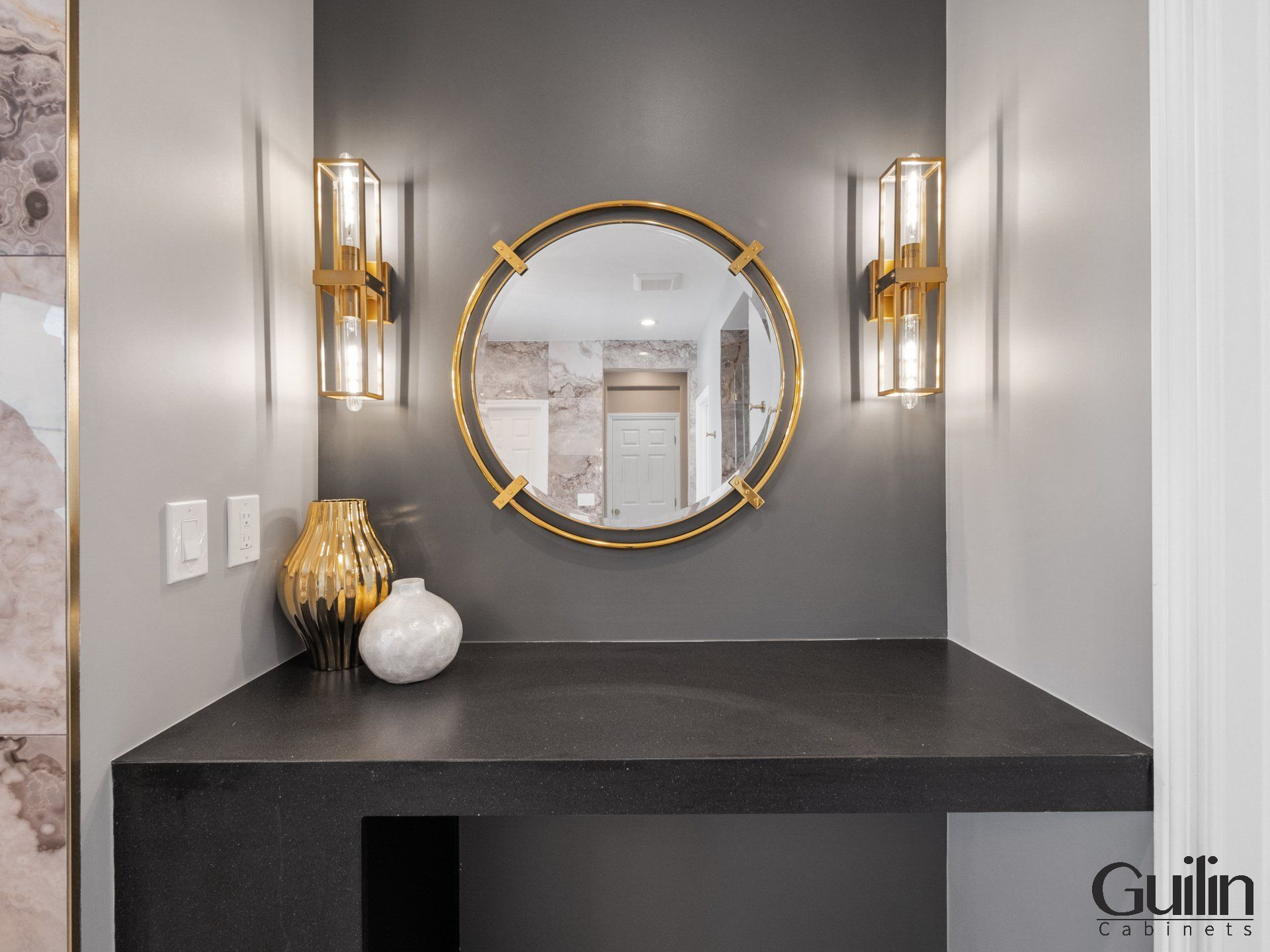 How to Clean Your Granite Kitchen Countertop
Daily cleaning
Daily cleaning of your granite countertops is very easy. Use Clean clean water and a soft cloth is the best option for daily cleaning. Begin by dusting the countertop with a dry, clean cloth to remove dirt and other particles. Then, use a damp, non-abrasive cloth to wipe down the surface and remove any sticky residue. Finally, wait for granite countertops to dry completely before using them.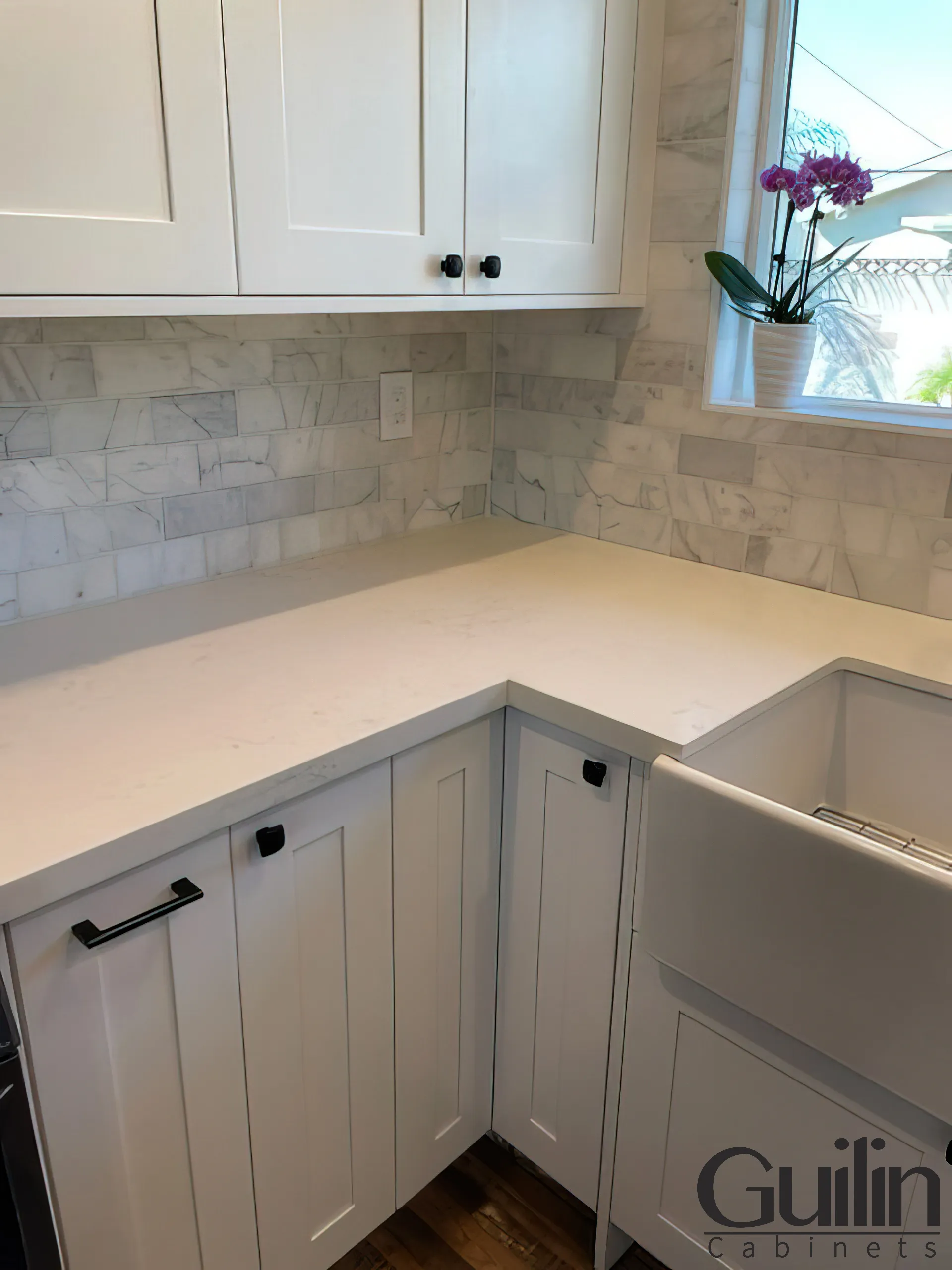 Weekly cleaning
To ensure and deep clean your granite countertop is properly cleaned, you should use a mild, pH-neutral cleaner, such as a mild dish soap or stone cleaner. To clean the countertop, first, wipe it down with a damp cloth to remove dirt and debris. T
hen, spray the countertop with the cleaner and allow it to sit for a few minutes. Finally, use a soft cloth to wipe away the cleaner and any remaining dirt, and dry the countertop with a clean cloth. Remember, never ever use bleach, or products that contain ammonia in them. Over time, those products will ruin the surface of your granite, so you have to be careful.
3 Steps of Weekly Cleaning Your Granite countertop:
Use a dry cloth to clean granite countertops.
Use water and mild soap mixture to clean granite countertops.
Allow granite countertops to dry completely before using them.
=> Read more: 10 Problems Of Bathroom Vanity Can Avoid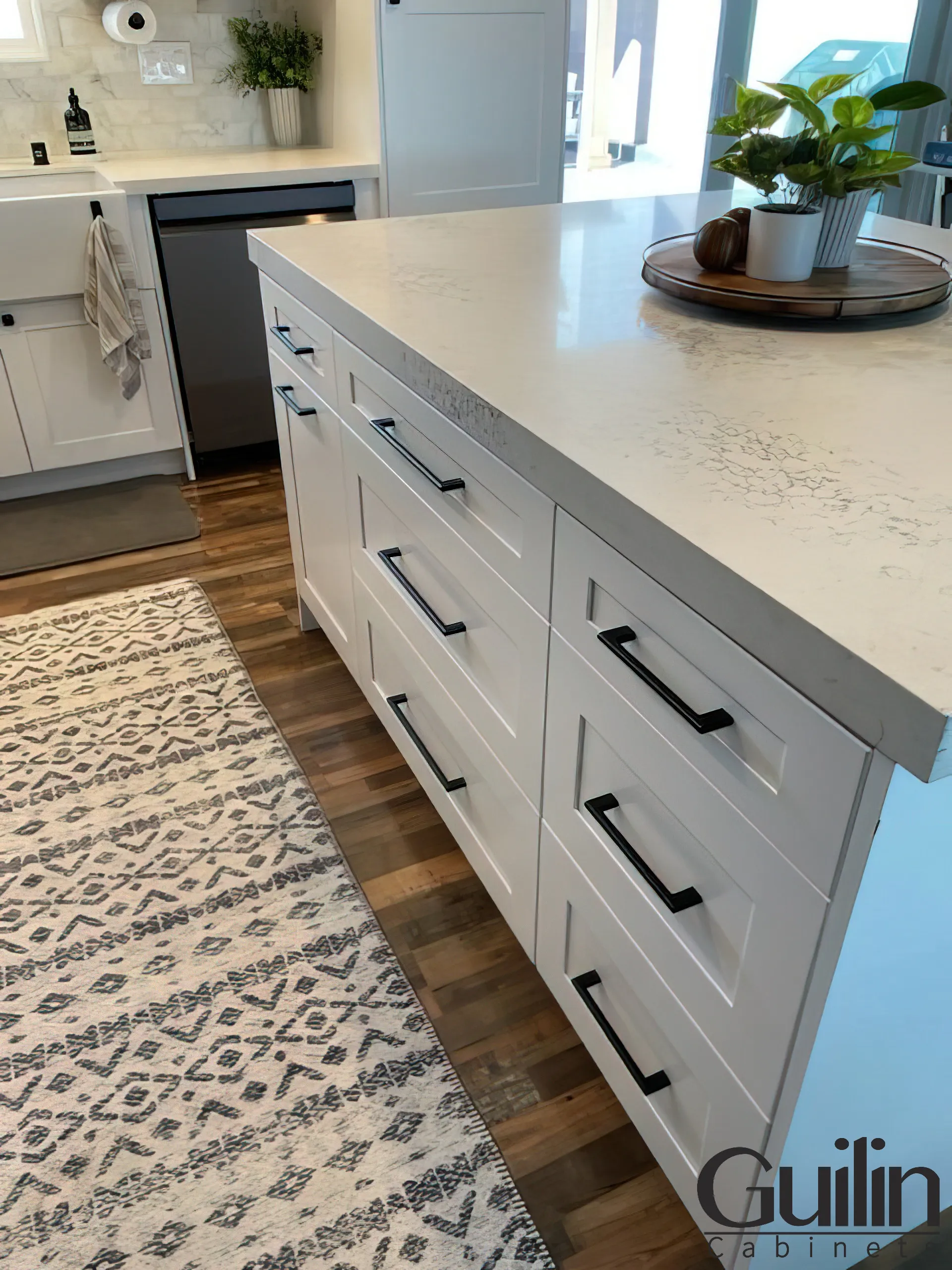 Why Need To Maintain Granite Countertop?
As we know, Granite is a natural stone that is elegant, beautiful, and durable. The Granite kitchen countertops are known for their durability and resistance to stains and scuffs, but even the strongest surfaces need proper maintenance. Every day your granite kitchen countertops face to wear and tear from hot cookware, abrasive cleaners, sand, and clothing can eventually lead to damage such as staining, cracks, chips, and etches…
=> Read more: Laminate Countertops vs Granite: Which Is Better for A Home Kitchen?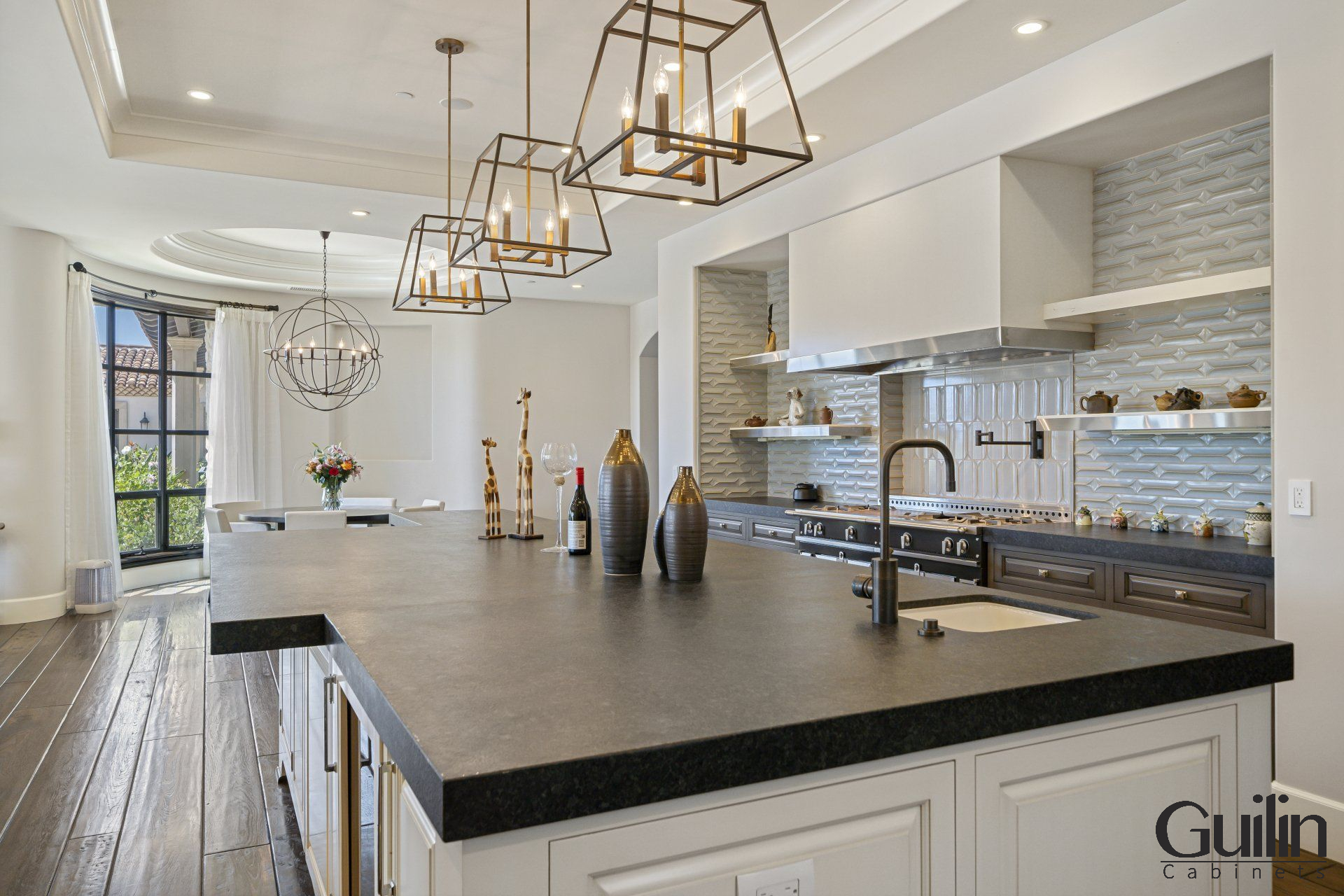 Without proper care, your granite kitchen countertops may start to show signs of wear over time, compromising their beautiful appearance and potentially causing permanent damage. That is why Regular maintenance of your granite kitchen countertop is very important, can help to preserve its stunning look and keep it in top condition for years to come which can add value to your home kitchen.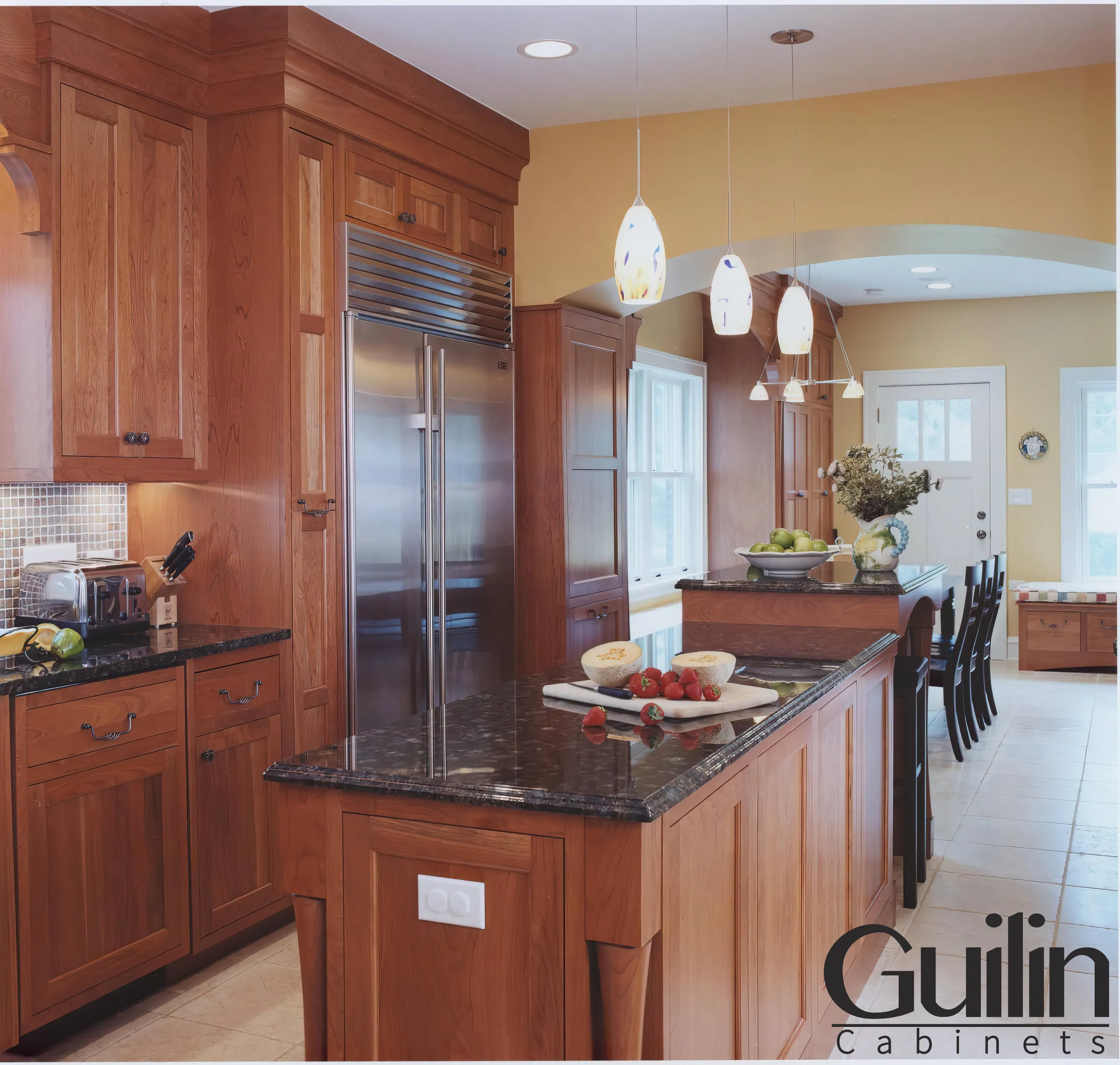 6 Easy Tips For Keep Granite Countertops in Good Condition
Your granite countertop adds a touch of luxury and durability to your kitchen. To keep it looking its best for years to come, it's important to follow a few simple maintenance tips.
Here's 6 simple guide to keeping your granite countertops looking great:
Use coasters for drinks
Use a cutting board
Clean Granite Regularly
Always wipe up spills immediately
Avoid using chemicals
Inspect Granite Regularly
=> Related article: How to Choosing Your Bathroom Vanity Countertops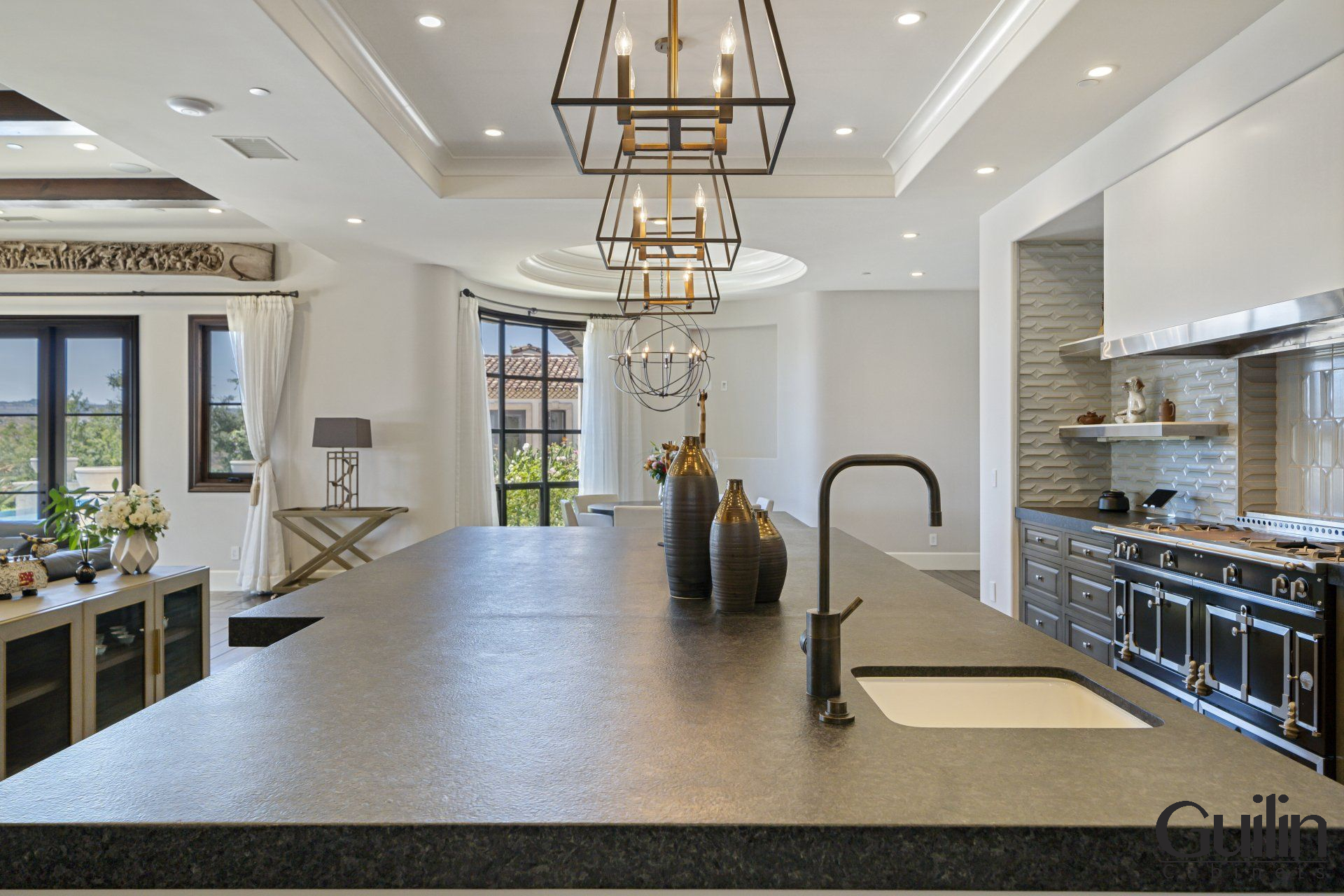 Use coasters for drinks
Granite is a natural stone and they are absorbent, using coasters on your granite countertops is a simple but effective way to protect them from damage. So, whether you're enjoying a cup of coffee in the morning or a glass of wine in the evening, always make sure to use a coaster for your drinks.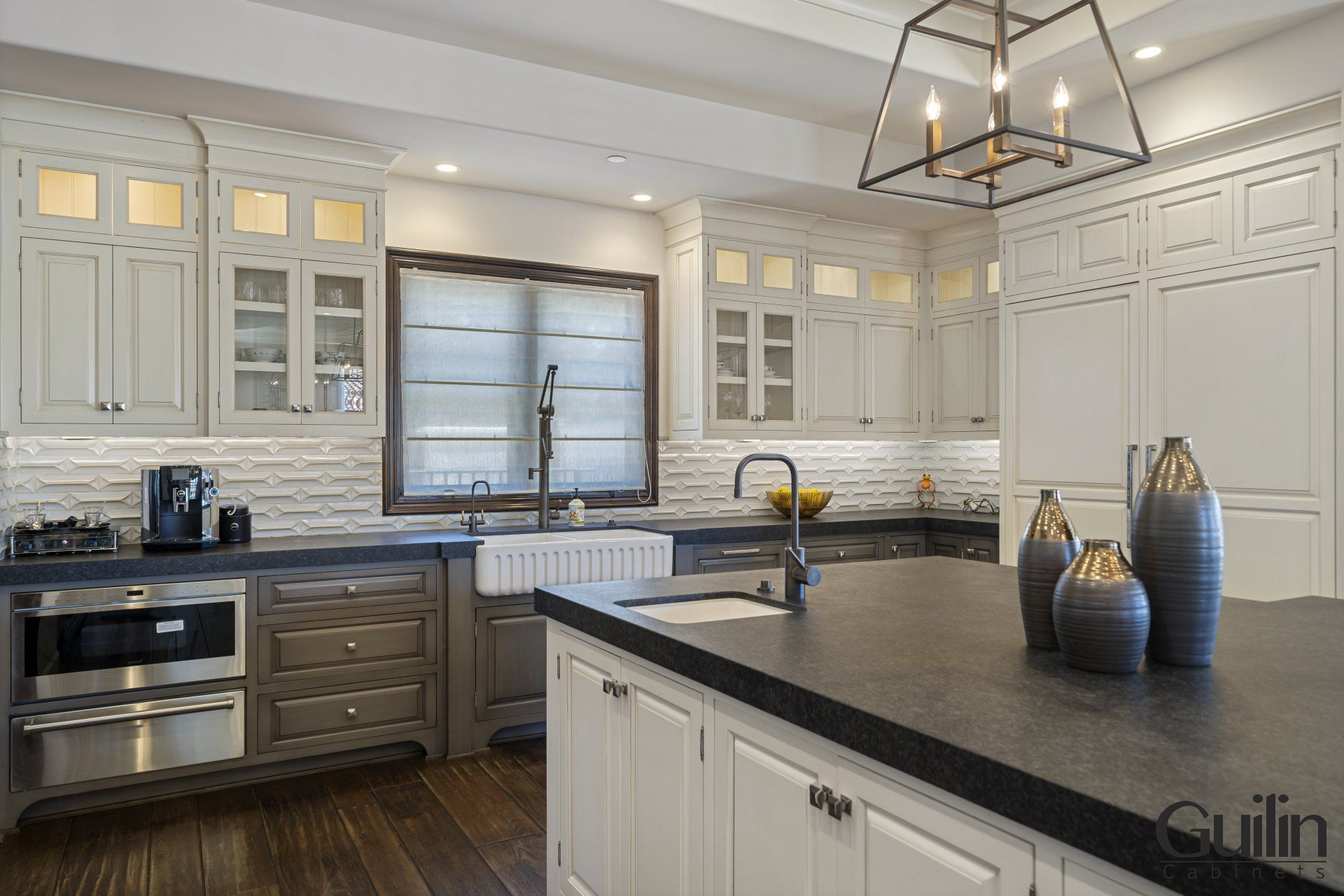 Use a cutting board
Using a cutting board when cutting food is the next simple tip to help your granite countertops prevent damage. By using a cutting board to cut food, you can avoid damaging your beautiful granite countertops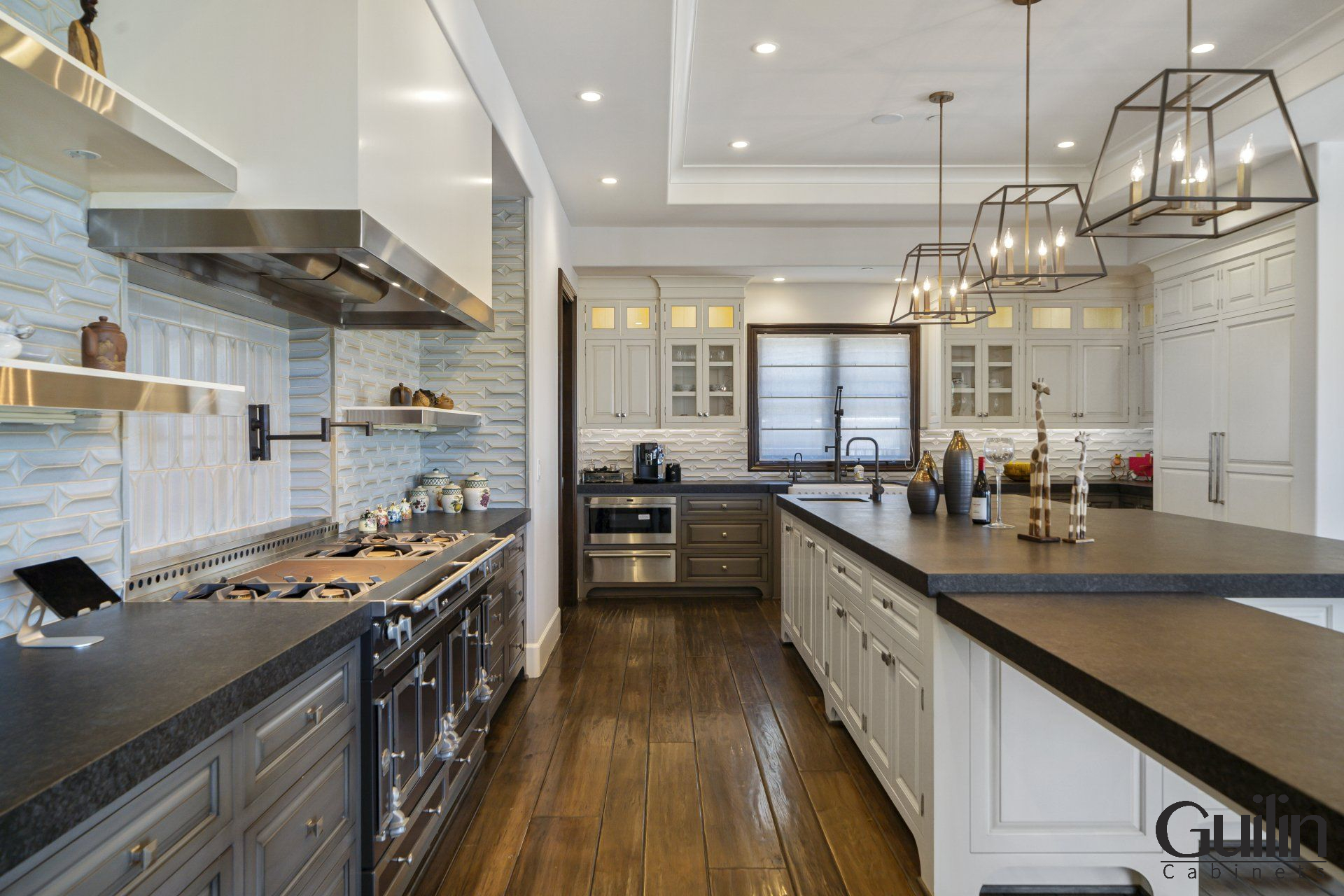 Cleaning your granite kitchen countertops regularly
Maintaining the beauty and longevity of your granite kitchen countertops requires regular cleaning. A simple solution of mild soap and water applied with a microfiber cloth can effectively remove dirt, grease, and other buildups from the surface. But remember, granite is absorbent, so you need to wipe down spills and residue quickly to prevent any surface penetration. And, to avoid scratches and harm to the surface, steer clear of abrasive cleaners and pads. With cleaning regularly, you can keep your granite countertops looking radiant and long-lasting.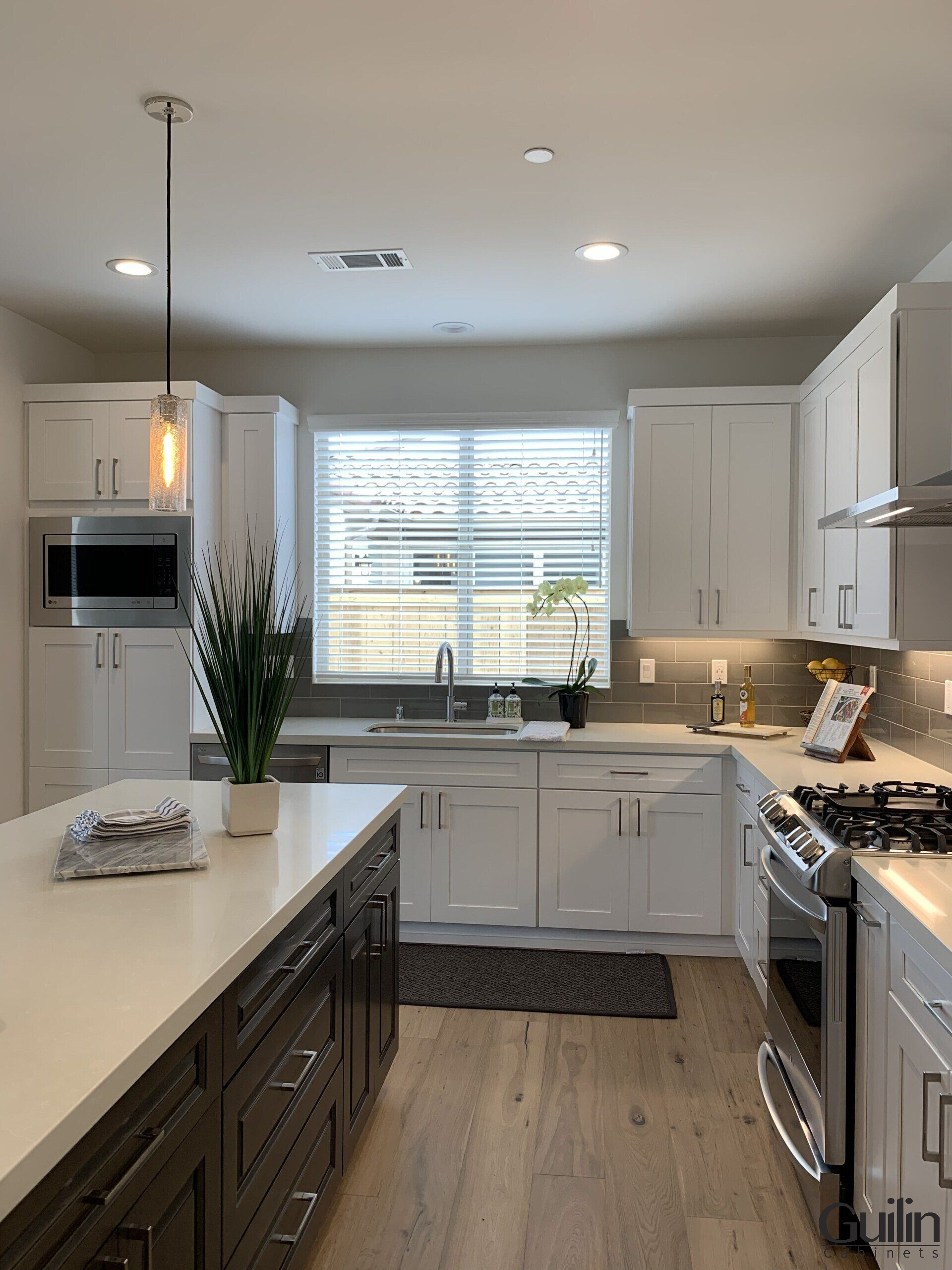 Avoid using harsh cleaning chemical
Avoid using harsh cleaning chemicals on your Granite kitchen countertops. Using strong and harsh chemicals on granite surfaces can strip out sealers and coatings. Another way to clean your countertop is by using baking soda. Baking soda is a really wonderful ingredient that is extremely useful for removing stains from granite.
Put baking soda on your counter and spray some vinegar on top of it. The baking soda will react with the vinegar and create soapy foam. Use a sponge to wipe down the surface. This will get the rest of the grease off and clean the surface. In Addition, Using harsh cleaning chemicals can be harmful to your health and cause skin irritation and respiratory problems. So, next time you clean up your kitchen, reach for baking soda instead of those harsh chemicals.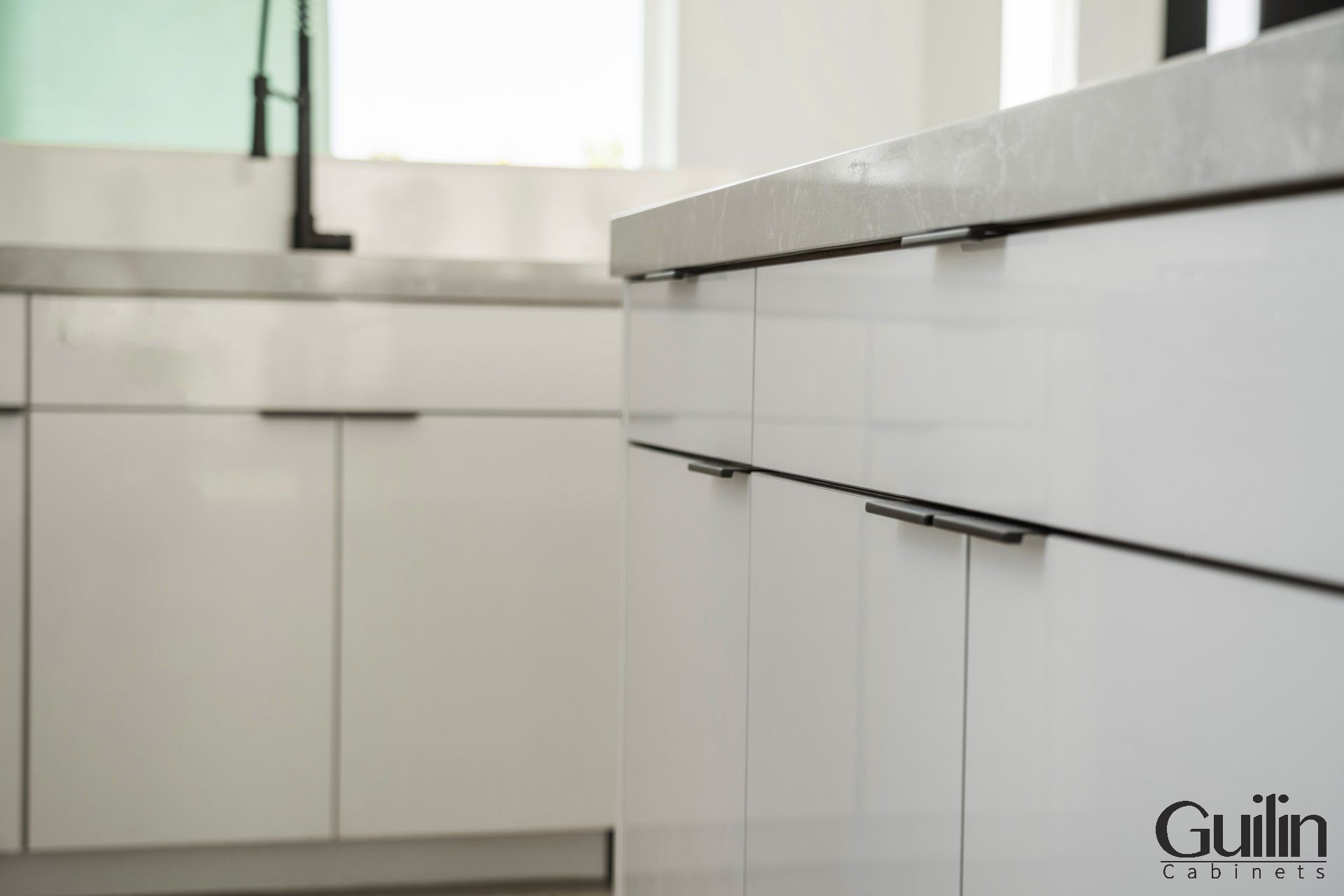 Inspect granite countertop regularly
The important thing to keep your granite countertop in good condition is inspecting it regularly to catch and address damage early. If you do notice cracks, they can be filled with a specialized granite sealant to prevent further damage and maintain the appearance of your countertop.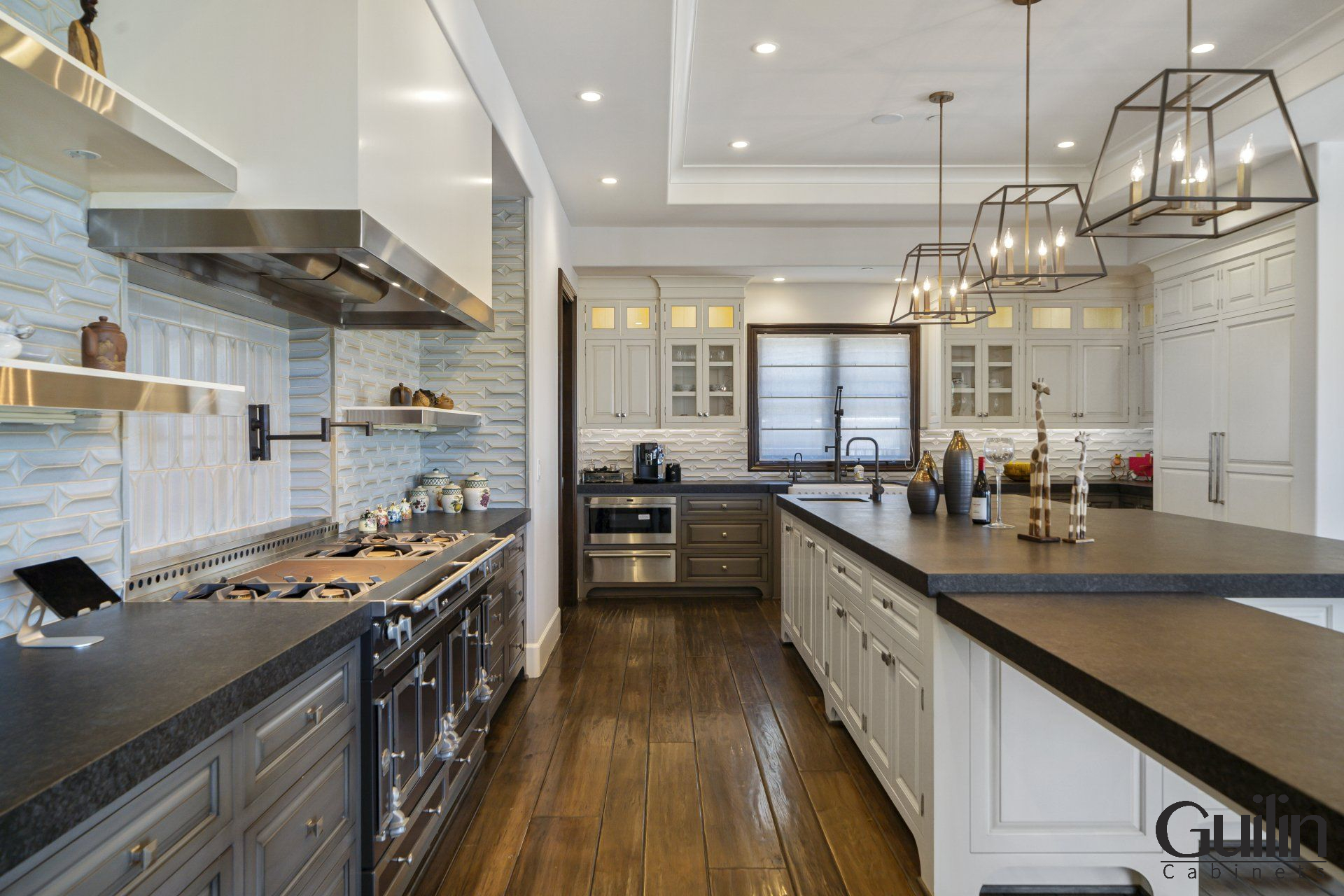 Taking the time to clean granite countertops will help keep them looking beautiful and make them last.
How to Remove Stains from a Granite Countertop?
The key to removing stains from a granite countertop is to identify the type of stain and use the appropriate cleaning solution.
Oil-based stains: such as cooking oil, grease, and makeup can be removed with mild dish soap and warm water.
Water-based stains: such as food, coffee, and tea stains can be removed with a combination of hydrogen peroxide and baking soda. This combination should be left on the stain for 15 to 20 minutes before being rinsed off.
For more difficult stains: such as red wine, ink, and paint, it is best to use a poultice made from a mixture of equal parts baking soda and water. The poultice should be applied to the stain and left for 24 hours before being removed and rinsed off.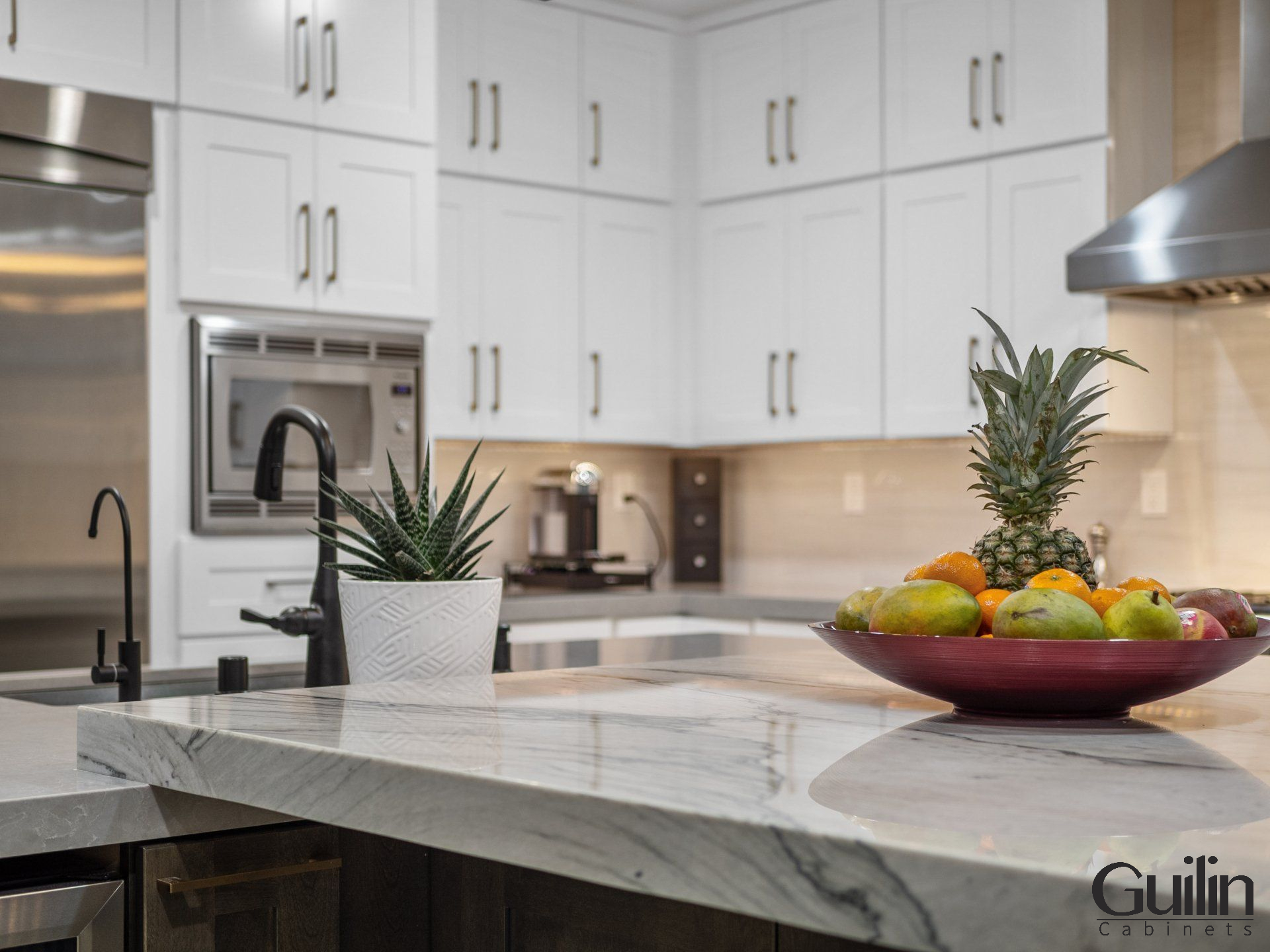 How To Repair Cracks, Chips in the Granite Countertop
Over time, granite can crack, chip, and even break apart. Fortunately, if you're handy with a toolbox and some basic hand tools, you can repair your granite countertop yourself. The most common method for repairing a crack, or chips in a Granite countertop is to use an epoxy adhesive. This type of adhesive has the ability to penetrate deep into Granite and create an airtight bond. Epoxy is also relatively easy to use, and can be applied in a few simple steps.
However, it is important to make sure that the crack is completely clean and free of any debris before applying the epoxy. Because of Epoxies are very strong and durable materials, but their fast-hardening properties can make them difficult to work with.
Before applying the epoxy to a crack or chips, you must make sure the surface is clean and free from any dirt, dust, or oils, as these can prevent the epoxy from adhering properly. To avoid the problem, the surface should be prepped, you must mix only the amount of epoxy that you need for the repair; any extra epoxy that isn't used will harden within 60 seconds and become unusable.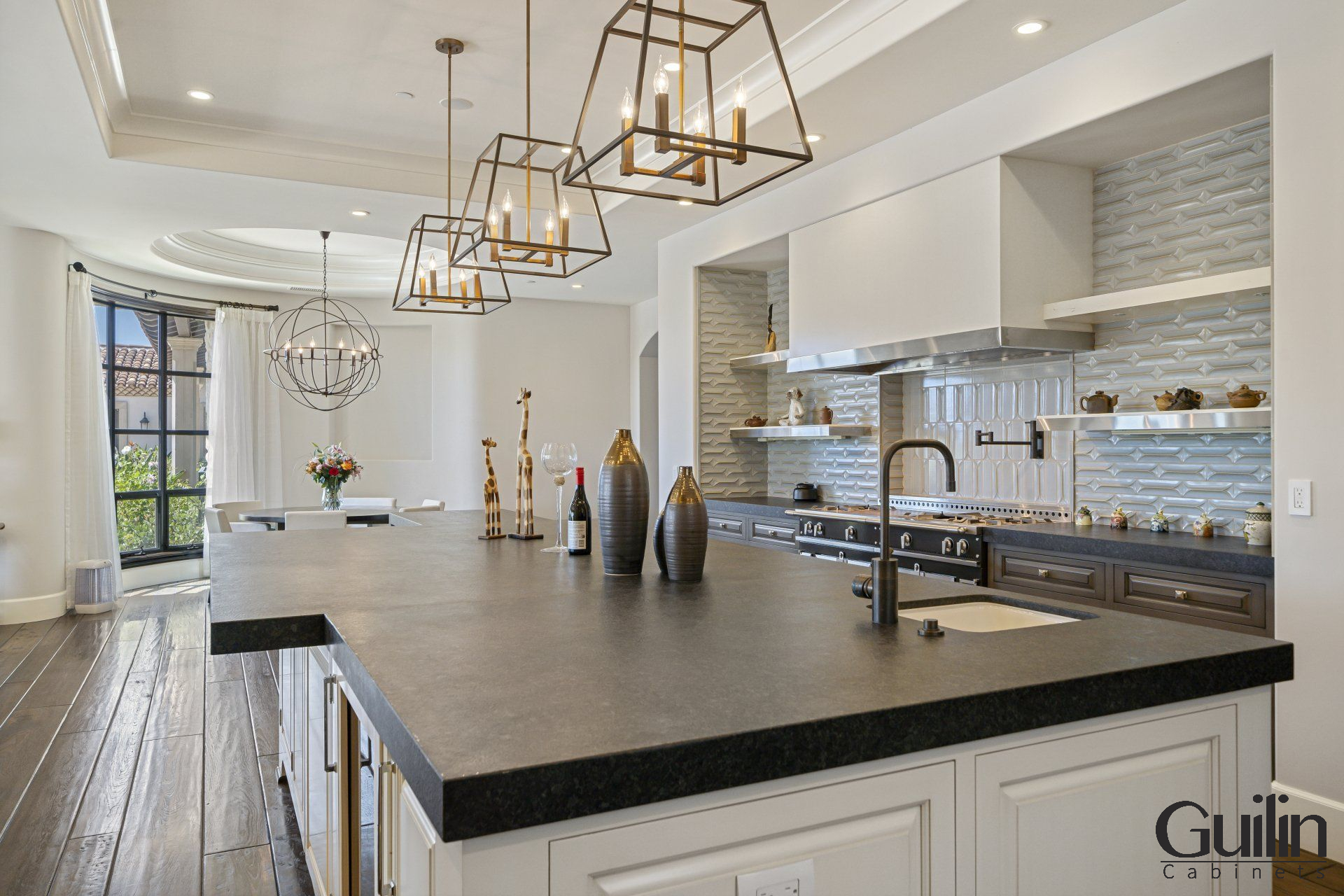 Can You Use Vinegar on Granite? NO
Using vinegar to clean granite countertops is something that has been done for decades, but it is unwise to do so. While vinegar is great for removing grease, stains, and odors, it is also very acidic which can cause significant damage to natural stones, such as granite, limestone, and marble.
The acid in the vinegar can etch the surface of the granite, causing it to become dull and damaged. The sealant of the granite countertop can also wear away over time, leaving the surface looking rough and losing its original sheen and beauty. Therefore, it is not recommended to use vinegar when cleaning granite countertops due to the potential damage it can cause.
Need Pro Services for Resurfacing Countertops?
Are you dreaming of a kitchen makeover without too much money? Guilin Cabinets Professional resurfacing services in Irvine California can give your countertops a fresh new look in a cost-effective way. Whether you need to refinish your existing Granite countertops or install new ones, pros can give you the results you desire at a slightly higher price tag.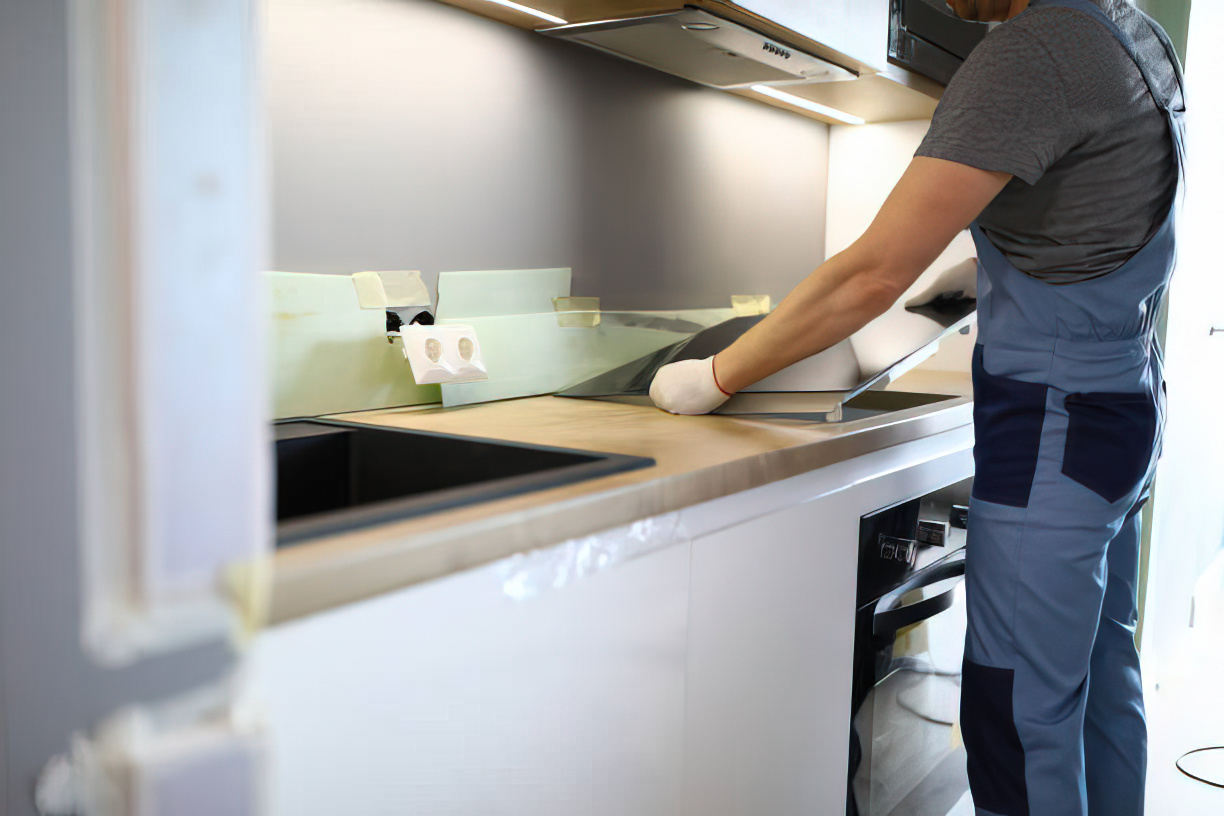 Guilin Cabinets Professional resurfacing services in Irvine California can give your countertops a fresh new look in a cost-effective way.
With our expertise, you get the benefits of a quick turnaround, no tear-out, and a budget-friendly countertop redo. Plus, you can rest assured knowing that the job is being done by an experienced pro.
=> Contact us: Guilin Cabinets Professional resurfacing services