How Can I Prevent Mold, Mildew From Growing in My Bathroom? Have you ever noticed a musty smell when you take a shower or a bath? Did you know that this is a common problem? The bathroom is one of the most humid rooms in the house, and it can breed mold and mildew. In this blog post, I will give you some tips on how to ventilate your bathroom and prevent mold, mildew, and structural damage.
=> Related Article: How to Choose Bathroom Vanity Countertops
Opening a window
Keep Opening bathroom windows can be an effective way to ventilate a bathroom. It allows fresh air to circulate, removing any stale air and moisture. This can prevent the growth of mold and mildew, which can lead to unpleasant odors and respiratory issues.
In addition, it can help improve the overall air quality of your bathroom and reduce the presence of airborne chemical pollutants from your bath soaps. Opening a window is also a great, easy, and cheapest way to reduce the buildup of humidity. This can help prevent moisture damage to your walls and floors, as well as reduce the risk of condensation forming on windows and other surfaces.
When opening a window for ventilation, you need to ensure that it is wide enough to allow for adequate airflow. If your windows are too small, the air may not be able to circulate properly. And one thing to consider, you need to make sure the window is secure properly to prevent drafts.
=> Read more: 10 Problems Of Bathroom Vanity Can Avoid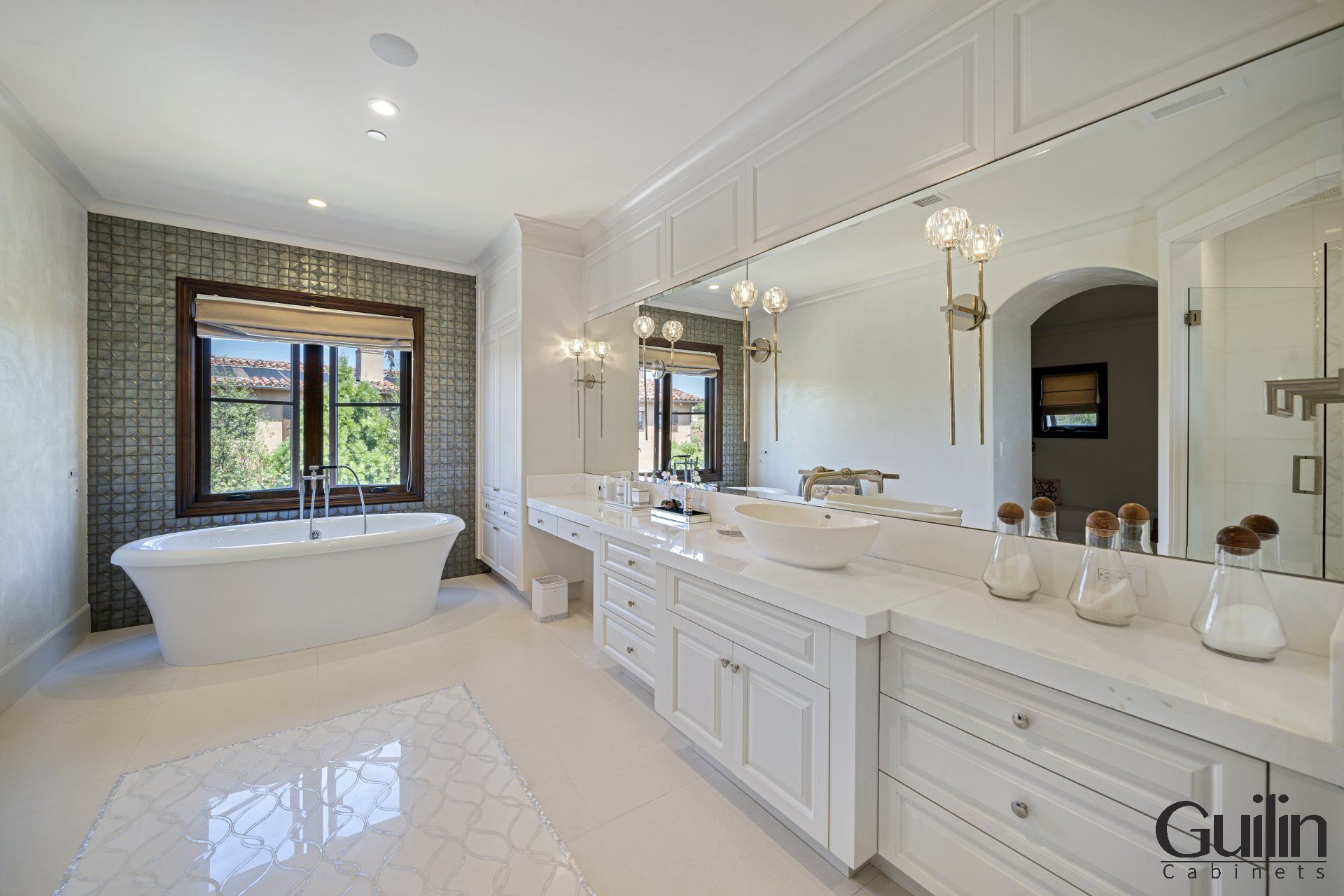 Installing a vent fan
Installing a vent fan (known as an exhaust fan) in your bathroom is a good option to ensure proper ventilation and prevent moisture build-up. To get started, you'll need to measure the area where you want to install the vent fan, as well as determine whether you'll need additional ductwork. If you're installing the fan in an existing bathroom, you may be able to use existing ductwork. Otherwise, you'll need to install a new duct system that will connect the fan to the outside of your home.
=> Read more: Bathroom Remodel Service – Guilin Cabinets
Here are 2 Easy Steps for Installing a vent fan:
Step 1: Select the right fan for your needs – Make sure to consider factors such as 1. the size of your bathroom, 2. the amount of moisture produced, and 3. the type of fan ventilation you want. You may also want to consider the noise level of the fan, as well as the energy efficiency of the model.
Step 2: Install the fan and connect – you'll need to install the fan and connect it to the ductwork. This is a job best left to a professional, as improper installation can lead to electrical safety issues. It's important to follow all manufacturer instructions and take all necessary precautions when working with electricity. Once the fan is installed, you'll be able to enjoy a well-ventilated bathroom.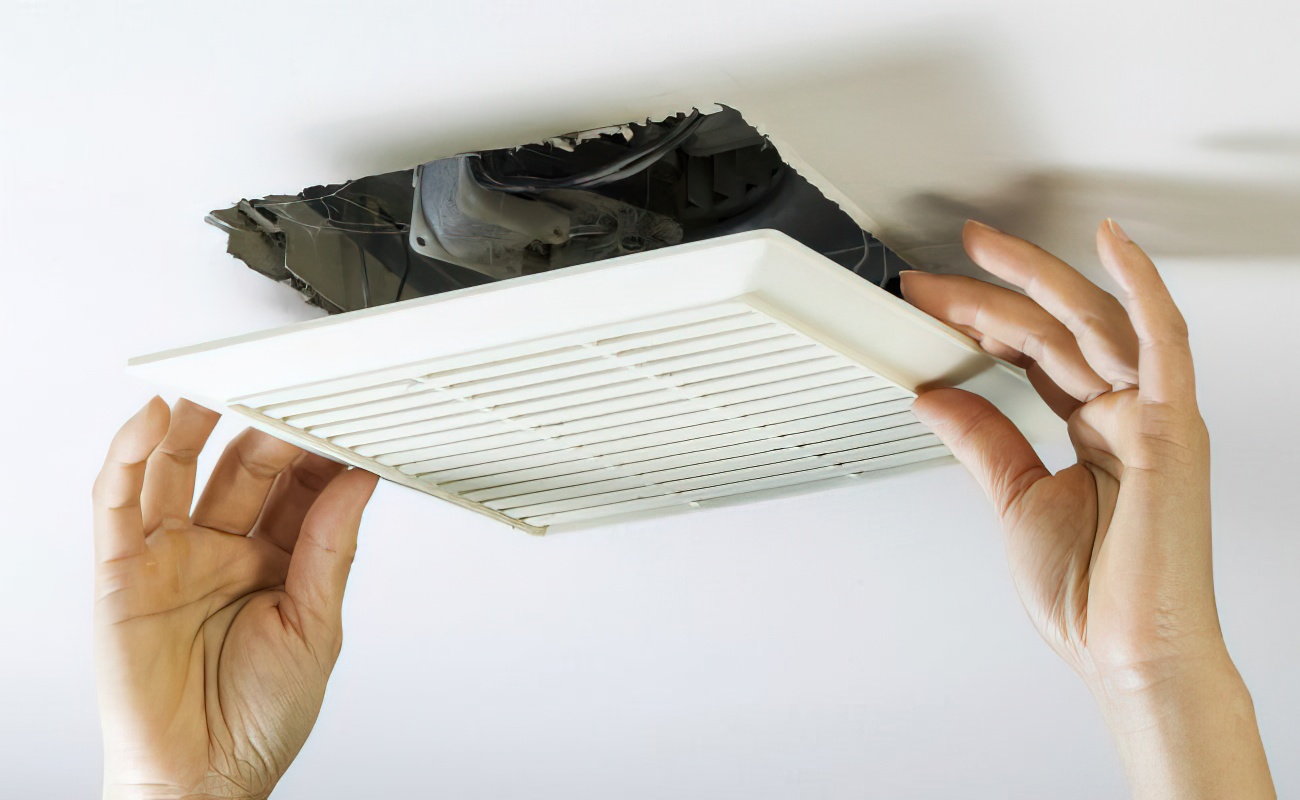 Regular cleaning and maintenance
You need to regularly take care of and maintain the bathroom to ensure that mold and mildew do not remain at bay. By following these preventive steps, bathroom vanities can remain in good condition and free from mold and mildew.
=> Read more: How to Clean Bathroom Vanity Countertops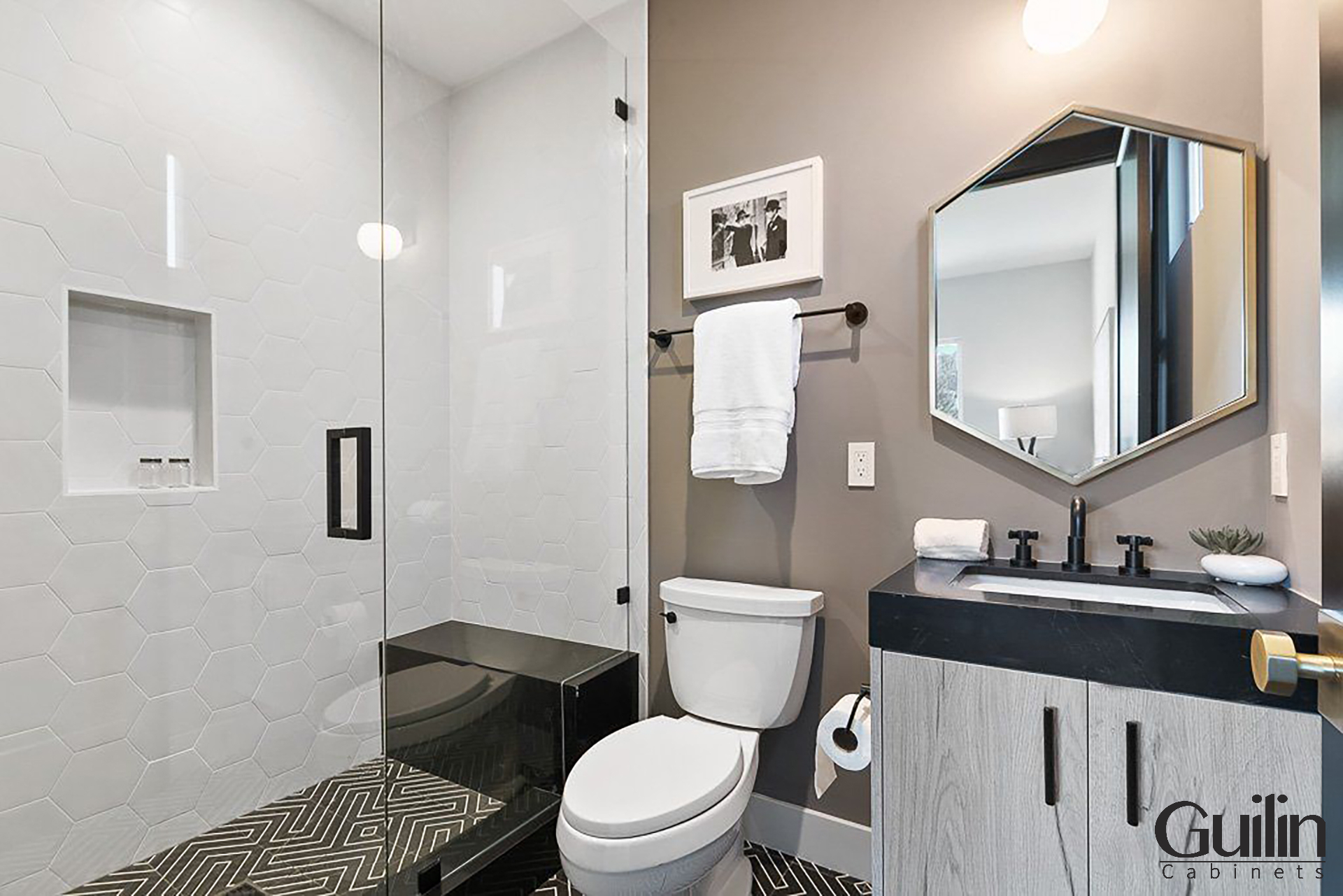 Installing a skylight
Installing a skylight is another way to bring more natural air into your bathroom and brighten up the space. Skylights come in a variety of shapes and sizes, so you can find one that fits your bathroom's size and decor. The installation process is fairly simple and can be done in a few steps.
=> Related Article: 8 Easy Ways to Increase Natural Lighting in Your Kitchen
A skylight is a great way to improve your bathroom's ventilation and help prevent mold and mildew issues. Natural light and fresh air can help reduce the humidity in your bathroom and keep mold and mildew from building up. Plus, the extra light can help make your bathroom a more inviting place. Installing a skylight is a simple way to improve the air quality and brighten up your bathroom.