What is the traditional kitchen? Traditional kitchen style design has stood the test of time and continues to be one of the most popular kitchen styles that never go out of style. One of the reasons this kitchen style design remains popular is that it's flexible to be adapted to any home. In this post, we will know "What is traditional kitchens design style?", and explore some popular kitchen styles, including traditional kitchen style design and some ideas for designing your dream kitchen.
What is a Traditional Style Kitchen Design?
What makes traditional kitchens evoke a sense of classic timelessness, drawing inspiration from grand 19th-century English estates, 18th-century French elegant chateaus, and rustic Tuscan villas and equipping with modern amenities. Additionally, a traditional kitchen creates a warm, inviting, heritage-rich atmosphere. Last but not least, these kitchens are typically adorned with ornate details such as carved molding, elegant hardware, and intricate trim work, turning on them an elegant, luxurious, and touching look.
=> Related article: List Of Different Kitchen Styles For Your Home Kitchen Remodel Ideas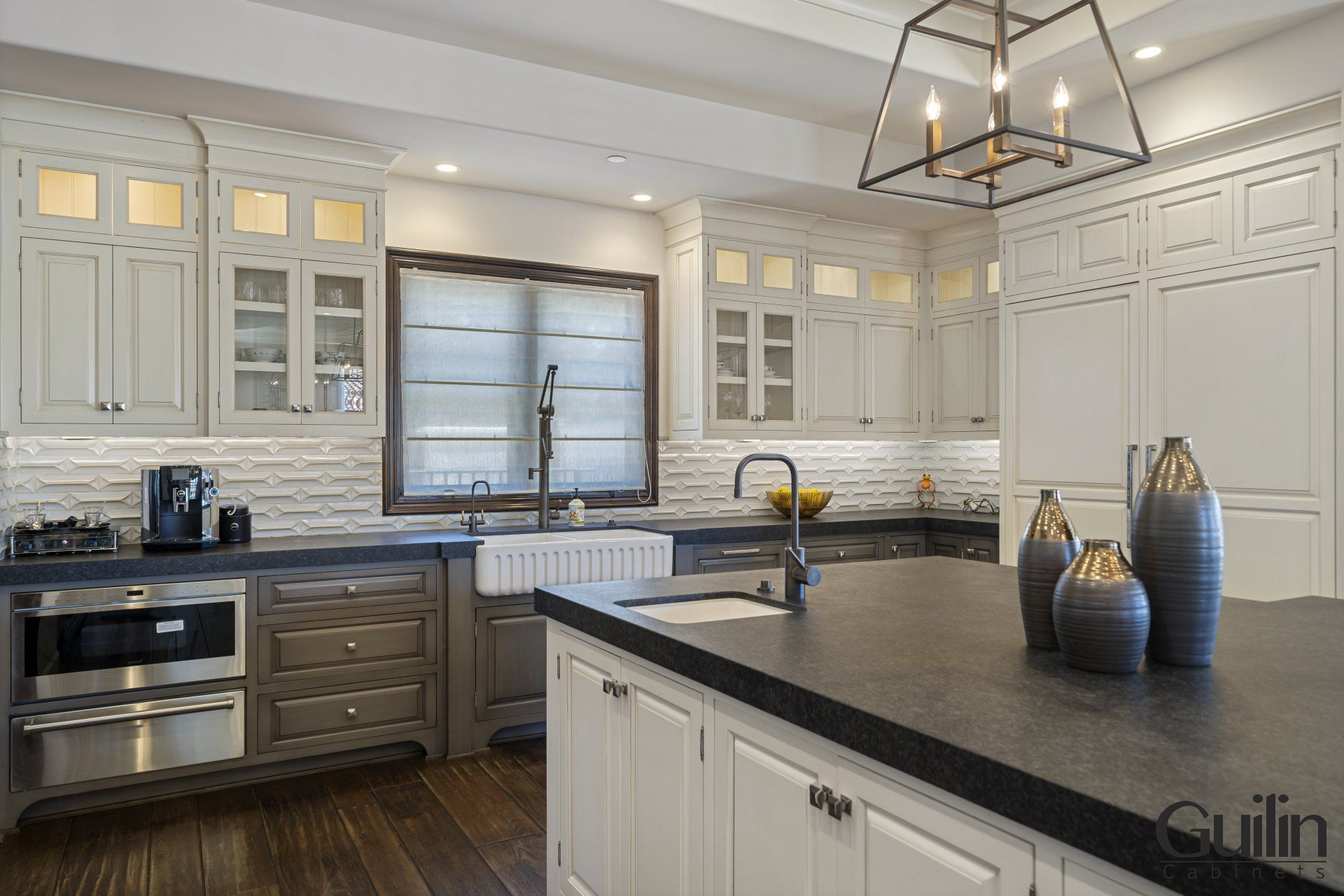 Exploring The Characteristics of Traditional Kitchen Styles
Feature of Traditional kitchens is usually a variety of materials and textures, such as wood, stone, granite, marble, ceramic, and glass… The mixture of different materials and textures gives traditional kitchens a unique, luxurious feel. In addition, traditional kitchens often incorporate a variety of decorative features, such as paneled appliances, ceramic tiles, and decorative molding… In short, a traditional kitchen offers a timeless look that is assured to enhance the beauty and warmth in any home.
Traditional kitchens are commonly characterized by:
Granite or marble countertops
Subway tile backsplashes
Farmhouse-style sinks
Chandeliers or pendant lighting
Hardwood or stone flooring
Built-in pantries or hutches
Decorative plate racks or open shelving
Crown molding or wainscoting
Traditional-style cabinets with antique finishes
Warm, neutral color palette with pops of color in accessories or accents.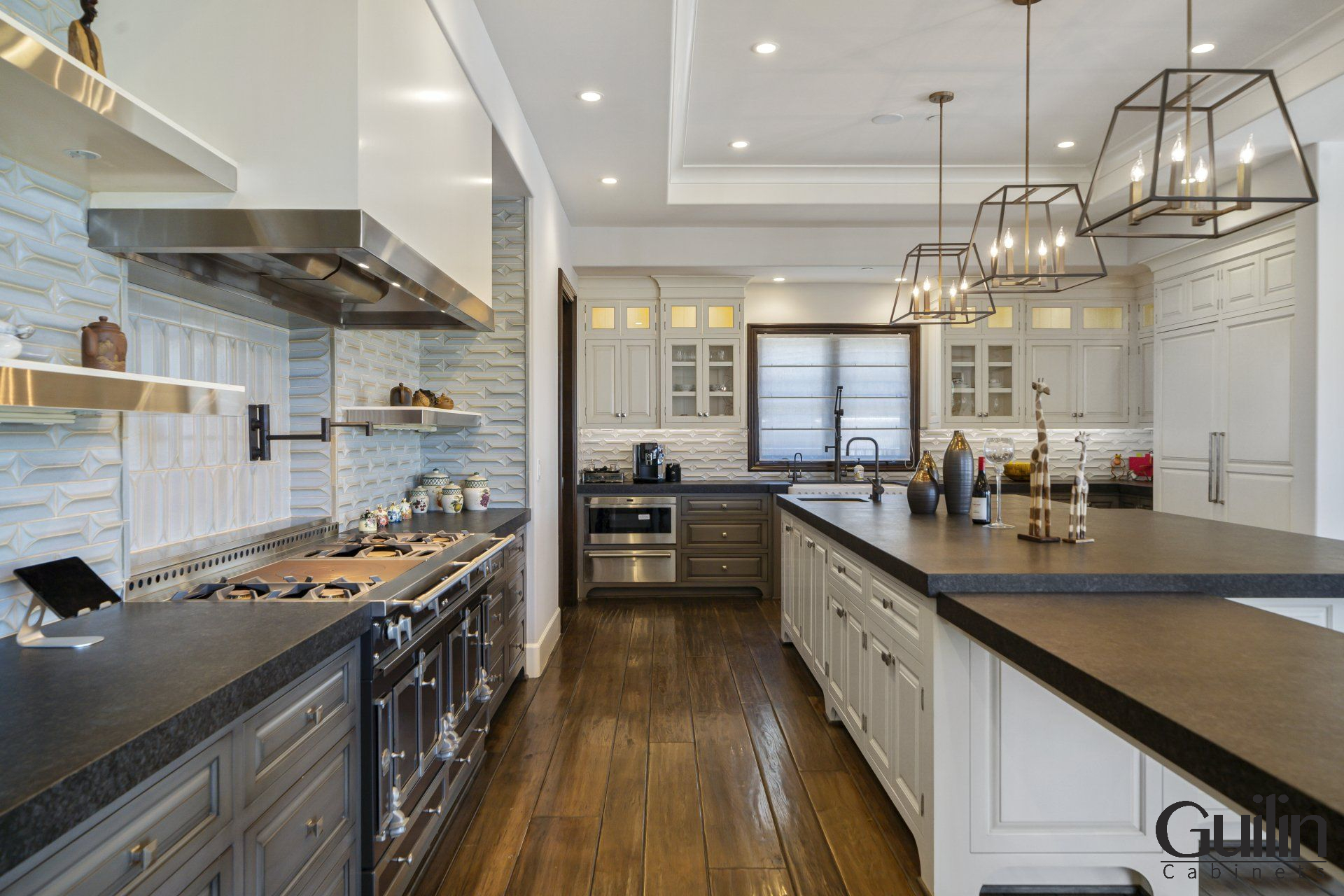 Color Palette: The warm, inviting, and familiar
The traditional style kitchen is known for its classic and timeless appeal, and the right color palette is essential to creating its look. Obviously, these colors may be inspired by nature and evoke feelings of comfort and relaxation. For example: In Traditional kitchens design you will often see shades of cream, white, blue, green, yellow, and earthy tones such as bronze, terra cotta, and gold …are used in traditional kitchen designs. These colors create a warm and inviting environment that is both classic and timeless.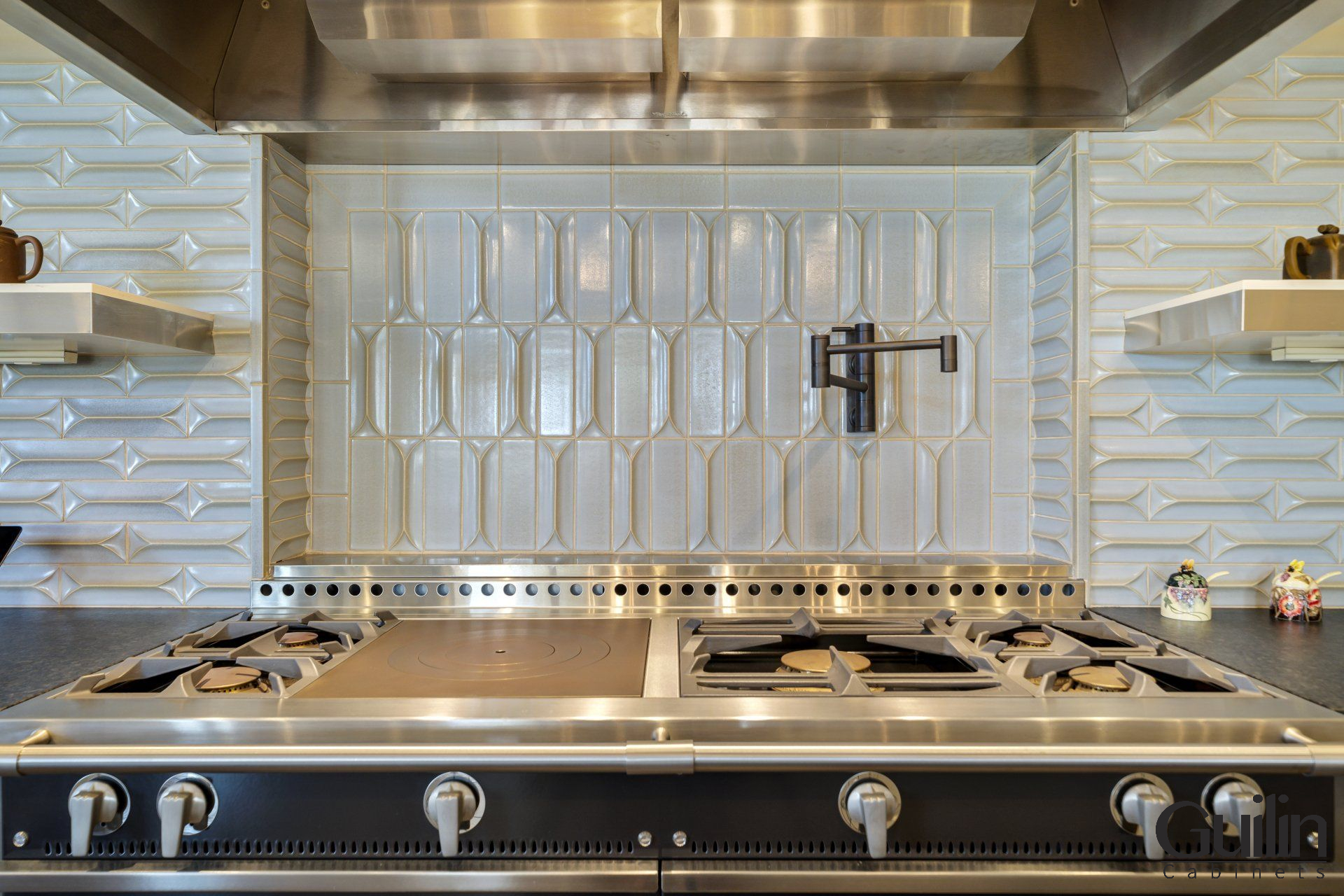 Materials and Textures in Traditional Kitchens
The traditional style kitchen offers a wide range of materials and textures for both classic and contemporary kitchens.
About Materials: Rich wood finishes provide a natural warmth that is perfect for a traditional kitchen. Granite and marble countertops provide an elegant, durable surface for food preparation, while stainless steel appliances add a modern touch. However, materials like leather and metal can be added to mix things up, some of the most popular color options are beige, brown, and coffee…
About Textures: such as woven fabrics, distressed metals, and intricate patterns provide an added layer of interest in any traditional-style kitchen. Besides, natural stone floors, such as slate, give the kitchen a more rustic appearance and a timeless look, a careful selection of materials and textures for traditional-style kitchens can be timeless and elegant.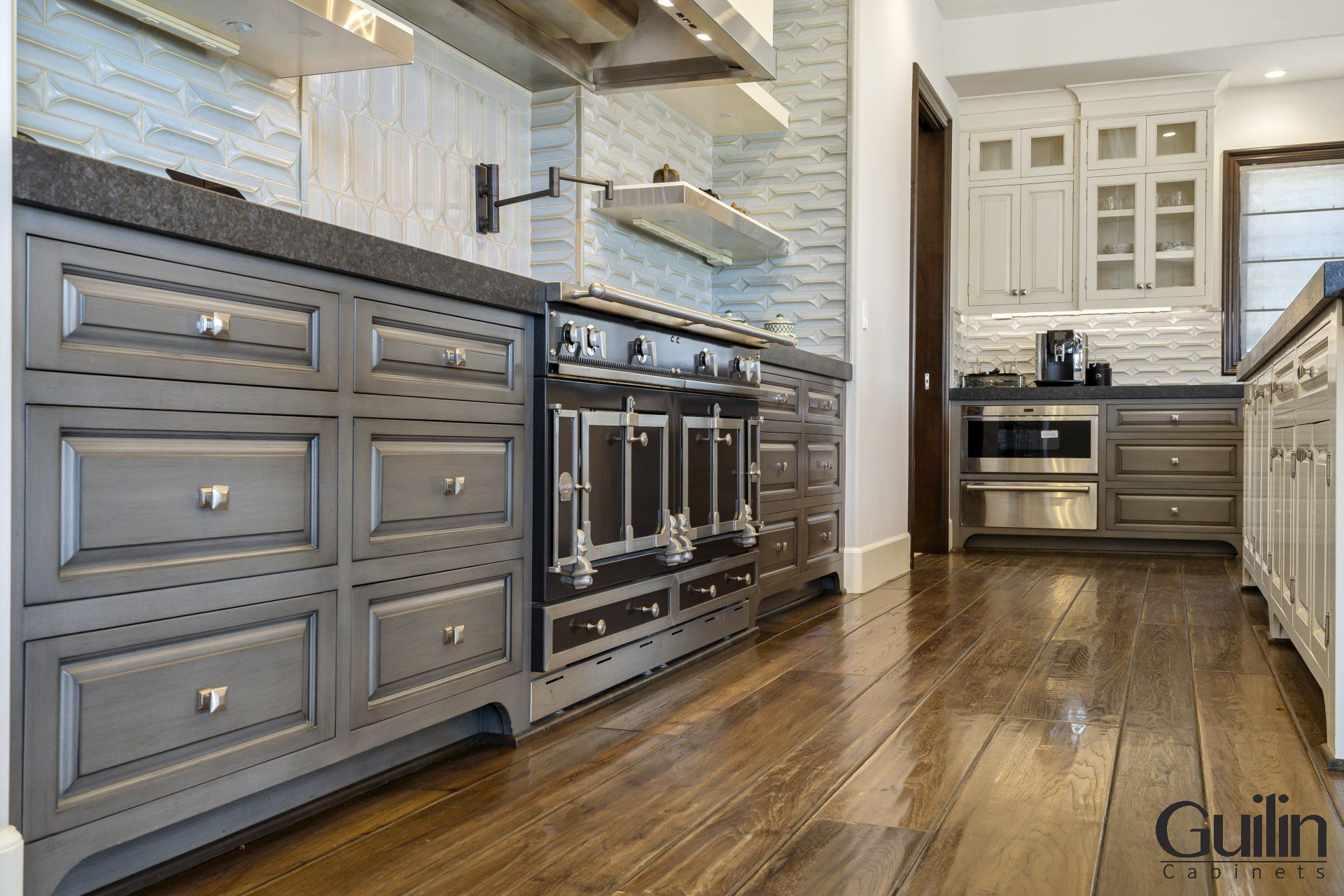 About Lighting of Traditional Style Kitchen
Lighting is an important element for setting the atmosphere in any traditional-style kitchen. For a remodel classic traditional style kitchen, light fixtures should carefully be chosen to match the design, featuring neutrally warm colors, natural textures, and classic accessories, which all essentially required the correct lighting in order to create a cozy and inviting atmosphere. The most thing is that the Keys of the lighting system used are ambient, task, and accent lighting. They are all important because lighting design for a traditional-style kitchen generally illuminates the room.
Ambient lighting: is a type of lighting that provides general illumination across the room, and it is often used to create a warm and inviting atmosphere.
Task lighting: the lighting system is used to provide illumination specifically for tasks such as chopping vegetables or reading a recipe.
Accent lighting: Finally, accent lighting is used to highlight special features of the room, such as artwork, cabinets, or architectural elements.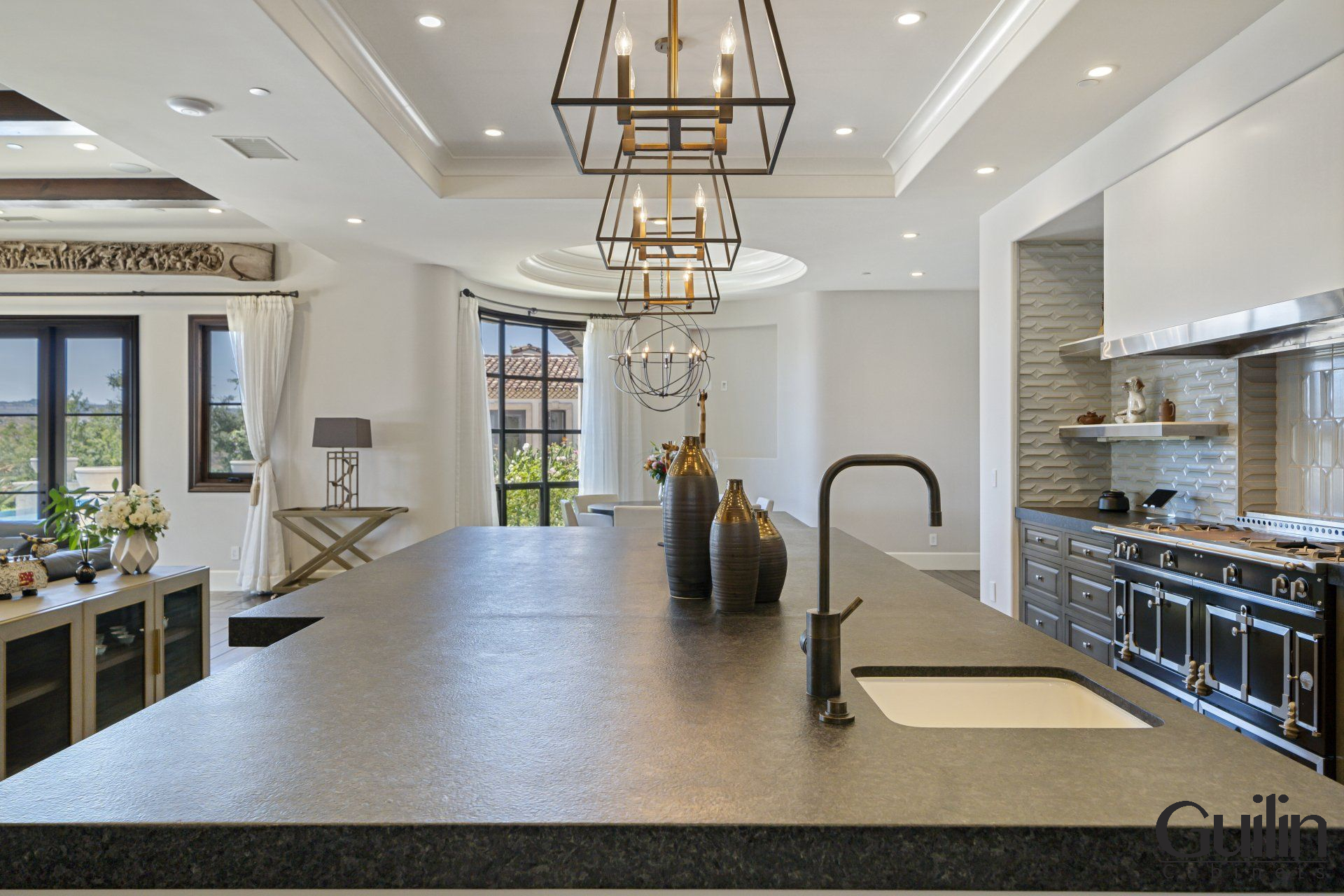 Accessories of Traditional Style Kitchen
Classic accessories & Ornate detailing: Traditional style kitchens are often characterized by ornate detailing, muted colors, and classic designs. Accessories such as traditional-style lampshades, vases, artwork, and statues,… help contribute to the overall look. Moreover, many traditional-style kitchen accessories are also functional, such as pot racks, backsplash tiles, storage baskets, table linens, tea sets, and vintage-inspired kitchenware…
Cabinetry: traditional-style kitchens may feature shaker-style cabinetry with wooden knobs and pulls, or ornate cabinetry with decorative molding. If you prefer a more rustic look, you can consider adding a distressed paint finish or a distressed wood finish. For a more formal look, you can consider adding glass-fronted cabinetry or ornate cabinet hardware. In the end, to complete the look, you can add granite countertops, wood floors, and lighting fixtures that complement the overall traditional look.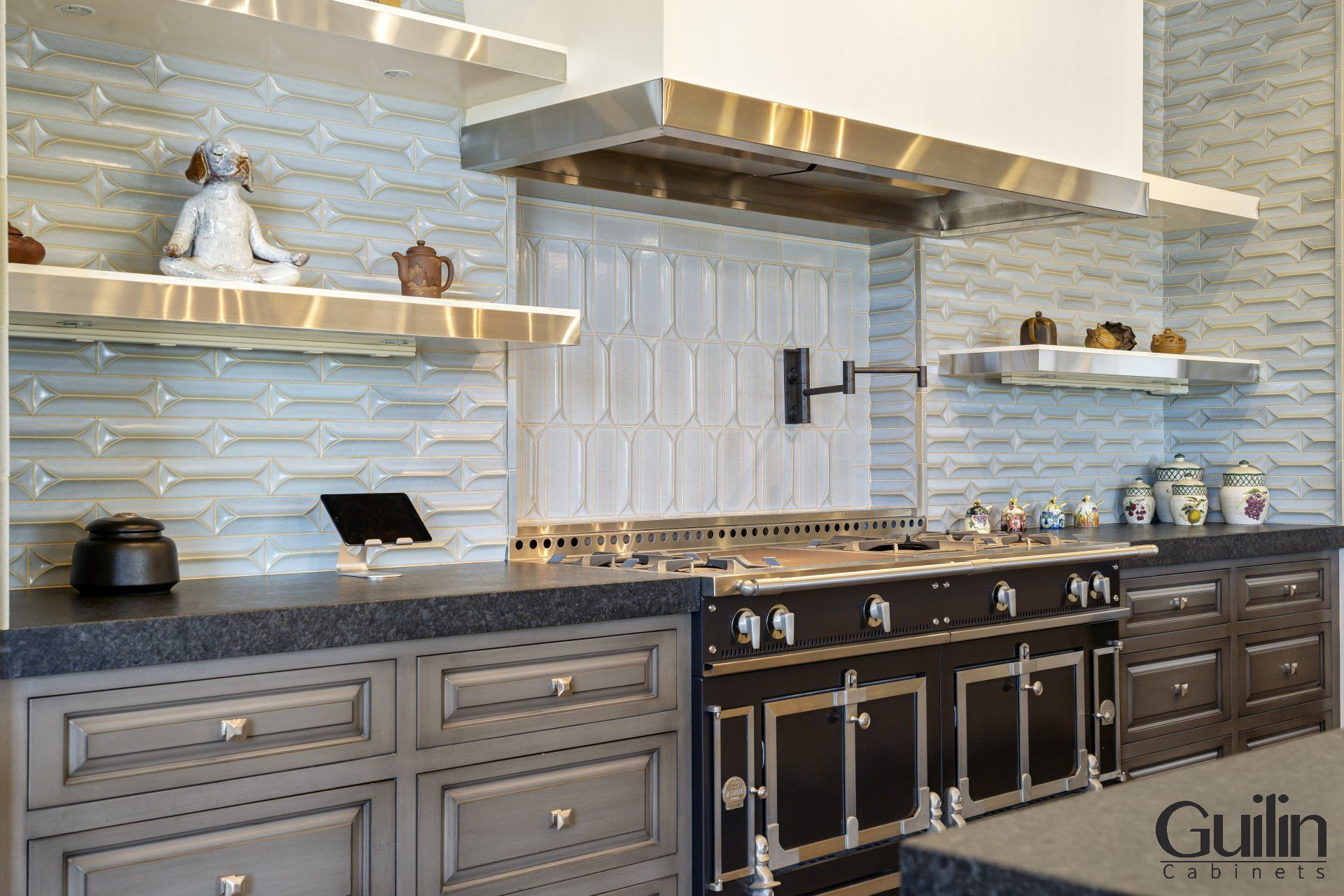 Benefits of a Traditional Kitchen
Traditional kitchens show a timeless appeal. They don't have to look out-of-date or old-fashion, that is why traditional-style kitchens are trending right now, and many people are choosing them over other-style designs. The kitchen is part of a home's appeal, So if your home is designed with a traditional kitchen plus modern appliances will always increase a home's value.
Timeless appeal: The timeless appeal of traditional kitchen style design has made it one of the most popular kitchen designs trending for decades. If you plan to sell your home at some point in the future, a remodeled kitchen with a traditional style can help you maintain your home's value. Classic & Traditional kitchens never go out of style.
Versatility: One of the key elements that make traditional kitchen style design so special is its ability to incorporate a variety of materials, textures, and colors. Traditional kitchen style design can incorporate hardwood flooring, stone countertops, and stainless steel appliances and this also allows it to maintain its classic look while still incorporating modern elements.
Increase a home's value: Traditional kitchen designs feature natural wood cabinets, granite counters, Ornate detailing, and a classic backsplash…Those will provide a timeless look while also increasing the value of a home.
=> Related article: Difference Between Traditional Kitchen Styles VS Industrial Styles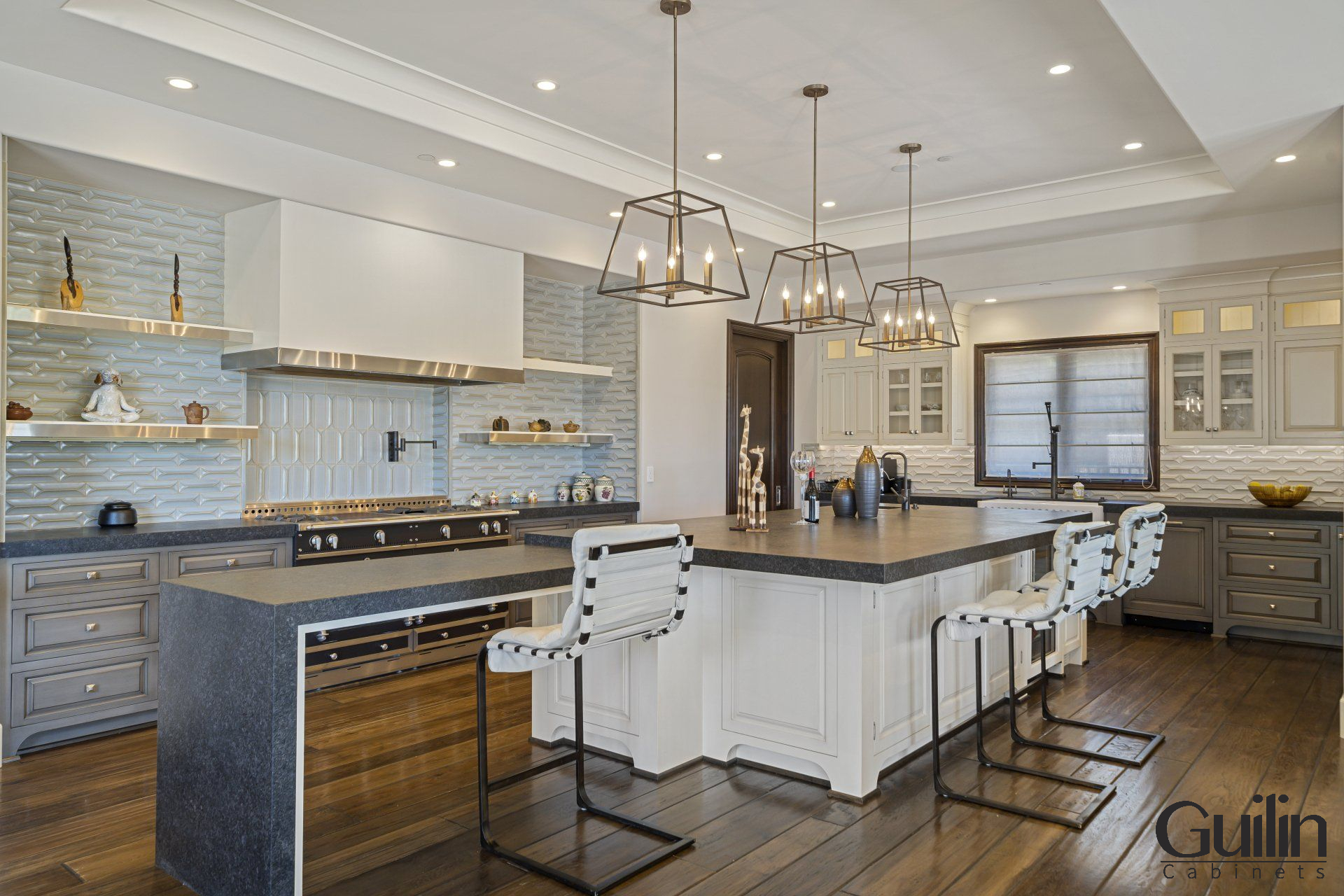 Similar Styles of Traditional Kitchen Design
Cottage Kitchen Style:
There is nothing quite like the cottage kitchen, with its warm, cozy atmosphere. A cottage kitchen is designed to be a family-friendly gathering place, and a family-focused design approach is key to its success.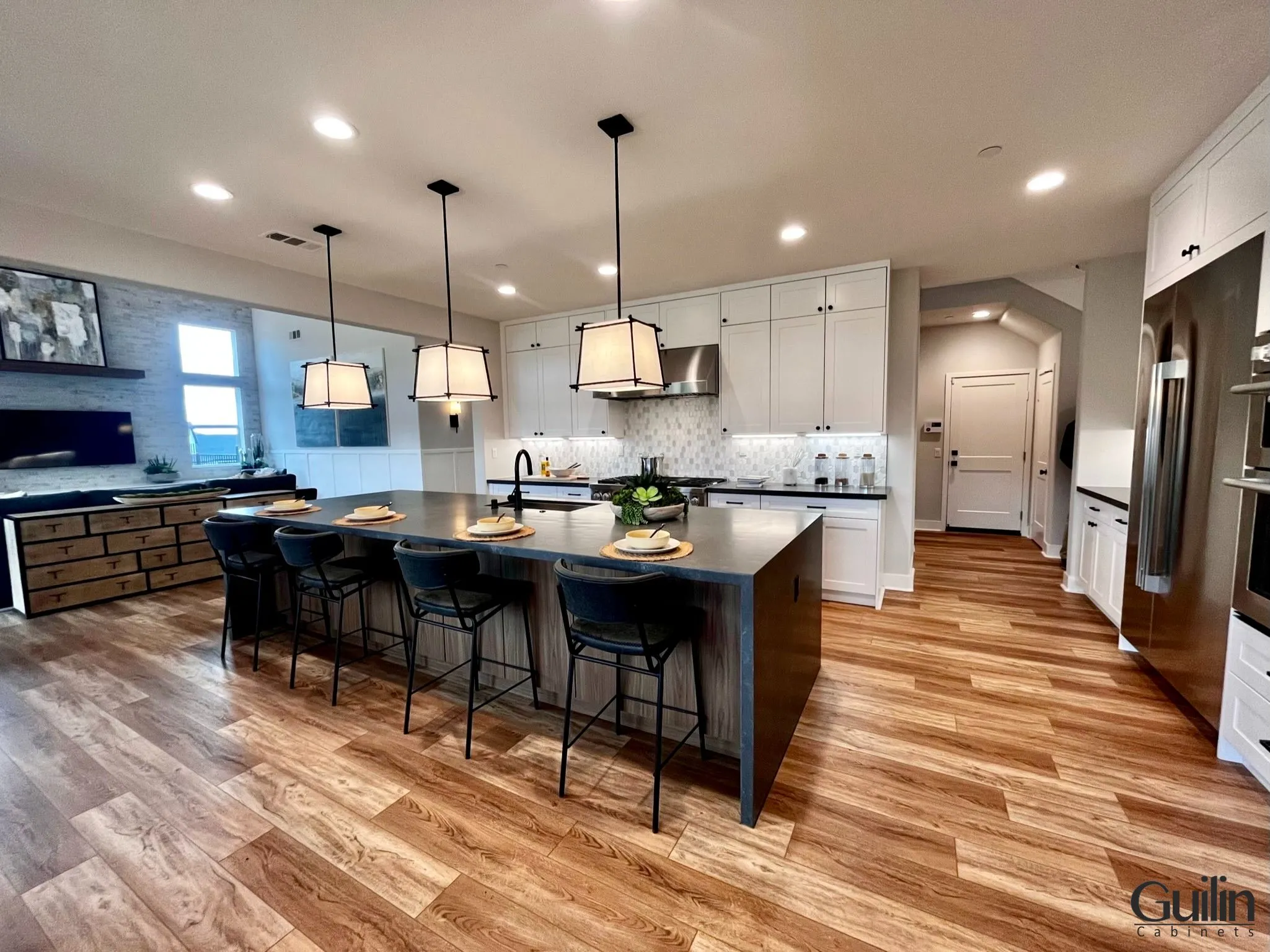 Country Farmhouse Kitchen Style:
The Farmhouse Kitchen style has been around for what seems like an eternity with its roots dating back to the `18th century. To achieve this look, a farmhouse kitchen style focuses on details such as handmade wood cabinets, and exposed beams with rustic open shelving or an industrial look with exposed and recycled steel.
=> Read More: List Of Different Kitchen Styles For Your Home Kitchen Remodel Ideas
Other Styles That Different Traditional Kitchen Design
Contemporary Kitchen Style
Contemporary kitchen style is all about function over form. Gone are the days of ornate cabinetry and gaudy knickknacks. In place are sleek, simple lines and natural materials. In Addition, This style frequently features contemporary materials like stainless steel, concrete, and fingerprint-free glass table,…
=> Read More: What is a Contemporary Kitchens Style Design? Function over Form
Modern Kitchen Style
Modern kitchen style is focused on form and function with clean lines, minimalism, sleekness, simplicity, and neutral colors. The Wood Cabinets used in the modern kitchen style are thin, flat panel style, neutral tones like white, gray, or black clean with crisp lines becoming more commonplace. '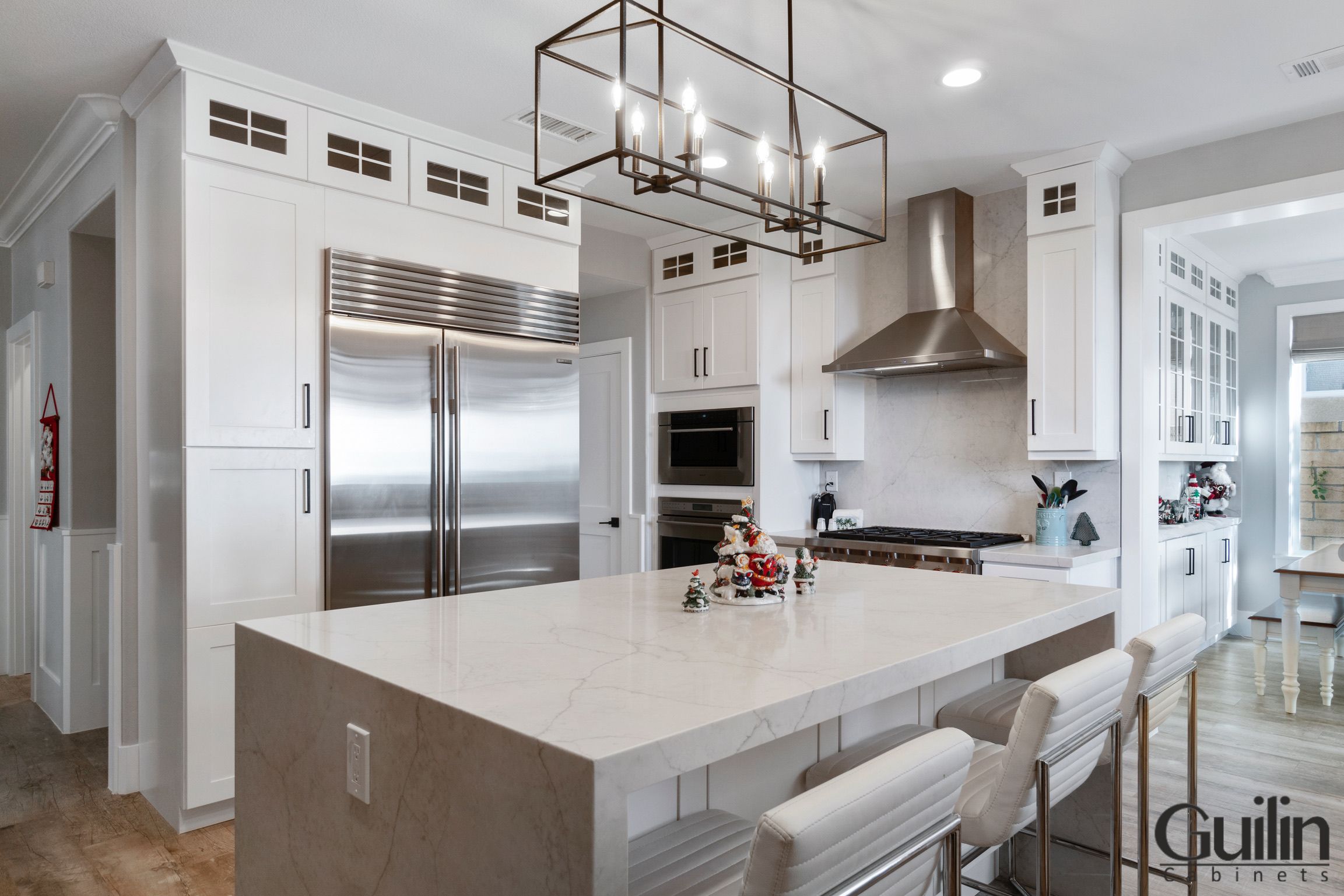 Industrial Kitchen Style
Industrial kitchen styles are becoming increasingly popular kitchen decorations for commercial and residential kitchens alike. The home kitchen with Industrial styles is a simple but bold space where raw materials and tough appliances and fixtures with minimalist finishes take center stage.