The kitchen is the most important room in the home. It's the place where we cook, eat, and spend time with family. Of course, you want your kitchen to be beautiful and functional, but it can be difficult to decide which style is right for you. In this blog post, we'll explore several different kitchen styles and talk about the pros and cons of each to help you in choosing your dream kitchen style. Keep reading to learn more!
=> Related Article: What Kitchen Layouts: L-Shape, U-Shape, G-Shape, Galley, and More
Kitchen Design Themes
Top 9 Different Types of Kitchen Styles:
Contemporary Kitchen Style: sleek, clean, function over form.
Modern Kitchen Style: sleek, clean, balanced form and function.
Traditional Kitchen Style: timeless aesthetic
Industrial Kitchen Style: touch, raw, bold space
Coastal Kitchen Style: fresh air, natural light, and a healthy lifestyle.
Scandinavian Kitchen Style: natural wood cabinetry, clean lines, airy.
Rustic Kitchen Style: Tuscan villa, log cabin
Cottage Kitchen Style: family-friendly, warm, cozy
Country Farmhouse Kitchen Style: back to the 18th century
=> See Our Work: OUR WORK – 180+ COMPLETED REMODEL PROJECTS By Guilin Cabinets
Contemporary Kitchen
Contemporary kitchen style is all about maximizing function. Gone are the days of ornate cabinetry and gaudy knickknacks. In place are sleek and simple lines and materials. In addition, this style frequently features contemporary materials like stainless steel appliances, minimalist light fixture accents, and a sleek simple cabinet design. Incorporating an open-concept layout, and seamless integration into other living areas, the goal of the contemporary kitchen style is to create a comfortable, functional kitchen for you and your family's enjoyable cooking hobbies, that also maintains a clean and uncluttered look perfectly suited for 21st-century living standards.
=> Read More: What is a Contemporary Kitchens Style Design?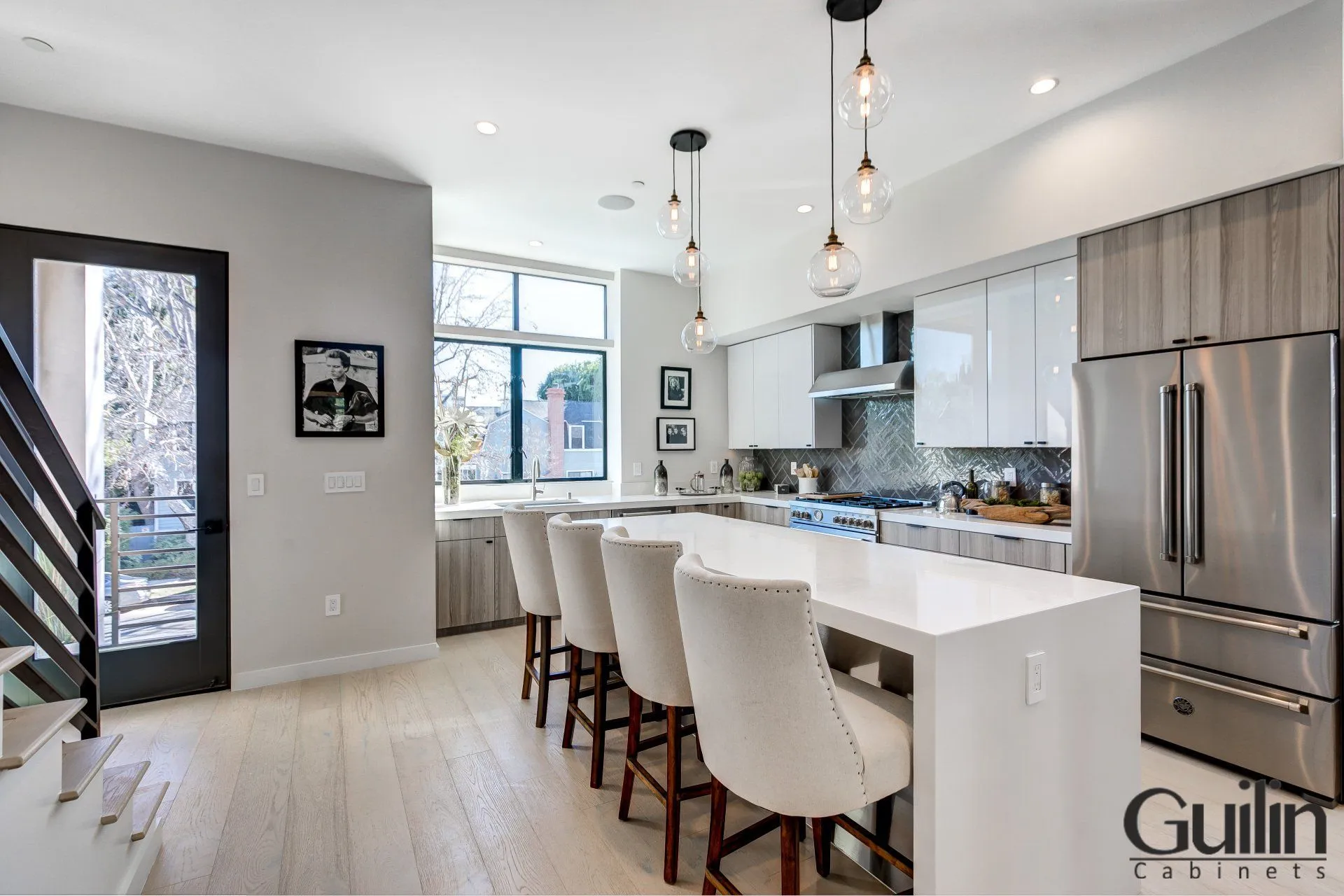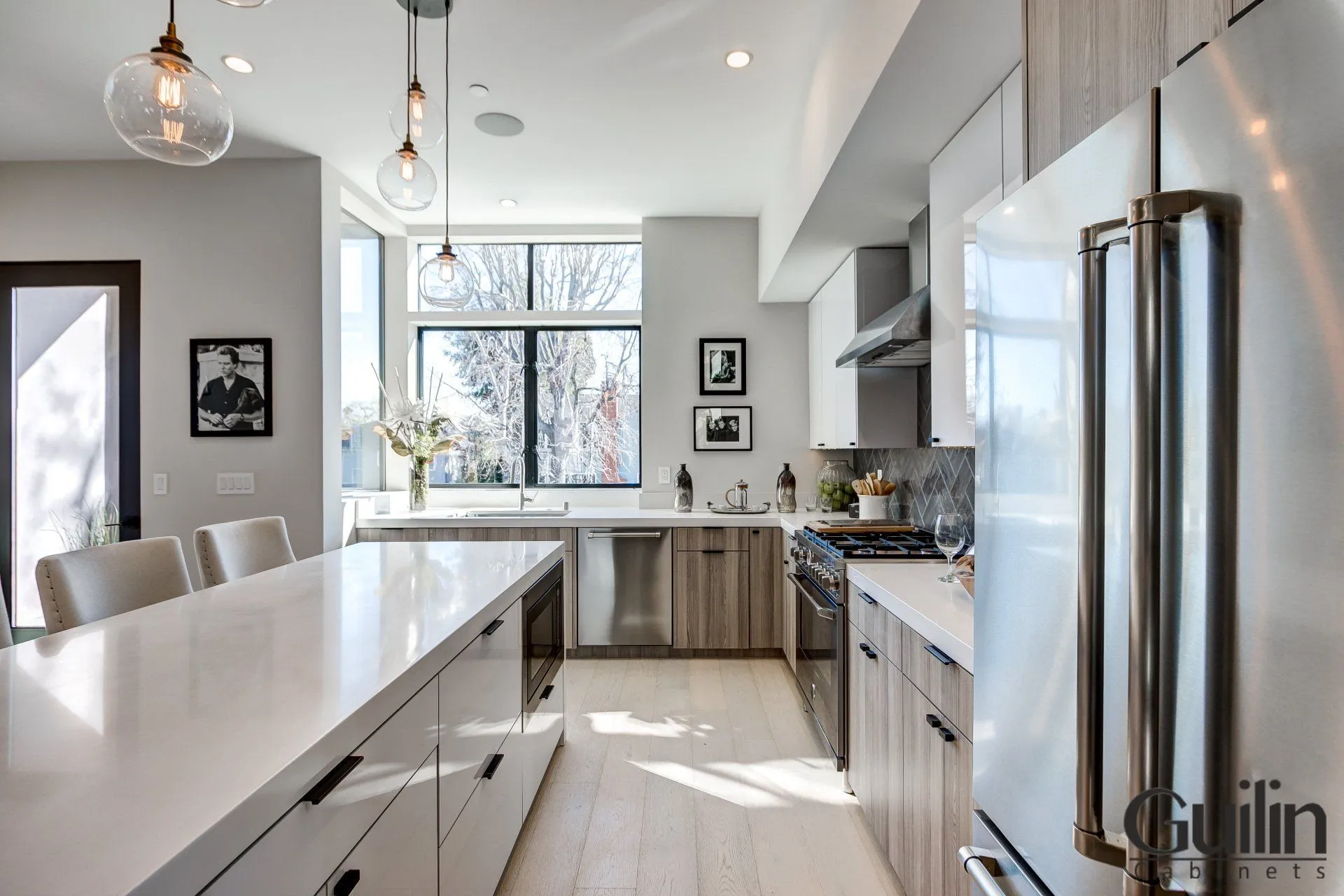 Modern Kitchen
Similar to the contemporary kitchen, the modern kitchen style (also known as the Mid-century modern kitchen style) is focused on a balance between form and function with clean lines, minimalism, sleekness, simplicity, and neutral colors. The cabinets used in the modern kitchen style are thin, flat panel style with neutral tones like white, gray, or black. Neutral and natural colors are trending in modern kitchens, but feel free to use bright colors as accents. For example, bright red appliances and red barstools can add a strong pop of color to your kitchen.
The modern kitchen design emphasizes form and function and includes a focus on the use of high-quality materials including stainless steel, glass, and wood, and can incorporate appliances with advanced technologies, reflective surfaces, and other electrical features to enhance the overall look and functionality of your kitchen.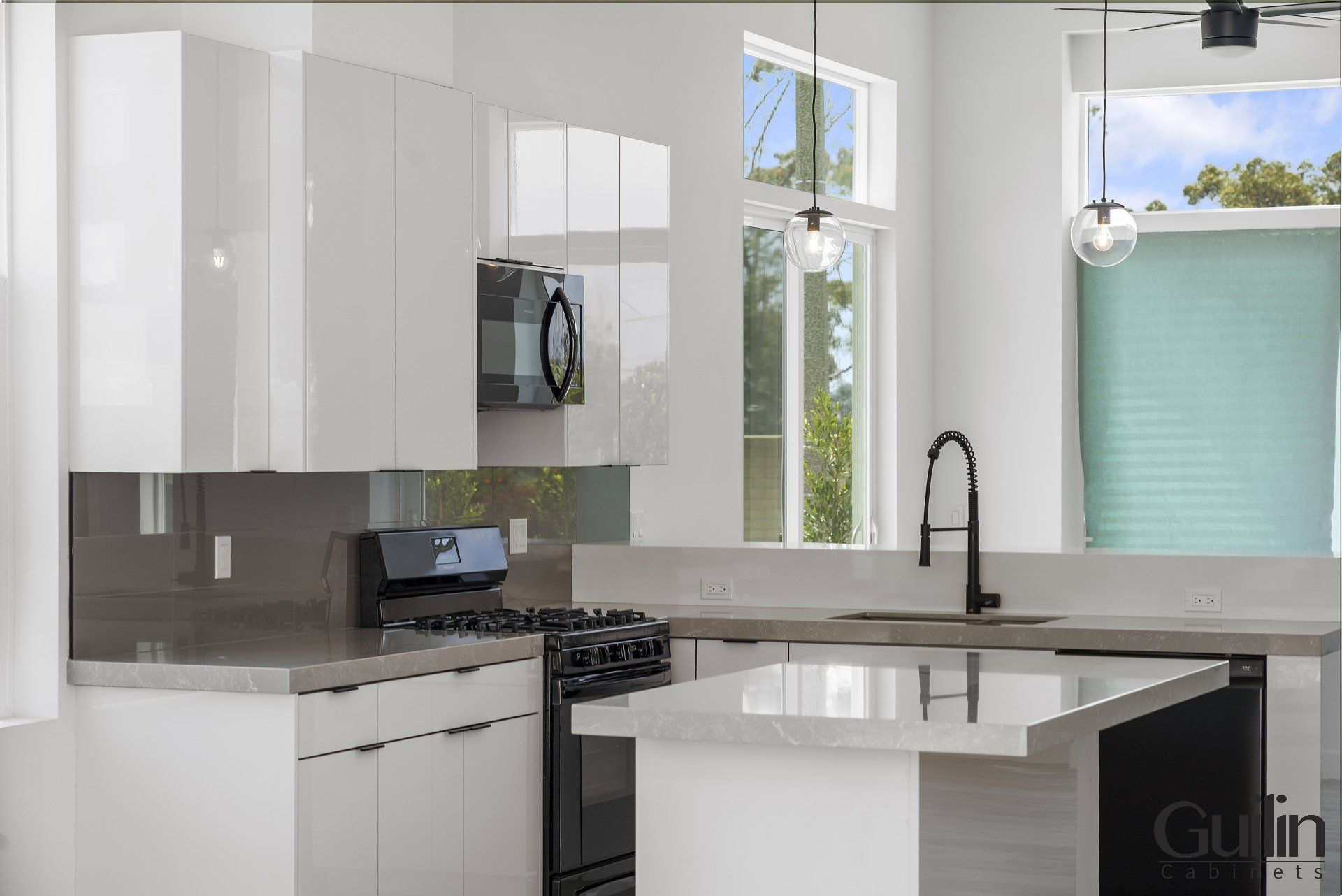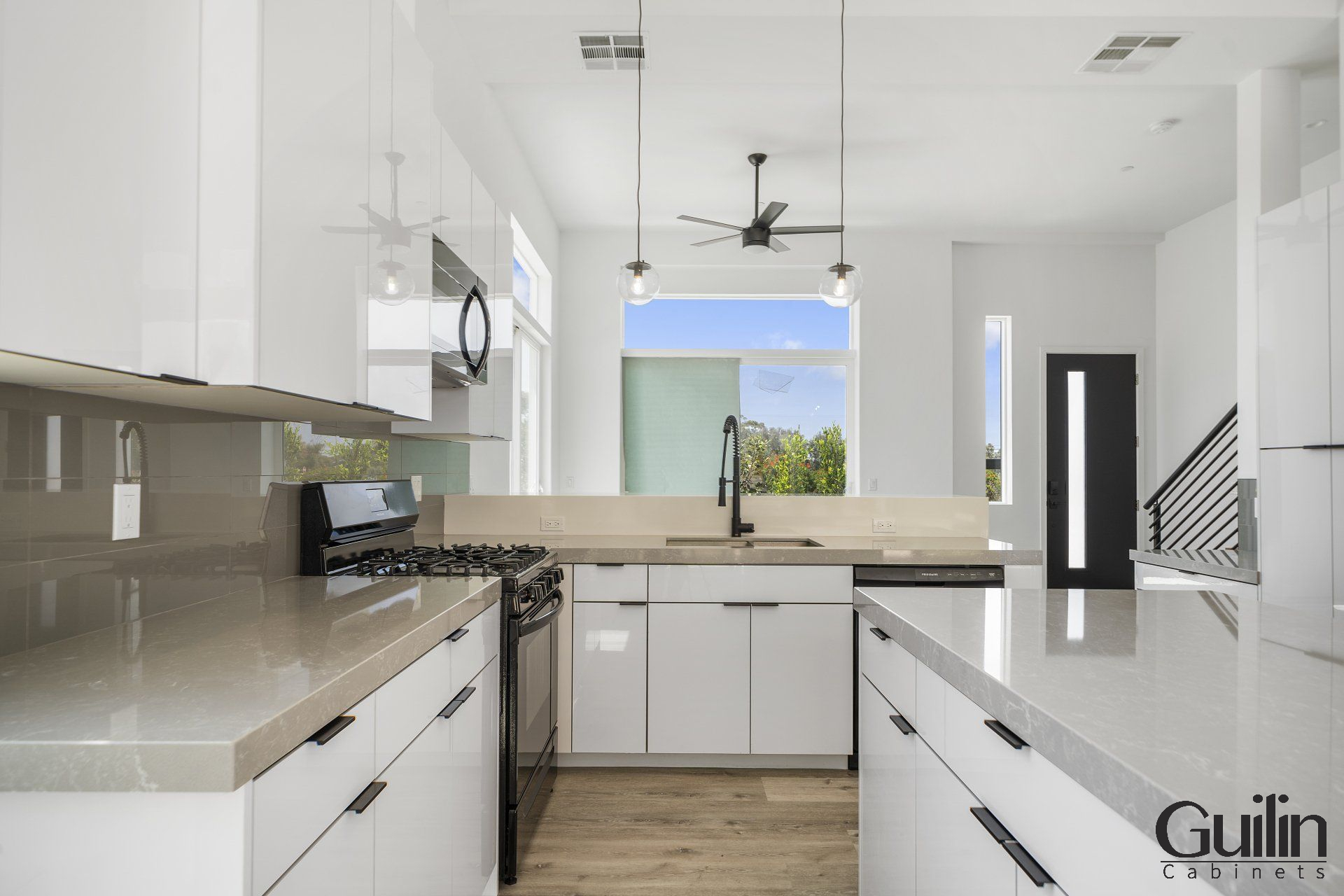 The Traditional kitchen design creates a timeless and homely aesthetic. These architectural style ideas resemble those from Europe and the United States of the 1700s, 1800s, and early 1900s. These kitchens are typically adorned with ornate details such as carved molding, elegant hardware, and intricate trim work, which give them an elegant and luxurious touch.
=> Read more: What is Traditional Kitchens Design Style?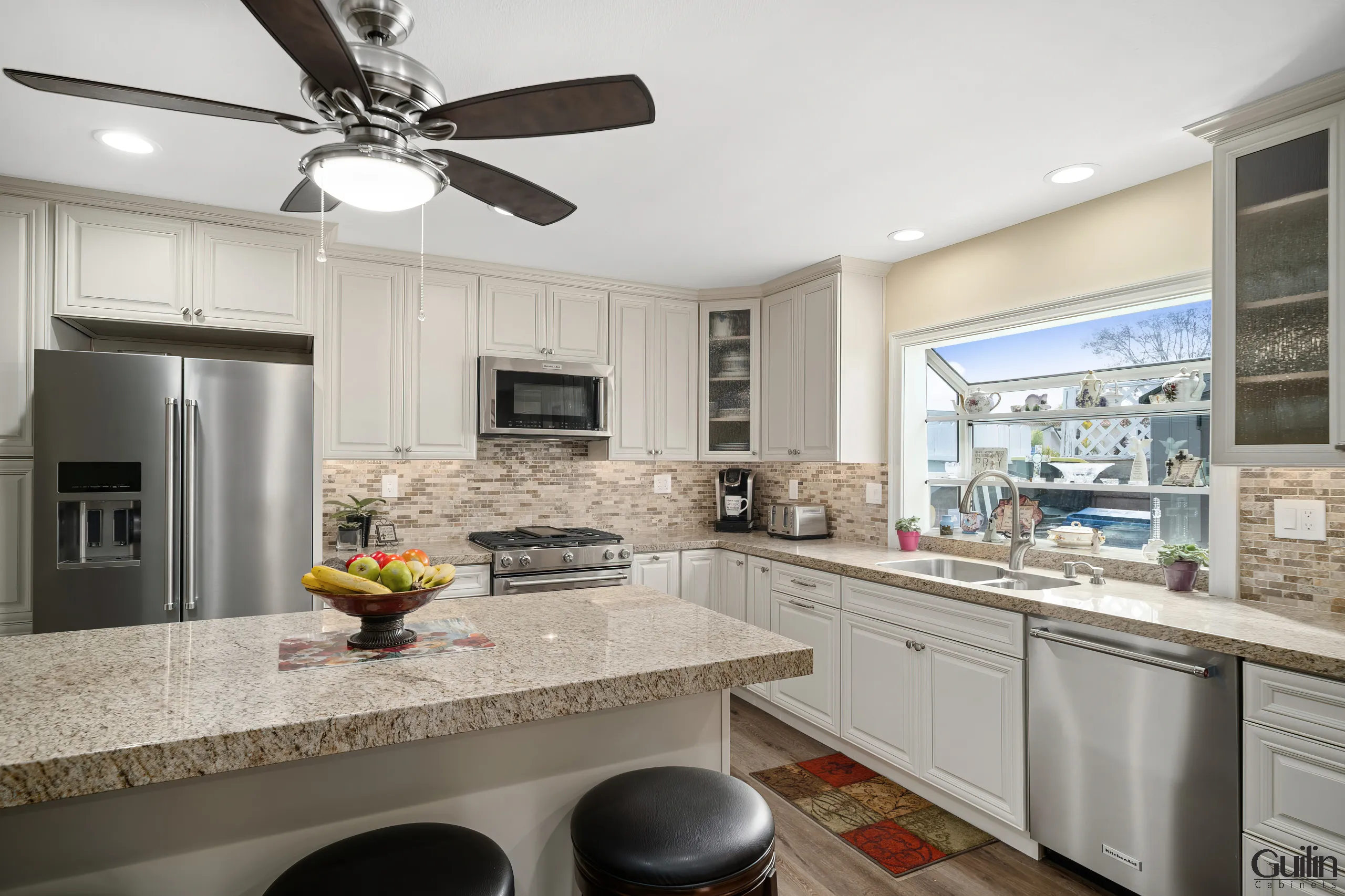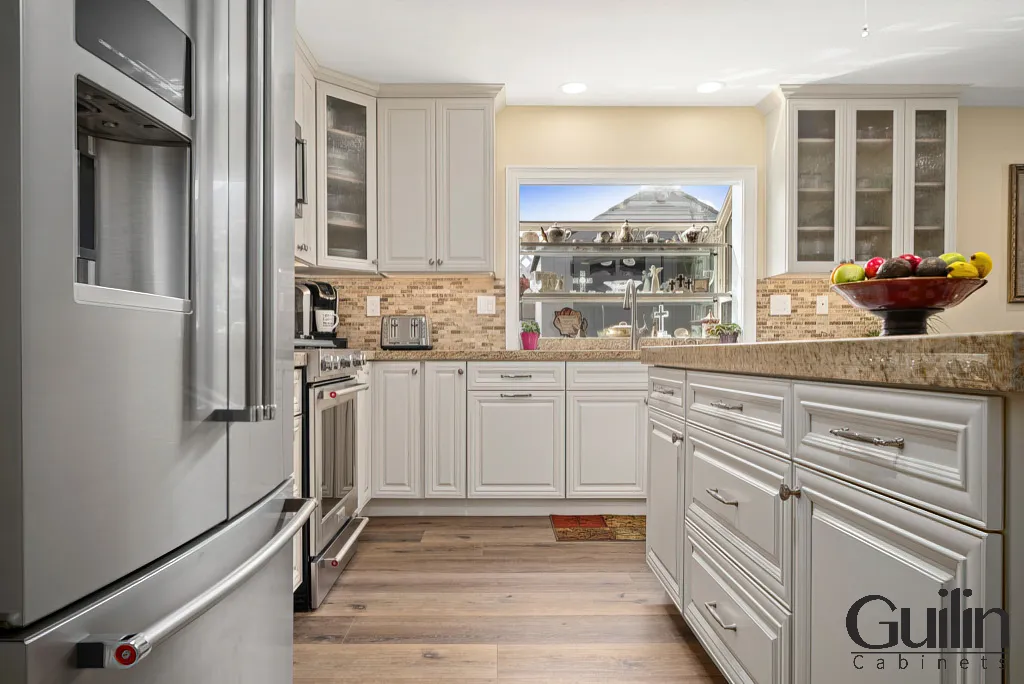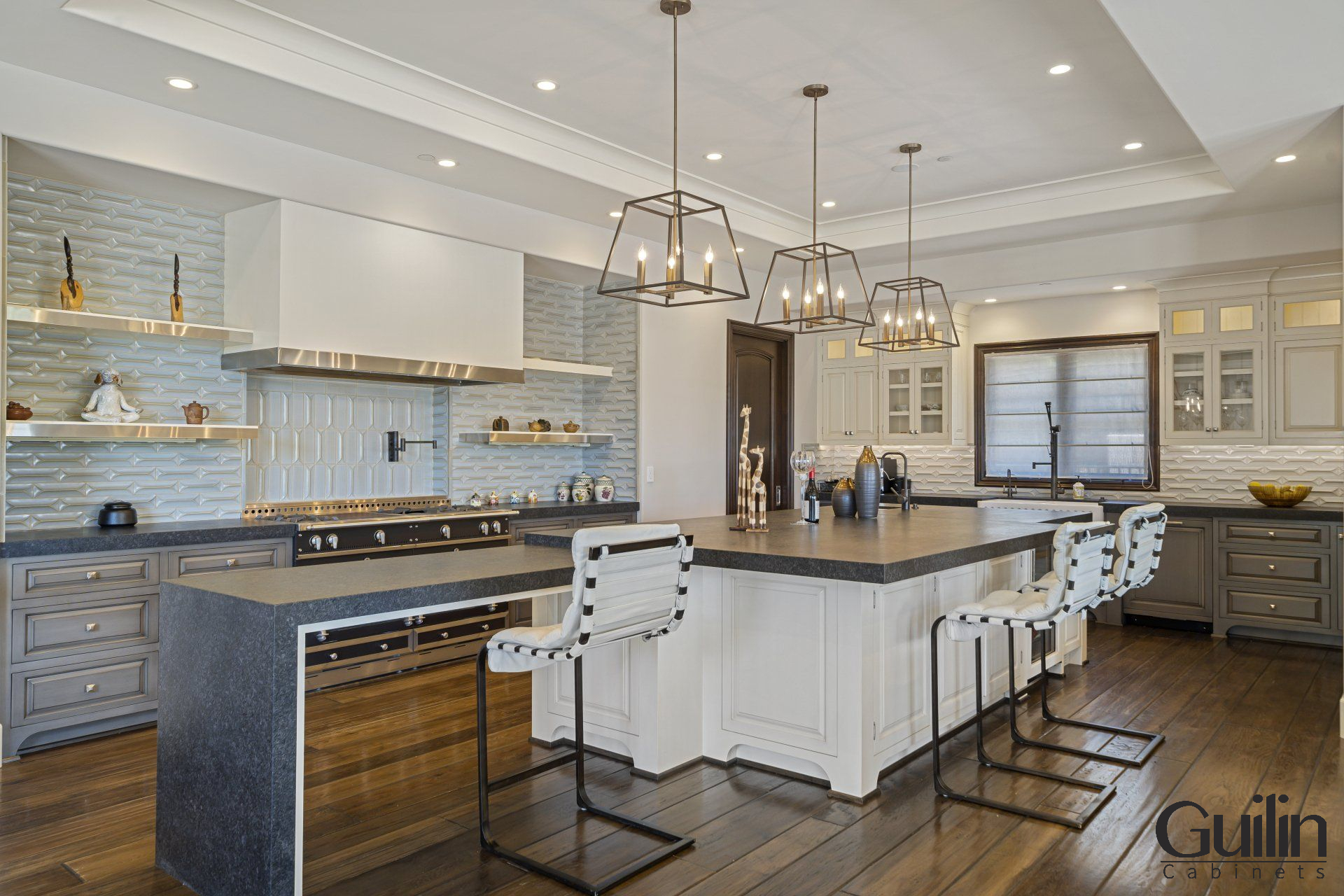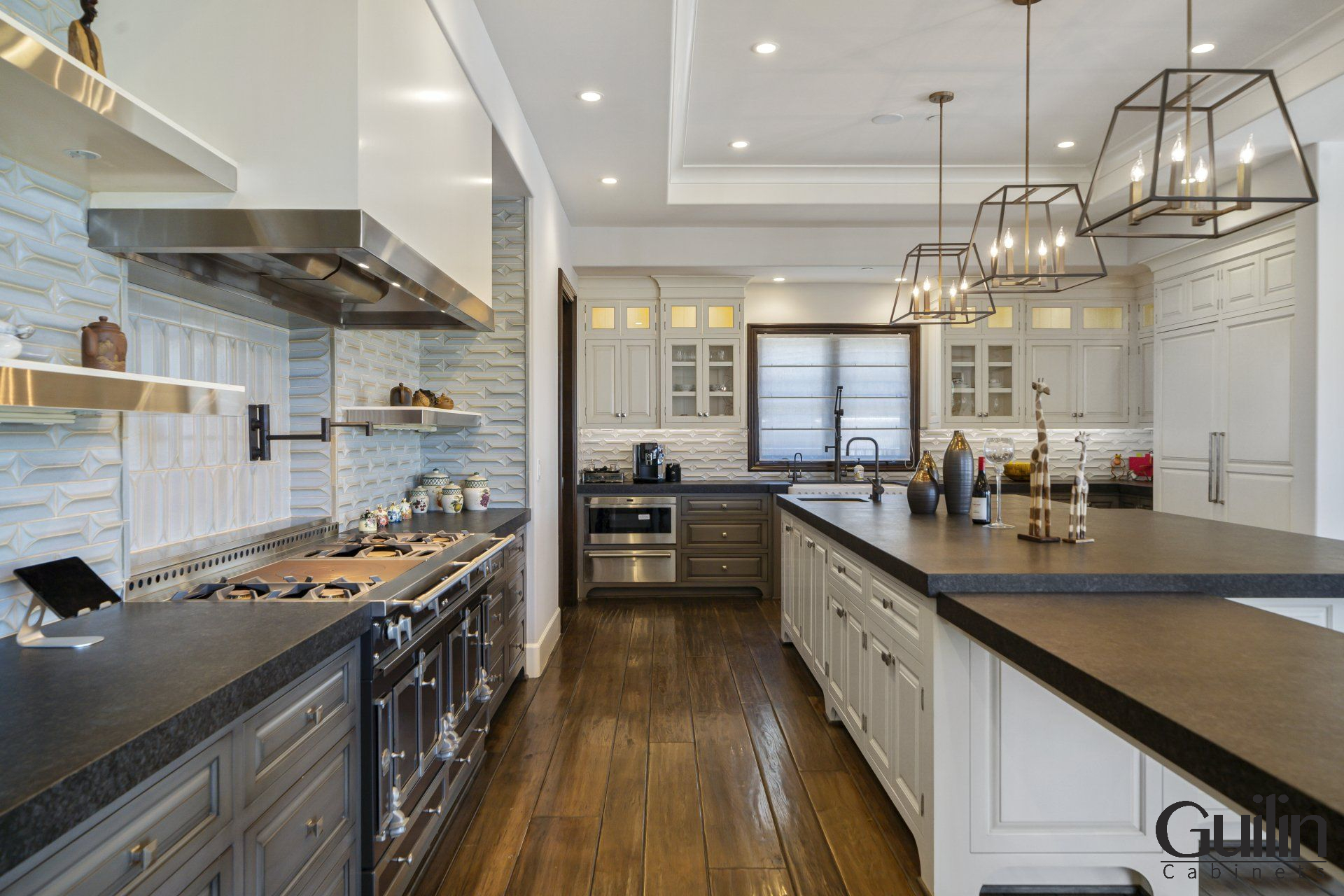 Industrial Kitchen Style
Industrial kitchen styles are increasing in popularity for commercial and residential kitchens alike. The industrial-styled home kitchen is a simple but bold statement that emphasizes function, simplicity, and ruggedness. In this type of kitchen, the raw materials, sturdy appliances, and minimalist fixtures and finishes take center stage. The industrial-style kitchen area is modeled after the factories, and warehouses in the early 1900s, using a raw, utilitarian appearance that is emphasized by the bare wood, concrete, brick, or metal elements.
The structural elements of the space including pipes, beams, ductwork, and concrete walls, are often left exposed. This style of kitchen is typically an open layout with neutral colors and may incorporate vintage or salvaged items as decoration.
=> Related article: Difference Between Traditional Kitchens VS Industrial Kitchens
A coastal kitchen style (known as beach kitchen) is inspired by coastal or beachside living. It embraces a relaxed, breezy, and casual atmosphere that gives you the feeling of being by the sea. With its light and airy color pallet, natural materials, and beach-inspired accessories, it evokes a sense of tranquility.
This style frequently features light woods, such as pine or oak, and other light-colored cabinetry and countertops with accents of blues, greens, and whites to evoke a beachside atmosphere. Coastal kitchens can also include natural materials such as woven baskets, seagrass mats, and jute or sisal accents. This style often features open shelving, comfortable seating, and a laid-back atmosphere. The coastal kitchen style is best suited for incorporating the style and feel of the beach into a home's interior design. Coastal kitchen cuisine prioritizes comfort and a casual atmosphere for diners and visitors alike.
=> Read More Here: What is Coastal Kitchen Style? Fresh air, Natural light, Healthy lifestyle.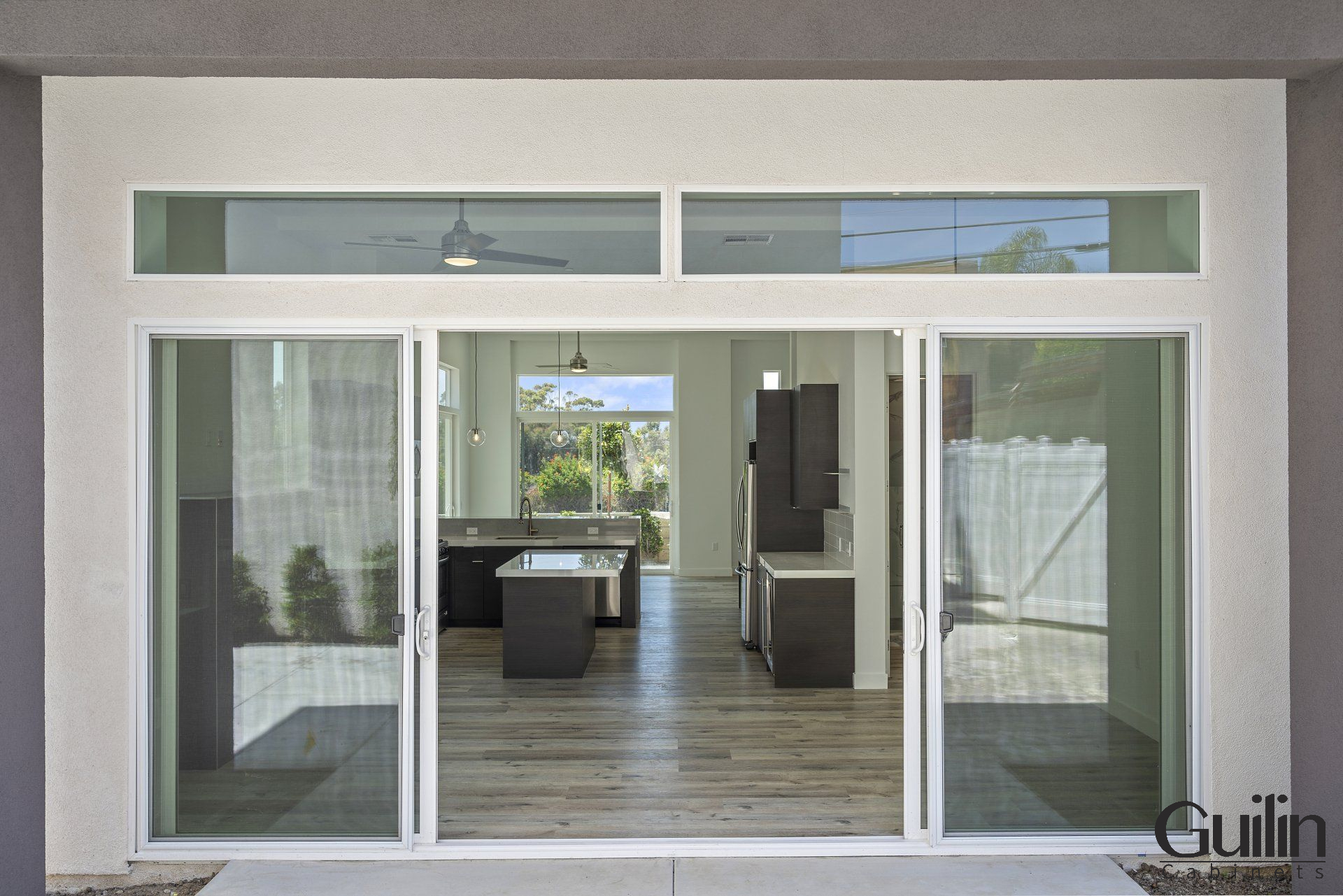 Rustic Kitchen
Rustic kitchens are a popular style in today's home decoration world. They are chic, yet unpretentious. They feature natural materials like wood, metal, and stone, and they are often adorned with country-themed accents with integrate both natural and crafted elements. This style is perfect for those who are looking to bring a bit of the rustic countryside indoors, but this style is not for everyone. If you are looking for a kitchen that is industrial and modern, then this style may not be for you. However, if you are looking for a kitchen that is unique and stylish, then a rustic kitchen is perfect.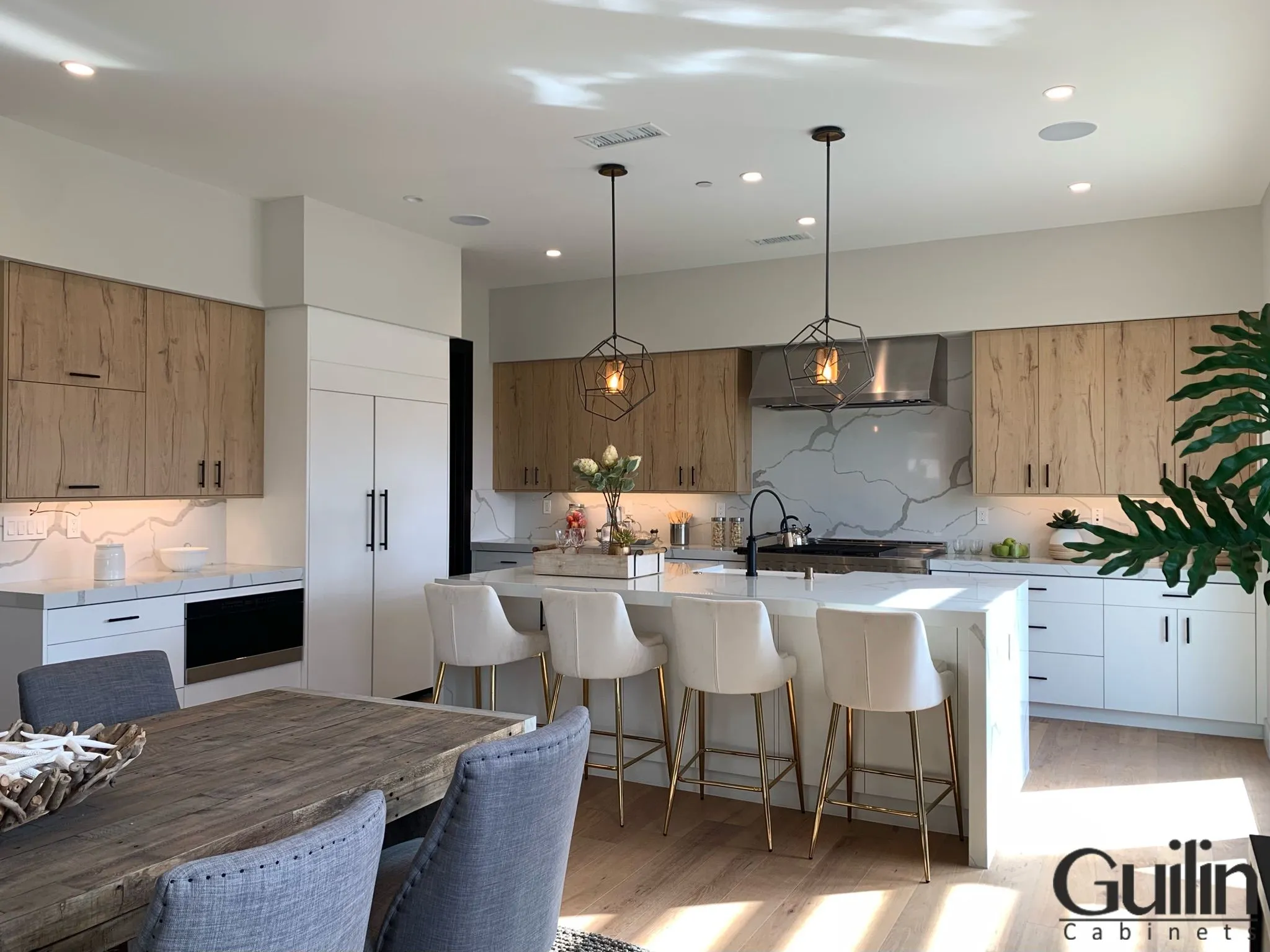 Scandinavian Kitchen
Scandinavian kitchen styles have surged in popularity in recent years, due to their clean, minimalist look and thoughtful design. The simplicity of the style, with its natural materials and neutral colors, makes it a great choice for those looking to add a calming, inviting atmosphere to their home. Key elements of a Scandinavian kitchen include natural wood cabinetry, white walls, and clean lines. A minimalist approach to decorating is also important, keeping countertops, floors, and other surfaces free from clutter. Scandinavian kitchens are also known for their use of natural light, with large windows and bright lighting to create a bright, airy atmosphere.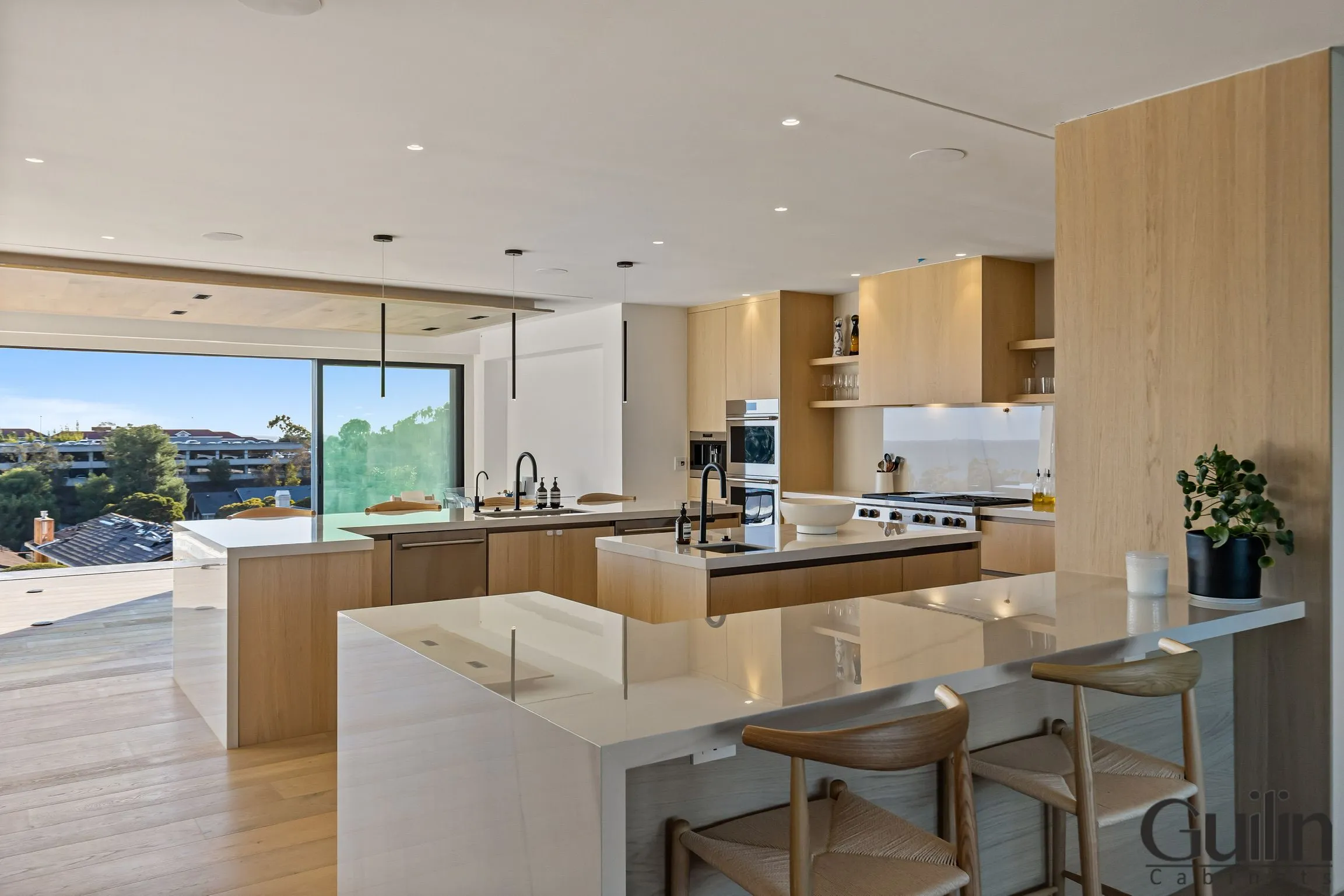 Country Farmhouse Kitchen
Another popular style is the farmhouse kitchen. This style features rustic and vintage-inspired cabinets and appliances that are perfect for creating a warm and inviting atmosphere for your home. The Farmhouse Kitchen style has been around for what seems like an eternity with its roots dating back to the `18th century. This style is all about creating a warm and inviting space for family and friends to gather and enjoy a delicious meal. To achieve this look, a farmhouse kitchen style focuses on details such as handmade wood cabinets, and exposed beams with rustic open shelving or an industrial look with exposed and recycled steel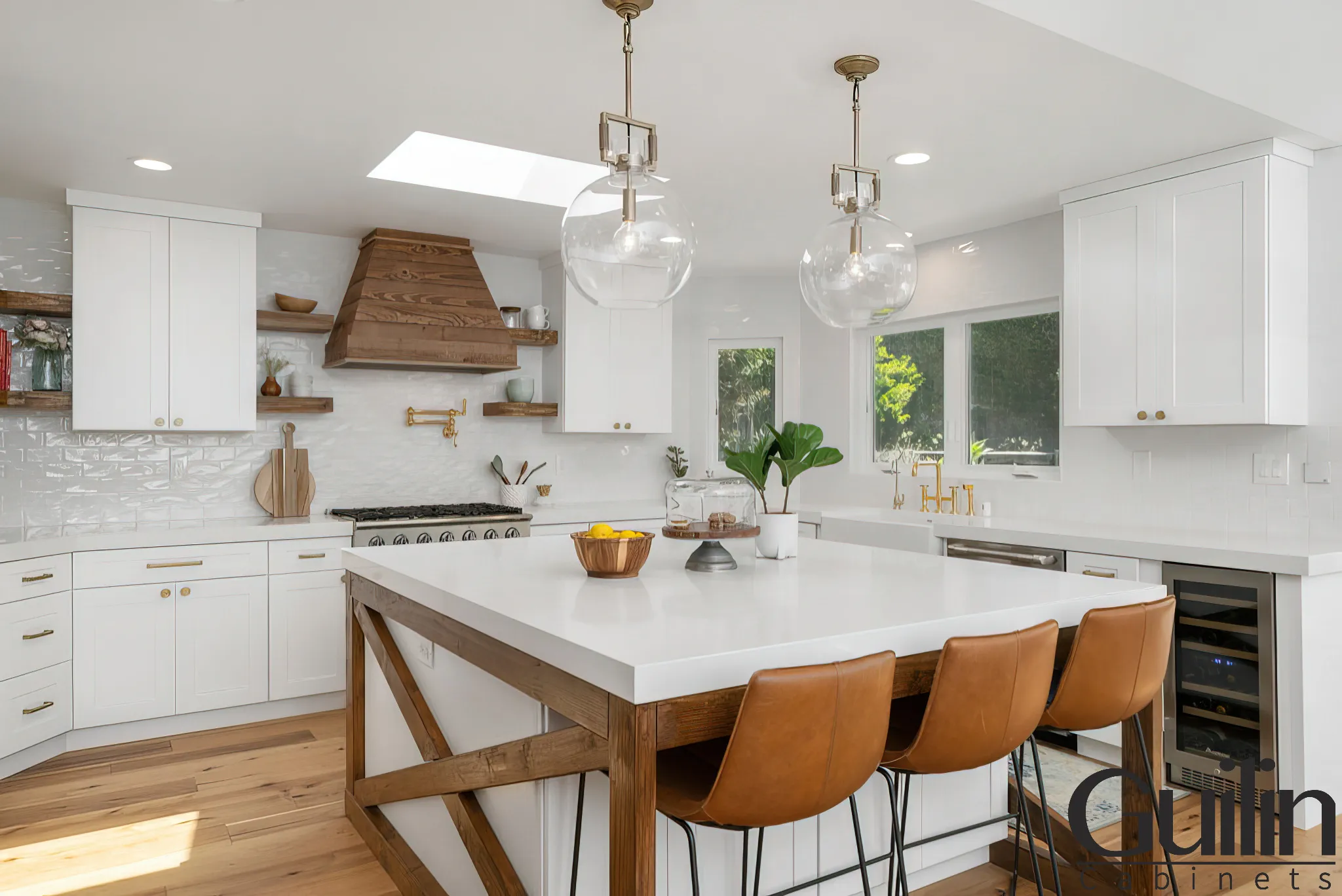 Cottage Kitchen
There is nothing quite like the cottage kitchen, with its warm, cozy atmosphere. A cottage kitchen is designed to be a family-friendly gathering place, and a family-focused design approach is key to its success. Cottage-style kitchens are designed with practicality in mind and feature warm colors, comfortable furniture, and plenty of storage space. Plus, they look good.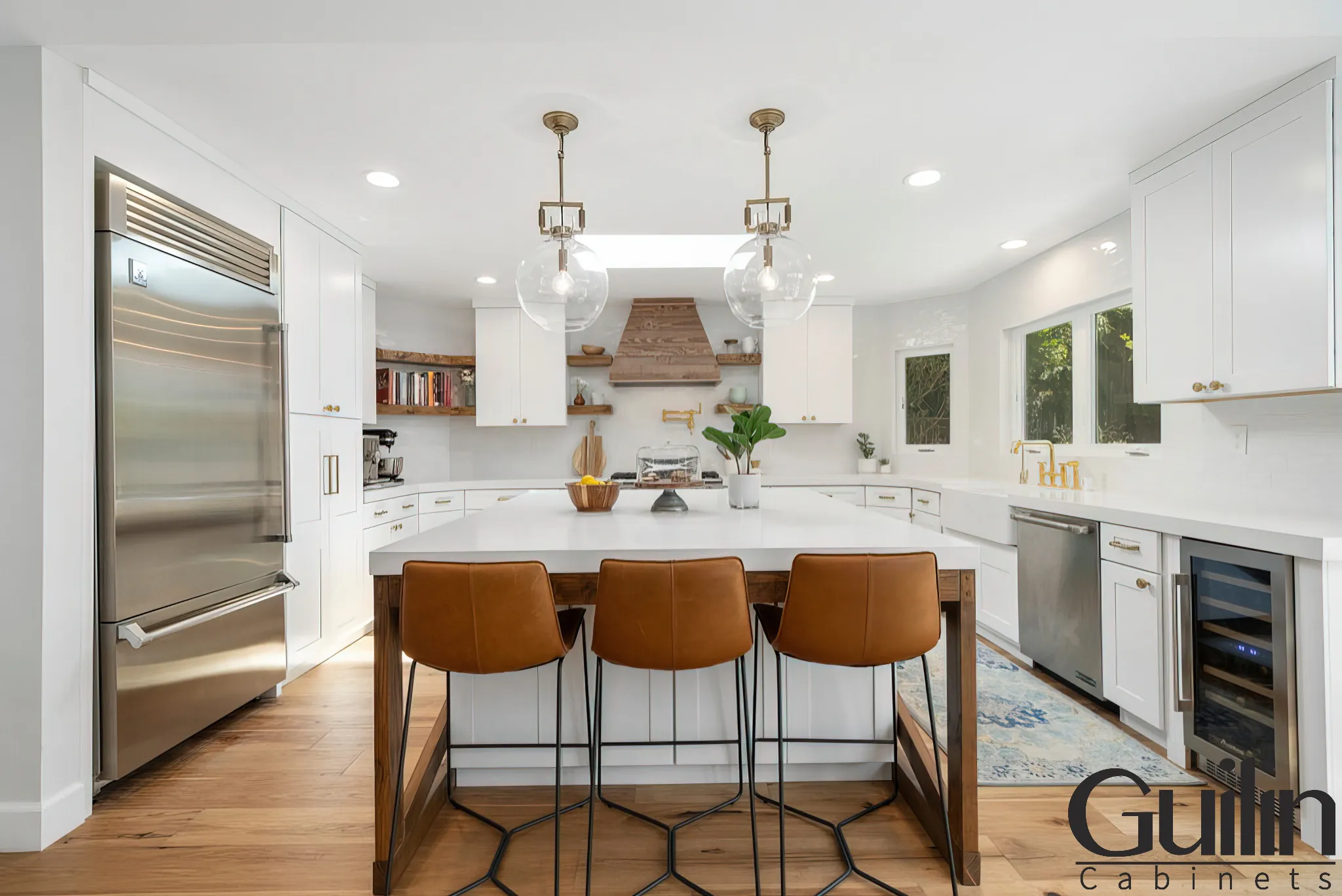 Kitchen Design Ideas
Finding the right kitchen color schemes that will stand the test of time has never been more important since today's kitchen is now typically used for both cooking and living purposes. From the kitchen cabinets to the counters to the appliances, the color palette should be carefully considered to create a balanced look that complements your kitchen layout, lighting, and flooring for a kitchen that you will love for years to come
Blue And White Color Schemes
Blue and white are colors that create a peaceful, refreshing, and cheerful atmosphere in any kitchen. The coolness of blue helps to reduce stress, while the brightness of white creates a clean and pure environment. Together, they are a match made in heaven as they bring warmth, depth, and character to your kitchen while leaving your cooking area looking bright and clean.
Whether you decide to go with the simple blue and white theme or play around with different shades of blue, this color combo is both elegant and uplifting. This color combination is perfect for all types of kitchens, from modern to traditional, and is sure to impress every guest who steps into your home.
Brown Color Schemes
Brown is a natural and warm color that is associated with hominess, stability, and comfort. Moreover, the use of brown hues in your kitchen can add a touch of elegance and sophistication to the space. There are several ways to incorporate brown into your kitchen color scheme, including adding wood accents or opting for a beige or taupe color for your walls. Another way to incorporate brown is by choosing a brown wood kitchen island, a brown backsplash, or a countertop with shades of brown.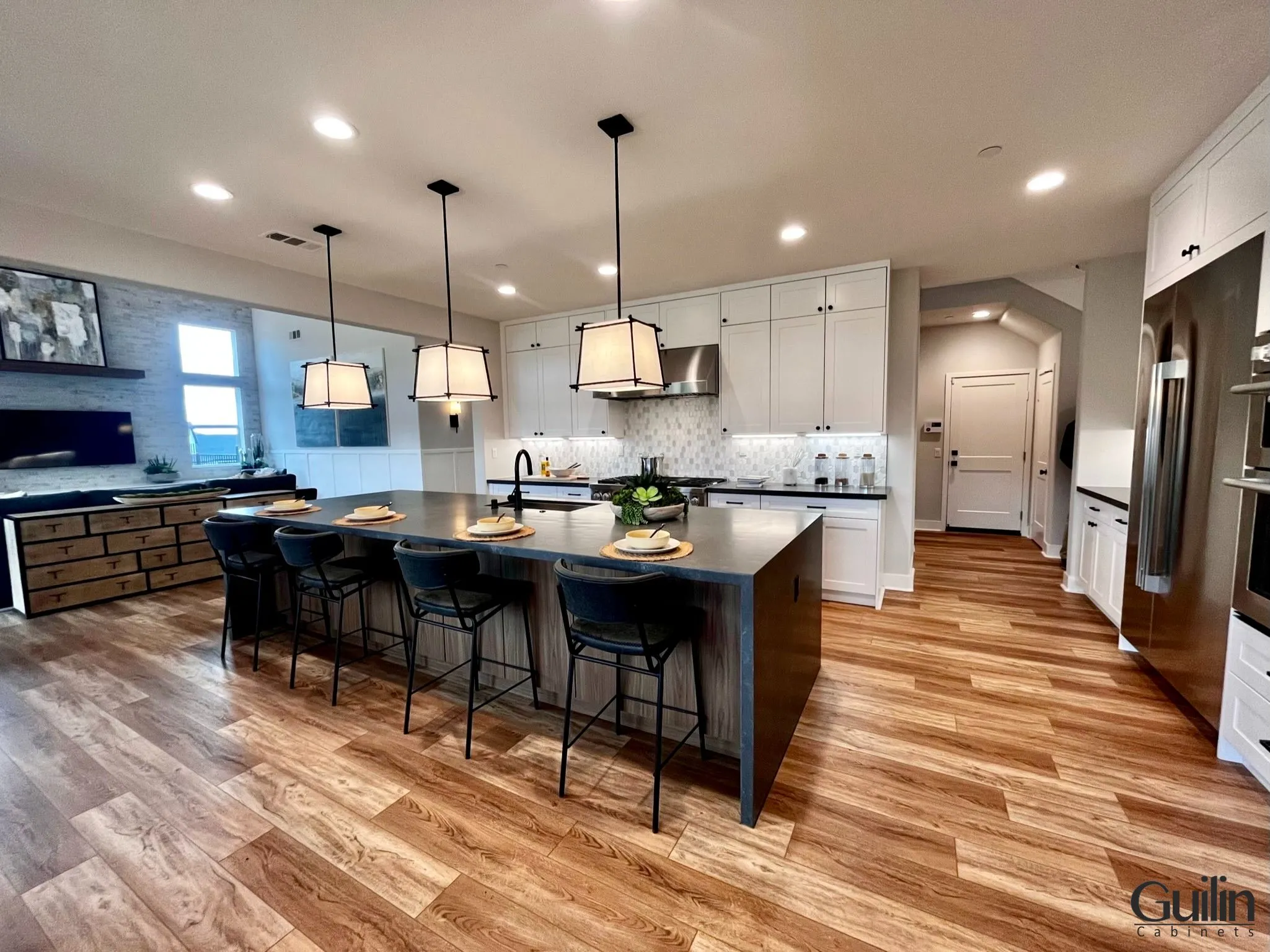 Why Not Use More Black Colors?
We often see white, blue, and grey shades in a kitchen, but have you ever considered the power of black color in your kitchen? Black is a versatile color that can transform your kitchen space into a beautiful, elegant, and sophisticated area. By adding black color to your kitchen's cabinetry, island, or tiles, you can create a statement look that is timeless and classic.
Black gives a bold and dramatic effect that can help in creating a contrasting background, giving more prominence to other elements like kitchen appliances, natural woods, metal accents, and white or colorful dishes. Another advantage of adding black to your kitchen space is that this color is highly forgiving when it comes to stains or scratches, so it is an ideal choice for families with small kids or pets.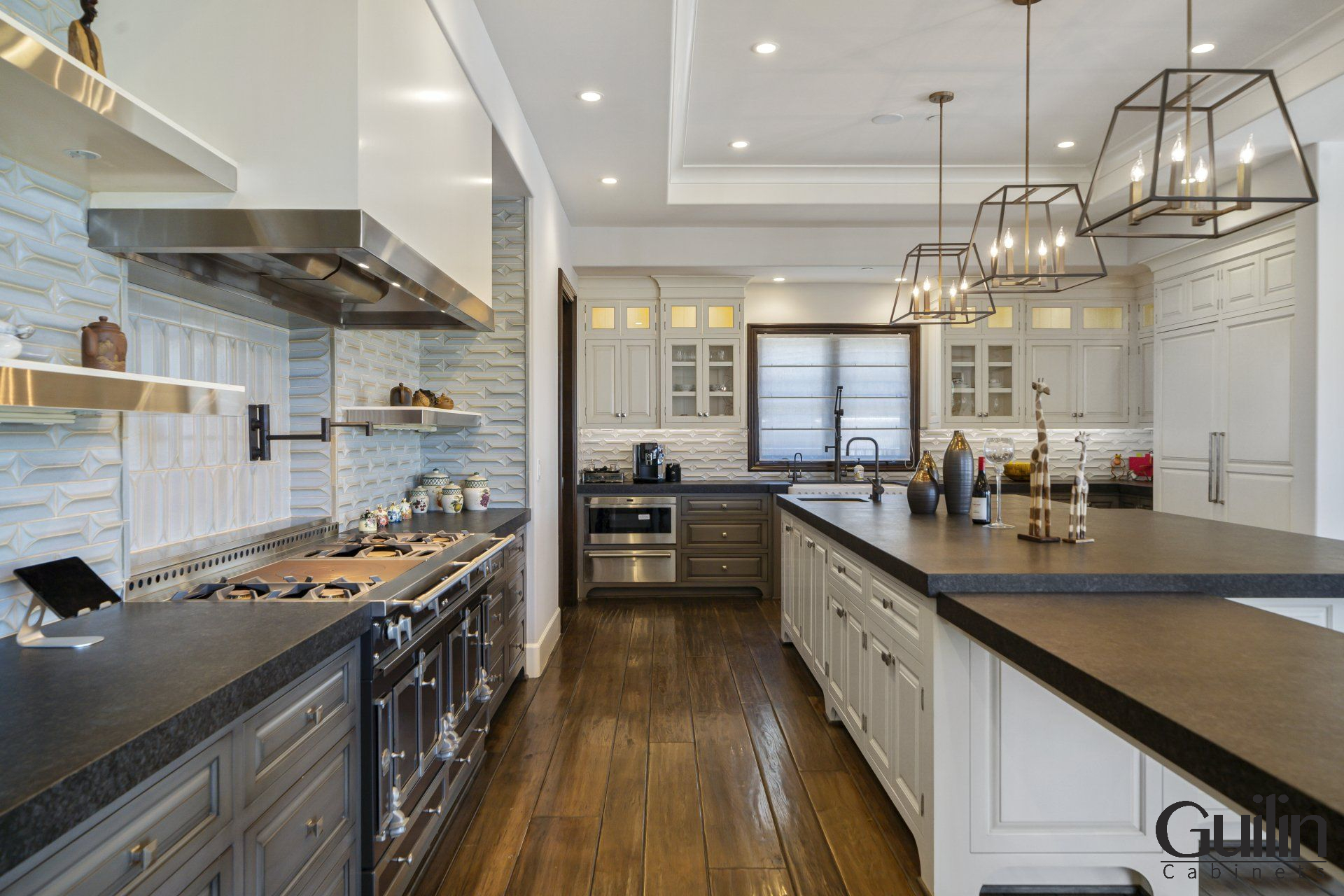 Brighten Things Up With White
White color is your best bet for kitchen color ideas. In modern home decor, white is an increasingly popular color for kitchens and has stood the test of time. The bright and airy color brings a sense of cleanliness and organization to the space, creating a calming and inviting atmosphere. White also reflects light, making a kitchen appear larger and brighter. Additionally, white can be combined with other colors to create a unique and stylish look. For example, pairing white cabinets with a bold accent wall or countertop can make a kitchen stand out.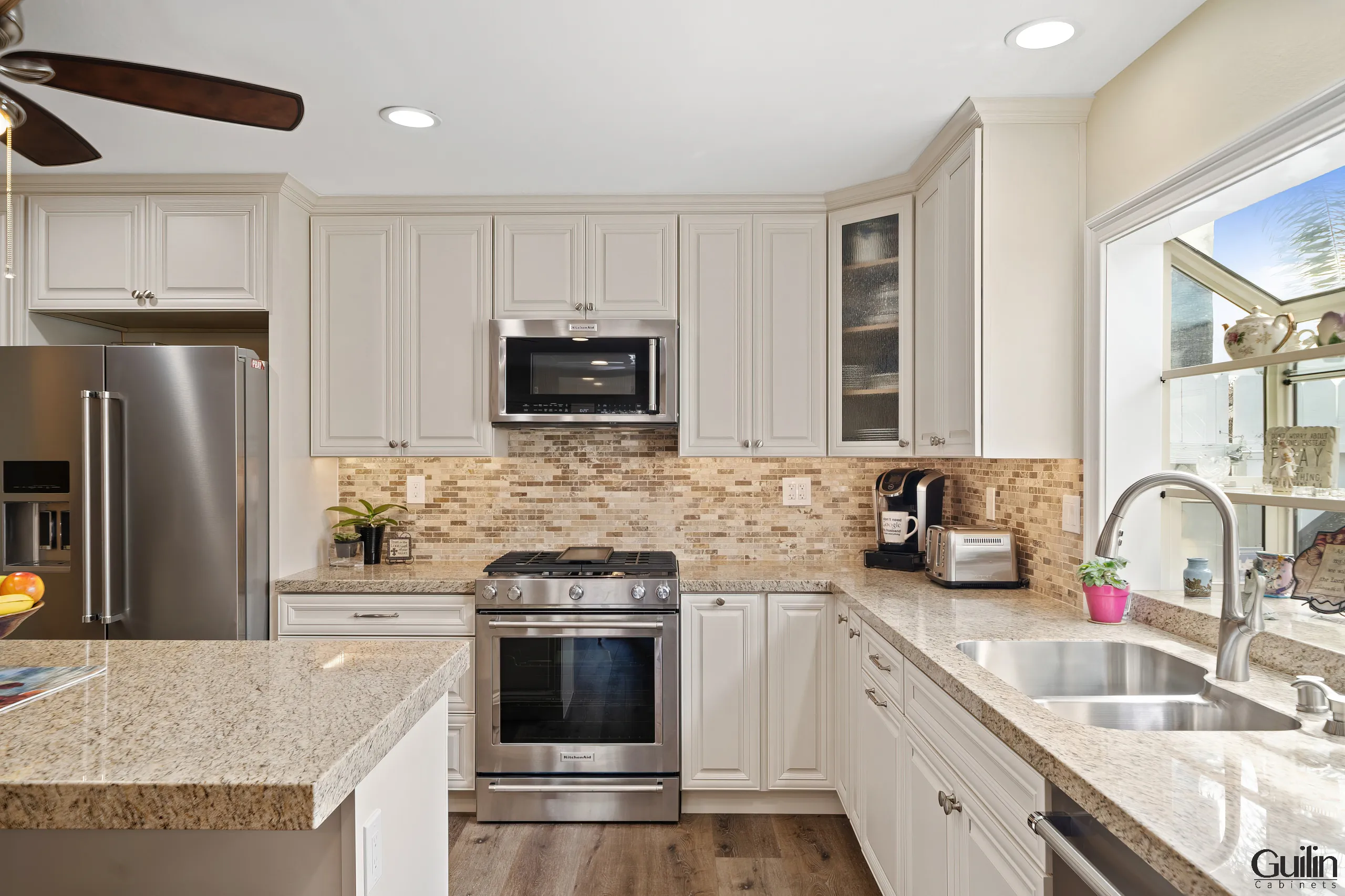 How About A Pure White Scheme?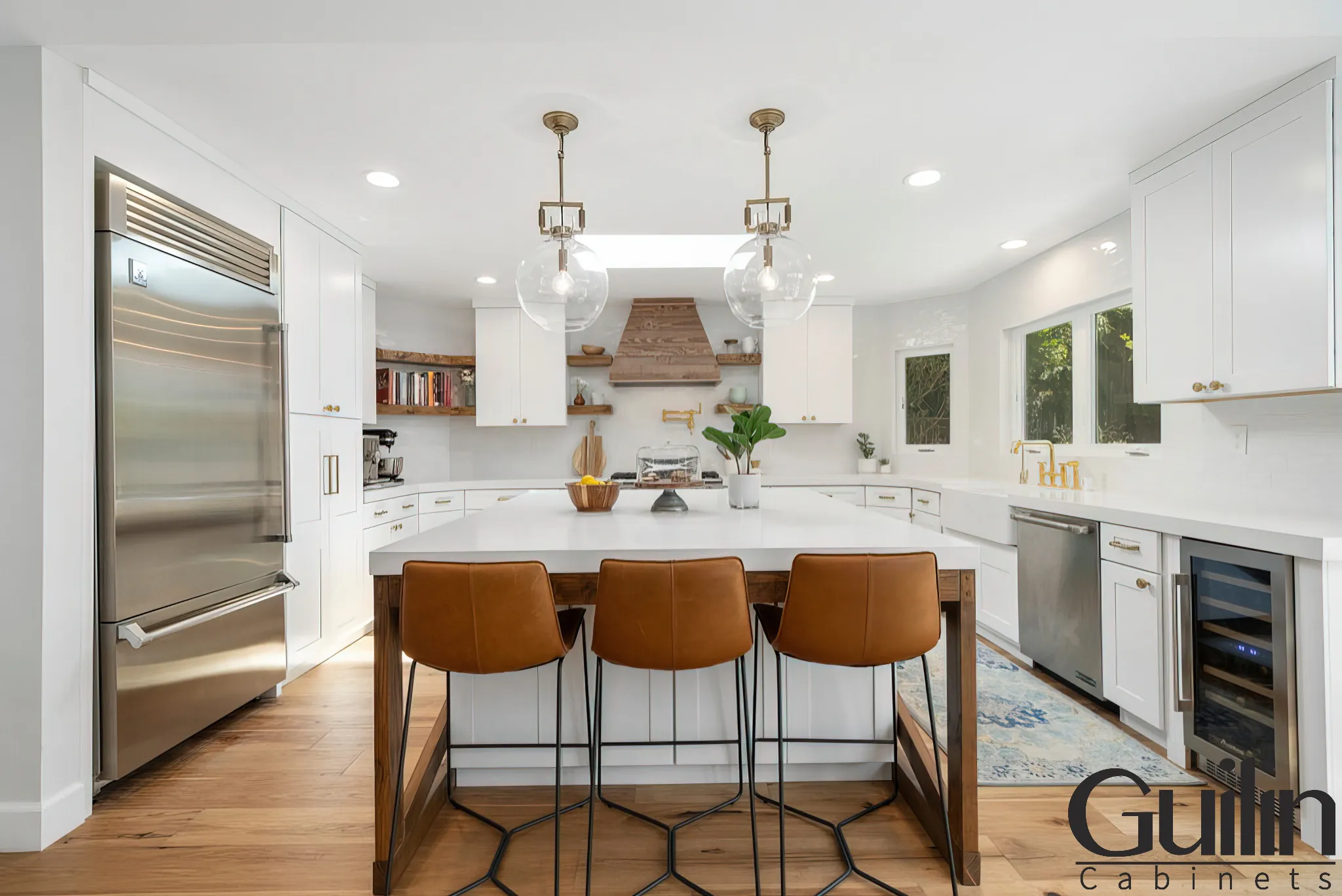 Color Schemes With Tiles