Choosing a kitchen sink might seem like a simple task, but it's a decision that can greatly impact the functionality and aesthetics of your kitchen. From washing dishes to food prep, your sink is a vital part of daily life. With a plethora of options available, it's essential to make an informed choice. In this guide, we'll walk you through the key factors to consider when selecting a kitchen sink that meets your requirements and enhances the overall design of your kitchen.
Size and Layout
The size and layout of the kitchen sink are pivotal. When deciding on a sink size, there are a few factors to consider. Think about your financial range; larger sinks are typically more expensive. How often you use the sink is another factor to consider. Standard sizes range from around 22 to 33 inches in length; if you're not an eager cook, you can get away with a smaller one, but if you have the counter space, a larger one is preferable. Consider the layout's scale as well. A large sink in the manner of a farmhouse is not a good choice for a kitchen that is already cramped.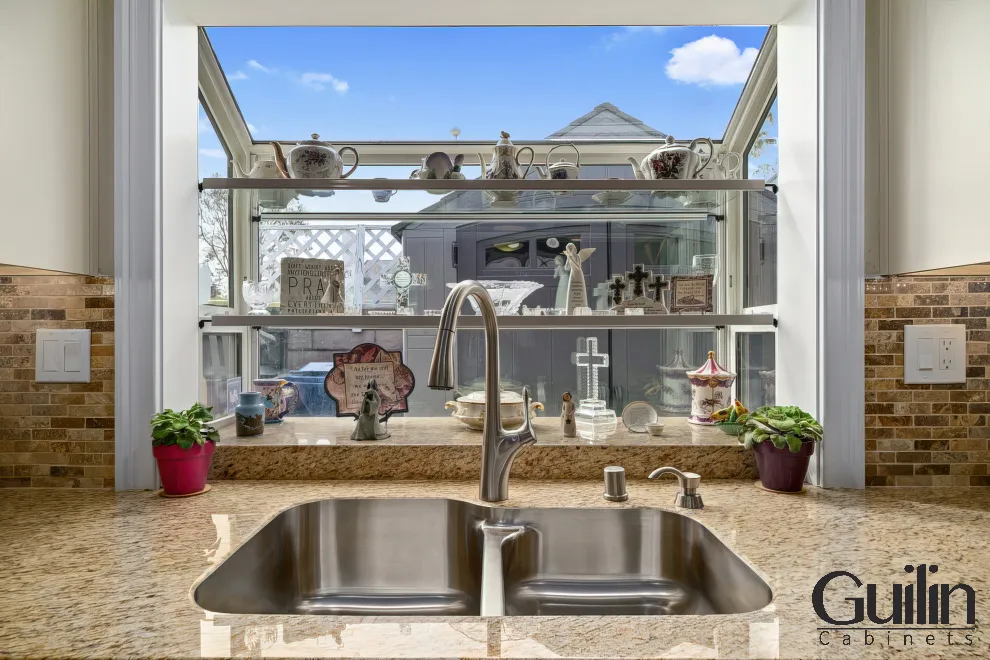 Sink Material and Pros, Cons of Them
| Material | Pros | Cons |
| --- | --- | --- |
| Stainless Steel | Durable, easy to clean, resists stains and corrosion | Can be noisy, and scratches may appear over time |
| Porcelain | Elegant, available in various colors, resists fading | Prone to chipping, may develop stains |
| Granite Composite | Highly durable, scratch-resistant, heat-resistant | Expensive, may show water spots and mineral deposits |
| Fireclay | Aesthetic appeal, resists staining, can withstand high temperatures | Requires careful handling during installation, can chip or crack |
| Cast Iron | Classic look, retains heat well, durable | Heavy and may require extra support, enamel can chip |
| Copper | Unique appearance, antimicrobial properties, develops a rich patina over time | Requires regular maintenance to prevent patina from becoming uneven |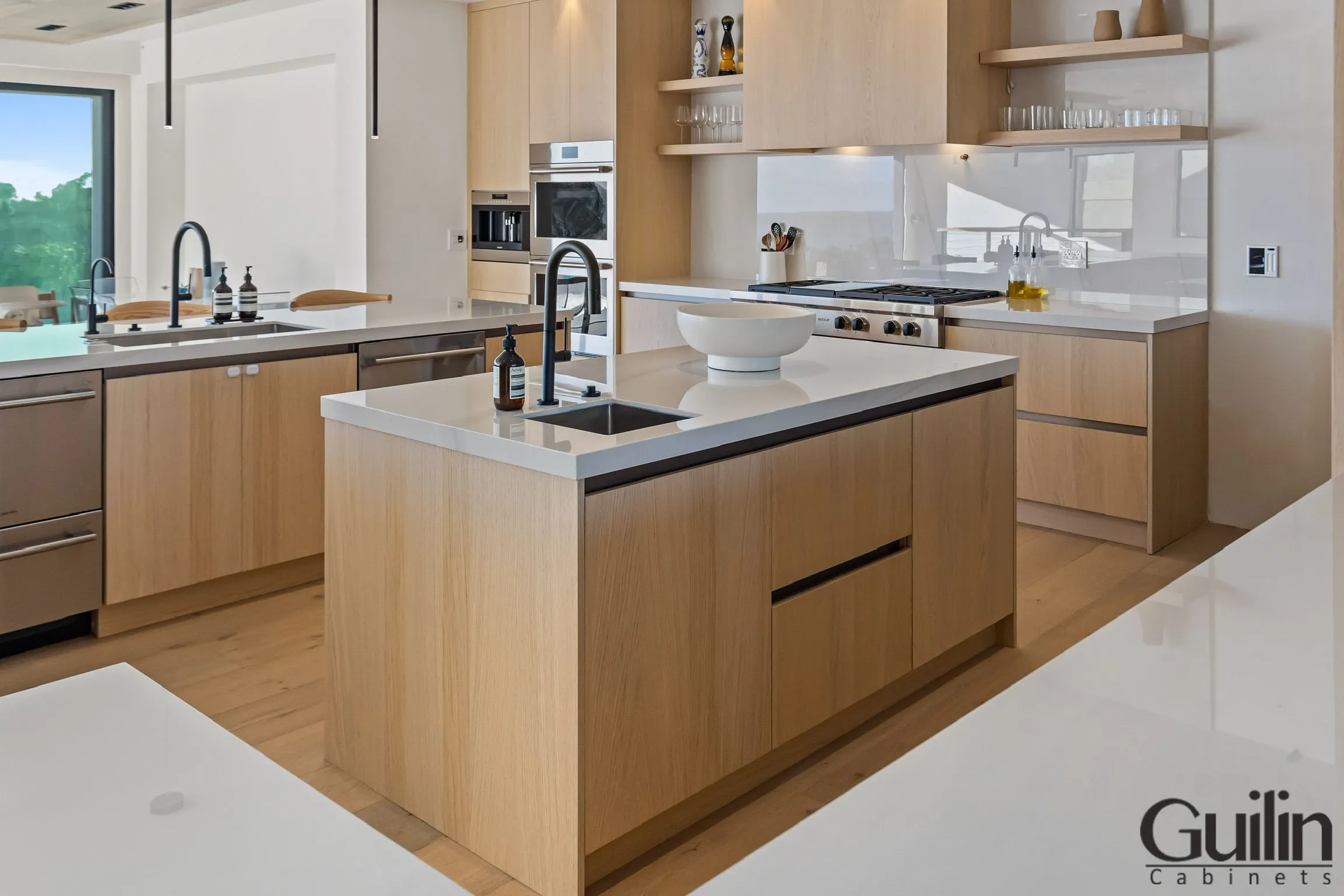 Depth and Capacity
Consider the depth of the sink and its capacity. Deeper sinks can accommodate more dishes and larger items, making cleaning up a breeze. However, a shallower sink might be more comfortable for shorter individuals.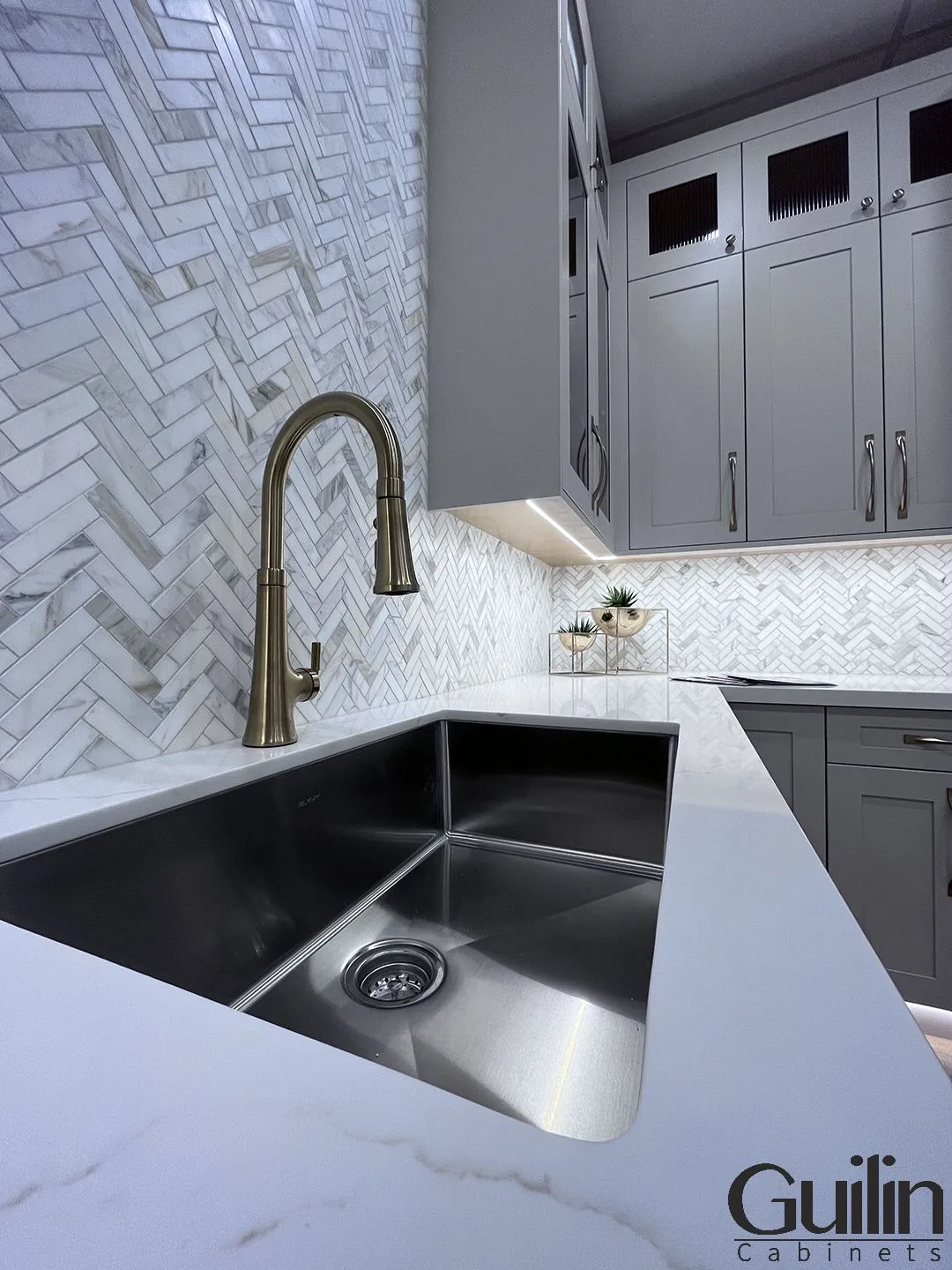 Faucet Compatibility
Ensure that the sink you choose is compatible with the faucet style you desire. Some sinks come with pre-drilled holes for faucets and accessories, so check whether they align with your preferences.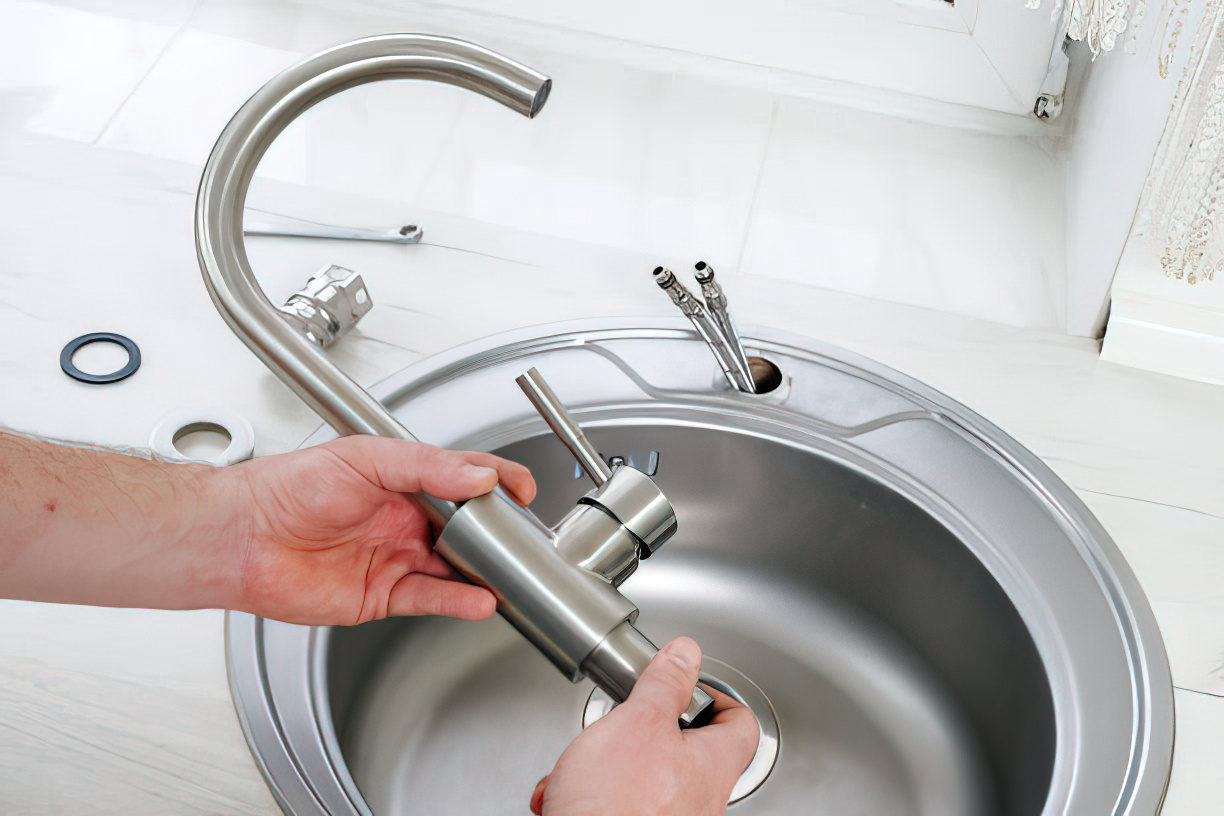 Other Key Features To Look For In a Kitchen Sink
| Feature | Description |
| --- | --- |
| Drainboard | A built-in drainboard provides extra space for drying dishes and can be a valuable addition. |
| Dividing Ledge | In double-bowl sinks, a dividing ledge helps separate tasks and provides more organization. |
| Cutting Board | Some sinks come with integrated cutting boards, making food prep more convenient and efficient. |
| Extra Accessories | Consider sinks with additional accessories like colanders and racks to enhance functionality. |
| Soap Dispenser | An integrated soap dispenser can help declutter the countertop and keep your sink area neat. |
| Integral Backsplash | An integral backsplash prevents water from splashing onto the wall, protecting it from moisture. |
| Corner Sinks | Ideal for small kitchens, corner sinks utilize corner space effectively while maintaining functionality. |