Discover the Best Backsplash Option for Your Kitchen: Full or Standard Backsplash? There are two main options when choosing a backsplash for your kitchen: full backsplash or standard backsplash. This important decision can greatly impact your kitchen's overall look and feel. Let's explore the benefits and drawbacks of each option to help you make an informed decision.
Standard Kitchen Backsplash
A kitchen backsplash is a wall covering that protects the area behind the sink and stove from cooking-related splatters of water, grease, and other materials. It also adds a stylish touch to the overall kitchen design. A typical backsplash starts from the kitchen countertops and extends up the wall about 3 to 18 inches, with 15 inch being the most common height.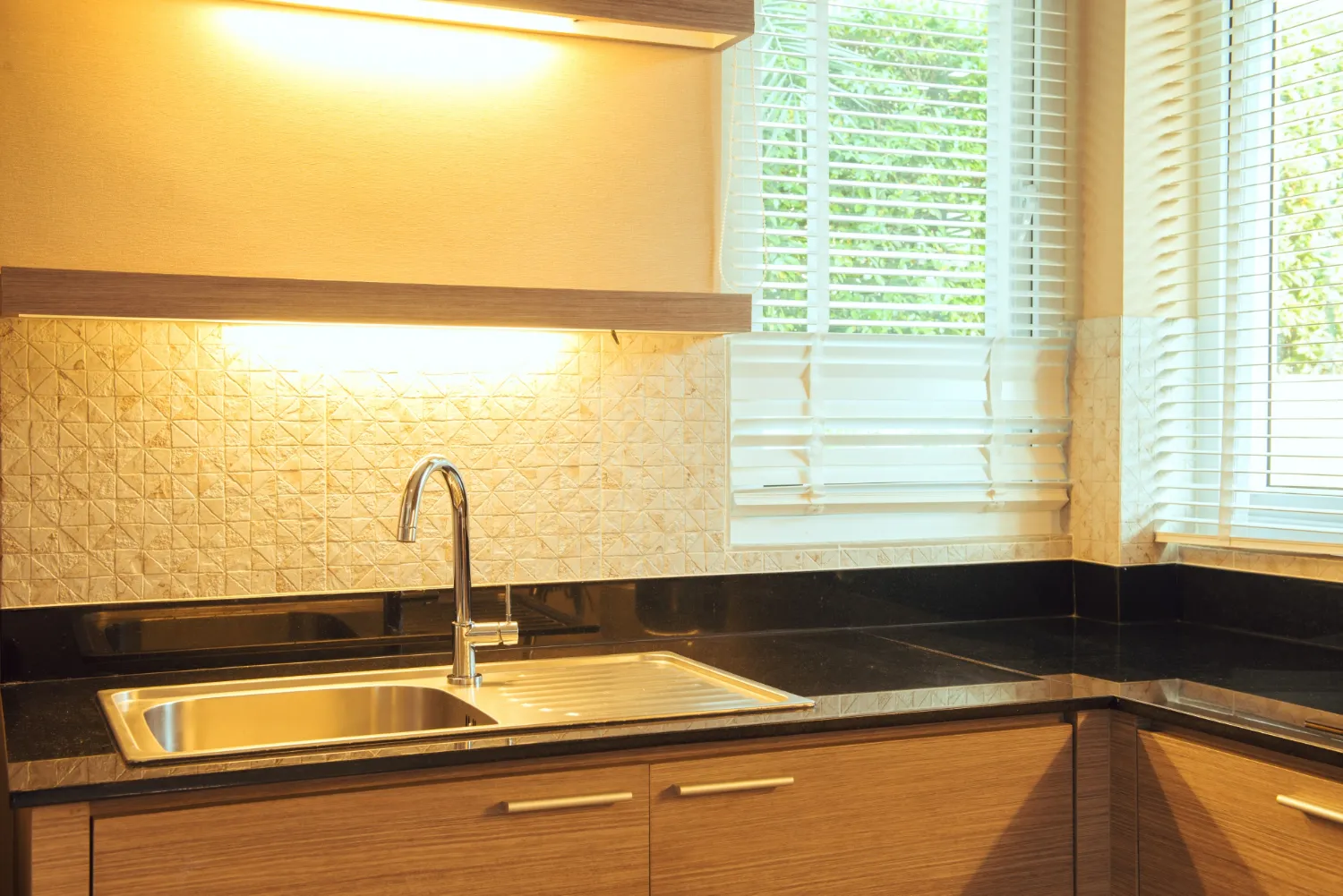 The backsplash is often made of the same materials as the kitchen counters, such as granite, marble, or quartz, or it can be made of mosaic tiles. Using the same material as your kitchen counters, the backsplash's smaller section will create a unified and streamlined style. As a result, you'll have a beautiful kitchen that is protected, stylish, and easy to maintain. Standard kitchen backsplashes offer a wide range of choices.
Some popular options include:
| Material | Description |
| --- | --- |
| Ceramic | Versatile, affordable, and available in various designs. |
| Subway Tile | Classic and timeless, with a clean and streamlined look. |
| Glass | Adds a modern touch, reflects light, and is easy to clean. |
| Stainless Steel | Sleek and hygienic, ideal for contemporary kitchens. |
Full Kitchen Backsplash
A full kitchen backsplash, also known as a floor-to-ceiling backsplash, is a type of backsplash that extends from the countertop all the way up to the upper cabinets or even to the ceiling.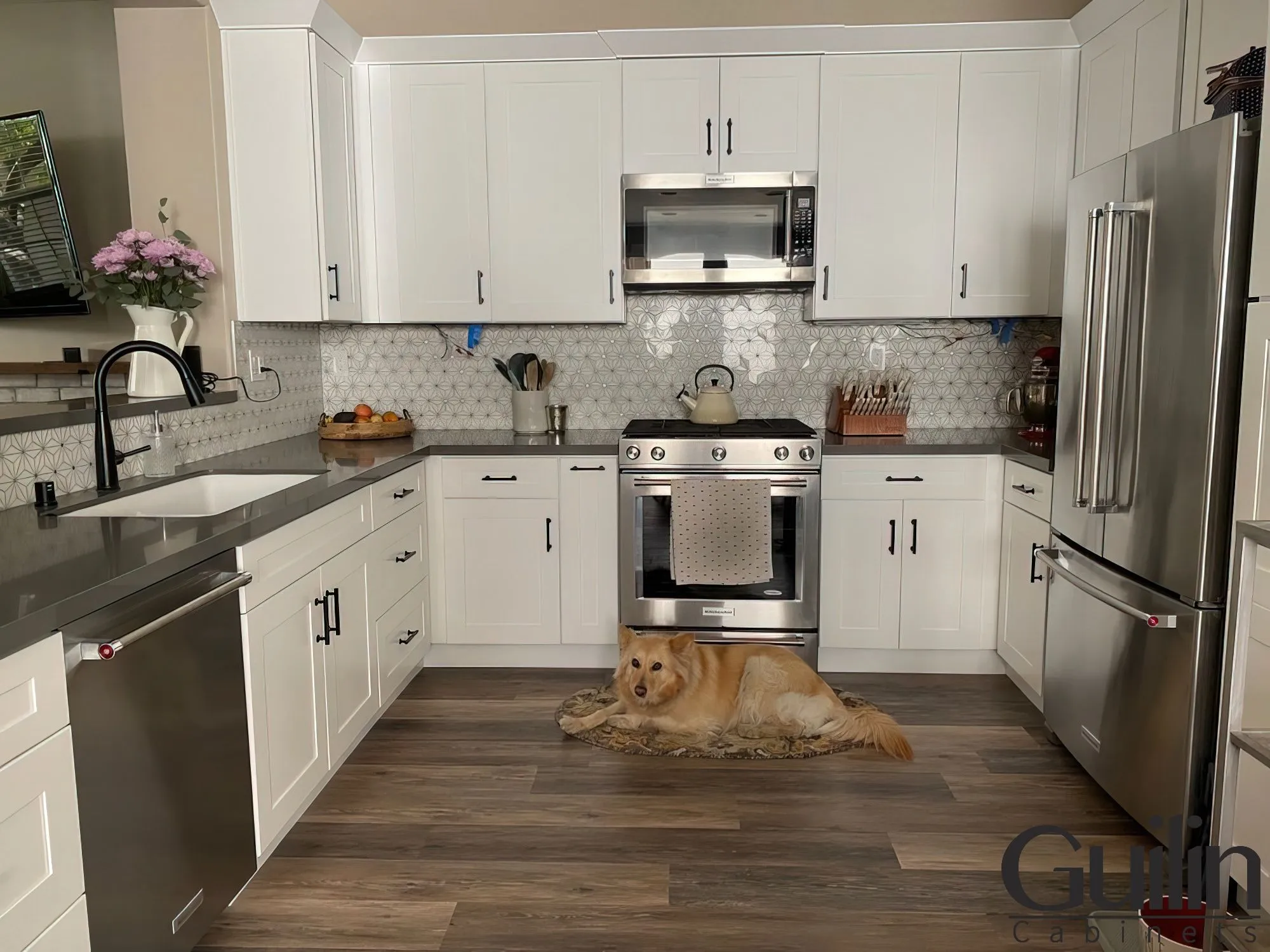 This type of backsplash is perfect if you want to create a bold and dramatic visual impact in your kitchen space. In this article, we'll explore the characteristics and considerations of a full kitchen backsplash. Full kitchen backsplashes offer a wide range of choices. Some popular options include:
| Material | Description |
| --- | --- |
| Natural Stone | Offers a luxurious and organic look with unique variations. |
| Patterned Tile | Adds visual interest and personality with vibrant patterns. |
| Metallic | Creates a sleek and industrial aesthetic in modern kitchens. |
| Mosaic | Allows for intricate designs and a wide range of color options. |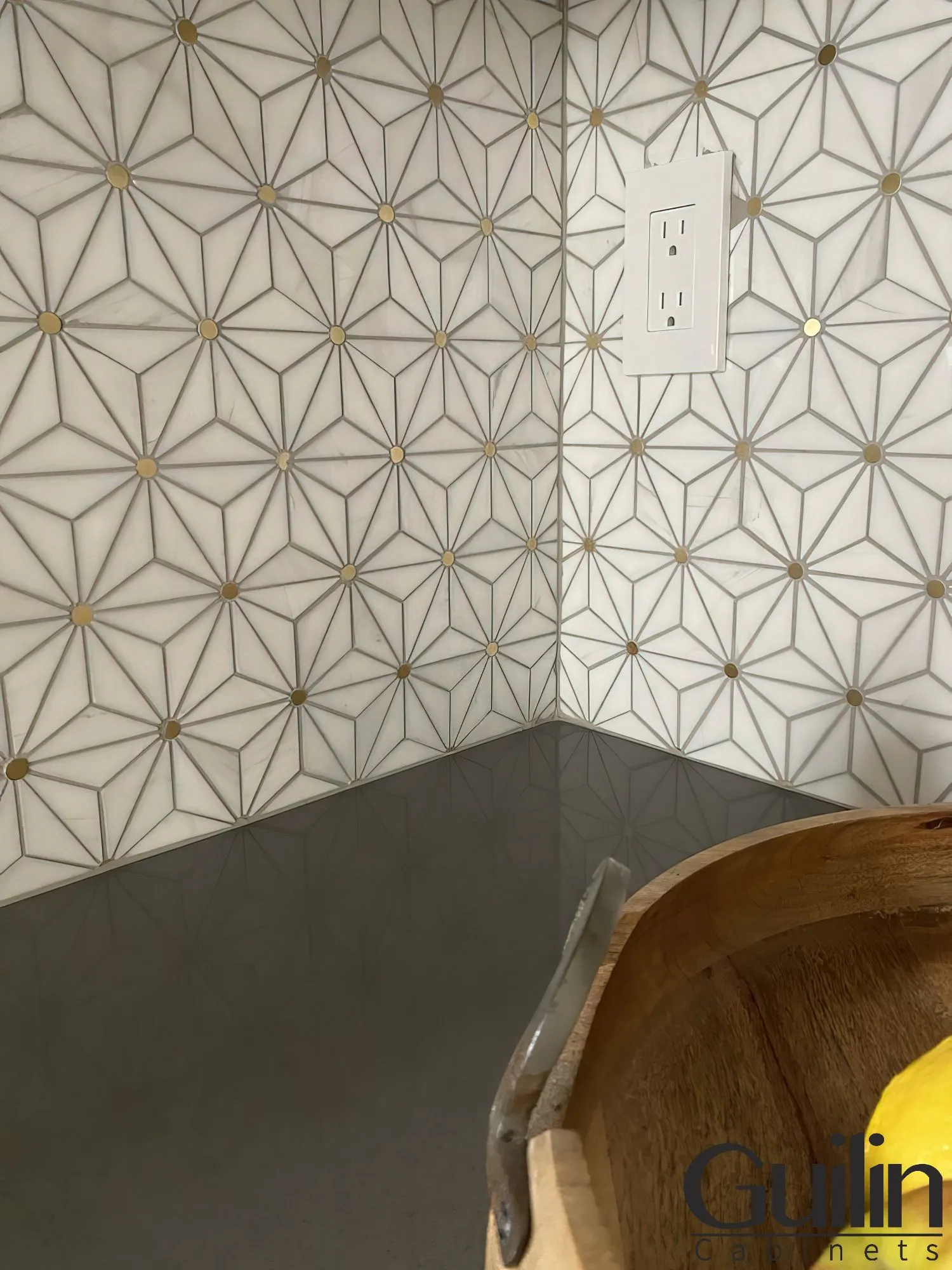 Comparison of Standard vs. Full Kitchen Backsplash
Standard and full kitchen backsplashes side by side to help you make an informed decision:
| Criteria | Standard Kitchen Backsplash | Full Kitchen Backsplash |
| --- | --- | --- |
| Coverage Area | Covers a portion of the wall space | Covers the entire wall area |
| Cost | Generally more affordable | Tends to be more expensive |
| Installation | Less material to install. | More material to install for larger surface area. |
| Design Flexibility | Freedom to mix and match tiles or materials | Creates a seamless and unified appearance |
| Protection | Provides protection against splashes and stains | Offers enhanced protection for the entire wall area |
| Visual Impact | Can be visually appealing with various tile combinations | Creates a bold and impactful statement |
If you have questions about how to reimagine your dream kitchen to complement the other rooms of your home, call Guilin Cabinets at +1-949-299-2370 for a Free Design Consultation to see what your options are for an open layout that will leave you with plenty of room for activities.