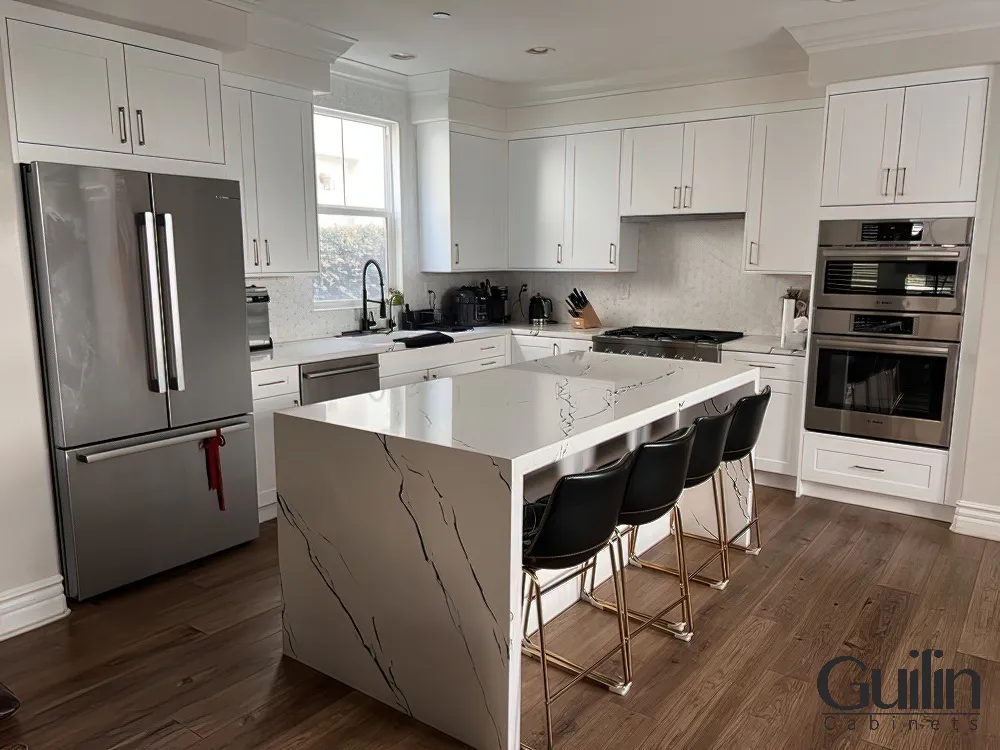 The two most popular choices for countertops are quartz and granite, and the debate on which is better continues to divide homeowners and builders alike. But don't fear! In this post, we will break down the pros and cons of each material and help you make an informed decision on what will be the perfect addition to your kitchen.
| | Quartz Countertops | Granite Countertops |
| --- | --- | --- |
| Appearance | Consistent patterns and colors with a wide range of options | Natural variation in patterns and colors |
| Durability | Highly durable and resistant to scratches and stains requires no sealing but can be damaged by extreme heat | Very durable but recommended to re-seal annually to protect against stains |
| Maintenance | Low maintenance; non-porous surface resists staining | Regular sealing is required to prevent staining and bacteria growth |
| Heat Resistance | Resistant to moderate heat but high heat can cause discoloration, especially with cheap quartz | Can withstand intense heat |
| Cost | Moderate; prices vary based on quality and style | Wide price range depending on the rarity and quality of the stone |
| Eco-Friendliness | Some quartz countertops contain recycled materials | Natural stone with minimal environmental impact |
| Installation | Easier to install due to uniformity and versatility | More challenging due to the weight and irregular shapes |
| Variety of Colors | An extensive range of colors and patterns are available | Limited color options based on natural stone formations |
| Resistance to Stains | Highly resistant to stains and easy to clean | Requires regular sealing to prevent stains |
| Resale Value | Quartz countertops can increase the resale value of a home | Granite countertops are also highly sought after |
Appearance
Quartz Countertops
Quartz is a popular choice for both kitchens and bathrooms. This type of countertop is a manufacured stone that combines a natural stone such as quarts with resin and a variety of pigmentation. This type of countertop combines the beauty of natural stone with the durability of human engineering. To ensure that you can discover the ideal complement for your area, quartz countertops come in a wide range of colors, patterns, and finishes. Quartz countertops have a greater variety of colors and patterns than granite countertops, ranging from soft and neutral to strong and striking.
=> Read more: Quartz Countertops Made of Anyways? Pros, and Cons of Quartz?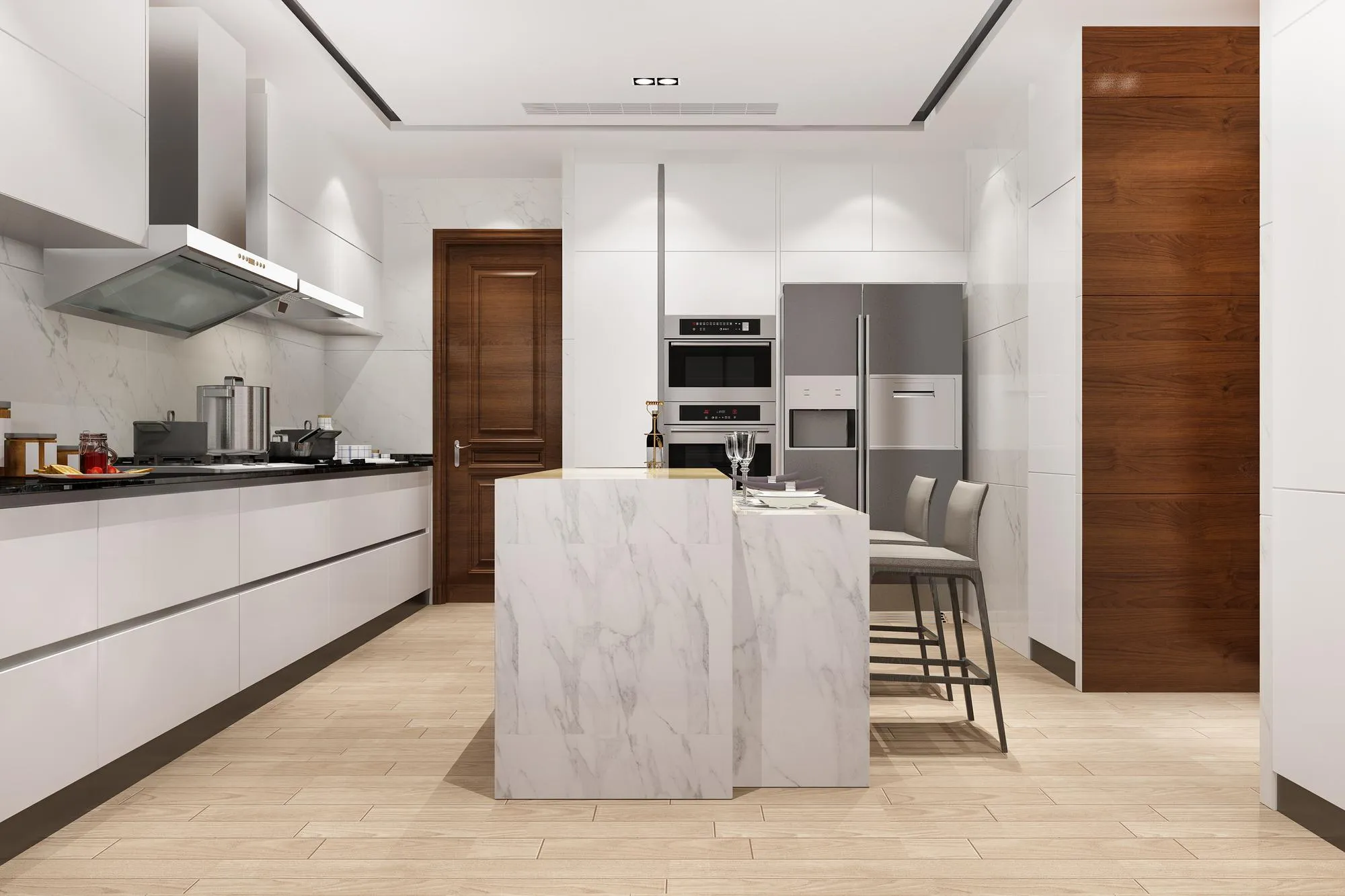 Granite Countertops
Granite countertops, on the other hand, are made entirely of natural stone and showcase the splendor of unadulterated nature. Granite is distinctive since each slab has its own exquisite patterns and colors, making it truly one-of-a-kind.
=> Read more: The Benefit of Granite for Your Countertops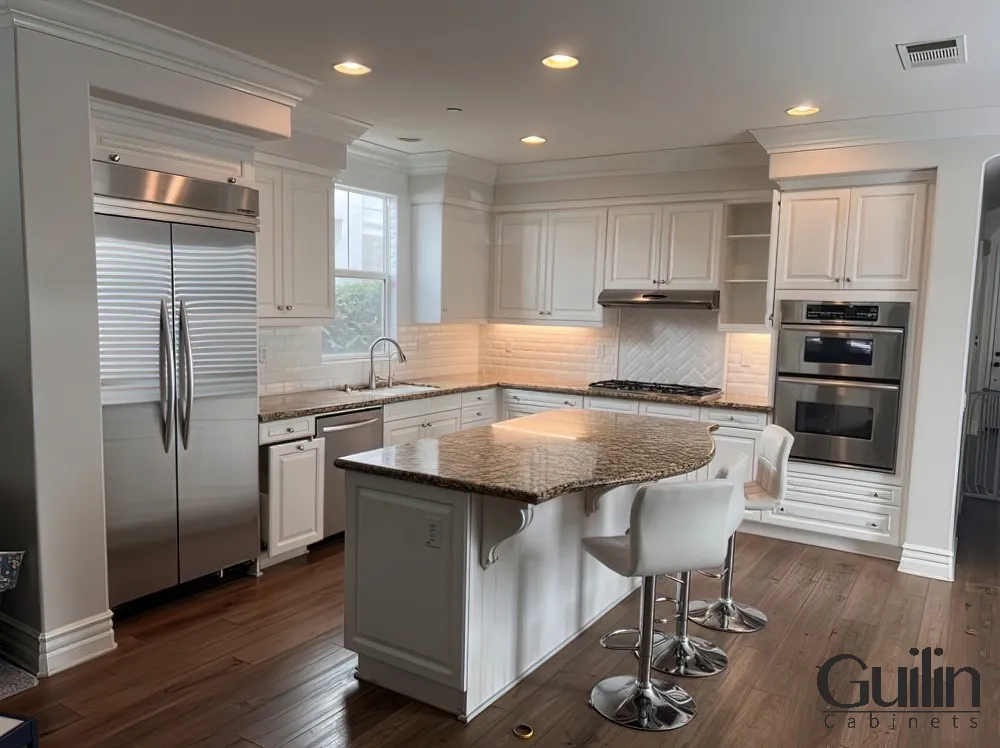 Granite offers a vast selection of aesthetic options that are difficult to match, from delicate speckles to striking veins. Granite can be the best option for you if you're looking for a unique countertop that stands out as a centerpiece of your kitchen. The shades of granite, however, are limited to those that are present naturally in the stone and what is available at the time.
=> Related Article: Marble or Granite Countertops: Which is Better?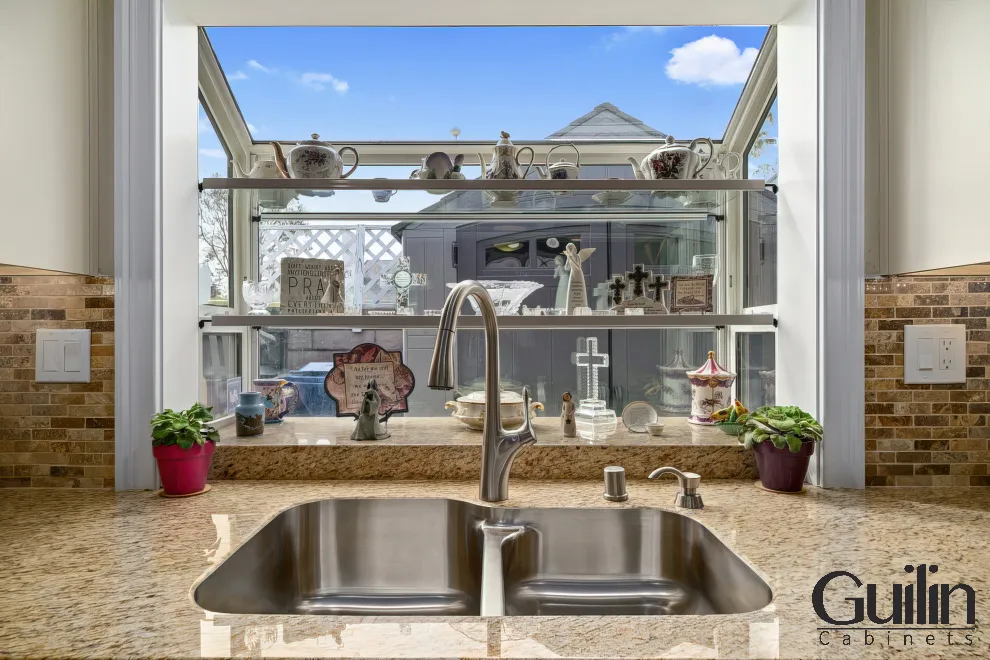 Durability and Maintenance
Quartz Countertops
Quartz countertops are significantly less prone to chip, break, or scratch than granite worktops. They are also non-porous, which means they require no sealing. Quartz is thus a more convenient solution for busy families. Even though quartz is resistant to heat, it's advisable to use trivets or hot pads to avoid any potential damage as very hot items left on quartz for lengths of time can cause discoloration.
=> Related Article: Quartz Countertop: Clean, Maintain, Remove Stains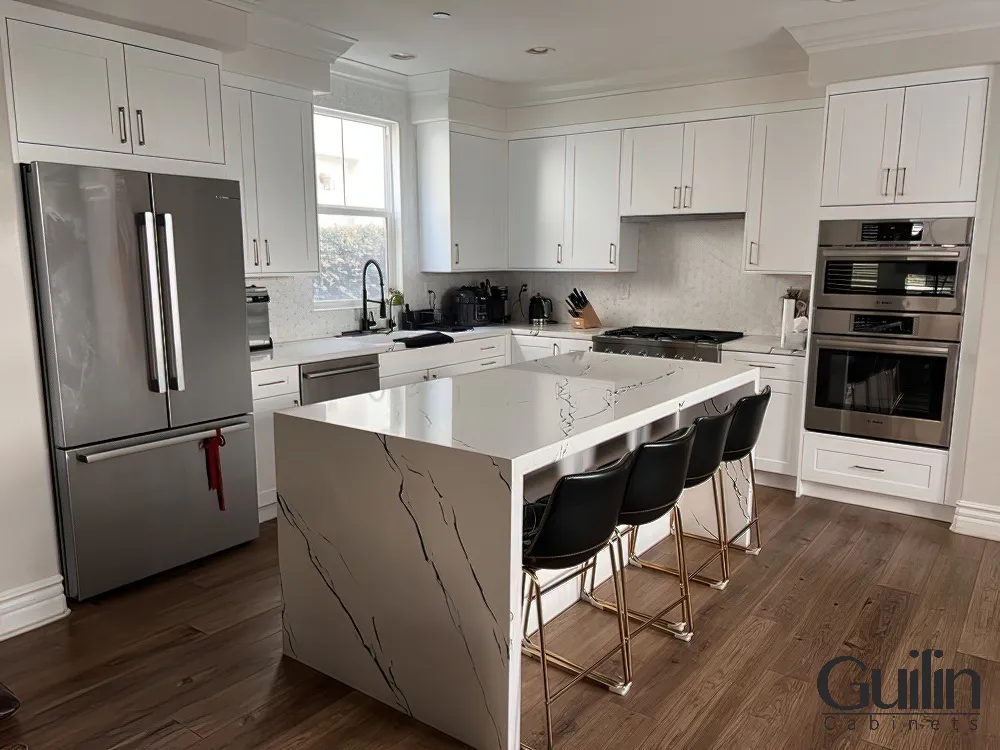 Granite Countertops
Granite countertops are very durable, but they do require regular sealing every one to three years to protect the stone from spills and stains. You will need to consider this factor when budgeting. As a natural stone, one benefit of granite countertops is that they have an incredible durability to heat. This is especially useful for folks who enjoy cooking.
=> Read more: How to Maintain, and Remove Stains Granite Countertops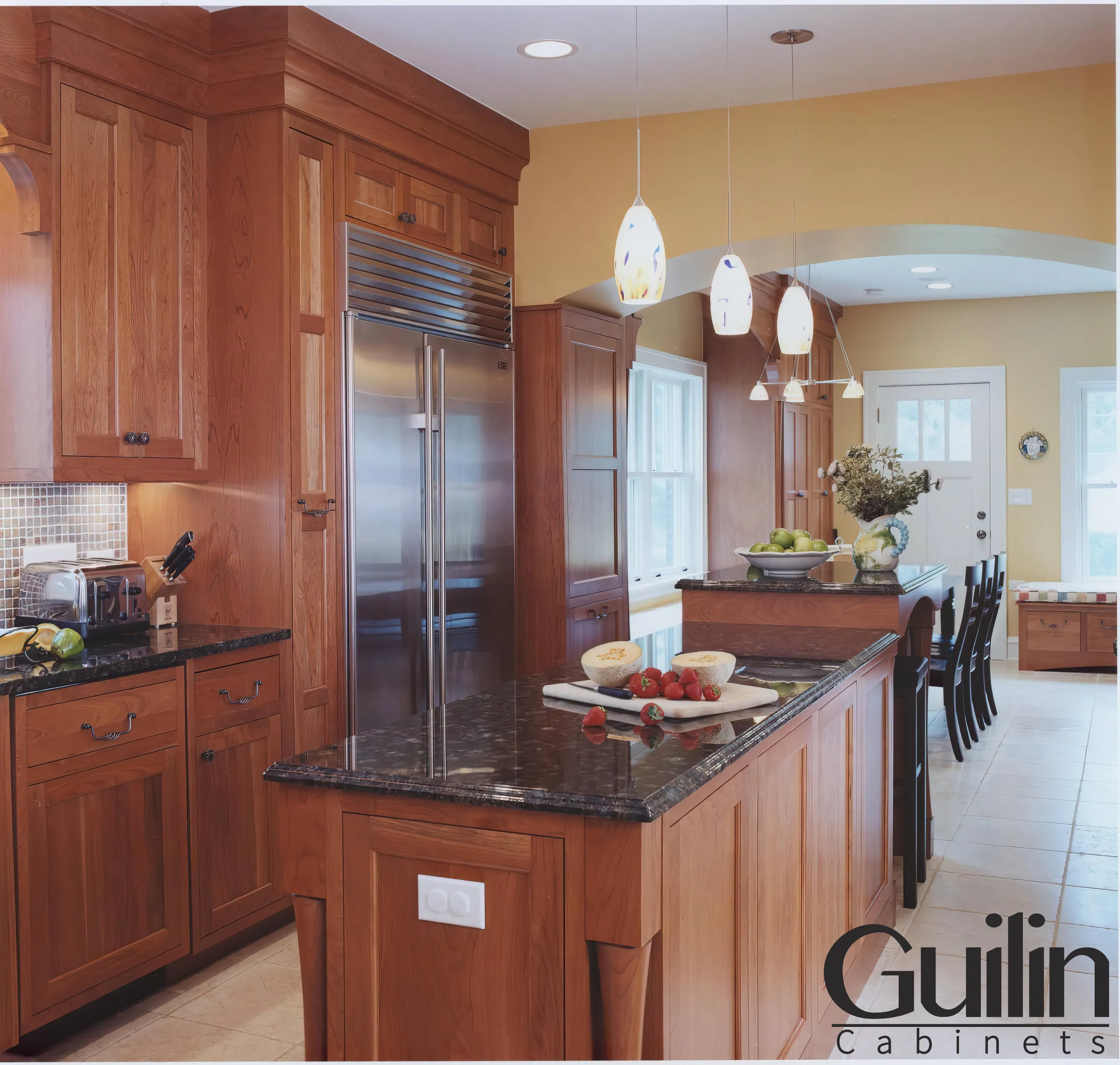 Price Range
Quartz Countertops
The price of quartz countertops is relatively comparable to their granite counterparts. Depending on various factors such as brand, quality, color, and design, these types of countertops have a wide price range. Speak with a professional kitchen designer to get exact price quotes.
=> Read more: The Average Price of Different Countertops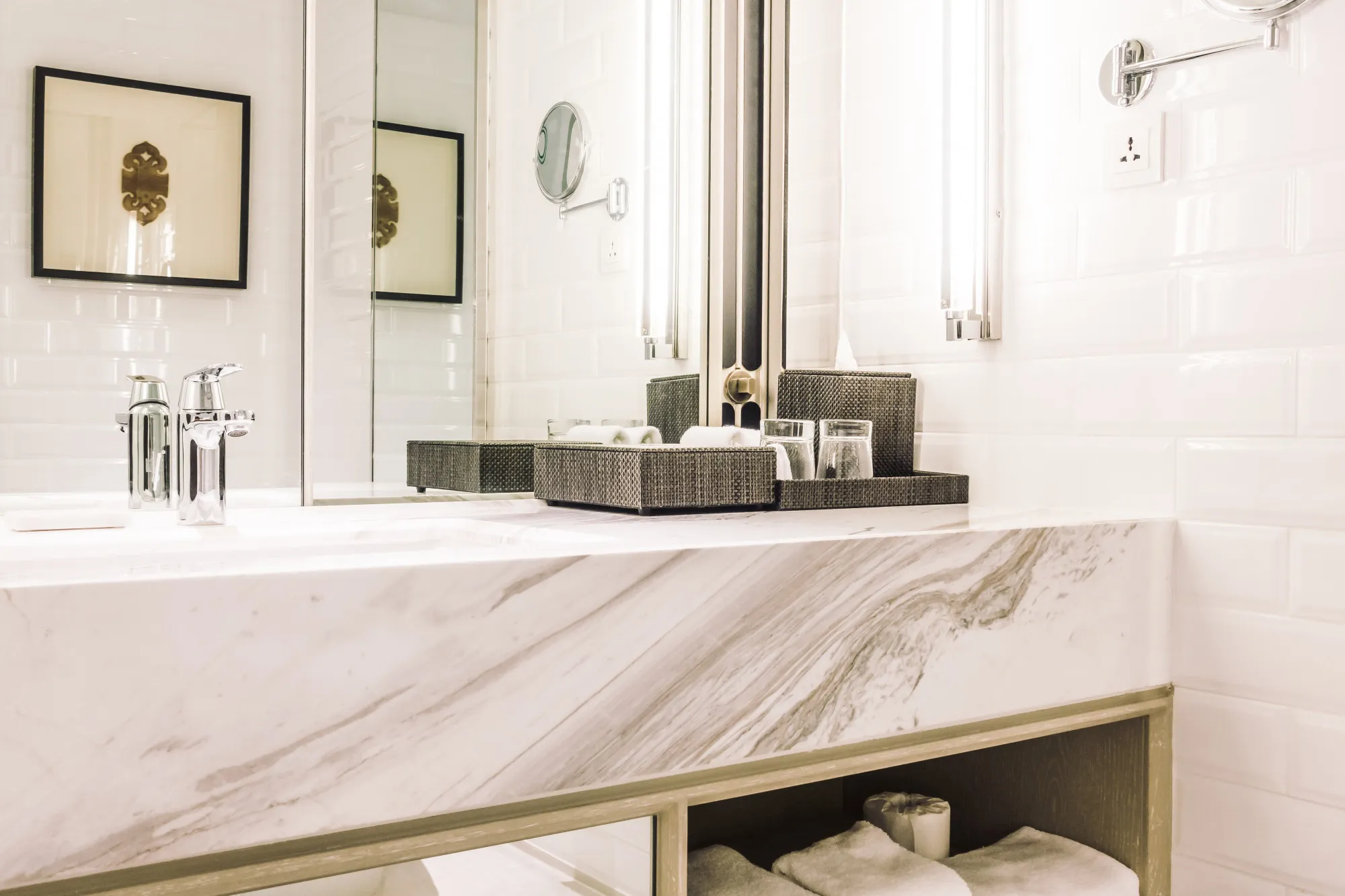 While the initial investment in purchasing high quality quartz countertops may be higher, they offer long-term value due to their durability and low maintenance requirements. Not only is quartz highly resistant to scratches and damage, but it also requires no sealing or special cleaning products.
Granite Countertops
Granite countertops are similarly priced to quartz countertops, but also will vary depending on the rarity, color patterns, thickness, and origin of the stone. Granite countertops can provide an elegant and natural-looking option at a wide price range. Speak with a professional to see if the unique eye-catching stone meets your personal style and budget.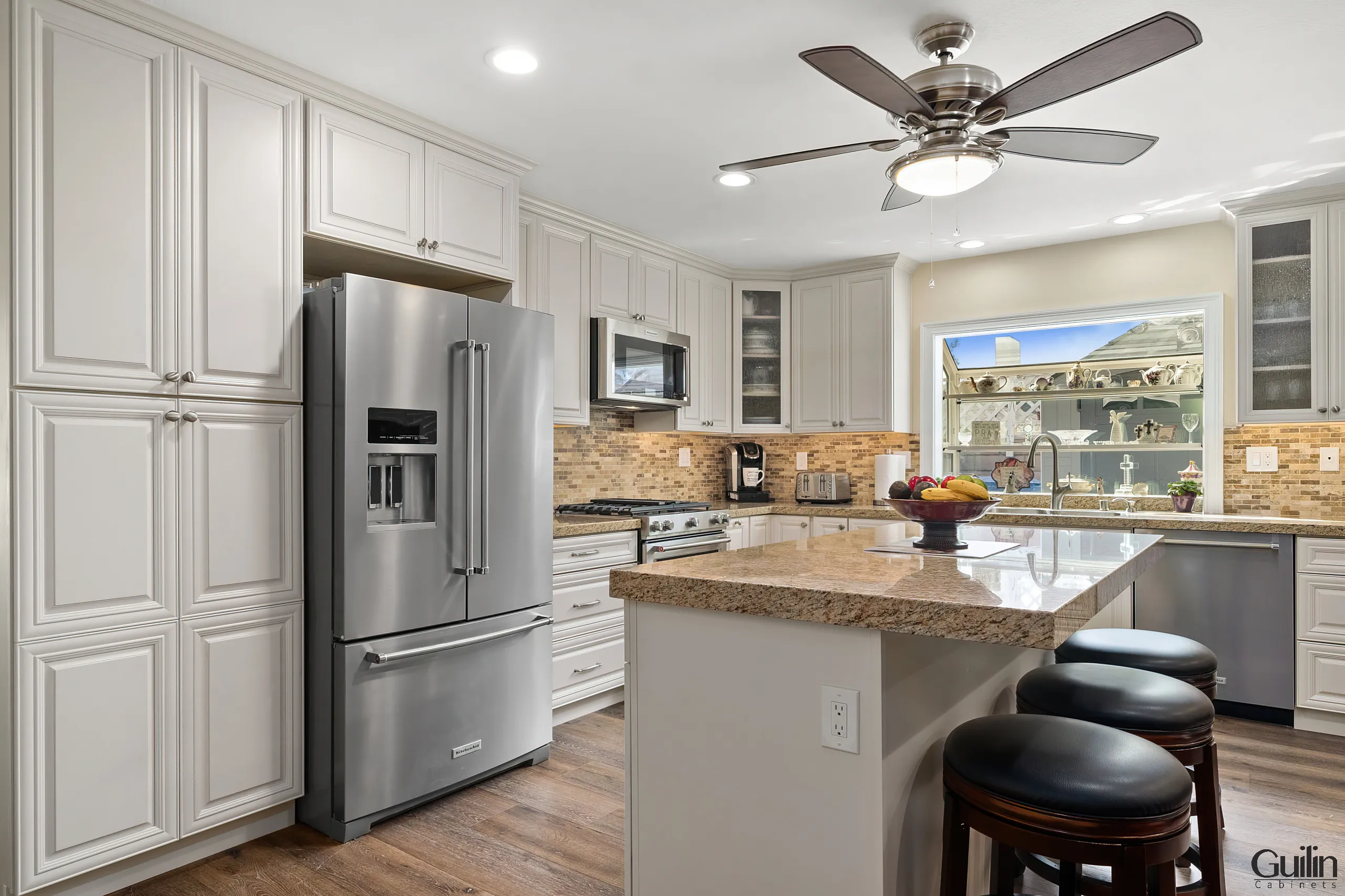 Environmental Impact
Quartz Countertops
Quartz countertops are an eco-friendly option because they are made from a combination of natural quartz and resins. These countertops utilize recycled materials and reduce the demand for new quarried stones.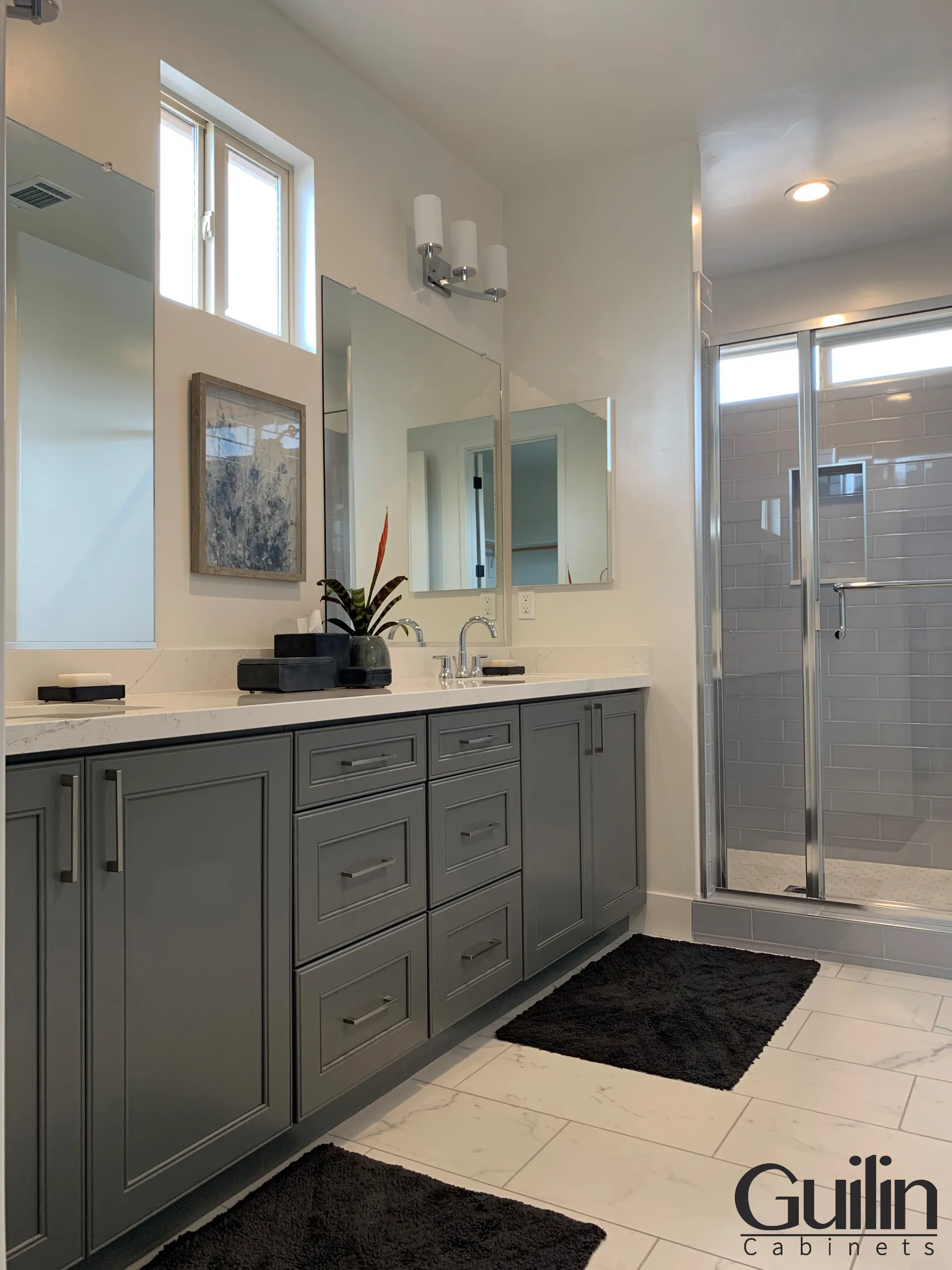 Granite Countertops
While granite is a natural stone, its extraction and transportation processes can have a higher environmental impact compared to quartz. However, it's worth noting that some granite countertops can be sourced locally, reducing the carbon footprint associated with transportation.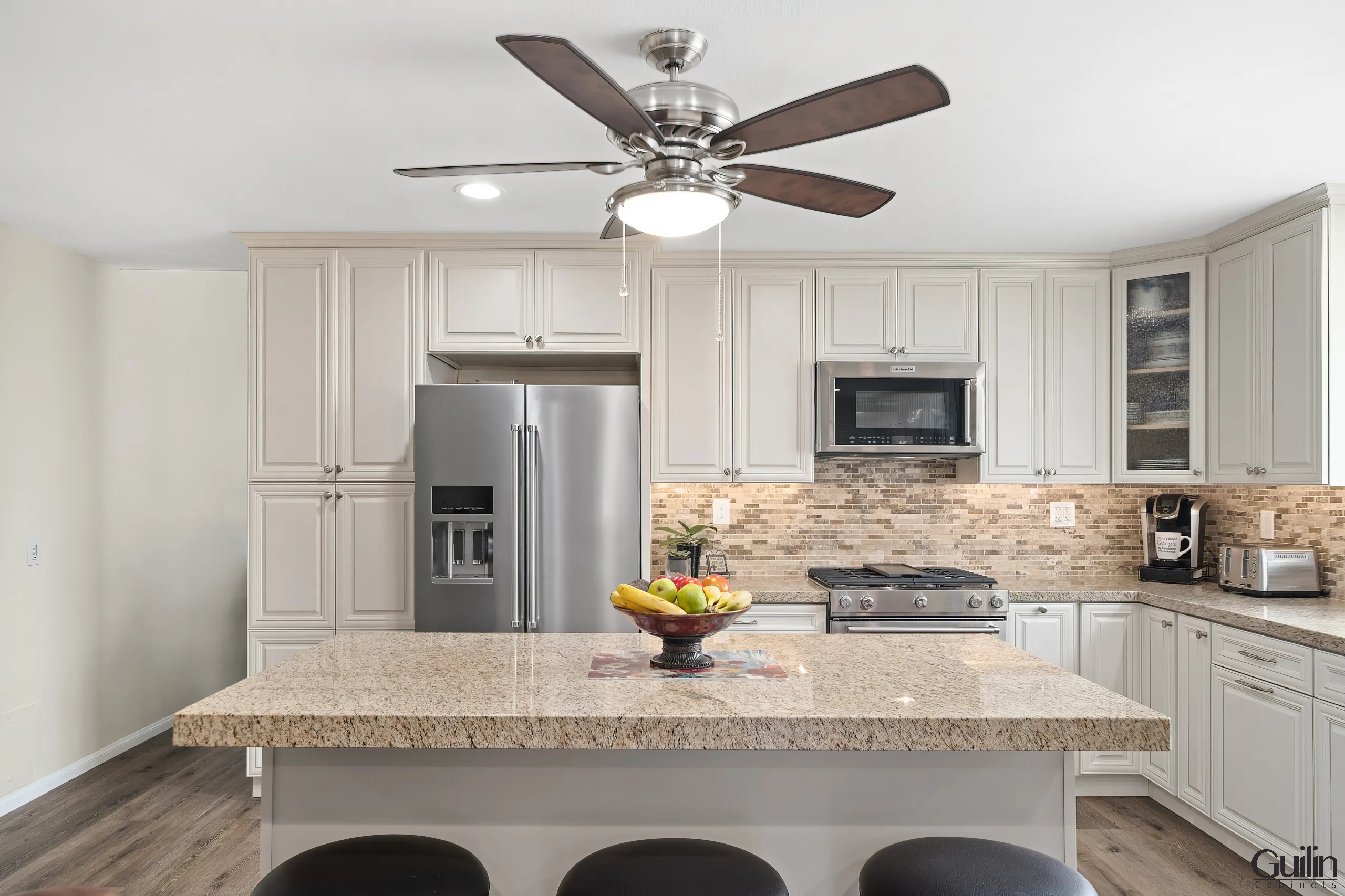 FAQs About Quartz vs Granite Countertops
Are quartz countertops better than granite countertops?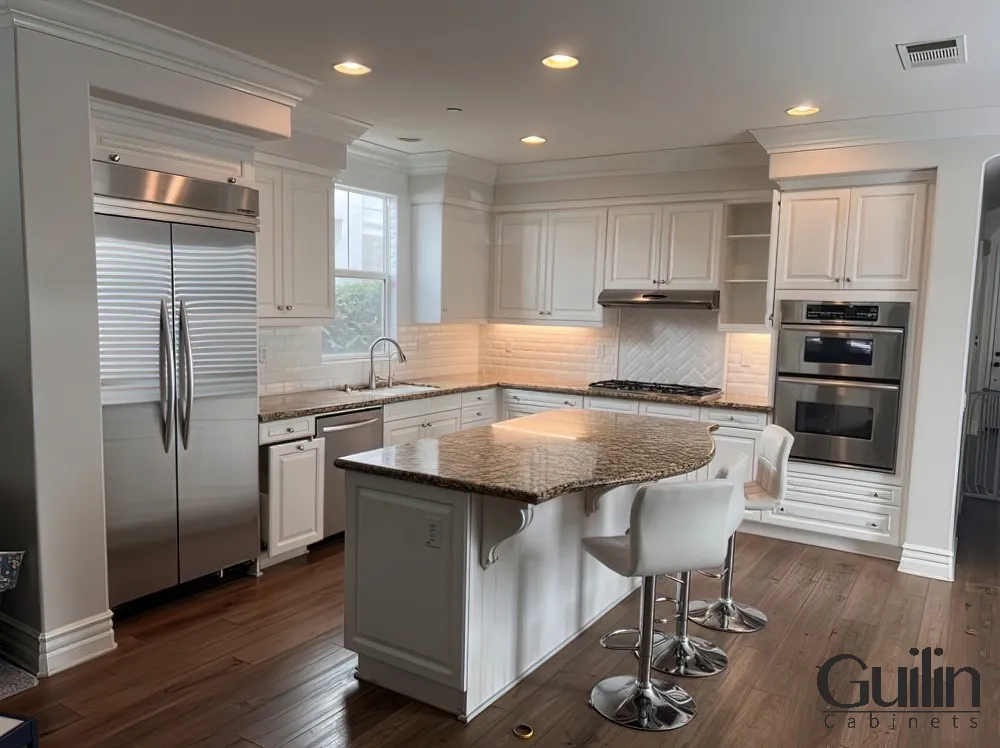 Both quartz and granite countertops have their own advantages. Quartz countertops offer a wider range of color options, are non-porous, and require less maintenance. On the other hand, granite countertops provide a natural look, are incredibly heat resistant, and give your kitchen or bathroom an one-of a kind look.
Do quartz countertops chip easily?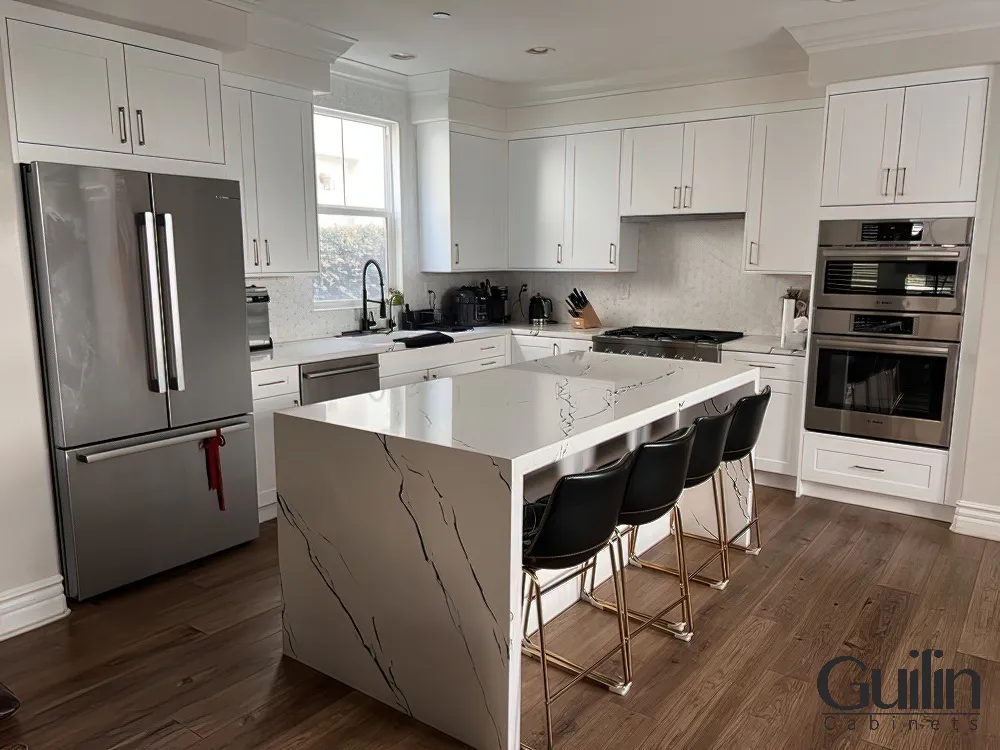 Quartz countertops are extremely chip-resistant compared to granite countertops. However, it's still advisable to avoid dropping heavy objects or applying excessive force to prevent any potential damage.
Can granite countertops stain easily?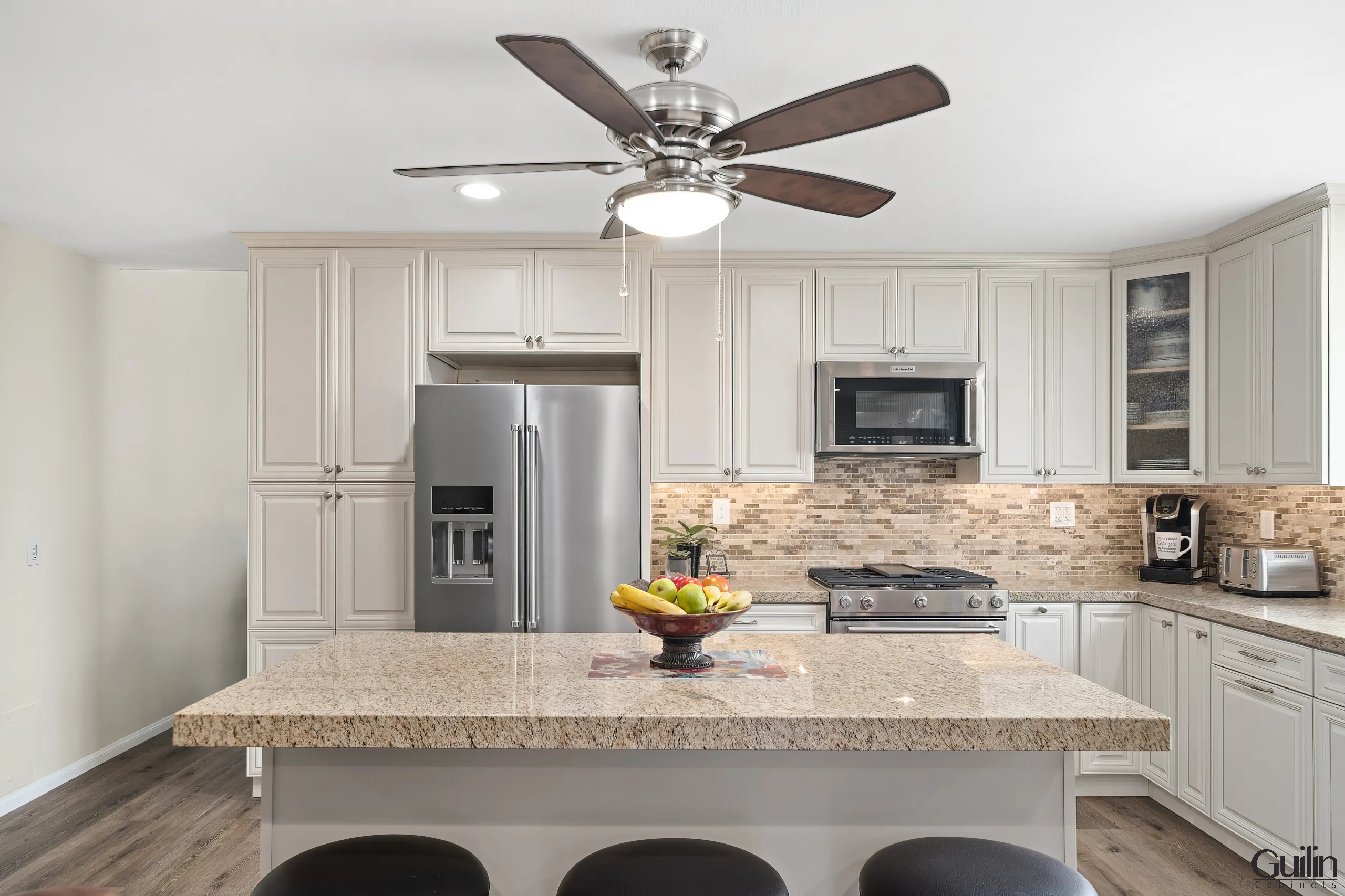 Granite countertops are porous and can absorb liquids if not properly sealed. Regular sealing helps protect the stone from stains and spills, making it less likely to stain. Promptly cleaning up any spills can also prevent staining.
Can I place hot pots and pans directly on quartz or granite countertops?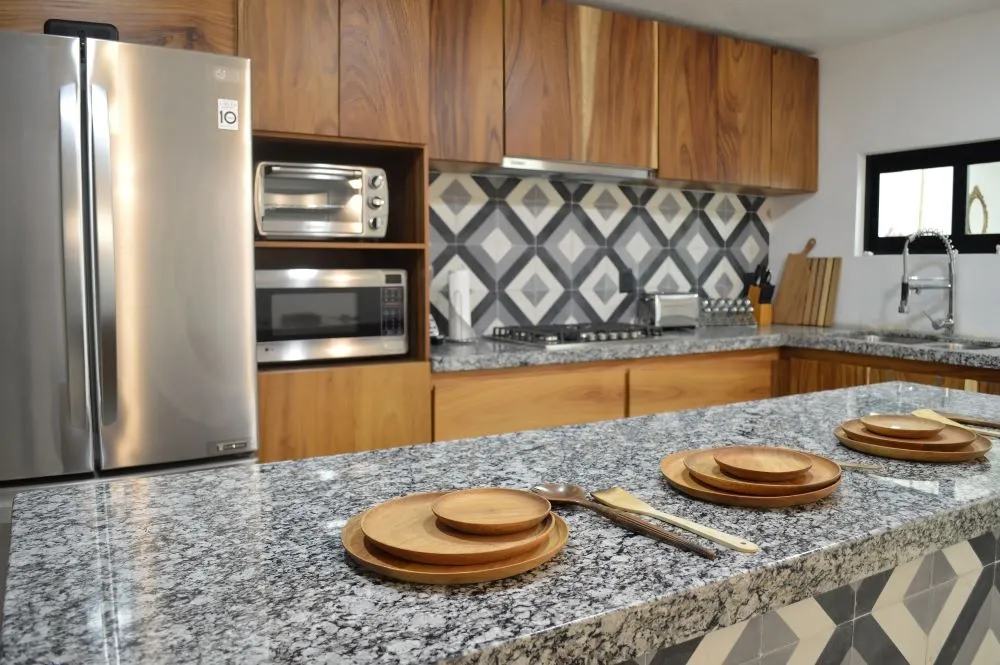 While quartz countertops are heat resistant, it's recommended to use trivets or hot pads to avoid any potential damage. Granite countertops are also heat resistant but using protective pads is still advised to maintain the stone's longevity.