Need more extra kitchen counter space? If you've been working in a small kitchen for some time, you know that countertop space can be a precious commodity. Making the most out of limited space can be challenging, but it's essential for keeping everything as organized, efficient, and accessible as possible. Luckily, with a little bit of creativity and ingenuity, you can optimize your workspace and transform your tiny kitchen into a culinary haven.
Optimal Wall Space
With the help of a few shelves and racks, you can easily add additional storage to your kitchen walls, freeing up valuable countertop space. Installing shelves and racks on your kitchen walls is a straightforward DIY project that can be completed in a few hours. You can use these shelves to store everyday items such as plates, glasses, and utensils, giving you easy access to them whenever you need them. In Addition, You can choose from a wide range of designs and colors of shelves and racks to match your existing kitchen decor, making it feel more personalized and inviting.
Common Types of Hanging Your Kitchen Items :
S Hooks
Magnetic strips
Ceiling-mounted racks
Wall-mounted racks
Freestanding racks
…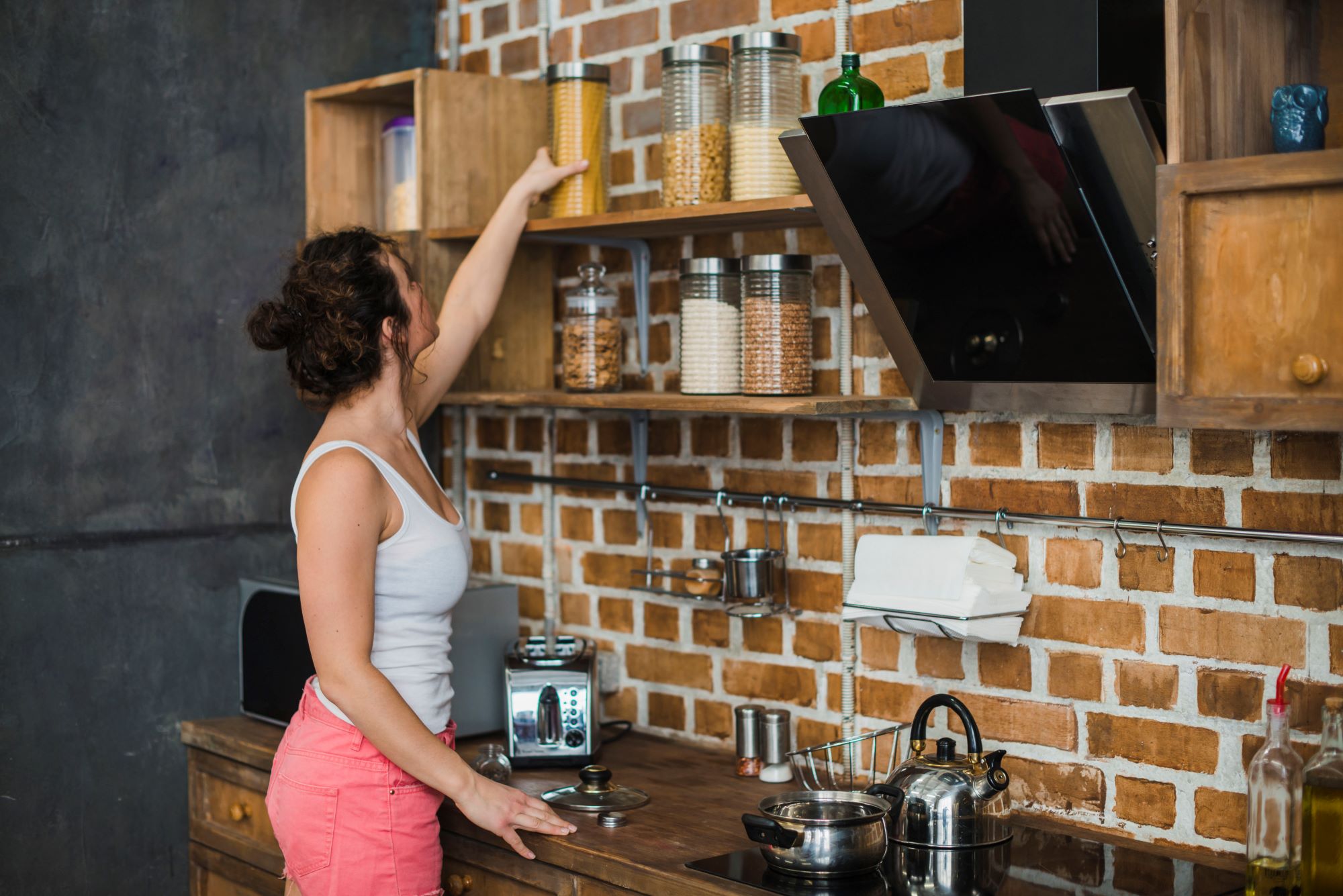 Adding a Kitchen Island
If you're worried about limited countertops space, don't worry! Adding a kitchen island be a good option for you! The Kitchen island only does it provide a handy surface for meal prep, but it can also double as extra storage for pots, pans, and other essentials. In addition, The Kitchen Island has portable options available that you can easily move around your kitchen as needed. These can be great for hosting gatherings or simply freeing up some floor space.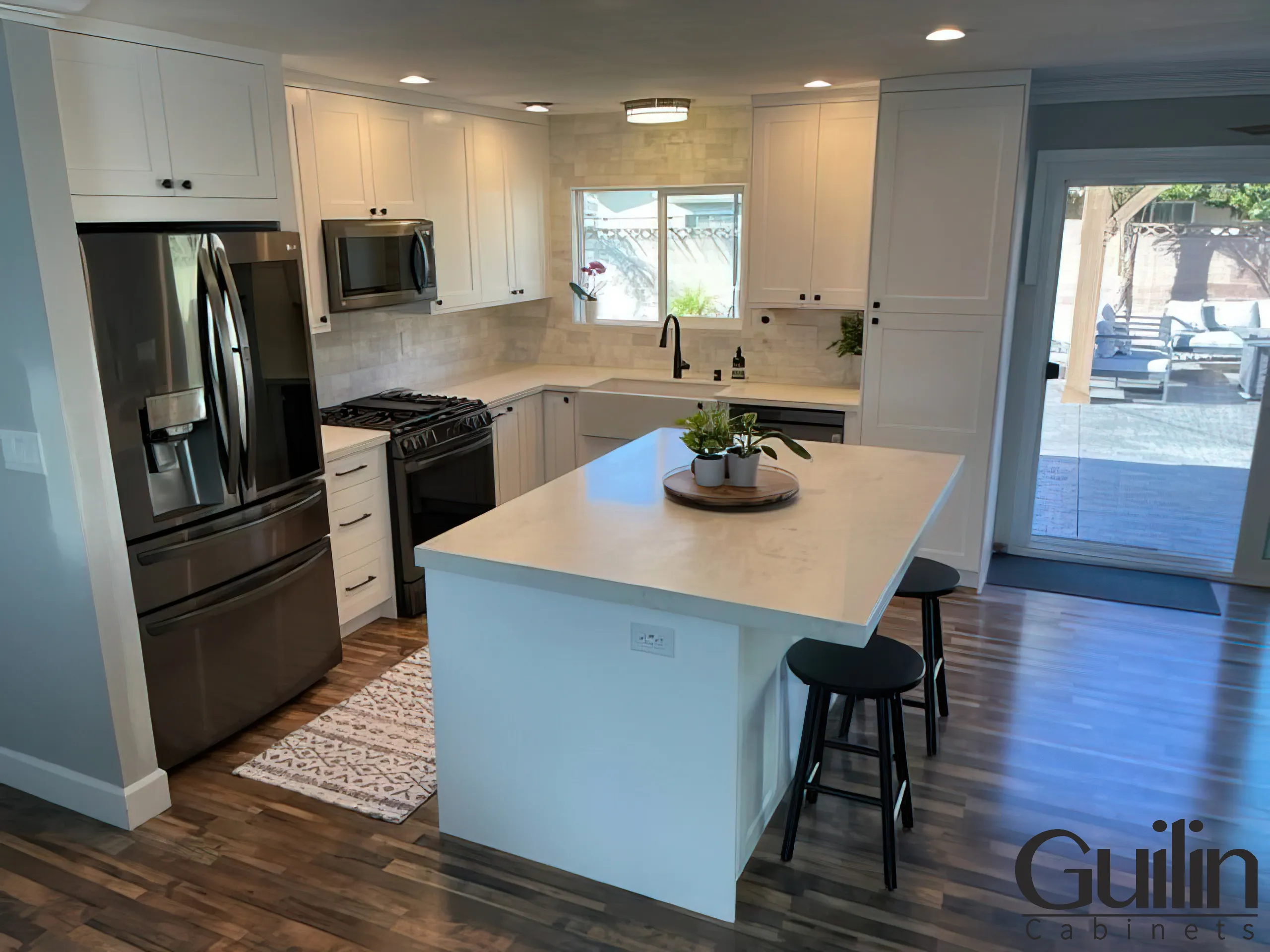 Hang Pots and Pans
Another easy way to free up some of that valuable countertops space is to hang your pots and pans from a ceiling or wall-mounted rack. Not only does this method save counter space, but it also adds a decorative element to your kitchen. Plus, with your cookware easily accessible, you can save a significant amount of time when cooking.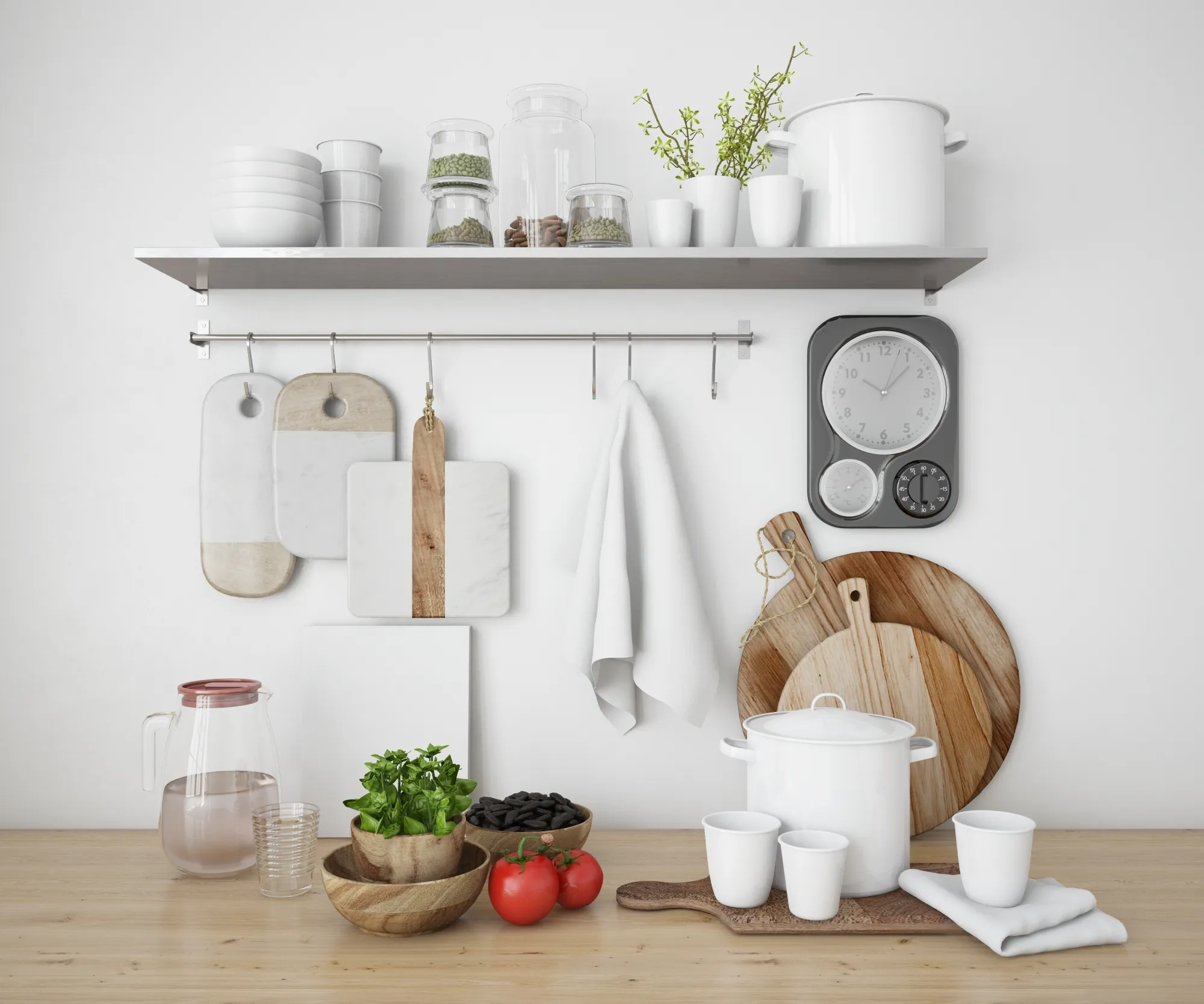 Optimal the Storage Cabinets Space
Don't miss out on valuable storage opportunities- try installing pull-out shelves or organizers in your cabinets to maximize the vertical space. This simple trick can help you store more items while keeping everything easily accessible. By doing so, you can free up much-needed countertop space and create a more organized and functional kitchen that makes meal prep a breeze. So, maximize your cabinet storage and say hello to more counter space in your small kitchen!
=> Related Article: How To Organize Kitchen Pantry Cabinets
5 easy ways to optimize your storage cabinets space:
Use sliding trays
Adding deep drawers
Use divided drawers
Use bottle racks to store water bottles, spice jars, and other types of bottles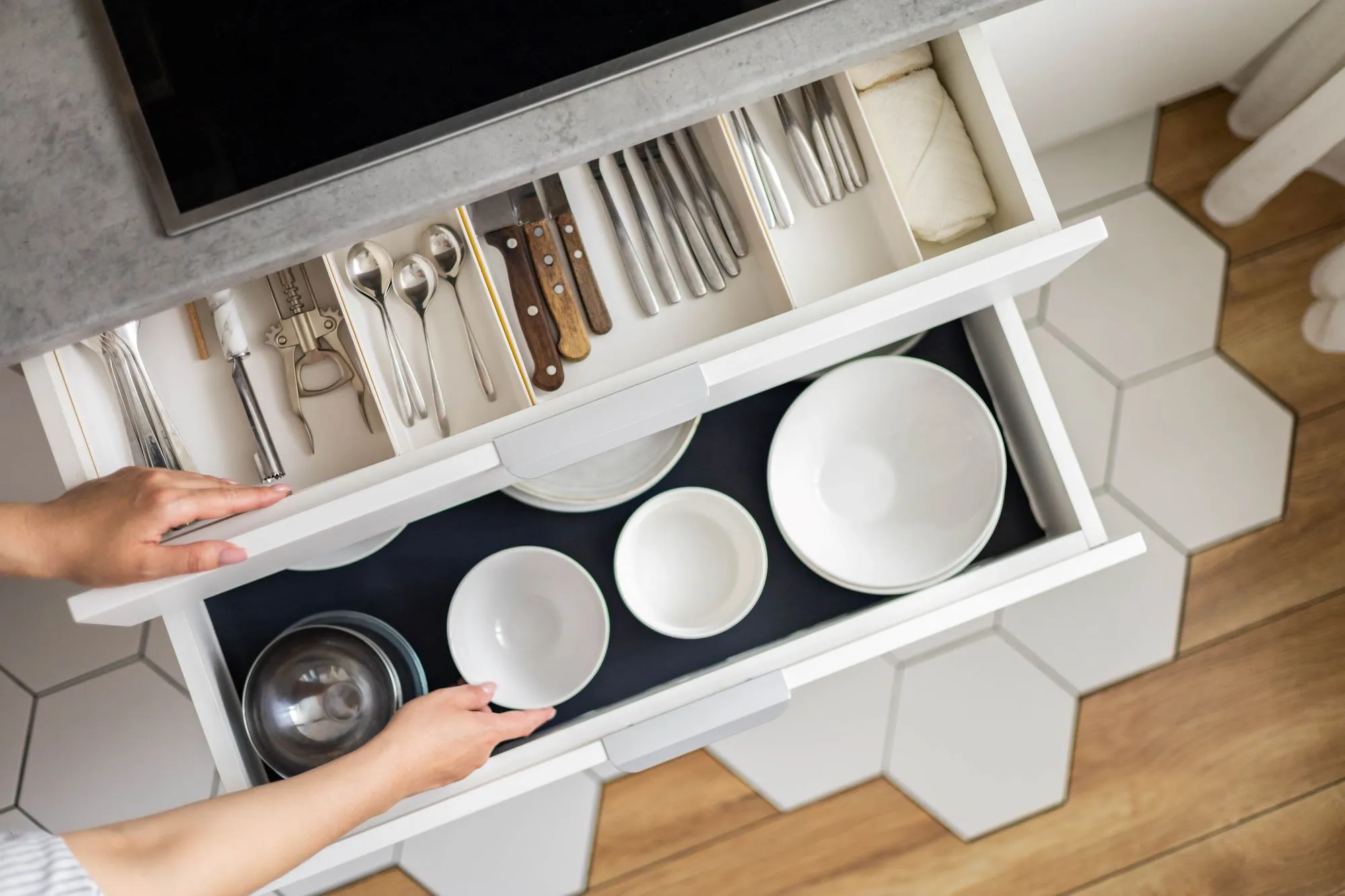 Consider the Drying Rack
It's time to think outside the box and make some changes. By switching to a sink-set or elevated drying rack, you can free up valuable surface area that can be used for food preparation or other important tasks. But that's not all. Allowing your dishes to air dry instead of immediately stashing them away in cabinets can also improve the overall cleanliness and freshness of your kitchen. Simply place your plates and cups on a rack above your sink and let them fully dry before putting them away.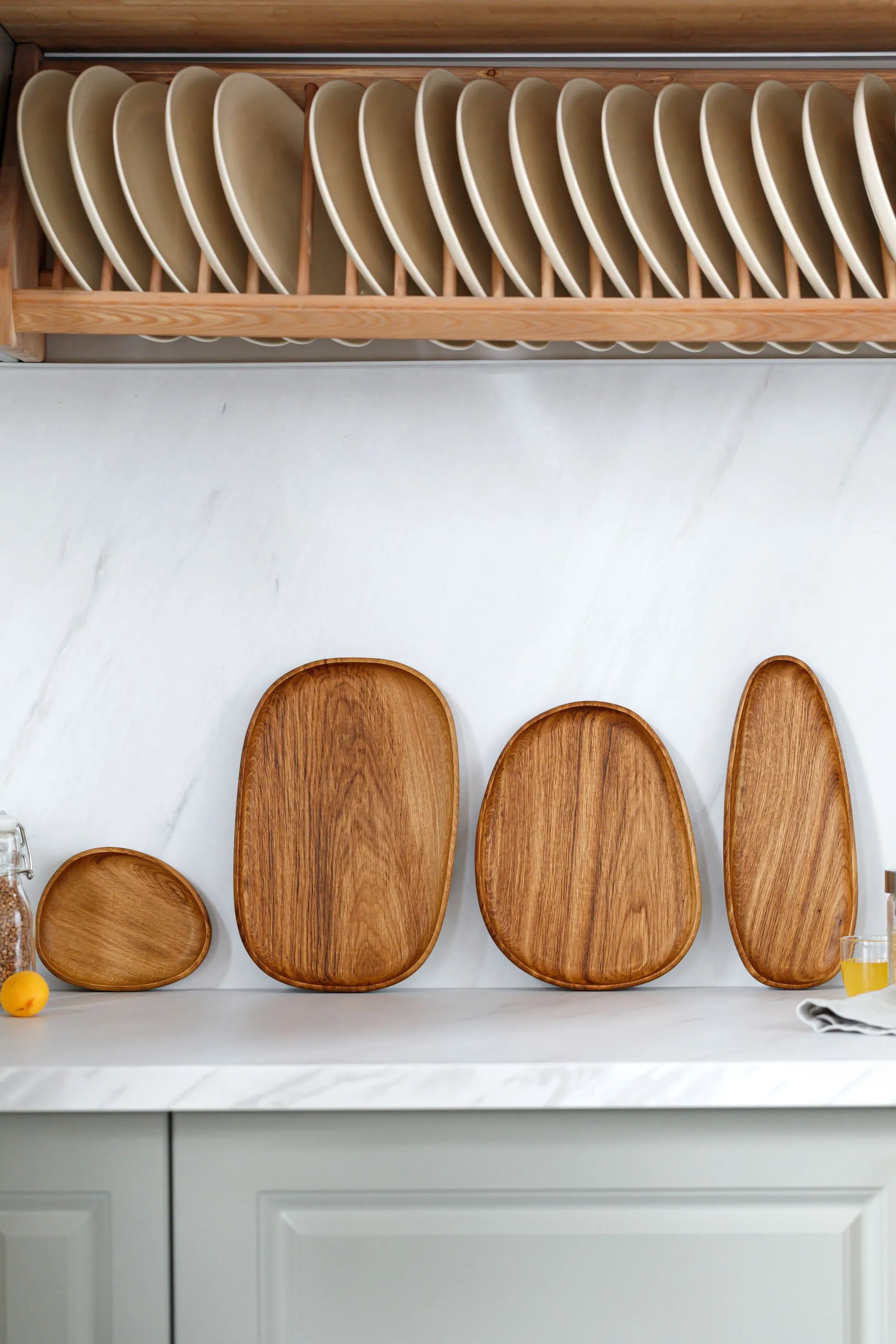 Consider Collapsible Counters
Collapsible counters provide you with a flexible and convenient counter space that you can easily fold down when not in use. They are essentially fold-down tables that can be easily hung on a wall when you don't need them and then turned into extra space when you do. This innovative solution allows you to increase your counter space on an as-needed basis, perfect for those times when you're entertaining guests or cooking up a big meal.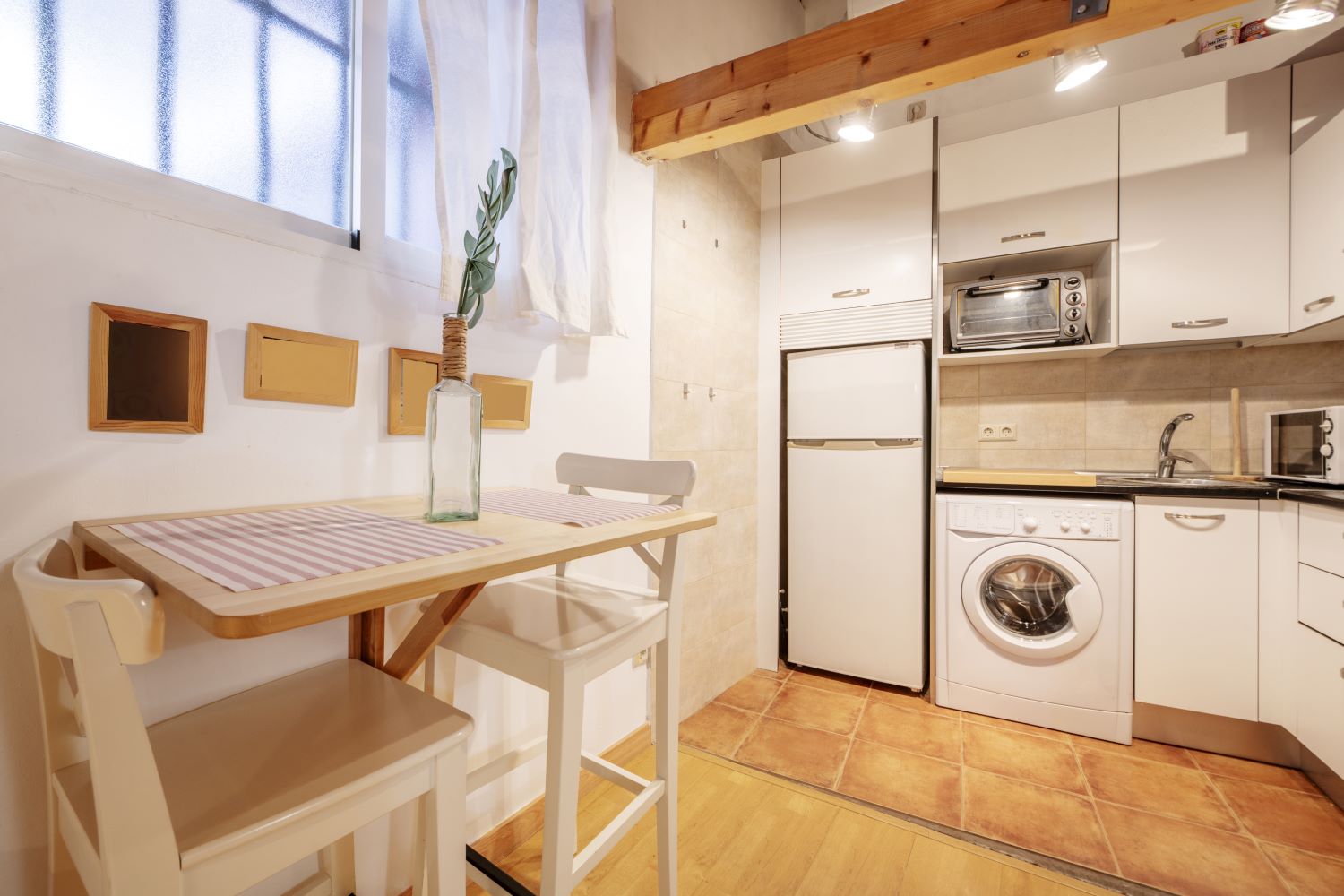 Using Extendable Countertops
Another way to maximize countertop space in your small kitchen. you can give a try extendable countertops. They provide you with the flexibility to create more counter space whenever you need it. You can use them to set up kitchen appliances, prepare food ingredients or even have a functional workspace for your home office. These versatile countertops can be purchased along with new kitchen cabinets, or you can have them added to your existing elements by consulting with an expert in kitchen remodeling.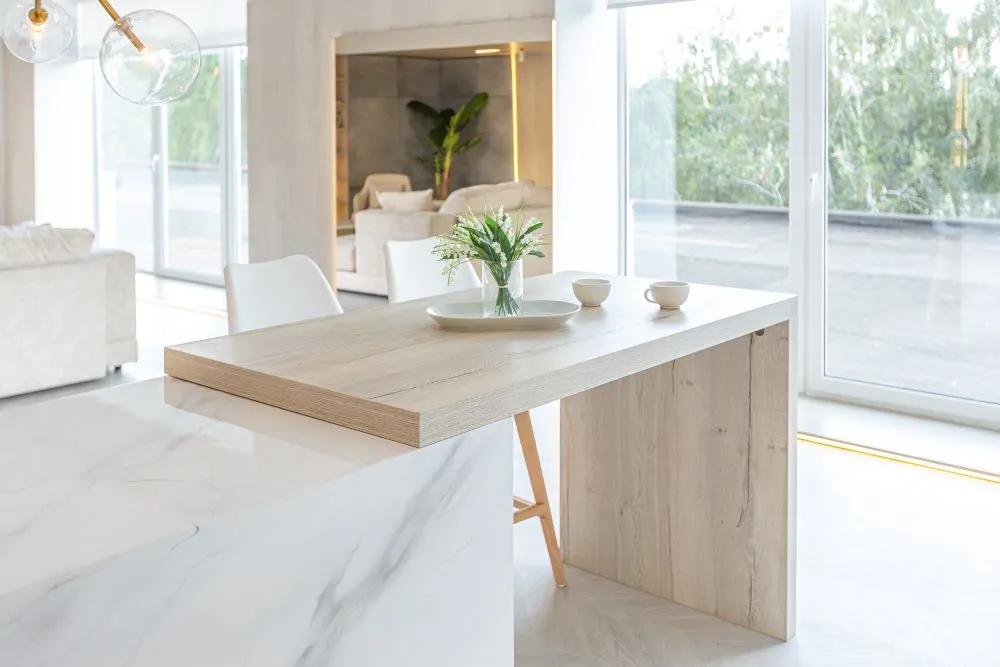 Consider Hide Unused Appliances
If you're feeling cramped in your small kitchen, consider hiding your unused appliances to create more countertop space. It's a simple solution that can make a big difference! In most cases, you're probably only using your microwave and coffeemaker on a daily basis. So, why not tuck away the rest of your appliances in drawers or cabinets to free up that much-needed countertop real estate? Not only will this help you feel less overwhelmed in the kitchen, but it will also extend the lifespan of those appliances!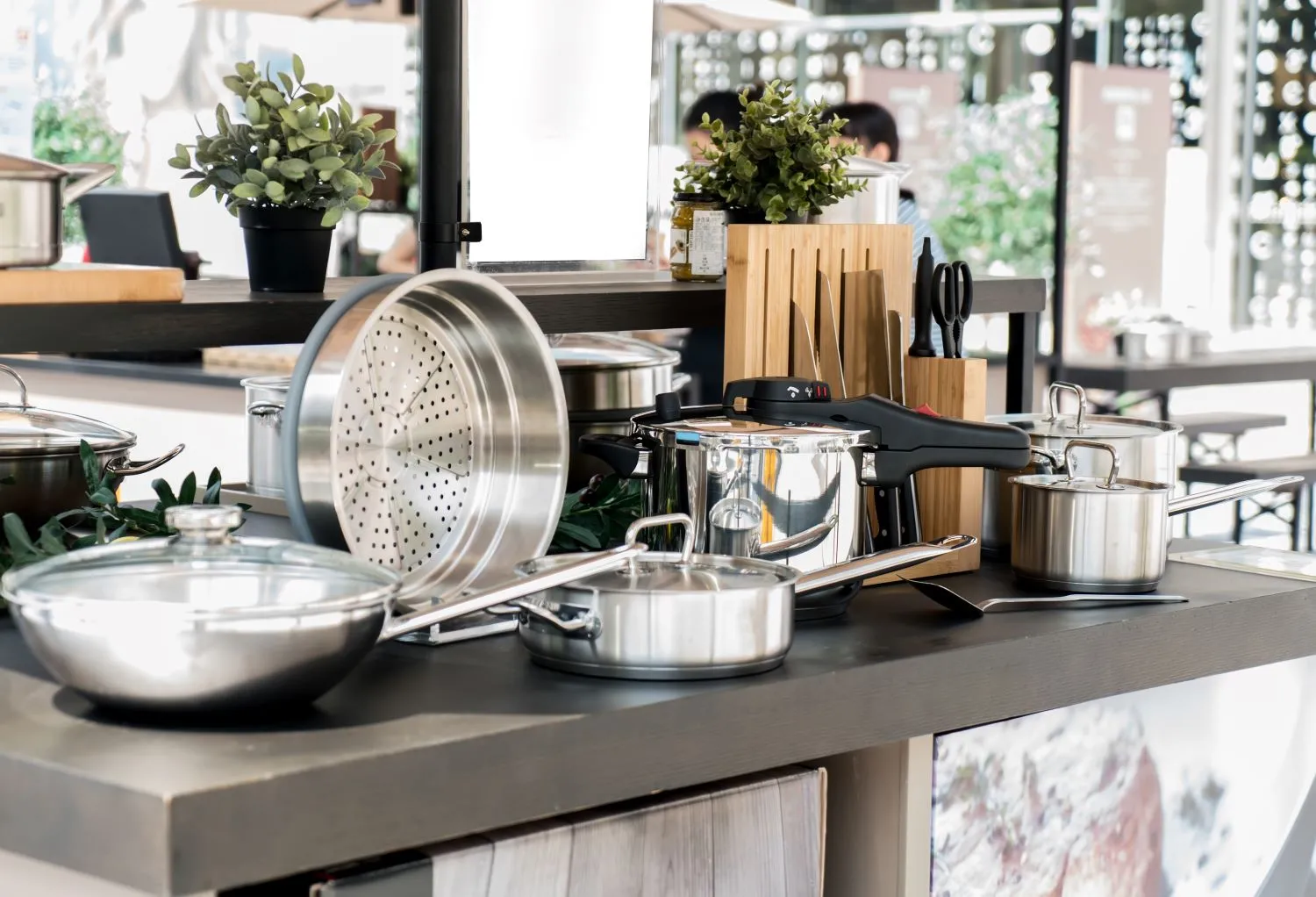 Hire a Pro Service
While many of the aforementioned suggestions are doable on your own, a professional service can help you maximize your kitchen's potential. Professional kitchen designers and remodelers know how to make the most of limited quarters and may modify their services to meet your unique requirements. We can advise you on how to design a kitchen that meets your needs in terms of aesthetics and efficiency.
5 Reasons that you need to Hire a Pro Service
Expertise and Experience
Customization
Time and Cost-Efficiency
Quality Workmanship
Permits and Regulations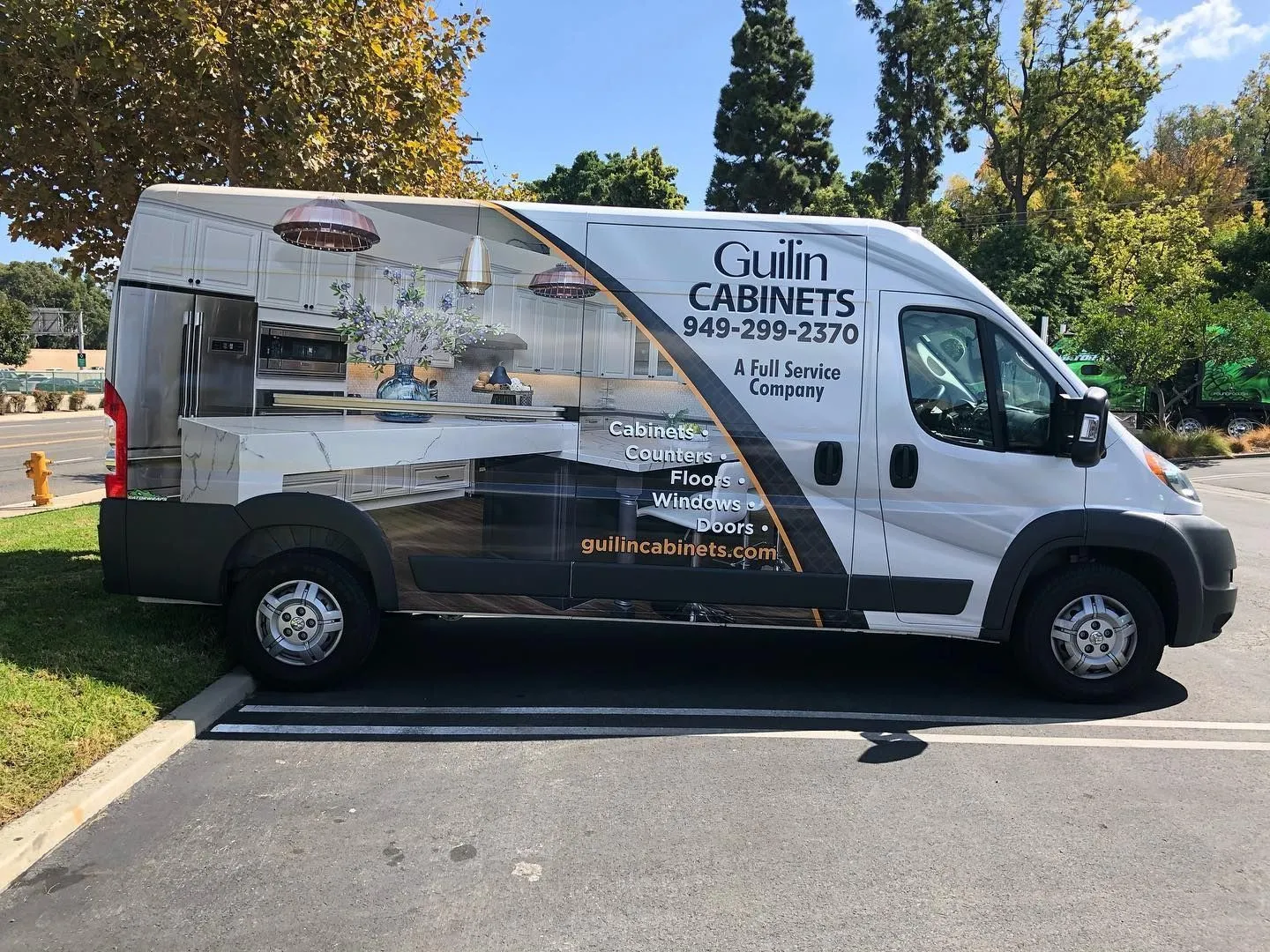 Guilin Cabinets is a Professional kitchen remodel, based in Irvine, We know how to work with your budget, and can provide advice on how to make the most of your money. We can also help you find the best appliances and accessories to fit your needs. And finally, we will be able to ensure the project is completed in a timely manner and to your satisfaction.
Hotline: +1 949 299 2370
Email: info@guilincabinets.com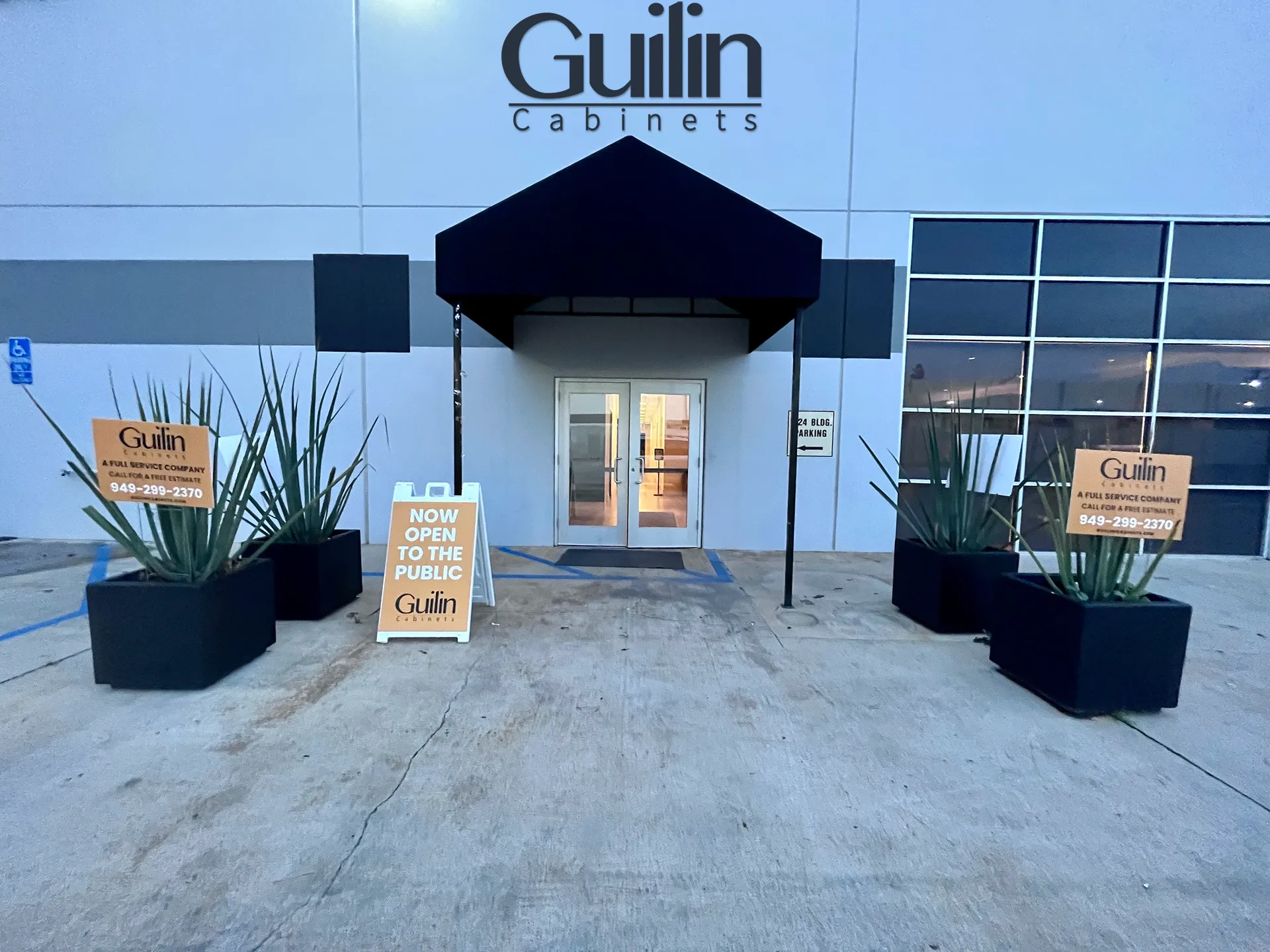 Discover more about our top-quality services and products by visiting our website at https://guilincabinets.com/. Alternatively, feel free to give us a call today and speak with one of our knowledgeable cabinet specialists. Trust us to make your dream kitchen a reality!