If you think about it, guest bathrooms are some of the most underrated spaces in our homes. But it's time to give them the attention they deserve! After all, they serve as a reflection of our hospitality and attention to detail. So, if you want to create an exceptional guest bathroom that your visitors will rave about, then you're in the right place! Today, we'll be diving deep into the latest guest bathroom ideas, trends, and tips that will transform your space into a luxurious and inviting oasis. So, whether you're hosting friends or family, or just looking to add some pizzazz to your guest bathroom, keep reading for some seriously inspiring and practical ideas!
What is a Guest Bathroom: Why it Important?
A Guest Bathroom is a space in your home designated for the convenience and comfort of your guests. It serves as a private oasis for visitors, allowing them to feel welcome, at ease, and refreshed during their stay. In today's fast-paced world, where life keeps us hustling and bustling, it's essential to provide guests with a guest bathroom that is not only functional but also aesthetically pleasing.
A well-designed guest bathroom communicates that you value your guest's time and well-being. It allows them to relax and unwind during their stay, making it an unforgettable experience for them. Additionally, a thoughtfully designed guest bathroom is an excellent investment in your home. It can add value to your property and leave a lasting impression on future buyers. So, if you're hosting guests soon, don't underestimate the importance of a beautifully designed guest bathroom. It's not just a convenience, but a necessity.
=> Related Article: Where to Put a Powder Room in Your Home?
Part of the Guest Bathroom
The guest bathroom is an essential part of any home. While it may not be used frequently, it is still important to ensure that it is well-stocked and equipped with all the necessary items for your guests' comfort. 
Toilet:
Let us talk about the toilet. It goes without saying that a toilet is a crucial component of any bathroom. When discussing guest bathrooms, it is essential to ensure that the toilet is clean and in good condition. Make sure that there is extra toilet paper, and, if possible, provide a small basket or holder for used paper.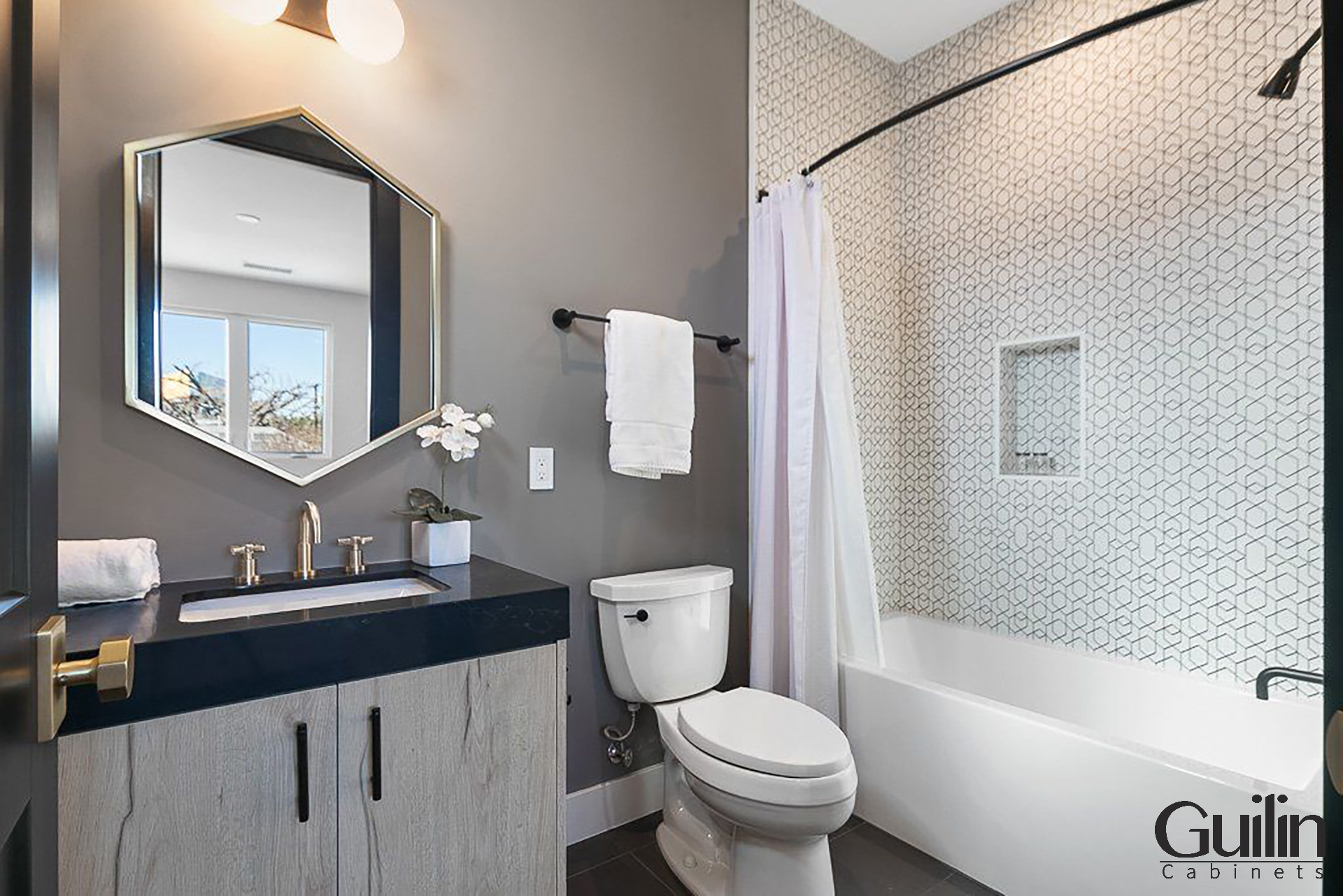 Sink:
Another is the sink, a clean and functioning sink is also a must-have for any guest bathroom. Ensure that the sink area is well-lit and stocked with hand soap, hand lotion, and clean towels. If there is enough space, you may also consider placing a small vase with freshly cut flowers to add a touch of charm and elegance.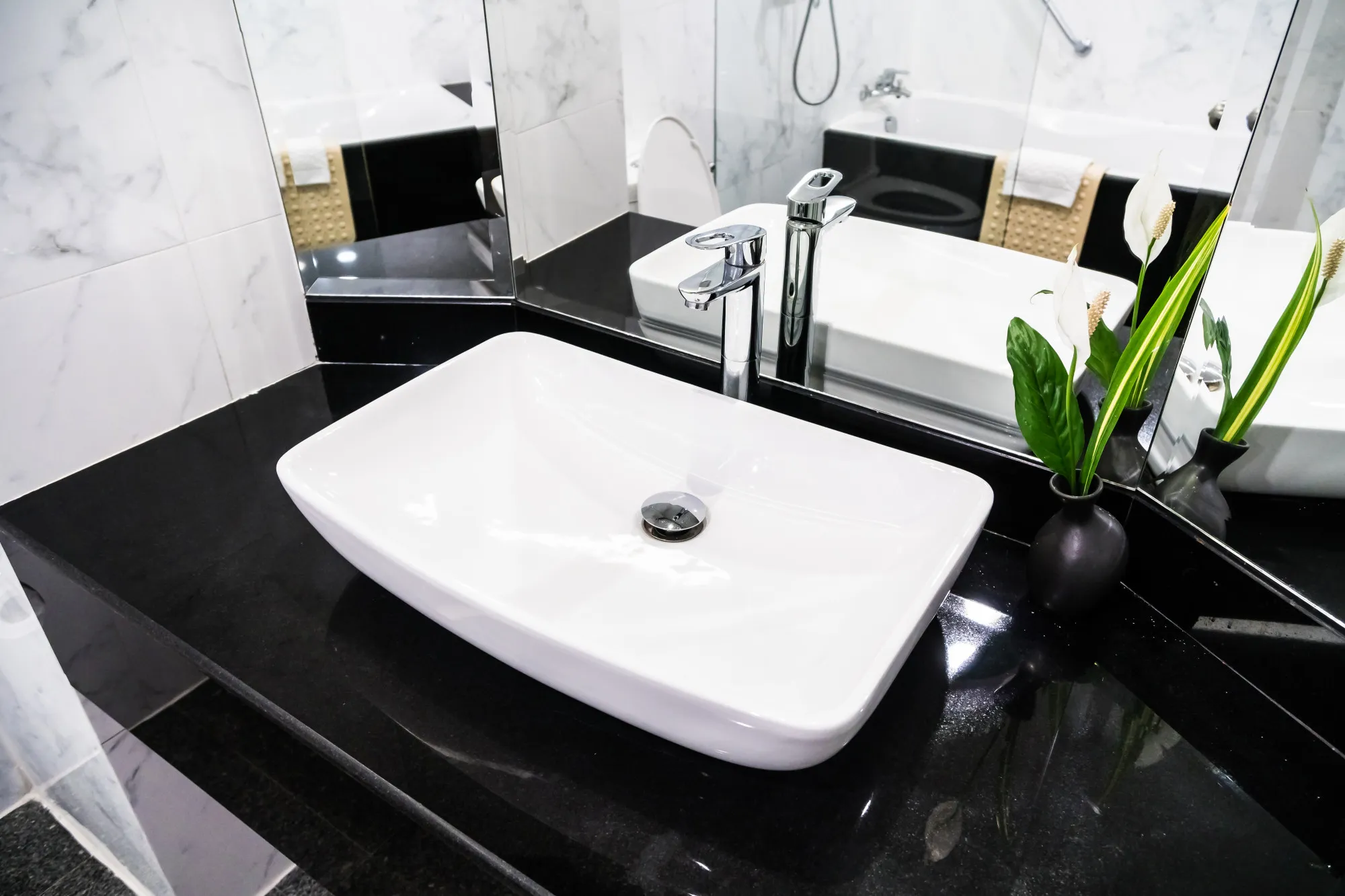 The shower or bath area:
The shower or bath area is another essential part of a guest bathroom. It is a good idea to provide guests with body wash, shampoo and conditioner, and spare towels. Additionally, ensure that the shower or bath area is clean and free from any mold or mildew. The guests will appreciate the small touches, such as a non-slip bath mat, a shower caddy, or even a small bowl to keep jewelry safe.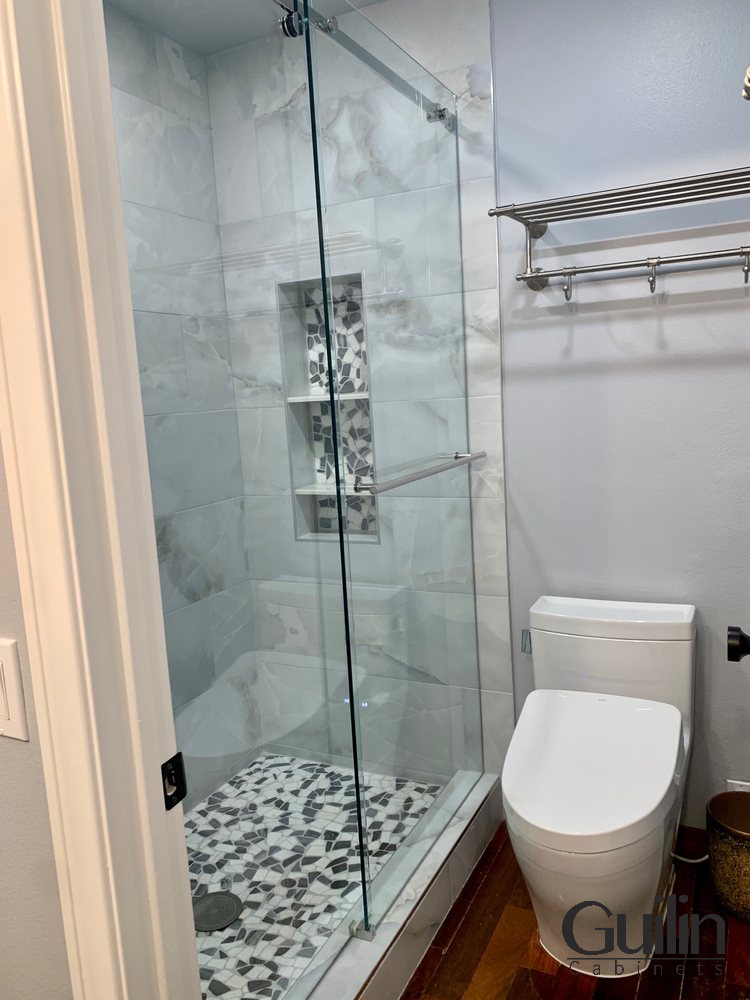 The items are good to have in a guest bathroom
A guest bathroom is an area where your guests are more likely to spend the majority of their time. Hence, it is essential to ensure that the guest bathroom is equipped with all the necessary items that your guests may need during their stay at your home. Guest Bathroom Essentials: Small Items Must Have: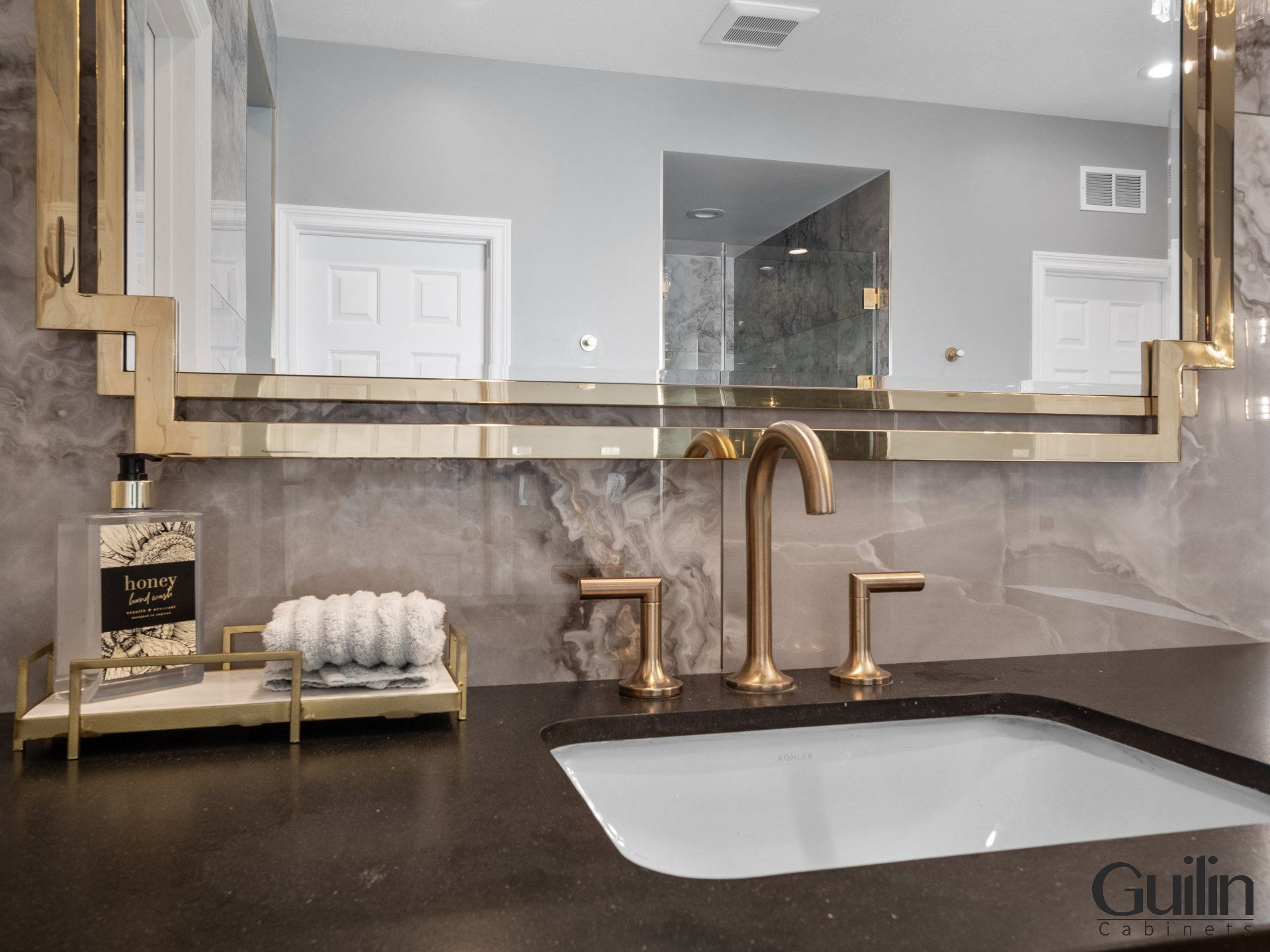 Toilet Paper:
Toilet paper is one of the most important items that must be present in your guest bathroom at all times. Running out of this essential item can be very embarrassing for both you and your guests. Keep a stock of several rolls of toilet paper preferably in the bathroom itself or nearby so that your guests do not have to struggle to look for it.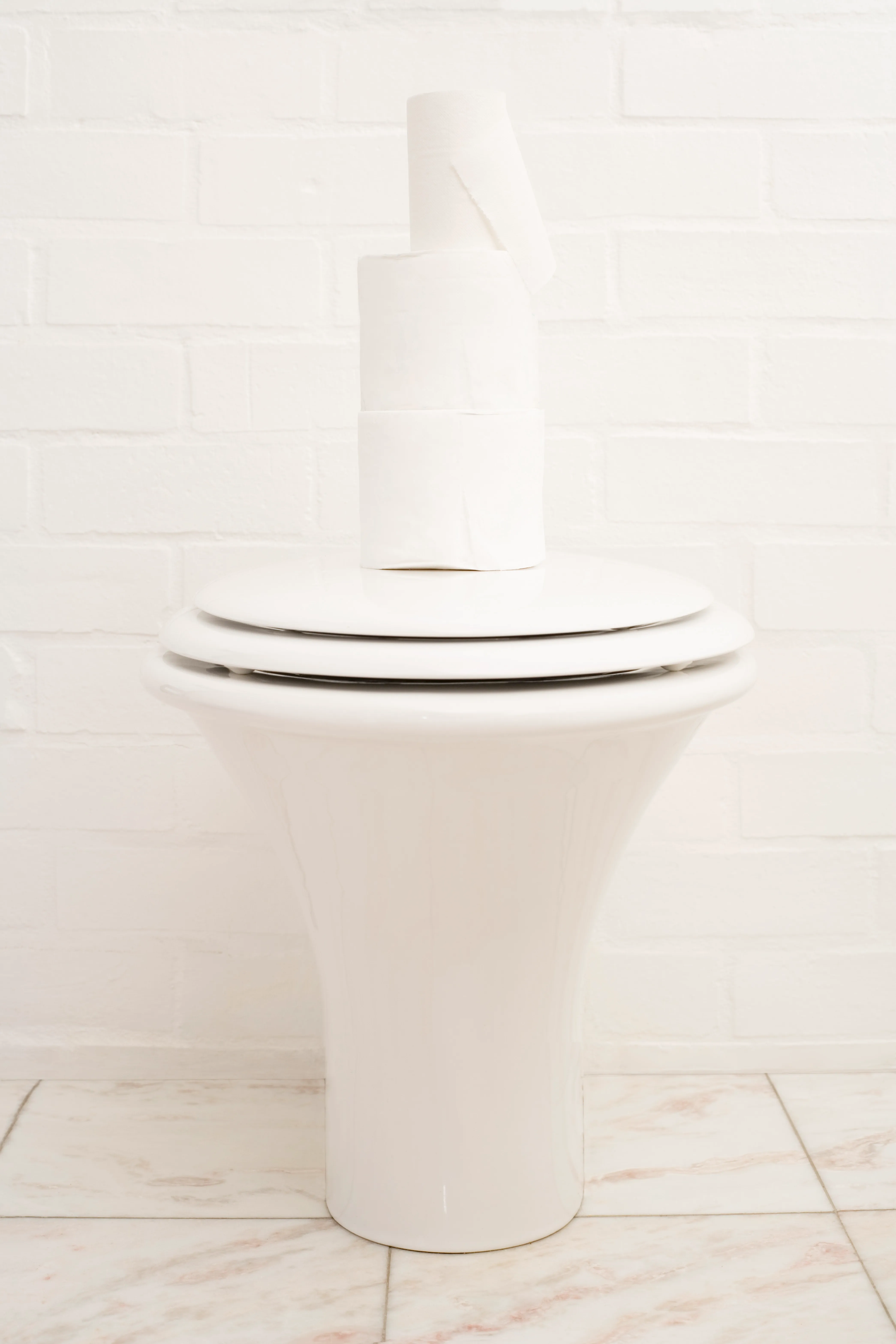 Tissues:
Tissues are another must-have item for your guest bathroom. It is essential to keep them in easily accessible places and be sure to keep a box in a visible location. Your guests may need them for various reasons, whether it's for allergy relief, runny nose, or removing makeup.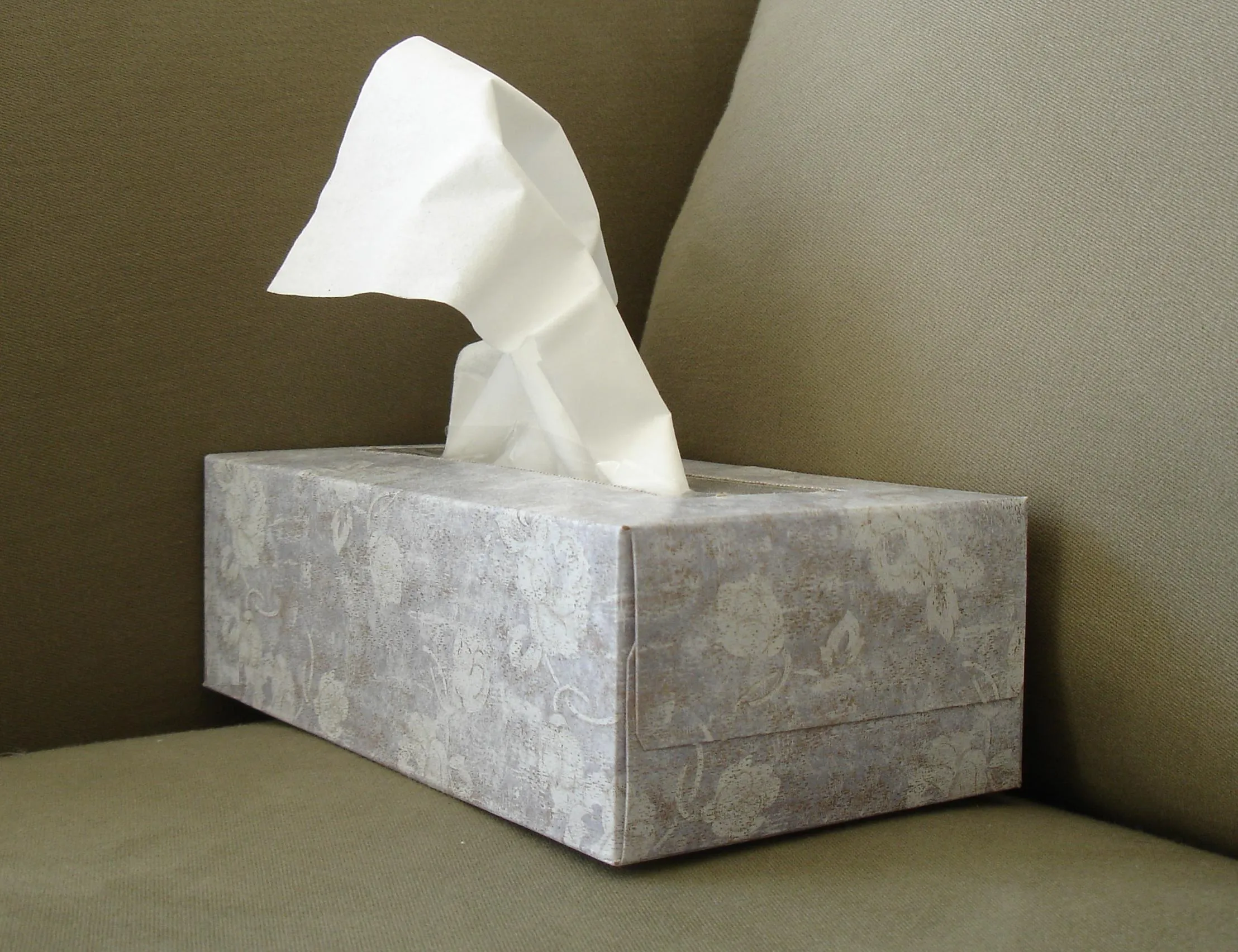 Window Coverings and Shower Curtains:
Most guests appreciate their privacy when using the bathroom, and having window coverings and shower curtains is an essential items. This will create a sense of privacy, safety, and security for your guests whenever they use the bathroom.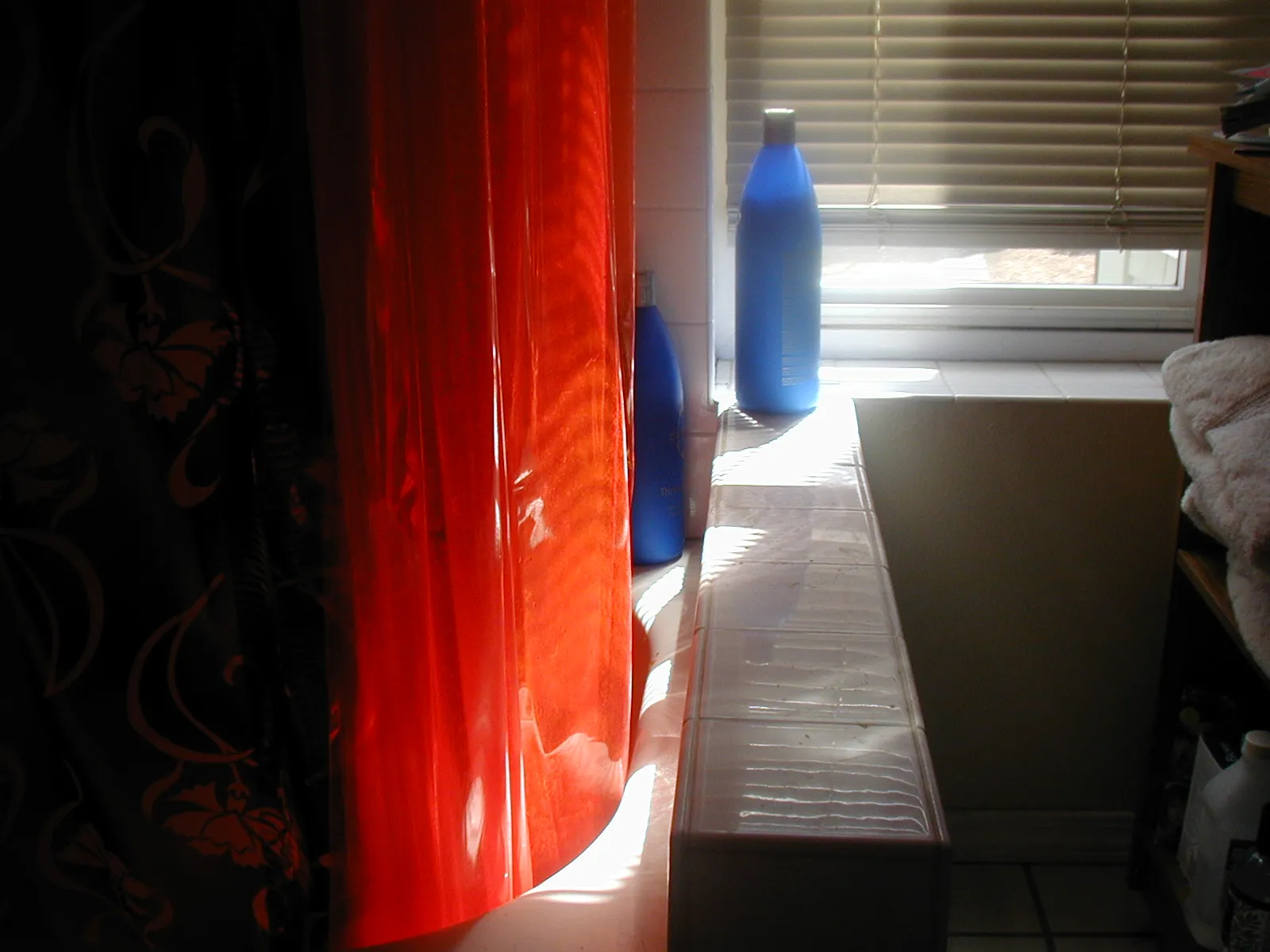 Bath Towels, Hand Towels, and Washcloths:
Having enough towels for your guests is essential for their convenience and comfort. Guests usually don't bring towels, and they will be grateful to have a fresh set to use. Provide large bath towels, hand towels, and washcloths, which your guests can use as they please.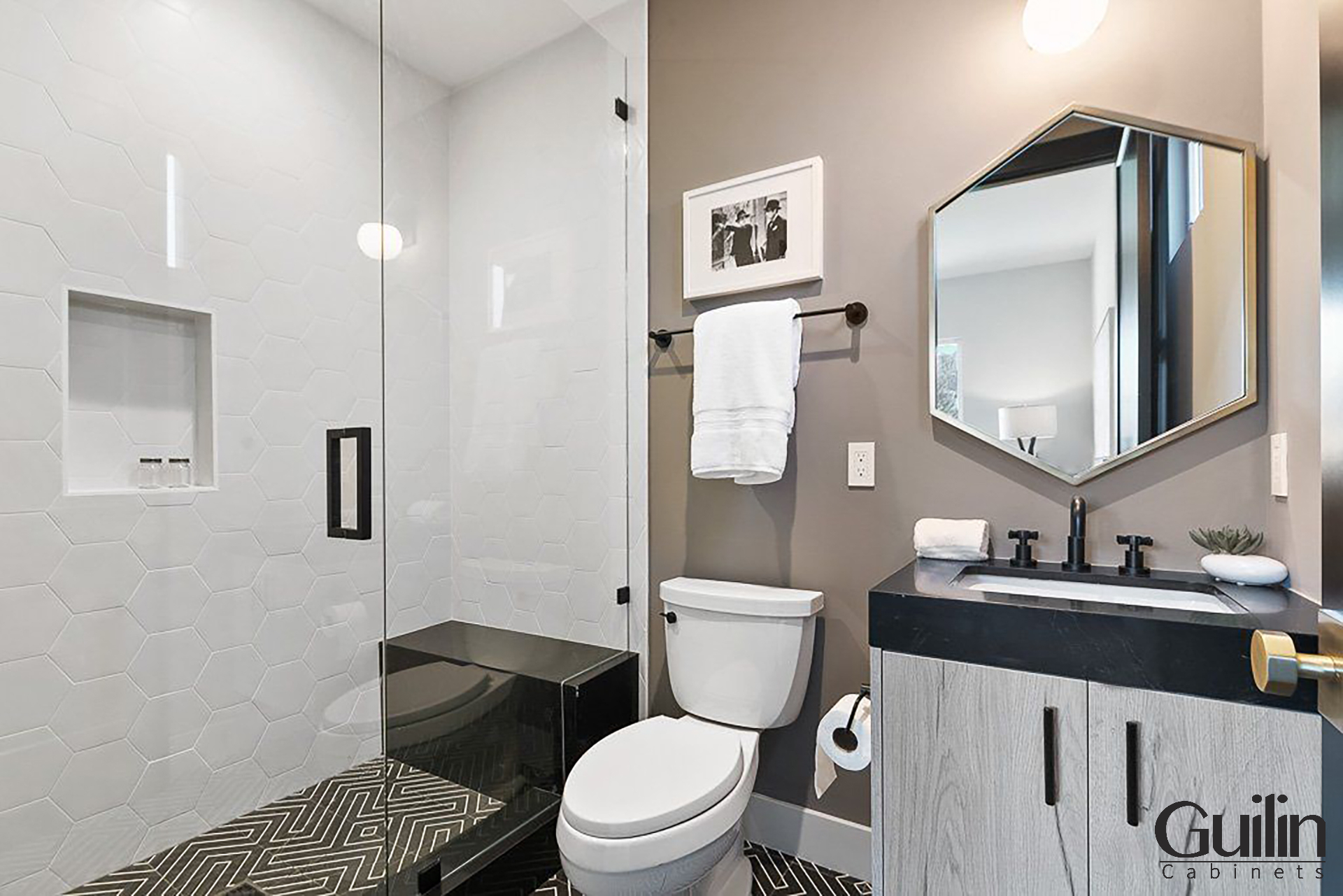 Hand Soap, Shower Soap or Body Wash, Shampoo & Conditioner:
Having an ample supply of hand soap, shower soap, body wash, shampoo & conditioner, is a must for your guest bathroom. It shows that you care about your guests' comfort, and you do not want them to worry about packing them.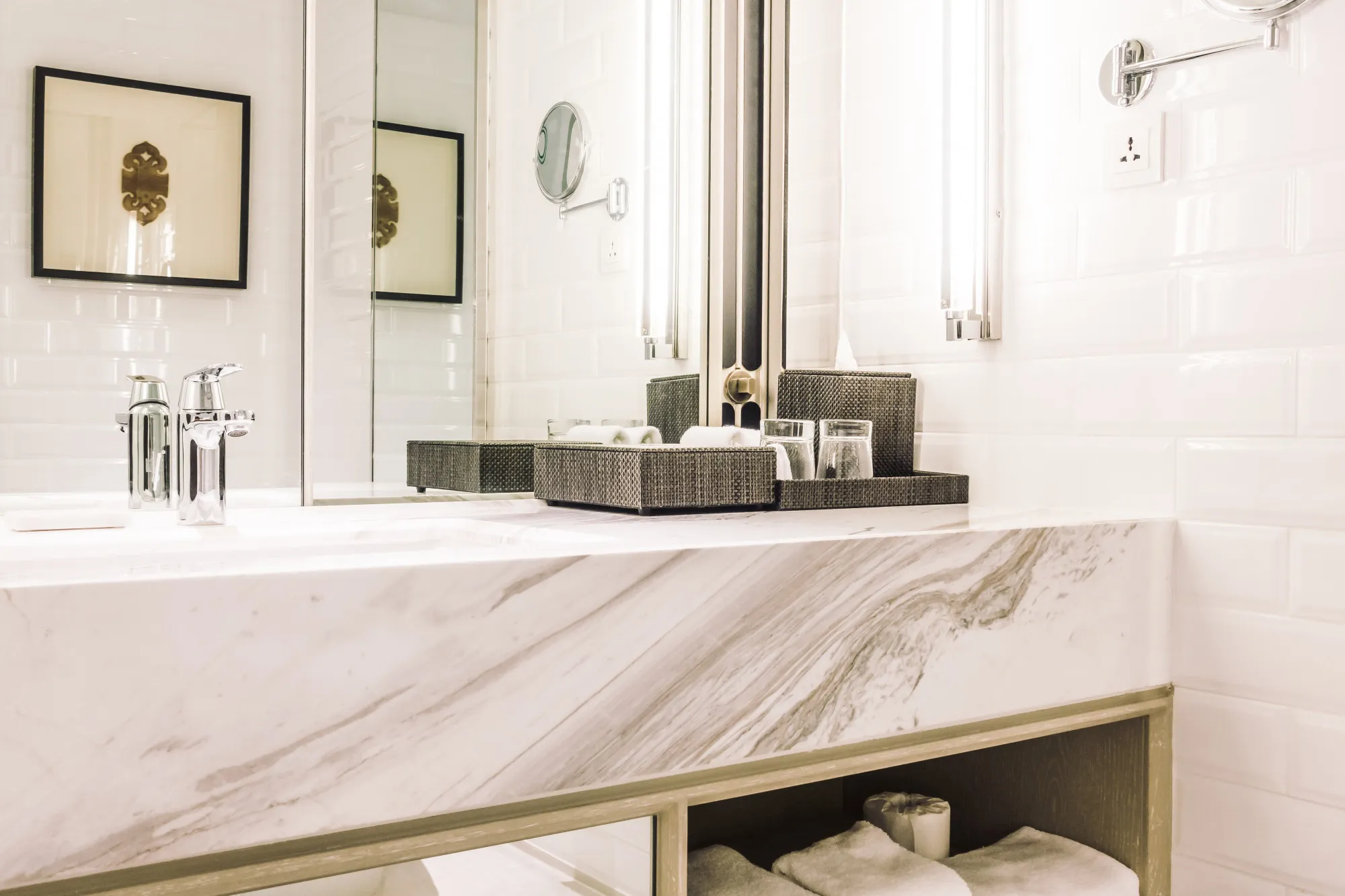 Mirror:
A mirror is an essential item because your guest will need it to do basic grooming and makeup. Having a mirror in your guest bathroom is essential so that your guests do not have to use your personal bathroom for grooming.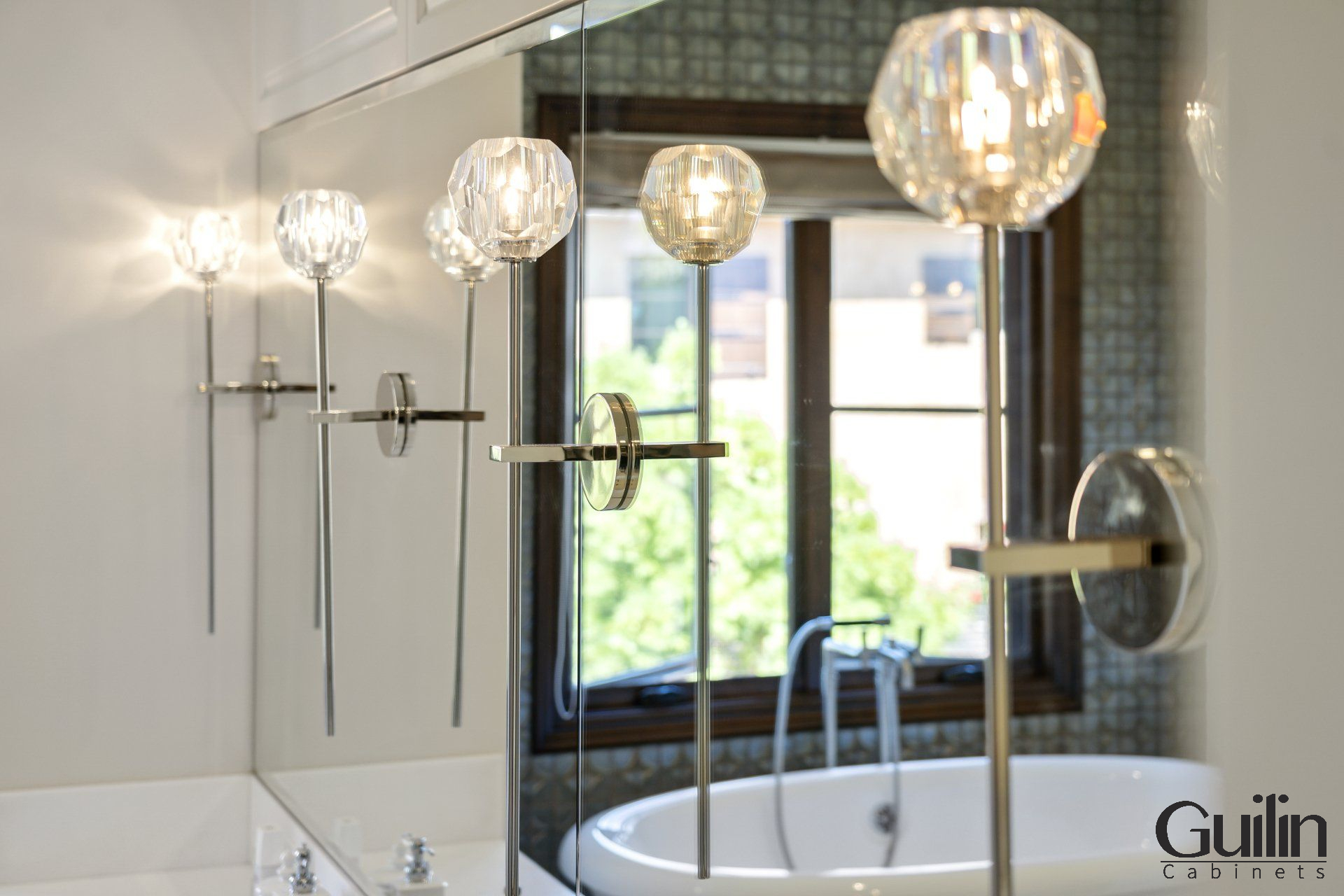 Trash Can:
A small trash can is an essential item to have in your guest bathroom. Guests usually generate waste that needs to be disposed of appropriately, and having a trash can in the bathroom will make it easy for them to do so.
Themes and Color Schemes Guest Bathrooms Ideas
Color schemes and themes are essential elements to consider. Your small guest bathroom can be made to look larger, brighter, and more inviting with the right color choices.
An overall theme of guest bathrooms:
An overall theme for your guest bathroom can be chosen to help guide color selection:
Beach theme: blues. sand tones colors
Modern theme: greys, white tones colors.
Traditional theme: red, white, and blue tones colors
Rustic theme: wood, stone, earthy tones colors, and vintage accents.
Glamorous theme: marble or crystal, metallic accents, and bold patterns or colors.
in Addition, Neutral shades like beige and tan are also popular options for guest bathrooms. Accent colors like teal and lavender can be used to add depth and character to the space. For an even bolder look, consider painting one wall a bright color or adding a patterned wallpaper accent.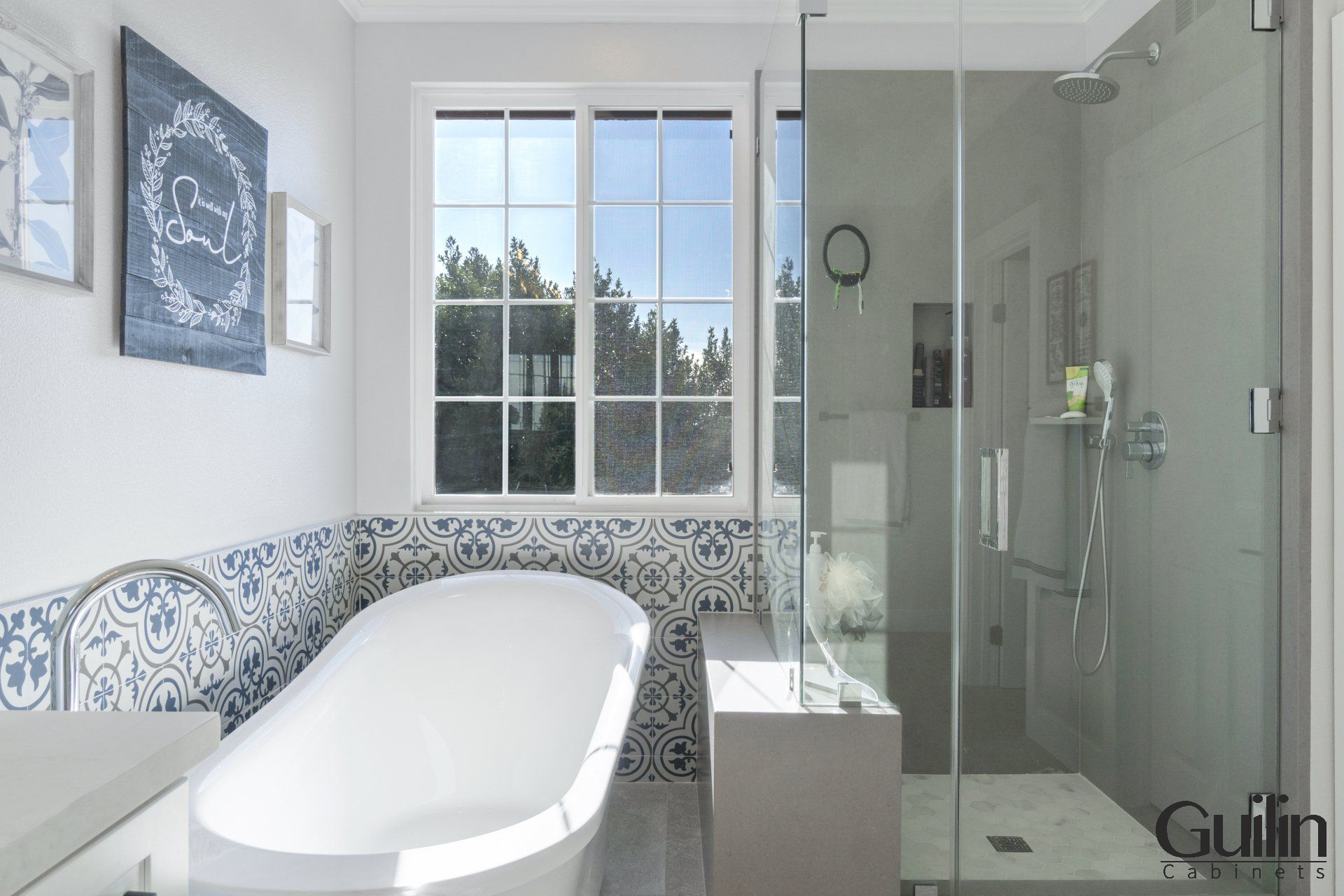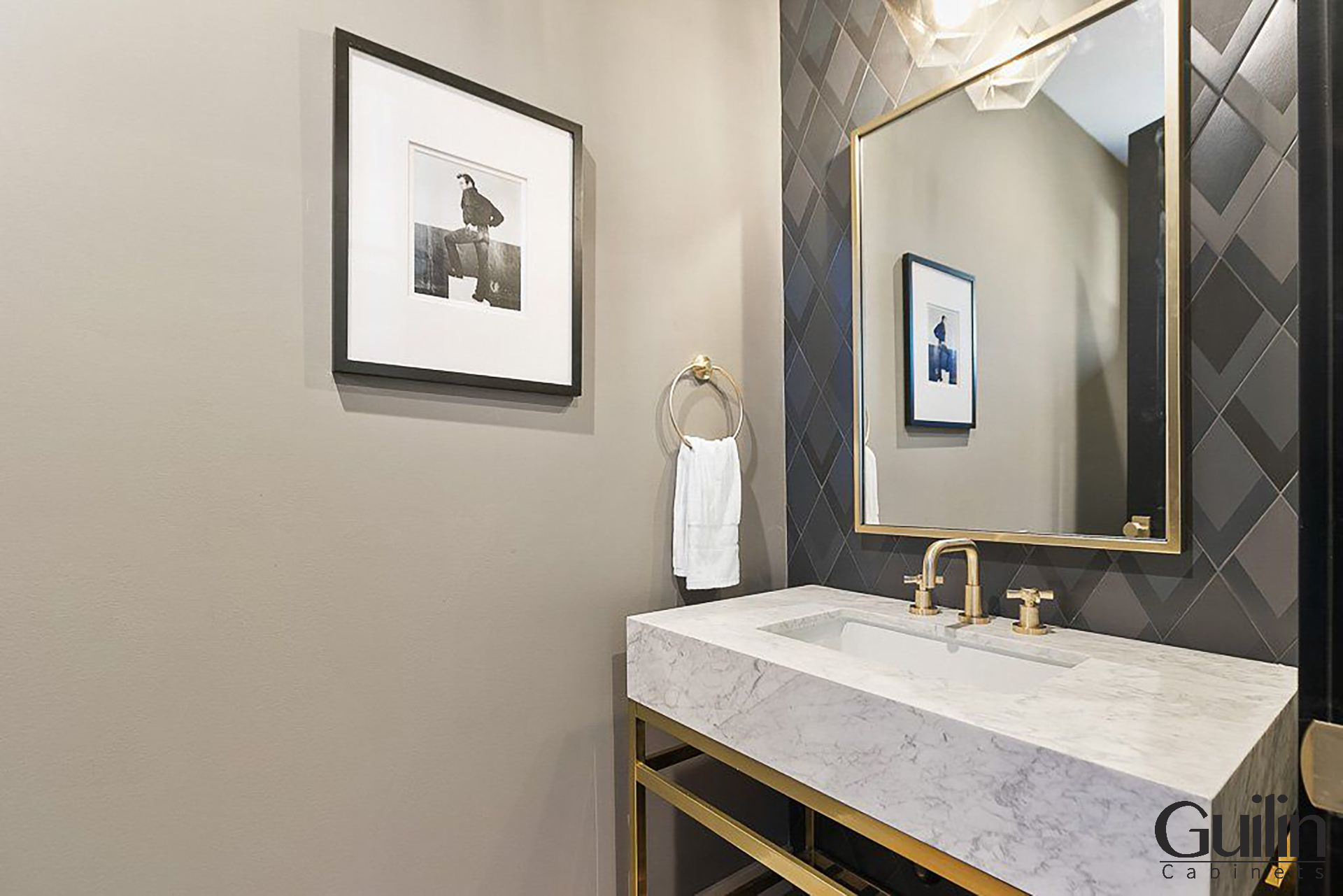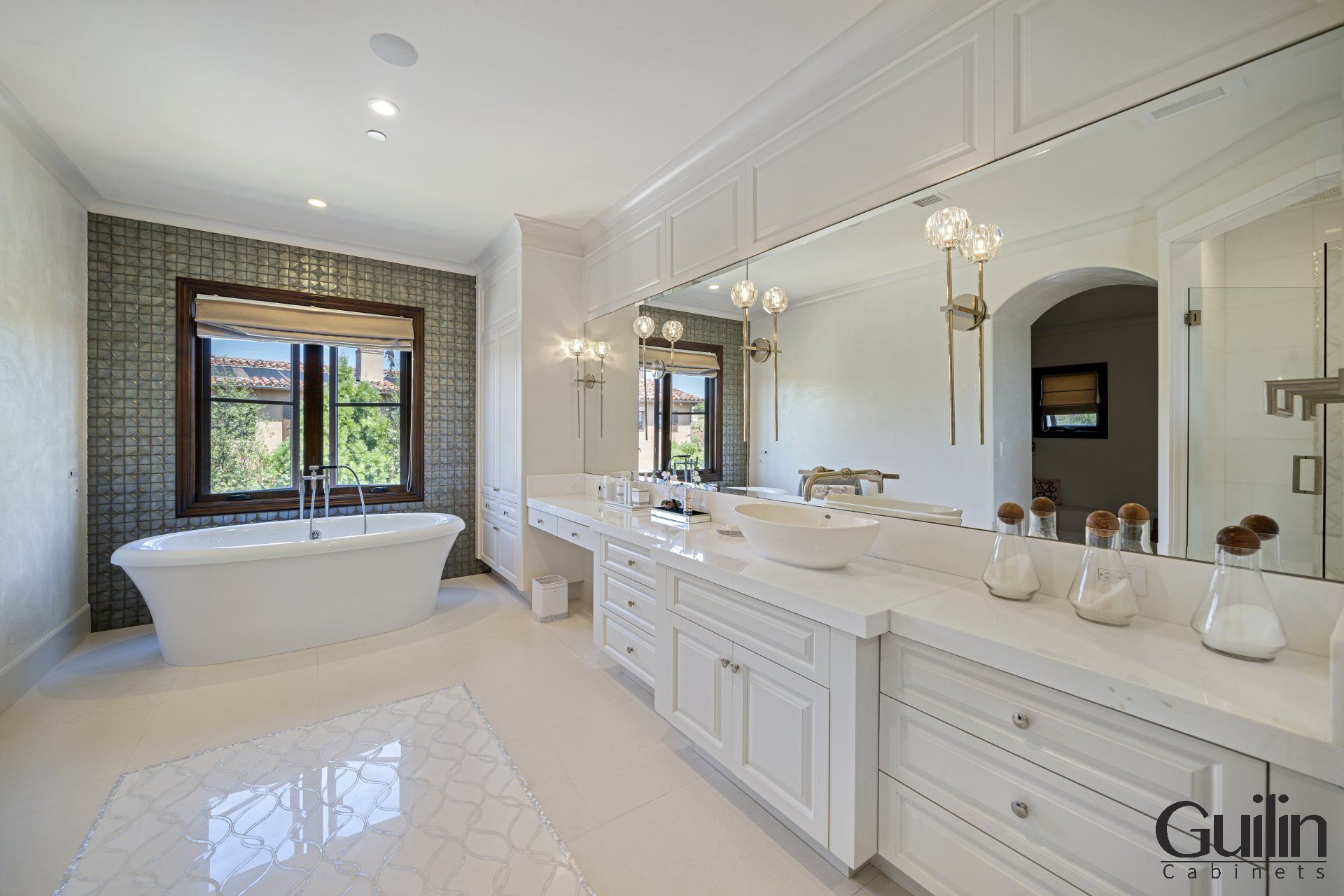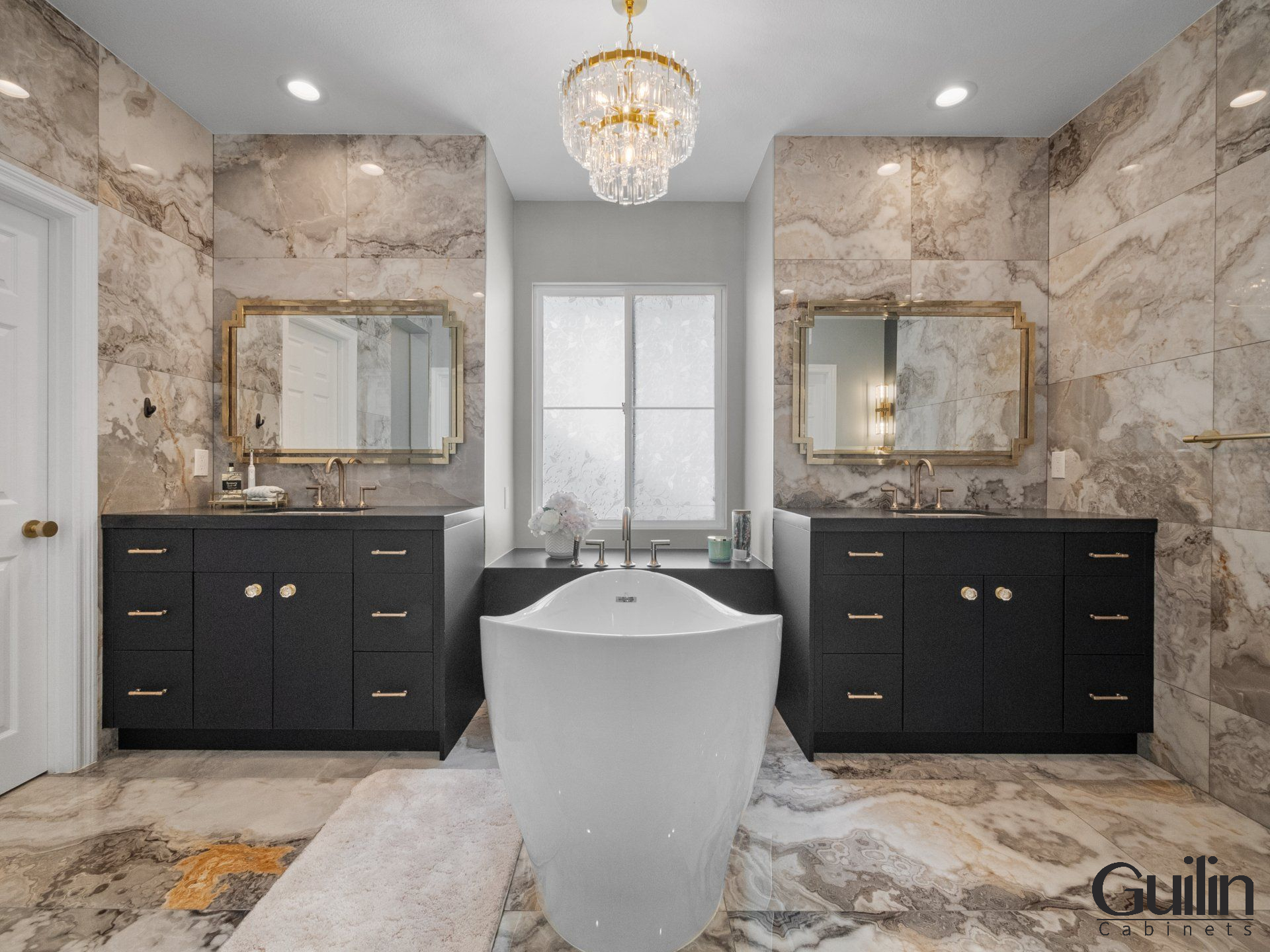 The color scheme for the guest bathroom:
The color scheme for the guest bathroom with elements such as the flooring, fixtures, and cabinets. Small guest bathroom ideas like adding a light-colored, textured tile to the floor can help create the illusion of a larger space.
Fixtures such as bathtubs and sinks should be chosen to match the overall color scheme,
Cabinets can be painted an accent color or stained a darker hue.
Backsplash such as glass tiles in different shades of blue can also be used to create a unique look.
Decorations in the color scheme of the guest bathroom can complete the design.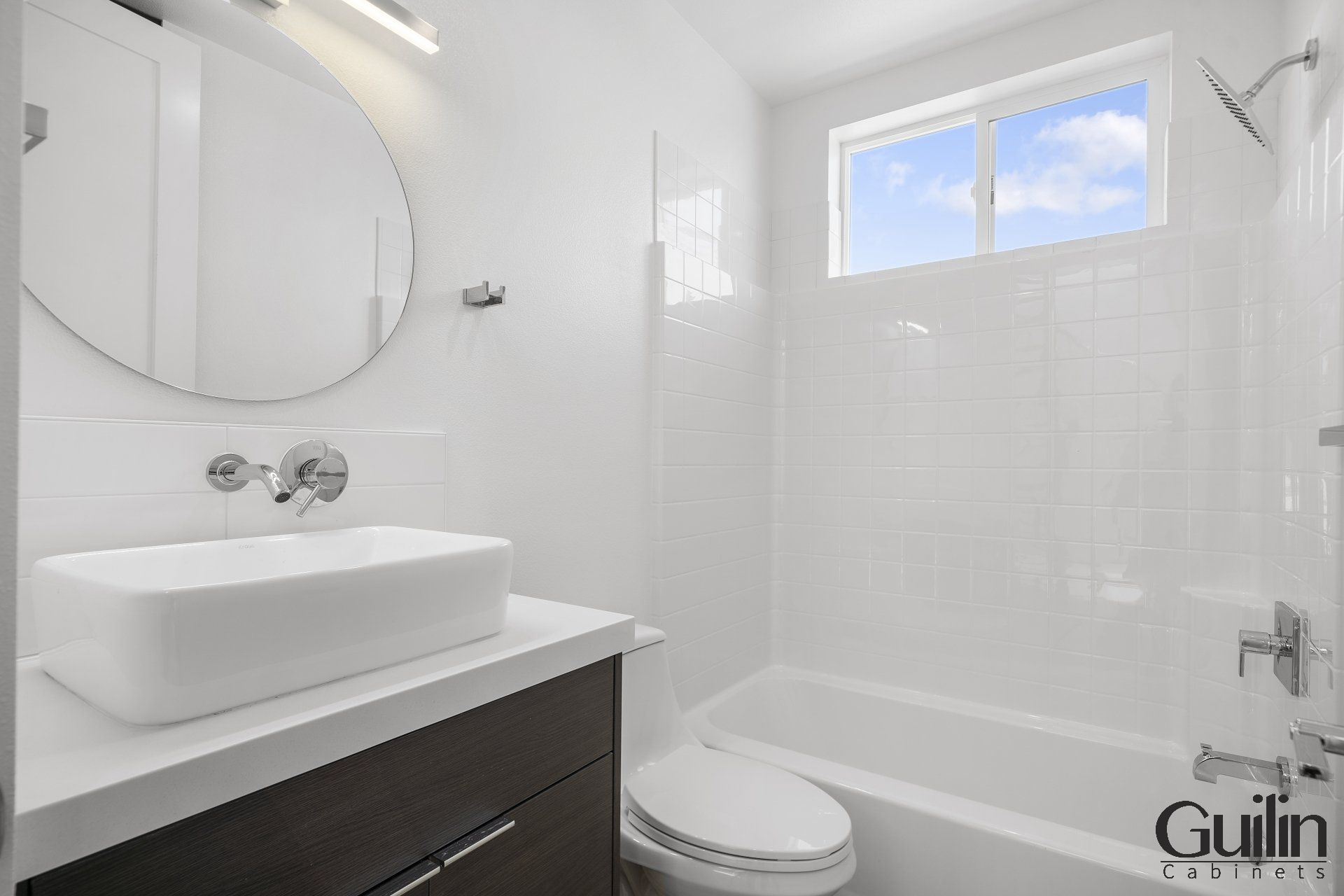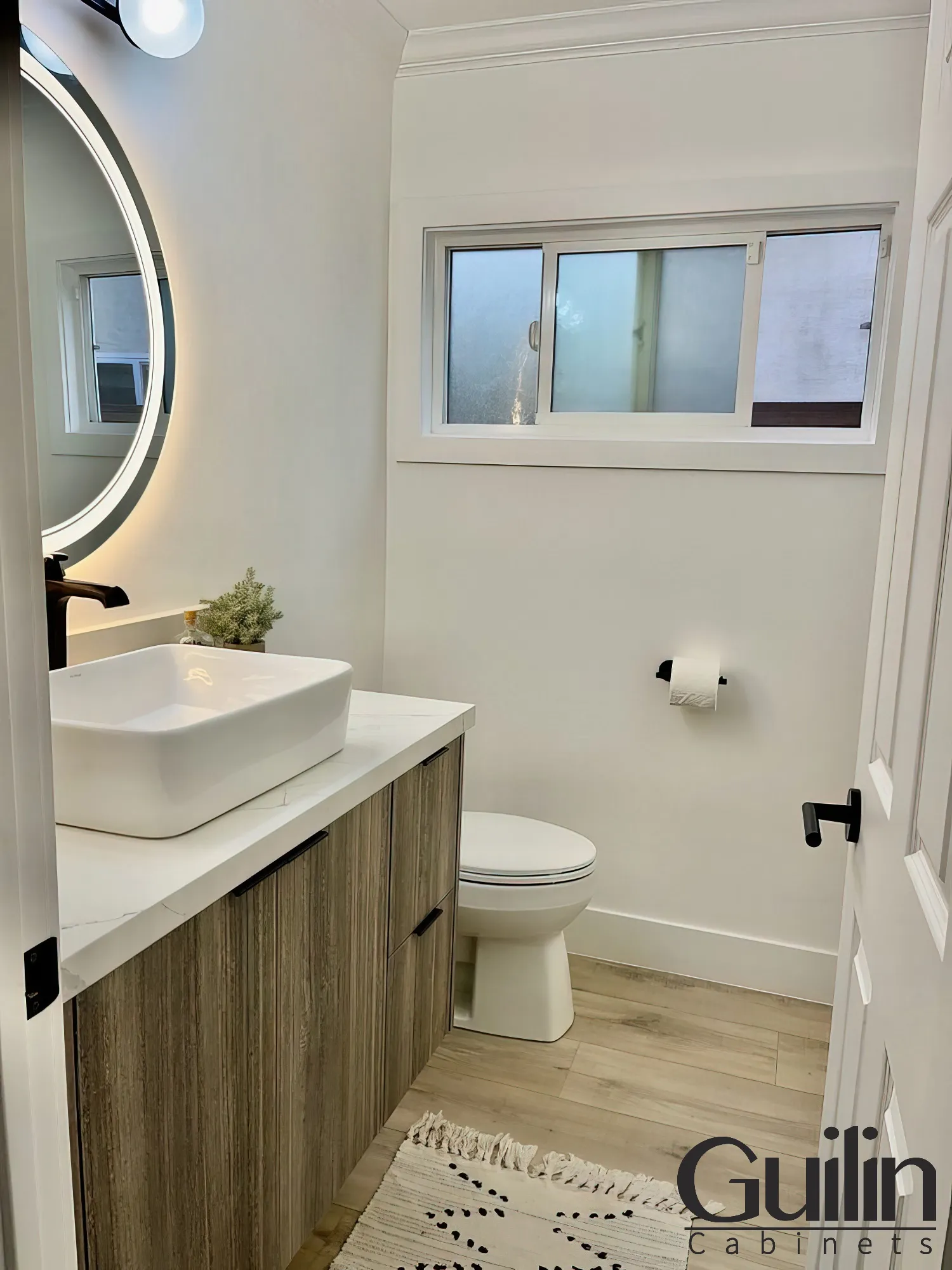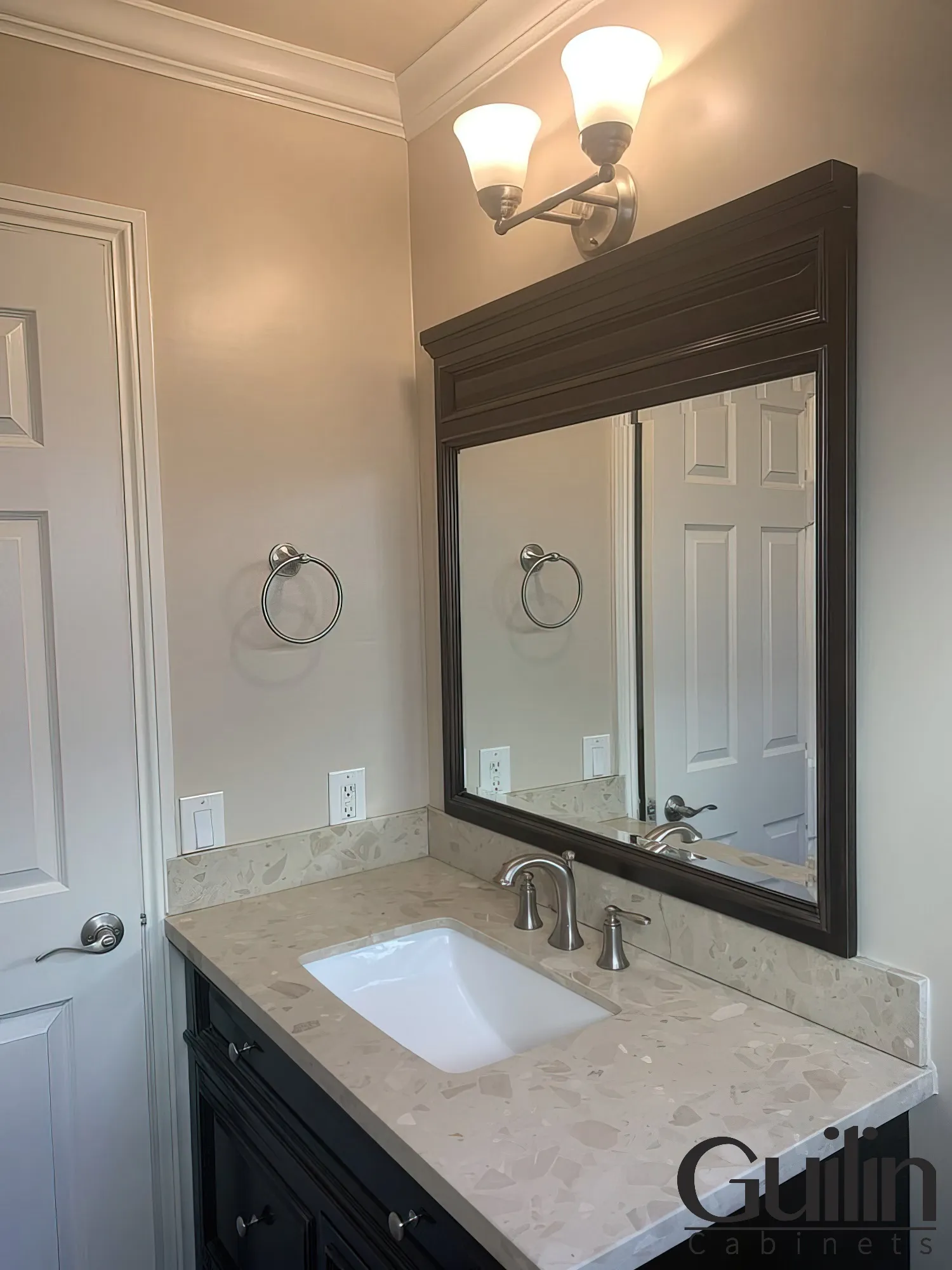 Lighting systems for the guest bathroom:
In the bathroom, Lighting systems can be broken down into several categories, such as vanity lighting, overhead lighting, and task lighting. Each of these has its own set of benefits and should be taken into consideration when designing the lighting system for a guest bathroom.
Vanity lighting:
This is a popular choice in guest bathrooms, as it typically provides bright, even light that is free from shadows. It is also adjustable, so it can be adjusted to the desired level of brightness or dimness.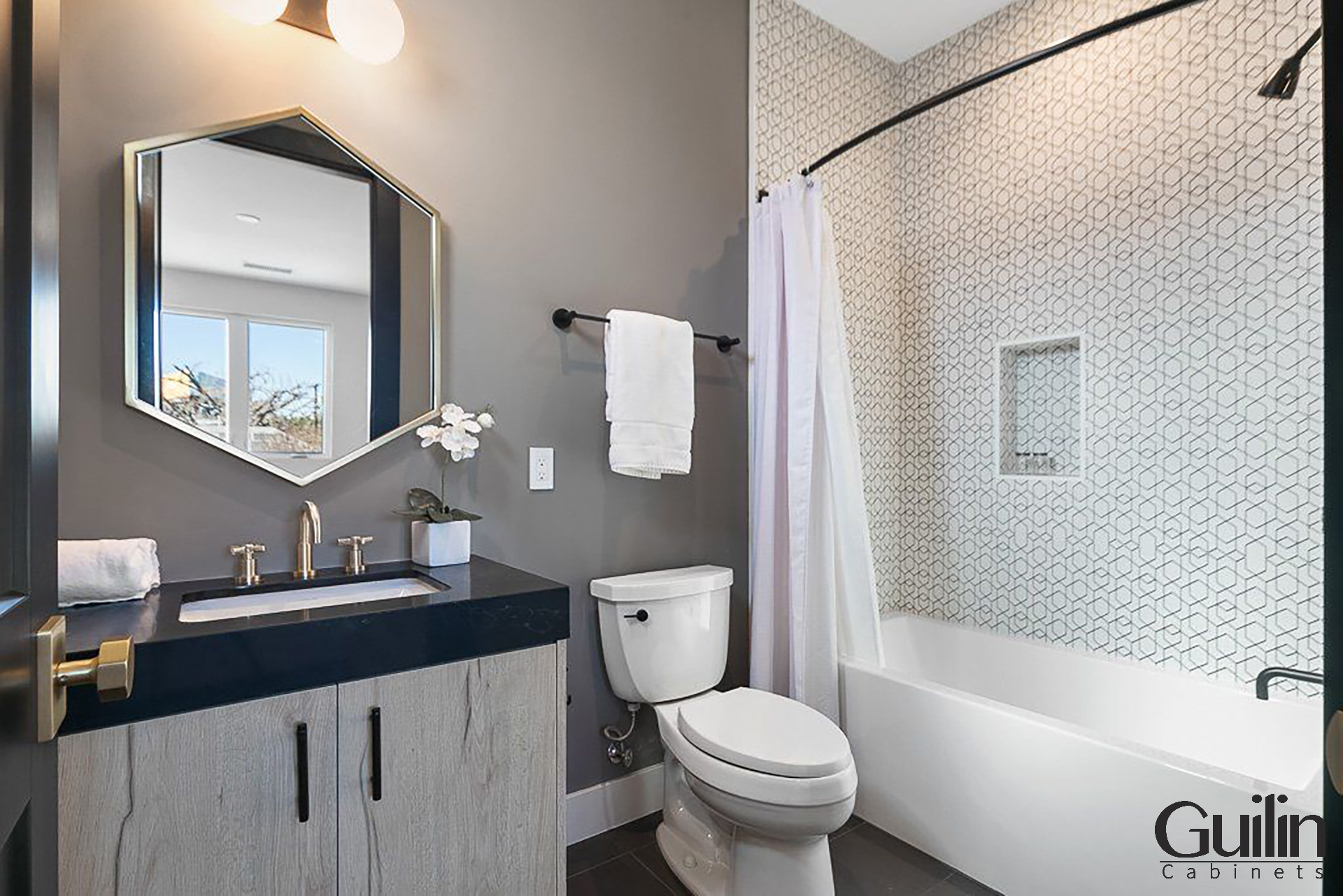 Overhead lighting:
This is another option and it is often used to provide overall ambient lighting for a bathroom. In addition to this, it can also be used to highlight certain objects in the room, such as artwork or a particular area of the bathroom.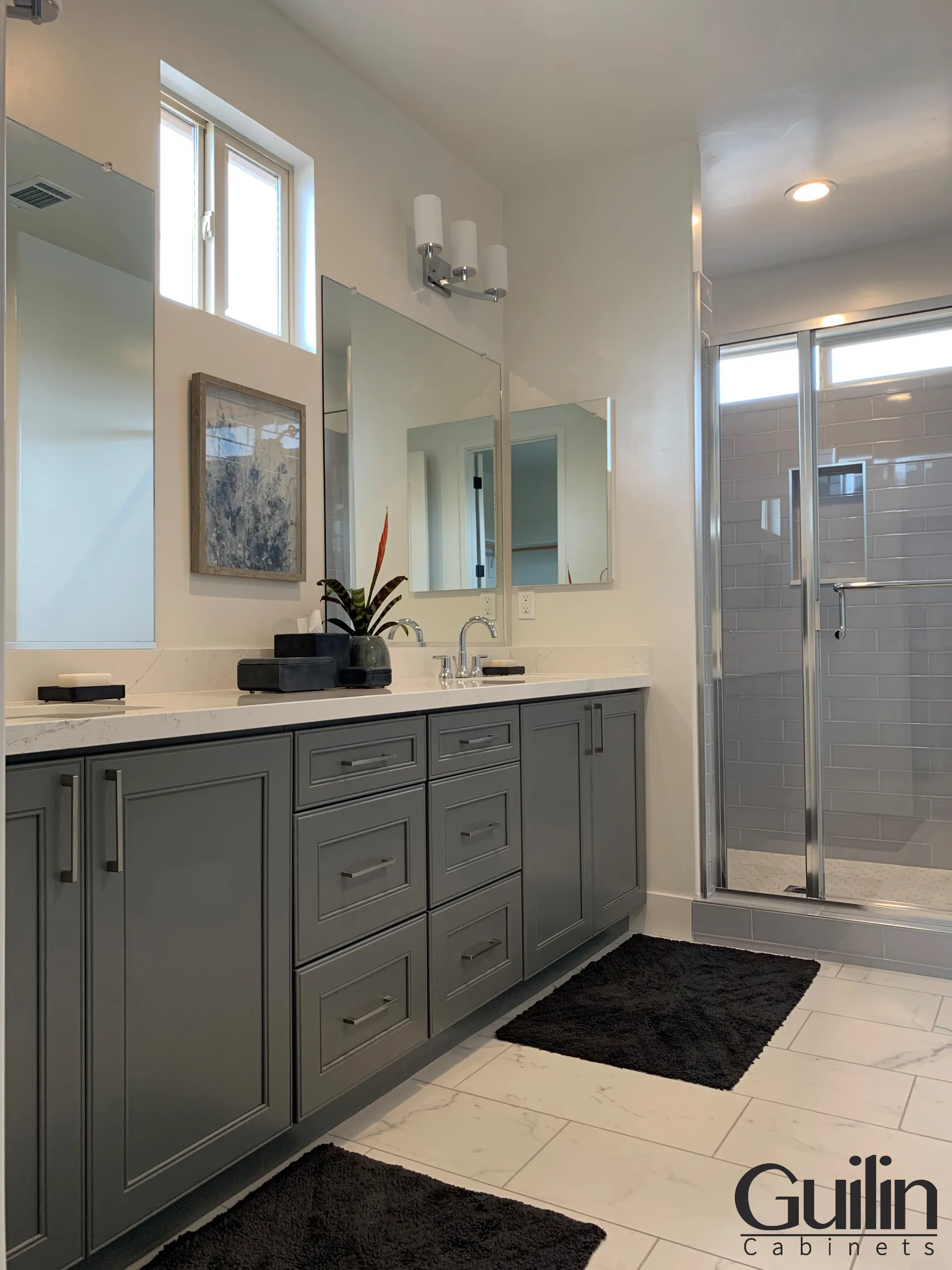 Task lighting:
This is another important element in a bathroom lighting system. This type of lighting is used to provide direct and focused light on specific tasks, such as applying makeup, shaving, or brushing teeth. Task lighting should be adjustable and should be able to be switched on and off easily. By taking all of these elements into consideration, you can create a lighting design that is both functional and aesthetically pleasing for your guest bathroom.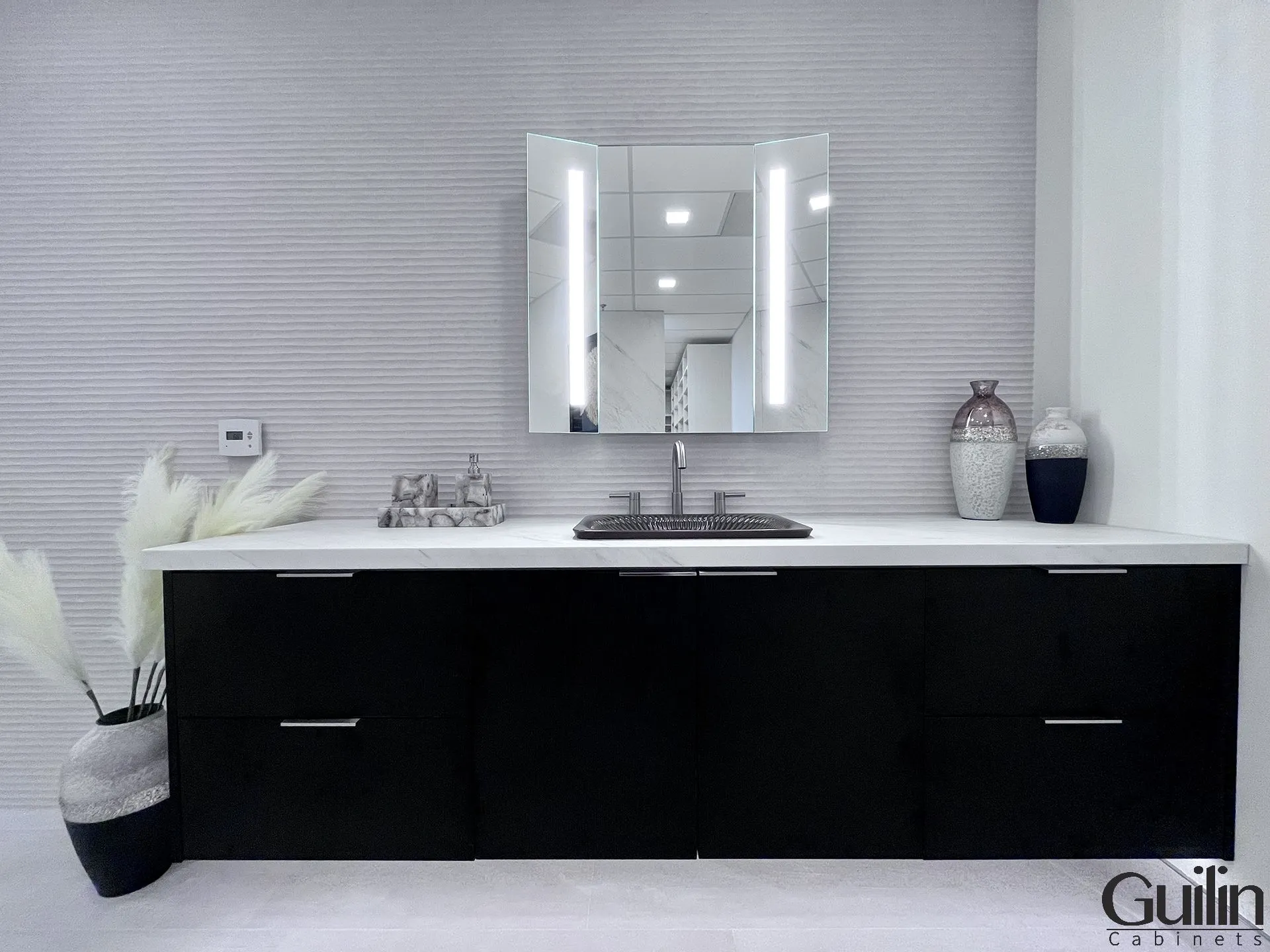 Guest Bathroom Trends Design Ideas
Minimalistic Designs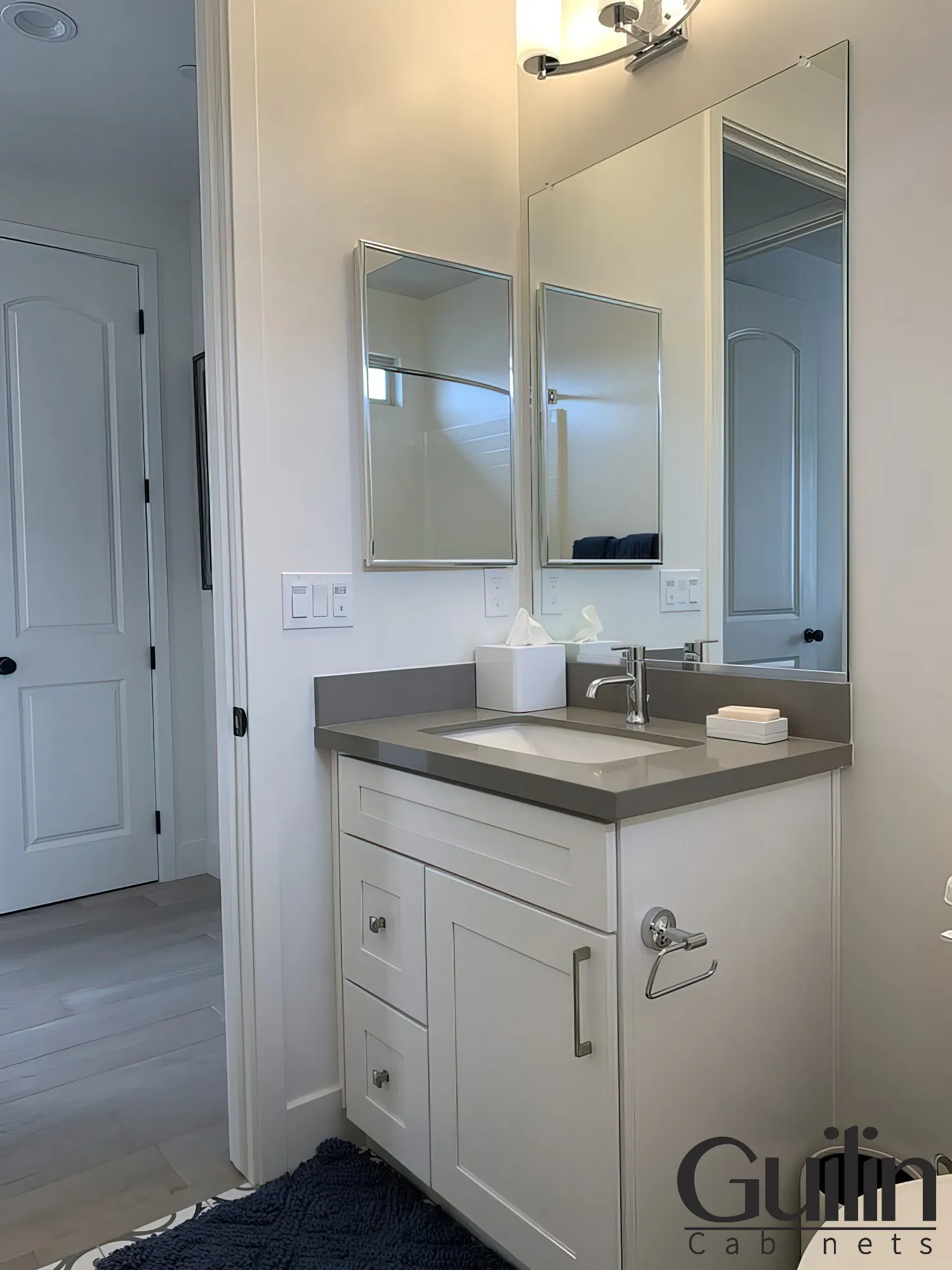 High-Tech Smart Technology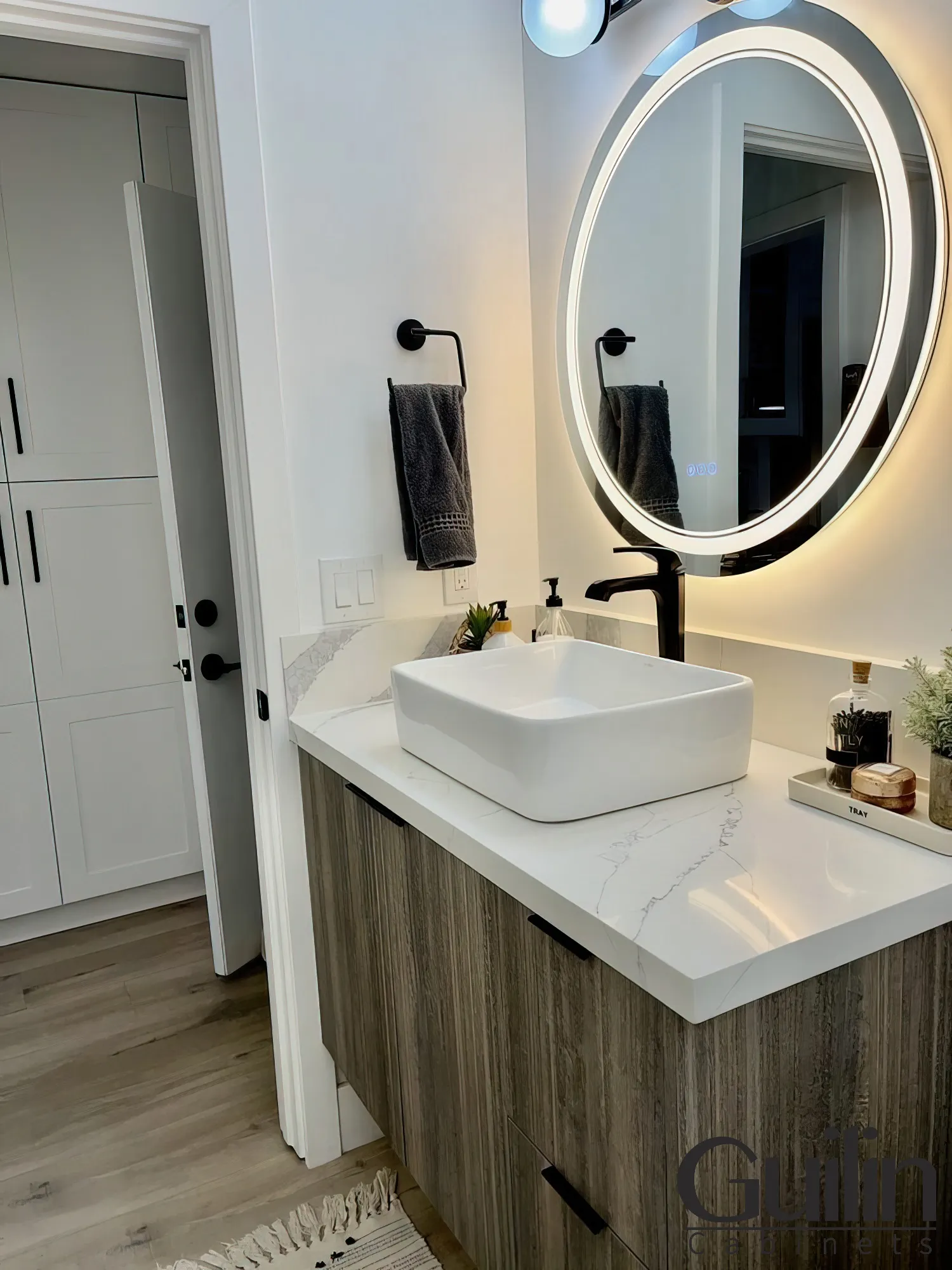 Natural Materials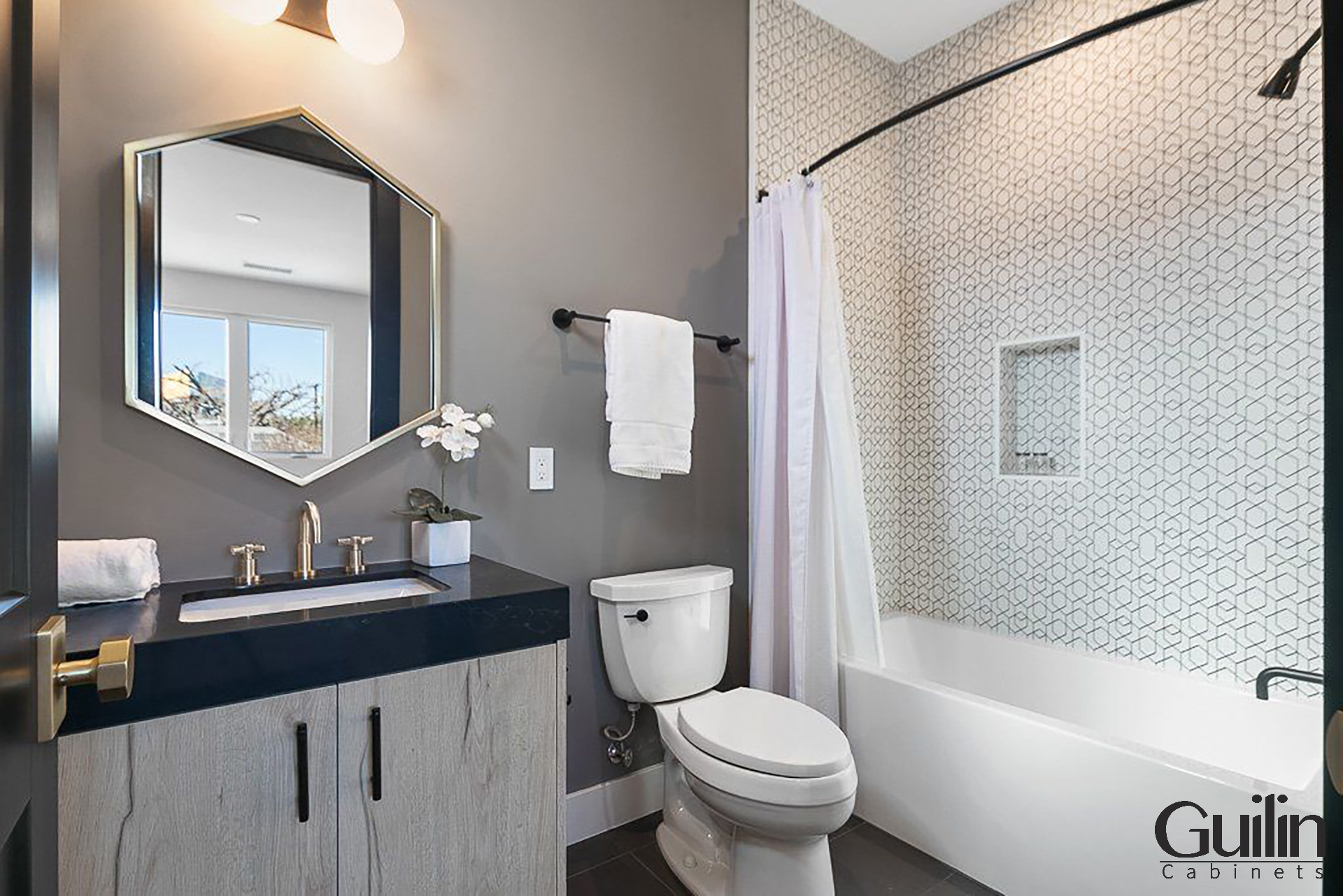 Walk-in Shower Design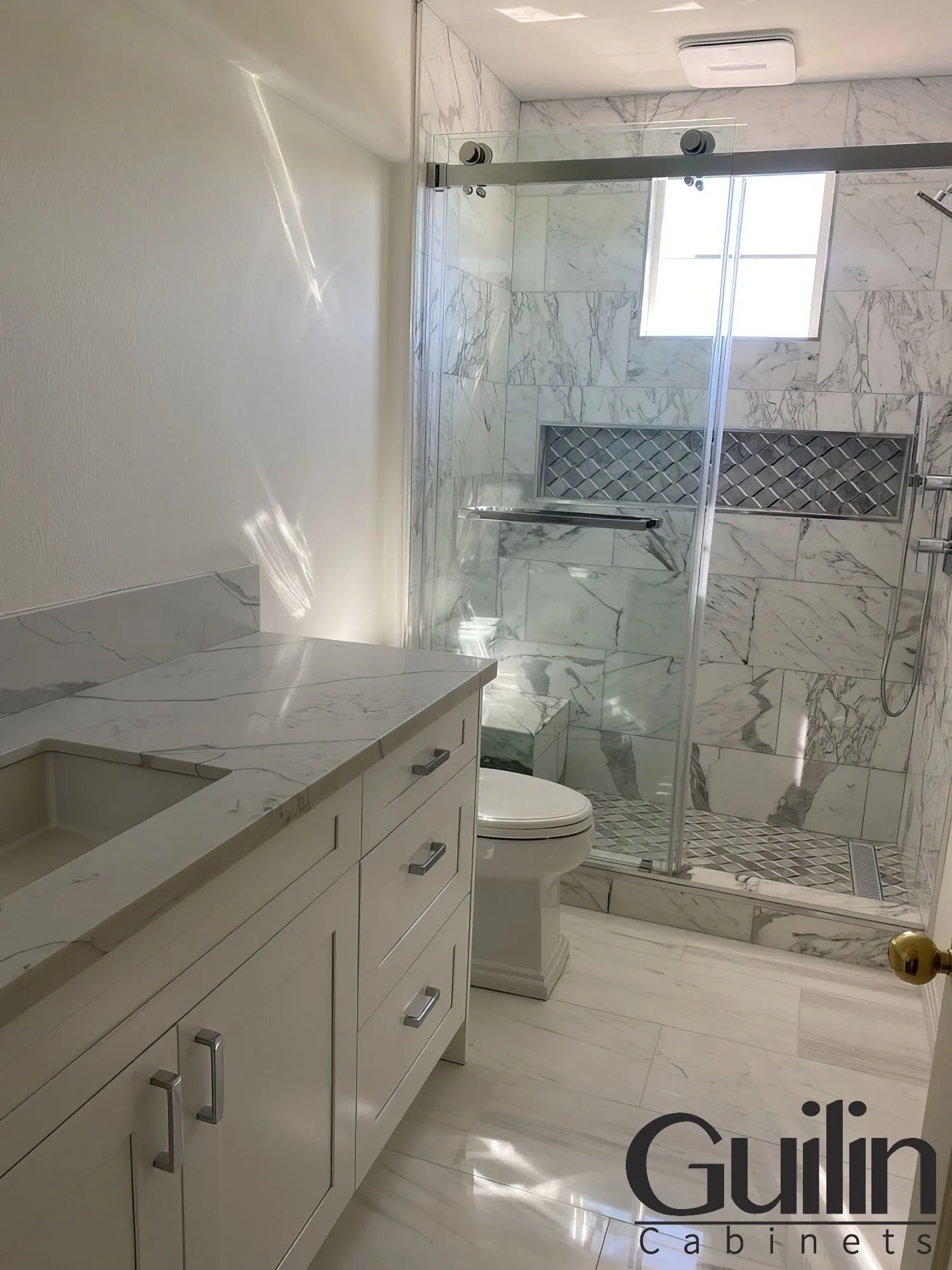 Floating Design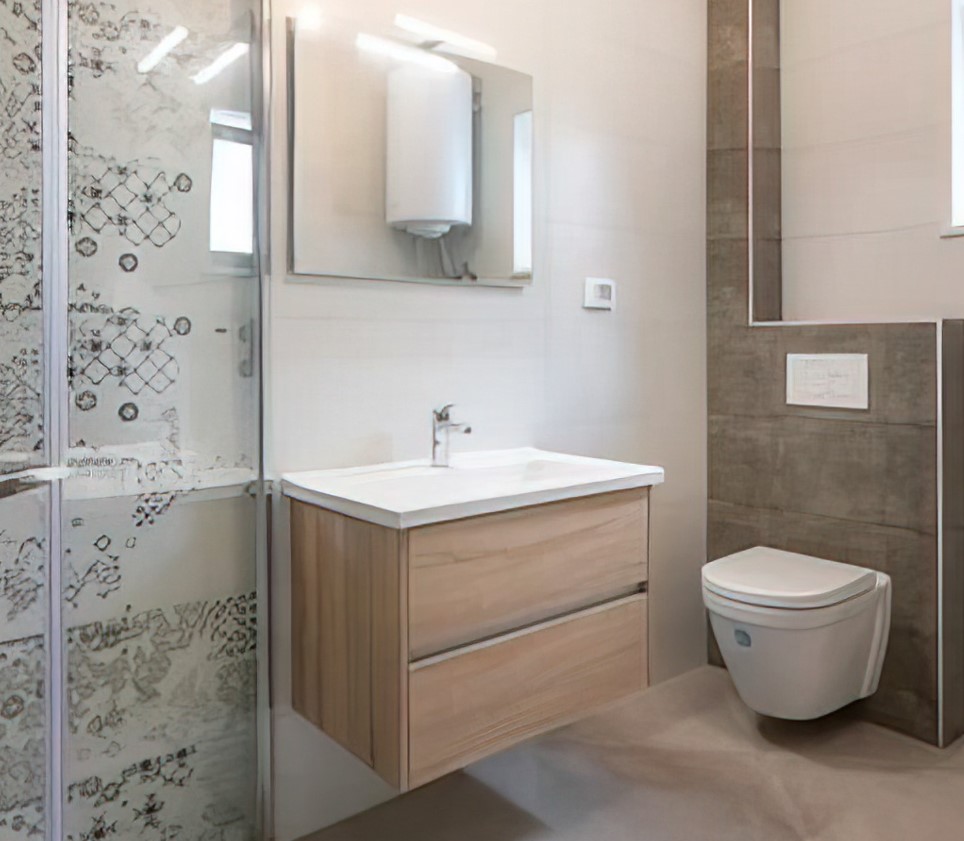 Bold Accents Design
What are the Basic Parts of a guest bathroom?
The essential components of a guest bathroom include a sink or vanity, a toilet, and a shower or bath. Other important features may include a mirror, towel racks, and storage space for guest toiletries.
How often should I clean my guest bathroom?
It's a good idea to clean your guest bathroom after each use if you have frequent guests. If your guest bathroom sees less traffic, you can probably get away with cleaning it once a week. Be sure to disinfect all surfaces, including the toilet, sink, and shower or tub.
Can I use my guest bathroom as a storage space when I don't have guests?
It's best to avoid using your guest bathroom as a storage space, as it can be inconvenient for your guests and make them feel unwelcome. Instead, try to find another place in your home to store your belongings.