Powder room location and where should the powder room be located? – As the smallest bathroom in your home, the Powder Room may not seem like a big deal, but it serves a crucial purpose. When hosting a party, entertaining guests, or inviting people over, the Powder Room is an incredibly important space. It's more than just a bathroom; it's a reflection of your style, taste, and overall home decor.
Placing the Powder Room in the right location can make all the difference. Are you struggling to decide where to put your Powder Room? Don't worry, you're not alone. In this blog post, we will explore some of the top options for placing your Powder Room and provide you with the knowledge you need to make the best decision for your home. Let's dive in!
=> Related Article: Popular Bathrooms: Master, Half, and Guest Bathrooms
Most Common Places to Put Powder Room in a House
In the Mudroom
First and foremost, a powder room in the mudroom is a sensible choice because it's typically located near an entranceway. This means that guests can easily access it when they enter your home, without having to traipse through other areas. Additionally, if you have children or pets that love to play outside, a powder room in the mudroom can be incredibly convenient. Instead of tracking dirt and mud through the house to use the restroom, they can simply pop into the mudroom and take care of business.
Another great benefit of having a powder room in the mudroom is that it can help you keep the rest of your home cleaner. By having a designated space for people to wash their hands or freshen up after coming inside, you can help minimize the amount of dirt and germs that make their way into other areas of your home. Overall, adding a powder room to your mudroom can be a smart, practical, and convenient choice for many homeowners.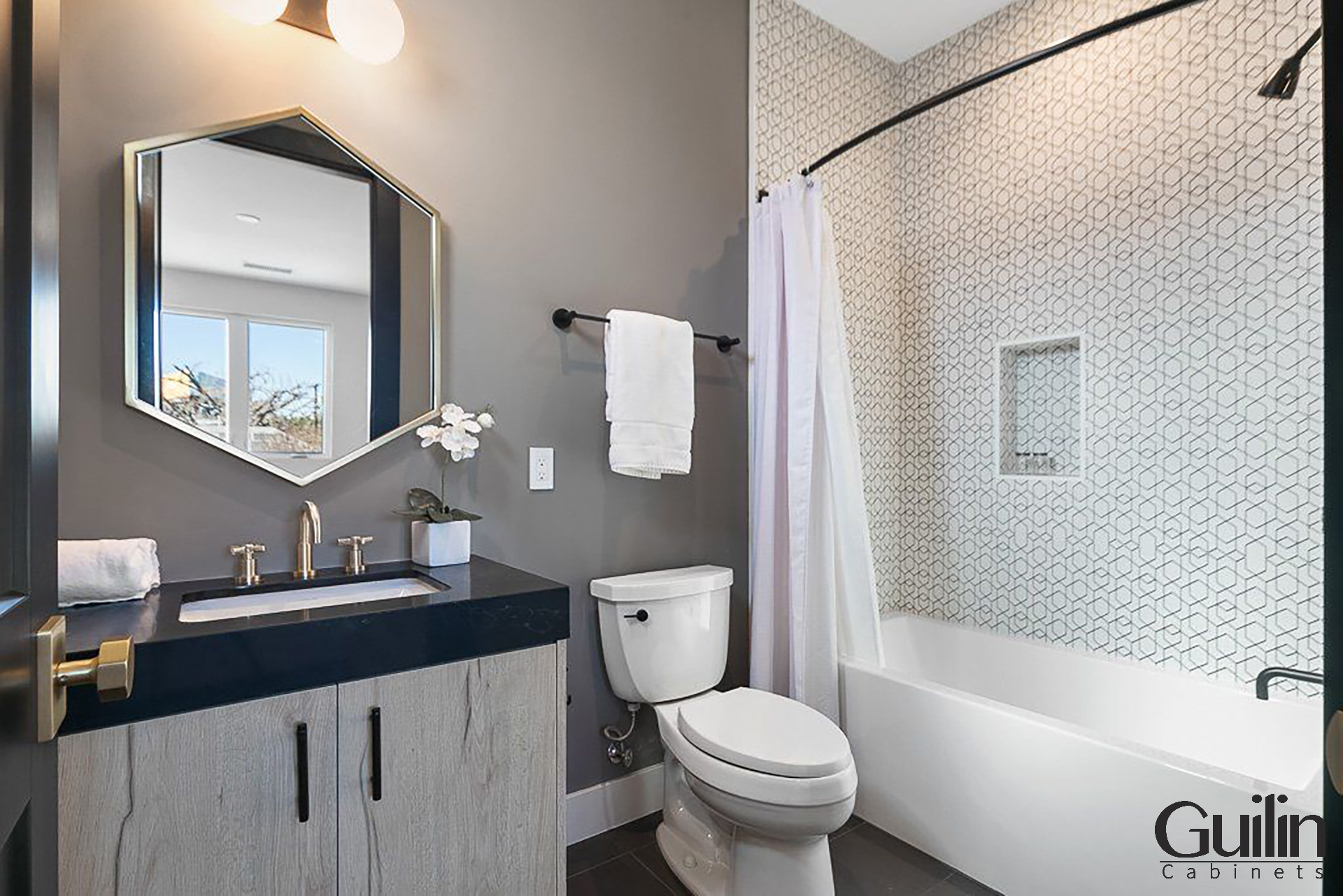 Under the Stairs
One of the most suitable and common places to put a powder room is under the stairs of your house. This space is often ignored or used as storage, but it can be transformed into a stylish and functional powder room. Under the stairs is a great option because it utilizes space that would otherwise go to waste.
It's also a secluded area that provides privacy and quietness, making it a perfect spot for a practical room. Furthermore, it's an area that can easily be accessed from both the main living areas and the bedrooms. With the proper design, this space can not only be functional but also stylish, creating a unique statement in your home. By utilizing this often-overlooked space, you can add value to your home while also creating a personal and functional space for you and your guests.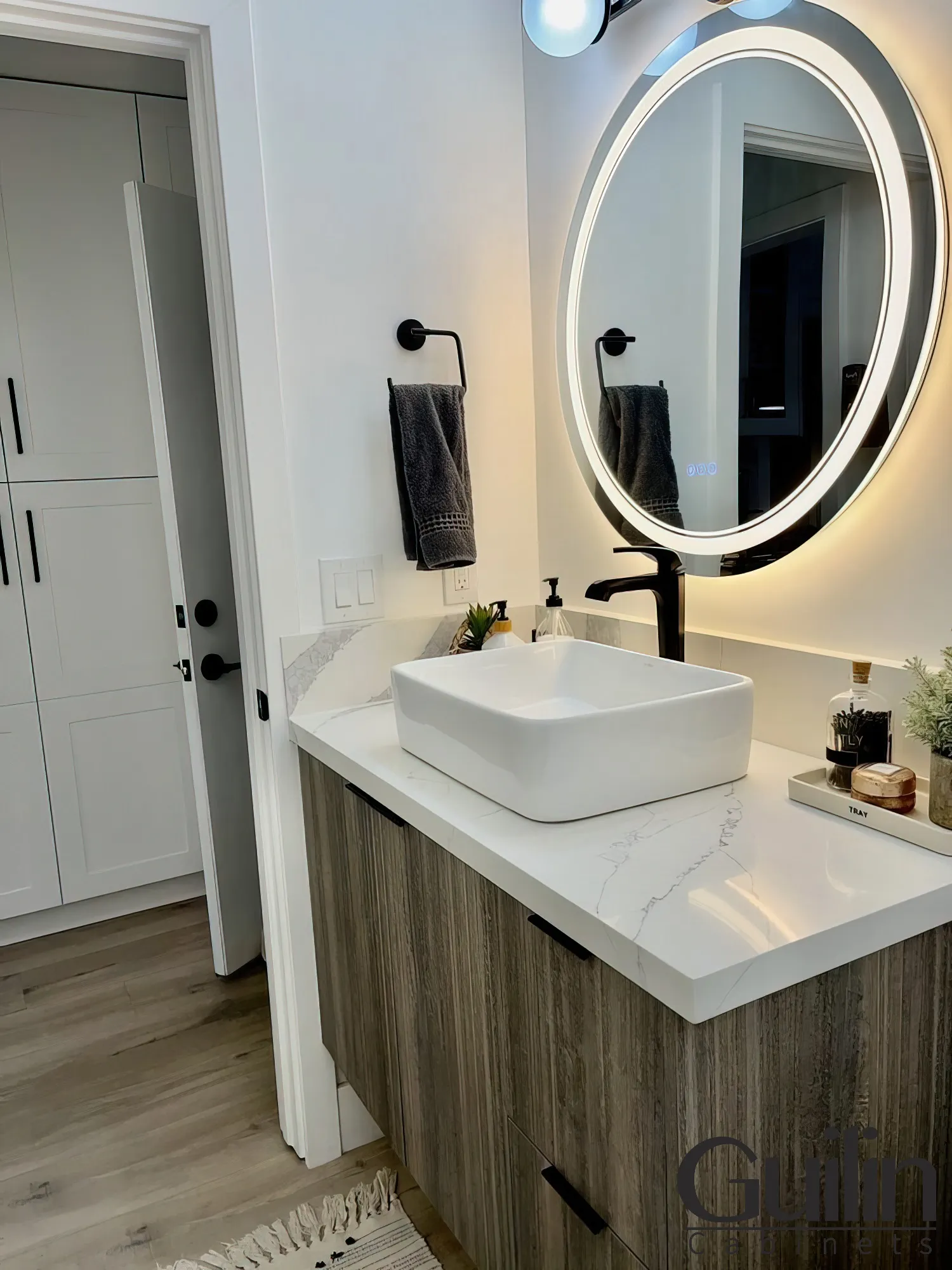 Next to the Kitchen
Another common place to put a powder room is next to the kitchen. This location is not only convenient but also incredibly practical. Being able to wash your hands and freshen up without having to leave the kitchen is a game-changer, especially when entertaining guests.
Plus, if you have a big family or frequent guests, having a powder room near where you cook and eat can save you a lot of time and hassle. Another benefit of putting a powder room next to the kitchen is that it typically requires less space than other locations, such as the foyer or hallway.
This means that you can save money on construction costs, as well as valuable square footage in your home. And if you're worried about privacy issues, don't be – with clever design techniques and soundproofing, you can ensure that your kitchen and powder room are completely separate.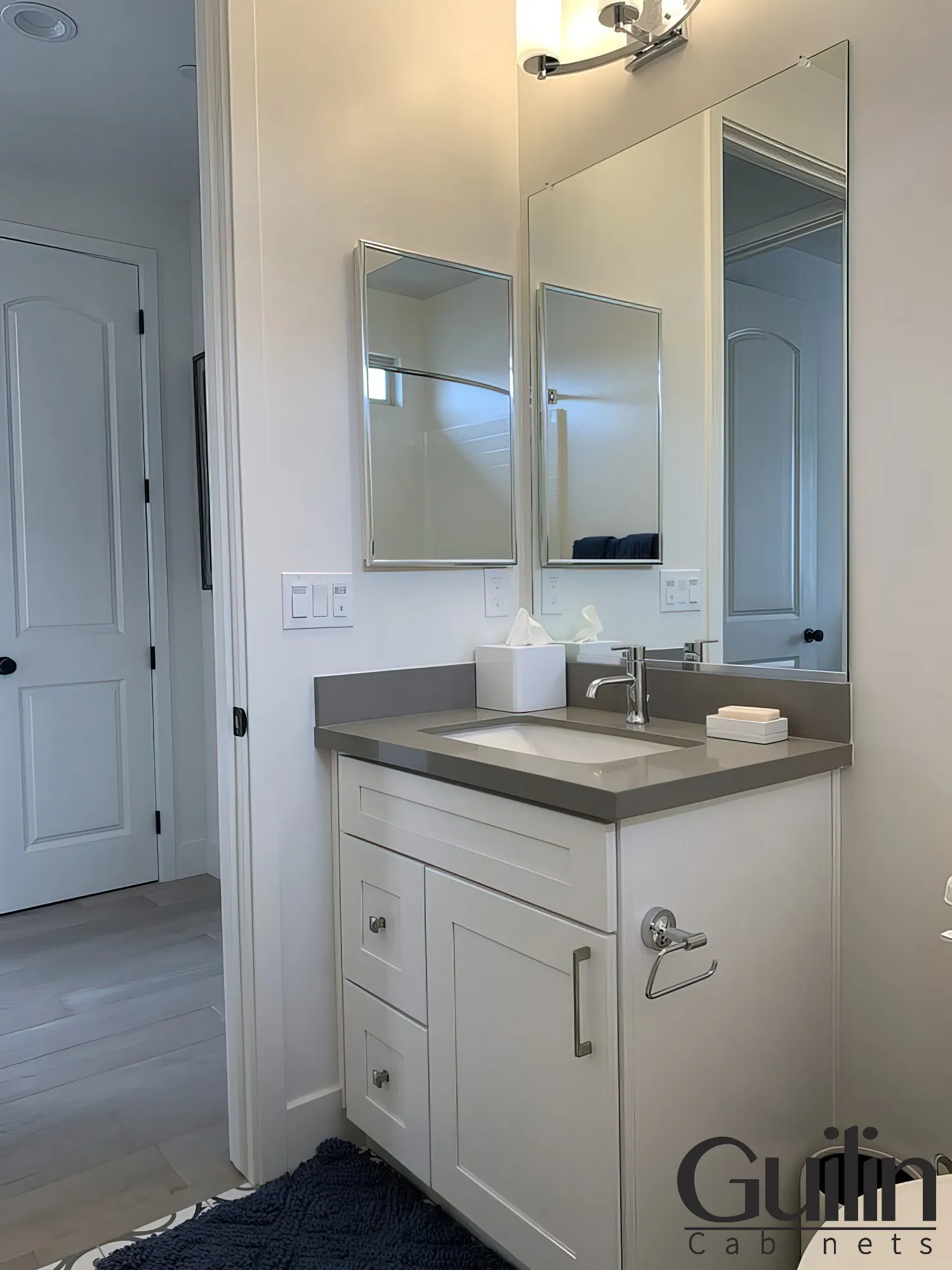 In the Guest Room
The next place you can put a powder room is in your guest room. Not only is it a relatively simple space to convert, but it also offers a host of benefits for you and your guests.
Firstly, it is the perfect solution for those who do not want to share a bathroom with their guests, providing them with extra privacy and comfort. Additionally, a powder room in the guest room can increase the value of your property, making it an attractive feature for potential buyers. Not only that, but it can also help to reduce traffic in other parts of your home, ensuring that your guest's privacy is respected.
All in all, adding a powder room to your guest room is a smart investment and a thoughtful addition to your home.
=> Related Article: Guest Bathrooms Ideas, Trends, Tips to Make It Better?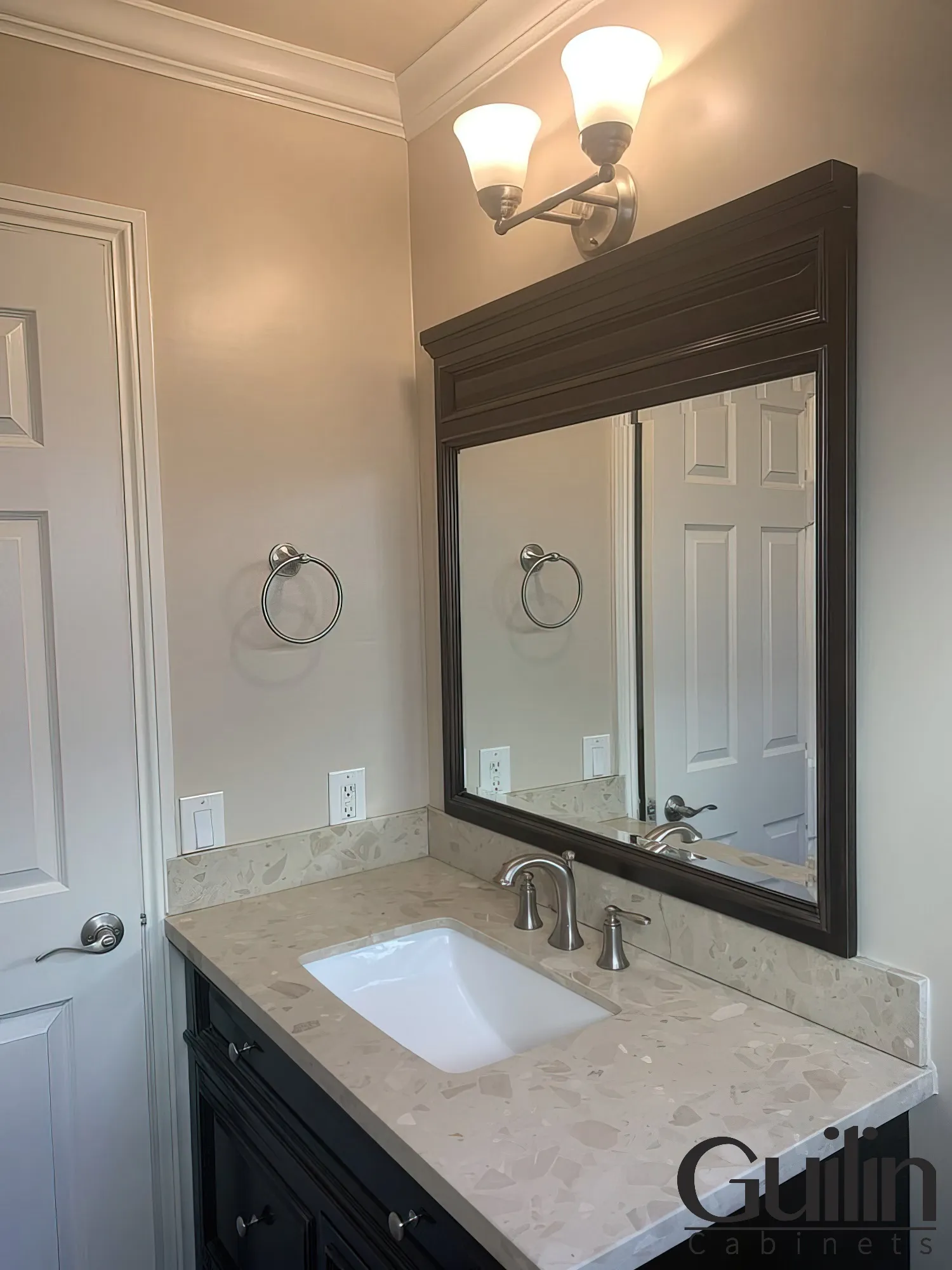 In the Hallway
The hallway is a perfect location for a powder room for many reasons. Firstly, it is easily accessible and readily visible to guests. This means that they don't have to wander around the house to find a bathroom, and you don't have to worry about directing them around your home.
Secondly, by having a powder room in the hallway, you are essentially creating a "zone" for the bathroom space. As a result, you can keep that zone separate from other areas of your home, such as your kitchen or living room. This is especially important as it helps to reduce the potential for mess and noise from any bathroom activities.
Finally, having a powder room in the hallway works wonders when it comes to reselling your home. In terms of relevance to the reader, if you're planning to sell your home, adding a powder room in the hallway is a valuable investment as it adds resale value to your home.
=> Related Article: How To Choose Bathroom Vanity Countertops?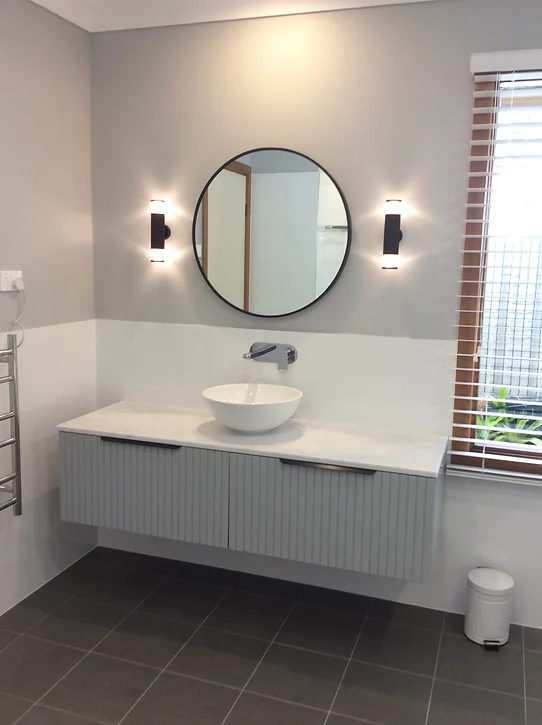 On a Lower Level or Basement:
If your home has a basement or lower level that is frequently used for social activities, consider adding a powder room there to avoid guests having to go upstairs. Placing a powder room in your home's lower level or basement offers practical advantages. It can enhance convenience for both residents and guests, provide privacy, utilize available space effectively, and often simplify plumbing installation. However, it's essential to consult professional remodel contractors and ensure compliance with local building codes.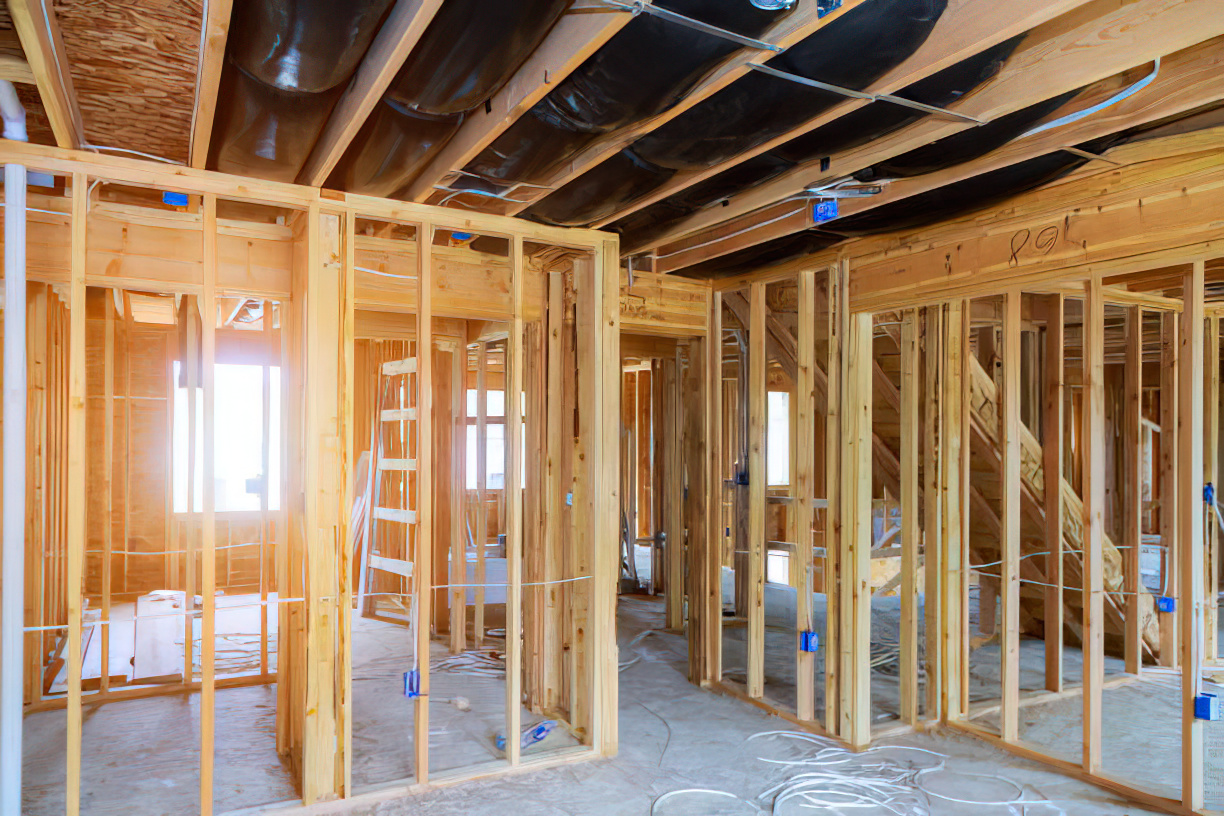 3 Factors Consider When to Choose Place for Powder Room
Size and available space of your home
The size and free space of your home will play a significant role in determining where to put your powder room. For example: If you live in a smaller home or apartment, you may not have as many options when it comes to placing your powder room.
However, you can still optimize your space to create a functional bathroom. Consider placing your powder room near the entrance or in a central location, allowing guests easy access without having to wander through your house. A powder room underneath the stairs, for example, is an excellent use of space that would otherwise go unused.
=> Related Article: The Benefits of Having a Powder Room in Your Home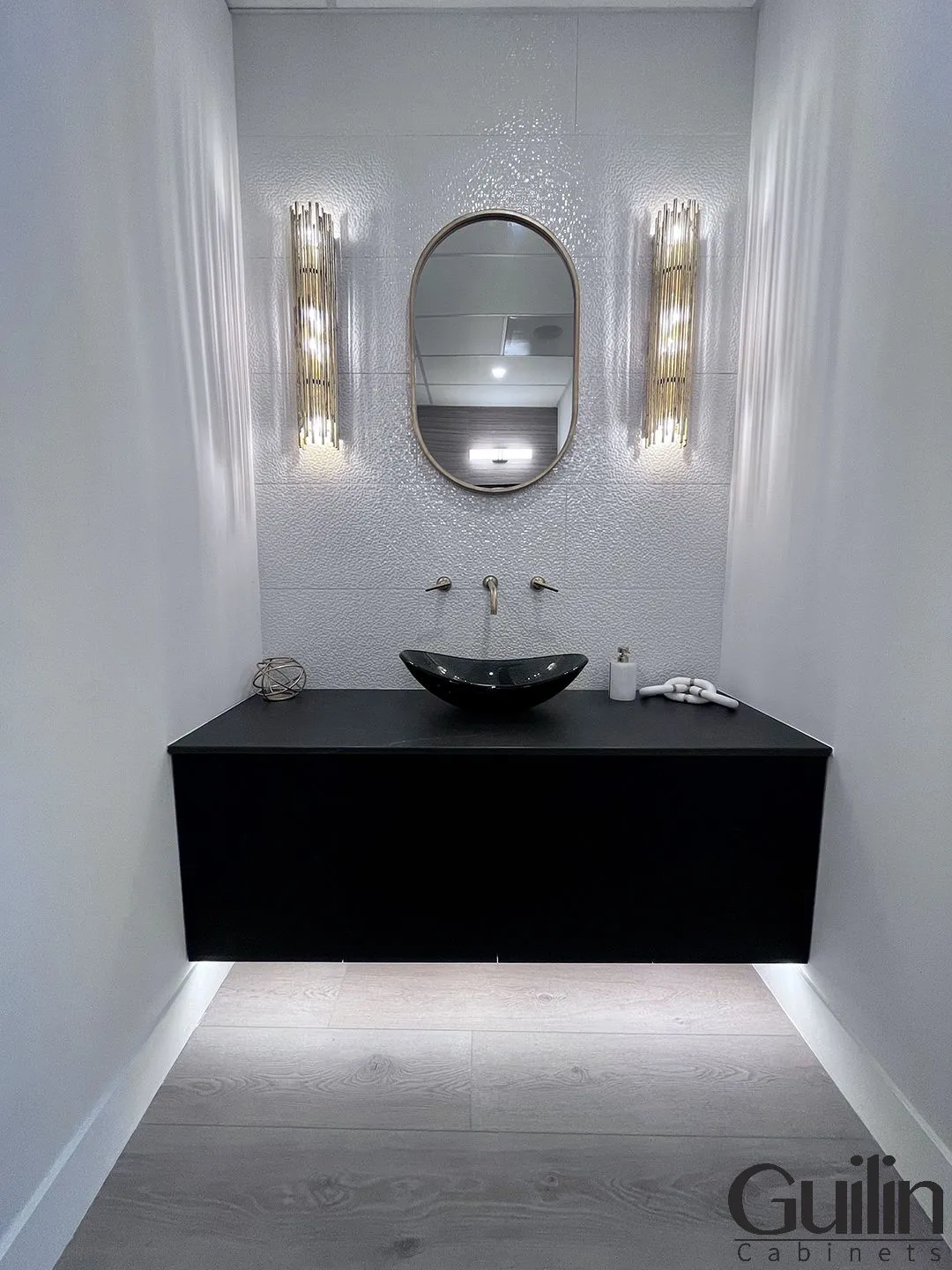 Consider the Privacy
Whether you have guests over or family members living with you, it is essential to ensure that the powder room is secluded and hidden from view to avoid any awkward moments. Privacy is especially important for me-time moments, such as when applying makeup, fixing one's hair, or even just taking a few moments to escape from guests or family members. You can Consider choosing right finishes and materials that offer a sense of privacy. For example, solid doors, soundproof drywall, or partition walls with appropriate finishes can contribute to a private atmosphere.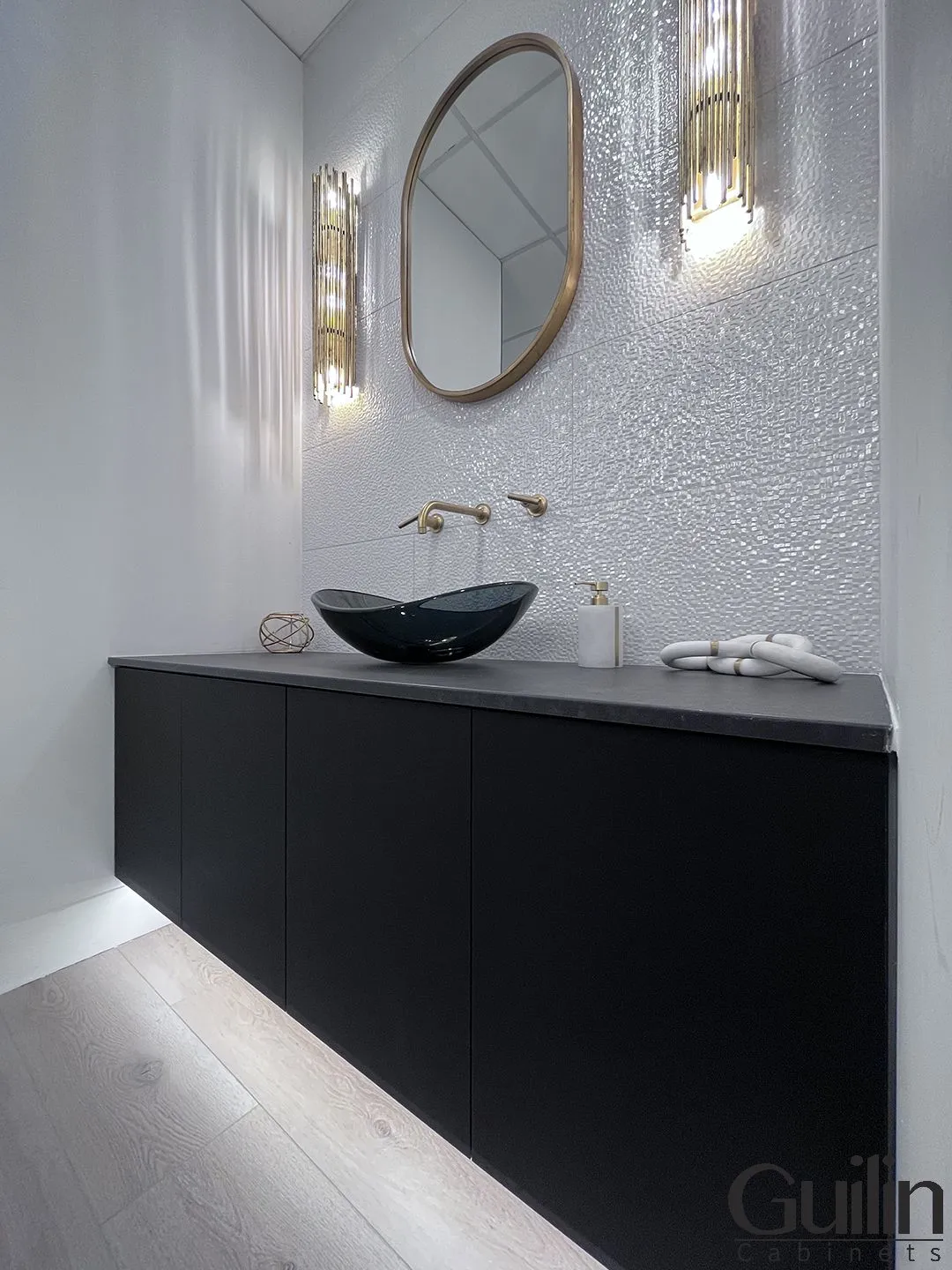 Easy to Reach
Finally, another significant factor to take into account is the ease of accessibility. This is because most powder rooms are used by guests who may not be familiar with the layout of your home. Additionally, powder rooms generally serve as a quick convenience when time is of the essence. Therefore, having your powder room placed in a location that is easily accessible will save your guests time as they won't have to search for it.
FAQs Powder Room in Your Home
What is a powder room, and why is it important to have one in your home?
A powder room, also known as a half-bath, is a small bathroom located near the main living areas of a home that typically contains just a toilet and sink. It serves as a convenient space for guests to freshen up without having to use the homeowner's personal bathroom. Having a powder room in your home can also increase its resale value and make it more attractive to potential buyers.
Can a powder room be located in a basement or attic space?
Yes, it's possible to install a powder room in a basement or attic space, but there are some factors to consider. In a basement, you'll need to ensure that there's adequate plumbing and ventilation to accommodate a bathroom and that the area is properly waterproofed to prevent moisture problems. In an attic space, you may need to install a dormer or skylight to bring in natural light and ensure adequate ventilation. Both options will likely require more extensive remodeling work than installing a powder room in a more central location.
Are there any design trends or styles to consider when designing a powder room?
Powder rooms are a great opportunity to have some fun and showcase your personal style. Some popular design trends include bold wallpaper or tile patterns, ornate mirrors or light fixtures, and unique sink or fixture designs. You can also play with color and texture to create a dramatic or eye-catching look. However, it's important to consider the overall design style of your home and ensure that the powder room fits in with the rest of the decor. A well-designed powder room can add personality and visual interest to your home without overwhelming the space.