Matte and semi-gloss finishes are two options for kitchen cabinetry that may have a significant influence on the room's looks and function. There are benefits and drawbacks to both choices, so it's important to consider them carefully before settling on one. We've put together this in-depth guide comparing the two to help you decide between matte and semigloss finishes for your kitchen cabinets.
Matte Finish: A Contemporary Elegance
A surface finish or texture that lacks gloss or sheen is referred described as "matte" Smooth and non-reflective are the characteristics of matte finishes. They differ from glossy or shiny surfaces in that they have a flat, dull surface that does not cause reflections or glare.
Matte finishes have surged in popularity for their contemporary and sophisticated appearance. They provide a smooth, non-reflective surface that exudes elegance and modernity. Matte finishes are also durable and long-lasting, making them a great choice for high-traffic areas. They are easy to maintain and come in a wide range of shades and colors to suit any design.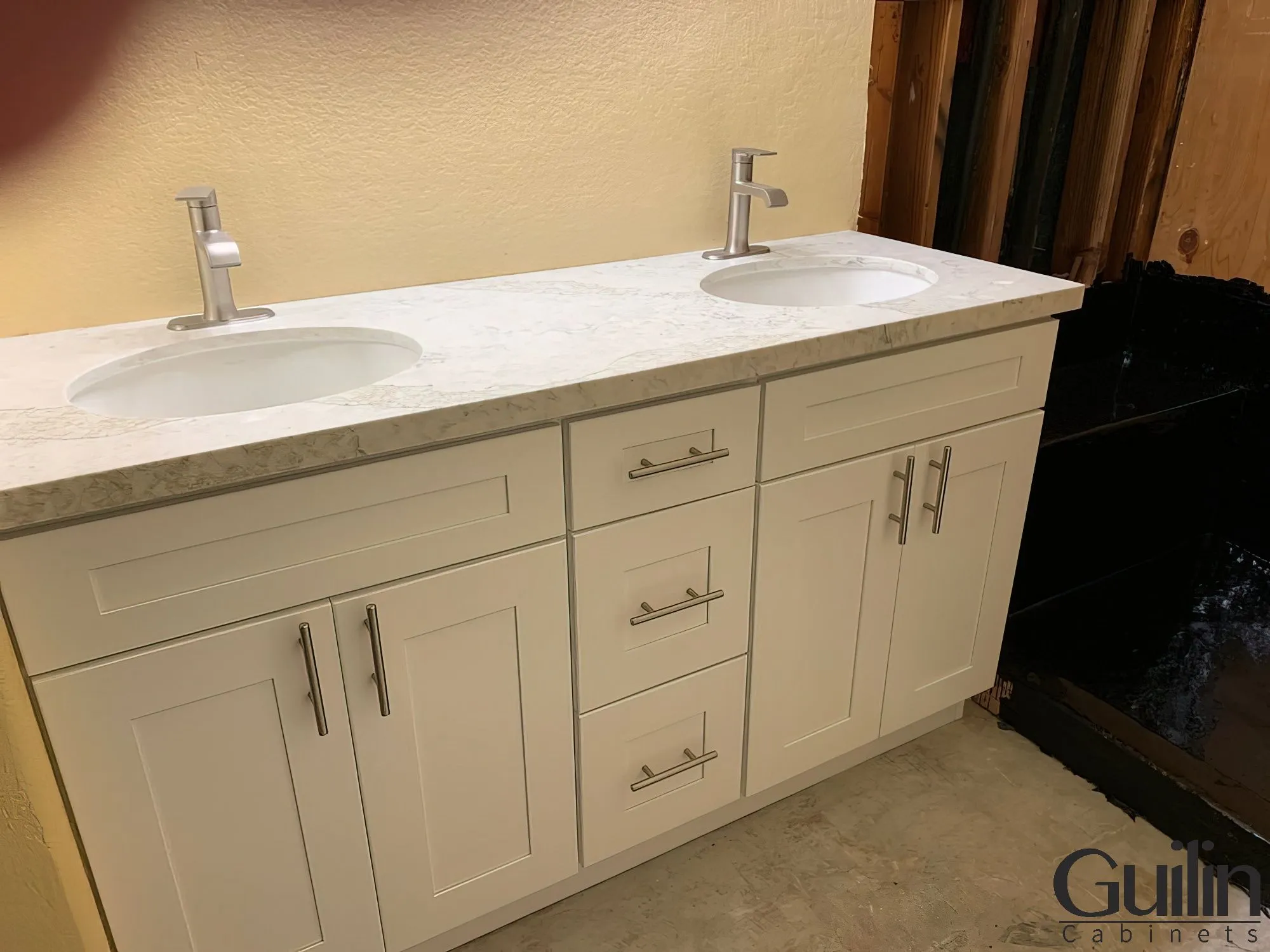 Pros of Matte Finish Cabinets
Aesthetic Appeal Matte finish cabinets lend an understated elegance to your kitchen, imparting a sense of modern luxury. Their absence of gloss eliminates glare and reflections, allowing other design elements to shine.
Conceals Imperfections One of the standout advantages of matte cabinets is their ability to conceal minor imperfections and scratches. This makes them an excellent choice for households with active or little kitchens.
Low Maintenance Maintaining matte cabinets is a breeze. They are less susceptible to fingerprints and smudges compared to their glossy counterparts, saving you valuable time on cleaning.
Versatility Matte finishes harmonize seamlessly with various kitchen styles, from rustic to contemporary. They serve as a versatile canvas for your kitchen's design elements.
Cons of Matte Finish Cabinets
Subdued Appearance Matte finishes, by nature, create a more subdued ambiance as they absorb light instead of reflecting it. If you're aiming to make your space appear larger or brighter, a matte finish might not be the best choice.
Slightly Less Smooth Surface Compared to high-gloss surfaces, matte finishes are not as smooth. While they are still easy to clean, they may require a bit more effort. However, a microfiber cloth can be used without worry of scratching the cabinets.
A semi-gloss finish on kitchen cabinets strikes a happy medium between a matte and a high-gloss sheen. The Finish gives the cabinets a light sheen without making them overly shiny, making the room feel more open and airy. Semi-gloss cabinetry is perfect for high-traffic homes since it's scratch- and dirt-resistant and requires little effort to keep looking like new. Due to their low upkeep and long lifespan, they are a great option for kitchens. The semi-gloss surface also discreetly contrasts the wall paint and the worktops, which contributes to the room's overall look. The refinement of semi-gloss cabinets may be brought into any kitchen without becoming overbearing.
Pros of Semi-Gloss finish:
Easier to touch up and repair than gloss finishes.
Less expensive than gloss finishes.
More resistant to fingerprints and dirt than gloss finishes.
Semi-gloss finishes still offer a sleek, modern look.
Cons of Semi-Gloss finish:
Do not reflect light as well as gloss finishes.
Show more imperfections than other finishes.
Can be more difficult to clean than gloss finishes.
Comparison of Matte Finish and Semi-Gloss Finishes
| | |
| --- | --- |
| Matte Finish | Semi-Gloss Finish |
| Has a non-reflective, velvety appearance | Reflects light, creating a shiny appearance |
| Shows less dirt, smudges, and fingerprints | More prone to showing dirt, smudges, and fingerprints |
| Offers a more subtle, understated look | Creates a sleek, modern look |
| Does not highlight imperfections as much | Can accentuate imperfections on the surface |
| Can make a smaller kitchen feel larger | Can make a larger kitchen feel more luxurious |
Gloss Level:
Matte Finish: Matte finishes have a very low level of gloss, often referred to as "flat." They are the least reflective and provide a non-shiny, velvety appearance.
Semi-Gloss Finish: Semi-gloss finishes, also known as satin finishes, have a moderate level of gloss. They are shinier than matte but less reflective than high-gloss finishes.
Surface Texture:
Matte Finish: Matte finishes typically have a smooth, flat texture that doesn't reflect light, making imperfections in the surface less noticeable.
Semi-Gloss Finish: Semi-gloss finishes have a slightly smoother texture compared to high-gloss finishes but are not as smooth as matte. They can still hide minor imperfections but to a lesser extent than matte finishes.
Light Reflection:
Matte Finish: Matte surfaces absorb light, which means they don't reflect much light back to the viewer. This makes them ideal for spaces where you want to reduce glare and minimize reflections, such as on walls or in photography for reducing glare and reflections on the subject.
Semi-Gloss Finish: Semi-gloss surfaces reflect more light than matte finishes but less than high-gloss finishes. This results in a subtle sheen that can give a sense of depth and richness to the surface.
Do you Need More Professional Advice?
Two of the most popular types of finishes available for kitchen cabinets are Matte and semi-gloss. If you want to remodel your kitchen cabinets but aren't sure what will work best for your kitchen space, get advice from a professional remodel kitchen cabinet company.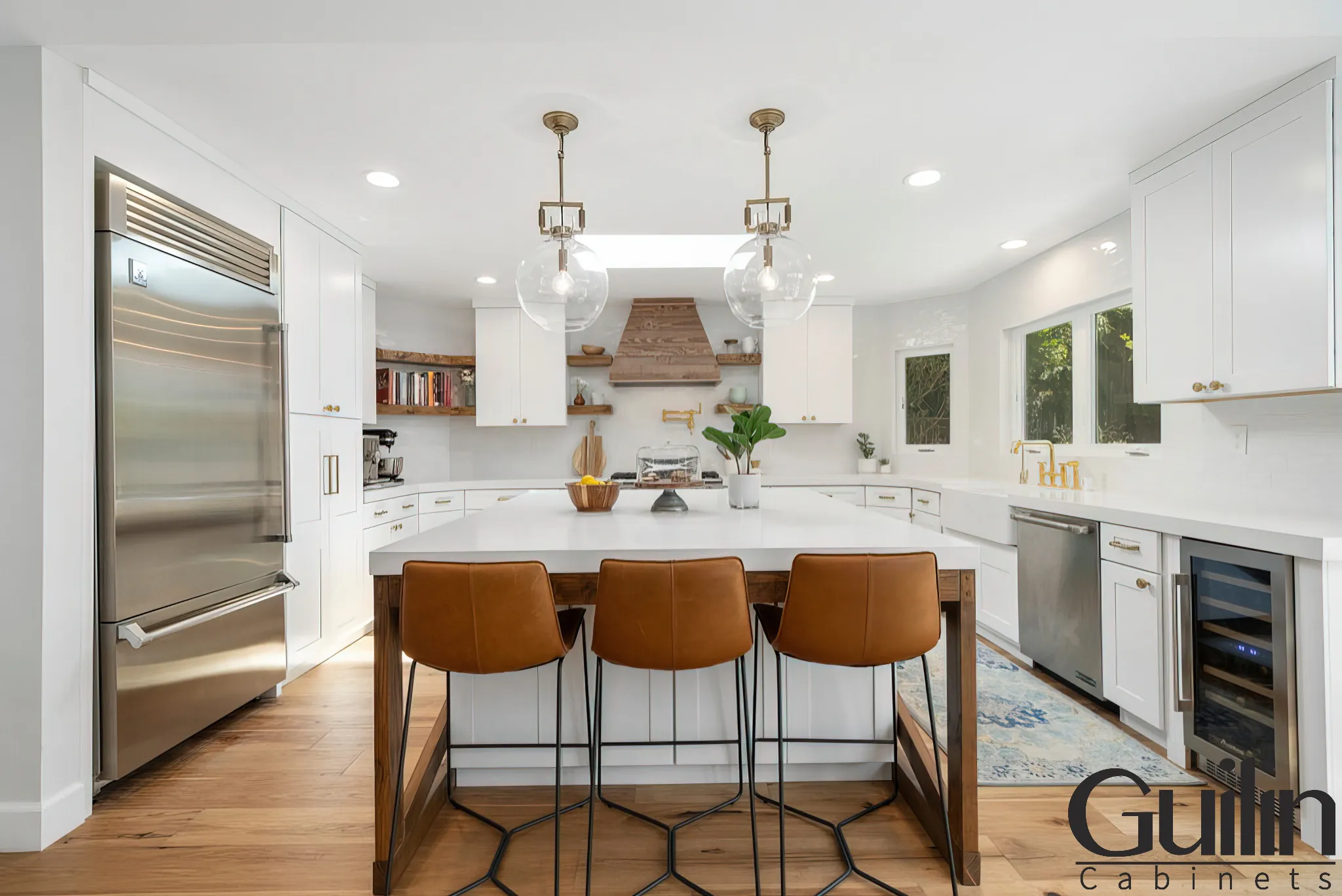 For assistance, get in touch with Guilin Cabinets right away.
Hotline: +1 949 299 2370
Email: info@guilincabinets.com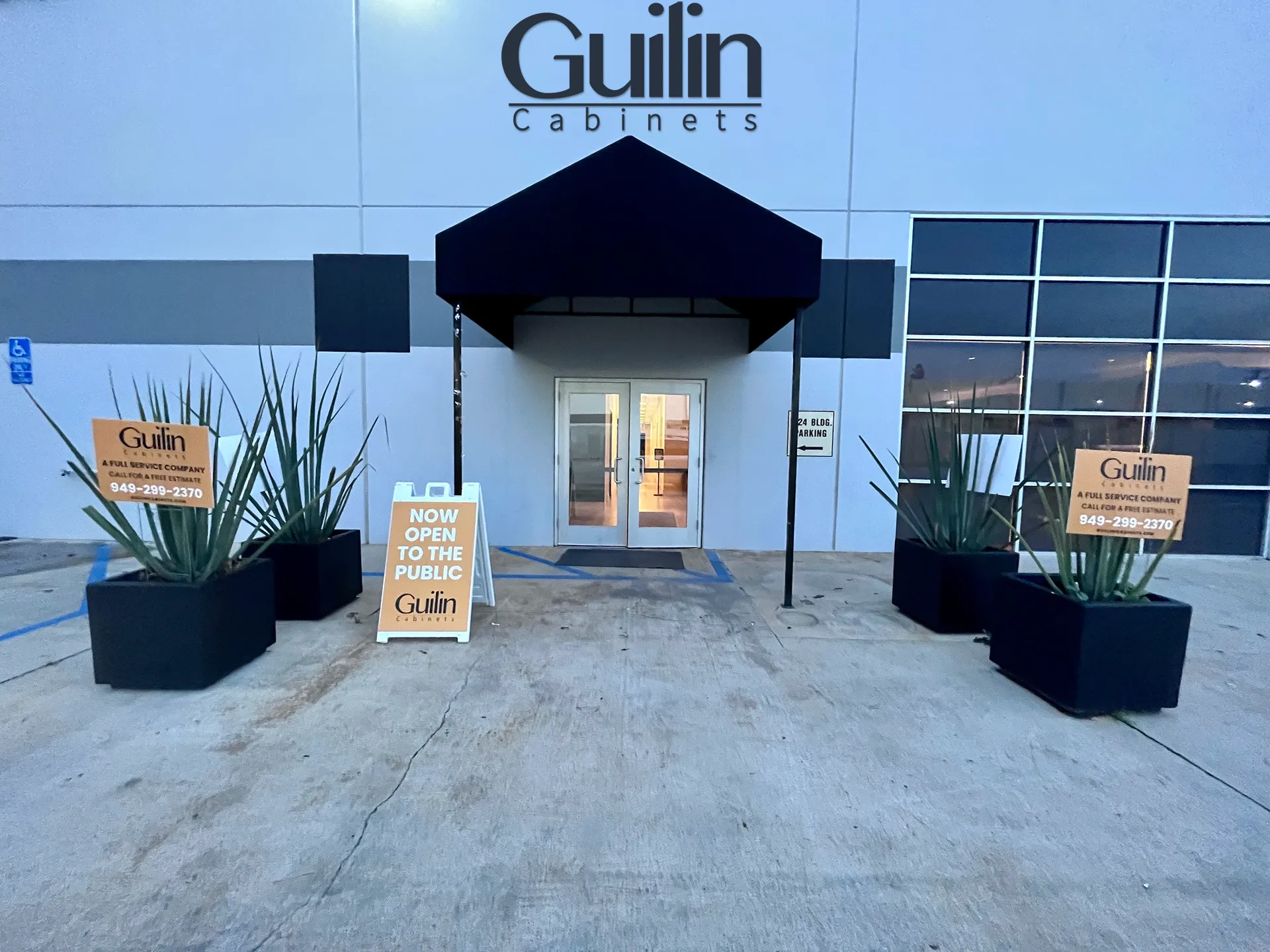 FAQ about Matte VS Semi Gloss Kitchen Cabinets
Which kitchen cabinet finish is more popular, Matte or Semi-Gloss?
Matte and Semigloss finishes are popular, but the choice depends on individual preferences and kitchen design. Matte offers a classic look, while Semi-Gloss provides a contemporary feel.
Are Matte kitchen cabinets more susceptible to damage?
Matte cabinets are excellent at concealing minor imperfections, such as scratches and fingerprints, but they may show wear over time. Regular cleaning and maintenance can help preserve their appearance.
Are there specific colors that work best with each finish?
Matte cabinets are ideal for darker and bolder colors, while Semi Gloss finishes complement lighter and more vibrant color schemes.