We know that attention to detail is crucial when designing a bathroom. The flooring you decide on is one of the most important but sometimes disregarded features. As interior decorators, it is our job to help you navigate the maze of bathroom flooring choices. We'll look into a wide variety of options together, and you can rest assured that whatever you choose will suit your taste, budget, and level of caretaker involvement.
Exploring Your Bathroom Flooring Options
In our vast experience, we've learned that bathroom floors are unique in terms of the challenges they face. They're constantly exposed to moisture, temperature fluctuations, and the risk of slips and falls. As a team dedicated to delivering superior bathroom aesthetics, we recognize the paramount importance of selecting the ideal flooring material that guarantees both longevity and safety.
Laminate: Cost-Effective Alternative
Laminate bathroom flooring is a cost-effective alternative that satisfies your needs for water resistance and beauty. This adaptable option is not only cheap but also simple to keep up and set up. You can choose from a variety of materials and designs, including wood and stone, to find the perfect match for your bathroom. However, laminate can be damaged by prolonged exposure to water, so it's important to clean up spills very once.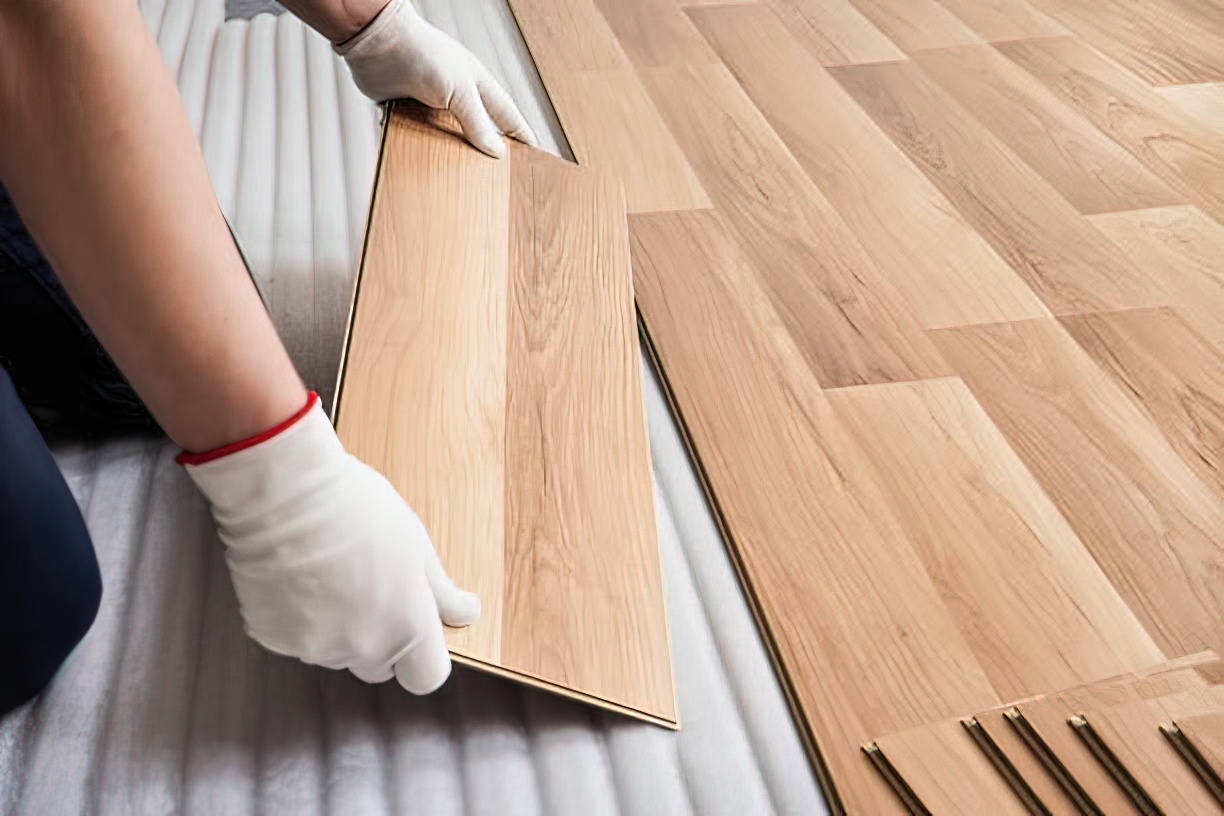 Natural Stone: Timeless Elegance and Durability
Tiles made from real stone are an excellent alternative for the bathroom floor because of their beautiful design and long lifespan. Choose from premium materials like marble, granite, or travertine, all of which feature a distinct natural texture, and hence no two tiles will ever be exactly identical. Since natural stone is often porous, it is recommended that it be sealed or glazed to make it water and slip-resistant. However, it's important to keep in mind that bathrooms with a lot of foot activity may require more frequent upkeep. Installation fees could equal the price of the tiles, making the initial outlay more than it would be with certain alternatives.
Pros:
Impressive Resale Value: Adds significant value to your property when selling.
Exceptional Durability: Known for its long-lasting and robust characteristics.
Cons:
High Cost: Tends to be on the expensive side.
Challenging Installation: Not the best choice for DIY enthusiasts due to its complex installation process.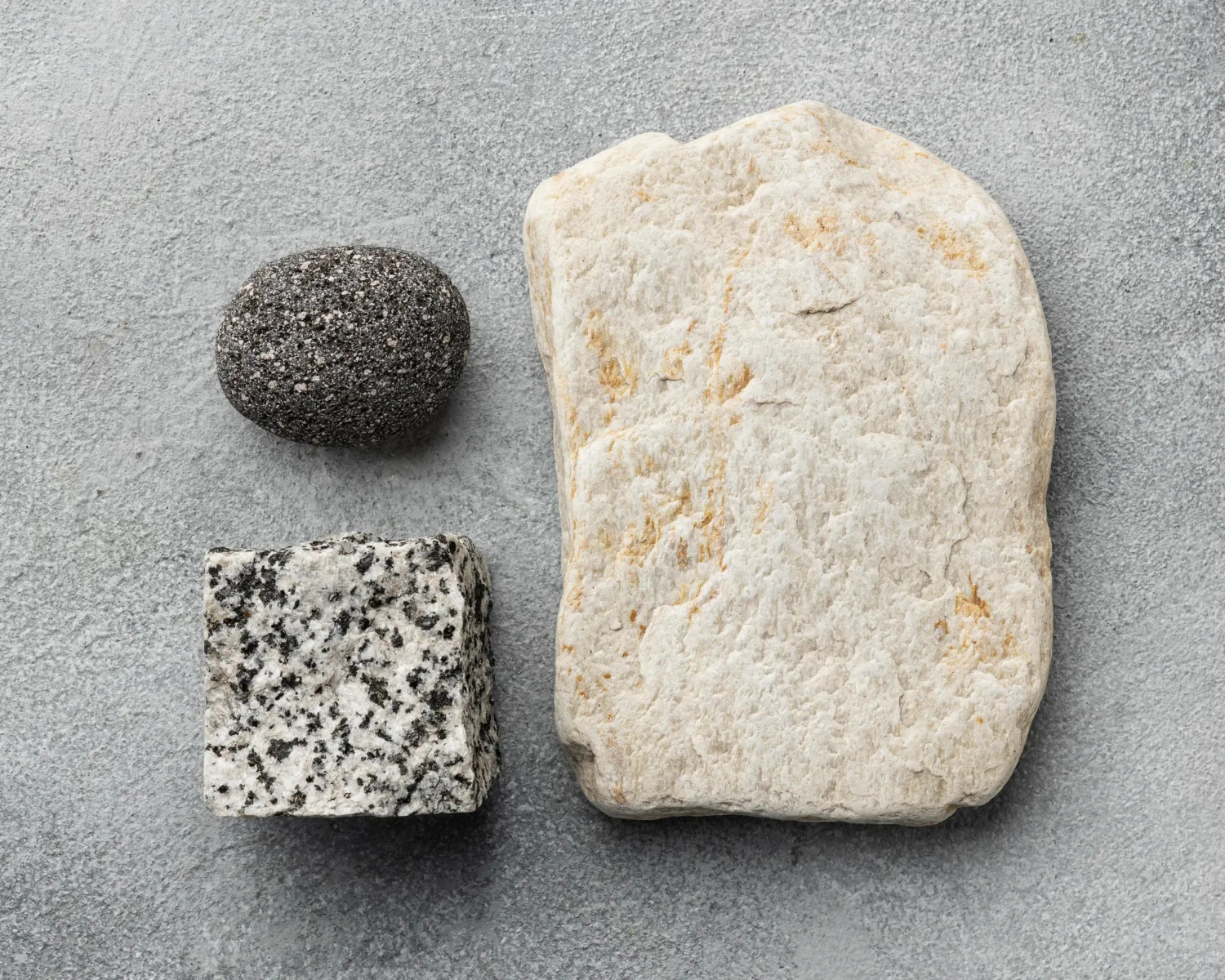 Cork: A Cozy and Safe Choice
Cork bathroom flooring offers a softer, more textural alternative to the typical tile seen in bathrooms. It's one of the safest options because it's naturally non-skid and has a springy sensation. Cork flooring is water-resistant but not waterproof, so they are not ideal for bathrooms that see a lot of splashes and spills, such as those used by youngsters. While installing cork flooring may be done by the average homeowner, the final step of applying a polyurethane coat might be a little tricky. Despite price fluctuations associated with variations in quality and thickness, it is still a relatively inexpensive option.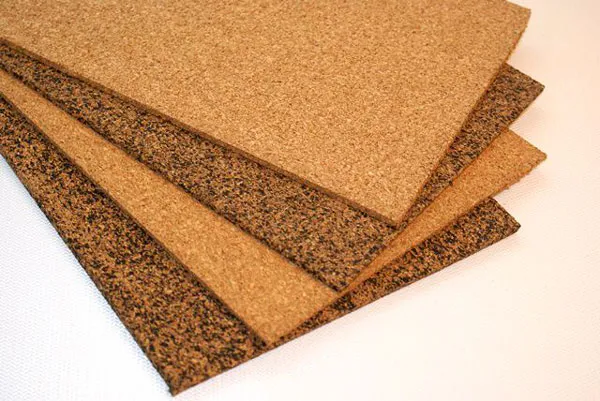 Porcelain: Elegance Meets Durability
Our experts have declared porcelain tile flooring as the ultimate choice for most homeowners. Not only does it exude a sleek and elegant appearance, but it also boasts exceptional durability and water resistance. With a plethora of finishes, sizes, and textures to choose from, porcelain tile effortlessly complements any design or look you desire. The high quality and easy maintenance do come at a price, which may not be ideal for those on a tight budget. It's important to note that some porcelain tiles can be slippery, so it's advisable to inquire about products with Americans with Disabilities Act (ADA) certification for added safety.
Pros:
Offers a wide array of style choices to suit your aesthetic preferences.
Enhances your home's resale value, making it a valuable investment.
Compatible with radiant heating systems, ensuring a cozy and warm environment.
Easy to clean, making maintenance a breeze.
Cons:
Can feel cold underfoot, which may not be comfortable, especially during colder seasons.
Its hard surface can be challenging to stand on for extended periods, potentially causing discomfort.
Some options may appear sterile in appearance, lacking a warm or cozy feel.
Depending on the finish, it can be slippery, posing a potential safety hazard.
Luxury Vinyl: Hassle-Free Elegance
Low-maintenance luxury vinyl flooring is your best bet if you want something that looks great and requires minimal effort to keep clean. It comes in both water-resistant and waterproof varieties, so spills are easy to clean up. It comes in a broad variety of colors and designs, helping you look expensive without breaking the bank. Additionally, it offers a pleasant and warm surface to walk on, making it an excellent option for people who would rather not step barefoot on cold tiles first thing in the morning. The remarkable lack of slippage increases security.
Pros:
Excellent Waterproofing: It offers complete waterproofing, making it ideal for wet areas.
Cost-Effective: An affordable flooring option for various budgets.
Waterproof Plank Seams: The seams of the planks are waterproof, enhancing moisture resistance.
User-Friendly Installation: Both tiles and planks are easy to install, making it a suitable choice for DIY enthusiasts.
Easy Replacement: Floating vinyl flooring is a breeze to replace when needed.
Cons:
Limited Resale Value: Often, it doesn't significantly increase the value of a property when reselling.
Surface Imperfections: Bumps and gaps in the underlayment or subfloor can become visible on the vinyl surface, affecting its appearance.
Ceramic Tile: Modern Beauty on a Budget
Ceramic tile flooring is the way to go if you want your bathroom to seem modern and stylish without breaking the budget. High-traffic bathrooms can benefit from ceramic tiles because of the ease with which they can be cleaned without affecting the surface. Ceramic tile is less expensive than some other tile options, and it can be installed by an intermediate Do It Yourselfer, saving even more cash. Although ceramic tiles last a long time and look great, you should be aware that they are more slippery than other flooring options.
Pros:
Diverse Style Options: Offers a wide range of style choices.
High Resale Value: Adds value to your property when it comes to selling.
Compatible with Radiant Heating: Works effectively with radiant heating systems.
Easy to Clean: Maintains its appearance with straightforward cleaning.
Cons:
Cold Underfoot: Tends to feel chilly when walking barefoot.
Hard Surface: Uncomfortable to stand on for extended periods due to its rigidity.
Often Has an Aseptic Appearance: Can sometimes appear clinical or sterile.
Slippery: May pose a slip hazard, especially when wet.