In the Market of Kitchen, countertop surface materials have various options from granite to laminate. Each material has its own pros and cons, and which is right for you depends on many factors including durability, cost, maintenance, appearance, and heat resistance. Kitchen countertops are costly, so that is why you need to do your research before making a final decision. Here are the Top 5 Kitchen Countertop Materials Ranked
=> Read more: The Average Price of Different Countertops
GRANITE COUNTERTOPS
Granite countertops are one of the most sought-after countertop materials on the market today. They offer a luxurious, timeless look that adds a touch of class to any kitchen. Granite countertops are durable, scratch resistant, and impervious to heat. They also come in a variety of colors, giving homeowners the chance to customize their countertops to match their kitchen's overall design. The natural stone also provides a unique surface that is virtually maintenance-free.
That is why Granite countertops are also a great investment. They are very long-lasting and can last for decades without needing to be replaced. The high-end look of granite countertops can also add to the value of your home. Additionally, granite countertops are highly resistant to bacteria and other contaminants, making them ideal for food preparation.
=> Related Article: How To Maintain Granite Kitchen Countertops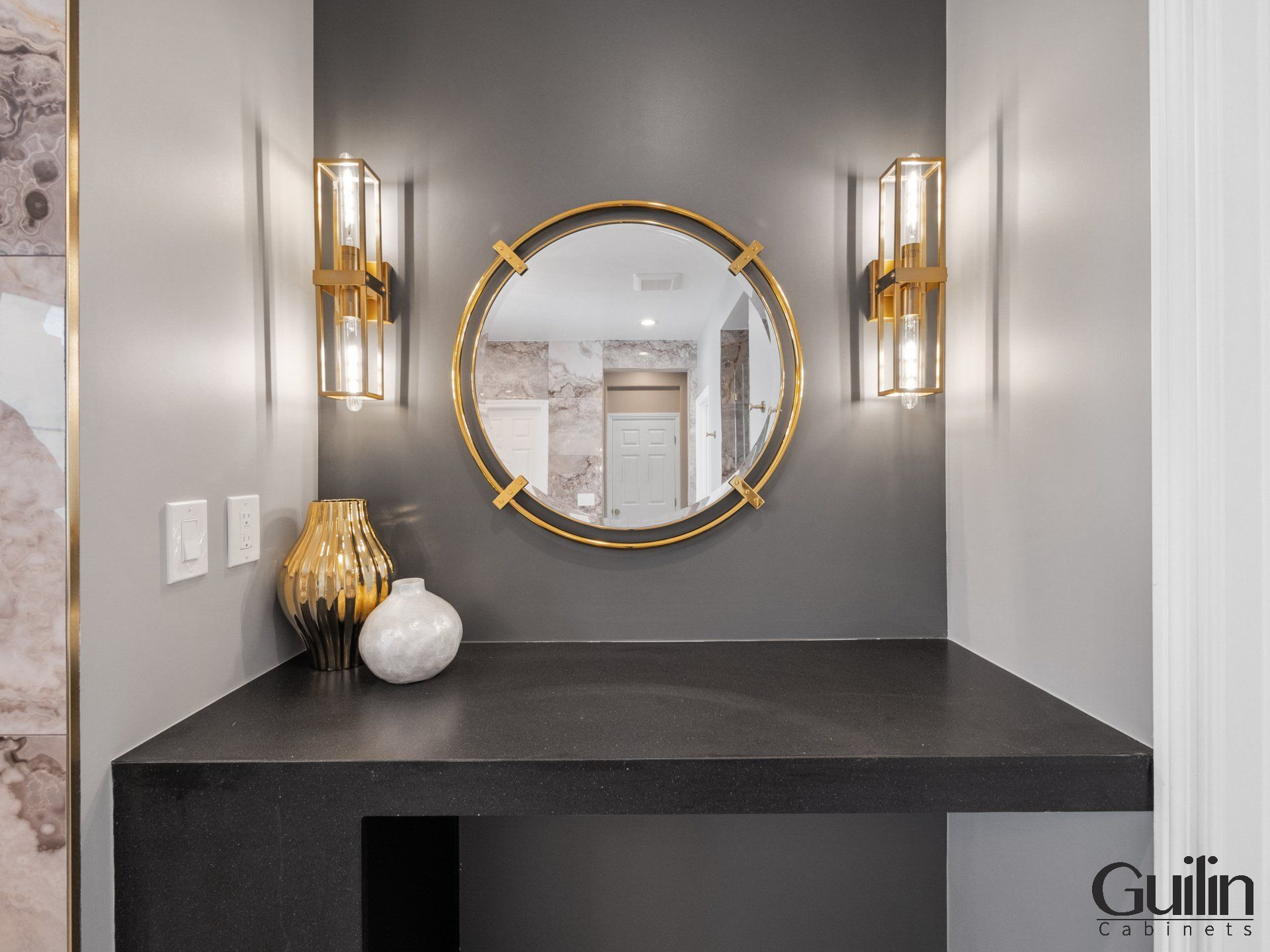 QUARTZ COUNTERTOPS
Quartz countertops are a popular choice among homeowners and interior designers alike. They offer many benefits, including durability, unique design options, and highly customizable surface material. Quartz countertops are also extremely durable and long-lasting, making them a great investment for any home or commercial space. Quartz is a naturally strong material, making it resistant to cracking and chipping with normal use. Furthermore, quartz countertops are also resistant to bacteria, mold, and mildew, making them a hygienic surface material. Lastly, quartz countertops can be installed in a number of different ways, allowing for the flexibility to fit into any space.
=> Related Article: What is Scandinavian Kitchen Style? Large Windows, Natural Light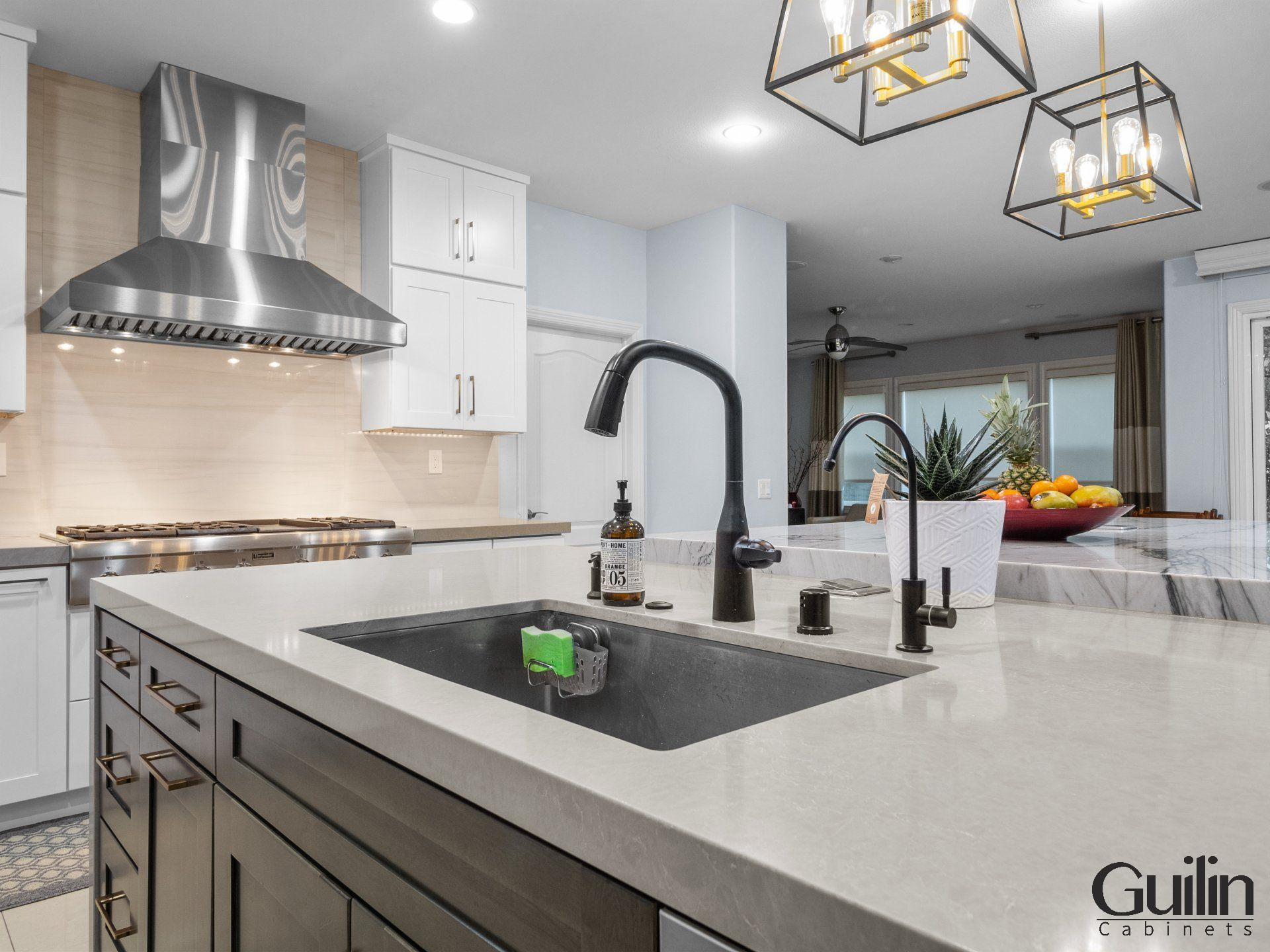 MARBLE COUNTERTOPS
Marble countertops are a luxurious and timeless option for kitchen and bathroom countertops. They are made from a natural stone and can be found in a variety of colors and patterns. Marble is a strong and durable stone that is resistant to most scratches and stains, but it can be easily damaged if not sealed properly. Marble countertops can last for decades with proper maintenance and care. In Addition, Marble countertops are a great choice for those looking for a classic, elegant look. They come in a variety of colors and patterns, ranging from whites and grays to more vibrant colors like pinks and blues. Marble is also a versatile material, allowing it to be used in a variety of applications, such as countertops, backsplashes, and shower walls. Marble countertops are also heat and scratch-resistant, making them a great choice for busy kitchens.
=> Related Article: List Of Kitchen Styles For Your Home Kitchen Remodel Ideas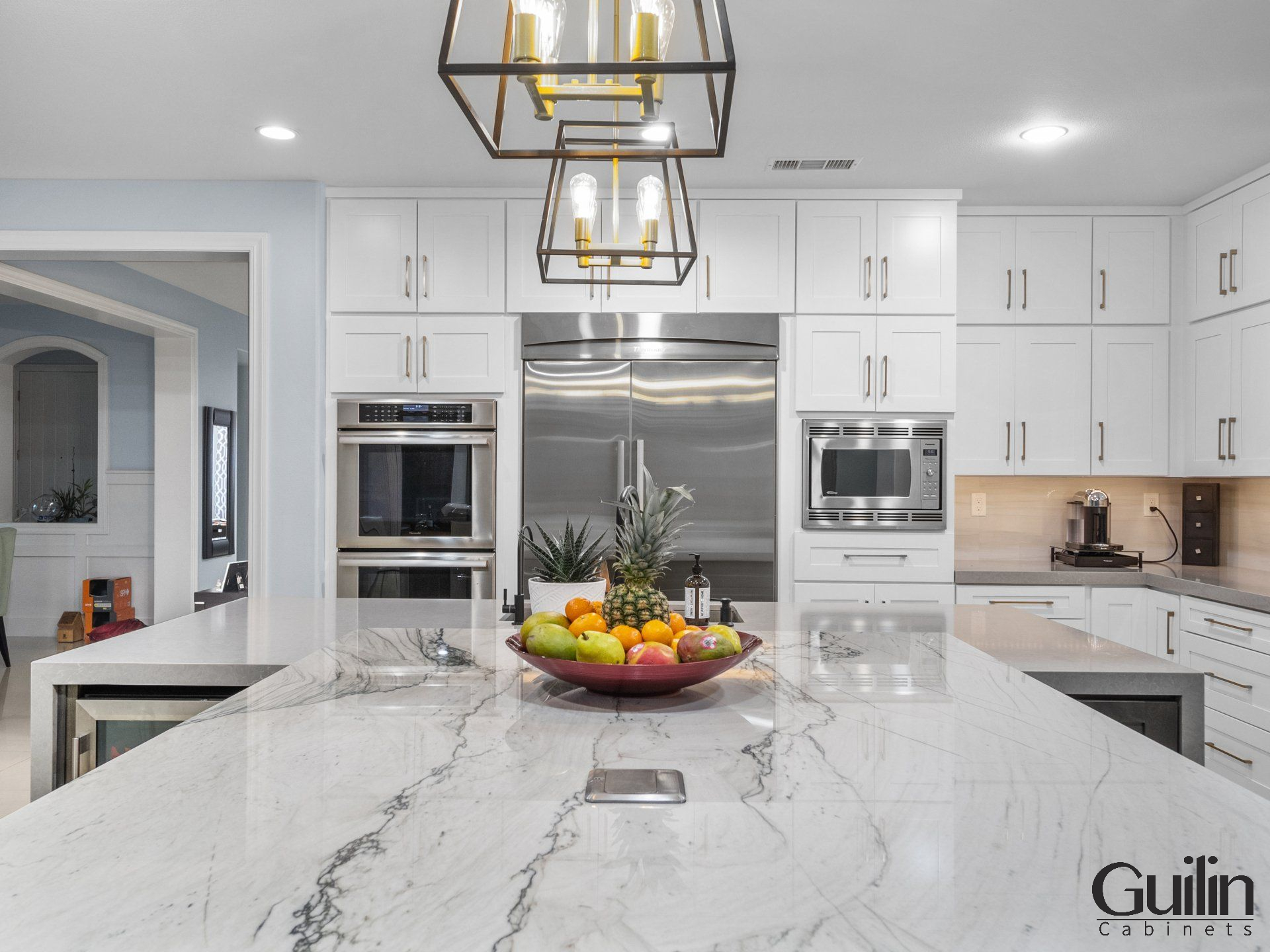 SOAPSTONE COUNTERTOPS
Soapstone countertops are a unique and highly durable option for kitchen and bathroom surfaces. They are non-porous and do not require sealing, making them ideal for areas where food is prepared. These countertops are composed of a mineral called talc, which is a combination of magnesium, silicon, and oxygen. Soapstone countertops are available in a variety of colors, ranging from light gray to deep black, and they often have a subtle marbled pattern. This makes them particularly desirable for cooking and food preparation areas, as they are very easy to clean and maintain. Additionally, soapstone is fairly soft, and it can be easily scratched or gouged, but the scratches can be buffed out with special polishing powders.
LAMINATE COUNTERTOPS
Laminate countertops are an affordable and stylish choice for any kitchen renovation. They offer a range of styles and colors, making it easy to find a look that suits your taste. With a variety of finishes and textures, laminate countertops can be customized to match your specific décor. They are also relatively easy to install and clean, making them a great choice for busy households. For more about Laminate countertops, they are made from layers of paper and plastic that are fused together under high pressure and heat. This process creates a durable surface that is both stain and scratch resistant. It also helps to ensure that the color and pattern remain vibrant even after years of use. The surface can be wiped down with a damp cloth, making it easy to maintain its shine.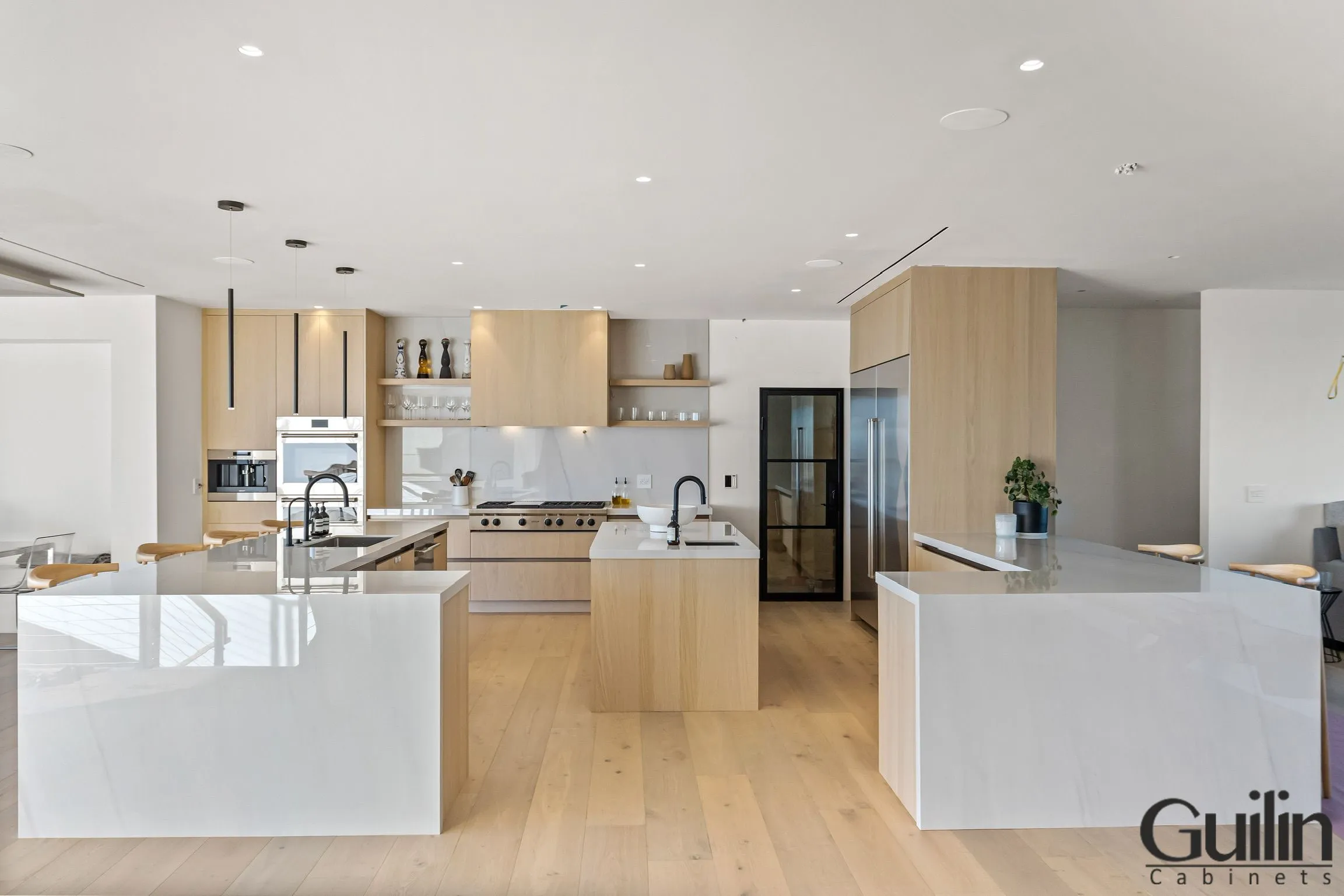 SOLID SURFACE
Solid surface countertops are made from a mixture of acrylic polymers, alumina trihydrate, epoxy or polyester resins, and pigments, which is a man-made materials. They are usually made in sheets and cut to fit the shape of the countertop, closely resembling the look of natural stone. Solid surface countertops are non-porous and are more resistant to staining and scratching than other types of countertops. They are also easy to clean and maintain, making them a popular choice for kitchens and bathrooms. They are available in a variety of shapes, colors, patterns and are easy to clean and maintain.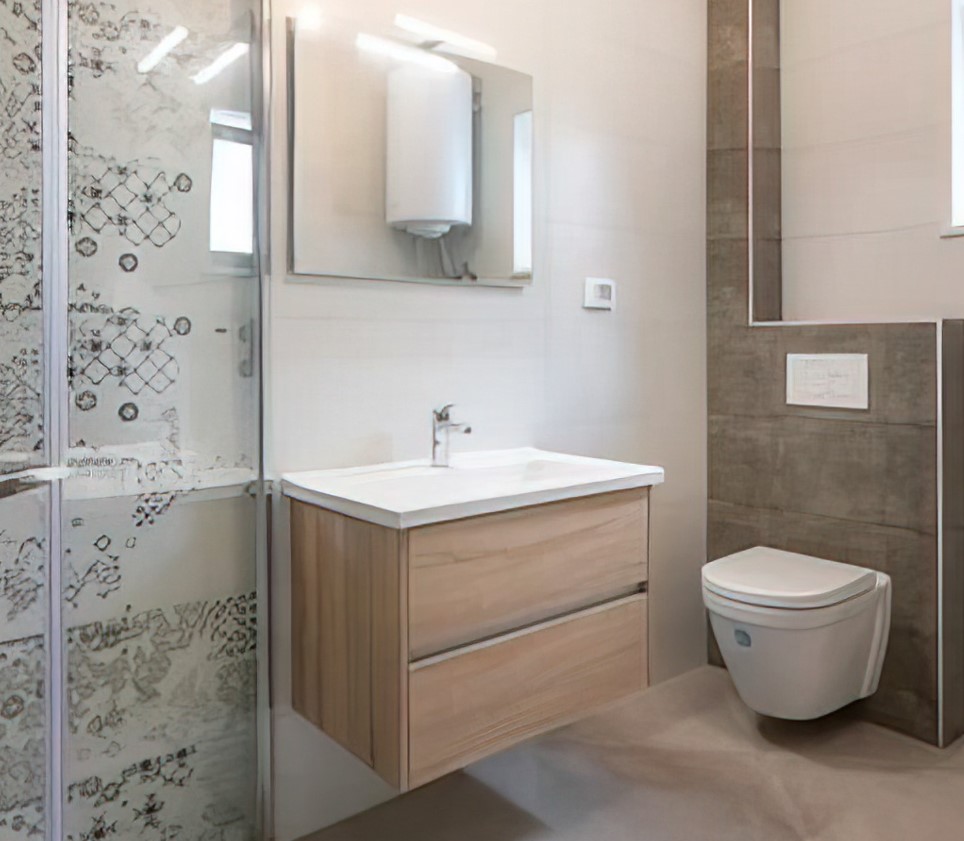 CONCRETE COUNTERTOPS
Concrete countertops are a great way to add a unique, modern touch to your home. They are also incredibly durable and long lasting, making them a great option for busy households. The process of creating concrete countertops involves mixing NON-TOXIC cement and sand and then applying it in a mold to create the countertop shape. This is then typically sealed with a waterproofing sealant and polished for a smooth finish. The resulting countertop is a highly customizable, one-of-a-kind surface that can be stained, painted, and even textured in a variety of ways. Concrete countertops are commonly used in industrial kitchen styles.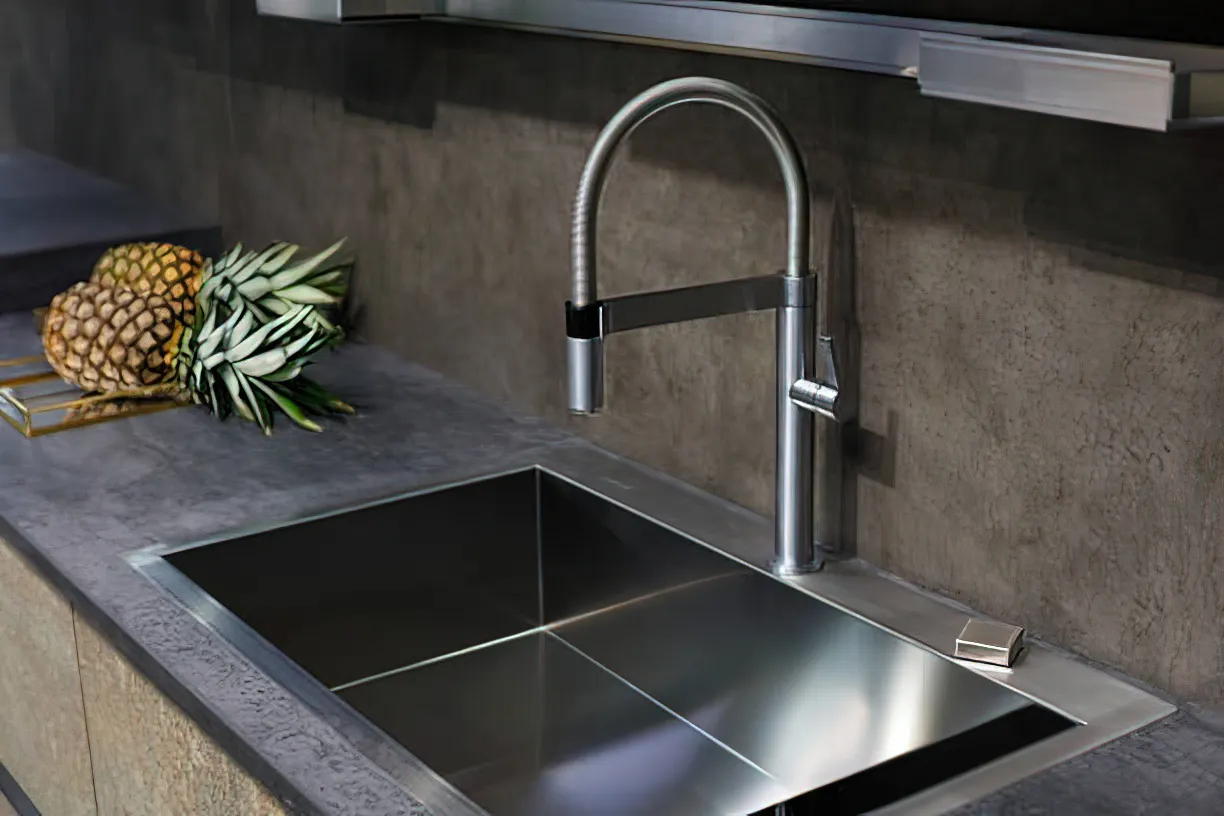 CRUSHED GLASS COUNTERTOPS
Crushed glass countertops are made from recycled glass, such as bottles and jars, that is crushed and held together with a binding agent. They are typically used as an alternative to granite or marble countertops and offer a unique, modern look. Crushed glass countertops are also highly durable and can be an environmentally friendly way to add a luxurious look to your home.