Finding the right vanity for your bathroom involves considering more than just its appearance. With so many options, it's crucial to do your research before settling on one. In this detailed guide, we'll explore every facet of selecting a bathroom vanity so that you may make the best decision possible.
Measure the Space
Before you start exploring bathroom vanity ideas, it's crucial to measure your bathroom space accurately. Take into account not only the width and depth but also the doorway width. This step is essential to ensure that the vanity you choose fits perfectly in your bathroom without obstructing the entrance.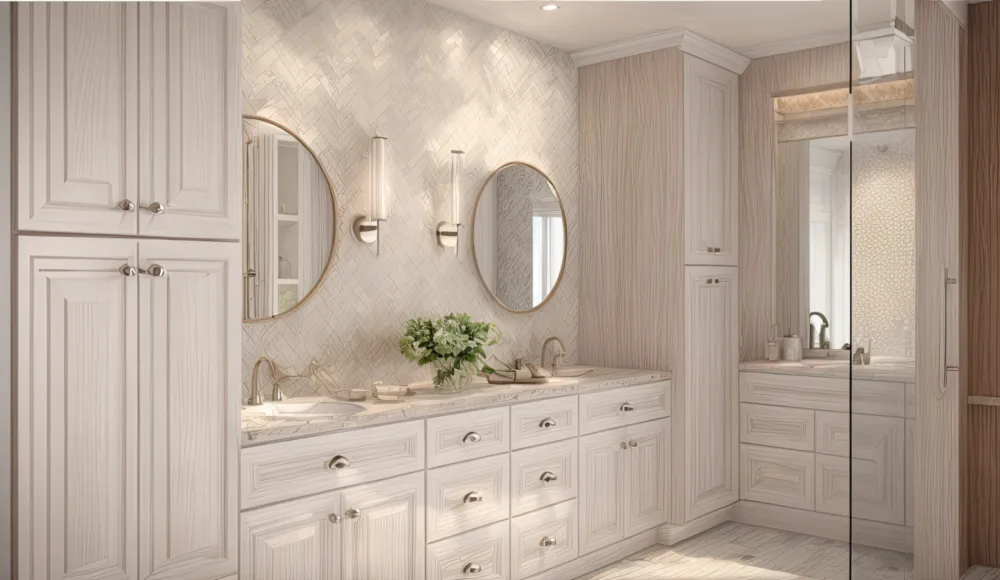 Consider the User
Recognize that there's no one-size-fits-all vanity. The needs of different households vary. For a working professional couple, double sinks might be a practical choice, allowing them to get ready simultaneously. In a teenager's bathroom, prioritize shelves and extra storage for their essentials. Conversely, a guest bathroom can benefit from a more minimalist design, emphasizing simplicity and elegance.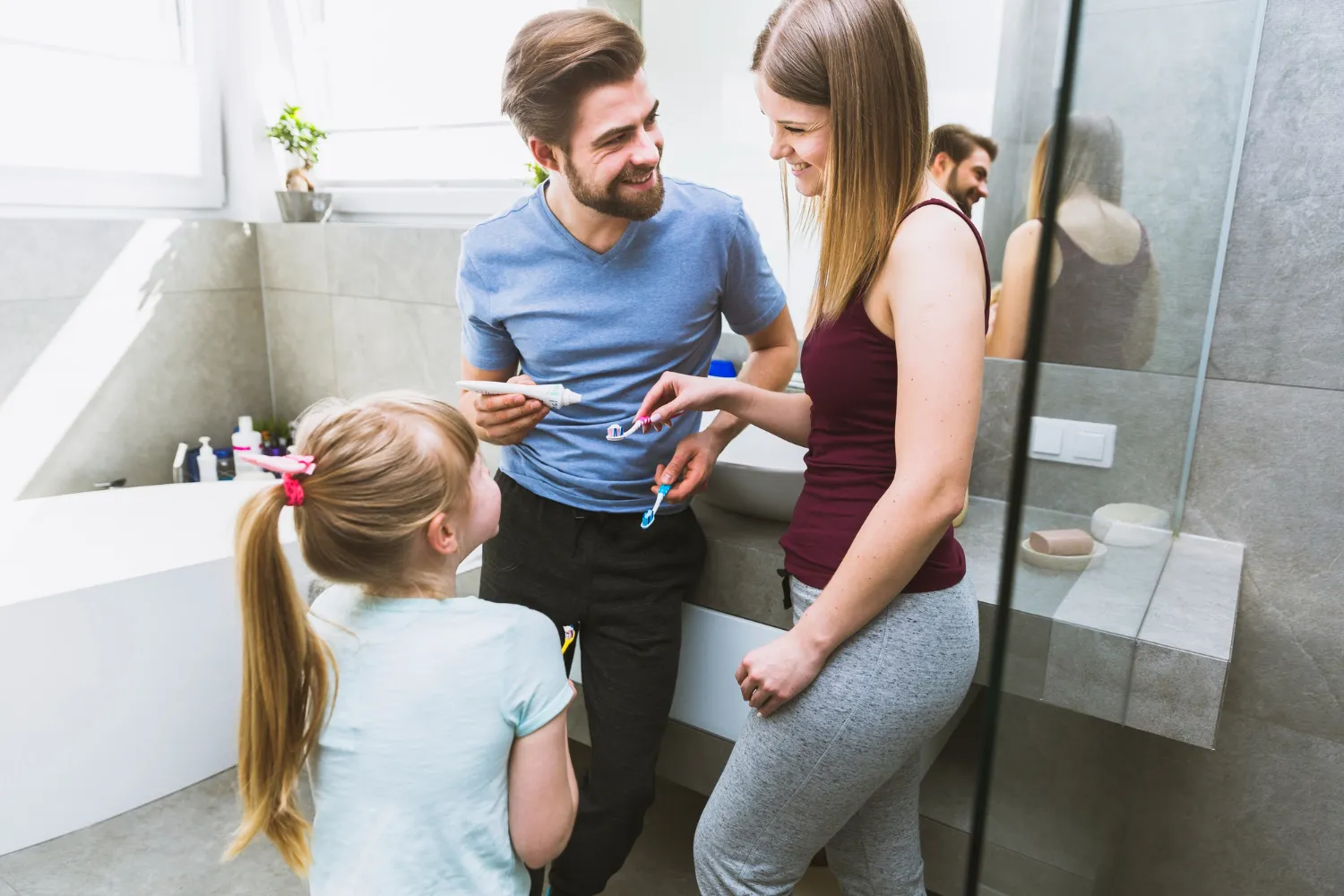 Consider Placement
Leaving enough area around the vanity to walk around freely is essential for any bathroom. You should also think about the lighting. Assess the use of artificial lighting in addition to natural illumination. Consider installing additional lighting fixtures to improve visibility and atmosphere.
Plan Your Budget
Establishing a financial plan for your bathroom vanity renovation is crucial. The whole cost of the vanity unit, including labor, installation, and the cost to maintain the material each year, should be included in this cost estimate. Keep in mind that you may get your desired appearance at many different pricing ranges. If you, for some reason, really like the look of genuine stone, you may find materials that are very close to the real thing. The base doesn't have to be expensive if you choose to spend more money on the top.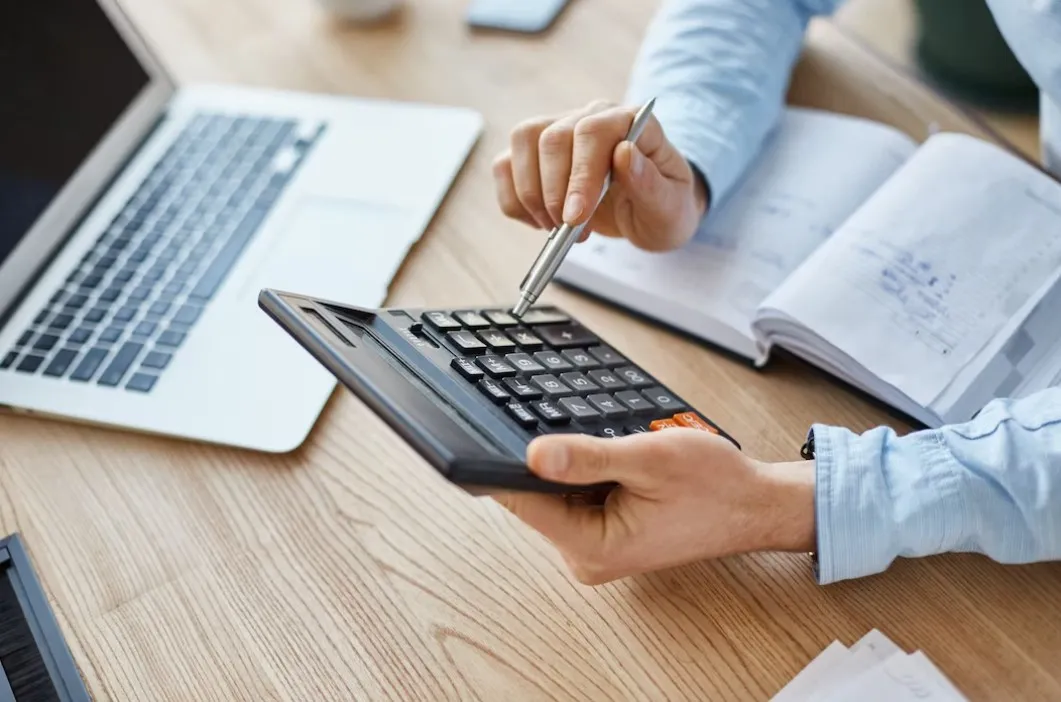 Vanity Shape – Aesthetics and Space Optimization
The shape of your bathroom vanity is another crucial consideration. Here are some common shapes and their advantages:
Rectangular: A classic choice that maximizes counter space and storage. It fits well in larger bathrooms with ample wall space.
Oval: Oval vanities soften the room's look and work well in smaller bathrooms. They offer a touch of elegance and a more open feel
.Floating: Floating vanities, attached to the wall, create a sense of spaciousness and are ideal for contemporary and minimalist designs.
Corner: Corner vanities are excellent space-savers, making use of otherwise unused corners. They are perfect for small bathrooms.
Custom Shapes

: You can also explore custom shapes to fit unique bathroom layouts or create a one-of-a-kind design.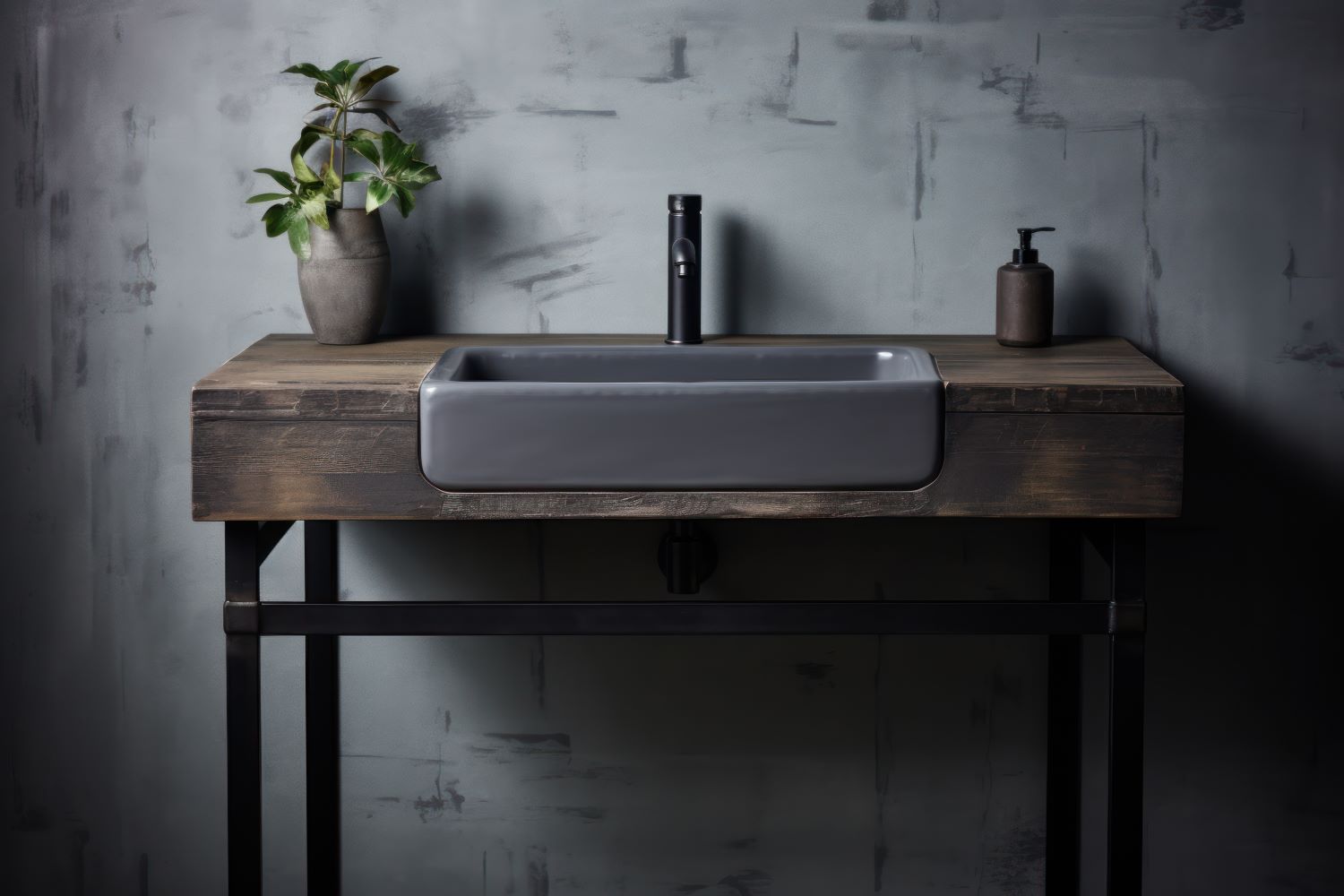 Vanity Material Matters
The material of your vanity impacts both its appearance and durability. Here's a closer look at common options:
Wood: Offers a warm, natural look but may require more maintenance.
MDF (Medium Density Fiberboard): Budget-friendly and versatile, but not as durable as solid wood.
Glass: Provides a modern, elegant appearance but may require more cleaning.
Stone: Options like granite and marble offer durability and timeless beauty.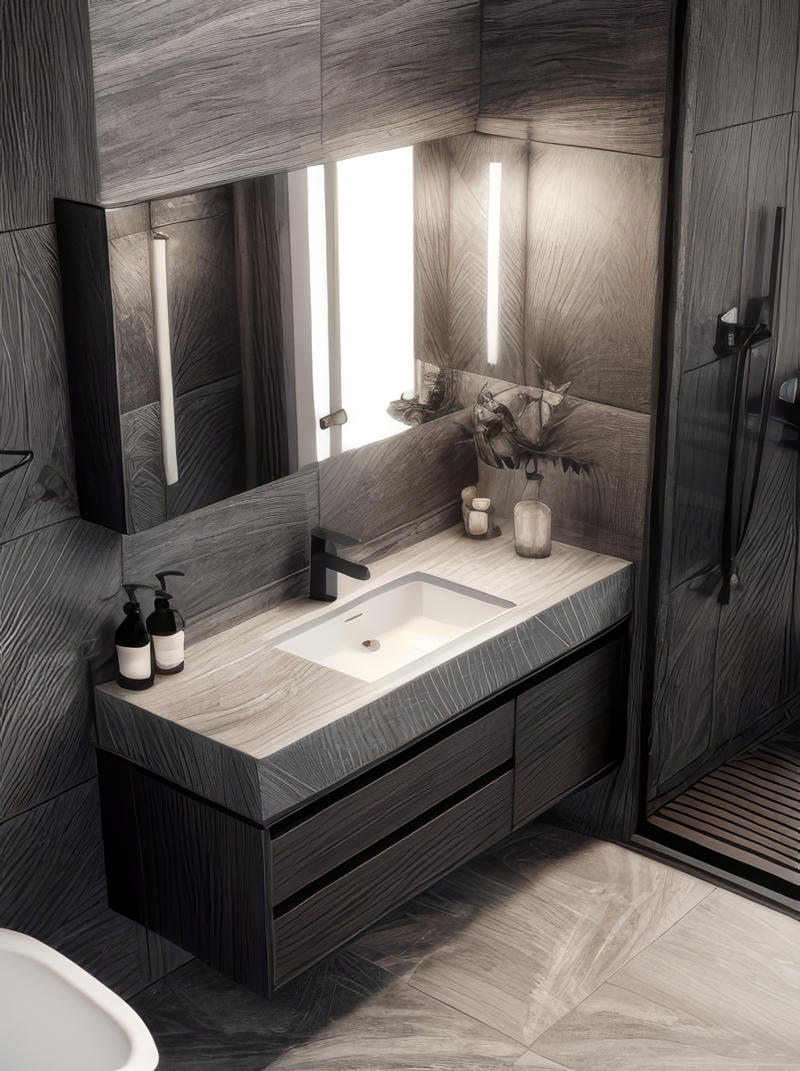 Sink Styles
The sink style you choose should complement your vanity and your bathroom's design. Here are some popular options:
Undermount Sink: Mounts beneath the countertop for a seamless look.
Drop-In Sink: Sits on top of the counter with its edges visible.
Vessel Sink: Sits entirely above the countertop, creating a striking focal point.
Pedestal Sink: A space-saving option with a stand-alone base.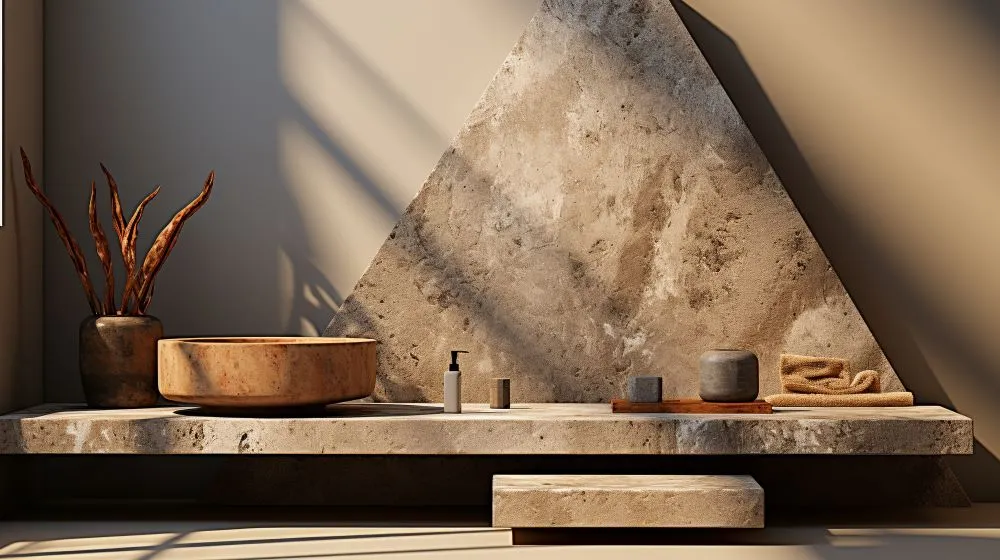 Countertop Choices
The countertop material not only affects aesthetics but also maintenance and cost. Here are some options:
Granite: Known for its durability and natural beauty.
Marble: Offers timeless elegance but requires more care.
Quartz: Low-maintenance, with a wide range of colors and patterns.
Laminate: Budget-friendly and available in various styles.
=> Read More: How To Choose Bathroom Vanity Countertops?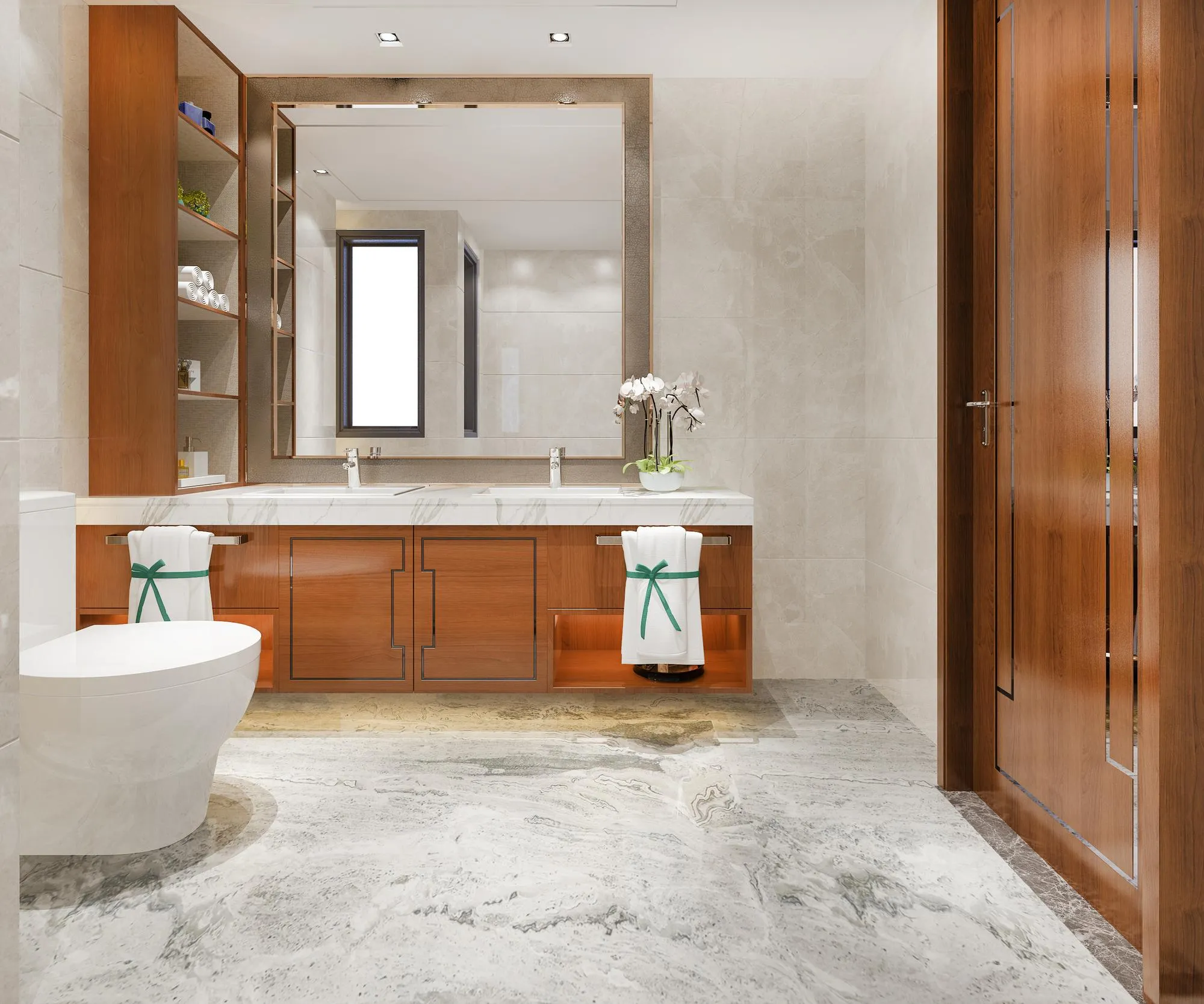 Mirror and Lighting
The right mirror and lighting can enhance your vanity area. Consider options like:
Wall-Mounted Mirrors: Create a sleek, minimalist look.
Medicine Cabinets: Combine storage and mirrors for functionality.
Decorative Mirrors: Add a touch of elegance or uniqueness to your space.