With an ever-growing assortment of granite countertop options for home remodeling, it's easy to see why these high-end additions continue to remain popular in kitchens and bathrooms. In fact, the durability of granite is impressive. Wondering exactly what makes these countertops so desirable? Read on to discover the 5 benefits of installing granite countertops.
1. Tough and Durable
As a natural stone, granite is impressively hard and durable. This toughness makes granite countertops heat resistant and difficult to chip, scratch, or crack. One of the best things about granite counters is that they're built to last. Properly installed, granite will last for years without needing replacements or repairs. Unlike other materials like laminate or wood, which may need to be replaced or refinished multiple times, granite is built to withstand the test of time.
=> Read more: Laminate vs Granite Countertops: Which Is Better for A Home Kitchen?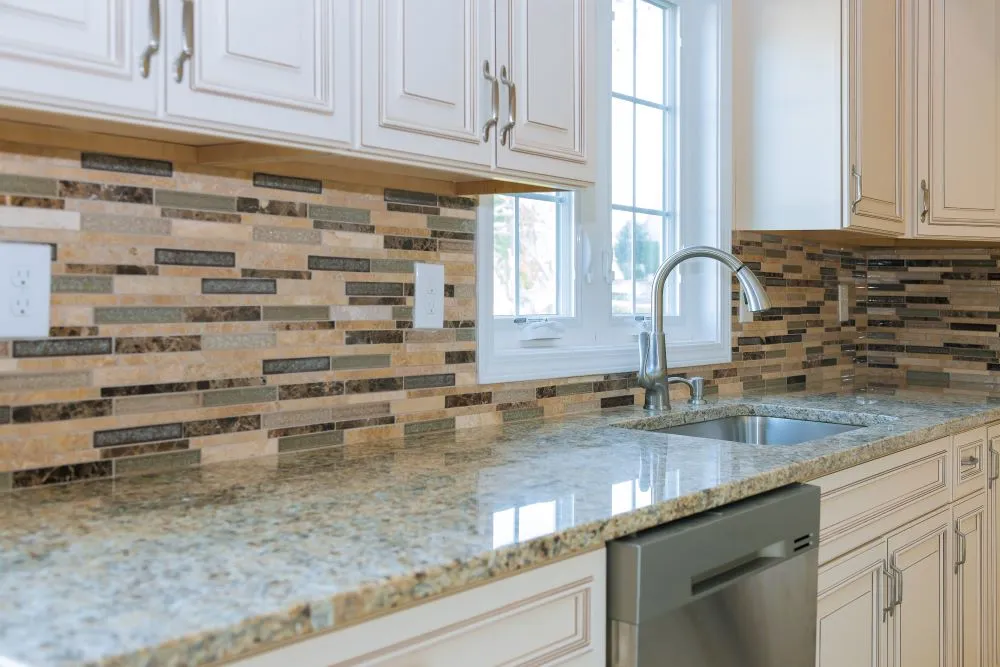 2. Easy to Maintain
Maintaining your granite countertops is easy and simple as long as you follow the proper guidelines. One key factor in keeping your granite counters looking their best is proper sealing. For this reason, it's a great idea to have an experienced professional handle the seal. When sealed, the granite resists both stains and bacteria.
=> Read more: How to Maintain, and Remove Stains Granite Countertops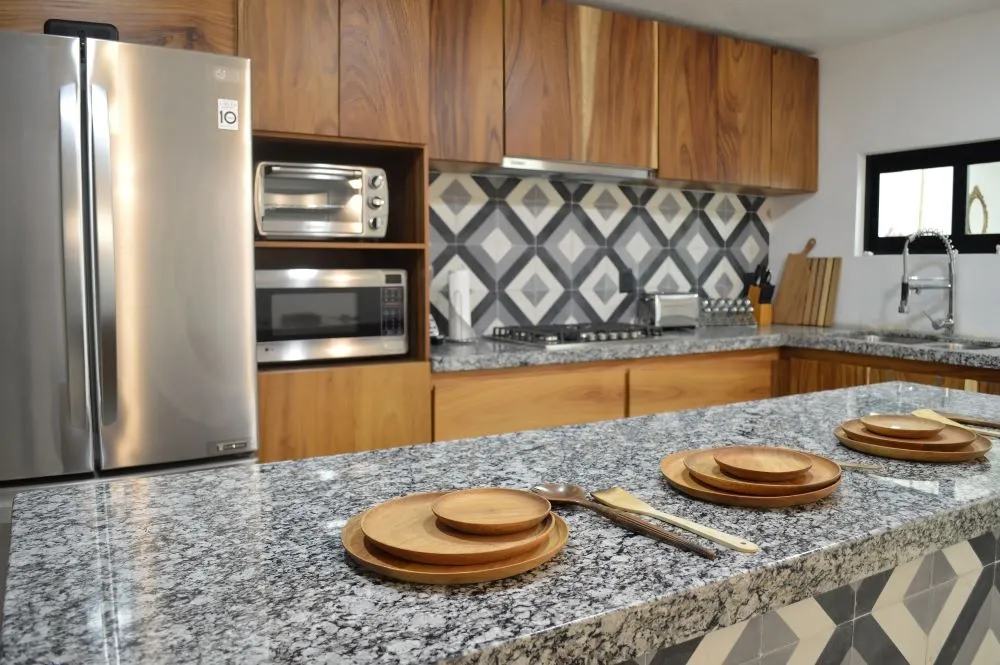 Easy to Clean
Keeping your kitchen and bathroom clean is a top priority for most people. With granite countertops, this task becomes remarkably easy. You can use a simple solution like dish soap and a soft cloth to clean the surface, leaving it shiny and spotless.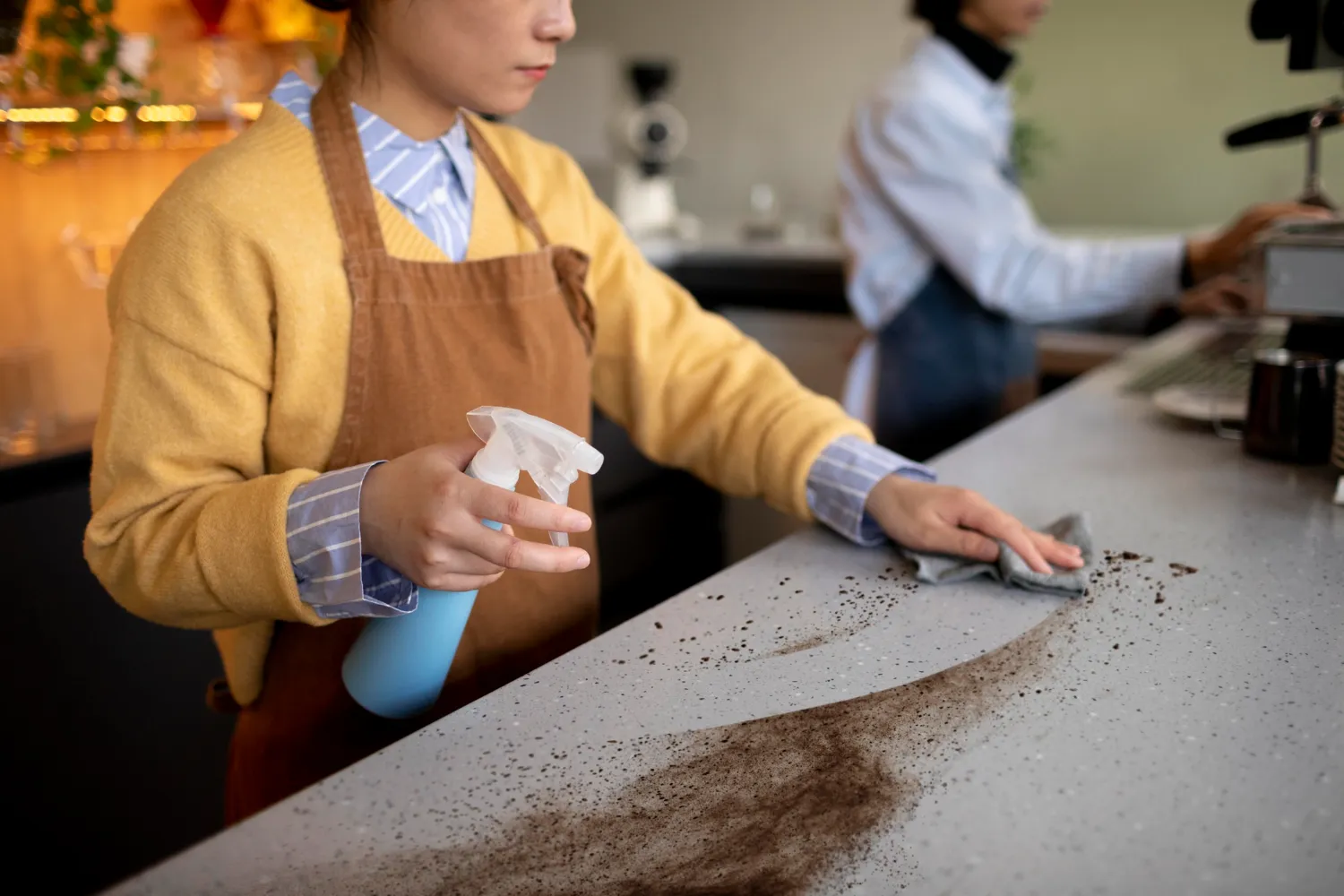 Affordable Price
Granite countertops are affordable! Prices range from $30 to $200 per square foot, including installation costs. The thickness of the slab determines the final price. Thicker slabs cost more to install. However, you can still enjoy the benefits of granite without spending too much money by opting for granite tiles instead of slabs. At Guilin Cabinets, our experts can help you choose the best option to update your kitchen countertops.
=> Read more: The Average Price of Different Countertops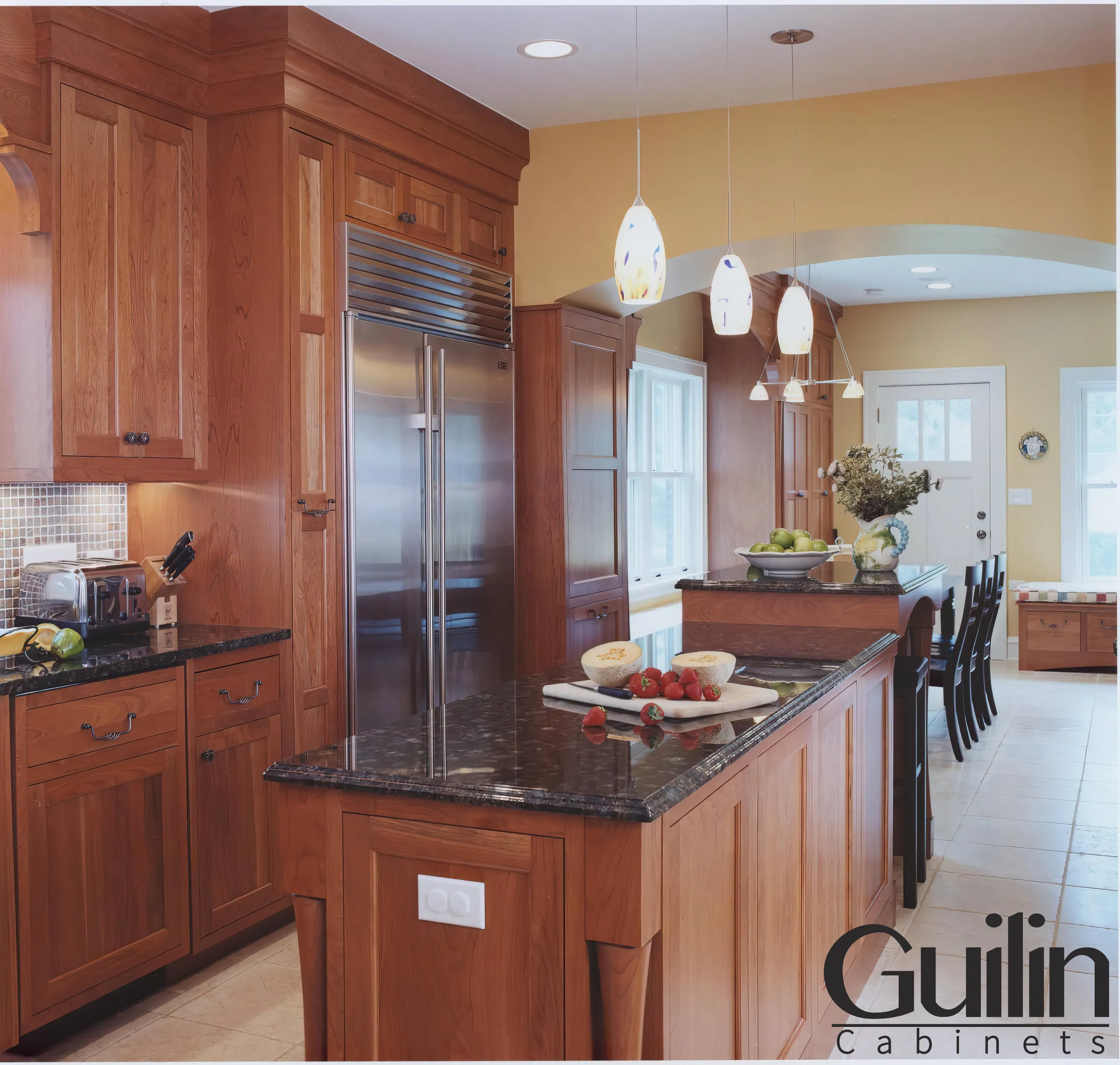 Help Increase Your Home Value
Granite countertops can be a major selling point as well. In a competitive housing market, potential buyers may be comparing multiple homes with similar features and amenities. If your home has granite countertops while others do not, it could give you a significant advantage in closing the deal.
=> Related Article: Can Custom Closets Add Value to Your Home When Selling?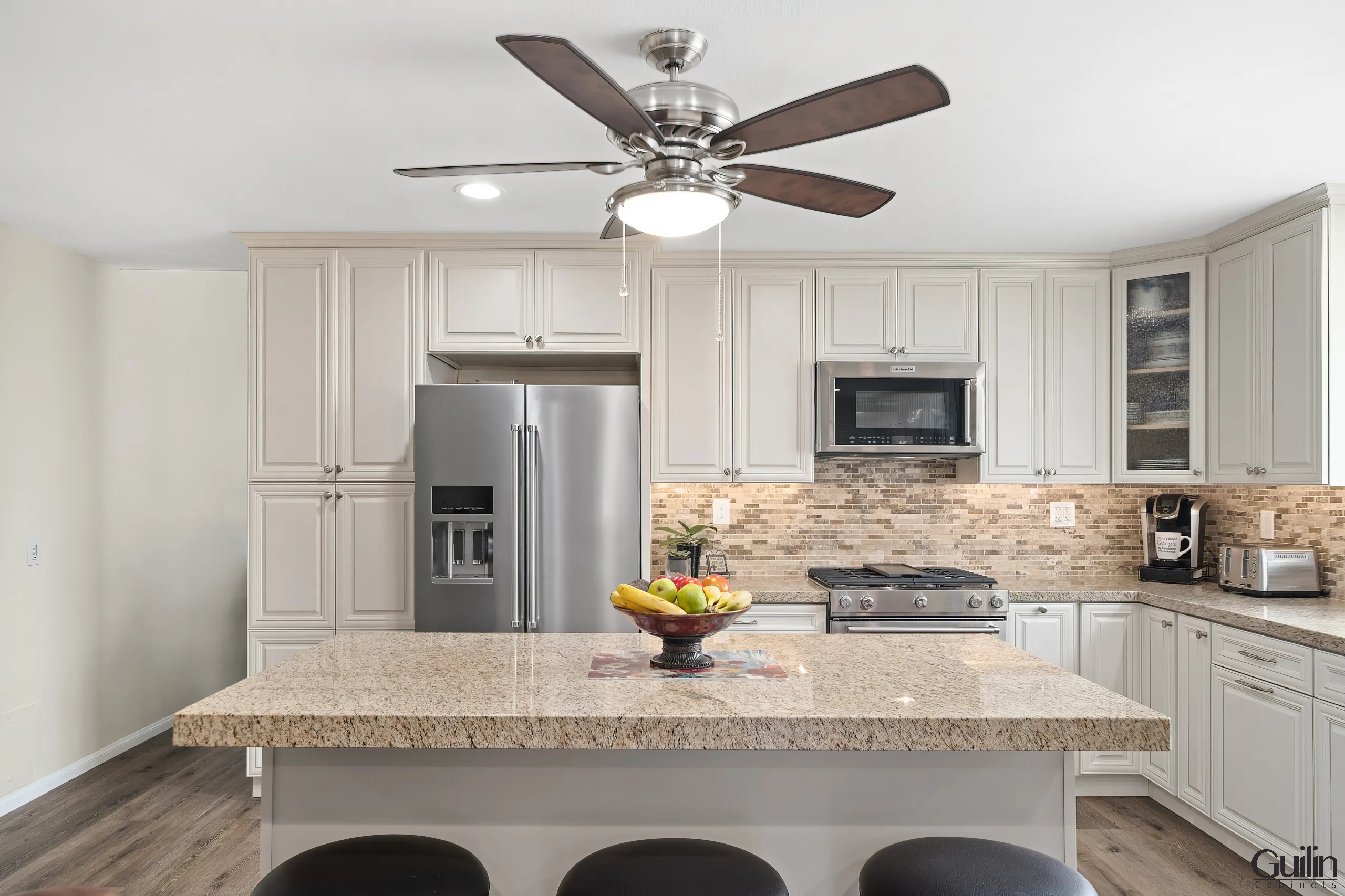 In addition to the potential financial benefits, granite countertops are also incredibly versatile. They come in a variety of colors and patterns to match any style of decor, and they're resistant to scratches, heat, and other types of wear and tear.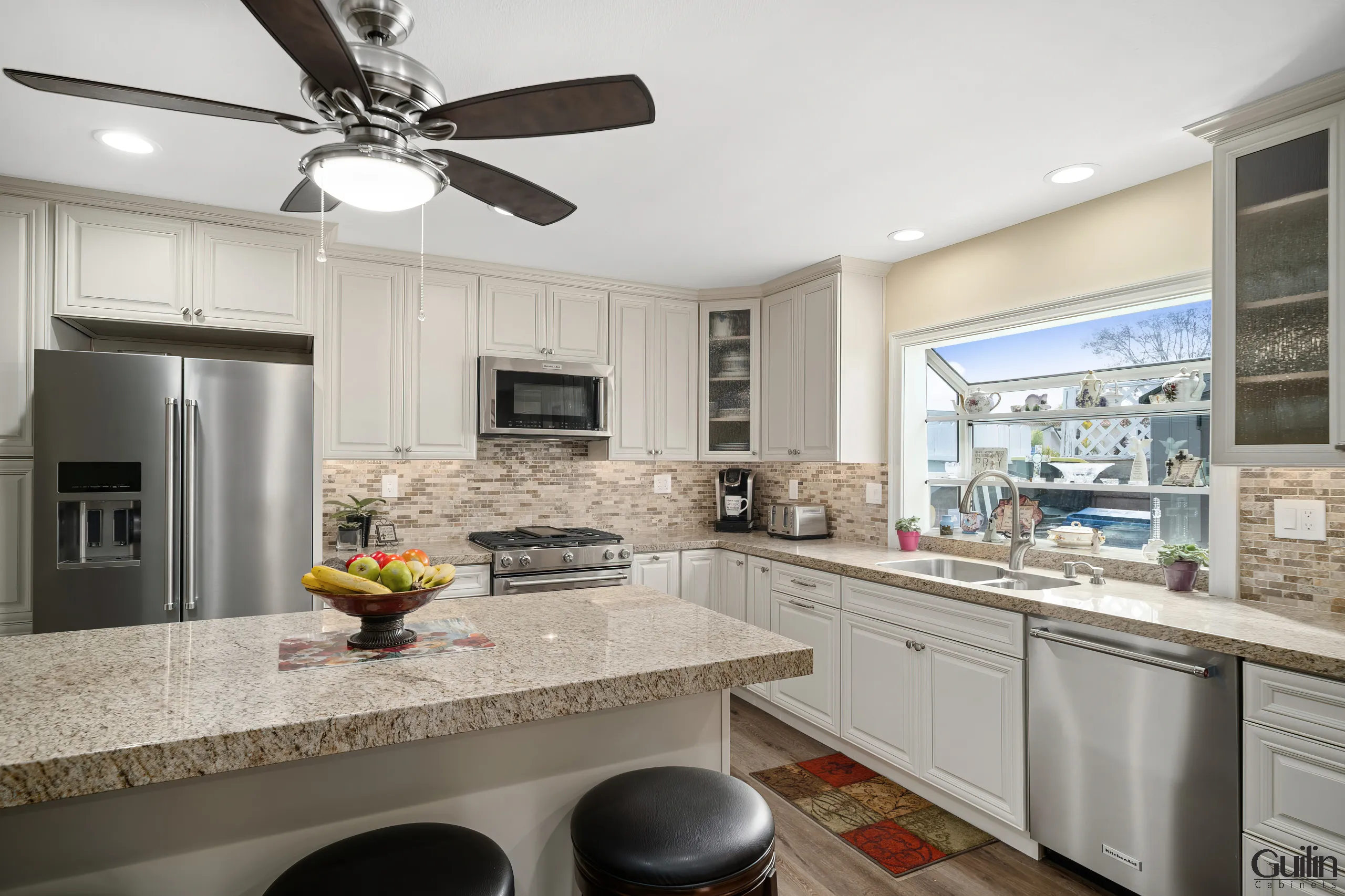 Great for Long-term Investment
Investing in granite countertops is a wise decision for those looking for a long-term, durable solution that will save money in the long run. Granite is built to withstand the test of time. In fact, granite can last twice as long as popular materials such as Marble or Soapstone.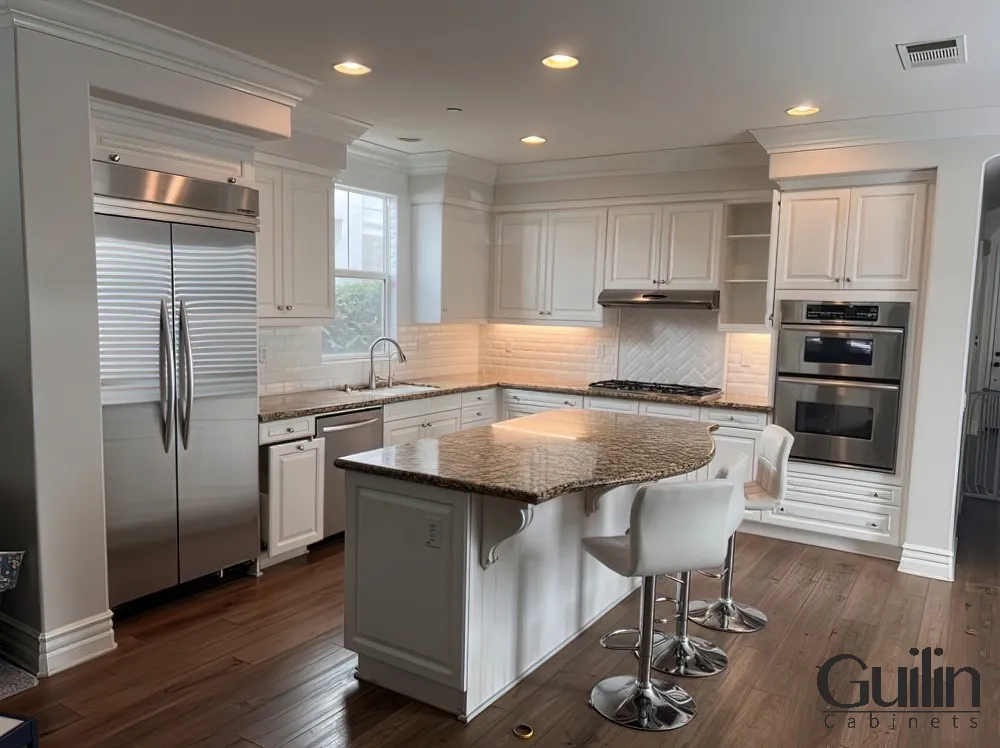 If you have questions about how to reimagine your dream kitchen to complement the other rooms of your home, call Guilin Cabinets at +1-949-299-2370 for a Free Design Consultation to see what the options that will make your dream kitchen a reality.