Big Dream, a small budget, and you want to remodel your old kitchen into a Stylish one? With a few ideas, smart options, and money-saving tips from the experts at Guilin Cabinets every homeowner ca have the Dream Kitchen.
Paint Your Kitchen Wall
Painting your kitchen walls is one of the most cost-effective ways to refresh the look and feel of your kitchen. Choose a color that complements your desired style and makes your kitchen inviting. A new coat of paint can instantly transform the space without taking you too much money. 
=> Related Article: 7 Colors Combinations Make Your Kitchen Look Stunning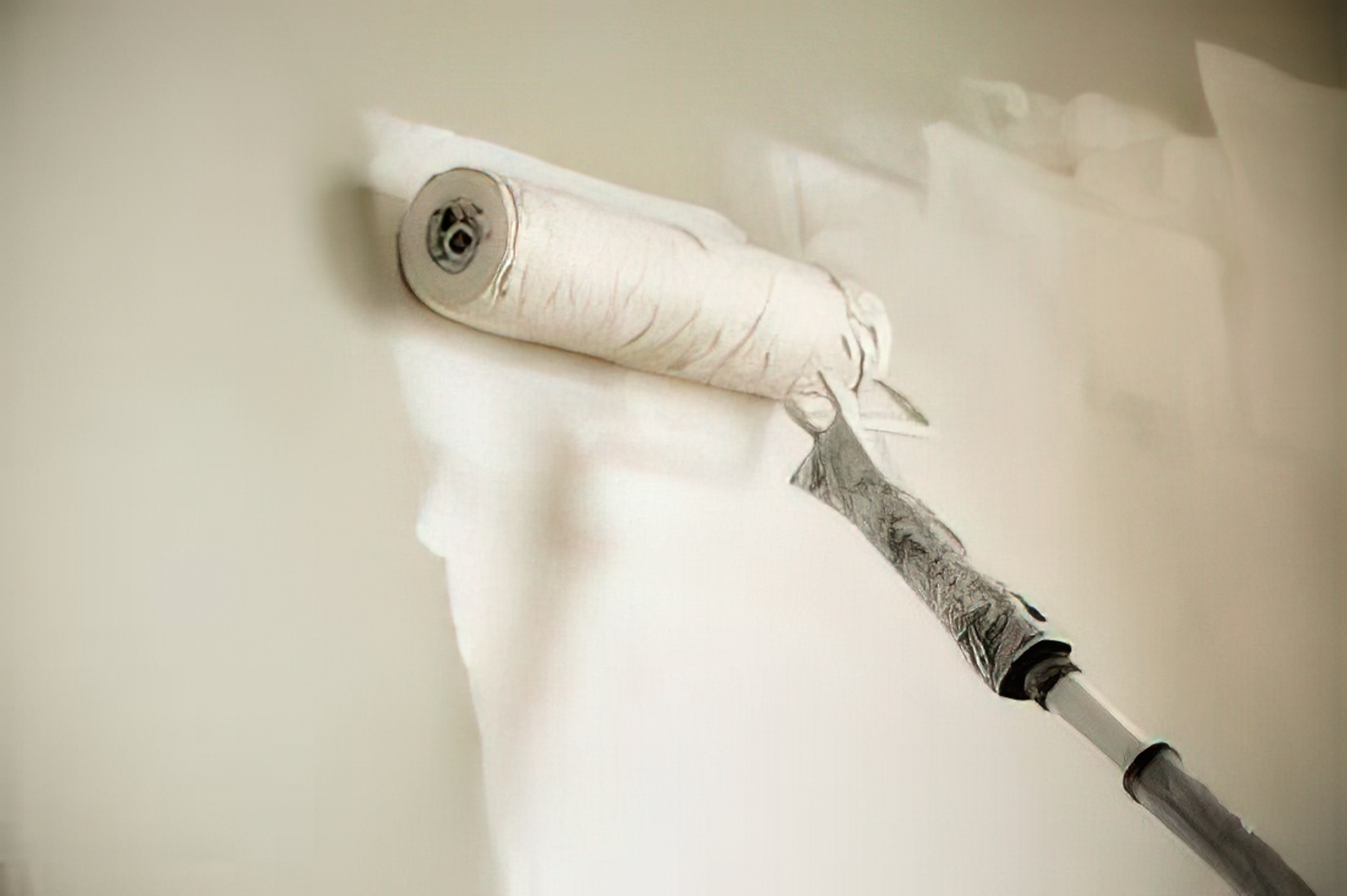 Paint a Fresh Coat For Your Cabinets
Painting your cabinets can provide an even more stylish update on a small budget. Pick a shade that matches your kitchen's color scheme and creates a cohesive look. Select high-quality paint to ensure the cabinets stay looking fresh.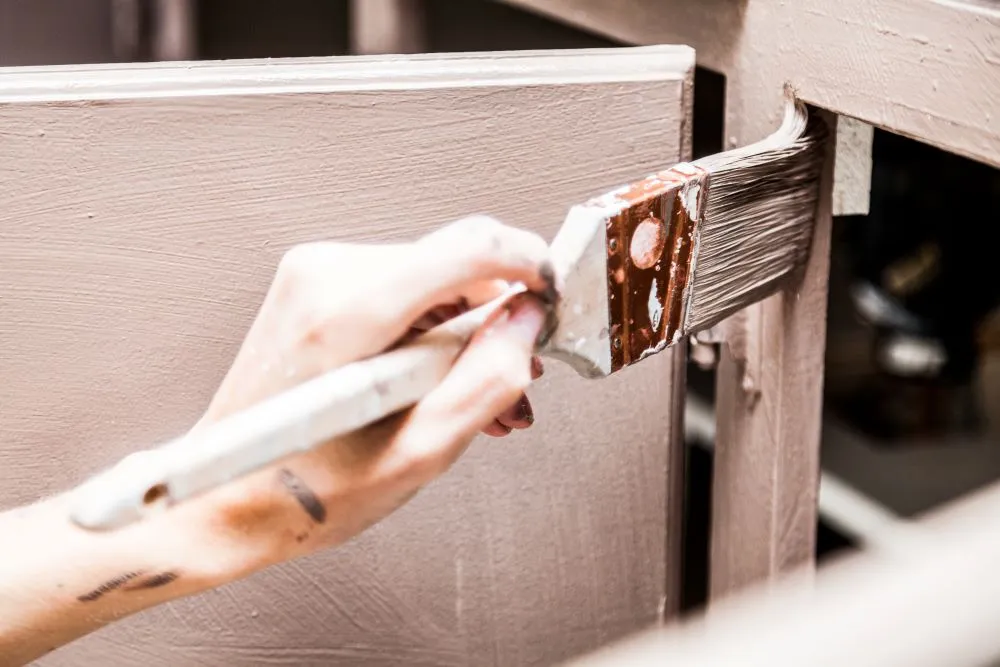 Try Affordable Vinyl Flooring
Luxury vinyl flooring is the perfect solution to save money! Imitating the look of fine-grained to rustic wood planks, it will add a chic and stylish touch to your kitchen. Plus, it's easy to care for and practically maintenance-free. Vinyl flooring is also much softer to walk on than ceramic or tile flooring.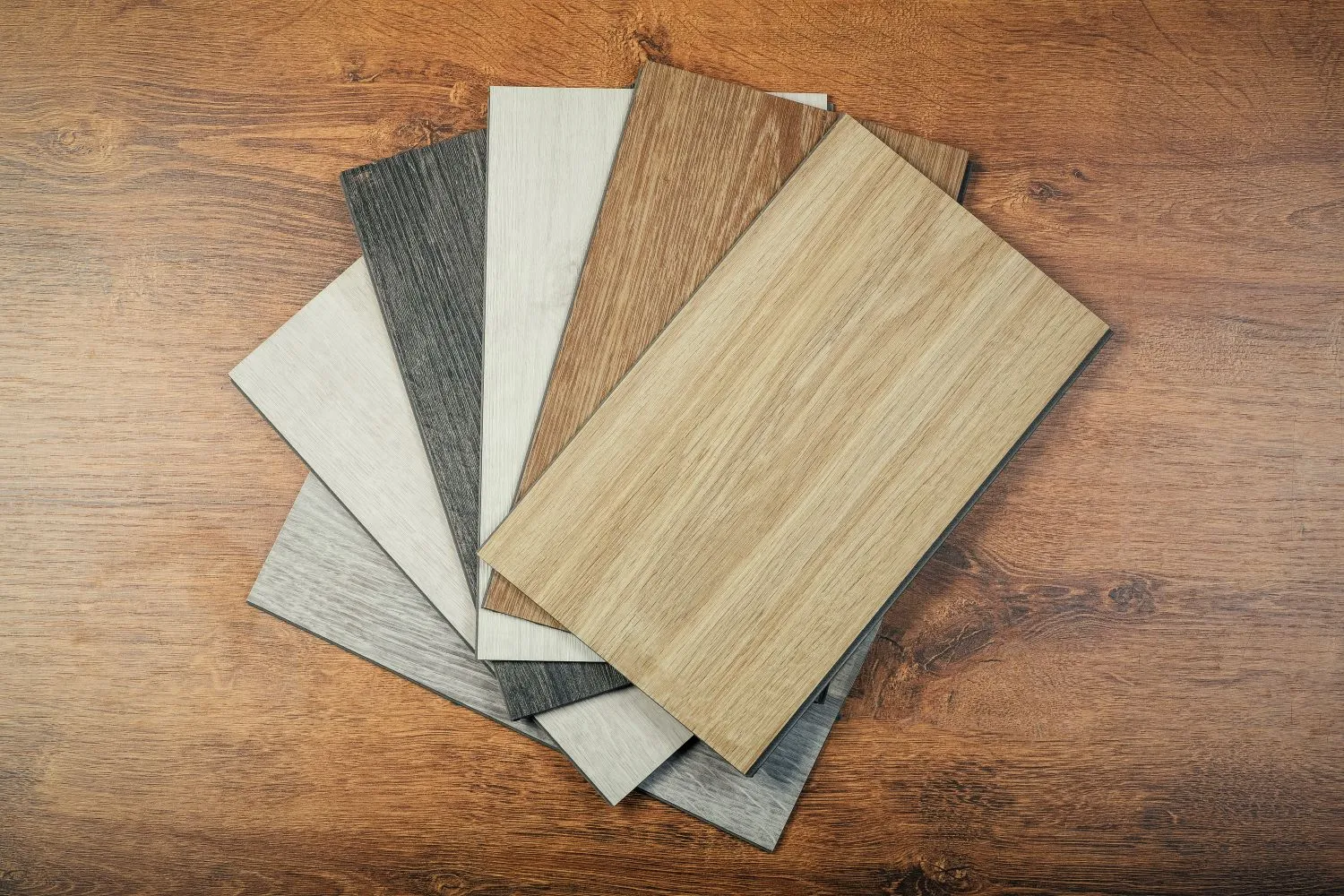 Try to Update Kitchen Tiles With Stickers, Decals:
Using title decals (known as title stickers) is a good option, if you want to refresh your kitchen without having to go through the hassle of replacing your tiles, then you should definitely consider using tile decals. These nifty little additions allow you to easily and quickly update your kitchen tiles.
=> Related Article: How to Update Kitchen Tiles Without Removing Them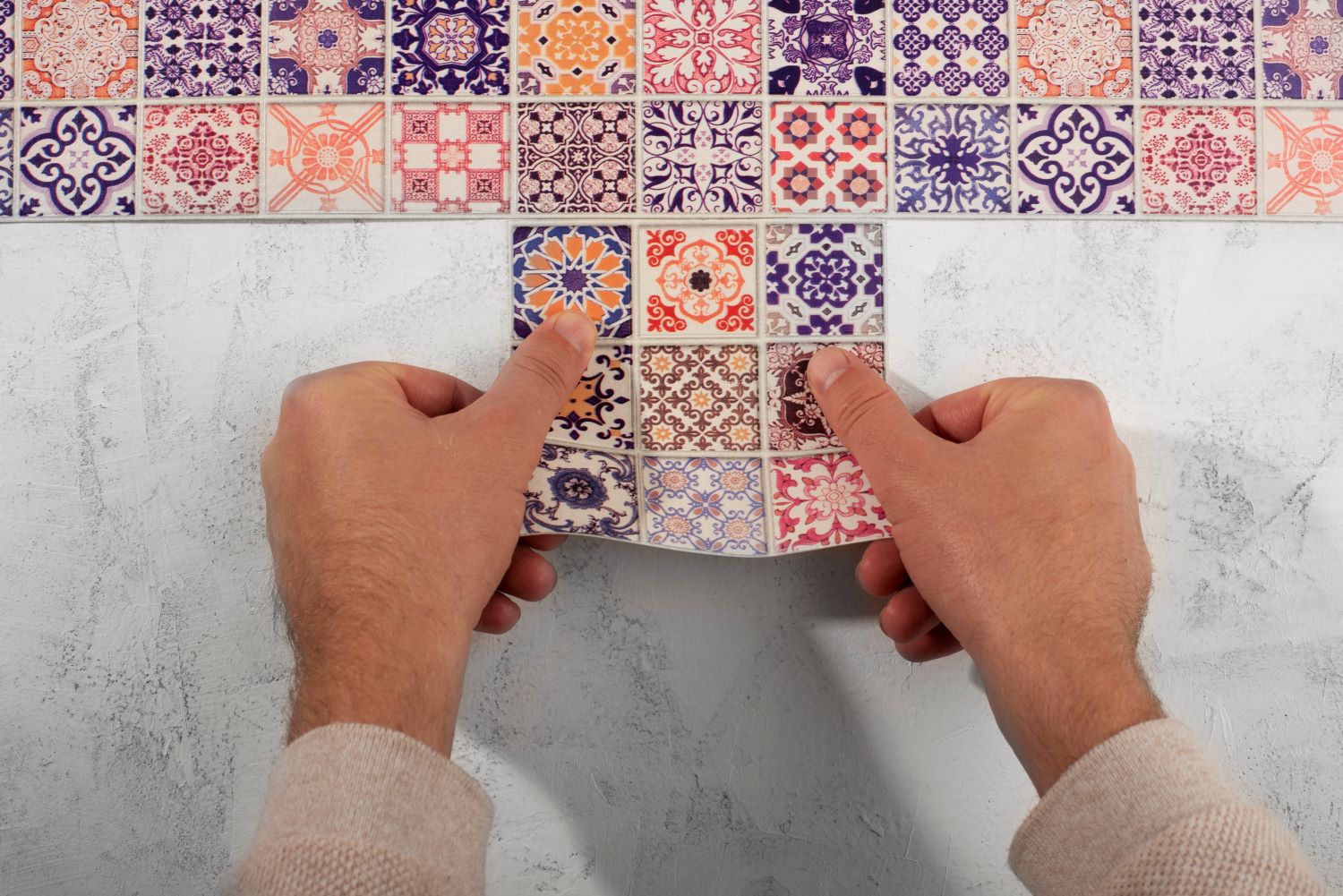 Use Full Kitchen Backsplash
A full kitchen backsplash is a good option if you want to make your kitchen appear larger. It's not just a design trend, but it's also a practical solution to make your kitchen bigger than it actually is. 
=> Related Article: Full Backsplash or Standard Backsplash: The Options for Kitchen
Extending the backsplash all the way to the ceiling or upper cabinets, it creates a visual continuity that makes the kitchen appear taller and more spacious. It draws the eye upwards and adds visual interest to your kitchen. But it's not just an optical illusion- a full backsplash also creates a seamless and continuous flow that can make the overall space feel more open and airy.
Upgrading the lighting fixtures
Upgrading the lighting fixtures is another simple and budget-friendly way to achieve a stylish kitchen transformation. For lighting options, look for energy-efficient options that will also help you save on electrical bills. To get the most bang for your buck, keep an eye out for sales and discounts at home improvement stores, or check online for affordable lighting alternatives. With a few simple updates, you can easily create a stylish and energy-efficient kitchen on a small budget.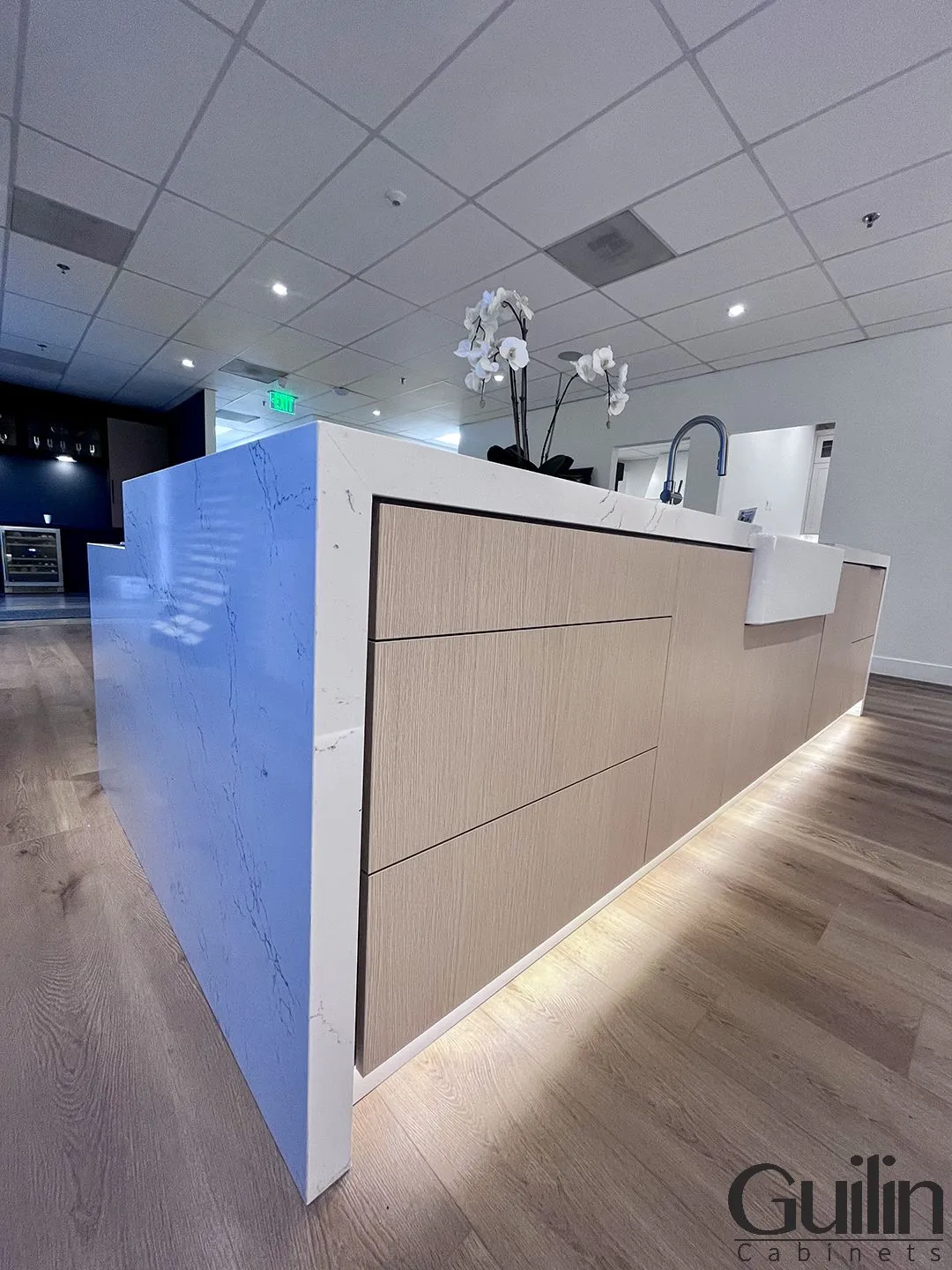 Transformation with Cabinet Refacing
If you want to have a solution transformation your old kitchen into a stylish kitchen with a small budget, cabinet refacing is the perfect solution for you. This time and cost-effective process of refacing cabinets will keep your kitchen layout the same but give it an upgraded cabinet outlook that, made ambiance.
=> Related Service: Refacing Cabinets Service California | Guilin Cabinets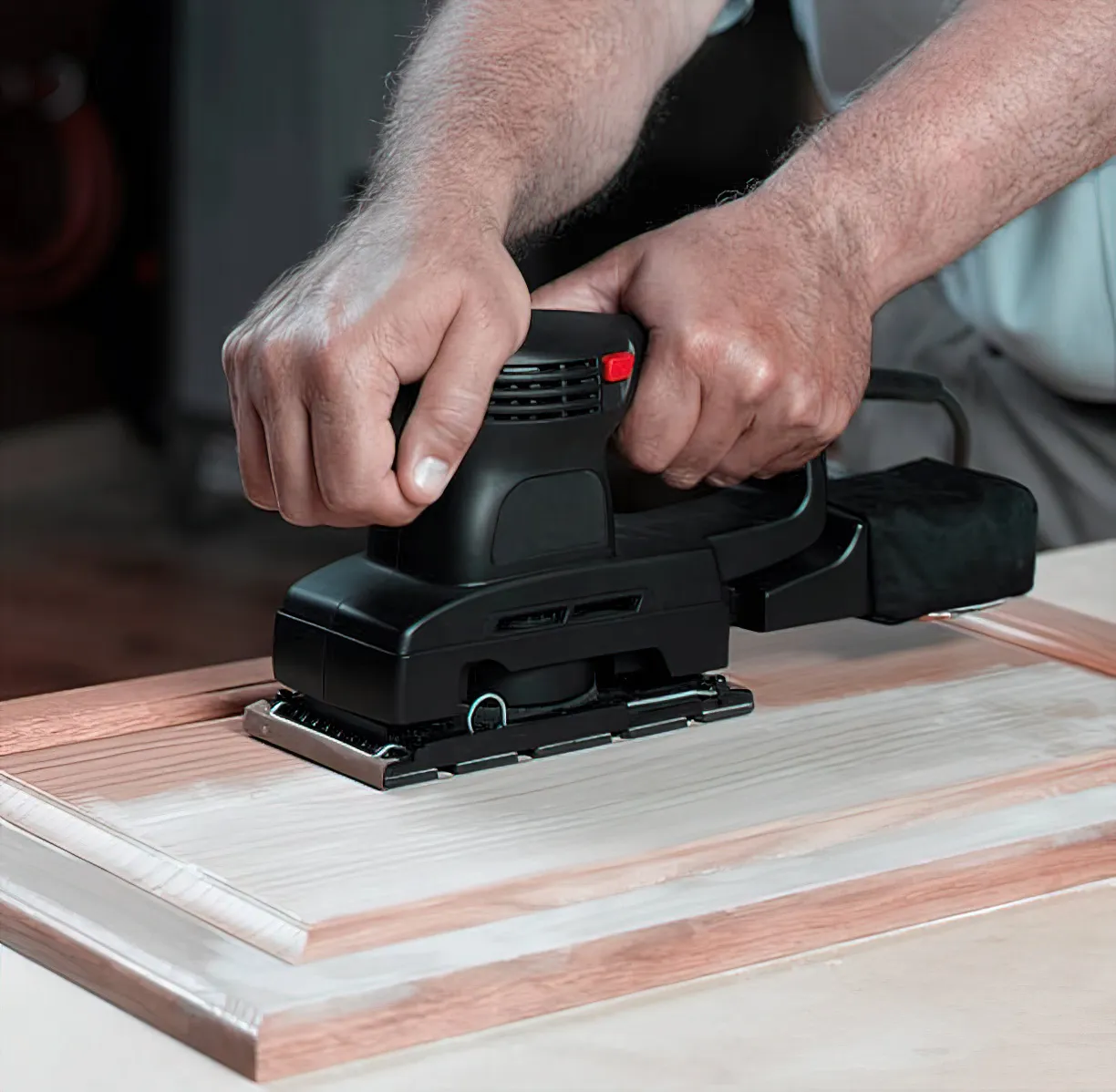 Cabinet refacing, sometimes known as cabinet resurfacing, is a great way to save time, money, and the environment. This process involves replacing the cabinet doors and drawer fronts while keeping the existing cabinet boxes in place. The new doors and drawers are then stained or painted to match your desired look. This simple and affordable solution is ideal for homeowners who want to give their kitchen a facelift with a small budget. You'll have a beautiful and stylish kitchen that's sure to impress.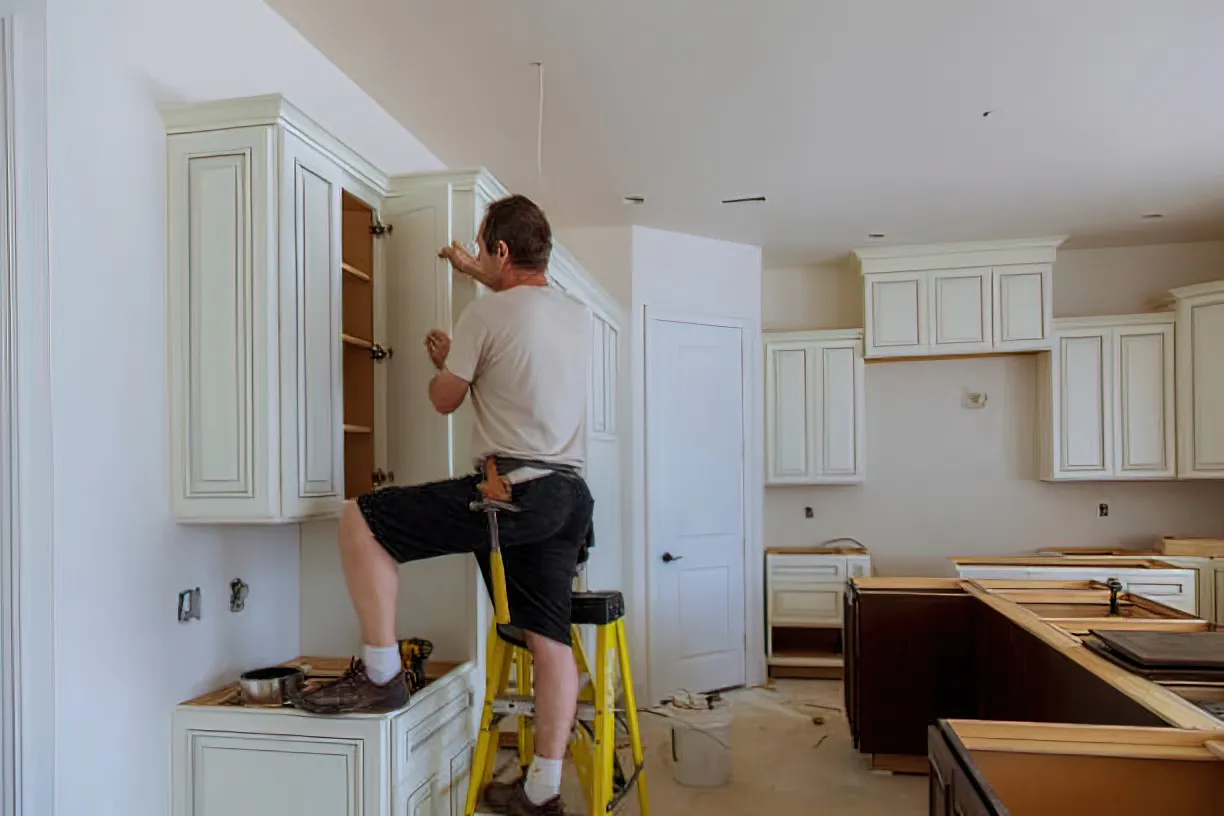 Seek Professional Advice
Finally, If you are still confused about "How To Remodel A Stylish Kitchen on a Small Budget" ? Consulting with a kitchen remodel contractor and telling them how much budget you have is ensuring that the remodeling process goes smoothly and that you get the best possible outcome, both aesthetically and financially.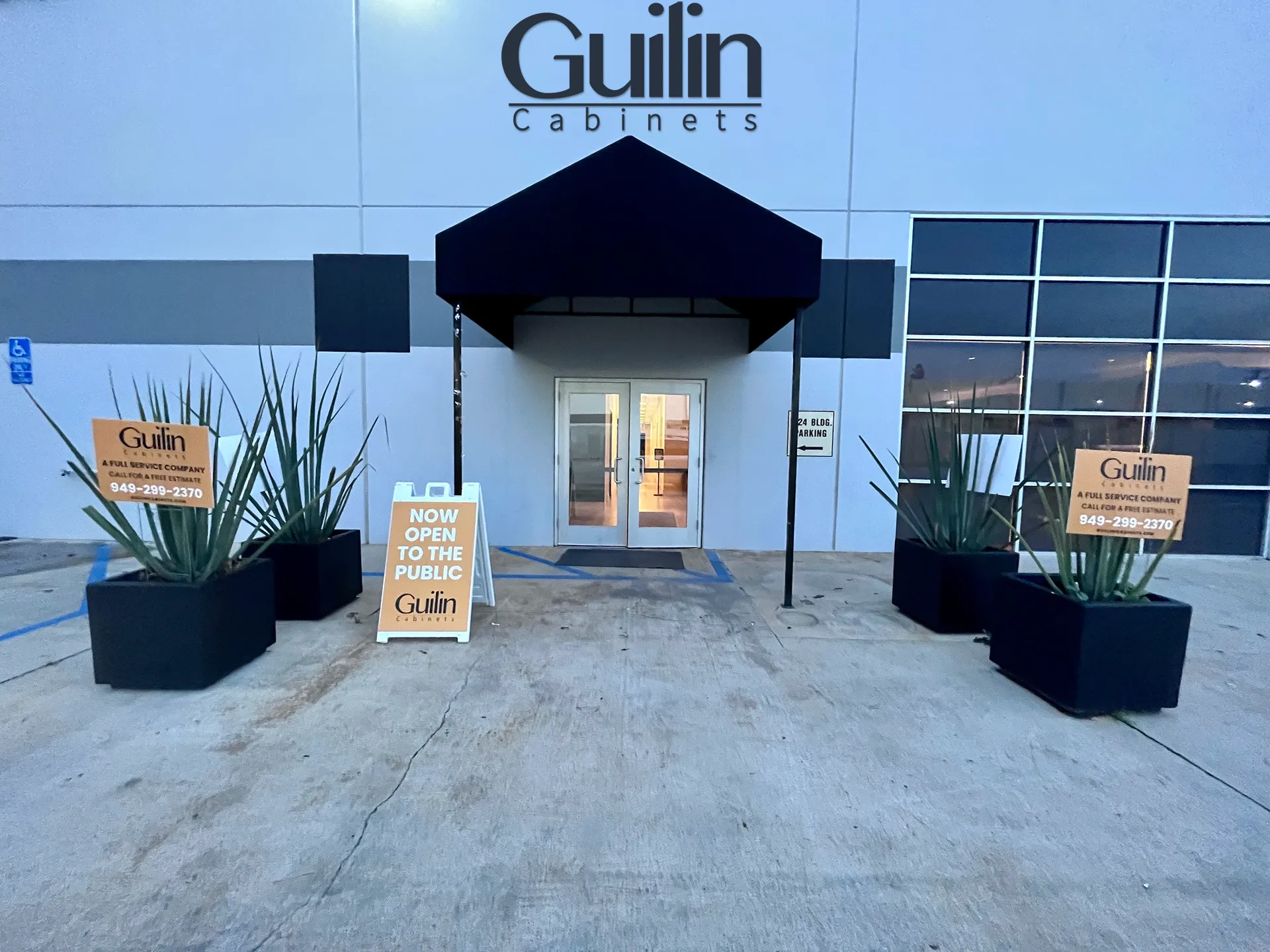 Guilin Cabinets is a home remodeling contractor, and cabinet manufacturer in Irvine, California 
The Pro kitchen contractor can provide valuable insights and recommendations based on your budget and desired outcome, helping you make informed decisions and avoid costly mistakes. With their help, you can have the sleek and modern kitchen you've always wanted while still staying within your budget.