Have you ever heard the phrase "less is more"? It turns out that applies perfectly to kitchen cabinets. Frameless cabinets have become a popular choice and for good reason. They are not only sleek and modern-looking, but they also give you more space to store and offer a multitude of benefits that traditional framed cabinets cannot match. If you're considering an upgrade to your kitchen, and you want a design that is both functional and eye-catching, then read on as we delve into the advantages of frameless cabinets. Get ready to be inspired and remember, it's all about maximizing your space and minimizing the clutter!
What is Frameless Cabinets
Frameless cabinet construction has its roots in Europe, where it was commonly used to give kitchens a more modern, streamlined look. Also known as Euro-style, contemporary, or modern cabinets, this style is gaining popularity in the United States. Unlike traditional cabinets, frameless cabinets lack face frames. Instead, they have doors and drawers that rest against the edges of the cabinet boxes, with hinges anchored to the side walls. The absence of a frame allows for a sleek, modern appearance that can work well in many different types of kitchens.
=> Read More: Frameless Kitchen Cabinets Remodel in Irvine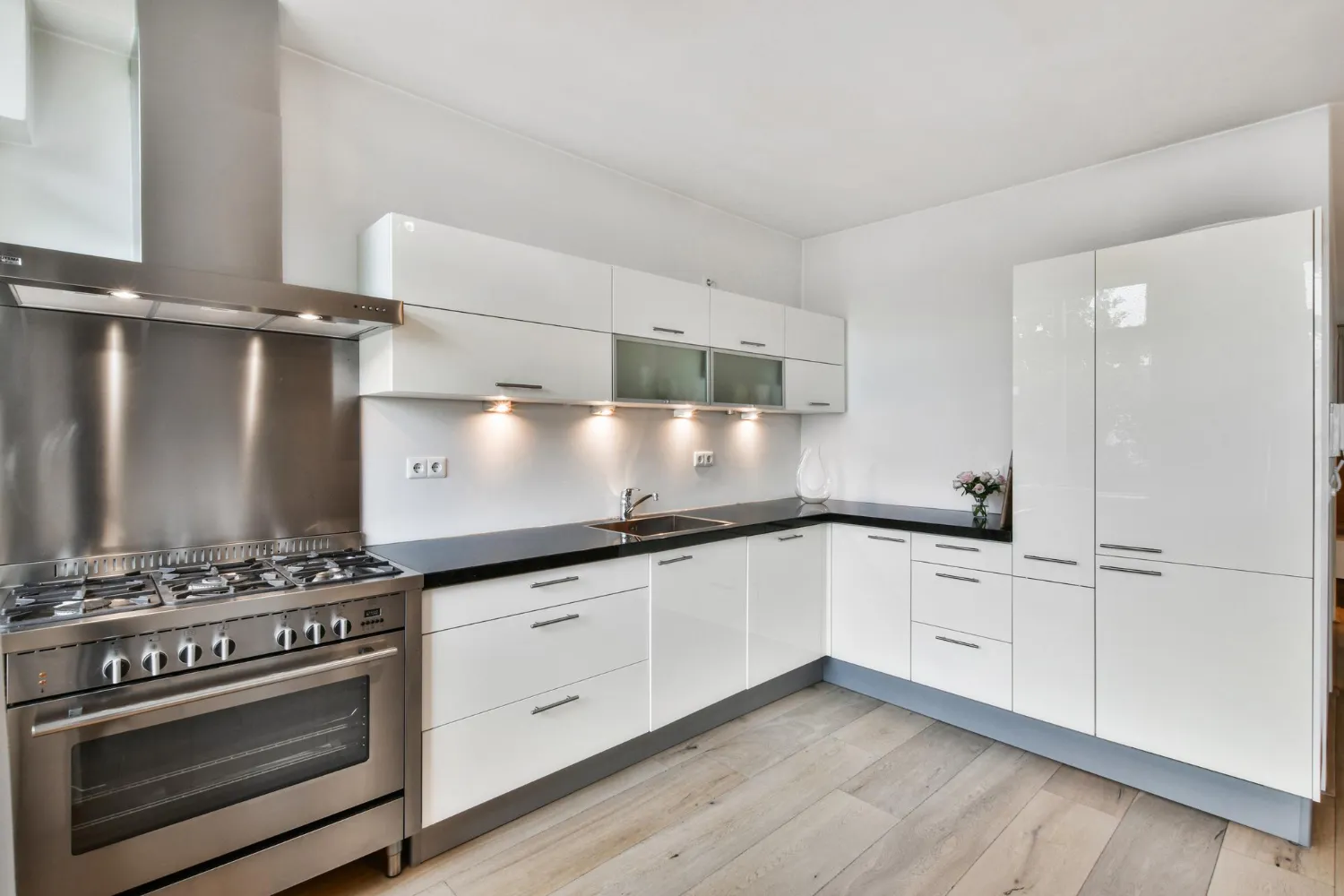 Frameless cabinets are often associated with slab cabinet doors. However, it's becoming increasingly common to find frameless cabinets with traditional-style doors, such as raised panels, arch panels, shakers, or cathedrals. This provides a wider range of options for homeowners who like the clean, modern look of frameless cabinets but still want a more traditional style for their kitchen.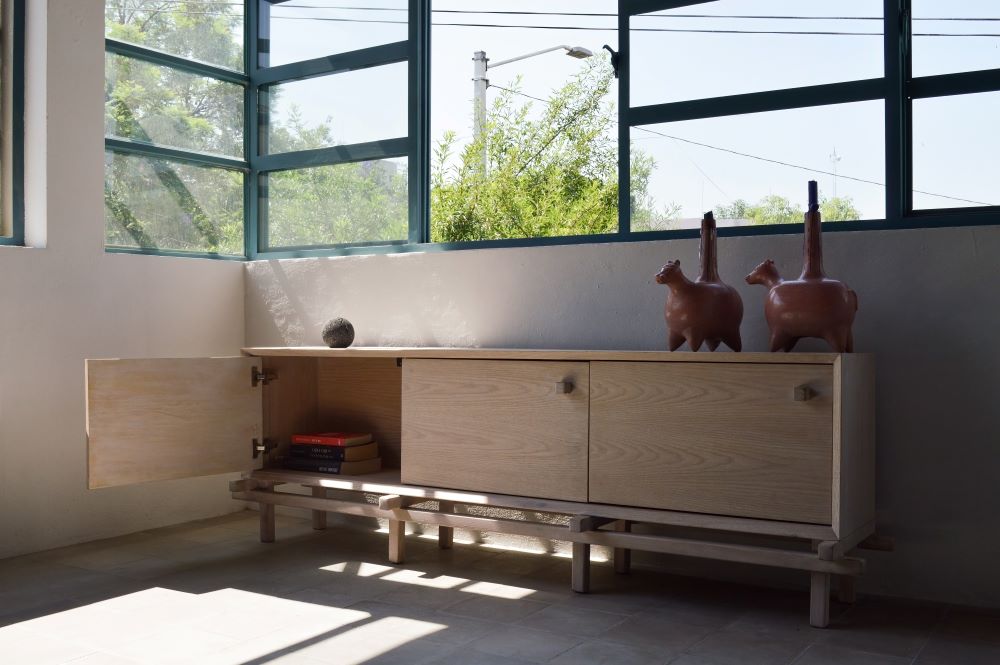 The Advantages of Frameless Cabinets
Shelves Easy to Install:
One of the Main advantages of frameless cabinets is the ease of sliding shelves straight into the open cabinets. There's no center stile interrupting the space covered by double cabinet doors, making it easier to access each shelf. Unlike framed cabinets, frameless cabinets offer full access, allowing you to navigate large shelves without any restriction. In fact, frameless cabinets are often referred to as full-access cabinets because of this feature.
=> Related Article: The Tools Need to Assemble RTA Cabinets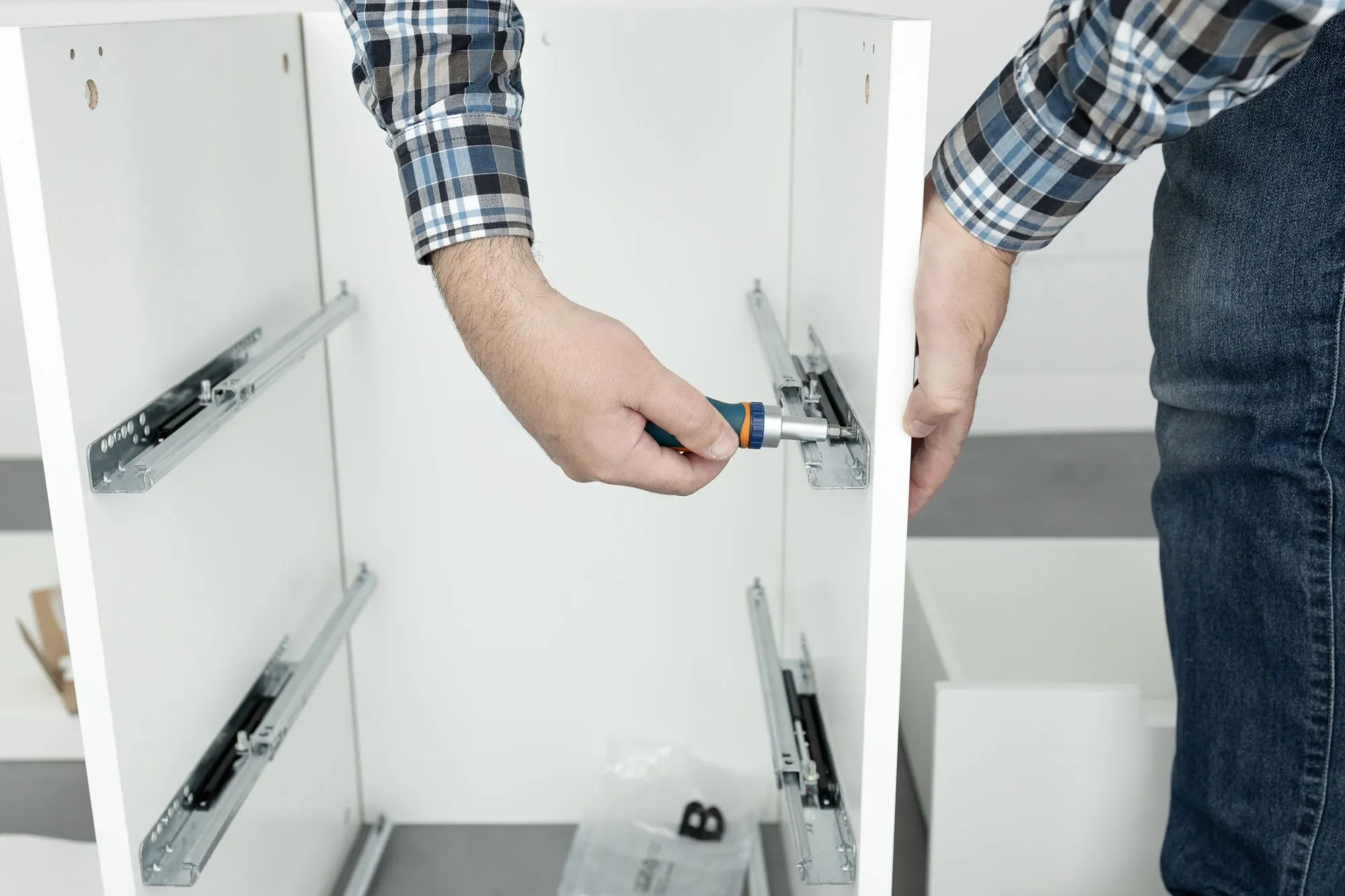 Flexibility The Shelves:
Another benefit of frameless cabinets is their flexibility in shelf mounting and customization. You can easily adjust the shelves according to the size of your items, making it a perfect solution for accommodating items with unconventional shapes and sizes. With a frameless design, cabinets offer more usable storage space. The lack of a frame means that you can store more in each cabinet than in framed ones.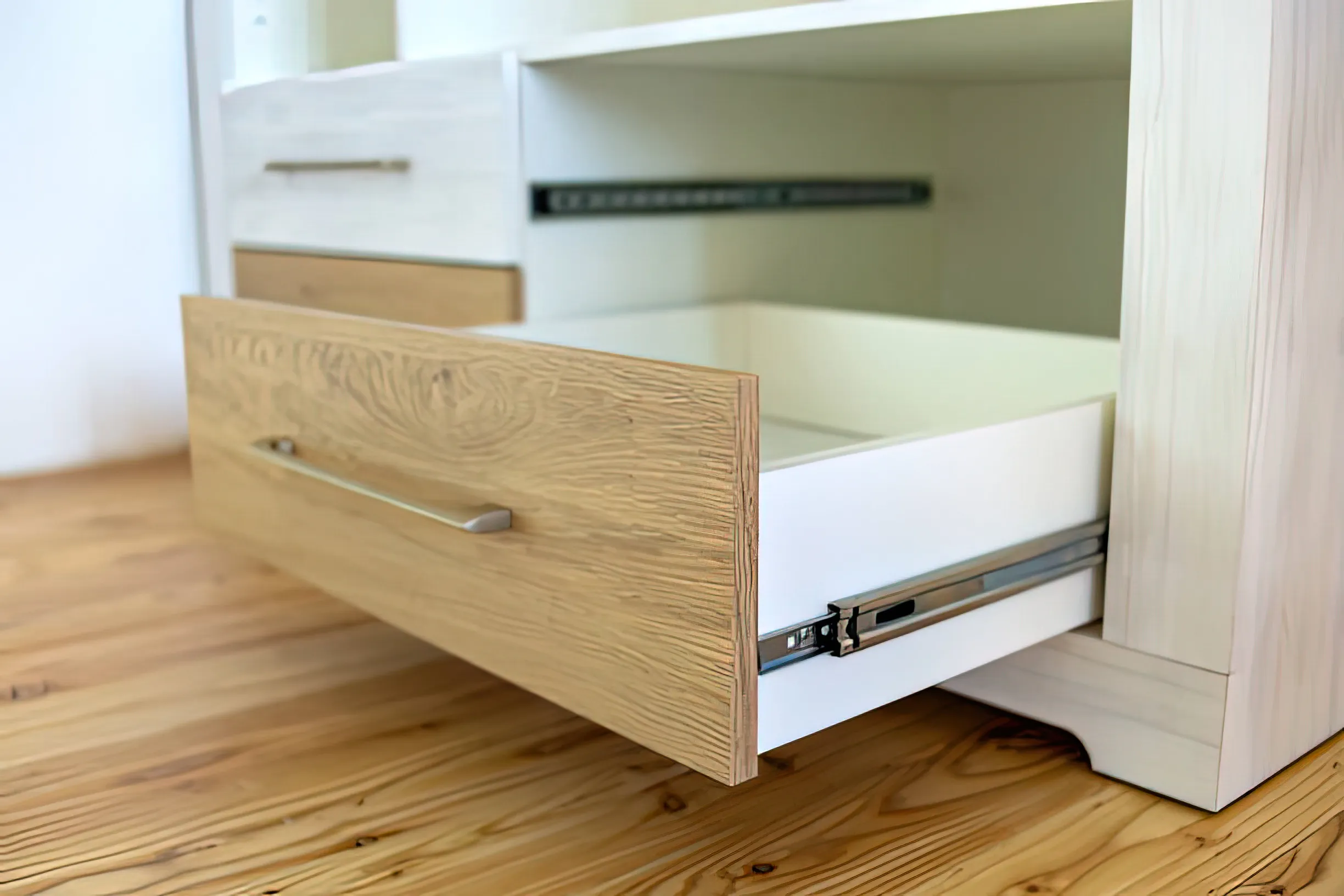 Friend to DIY:
Mounting shelves onto frameless cabinets are very straightforward, making it possible to do it yourself without any professional help. You don't have to worry about the placement of the frame since there isn't any. This makes it easier to install the shelves to your desired heights and positions that suit your needs.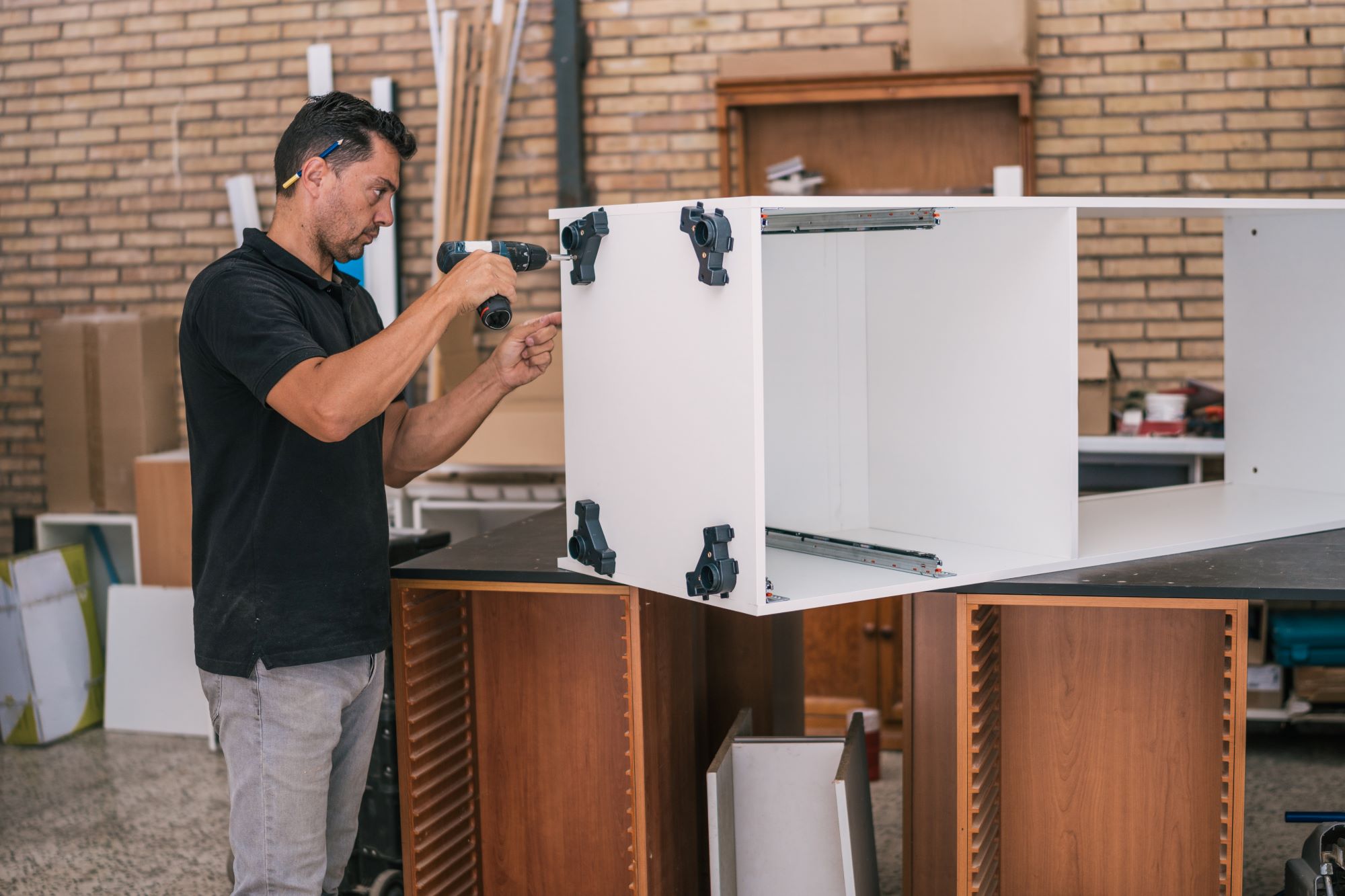 More Storage Space
Unlike traditional cabinets that come with a face frame, frameless cabinets don't have this feature around their doors. This means that there's no lip around the openings, giving you more room to store larger items like restaurant-quality food processors, juicers, and bread machines. With frameless cabinets, you'll be able to keep your kitchen appliances neatly tucked away and out of sight, freeing up valuable counter space.
=> Related Article: How to Make a Small Bathroom Look Bigger?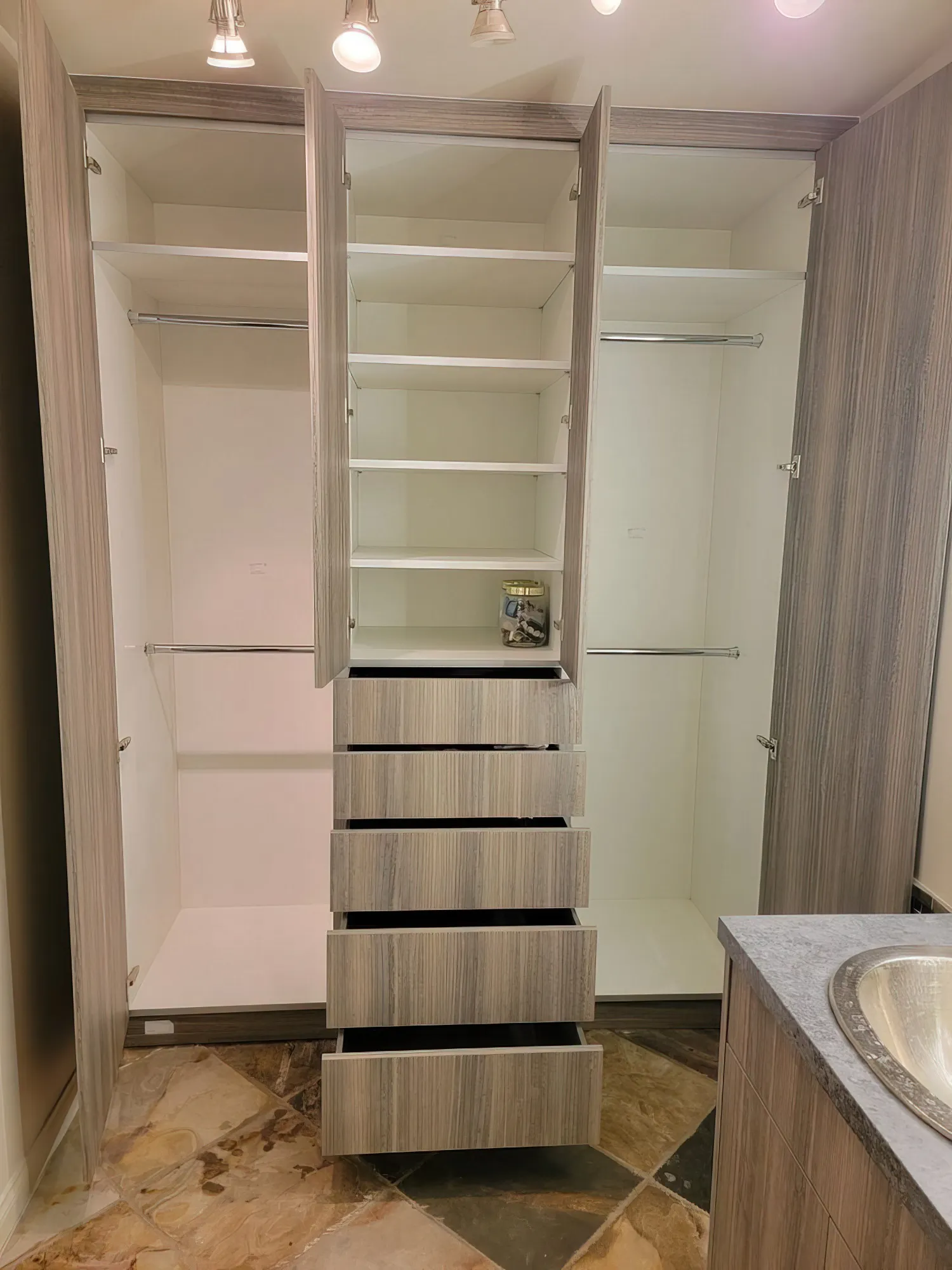 Have a Sleek and Modern Appearance
But the benefits of frameless cabinets don't stop there. These cabinets are not only highly functional, but they're also aesthetically pleasing and can instantly transform any space into a contemporary-looking room. Moreover, opting for frameless cabinets can even save you money compared to traditional cabinets with a face frame.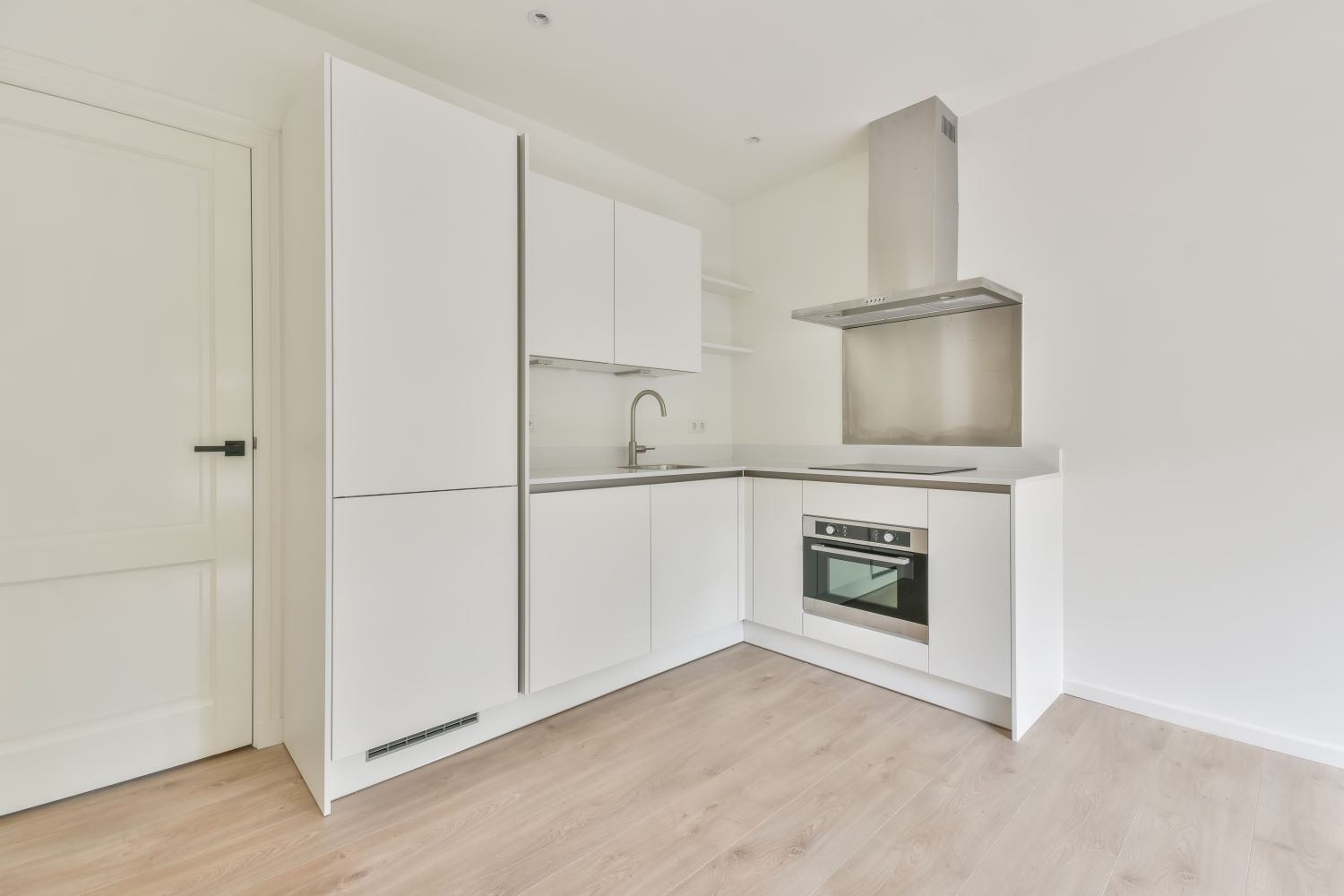 Easy to Clean and Maintain
Frameless cabinets are also easy to maintain and clean. Without the face frame to collect dust and grime, you'll spend less time cleaning and more time enjoying your space. And if you need to replace a cabinet door, it's a straightforward process as there are no hinges attached to the face frames.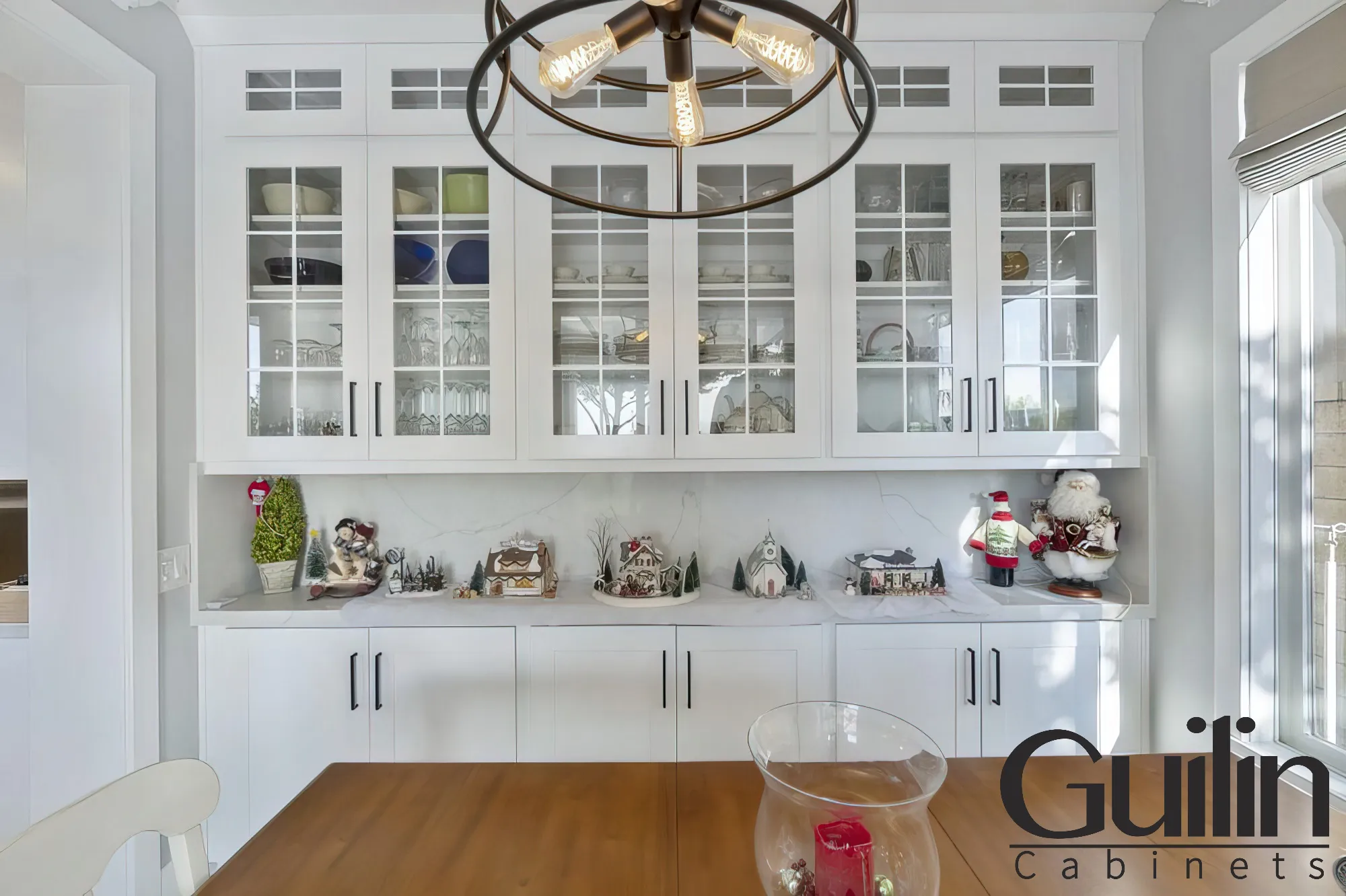 The Disadvantages of Frameless Cabinets:
Require More Adjustments
One major issue is the hinges on frameless cabinets, which often require adjustments in order to symmetrical appearance. Typically, these hinges are mounted on sidewalls that are made from MDF rather than hardwood frames. MDF (known as Medium-Density Fiberboard) is a more affordable material, but it is not as durable as hardwood and can warp over time. This can lead to misaligned doors that detract from the overall look of the cabinets.
=> Related Article: 10 Common Cabinet Materials: How To Choose Right!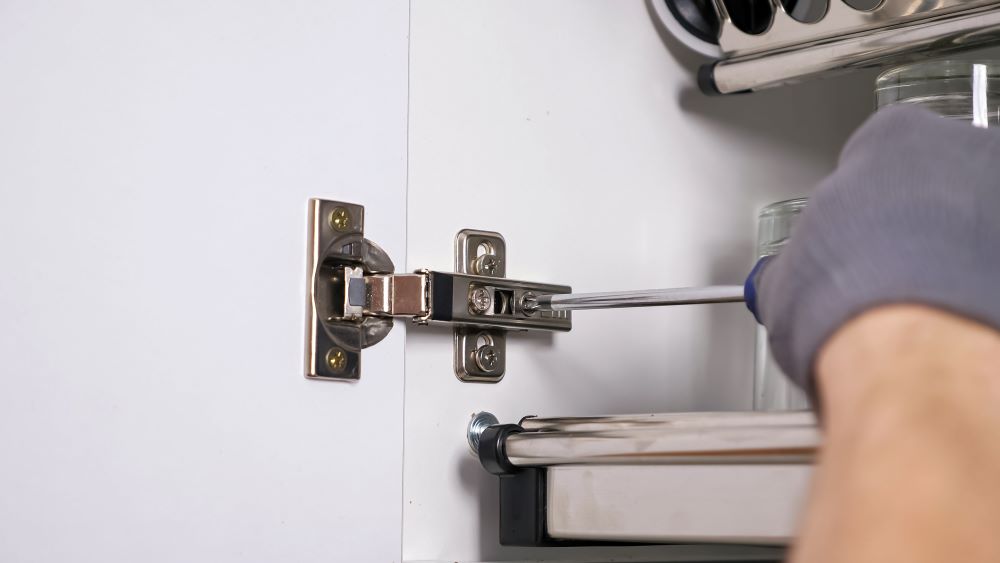 To make matters worse, the lack of a frame can make it more difficult to adjust the hinges properly. Without the reinforcement of a hardwood frame, even small adjustments can cause the doors to become crooked or misaligned. If you are considering investing in frameless cabinets, be prepared to keep a close eye on their hinges. With proper care and attention, however, your cabinets can remain beautiful and functional for a very long time.
Less Structural Support
The lack of a hardwood face frame on frameless cabinets means they aren't as structurally sound as their framed counterparts. The face frame of a framed cabinet reinforces the sidewalls that anchor the cabinet in place, providing extra support that frameless cabinets don't have. If you're looking for cabinets that can withstand daily use and last for many decades, framed cabinets are the better choice.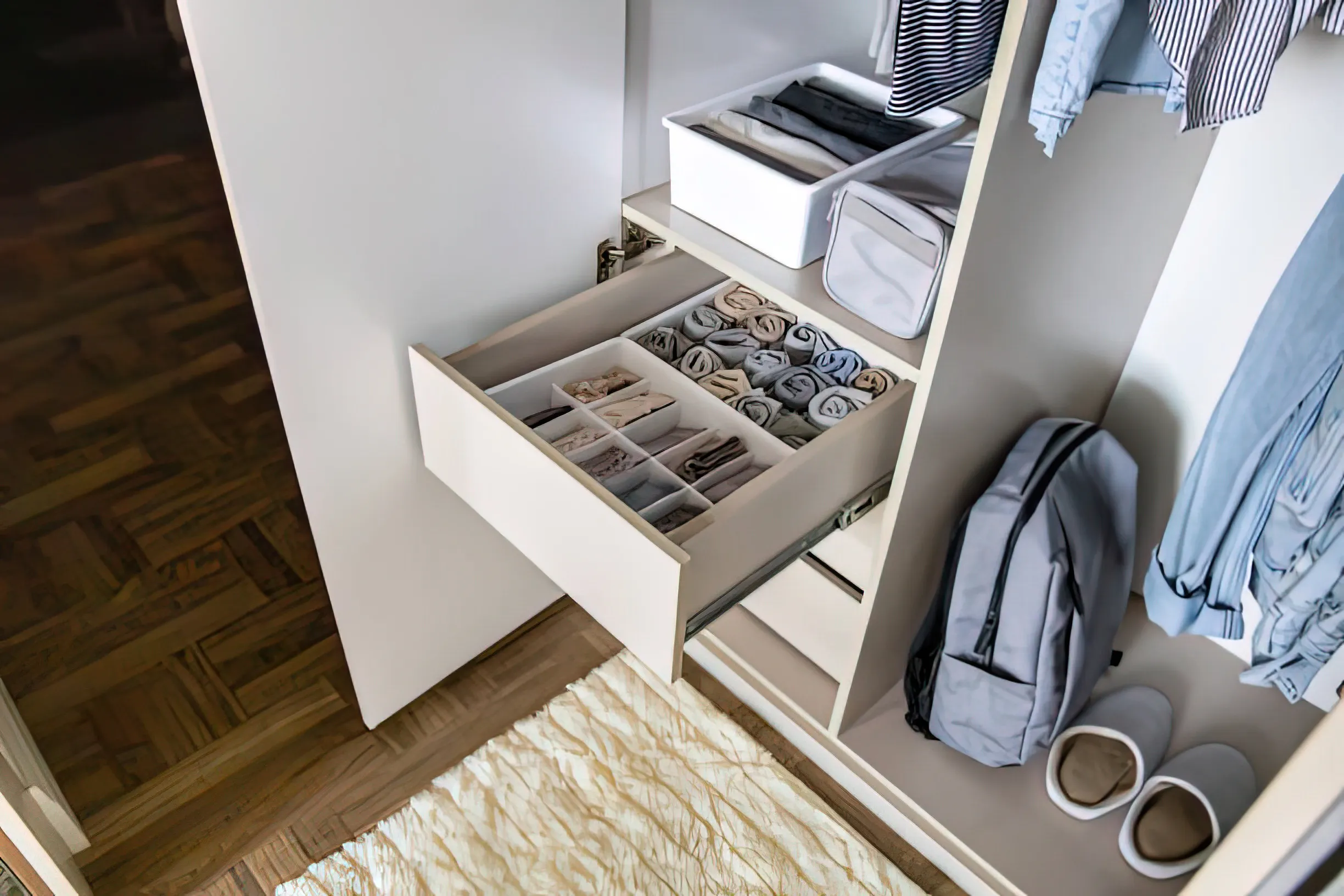 More Expensive:
Another disadvantage of frameless cabinets is their higher cost compared to traditional framed cabinets. The reason for this higher cost is due to the increased complexity of the design. Without a face frame to provide structure and support, frameless cabinets require additional engineering and precision to ensure a sturdy and durable product. This requires using higher-quality cabinet materials that can withstand the weight and daily use.
FAQs about Frameless Cabinets
Can frameless cabinets support heavy items?
Yes, frameless cabinets are designed to support heavy items. However, it is important to choose the right materials and hardware to ensure that the cabinets are strong enough to support the weight.
Are frameless cabinets more expensive than traditional cabinets?
Frameless cabinets can be more expensive than traditional cabinets, but the cost is often worth it for the added style and functionality. However, it is important to factor in the cost of installation, as frameless cabinets require professional installation.
Can I install frameless cabinets myself?
While it is possible to install frameless cabinets yourself, it is not recommended unless you have experience with cabinetry installation. Improper installation can lead to a host of issues, including sagging or misaligned cabinets, which can be costly to repair. It is best to hire a professional installer to ensure that your cabinets are properly installed.