The right color combination can transform your kitchen from ordinary to extraordinary. But with so many options, how do you choose? Fear not, because we've done the research for you. In this blog post, we'll be sharing 7 color combinations that will make your kitchen look stunning. Whether you're a minimalist, maximalist, or somewhere in between, there's a combination here that will speak to you. So if you're ready to bring some serious style to your kitchen, read on.
Navy Blue and White
Navy blue kitchen cabinets are a striking choice that can add vibrancy and modern flair to your space. When paired with crisp white walls, navy blue cabinets can create a refined and classic vibe. For an eye-catching look, jazz up your kitchen with light fixtures and accessories that offer contrast to the navy blue and white palette.
=> Related Project: Remodel Blue Coastal-inspired Home Kitchen in Los Angeles, California
To elevate your kitchen design, try adding marble countertops. They can infuse a touch of luxury and depth into the overall look. For the perfect aesthetic balance, use navy blue cabinets with marble countertops, white walls, and a mix of silver or brass fixtures. This simple method can help you create an exquisite and timeless kitchen.
Black and White
One timeless combination that never goes out of style is black and white. This pairing exudes elegance, and sophistication, and adds a touch of chic to any kitchen space. To create this stunning look, consider pairing black cabinets with white walls and marble or natural stone countertops like quartz or granite. Combining white-washed cabinets with black ones can also create an innovative and modern design. To elevate the appearance further, incorporate gold accents like handles or hardware for a luxurious feel.
=> Related Project: Remodel Whole Kitchen Sleek, Cleancline Style Huntington Beach, CA
When searching for black kitchen cabinets and white-washed cabinets, check out Guilin Cabinet's Showroom selection. With such a vast variety of styles to choose from, you're sure to discover something that matches your design vision.
=> Read More: The Average Price of Different Countertops – Guilin Cabinets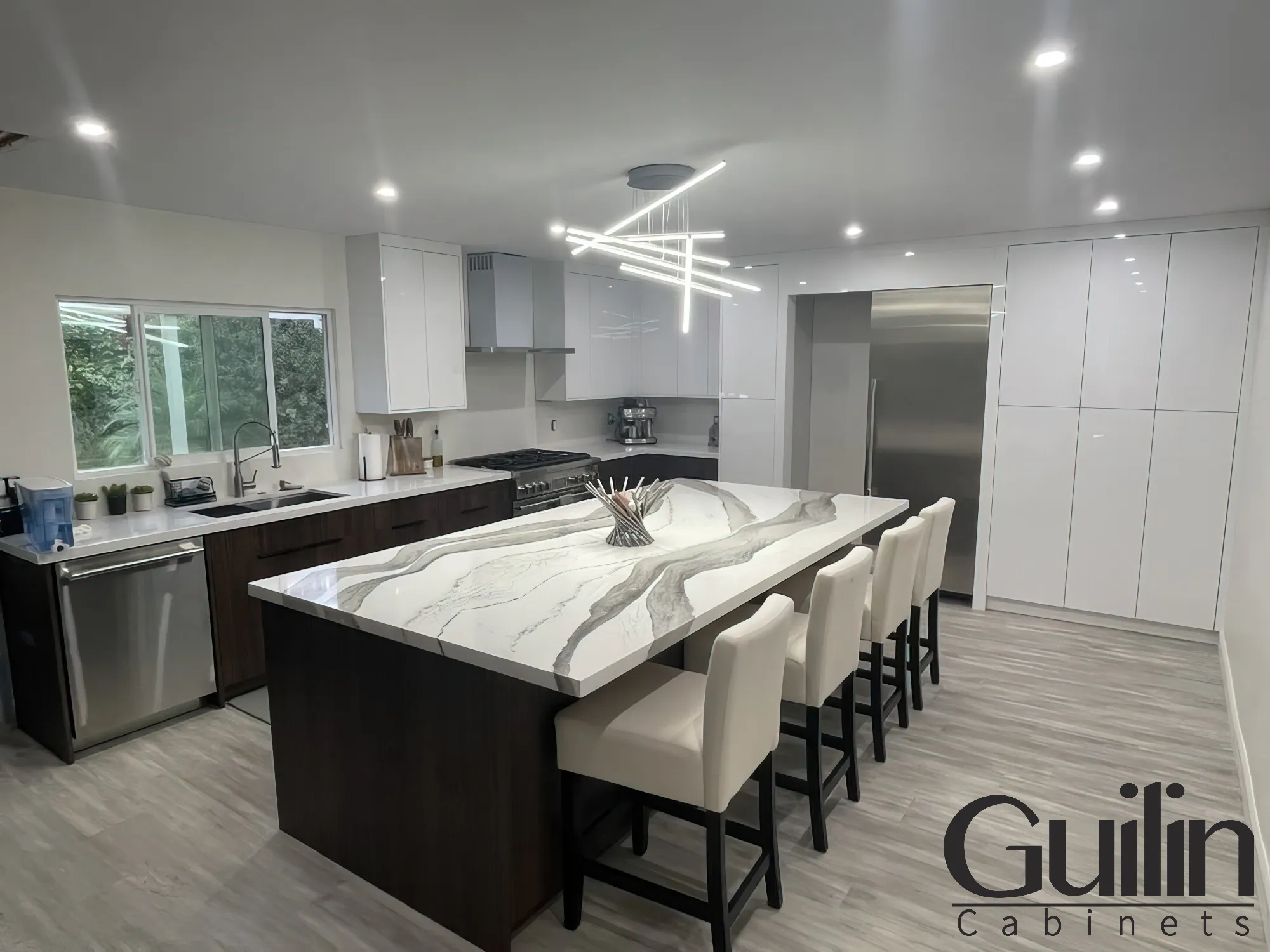 Grey and Off-White
Grey kitchen cabinets, paired with off-white walls and light grey or white countertops, is a popular combination that many homeowners love. Matching the floor tiles with the cabinets will tie the whole space together, while adding pops of color, like green plants or yellow accents, can bring vibrancy and life to the design. If you have a love for minimalism and contemporary style, then using grey kitchen cabinets with off-white is the perfect color combination for you. This combination is not only eye-catching, but it can also make your kitchen look sleek and elegant.
=> Related Project: Dining Room Full Remodel With Guilin Cabinets in Irvine CA
However, if you're looking for something more timeless and classic, combining off-white kitchen cabinets with grey walls and dark wood accents is an excellent choice. This color combination works well for kitchens of all sizes, and it can add an element of elegance to your home.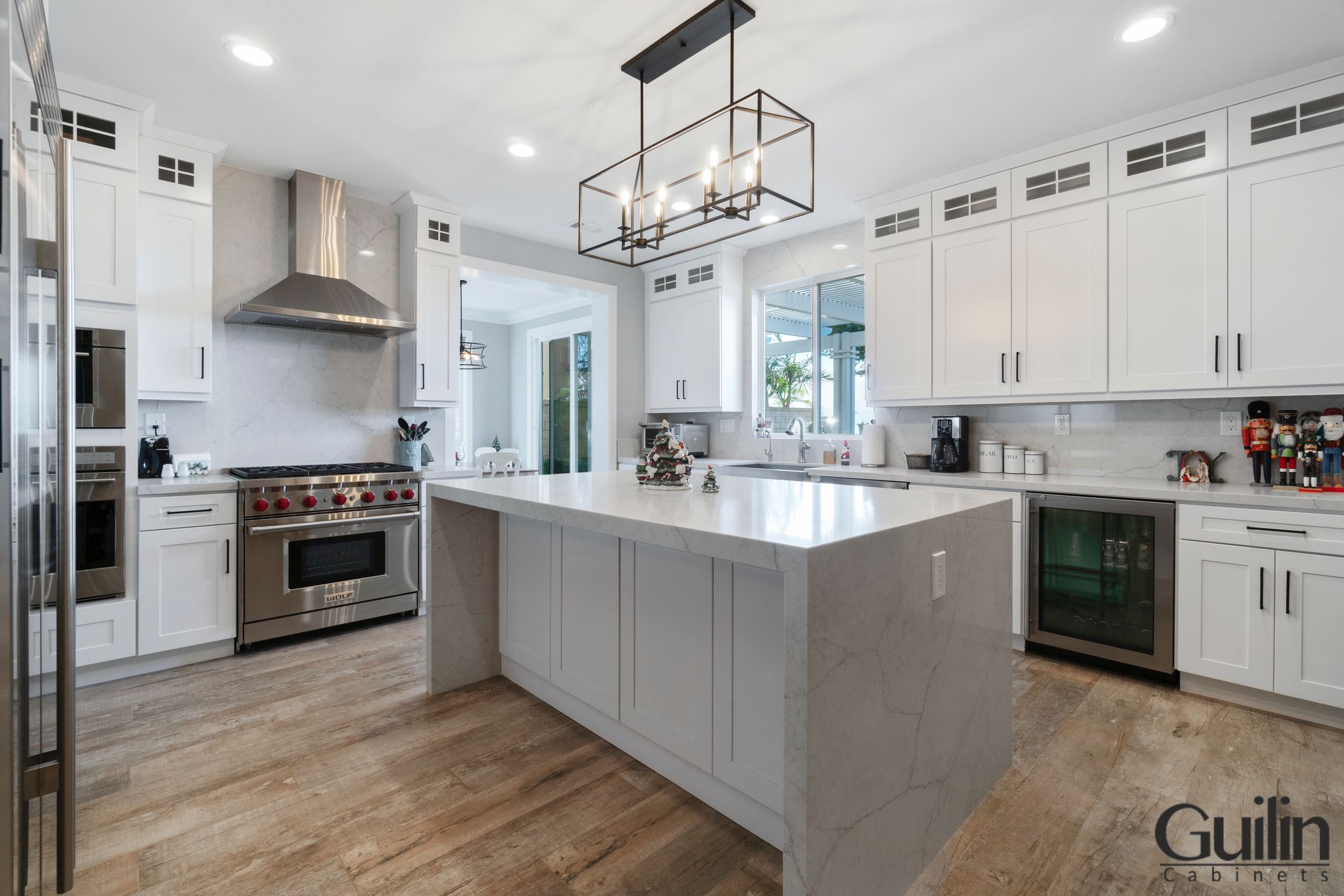 Cream and Black:
One timeless and sophisticated pairing is cream and black. By opting for black cabinets and cream walls, you can create a classic and stylish look that's both eye-catching and practical. To add warmth to the space, choose cream countertops, and complement the overall look by opting for brass hardware or appliances. This combination works well in both large and small kitchens and is perfect for those looking to add a touch of elegance to their culinary space.
=> Related Project: Transforming a Vintage Kitchen in Irvine, CA into a Transitional Haven
If you have glass cabinets or open shelving, consider adding a black border for a sleek and polished finish. With this simple addition, you can create an even more stunning and refined look.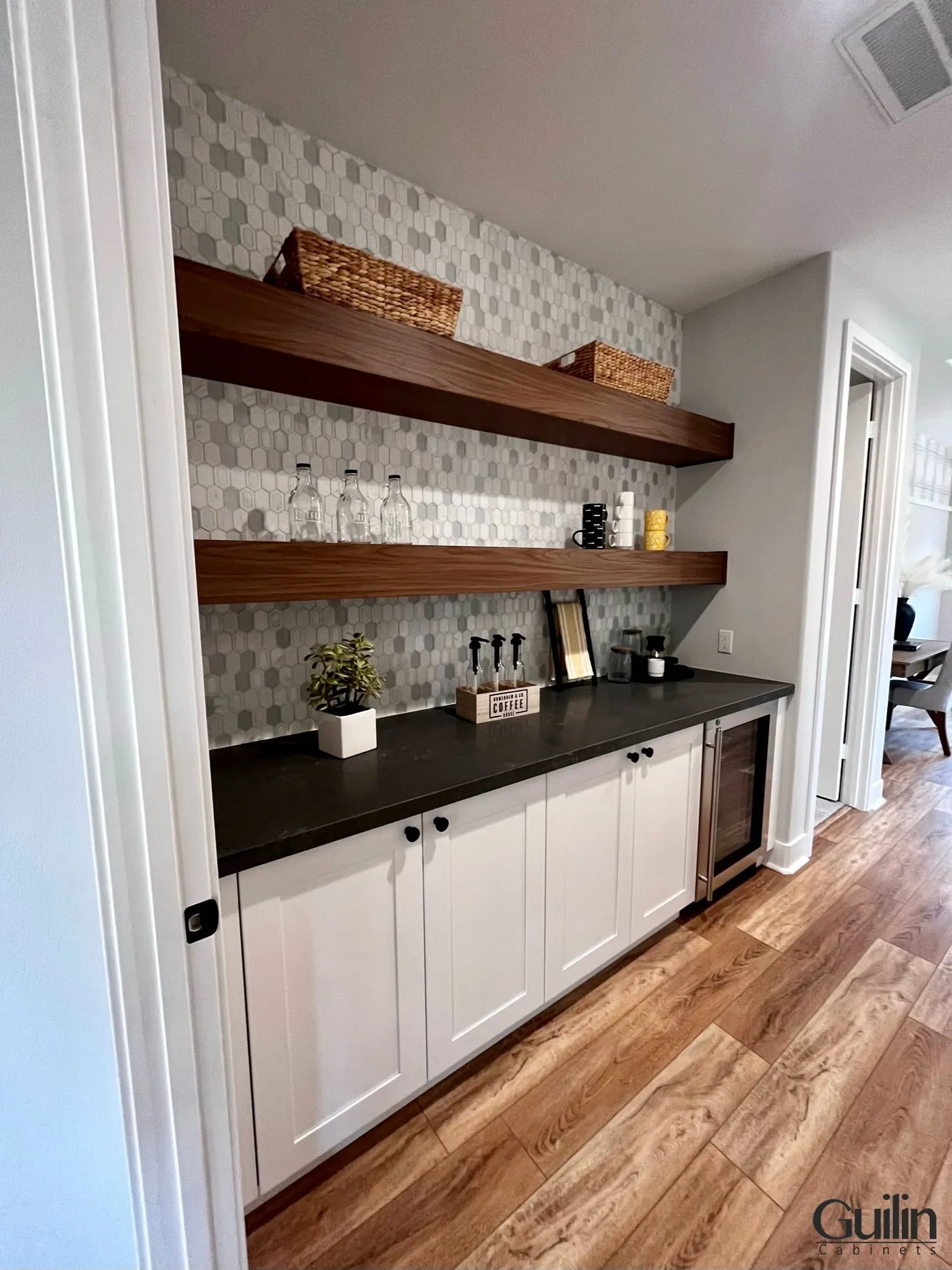 Blue and White:
If you're looking to achieve the blue and white look in your kitchen, there are a few different approaches you can take. One option is to pair white cabinets with blue walls for a simple, elegant look. For added depth, you can opt for navy blue cabinets with white countertops, which will create a beautiful contrast. Mixing different shades of blue can also help add texture and interest to your kitchen design.
Consider using a range of blues for your cabinets, walls, and even backsplash tiles. This will create a cohesive, sophisticated look that's sure to impress. Consider adding silver or chrome fixtures to your space to modernize the blue-and-white look. This will give your kitchen a sleek, contemporary feel while still maintaining the classic color combination. Finally, don't forget about the power of a white backsplash or tiles to tie the whole look together. By using white as a backdrop for the blue accents in your kitchen, you'll create a fresh, clean vibe that's perfect for cooking and entertaining.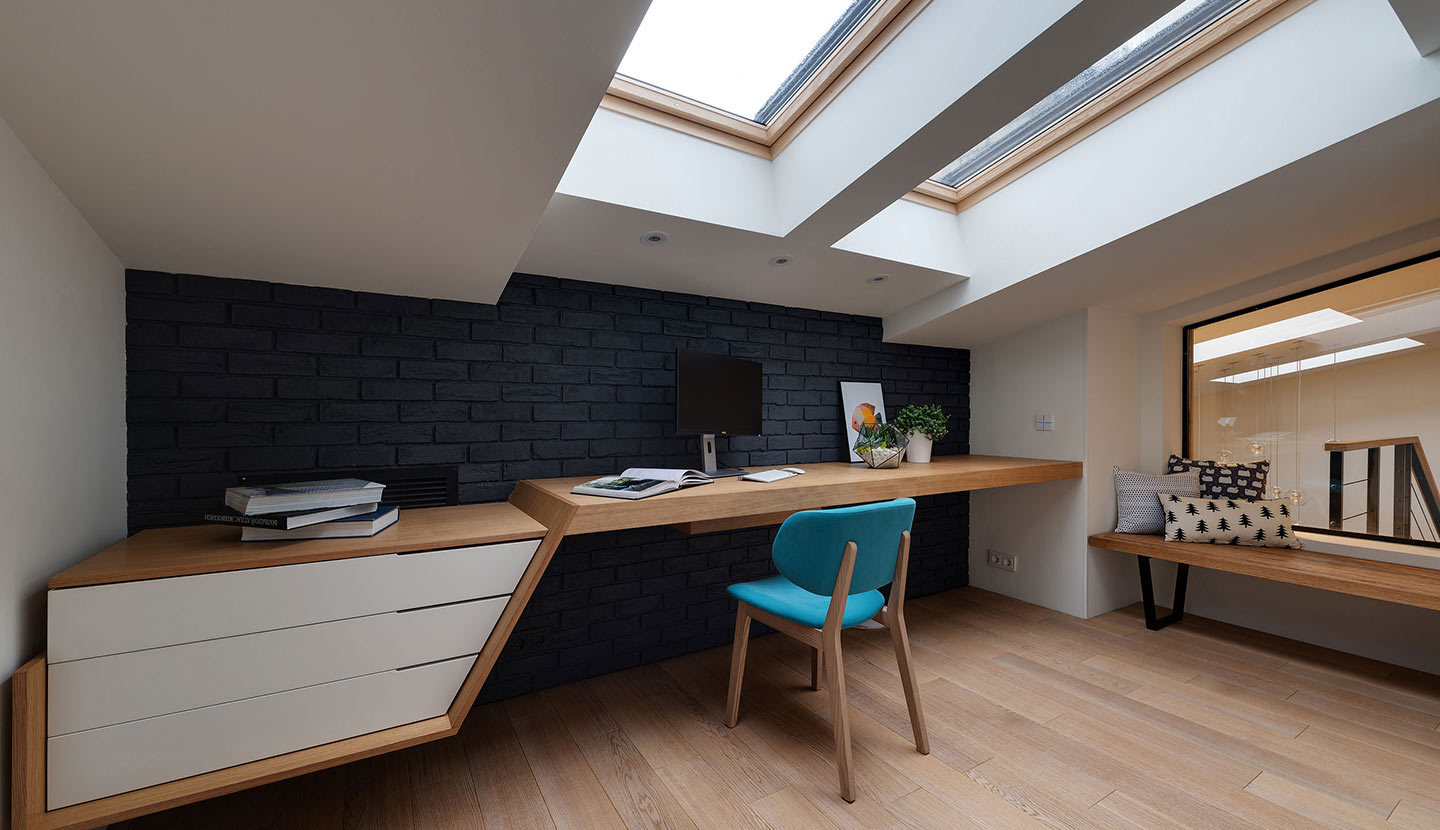 Blue and wood
Blue and wood are excellent choices for creating a cozy yet modern look that's sure to impress anyone who walks into your kitchen. To achieve this look, you can pair navy blue cabinets with light wood accents. This contrast between navy blue and natural wood will add texture and depth to the design, creating a calm atmosphere in your kitchen. To make your space even more inviting, consider adding copper or brass fixtures. These metallic accents will help create a warm ambiance while bringing extra shine to the room. And to complete the look, use white walls or countertops for a crisp and airy finish.
=> Related Service: Full Kitchen Remodel Service in California | Guilin Cabinets