Can Remodel Your Kitchen With Open Shelving? YES! Open shelving is here to stay as a design element in modern kitchens. It improves the look and increases the usefulness of the product. In this detailed tutorial, we'll explore the world of open shelving and provide you with professional advice on how to properly remodel your kitchen. Whether you're a seasoned veteran at DIY or just starting out, we have all you need to make your house a modern home.
Tips to Upgrade Your Kitchen With Open Shelving:
Embrace Minimalism
Simplicity is key when it comes to open shelving. Keep only what you use regularly on display, and store the rest away. This creates a clean and uncluttered look that's both modern and functional. In the context of upgrading your kitchen with open shelving, embracing minimalism means adopting a clean and uncluttered approach to the way you organize and display items on your open shelves.
=> Related Article: Top Kitchen Design Ideas, Themes, and Styles Trending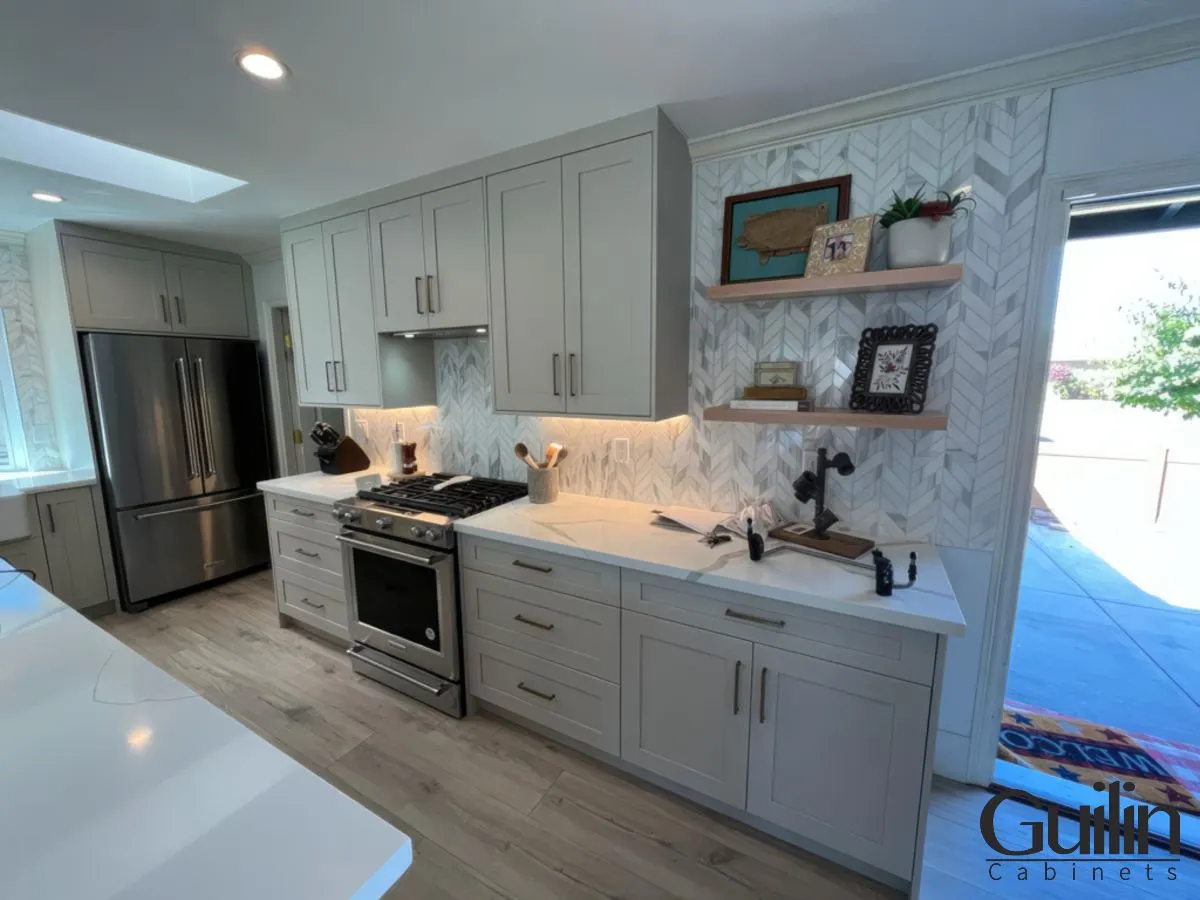 Choose the Right Material
Selecting the appropriate material for your shelves is crucial. Wood and metal are popular choices, each offering a unique aesthetic. Wood adds warmth and a rustic charm, while metal provides an industrial and sleek appearance. Both materials are strong and durable, guaranteeing that you will have shelves that will last for years to come. Ultimately, the choice of material will depend on the overall style of your home and the purpose of the shelves. For instance, metal shelves are ideal for those who want a modern look, while wooden shelves are perfect for an old-school charm.
=> Related Article: 10 Common Cabinet Materials: How To Choose Right!
Play with Color
Use open shelving to introduce color into your kitchen. Arrange colorful dishes, glassware, or cookware on the shelves to infuse vibrancy into the space. You can also use plants or flowers to introduce a pop of color. Use baskets and other containers to organize items on the shelves and keep them looking neat. Display cookbooks, knick-knacks, and other decorative items on the shelves to make them look more interesting.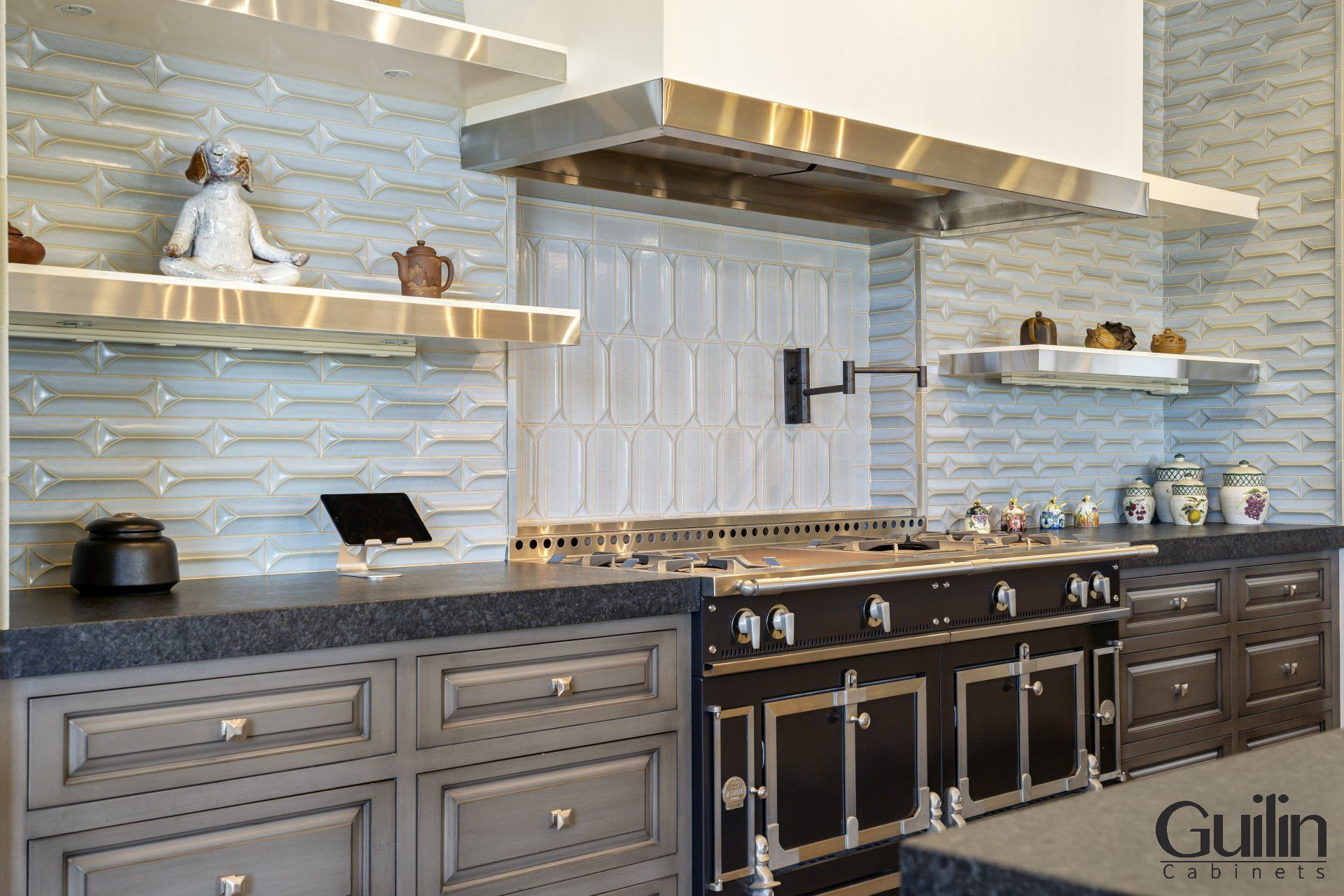 Mix and Match
Don't be afraid to mix and match different types of shelving. Combining open shelves with closed cabinets can provide a balanced and versatile storage solution. For example, you can use open shelves for books, magazines, and other items that you use frequently, while closed cabinets can be used to store items that you don't need access to as often. This way, you can easily organize and store items while still keeping your space looking neat and tidy.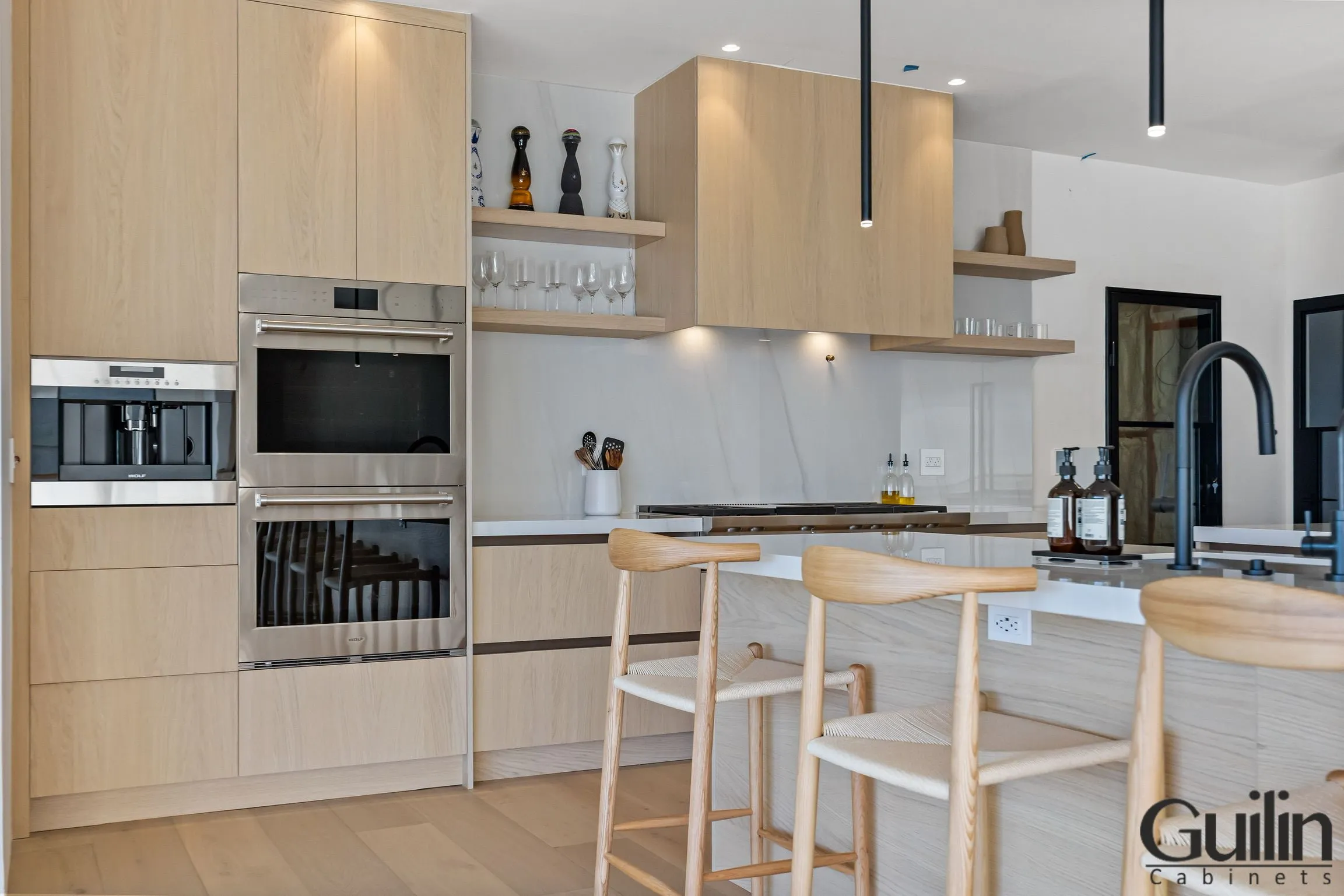 Lighting Matters
Illuminate your open shelving with strategically placed lighting. This not only highlights your prized possessions but also adds a touch of drama to your kitchen. LED strip lighting is a great choice for open shelving as they can give you maximum control over the brightness and direction of light. Don't be afraid to experiment with different lighting options to create the perfect ambience for your kitchen.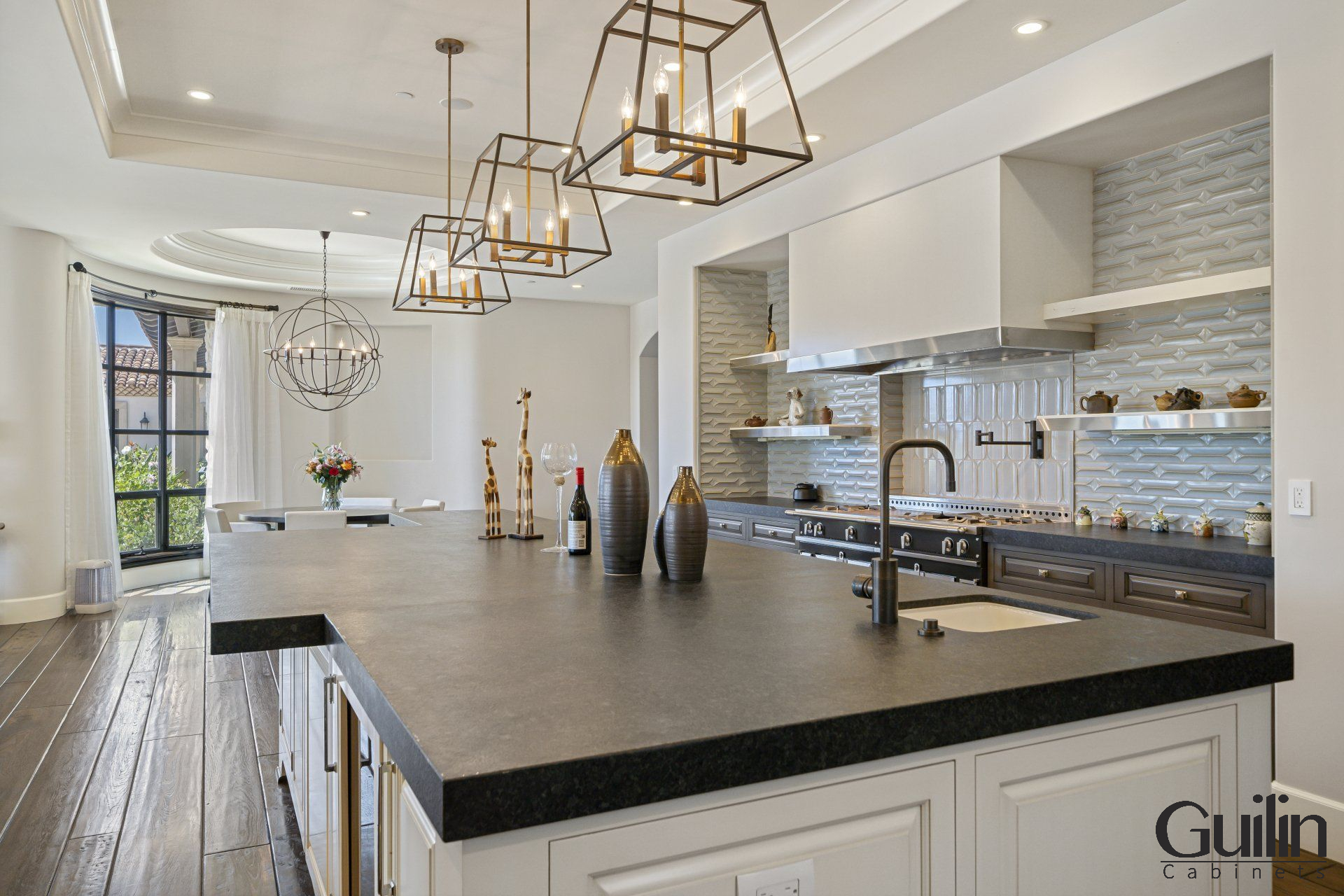 Consider Glass Shelves
Glass shelves provide a sleek and airy appearance. They reflect light and make your kitchen appear more spacious. They are also easy to clean and maintain and can be used to add a touch of style and sophistication to any room. Glass shelves can be used to display items such as dinnerware, books, or collectibles, and can be used to maximize storage space.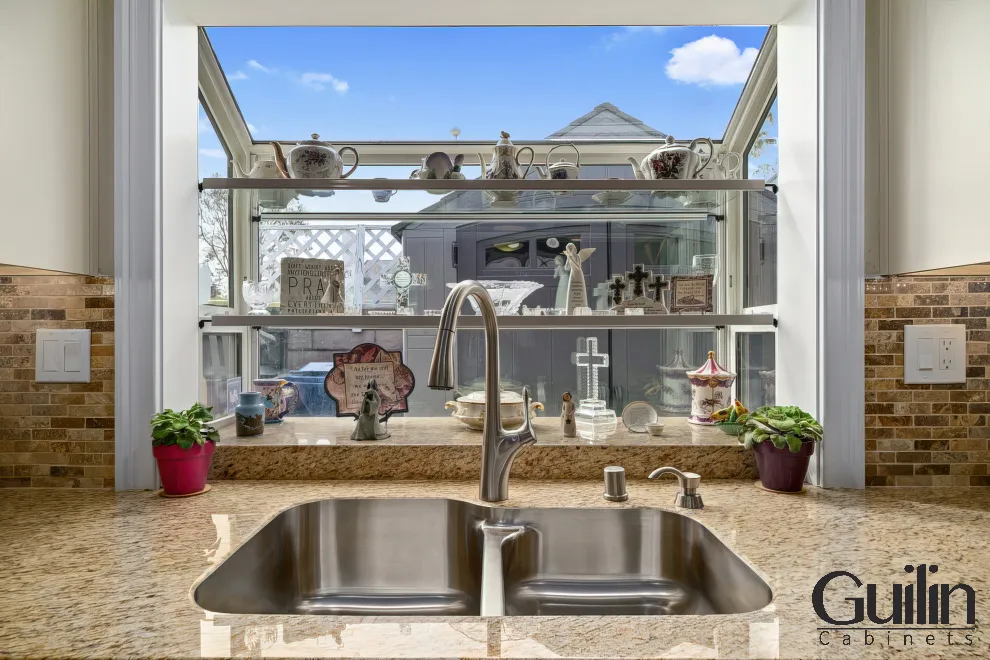 Seek
Professional Advice
If you're unsure about the design or installation process, consult a professional. They can offer expert guidance and ensure a flawless outcome. Professional advice can also save you money in the long run. They can advise on the best materials and practices to use, so you don't have to worry about costly mistakes. Furthermore, they can provide peace of mind that the job will be done right.
As a professional kitchen remodeling company, we understand how important it is to find the ideal kitchen ideas for you. We can help you narrow down your options and design a kitchen that is perfect for you in every way.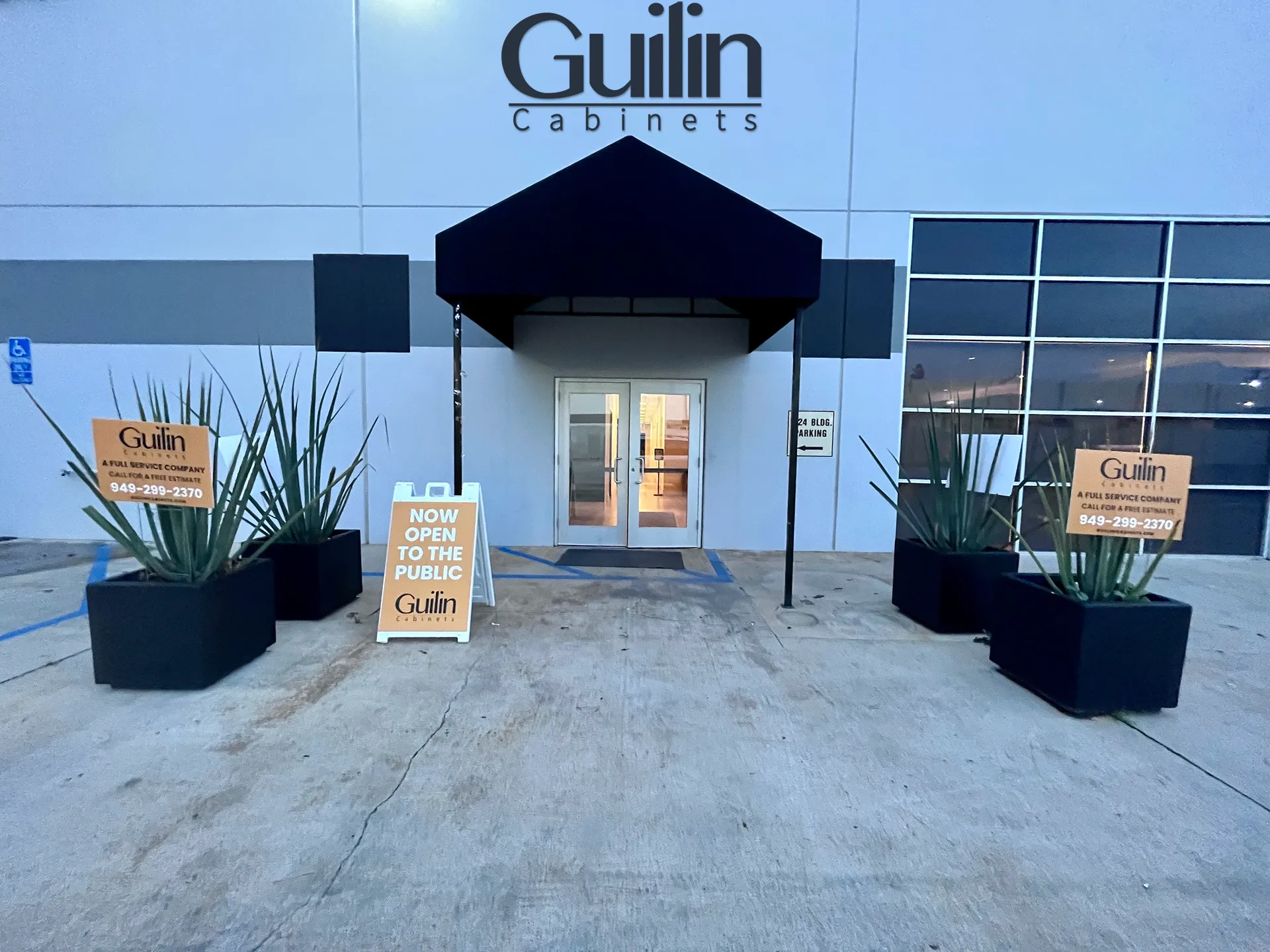 Guilin Cabinets is a home remodeling company and cabinet producer based In Irvine, California. Remodeling bathrooms, kitchens, closets, and custom cabinets are our areas of expertise. You can create the spaces of your dreams while staying within your budget with the assistance of our skilled designers.
Visit our opulent showroom and design center in Irvine (and we have Online 3D Showrooms -> Click here) to view a wide selection of cabinets, shelving countertops, flooring, tiles, and more. We are now available to the public; come see us at your convenience, or contact us right away to set up a no-cost consultation with one of our skilled designers.